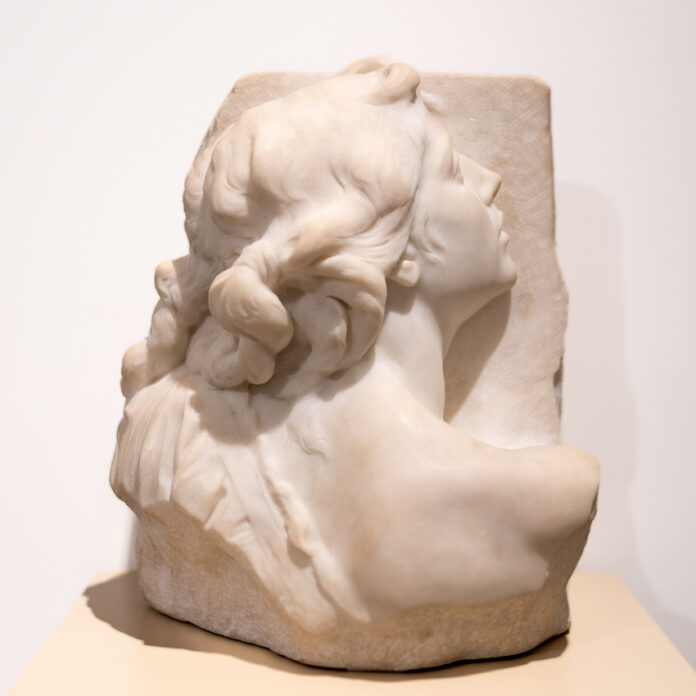 Written by Anna Popper
Photos: Szépművészeti Múzeum – Magyar Nemzeti Galéria / Szántó András ©
The international collection of the Museum of Fine Art in Budapest comprises 55 artworks of Belgian artists, including symbolist sculptures. An exhibition of selected symbolist sculptures from this collection has been opened in the Hungarian National Gallery, with the generous sponsorship of Wallonie-Bruxelles International.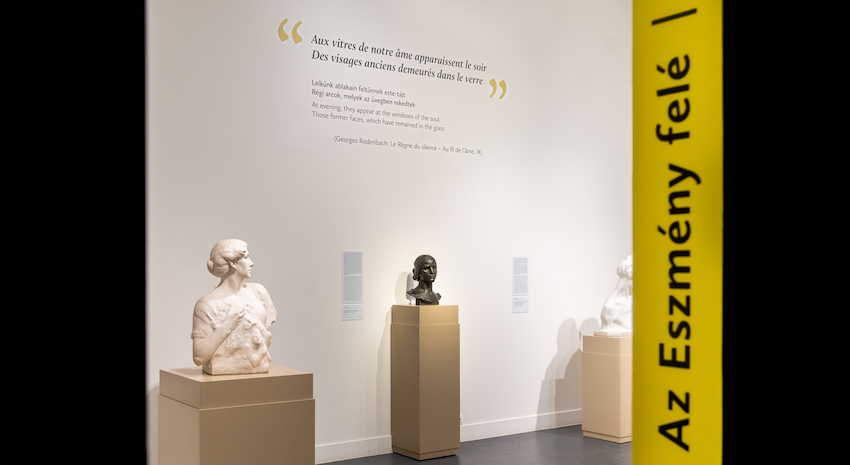 Symbolism, as an artistic trend, appeared in France in the second half of the 19th century, first in literature, including poetry, and then in other branches of arts. Symbolists believed that art should reflect emotions or ideas, rather than represent the natural world in an objective, quasi-scientific manner, embodied by Realism and Impressionism. In addition to the perceptible world, there is also a super-sensible world, in addition to realities, there are ideas. Its roots go back to romanticism – anti-realism, anti-impressionism. Symbolism puts emphasis on imagination, emotions, sentiments, ideas, and subjectivity rather than realism. Symbolism provided a transition from Romanticism in the 19th century to modernism in the early 20th century.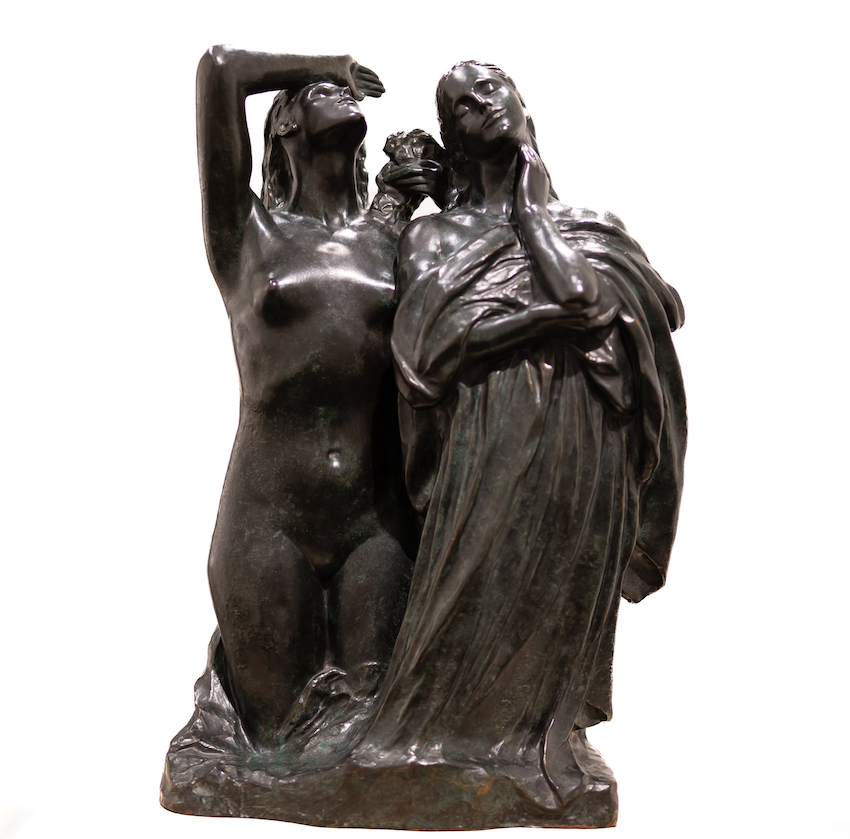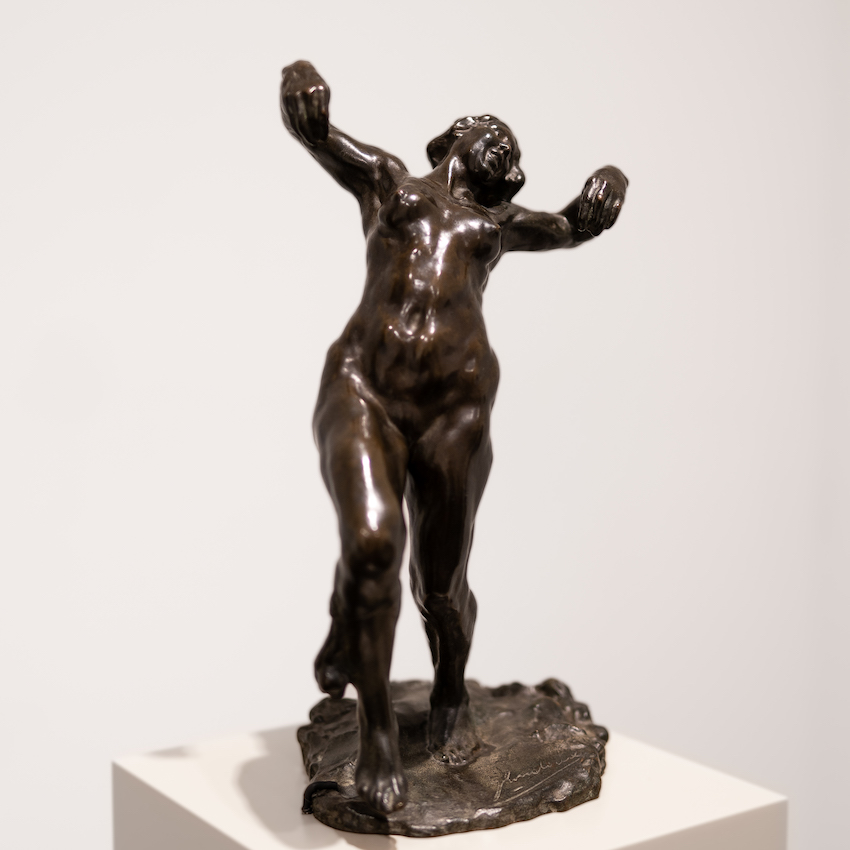 In her welcome speech, Dr Annamária Vígh, Deputy General Director of the Museum of Fine Arts – Hungarian National Gallery, expressed her pleasure that we can see masterpieces of Belgian Symbolism again in the National Gallery, which is also a worthy contribution to the 100th anniversary of the establishment of Belgian-Hungarian diplomatic relations.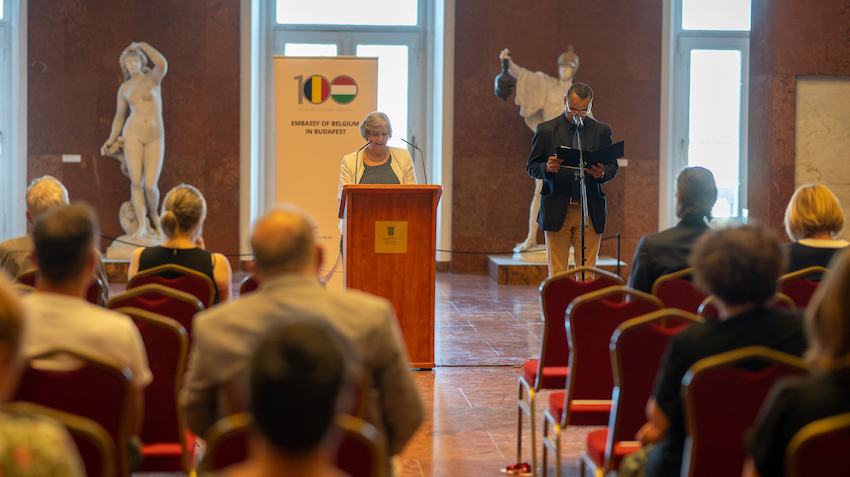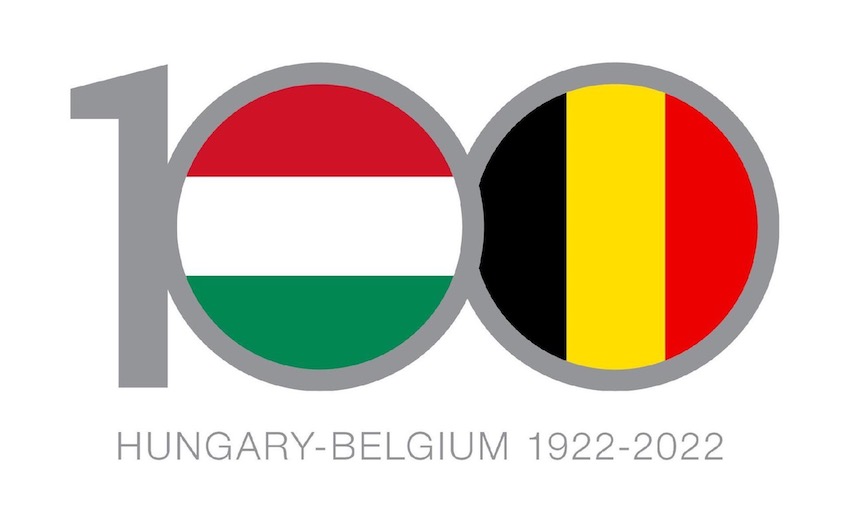 Saying the unspeakable was the credo of symbolist artists, who sought mysterious signs in their works that could only be decrypted by the initiates, in arts, painting and sculpture, literature and music, as well. The mode of expression was based on symbols, a special system of signs that conveyed beauty, the world of high values, and their special way of approach, regardless of the subject and material world of the artwork – she said in her comprehensive overview about Symbolism. The symbolist artist wanted to capture the essential content, deep sense and ideas behind the piece of art, beyond its expression.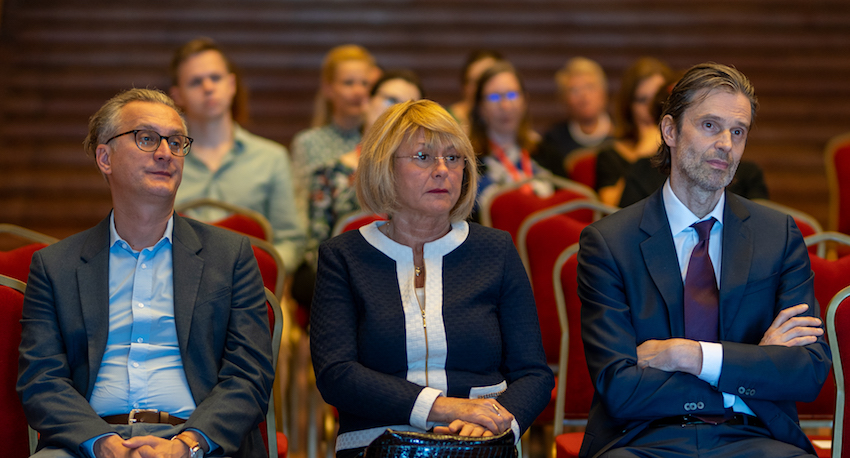 Belgium gained its independence in 1830-31 and in the late 19th century played a significant role in formulating and disseminating the new aesthetique approach that made Brussels another cultural centre alongside Paris and soon became the largest international collection point of symbolism.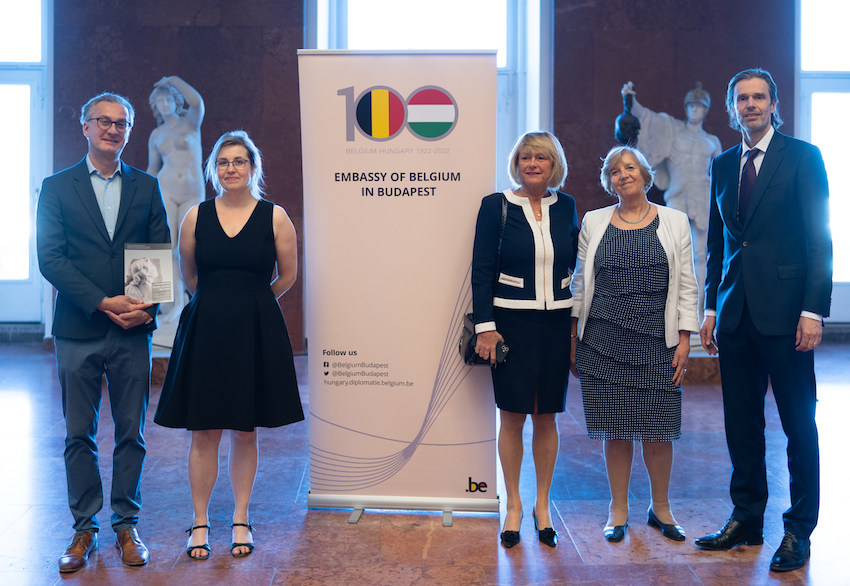 Opening speech by H.E. Siegfried Peinen, Ambassador of the Kingdom of Belgium to Hungary:
"It's an honour and privilege to me, given the opportunity opening this extraordinary exhibition of Belgian Symbolist sculptures from the collection of Museum of Fine Arts, entitled: Towards the Ideal.
As an ambassador, I deal with a very wide range of different issues every day, but I have to admit that being here among these wonderful works of art is one of the most pleasant moments for me. I'm not an expert in this field, but coming here I started to read about Belgian fin-de-siecle art, especially Brussels, as it has always been a melting pot of different cultures.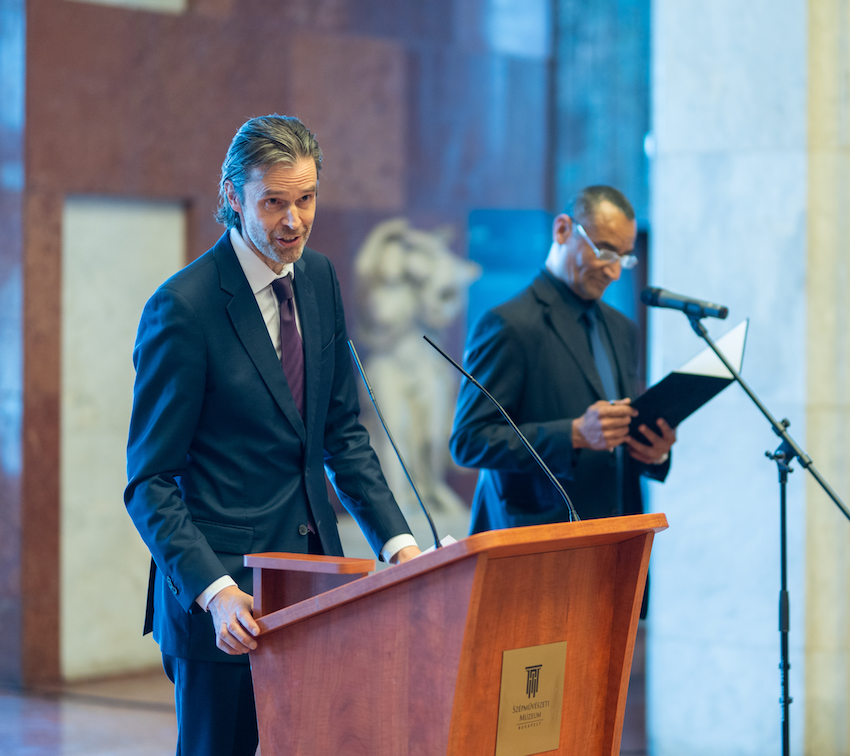 I find it really fascinating to see how these Belgian artists translate this very special fin-de-siecle feeling into symbolist sculptures. I wish I had more time to learn more about these trends. This wonderful evening is a beautiful occasion to imagine yourself back into the world of the greatest Belgian Symbolists: Paul de Vigne, Constantin Meunier, Charles van der Stappen, Égide Rombaux, George Minne, Paul Dubois, Victor Rousseau.
It gives me great pleasure that this exhibition takes place in 2022, when we celebrate the 100th anniversary of the establishment of diplomatic relations between our countries, which have had an important humanitarian content from the beginning. One of our first collaborations was the Hungarian-Belgian Child Relief programme. After WWI 25,000 Hungarian children travelled to Belgium and were placed in many kinds of Belgian households and families. Most of them returned to Hungary after a few months or years, but we estimate that 10% stayed in Belgium. And after the 1956 revolution, 8000 Hungarians fled to Belgium. These facts explain why even today, after many generations, we still have a very large community with Hungarian heritage in Belgium.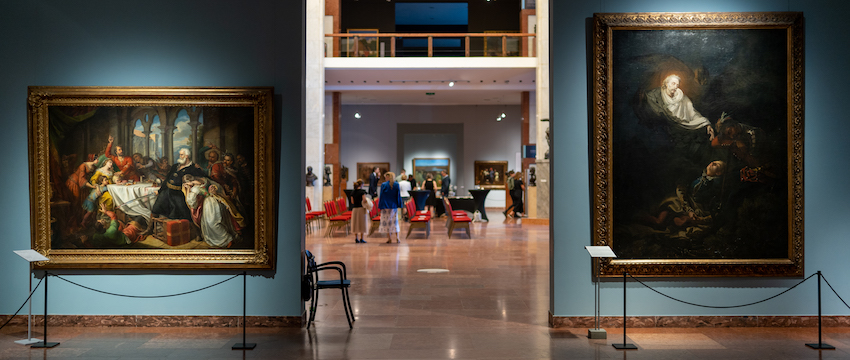 Culture has been the competency of our regions, and it gives me the opportunity to thank Mr. Stéphane Carlier, Agent de Liaison Académique et Culturelle (ALAC) for Wallonie-Bruxelles International, representing the French-speaking part of Belgium, for his work in Hungary to promote our cultural heritage and such, also contributes to the friendship between our two countries. I would like to express my gratitude to the Museum of Fine Arts, National Gallery for hosting this beautiful exhibition."
The event was attended by Mrs. Edit Ránky, Trade and Investment Counselor – Head of Office, Representing Wallonia and Brussels-Capital Region in Hungary.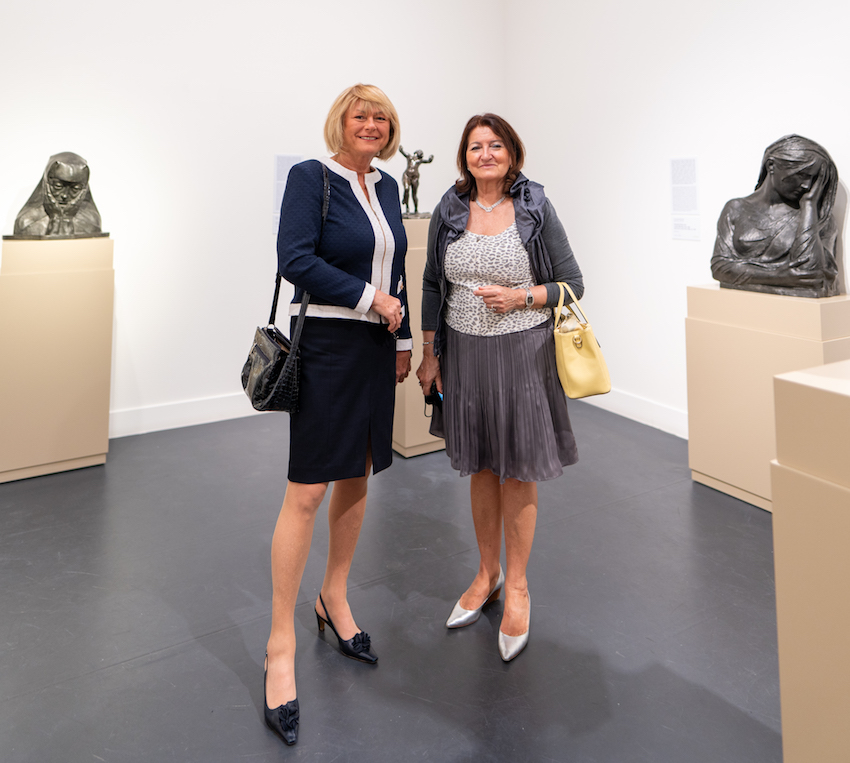 After the official opening of the exhibition, guests had the occasion to visit one of the museum's most outstanding old collections: the Late Gothic Winged Altarpieces from the medieval Hungarian Kingdom, to be seen in the former Throne-Room of the Royal Palace.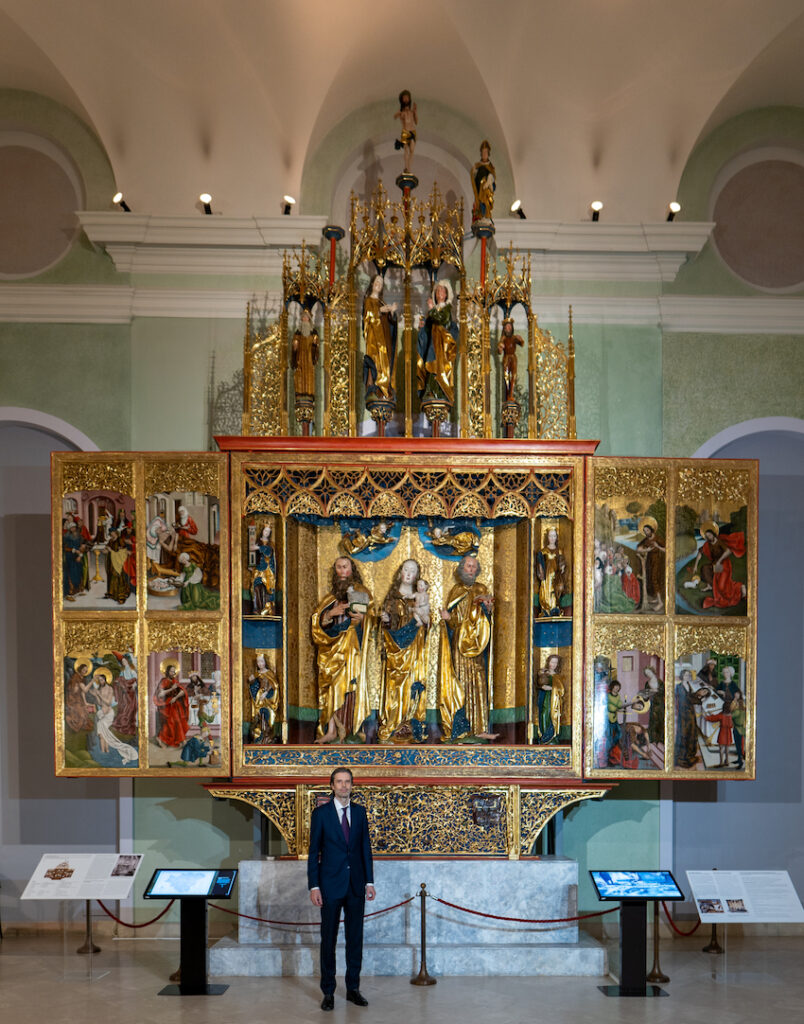 The Towards the Ideals exhibition can be visited from 15 June 2022 until 29 January 2023 in the Hungarian National Gallery in Buda Castle.