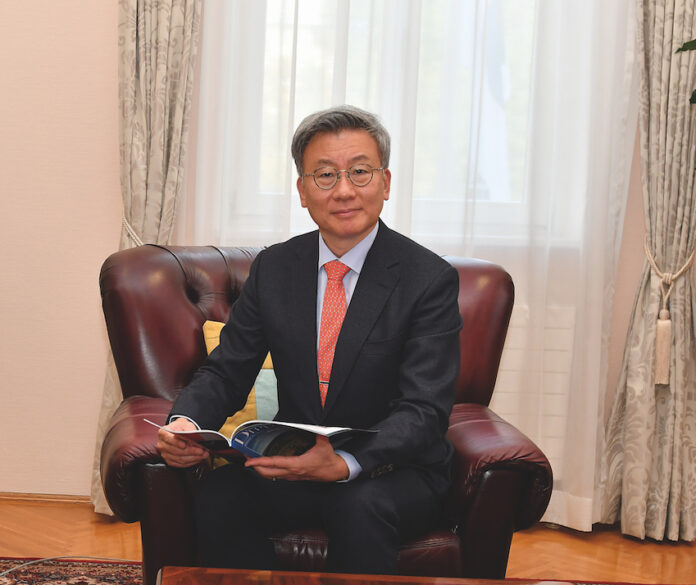 Interview with H.E. Park Chul-min, Ambassador of the Republic of Korea to Hungary
Written by Anna Popper
Your Excellency, since You are posted in Hungary, did Your experience meet Your expectations? What do You miss the most about living far from home?
– It has already been 18 months since I took office as Ambassador of the Republic of Korea to Hungary. The halfway mark has just been passed. Even before taking office in Hungary, I had high expectations as ambassador delegated to Hungary and was curious about life in Budapest. In reality the conditions were much better than I had expected. The Embassy is located on Andrássy Boulevard and the residence is the work of Hild József, a famous Hungarian architect in the mid-19th century, so it is a place where I could proudly welcome guests. In addition, the infrastructure allows KOTRA (Korea Trade and Investment Center) and the Korean Cultural Center to fully engage in economic and cultural diplomacy. Above all, it's really reassuring to see more than 270 Korean companies and a community of about 6,000 Koreans growing, and there is so much to do. I believe all the other ambassadors would probably be envious that there is so much meaningful work here. Although my hometown is far away, it is okay, because I have already been trained as a diplomat for the past 33 years. However, it is a pity not to enjoy Korean-style raw fish here, which I could eat as often as I can in my hometown.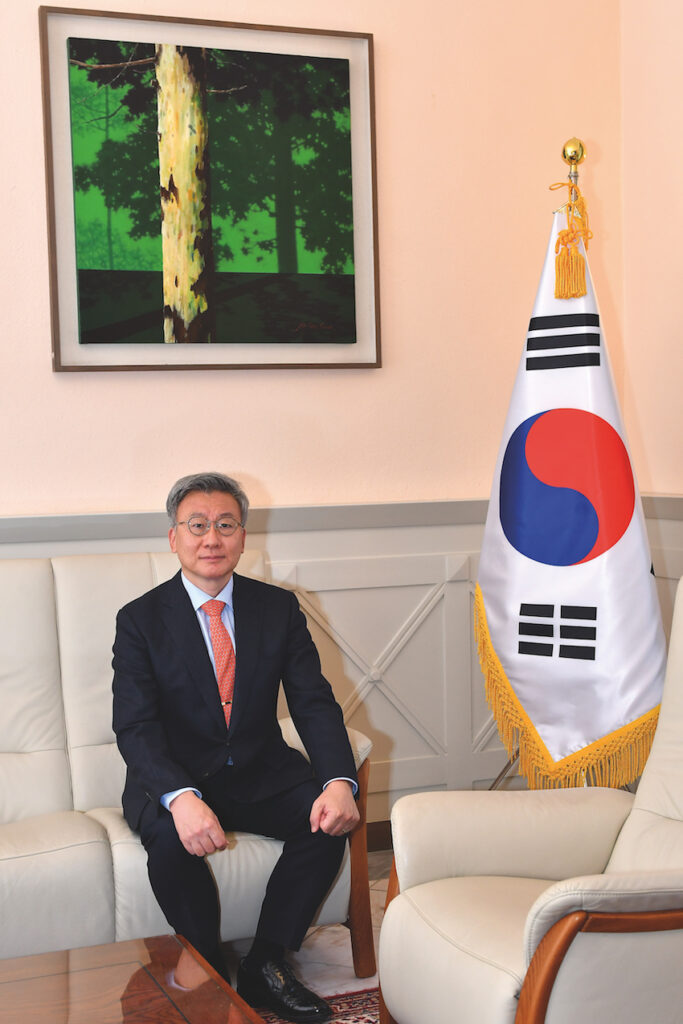 What are the latest developments and achievements in our bilateral relations in political, economic and cultural fields, thanks to Your committed work as Ambassador of the Republic of Korea to Hungary? Where do You see potential to enhance our ties?
– Above all, in November last year, when President Moon Jae-in paid a state visit to Hungary for the first time in 20 years, he had a successful summit meeting with the President and Prime Minister of Hungary respectively. As a result, it is significant that the bilateral relationship was upgraded to a Strategic Partnership and at the same time, in practical terms, a lot of future-oriented cooperation agreements were signed in various fields, thus laying a foothold for mature shared growth in the fields of electric vehicle batteries and the 4th industrial revolution. Now that the pandemic is showing signs of slow decline, not only in Hungary and Korea, but also around the world, high-level exchanges between the two countries are being further activated, and more tourists from both countries are highly anticipated to visit both Seoul and Budapest.
How do You assess the political, social and economic situation of Your country, and what are currently the main challenges for Your society?
– Korea is also expected to face difficulties such as post-pandemic uncertainty, the negative aftermath of the Ukrainian war, inflation, and declining economic activity due to high interest rates. These global problems cannot be solved by a single solution of a single country, so we need to gather collective wisdom and find the best solution as soon as possible. For the Republic of Korea in particular, the biggest challenge is that North Korea has continued to develop nuclear weapons and related programs, and has resisted to come to the table for a solution through dialogue. The new South Korean government's policy towards North Korea, introduced in May, can be summarized into three categories: resolute deterrence based on a strong military posture, robust and seamless pressure in response to provocations, and an open dialogue flexibly responding to North Korea's attitude. Hopefully North Korea will soon realize that nothing can be gained with these nuclear weapons and will therefore enter the door of dialogue as soon as possible.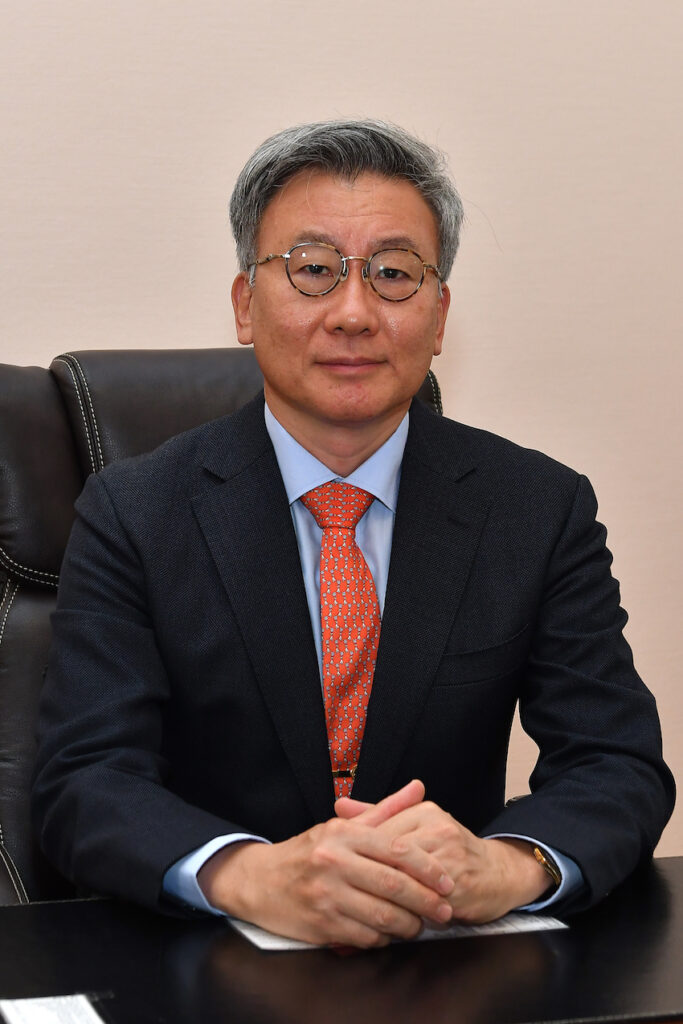 Along with Your country's very strong economic presence in Hungary, Your cultural activity has also been very significant. How do You see the role of cultural diplomacy? Do You think Hallyu has also influenced Your country's global image, which refers to the extraordinary growth of Korean culture?
– The power and grandeur of cultural diplomacy is truly remarkable. I also feel it here in Hungary. The Korean Cultural Center holds about 70 programs weekly, attended by about 1,200 people. According to an official at the Korean Cultural Center, there are about 3,000 so-called enthusiastic Hallyu fans in Hungary. I am very proud of feeling the status of Hallyu (meaning the wave of Korean culture), just by looking at the fact that the word 'Hallyu' was newly added to the Oxford English Dictionary in September last year, along with 25 other Korean words. The cultural content industry of Hallyu is growing every year, and I am very surprised that Korea's market share is the 7th in the world (PwC 2020) and its exports have exceeded 10 billion dollars in recent years. Economic relations between the two countries are very healthy. More than 800 Korean companies have entered in V4 countries, including Hungary, and in recent years, all of the world's leading Korean companies in the 4th industry battery sector have entered Hungary. Investment and trade between the two countries are growing month by month, and we watch the scale and pace with pleasure and expectation. Investments by Korean companies in Hungary have been growing, making Korea the top investment country every year, since 2019. The positive momentum of the so-called WIN-WIN is strengthening, with the accumulated investment amount reaching 4th place recently.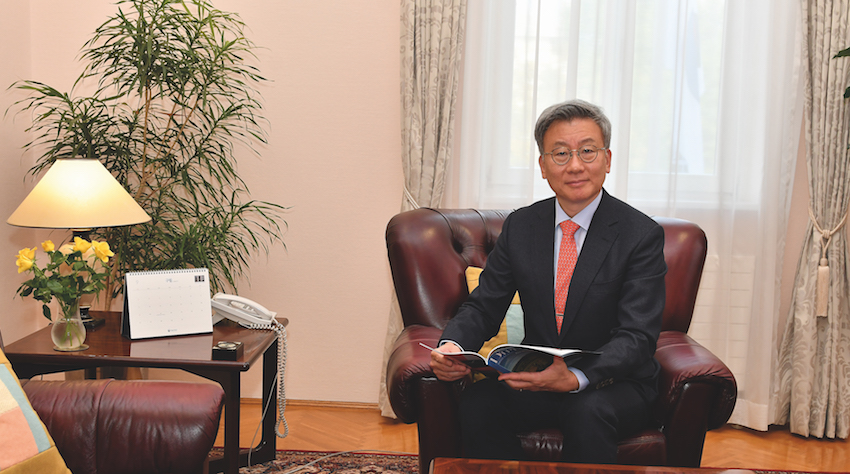 How does Korea use soft power?
– Korea's soft power is not only from Hallyu, but also from others. For example, there are corporate investments based on the credibility that Korean companies have, comparative advantage in IT and the 4th industry, favourable evaluation of Koreans' sincere and responsible attitude, Korea's potential to make economic and democratic miracles on the Korean peninsula and recent rise of Korean professional sports to international level. Moreover, I believe that Korea's position at the top of the world in R&D investment, innovation index, and business convenience index also plays a part.
How Korea has become the most innovative country in the world (labelled by Bloomberg Innovation Index), while it is also a role model in preserving Korean society's millenary traditions in numerous areas of life and culture, some of these were displayed at Korea Day? In Your opinion, what are the main factors behind this unique success? What inspired You while conceiving the idea of Korea Day, a mega-cultural event held at Millenáris Park?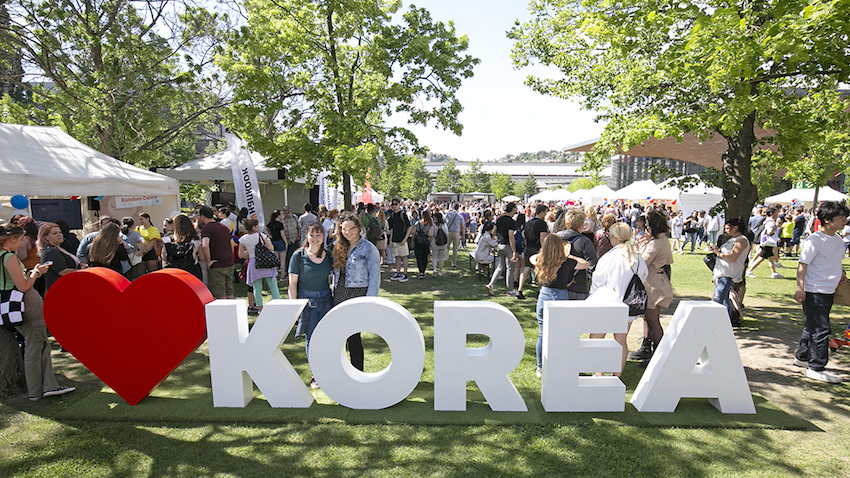 – The first Korea Day event, held at Millenáris Park on Saturday, 21st May 2022, was even more successful than expected. Almost 10,000 Hungarians came and enjoyed various things to see, eat, and do. In particular, Speaker of the Parliament László Kövér personally attended and gave good words. He also visited all the booths of Korean companies to encourage them, and even wore hanbok (Korean traditional attire). I was very moved to see how many people arrived before the opening at 10am and enjoyed the Festival with their families all day long, until 9pm. I thought the timing was ripe to hold a Korea Day event in Hungary, and I linked it with the 10th anniversary of the opening of the Korean Cultural Center in Hungary. The result was amazing and more than simply good. Next year and beyond, we plan to promote it every May, and I hope it will take root as a festival that Hungarians look forward to annually as much as the Buda Castle Folk Art Festival, which takes place around 20th August every year.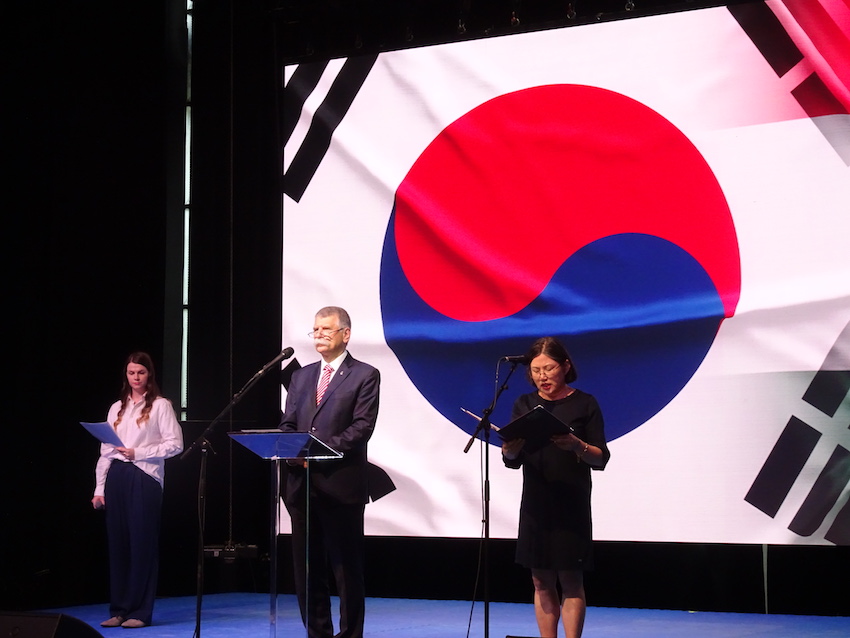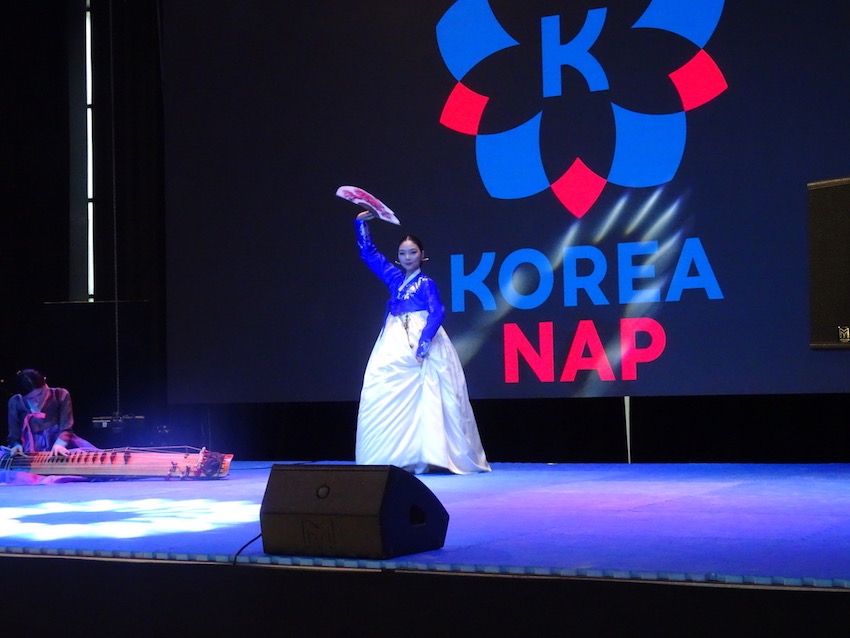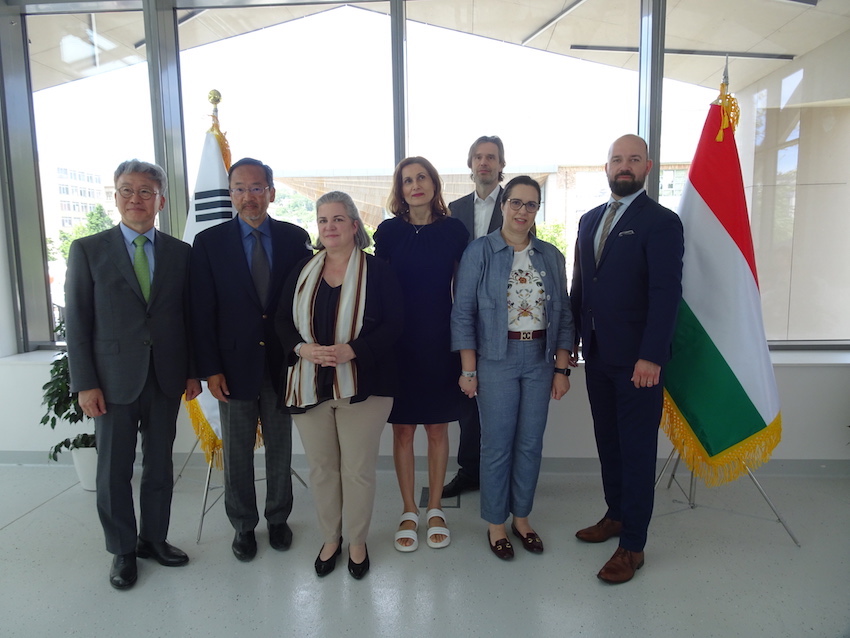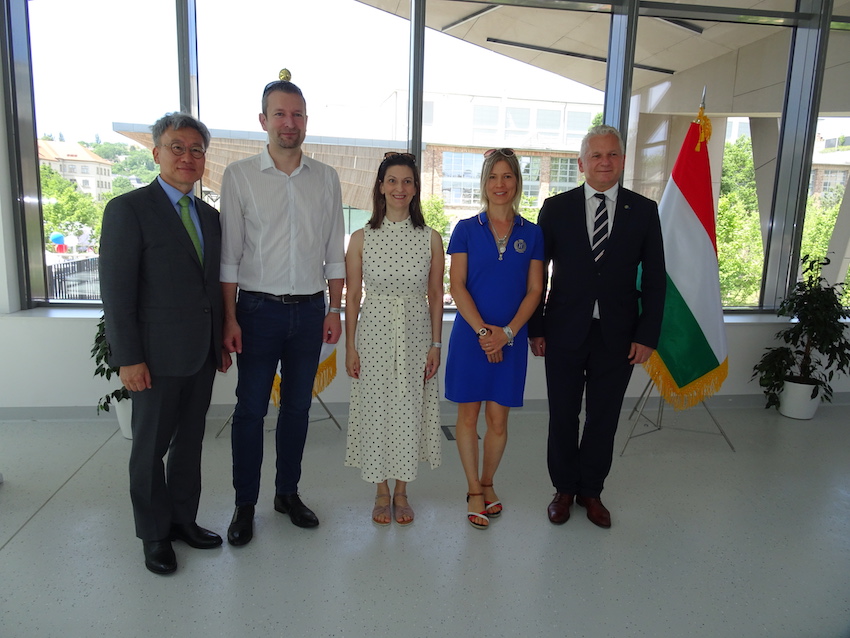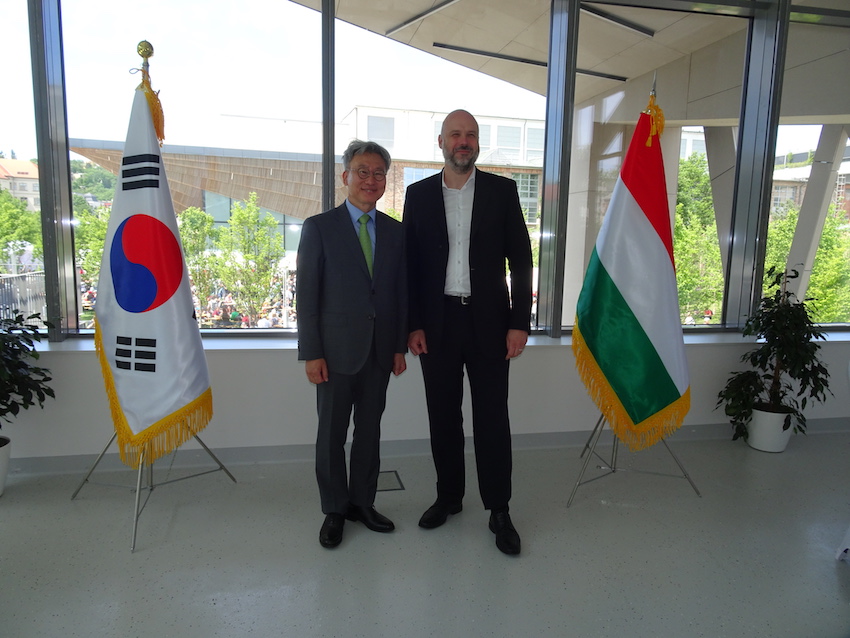 What advice do You have for those aspiring to build a career in foreign service and diplomacy? What qualities and skills are required to become a successful diplomat?
– I have been a diplomat for over 33 years. I believe that one of the most important qualities of a diplomat is communication. I think it is necessary to engage in conversations with sincerity, and, if possible, to have the qualities to persuade the other party. For this I need to know a lot, have an attitude of understanding others, and I believe that in some cases flexible thinking and improvisation with responsibility are necessary. In the light of long diplomatic experience, Hungarian diplomats are evaluated to have very good qualities. I think most of the politicians, academics, representatives of financial world, and public officials I have met are wonderful as interlocutors, colleagues and friends.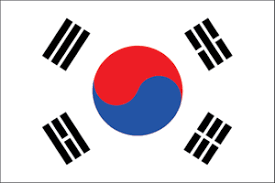 Your Excellency, if You had any wishes that could come true, what would You ask for?
– Two of my dreams I had when I took office in Hungary in mid-December 2020 have come true. One was the visit of the President of the Republic of Korea to Hungary, and the other was the above-mentioned successful Korea Day event in Budapest. There is still much work to be done. There are about eight things I need to do before I leave, such as facilitating high-level exchanges, winning large-scale project tenders by Korean companies, constructing an annex of the consular section, etc. Let's wait and see what will happen. Please join me with best wishes for the accomplishment of the dream projects.