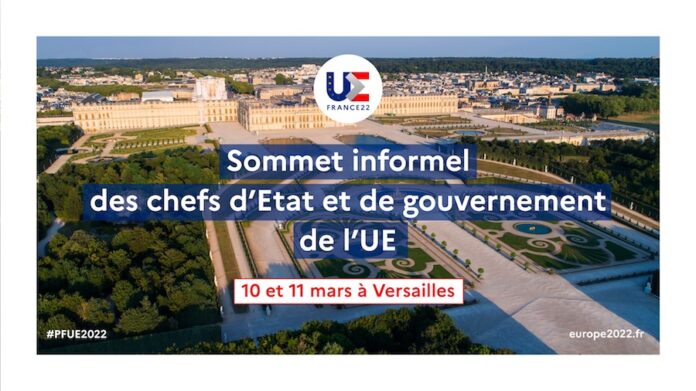 Written by Anna Popper, Deputy Editor-in-Chief / Diplomatic Magazine
The French Presidency of the Council of the European Union hosted the Versailles Summit on 10-11 March 2022, bringing together the Heads of State and Government of the EU.
The meeting was chaired by the President of the European Council, Mr Charles Michel, attended by the President of the European Commission, Ms Ursula von der Leyen, and the President of France, Mr Emmanuel Macron.
The Versailles Summit addressed the war in Ukraine and the consequences for the EU in terms of sovereignty. It was an opportunity to discuss recent developments on the ground and Europe's action to support Ukraine and respond to the Russian aggression. The leaders discussed European defence ambitions in light of the continent's new security reality. They talked about steps that could address the EU's strategic dependencies, particularly in the energy sector. Lastly, they discussed possible means of financing the investments needed to reduce these strategic dependencies and build a more robust economic base, and successfully conduct the green and digital transitions.
EU leaders adopted the Versailles Declaration that outlines how the European Union can live up to its responsibilities and protect EU citizens, values and democracies, the European model, and bolster its defence capabilities.
https://www.consilium.europa.eu/media/54773/20220311-versailles-declaration-en.pdf