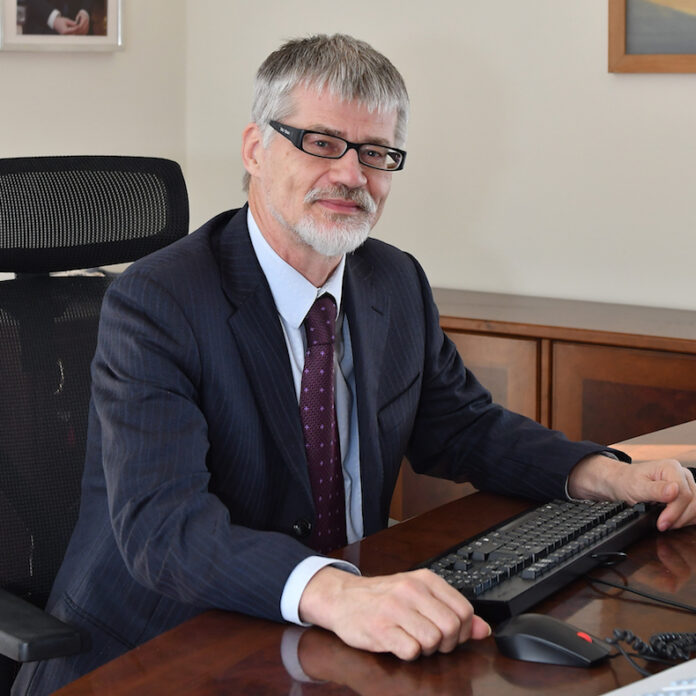 Written by Anna Popper, Deputy Editor-in-Chief / Diplomatic Magazine
Interview with H.E. Dr Marjan Cencen, Ambassador of the Republic of Slovenia to Hungary
Your Excellency, Slovenia celebrated the 30th anniversary of its independence on 25th June 2021. And few days after the country started its next major task in a very challenging period: the 2nd presidency to the Council of the European Union. How do You evaluate the results that You succeeded to reach by the six months' work of the Slovenian Presidency for the benefit of the whole EU?
– The Slovenian Presidency has achieved the priorities it set in resilience, recovery, digital and green transition, the Conference on the Future of Europe, the rule of law and the European way of life, and with regard to secure EU and the Western Balkans.
Our Minister of Foreign Affairs Dr. Anže Logar, when evaluating this period, outlined the Slovenian Presidency's contribution to strengthening the Union's resilience to all types of crises. Slovenia has laid a solid foundation for keeping resilience high on the agenda of European decision-makers. Substantial progress has also been made on post-pandemic economic recovery, the Fit for 55 package, digital transition, cybersecurity, the external dimension of migration and the protection of the EU's external borders, as well as during the Conference on the Future of Europe, which concludes in spring 2022.
We should also not forget that Slovenia has cooperated with the two other Trio countries, Germany and Portugal, so the results must also be seen from this perspective lasting a longer period.
Our Embassy in Budapest was very active during the EU Presidency. We managed to organise three EU Heads of Mission meetings with representatives of the Hungarian government, namely Minister of Justice Judit Varga, Minister of Foreign Affairs and Trade Péter Szijjártó and State Secretary in the Prime Minister's office Dr. János Bóka. We held several cultural and social events, starting with a concert by the Slovenian Perpetuum Jazzile, one of the most spectacular and largest vocal groups in the world.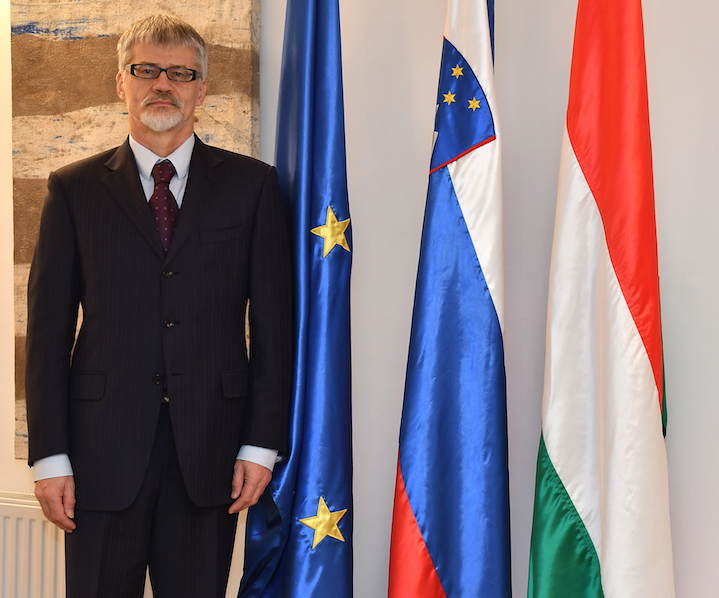 What are Your country's most significant achievements that You are proud of? What are currently the key issues of economic and social politics of Slovenia?
– There have been countless achievements in the last 30 years of independence. What I am most proud of is their collective added value that has taken us to 2022 as a modern democratic and economically as well as technologically developed country within the EU.
It is impossible to talk about current issues without addressing the pandemic that has profoundly changed certain aspects of life and business. However, I think that every change can be both a challenge and an opportunity. And I believe that for a small and adaptable economy like Slovenia's, this will be an incentive to implement changes and modernise work process that allow for more green and efficient production, while at the same time a better life-work balance. Remote work, open space, flexible working hours are long overdue changes stimulated by the challenges of the pandemic. In addition, looking at economic figures for 2021 in terms of production value, employment and exports, the Slovenian economy has emerged stronger than before the pandemic. The British weekly magazine The Economist analysed the wealthiest countries' response to the pandemic. Slovenia ranked second among the 23 selected OECD members in terms of how well the countries handled the economic aspects of the pandemic. Furthermore, the largest rating agencies gave Slovenia an excellent AA rating in January, highlighting the country's diversified economy and good results achieved amid a strong recovery from the coronavirus-induced decline. Slovenia can expect to move towards the EU average development level, while EU and Eurozone memberships are a big plus for the country.
Another curiosity is that the British firm Henley & Partners has published a list of the world's most powerful passports for 2022 in terms of travel freedom. In 2021 Slovenia ranked tenth in the Global Passport Ranking. The Slovenian passport opens the doors to 181 destinations.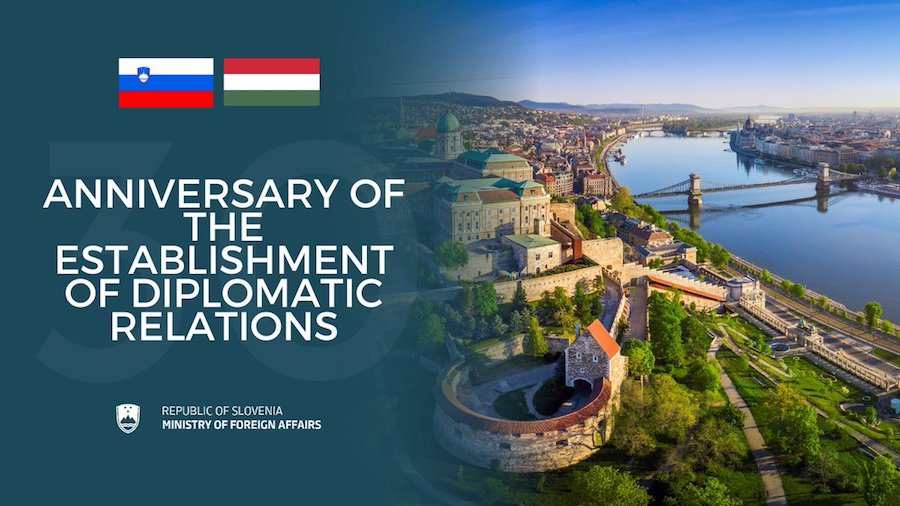 In 2022, we mark the 30th anniversary of diplomatic relations between Slovenia and Hungary. How do You assess the bilateral ties between our countries? Where do you see opportunities for boosting the cooperation, and the potential to engage and bring human touch to the diplomacy through direct outreach of people?
– The area of Central Europe represents a natural geographical environment of the Republic of Slovenia, and therefore we are interested in maintaining steady relations with countries of this region in political, security, economic, cultural and all other areas of common interest.
Hungary is our neighbour, so we foster constructive and friendly relations in the spirit of open political dialogue and cooperation in various regional frameworks and international organizations. Slovenia and Hungary are members and thus allies in NATO, and members and partners in the EU, which further increases the possibilities for constructive cooperation. They are actively involved in some regional initiatives such as the Three Seas, C5, V4+ and others.
The two countries share mutual interest in deepening economic, transport and energy infrastructure, tourism, culture and cross-border cooperation, which is reflected in the dynamics of high-level visits and meetings. Expanding cross-border road links is important for better connectivity. With Hungary making the M70 motorway four-lane at the end of 2019, a fast road connection was established on the Budapest-Ljubljana-Koper route. As Ambassador, I will continue to support this comprehensive cooperation.
The Slovene and Hungarian minorities represent a strong bond between us, and that is why the agreement on the organization of meetings of the Joint Mixed Commission for Minority Issues is important. The autochthonous Slovene ethnic group lives in the Rába region and the Hungarians in the Pomurje region. Their situation has improved in most areas over the last decades, but there is still room for improvement. The key challenges on our side relate to the knowledge and use of the Slovenian language, as well as the economic basis of the national community and the development of the area where they live. But overall, our two countries are a prime example of treating national minorities, where, among others, both have their representatives in the national parliaments.
The program on cooperation in education, science and culture contributes to the interaction between Slovenes and Hungarians. In addition, we have a number of cultural events and festivals with our artists as performing guests. I'm glad that youth and sport cooperation is strengthening as well. Our citizens are discovering both countries as attractive tourist destinations. Hungarians take advantage of our geographic diversity. In one day they can enjoy the beauty of the Alps and the charm of the Mediterranean, tasting the diverse flavours of food and wines of three Slovenian wine regions.
I would like to share the latest news regarding these important bilateral subjects: some weeks ago, an agreement was signed on a joint fund for the development of Prekmurje/Muravidék and Porabje/Rába region for the next four years. At the same time, a program in the field of education, science and culture for the period 2022-2025 was also signed between our countries.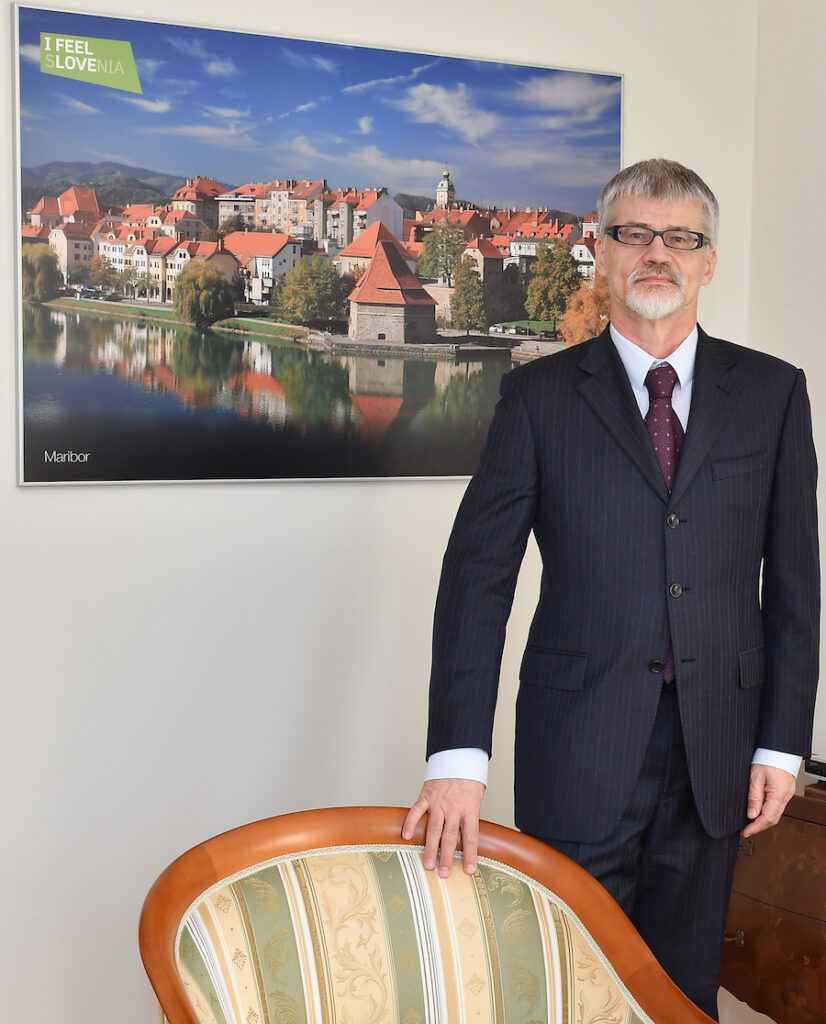 What are the main pillars of the Slovenian economy? It is very important to mention the strong Slovenian digital and AI capabilities and the use of AI in industry. Which are Your economic prospects in the post-pandemic era?
– The main pillar of our economy has always been small and medium-sized enterprises. They represent 99,8% of Slovenian companies, employ 70% of the active population and produce 65% of total income. This allows Slovenian economy to remain flexible and adoptive to new and upcoming challenges, as well as the development of niche products and services with a global impact.
In terms of industry, the automotive industry is by far the largest, followed by machine parts industry, small appliances and pharmaceuticals. Transformation to Industry 4.0 and implementation of Smart Factories is of highest importance for future progress. To this end, we have created Slovenian Strategy for Smart Specialisation – S4. This will enable us to continue development with strong focus on our competitive advantages. AI, big data and smart digitalisation are key parts of this.
Slovenia, as one of the strong supporters of the EU enlargement process, do You expect that the "Club of backers" of the Western Balkan accession will gain more prominence?
– Slovenia has included a credible continuation of the EU enlargement process in its foreign policy priorities. When Minister Logar symbolically handed over the presidency baton to French Minister for Europe and Foreign Affairs, Jean-Yves Le Drian in Paris on 16 December 2021, he expressed great satisfaction that the French Presidency had also chosen to include the Western Balkan region among its priorities. He wished France every success with the Presidency and conveyed Slovenia's unstinting support for all tasks and goals.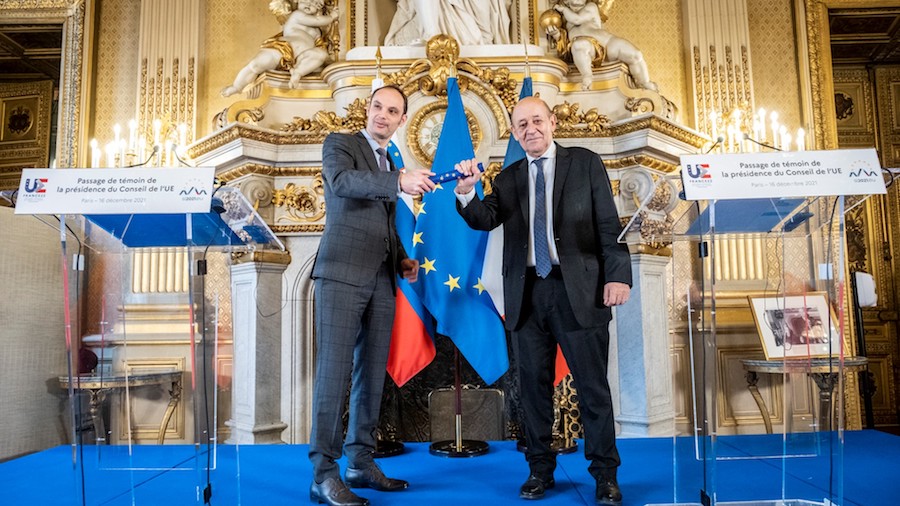 I believe that the Brdo Declaration, adopted at the EU-Western Balkans Summit in October 2021, where EU leaders reaffirmed the European perspective of the Western Balkans and reinforced their commitment to the enlargement process, was a very significant step in the right direction. As we know, Western Balkan partners attended this summit in Slovenia and endorsed the declaration. I am confident that we have made important achievements in this area during our EU Presidency, having a positive impact in the years to come.
Please tell us about Your professional-diplomatic career! What was Your inspiration for joining the Foreign Service and the choices and circumstances that led You to Hungary? What do You aim to achieve as Ambassador to Hungary? How do You see today the role of Cultural Diplomacy?
– My interest in world affairs has accompanied me since my youth, and at the end of high school my first trip abroad was to Budapest. Having travelled to different continents for various purposes, including for my academic career. When Slovenia became independent, the newly formed Ministry of Foreign Affairs was looking for people with international experience, which ideally matched my desire to contribute to the Slovenian state.
The decision to serve in Hungary is the result of my wish to experience a new field in my diplomatic career that includes relations with neighbouring countries. Hungary, with its rich history and specific cultural identity, has always been captivated. I am also interested in learning the Hungarian language, although it's quite demanding.
Given that Slovenia and Hungary have good political relations and many similar interests, I am trying to further strengthen our bilateral cooperation in various fields. We could cooperate more in trade and investment as the rapid development of new and green technologies allows us to identify new areas of cooperation. This includes robotics and digitalisation, and I see opportunities in Centre for Artificial Intelligence in Slovenia or ZalaZone in Hungary.
Culture is an important channel for closer relations between people and it is an asset that Hungary has its own Ferenc Liszt Cultural Centre in Slovenia. I hope that Slovenia will also establish a more permanent cultural institution in Hungary. This would help us to further promote cultural events in Slovenia, such as this year's 150th birth anniversary of internationally renowned architect Jože Plečnik, who created in several Central European countries. Or the "Year of promoting the planting of honey plants", a continuation of our campaign to declare World Bee Day in the UN system.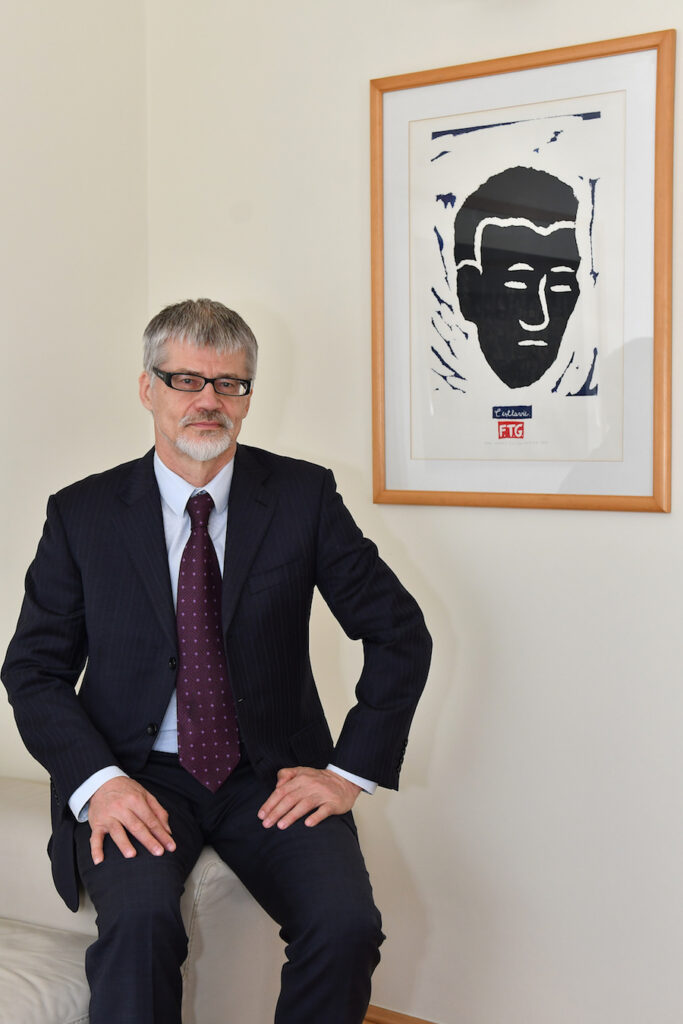 Since assuming Your post in Budapest, what personal experiences have You had that have shed new light on Hungarian culture, and what would You outline as similarities between our neighbouring countries?
– Arriving to Budapest, I found that the city has developed a lot since my last visit about ten years ago, and especially when I compare it to my first visit in 1976. Budapest is a vibrant city where something is happening all the time. I noticed that not only personalities like Liszt, or perhaps Rubik, are known among Hungarian artists, but that your country has an exceptional collection of interesting writers, painters, musicians and architects. I met Bogányi, a musician who created his own model of piano, I got to see Marta Sebestyén's performance again, I have seen some outstanding architectural works in Budapest and I could go on.
Among the similarities in culture, I would say that sometimes our music is similarly sad, but also happy, we also have some similar folk instruments like cymbals. Similarities are also found in folk costumes, food and customs.
Your Excellency, may I ask about Your family background? How do You spend Your leisure time, if there is any? What do You miss from Slovenia, the 'World's First Green Country', which title was presented in 2016?
– Hungary and especially Budapest have many interesting sights that I hope to visit during my stay here. So far, I don't miss much of Slovenia, which is also really close, so I can be there by car in almost two hours.
In my free time, I often go for a run in the woods near Buda, where our residence is located, and I'm a little surprised at how many people jog in the capital. I took part in several big international races including Vivicittá, Wizz Air Half Marathon and Spar Marathon. As part of the latter, we organised a special diplomatic relay run with our Hungarian friends, which was also a symbolic event within the Slovenian EU and Hungarian V4 presidencies. I am glad that we attracted 21 teams of diplomats.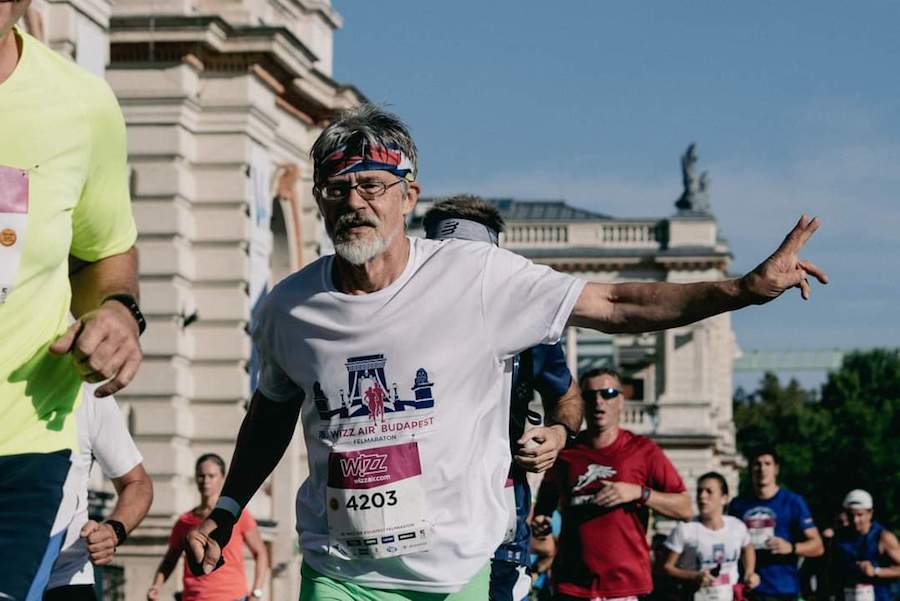 If You had one wish that could come true, what would You ask for? What would be Your message for 2022?
– May 2022 be healthy, filled with peace, happiness, culture and creativity for all, on the whole world!