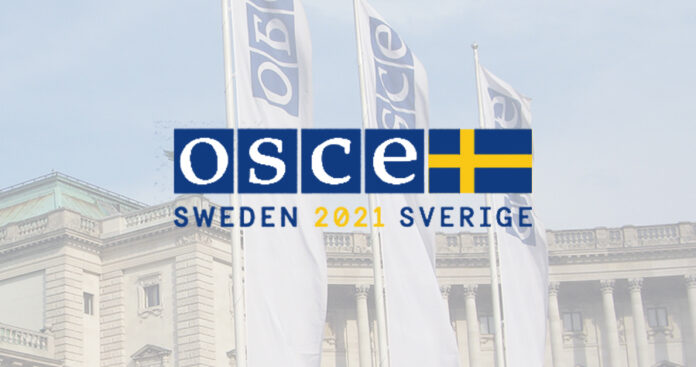 Sweden took over the OSCE (Organisation for Security and Co-operation in Europe) Chair on 1st January 2021, and will focus throughout the year on defending the European security order, addressing protracted conflicts and enhancing democracy and gender equality.
The Swedish Chair will do its part to ensure that the OSCE can make a real difference on the ground and defend the founding principles of the organisation – said Ann Linde, Sweden's Foreign Minister and the OSCE Chairperson-in-Office.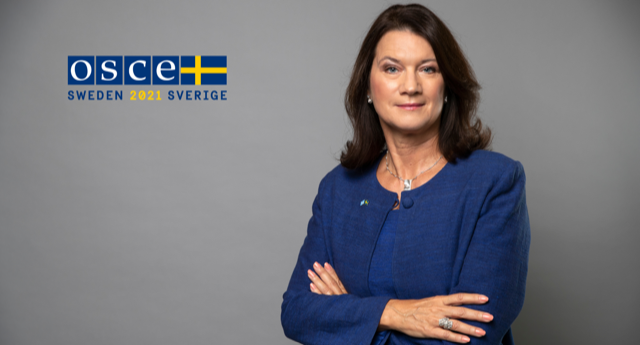 Elaborating the priorities, Sweden will emphasize the fundamental tasks shared by all 57 Member States. Political and economic security, human rights, democracy, the rule of law and equality are interrelated and interconnected.
"Together, we have declared all OSCE principles and commitments to be matters of immediate and legitimate concern to all 57 participating States.
By holding each other accountable, we ensure that our tasks remain relevant. By honouring our commitments, we make sure that our region is safe. Herein lies the unique value of our organization."
"Threats to international peace and security, and the suffering caused by conflicts are simply unacceptable, thus we need to keep the resolution of conflicts in our region at the top of our agenda."
The Chair calls for respect for international law in all conflicts and will back measures to mitigate humanitarian consequences and advocate an inclusive approach. She underscored that "the OSCE is only as effective as we, the participating States, allow it to be" and called to "engage constructively" on the OSCE Unified Budget. The Chair stands ready in leading negotiations.
Achieving comprehensive security in the region requires meaningful inclusion and empowerment of women. The Chairperson-in-Office places special emphasis on enhancing gender equality in all aspects of the organization's work.
"Continuing to promote the broad participation of civil society representatives in security discussions will be a priority for our time as Chair. Our support for strengthening democratic processes and the right to freedom of opinion and expression will remain steadfast in 2021" – she underlined.
The Swedish Chair will work closely with the OSCE Secretary General, Helga Maria Schmid, appointed for a three-year term, and the Heads of OSCE Institutions.
Anna Popper
Source: Diplomatic Magazine