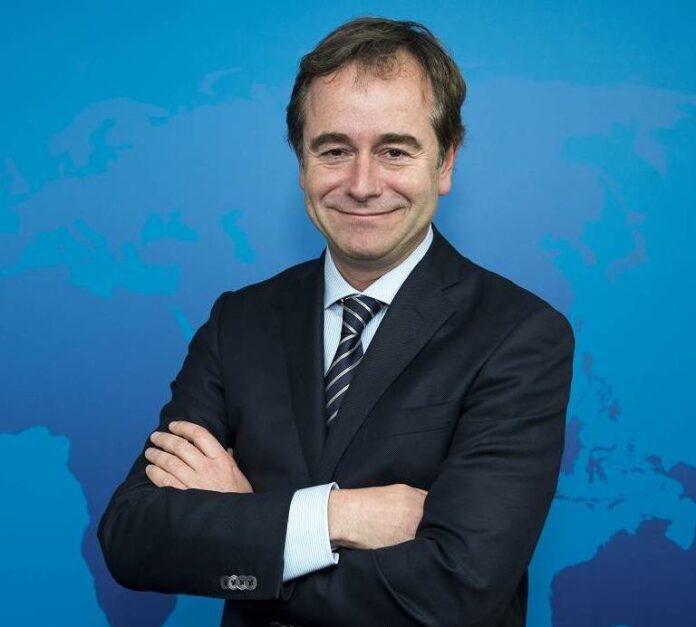 Written by Anna Popper
ÖKOINDUSTRIA 2021 is a leading international green economy expo in Central Europe for environmental technologies, products and services with special focus on brownfield industry, circular economy and green education. The 6th edition of the online virtual green expo was hosted by the Association of Environmental Enterprises (KSZGYSZ) in Hungary, between 28-30 April 2021 under the patronage of Mr. János Áder President of Hungary with 4300 registered participants, 150 speakers, 100 program elements, 70 stands, 14000 stand visits. The guest country of honour of this year's event was the Netherlands with 19 companies and start-ups.

H.E. René van Hell, Ambassador of the Kingdom of the Netherlands to Hungary addressed the virtual audience at the opening ceremony:
"Let me first thank you for the opportunity to be a guest country of this important event, where we can work as partners on greening the future according to the expo motto: Let's be greener together! We all know that the world is facing complex social and environmental challenges, the largest of which is climate change.
The Netherlands strongly believes that transition to a circular economy is key to achieving the UN member states' Sustainable Development Goals by 2030. Our production and consumption methods are not sustainable and with the current take-make-waste approach, the planet is reaching its limits.
President János Áder said in his opening speech at the conference of the Hungarian Scientific Panel on Climate Change that the effects of climate change emerged earlier and in a harsher form in the Carpathian Basin than in several other regions in Europe. The President also highlighted the importance of raising public support for climate issues in Hungary in a way that motivates individuals and communities to take action. I wholeheartedly agree with that.
And so does the government I represent: my Deputy Minister for the Environment, Stientje van Veldhoven, host of the World Circular Economy Forum+Climate Summit said: "It's time to change the game. If we want to tackle climate change, we need to look beyond energy efficiency and move towards a circular economy. For a healthy future we have to stop wasting our finite resources, reuse our valuable materials and turn them into new products. Together we can close the loop to a circular economy, a necessity for climate neutrality by 2050. It's time for a major change."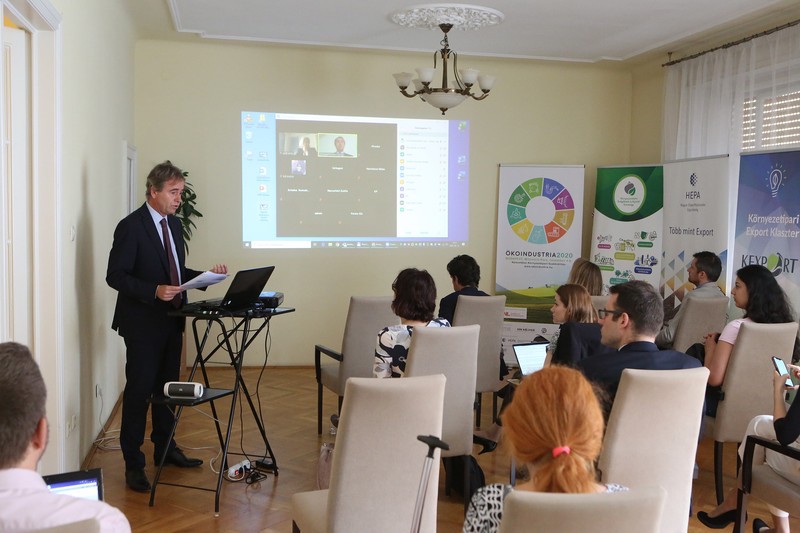 Let me give you some concrete examples illustrating the Netherlands' commitment.
My country, in cooperation with six European countries (FR, UK, DE, DK, ES, SW) has launched the Export Finance for Future coalition to better integrate climate policy objectives into public export finance. First movers taking coordinated action is essential to build global momentum and accelerate the transition to a low-carbon economy.
The so-called E3F coalition mentioned above is leading by example, aiming to reach and gather most countries to gain critical mass, both to accelerate the progressive phasing out of carbon-intensive projects and to significantly increase financial support to exporters' projects compatible with Paris Climate Agreement.
An example of the NL commitment here in Hungary is the establishment of the Hungarian Circular Economy Platform together with our Hungarian partners, the Ministry of Innovation and Technology and the Business Council for Sustainable Development in Hungary.
We are happy that the organizer of Ökoindustria, the Association of Environmental Enterprises is also an active participant of this platform, which now has over 90 members.
A third example is the Hungarian Lean&Green Platform for reducing the CO-2 footprint in the logistics and distribution sector. The Platform is established together with our partners, GS1 Hungary and the Hungarian Association of Logistics, Purchasing and Inventory Management.
I can now confirm that the Association of Environmental Enterprises has also joined this platform. Lean&Green Europe is a CO2 emission reduction program with local offices in 14 European countries, including the Netherlands. The key question is always how the reduction of GHG emission can be achieved? You will get inspiration visiting our virtual Dutch pavilion to see and hear from our nearly 20 exhibitors, ranging from start-ups to multinationals, what they do to decrease their CO2 emissions.
KLM is one of the pioneers in the aviation industry, using already sustainable aviation fuel, which reduces CO2 emissions.
Another inspiring example is Heineken, which has just announced its aim to be carbon neutral in production by 2030 and in its full value chain by 2040. Let me also mention Leaseplan, also a speaker at our L&G event, aiming to achieve net zero emissions from its total fleet of cars by 2030. ING ranks 7th on the 2020 Global 100 list of Corporate Knights. Let's discover our exhibitors' eco-innovations, green solutions and offers together.
On the different interesting and interactive events and at the company booths, at the Decarbonisation logistics conference you will learn more about the concrete steps on how to decrease CO2 emissions while saving costs.
At the Wetskills water challenge you can see a breath-taking Dutch water innovation, the Rainmaker, a rain shower in the desert that is on display during the Dubai World Expo. So let's be greener together, let's co-create new solutions for our global challenges and change the world for the better. Thank you."
Source: Diplomatic Magazine