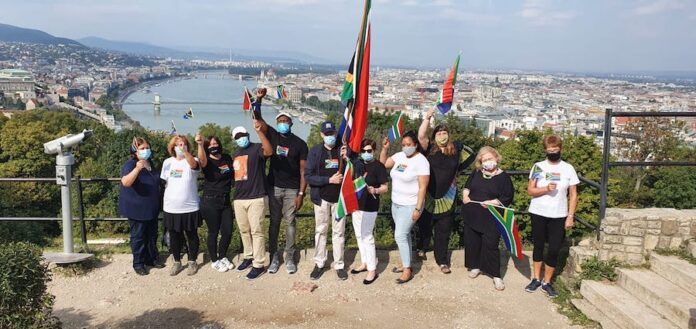 "The Year of Charlotte Maxeke: the Meaning of Freedom under COVID-19"
Written by Anna Popper
Freedom Day commemorates the first post-apartheid democratic elections in South Africa on 27 April 1994, the first national elections in which anyone could vote regardless of race. On the 10 May Nelson Mandela sworn in as South Africa's first black president. Over the past 27 years the country has made remarkable progress, but many challenges remain that the society has to face to achieve South Africa's goal of national unity and social cohesion. On this historic occasion, H.E. Ambassador Pieter Vermeulen, Ambassador of the Republic of South Africa to Hungary said in his message: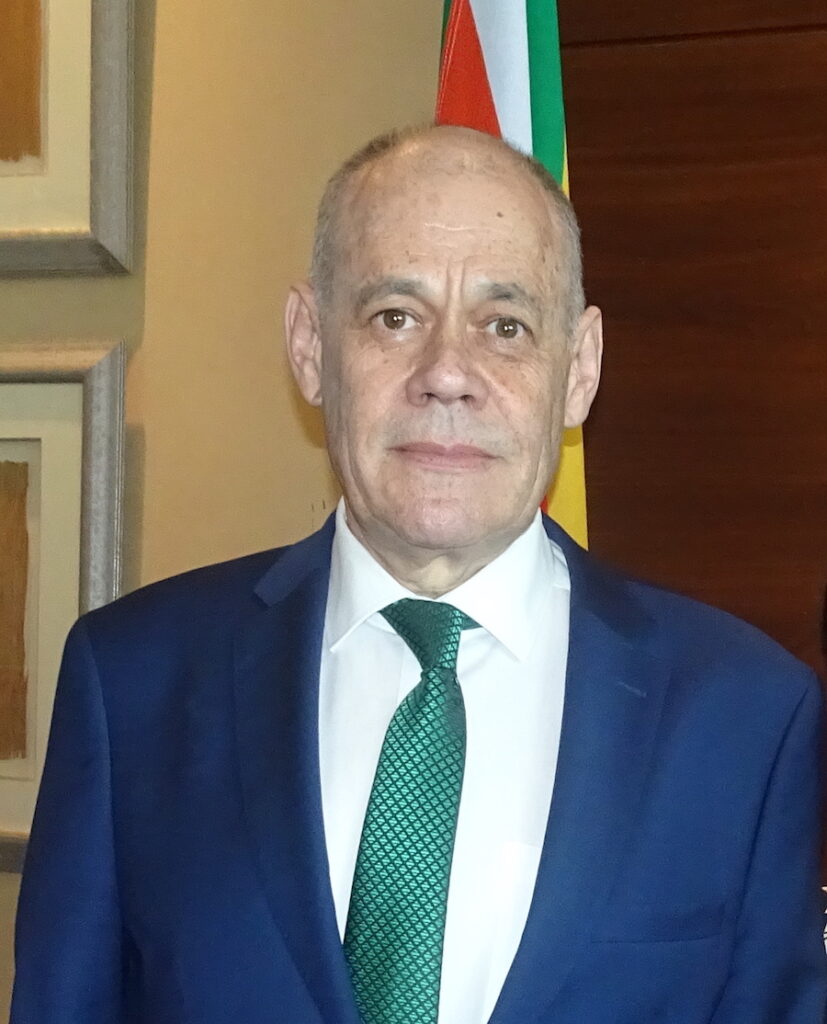 "This year we commemorate South Africa's Freedom Day at a time when we are still grappling together with the world to overcome the ravages of the COVID-19 pandemic. Many have sadly lost their loved ones and many are still fighting the virus, be it in the hospital, at home or in quarantine.
But unlike last year, we observe this year's Freedom Day knowing that a massive life-saving vaccination programme has started. The pandemic has changed our way of life and has required urgent and aggressive steps to limit its spread. Our sacrifices to freedom of movement, and of assembly, have helped to keep us safe. In South Africa, our COVID-19 response focussed on respecting and protecting human rights and freedoms.
As we continue to make progress, we celebrate Freedom Day in 2021 under the theme "The Year of Charlotte Maxeke: the Meaning of Freedom under COVID-19". We do so because this year marks the 150th birth anniversary of fighting icon and human rights activist Charlotte Maxeke. She helped organise the anti-pass movement in 1913 and led the struggle for social justice. Indeed, as we celebrate Freedom Day, the life of Charlotte Maxeke reminds us that our freedom was not free and that we dare not to forget those selfless patriots who paved the way for a democratic and free South Africa. Through their sacrifices, we now live in a country that recognises women as equal citizens with equal rights and responsibilities.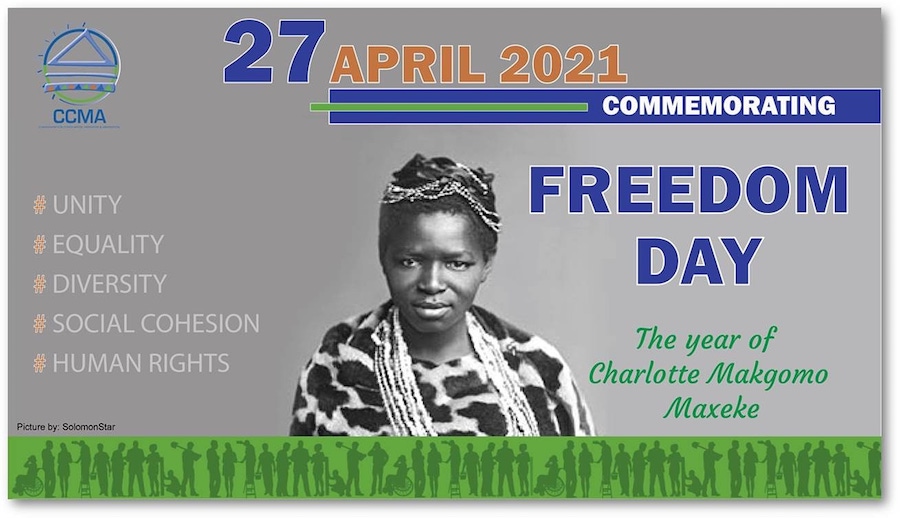 The year 2021 presents another significant landmark, namely the 25th anniversary of the signing of the South African Constitution. We commemorate this milestone with the international community in recognition of the pivotal role played by many countries around the world, including Hungary, in the fight against apartheid and the birth of our constitutional democracy in 1994.
It is of particular importance that South Africa's foreign policy is guided by the Constitution and its founding principles. Hence, South Africa's foreign policy is based on a commitment to promoting human rights, the rule of law and the promotion of democracy; a commitment to justice and international law in the conduct of relations between states; and a commitment to international peace and internationally agreed conflict resolution mechanisms based on a multilateral approach. We call upon the international community to join us in commemorating this milestone and partner with us as we strengthen our constitutional democracy going forward.
Despite the trying times, we have experienced over the past year and the way the lockdowns have curtailed the Embassy's customary diplomatic activities, like others we also found new ways to reach out and keep communicating. Virtual meetings have become a standard way of doing business and are likely to remain a useful technology for diplomacy after the pandemic.
Looking ahead, the South African Embassy foresees better times when we can again focus fully on developing bilateral relations between South Africa and the countries we are accredited to, Hungary and Croatia. Our relations remain strong and healthy because they are built on solid foundations and mutual principles. This will undoubtedly continue in the future."
Freedom Day Celebration in South Africa
As part of the Freedom Day celebrations in South Africa, H.E. President Cyril Ramaphosa inaugurated the new Charlotte Manye Maxeke Treatment Centre in Botshabelo, (east of Bloemfontein, in the Free State), specialised in anti-drug and substance abuse treatment. The centre will employ 100 people on a permanent basis, mainly women. In his keynote address delivered at the centre, President Ramaphosa stated: "As we celebrate Freedom Day, we can point to the great progress we have made in confronting the legacy of apartheid, but we cannot celebrate Freedom Day without acknowledging how much further we still need to go and work a lot to improve the lives of our people. No challenge is too great that it cannot be overcome."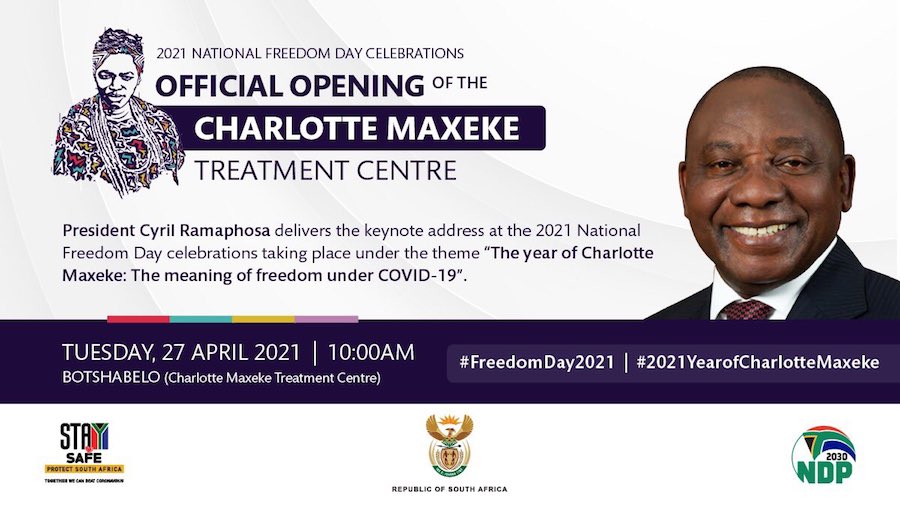 Charlotte Maxeke (1871-1939) was a teacher, religious leader, social and political activist. She was the first black woman to graduate with a university degree in South Africa from Wilberforce University Ohio in 1903, as well as the first black African woman to graduate from an American university. She broke societal barriers throughout her life and worked to create opportunities and equality for women and promoted women's rights in her country. Even before her death at age of 65, she was honoured as the "Mother of Black Freedom in South Africa".
Source: Diplomatic Magazine