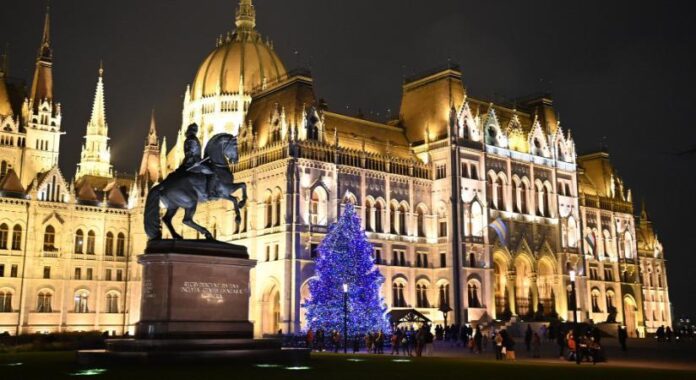 Edited by Anna Popper
Following a decades-long tradition, the Office of the Parliament set up the country's Christmas tree on Kossuth Square again this year: among the offerings in 2022 was an 18 meter high, 70 centimetre trunk diameter and 6-8 ton silver pine tree chosen from a family in the village of Apc (Heves county) and decorated the garden of the elderly couple's house who planted it decades ago, and it became a part of their lives. Now they decided to donate the giant 42-year-old pine, because they feared it would fall over in a storm. Mr Mihály Cseh and his wife spoke tearfully about how happy they are that their pine is going to a worthy place.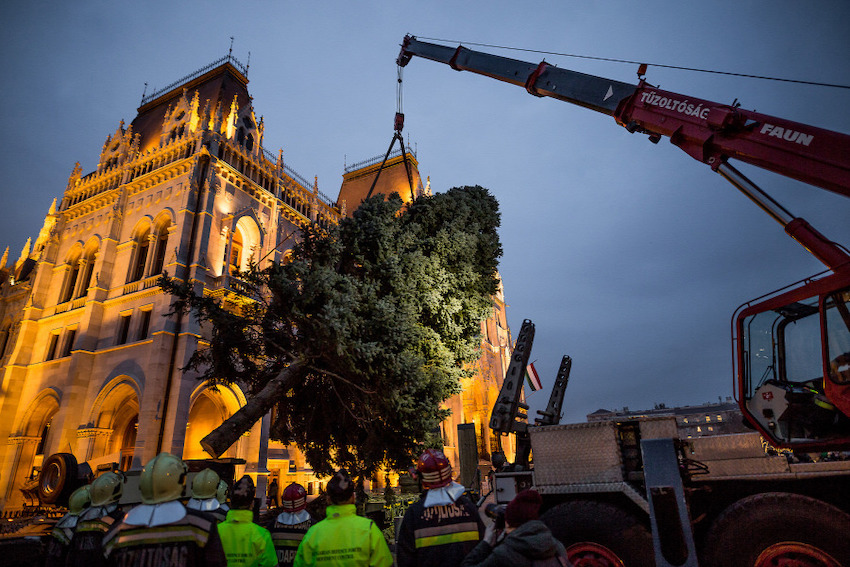 The beautiful silver fir tree with its 2500 meters of string lights switched on at Kossuth Square in front of the Parliament on the first Sunday of Advent, 27 November 2022. The pine tree is adorned with a 130 cm high, 103 cm wide, 36 cm deep, three-dimensional effect, 25 kilogram eight-pointed star-shaped top ornament, lit by warm white light and energy-saving LED lights. According to the customs, the Bethlehem manger was placed next to the tree, where the baby Jesus will be laid on the 24 December.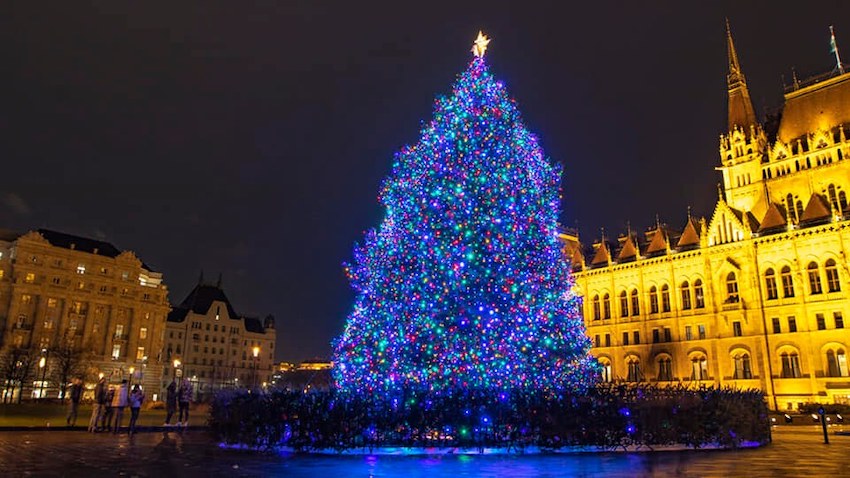 The country's Christmas Tree decorates Kossuth Square from Advent until 6 January 2023, Epiphany day, which for Western Christians commemorates the Magi's (wise men) visit to baby Jesus, recognising him as the Son of God.
After the dismantling of the Christmas Tree, the wood will be donated to the needy as firewood for heating.
Source: Office of the Hungarian National Assembly, MTI