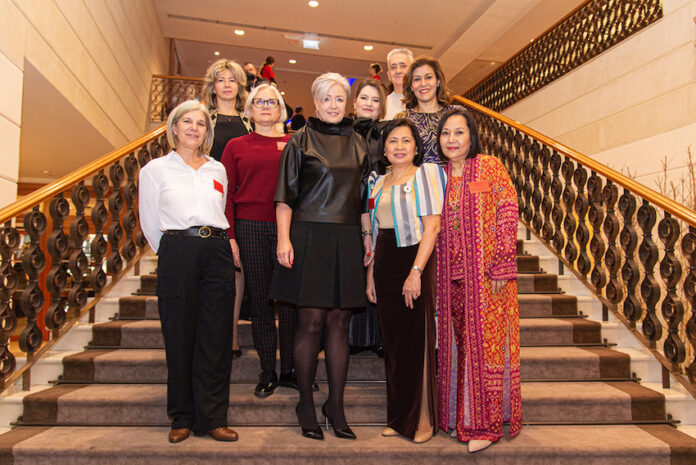 "Shop Around the World in One Day"
Edited by Anna Popper
The 11th Diplomatic Charity Fair (DCF) was held on Sunday, 27 November 2022 under the high patronage of Madame Szilvia Szijjártó-Nagy, spouse of the Minister of Foreign Affairs and Trade of Hungary. This highlight event in Christmas mood and emotion was organised by the members of Diplomatic Spouses of Budapest (DSB), a non-political, non-religious community of spouses of Ambassadors, Deputies of Embassies and Consular Missions based in Budapest, to raise funds for selected Hungarian charity organisations supported by DSB.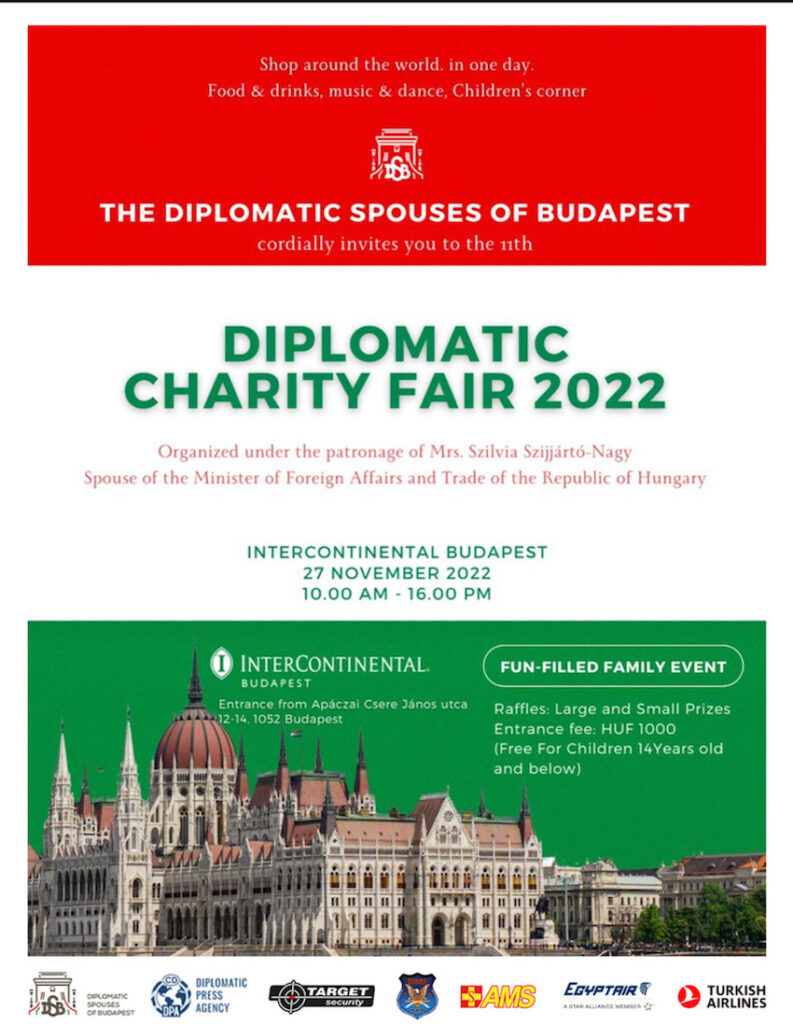 For 11 years, the Diplomatic Charity Fair has not just been a fund-raising event, but an entertaining international day for the whole family in the spirit of the festive season. The committed teamwork of the DSB members made this great event possible again. This is a nice proof that all together, with joint efforts, tireless work and devotion to the noble goal can make a difference.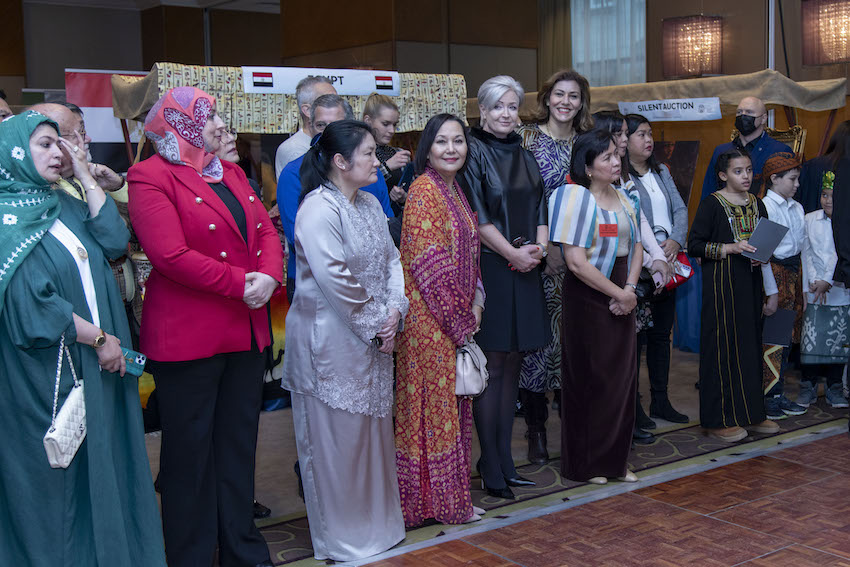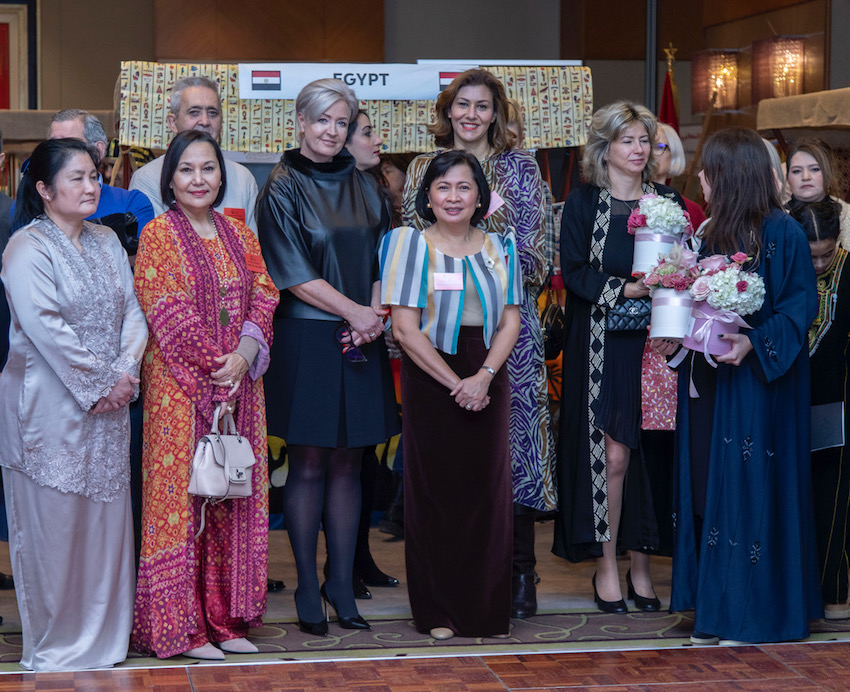 More than 30 countries, represented by their embassies, consular and cultural missions, participating at this charity event, came together again in Hotel Intercontinental Budapest and showcased national products and specialities – from crafts and souvenirs to food and drinks – enabling visitors the opportunity to "Shop Around the World in One Day", as Mrs. Lucila Cimafranca, President of DSB and wife of the Ambassador of the Philippines to Hungary, said in her welcome message: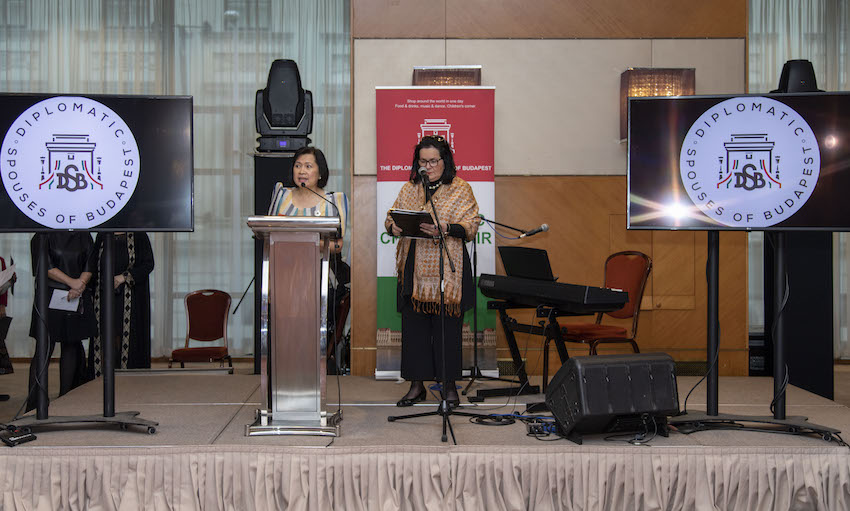 "Greetings to everyone joining us here on this wonderful day. As President of the Diplomatic Spouses of Budapest (DSB), it is my honour and pleasure to welcome you to the 11th Diplomatic Charity Fair. We organised this event to unite our diplomatic and local communities, showcase our cultures and raise funds for charity.
Allow me to begin by acknowledging the dear Patron of our Diplomatic Charity Fair who has given us her valuable support – Madame Szilvia Szijjártó-Nagy, spouse of his excellency Minister Peter Szijjártó of the Ministry of Foreign Affairs and Trade of Hungary. I also wish to acknowledge the presence of the Apostolic Nuncio, H.E. Michael Wallace Banach, who will officially open the Fair in his capacity as Dean of the Diplomatic Corps, as well as all the Ambassadors and their Spouses who are here today to give their support.
All funds raised today through your generous purchases will be donated to the following Hungarian charity institutions:
– Tovább Élni Egyesület (Live On Association), which helps to provide housing and employment to children and young people with multiple and mild disabilities,
– BIZSU Közösségi tér, (BIZSU Community Space) supporting children from Roma families living in deep poverty,
– Heim Pál Children's Hospital in Budapest.
So please enjoy shopping around knowing that you will make a difference in other people's lives.
As the local, diplomatic and expatriate communities gather here today, we hope this event also reminds us of the importance of peace and friendship among nations. Despite the ongoing conflicts around the world, whether nearby or far away, let us remember that our cultures, beliefs and humanity have more in common to unite us than to alienate us from each other.
I wish to thank the diplomatic missions that participated in this Fair by setting up their national stands and food stalls displaying various products and culinary delights. Know in your heart that you are doing a noble work today.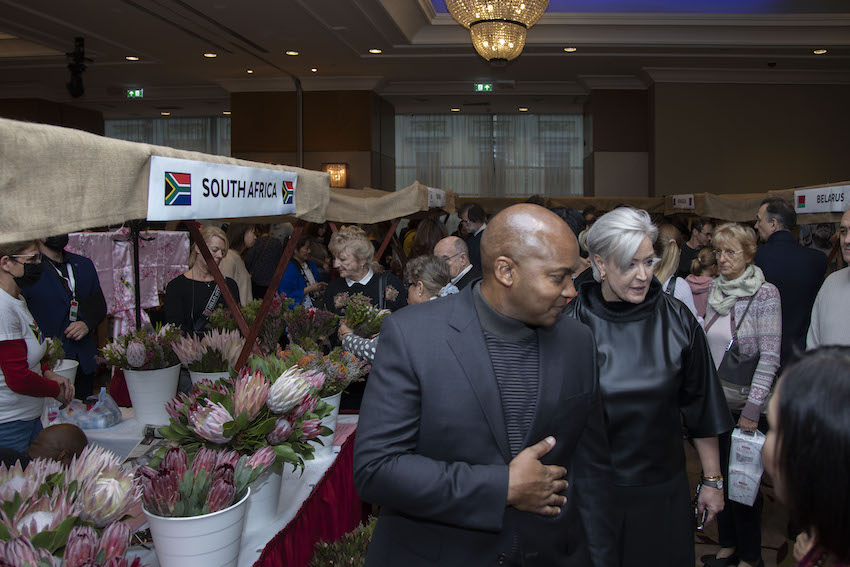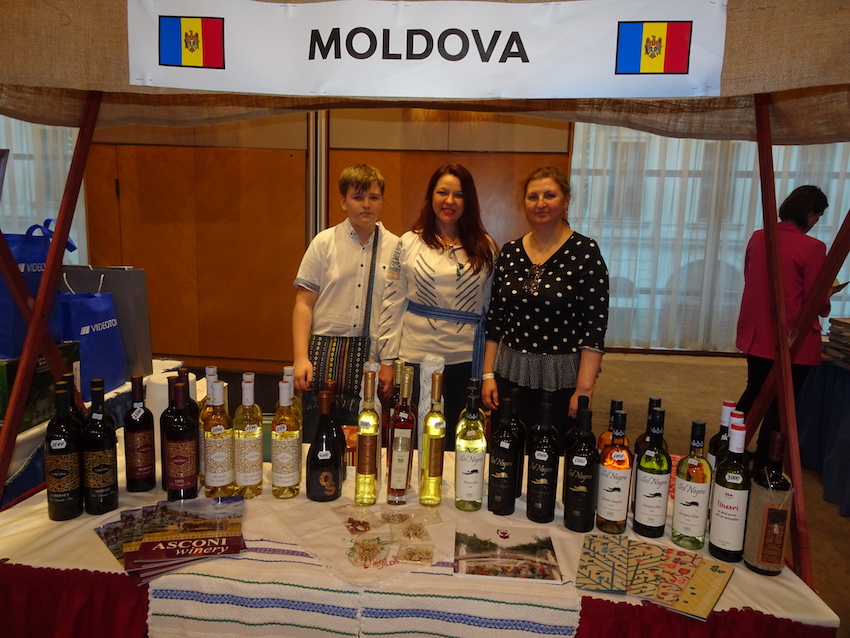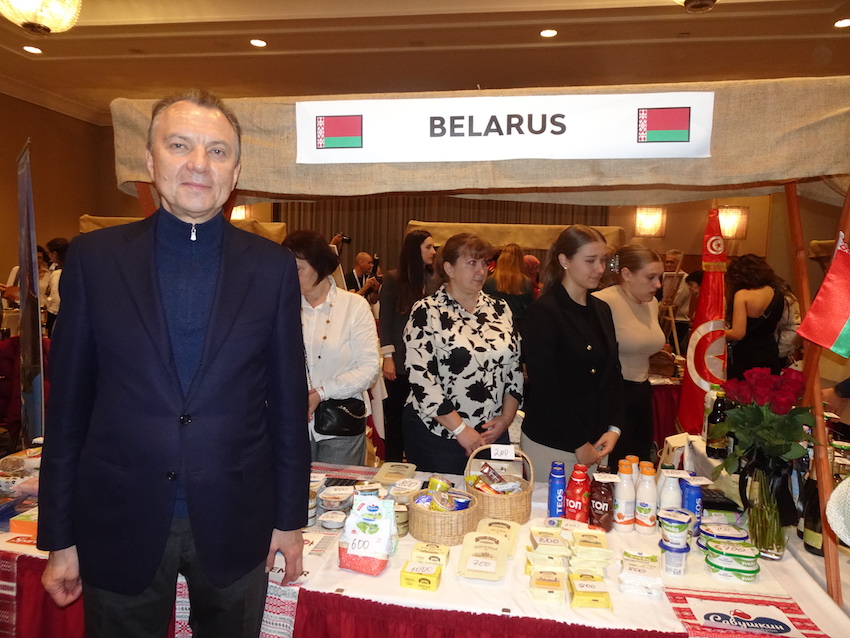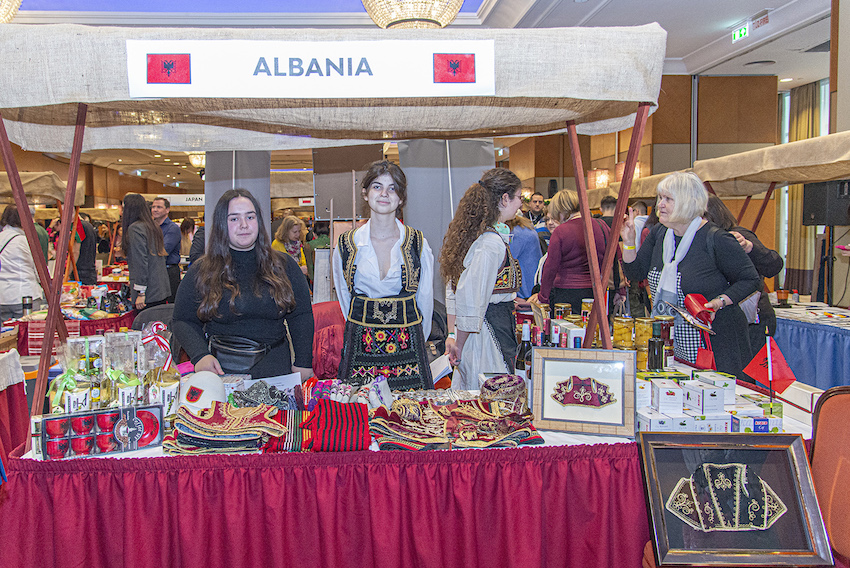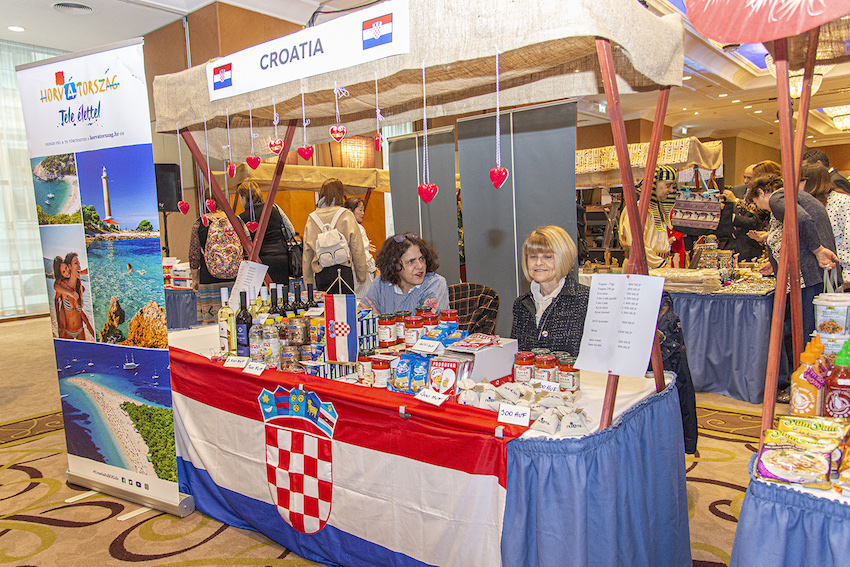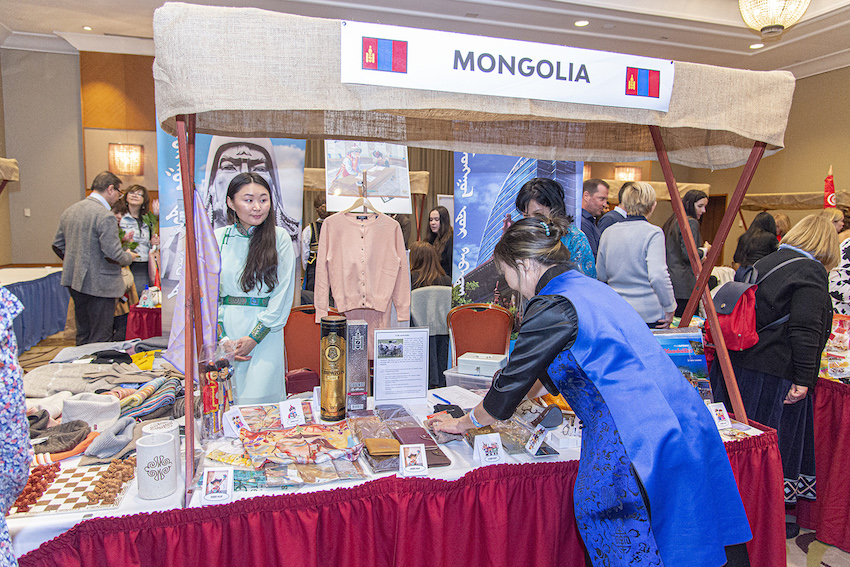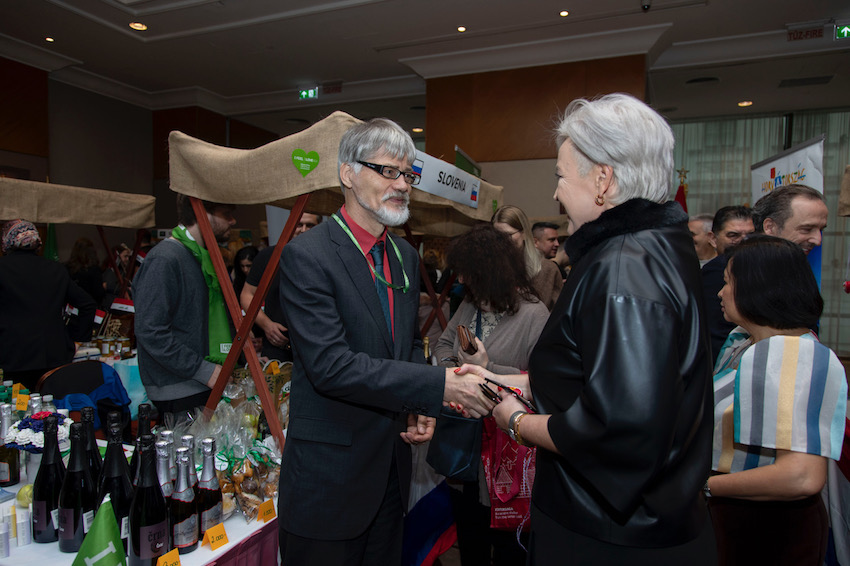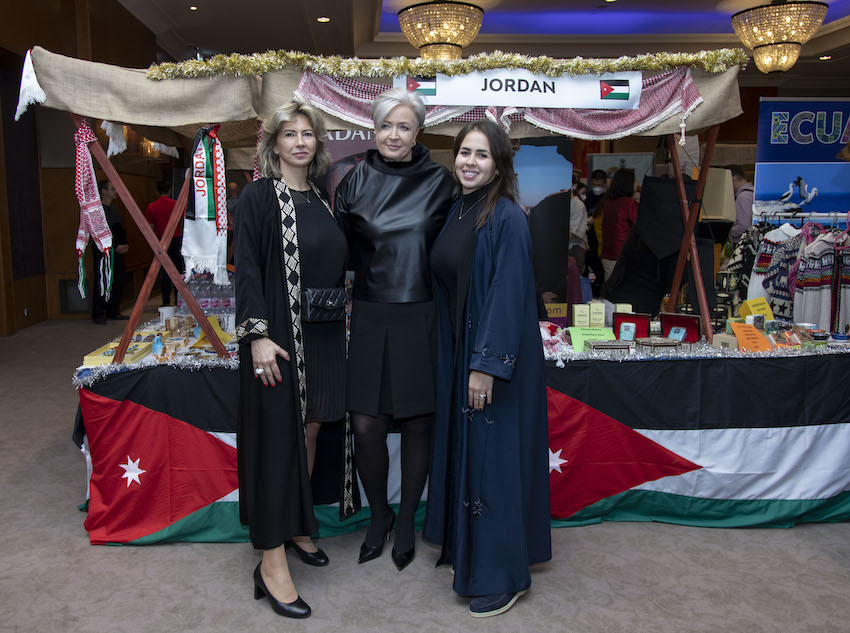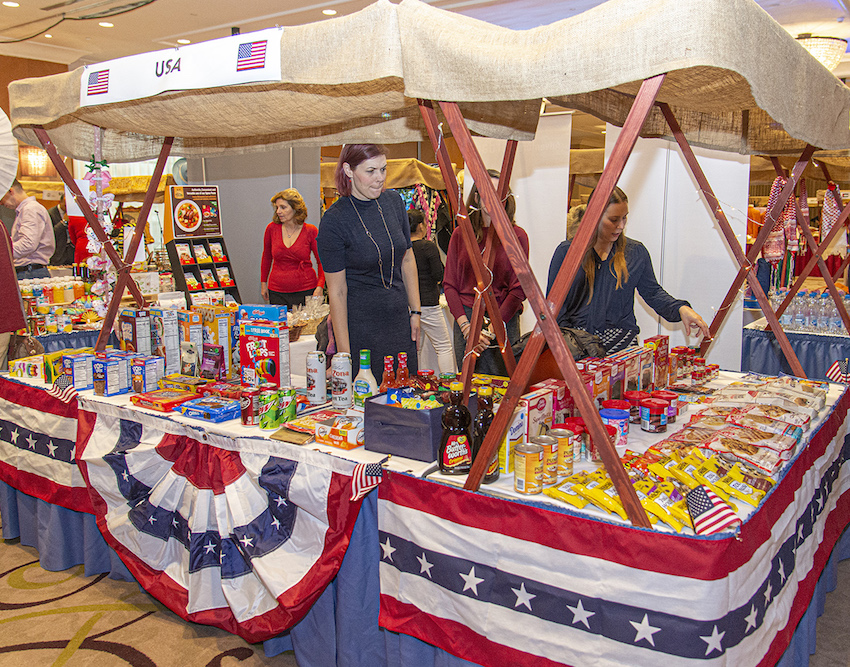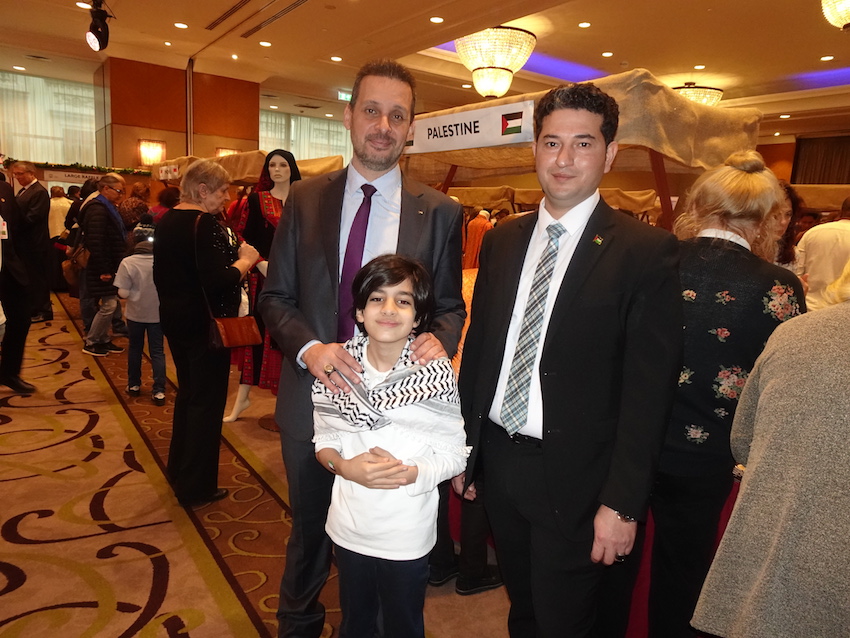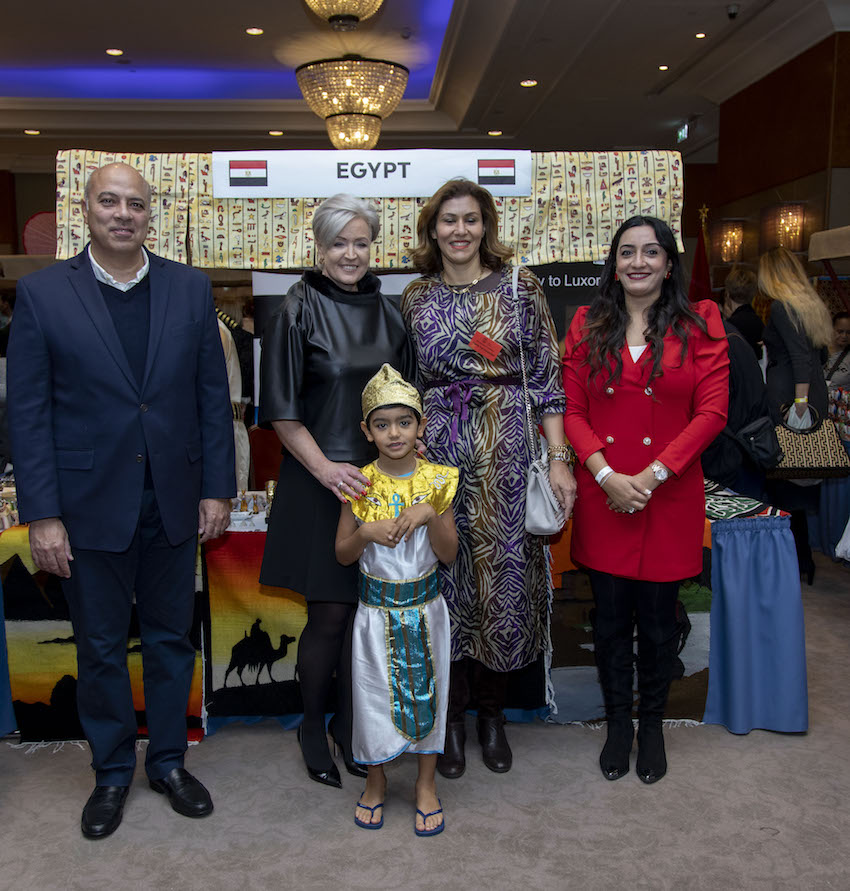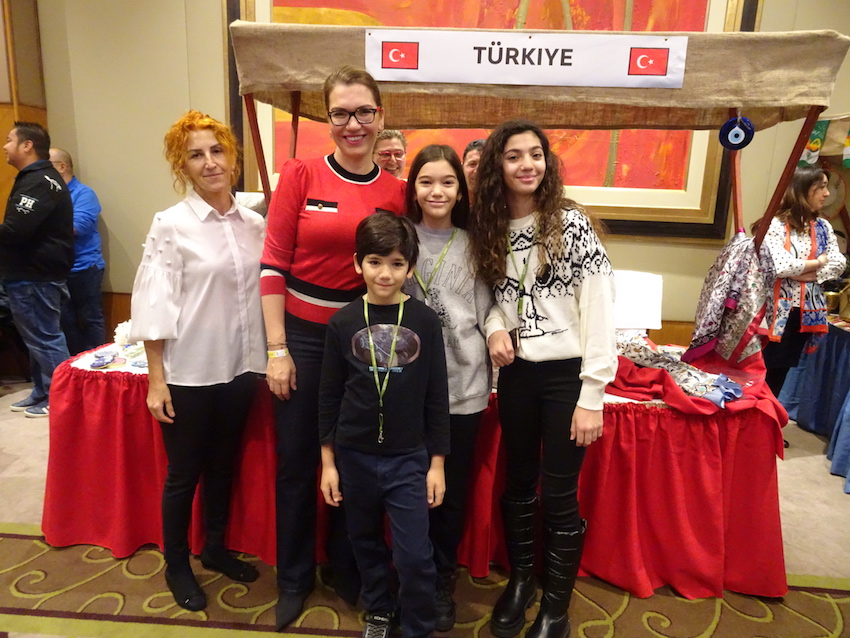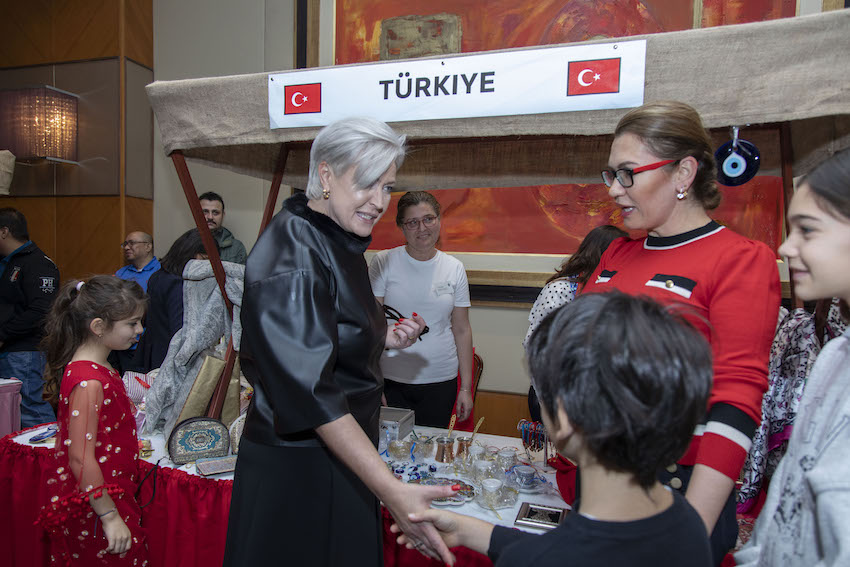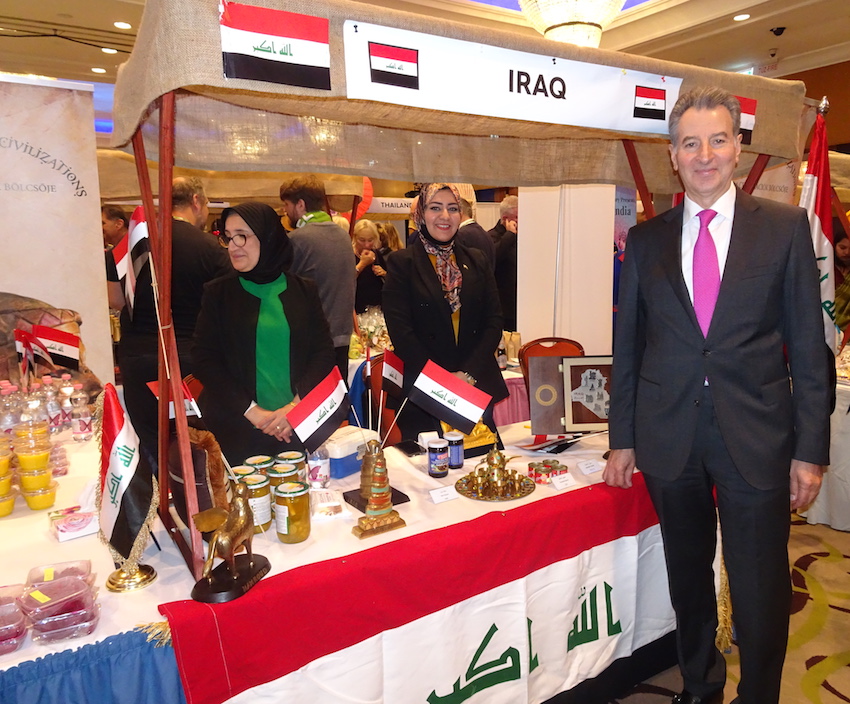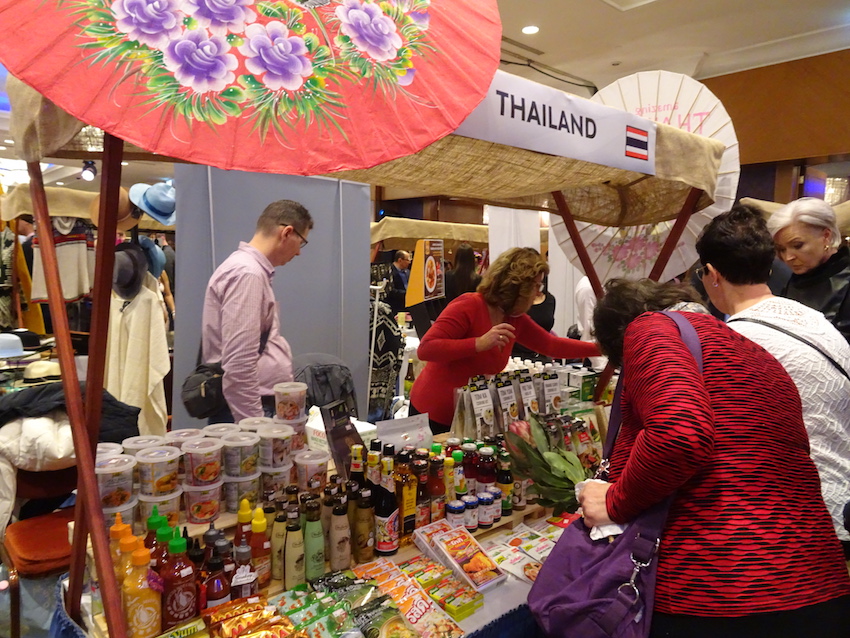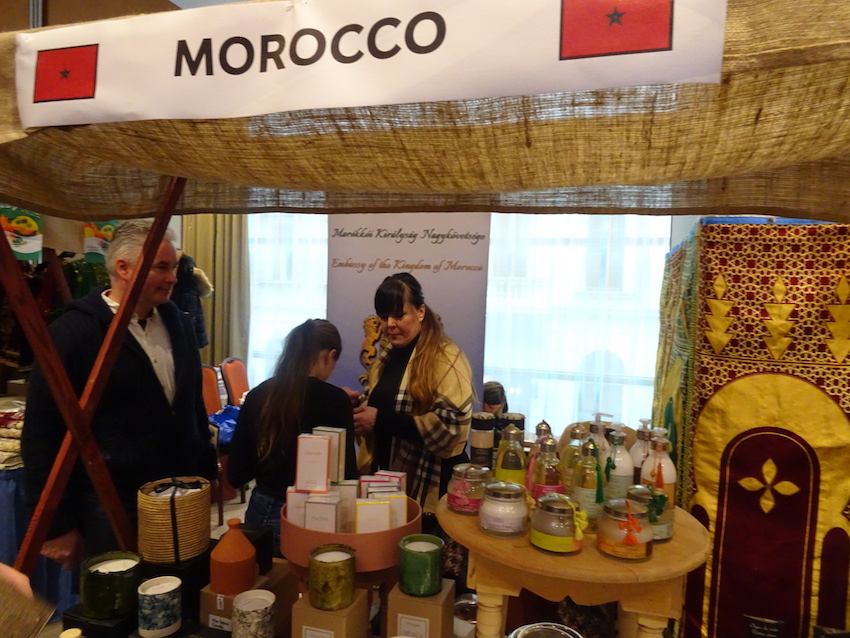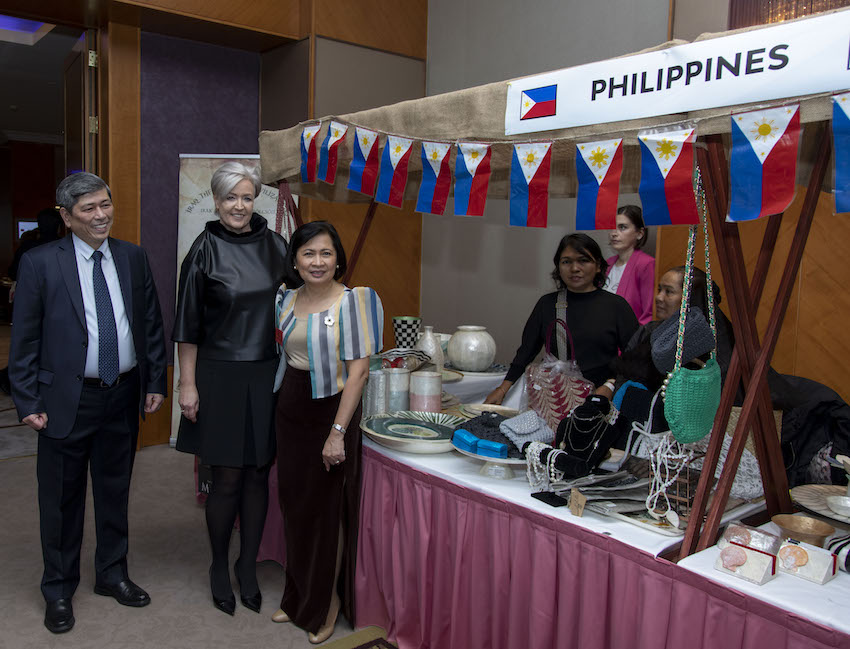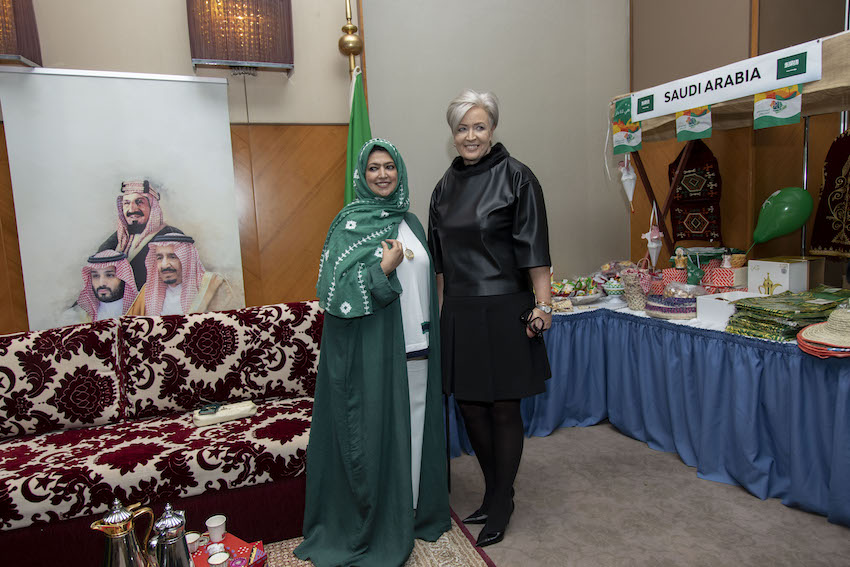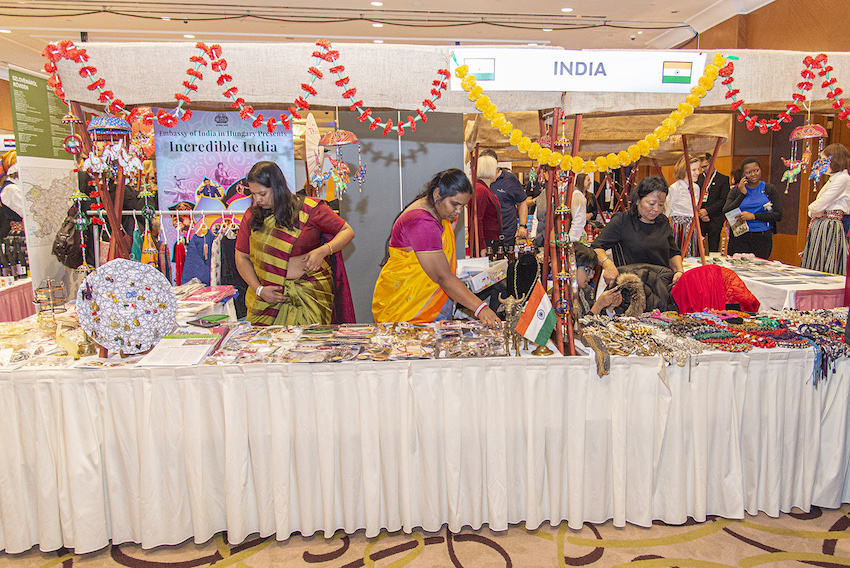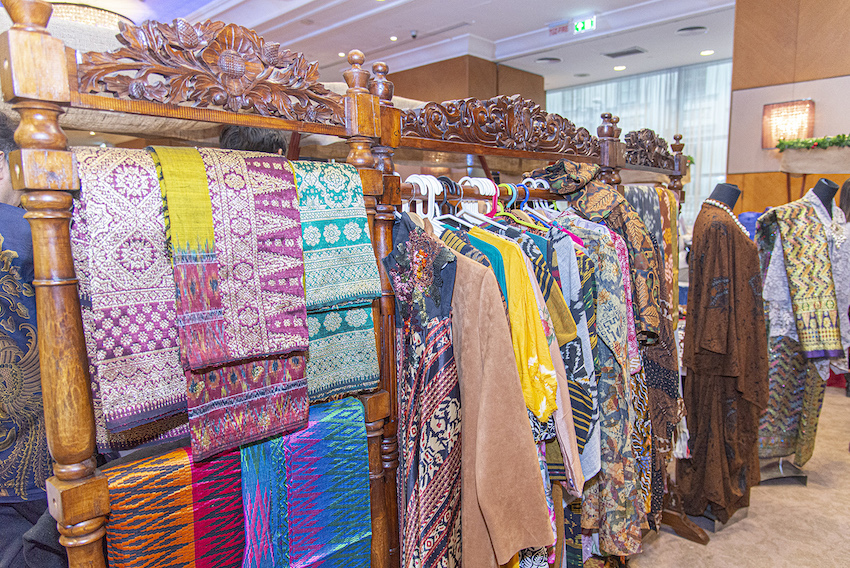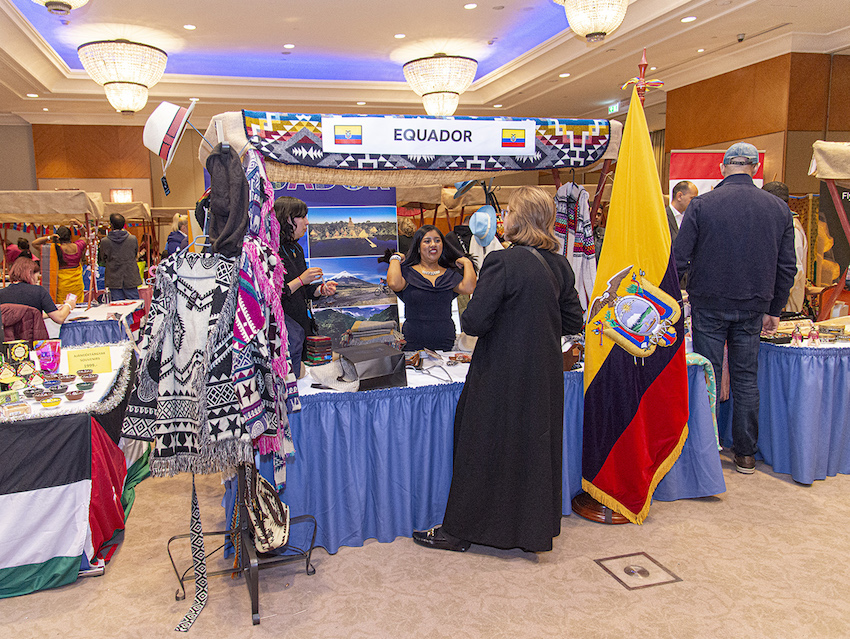 I would also like to express my profound gratitude to the following people, companies and institutions, both government and private, whose generous support and contributions have helped make this event possible:
– Mrs. Anna Popper, President of the Diplomatic Press Agency
– Mr. Szilveszter Tánczos, Chairman of Event Security Department of IBSSA (International Bodyguard and Security Services Association), who together with TARGET Security Company (Mr. Tamás Sipos – strategic director) provided us with 20 security staff today and helped in many other ways
– Budapest Police and the Municipality of Budapest's 5th District
– Our interpreter, Ms Anikó Szelle
– Hotel InterContinental Budapest
– Mr. Peter Jones and his team at Happy Kids
– all our Sponsors and Donors who have generously contributed prizes for our raffle draw
– Our volunteers from the Philippines, Indonesia and from BIZSU Közösségi tér.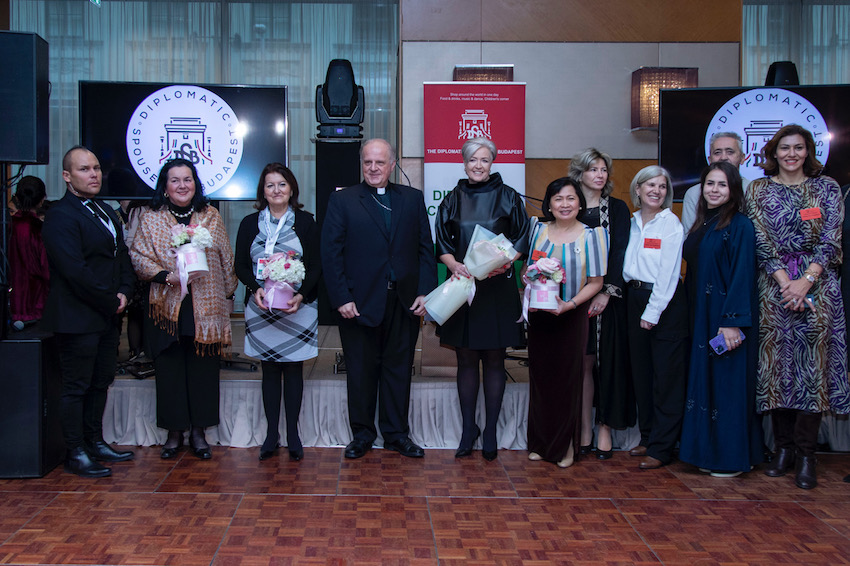 And last but not least, I wish to commend and thank my lovely colleagues in the Diplomatic Spouses of Budapest, especially the Fair Committee Members, for their hard work and dedication in ensuring the success of this charity event.
It is my personal hope that as it weather gets colder and the days get shorter with the coming of winter, our event today will bring some festive warmth and light to you all. So please visit our booths and food stalls, savour the various cuisines on offer and enjoy the cultural presentations we have lined up for you. Thank you all for your patronage."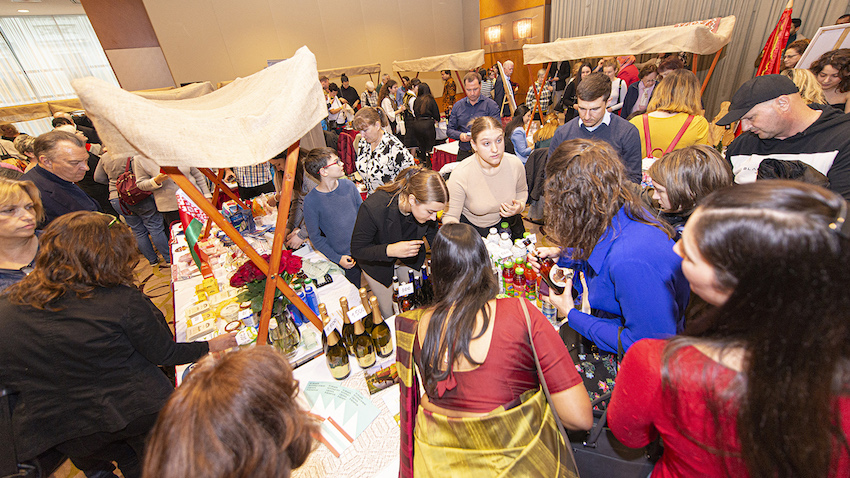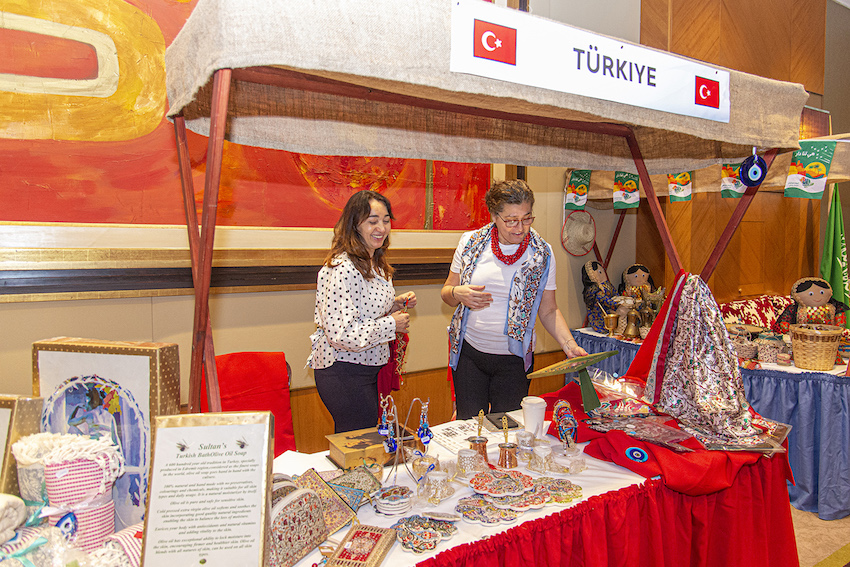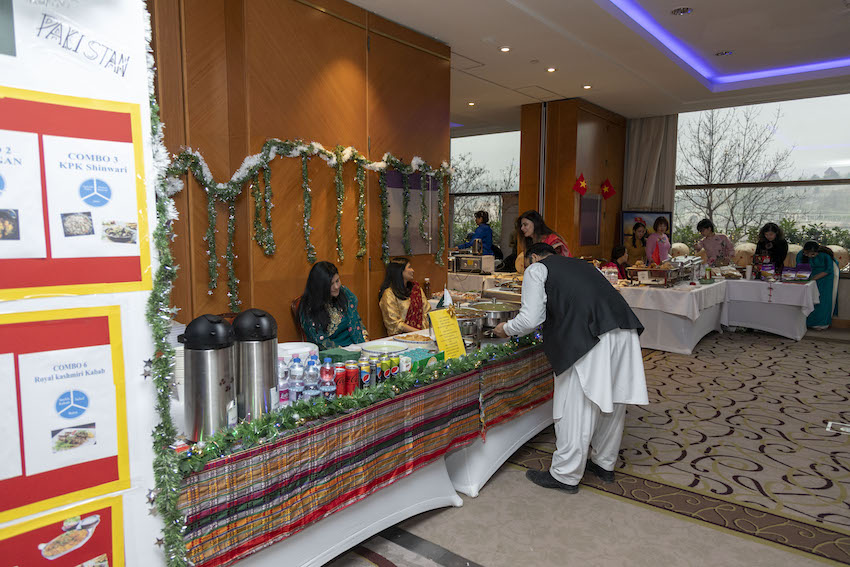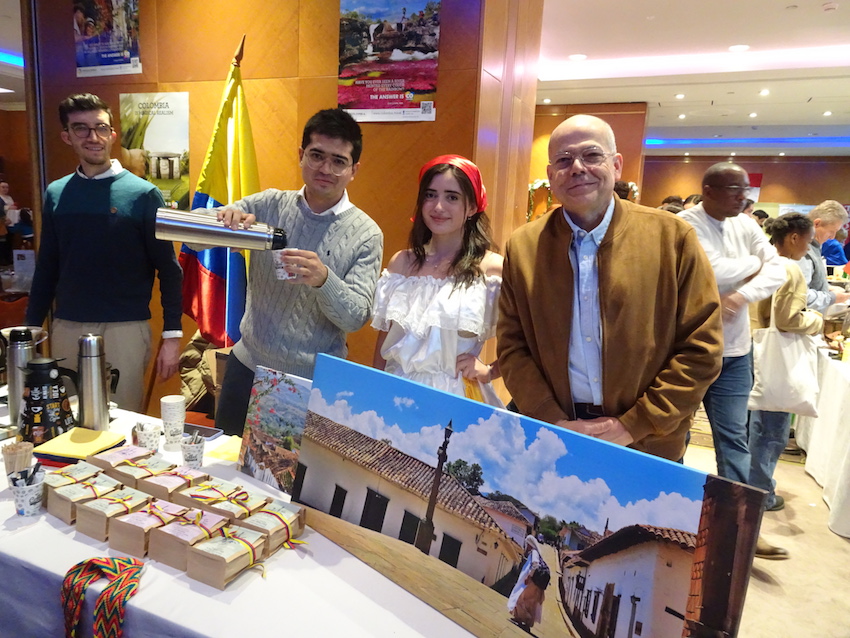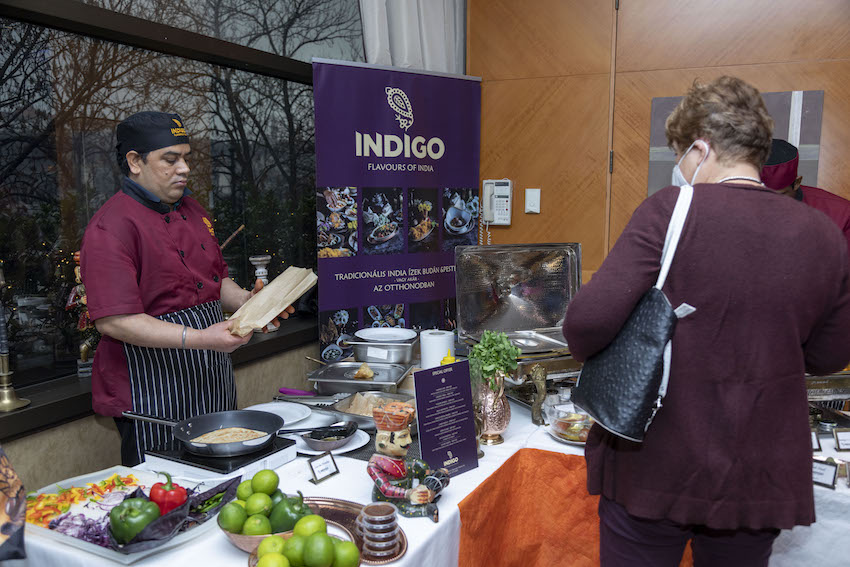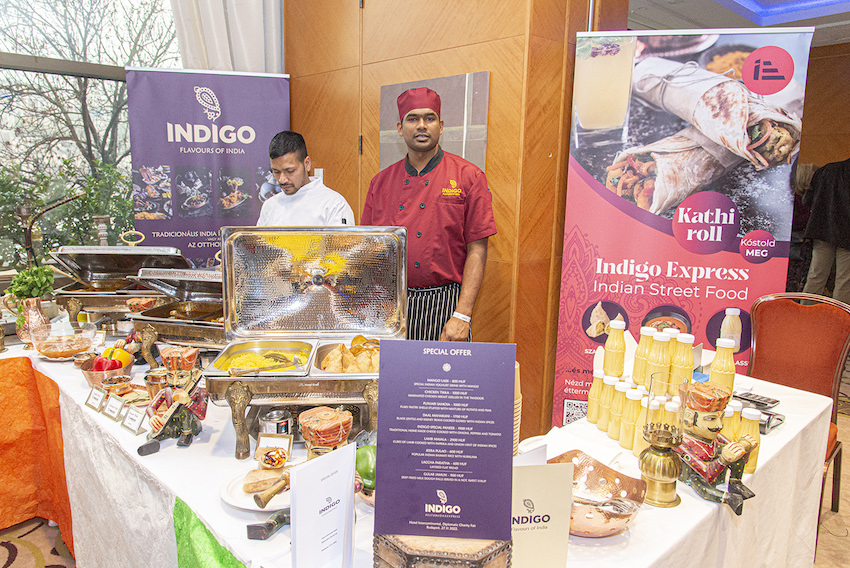 At this juncture, Mrs Szilvia Szijjártó-Nagy came on stage to deliver her message:
"I welcome you to the 2022 Diplomatic Charity Fair, we join the organisers and thank you for strengthening the initiative of The Diplomatic Spouses of Budapest with your personal presence.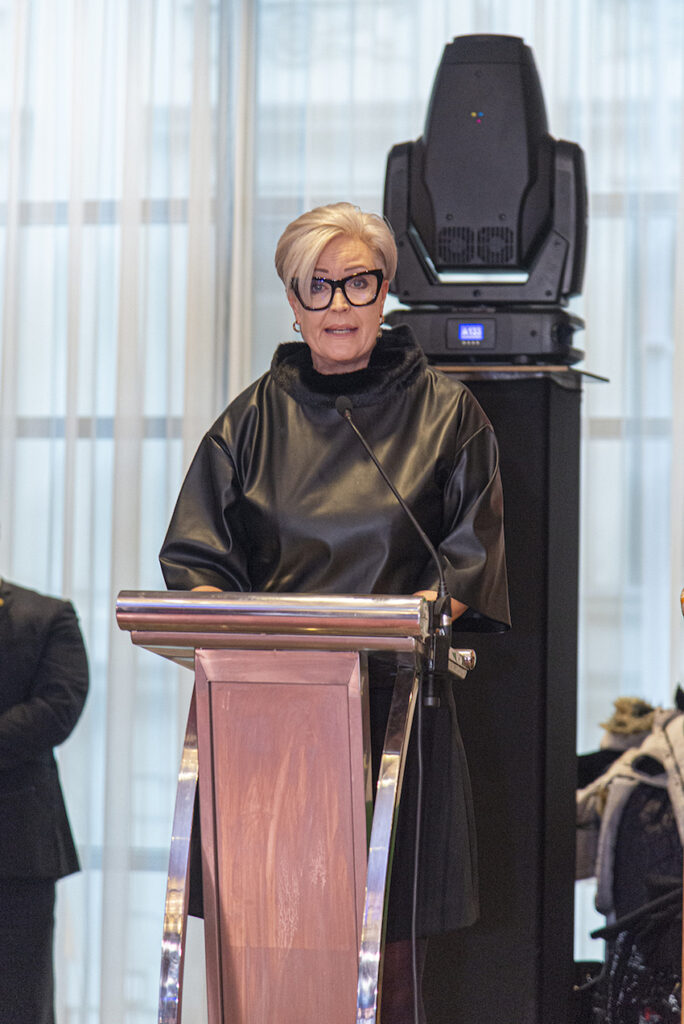 It is with great respect that I greet Lucila Cimafranca, President of the Diplomatic Spouses of Budapest, who has made a great merit that this event took place again today. Thank you for maintaining this tradition, which every year is an excellent opportunity to practice the virtue of charity and at the same time an excellent opportunity to meet.
I think I can say on behalf of all of us that in these times, when we face many challenges, the importance of meetings and dialogues is especially appreciated.
Therefore, I encourage you to seize the opportunity and strive to get one step closer to each other, turn to each other and say a few kind words, because relationships are extremely important, it is important to have a dialogue between us. Let's not close ourselves off and let's not let our relationships get damaged again. A few good words are enough and the conversation begins. Friendships grow from conversations. And this is what we need now, friendships and alliances in which the knowledge and skills of the members add up. Wherever we turn in the world, we can see that help, if any, is needed now. These friendships and alliances can really help effectively, because true, meaningful help requires cooperation. We must strengthen each other, support those in need, and, perhaps most importantly, keep faith in a peaceful future.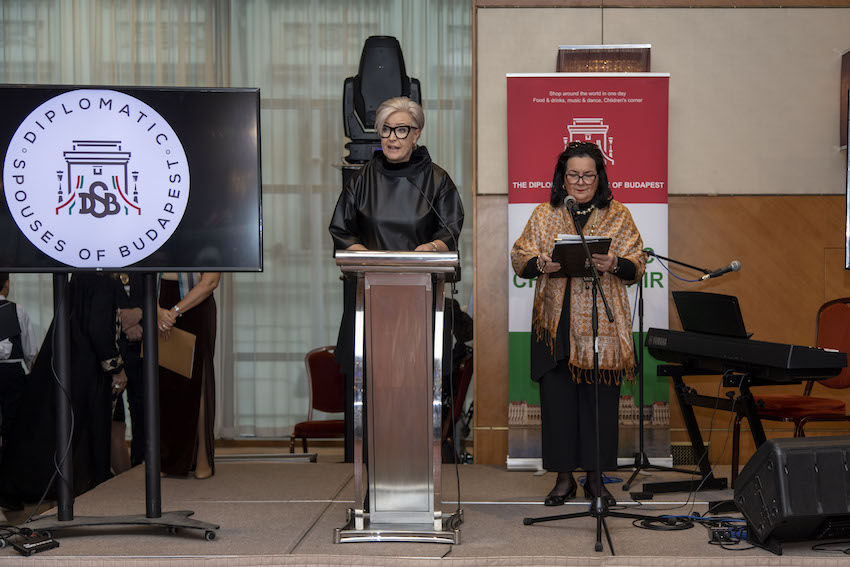 And today's opportunity is excellent for this, because we can very rarely say that in a few minutes / by taking a few steps the world opens up to us and we can get to know countries that are located thousands of kilometres away. Each participant brought a treasure from their country, so I encourage you to be open, curious, and to approach each other with trust.
And if you find something you like and want to take with you as a souvenir, please don't hesitate to buy it. Do this because you can take home the memory of a beautiful day and a nice country, and do this because you can provide real help from the amount raised during the fair.
So please, let's take this opportunity and try to be open and talk to each other today. I wish all our guests a pleasant time. Thank you for your attention."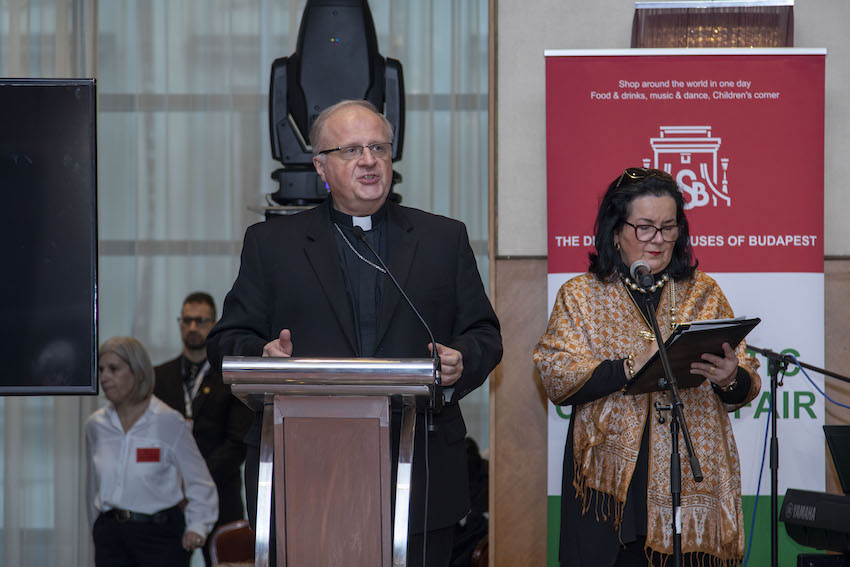 H.E. Michael Wallace Banach, Apostolic Nuncio, in his capacity as Dean of the Diplomatic Corps, officially opened the 11th Diplomatic Charity Fair and conveyed good wishes and happy conclusion to this noble initiative, so that the many contacts between various nations and cultures may give to all participants, guests and visitors joyful experiences.
Visitors could enjoy the warm international atmosphere, the colourful entertainment program of music, dance and singing performances.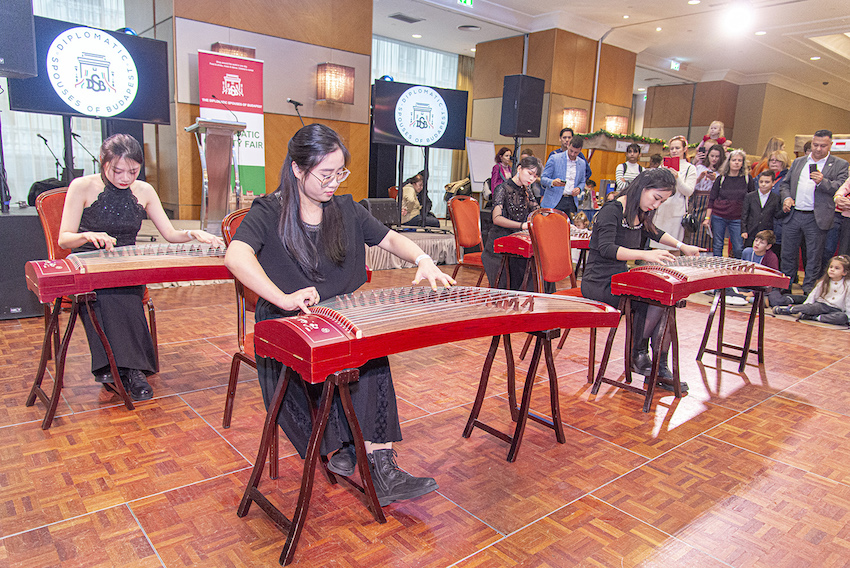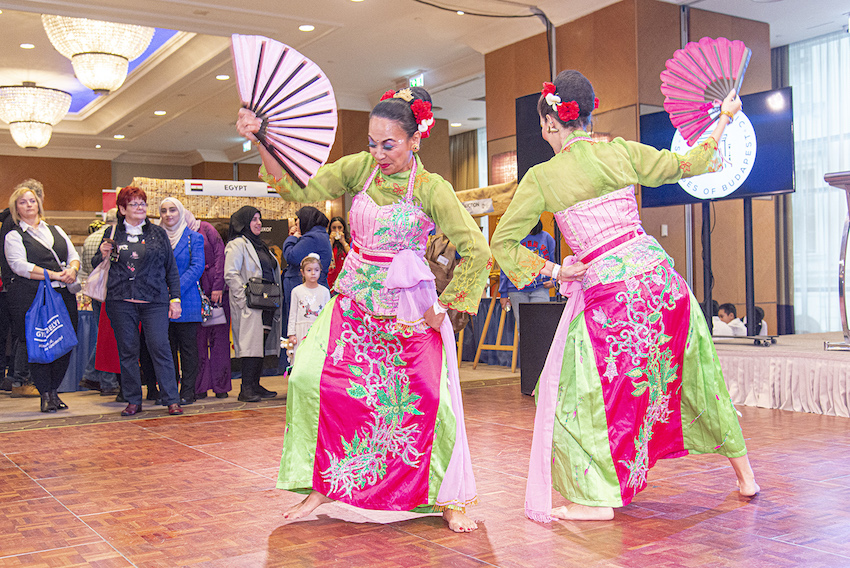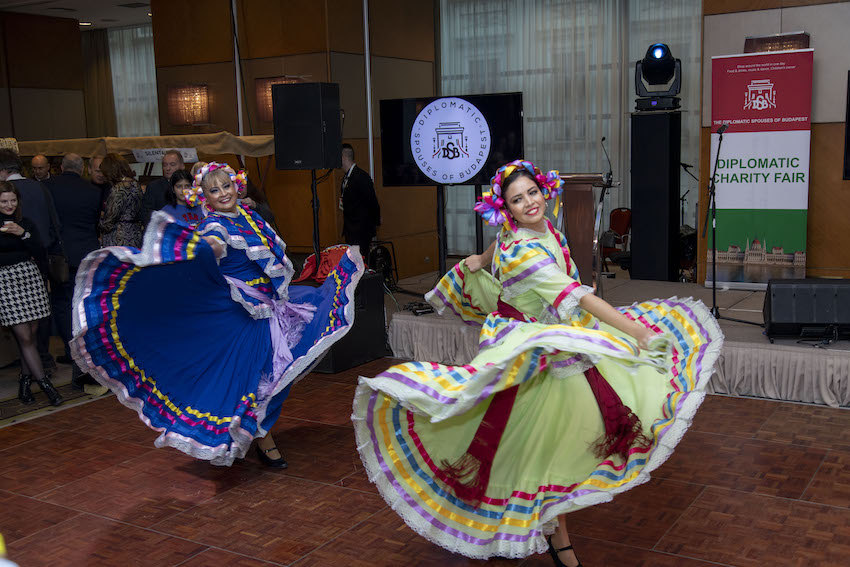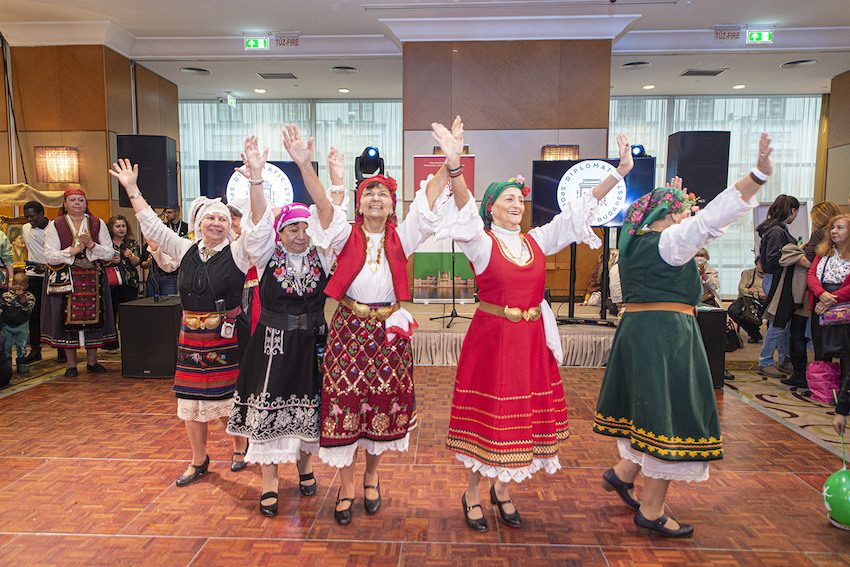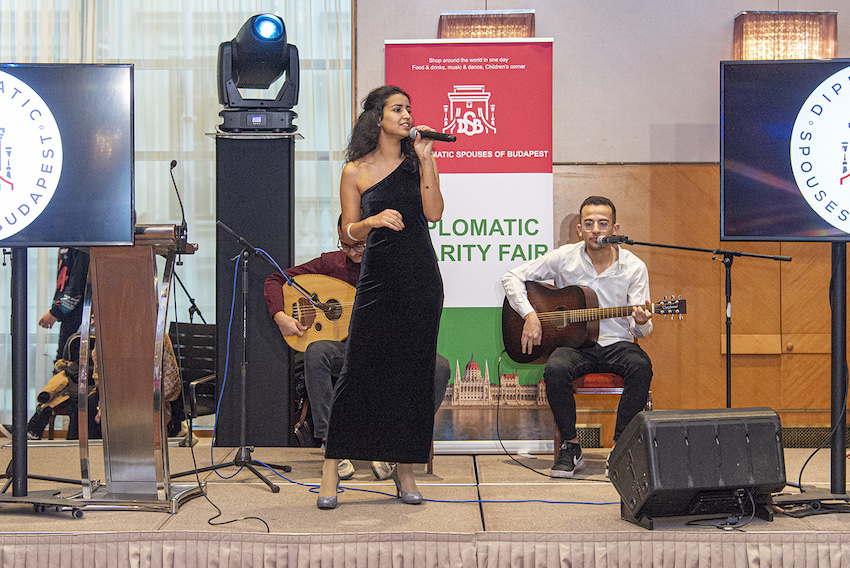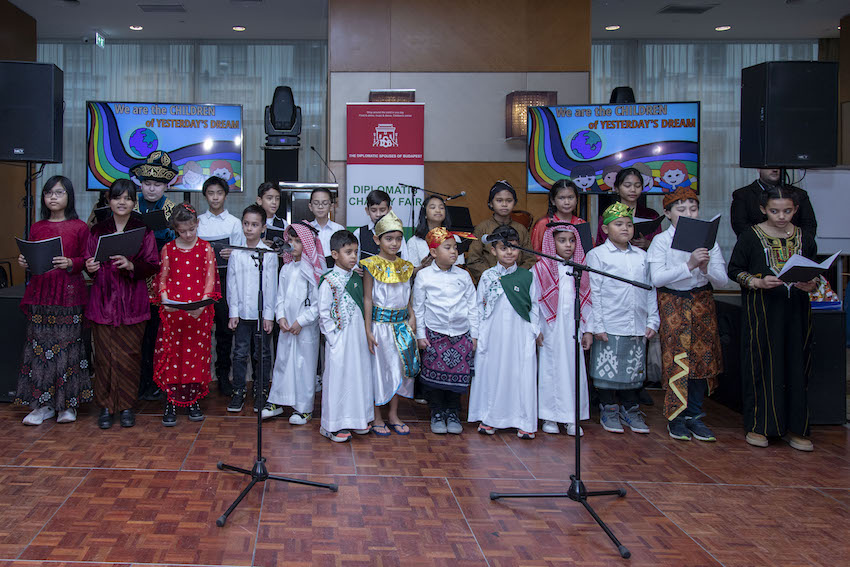 A special corner was dedicated to children.
There were exciting small and big raffle prizes for the lucky winners.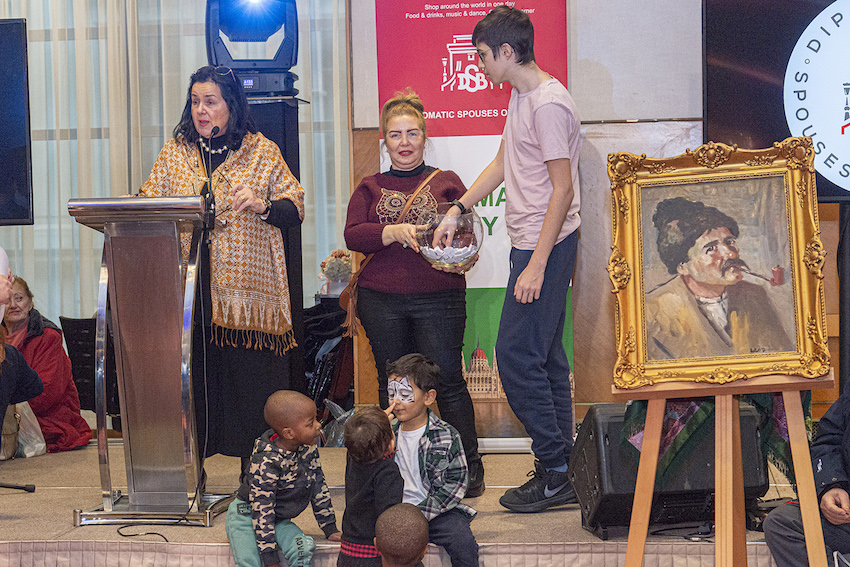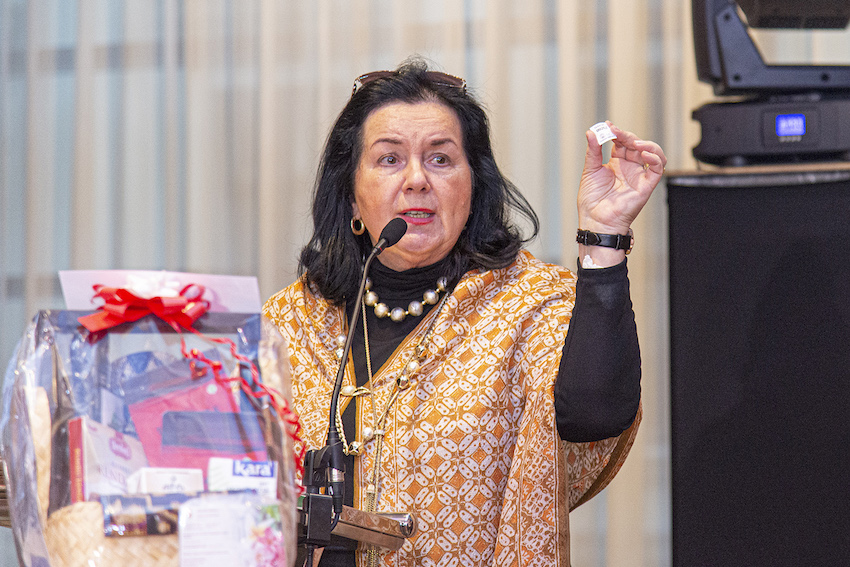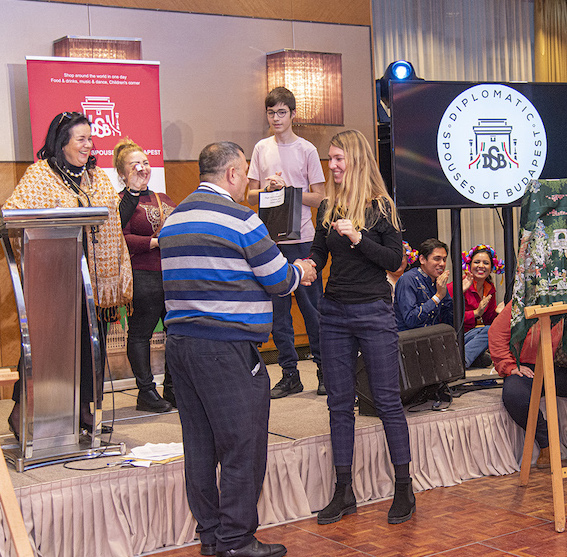 On the initiative and patronage of Madame Szilvia Szíjjártó-Nagy, Hungarian stalls were set up again for Örökség Alkotóműhely (Heritage Creative Workshop) to showcase their unique dresses embroidered with Hungarian motifs, which were highly appreciated by the audience.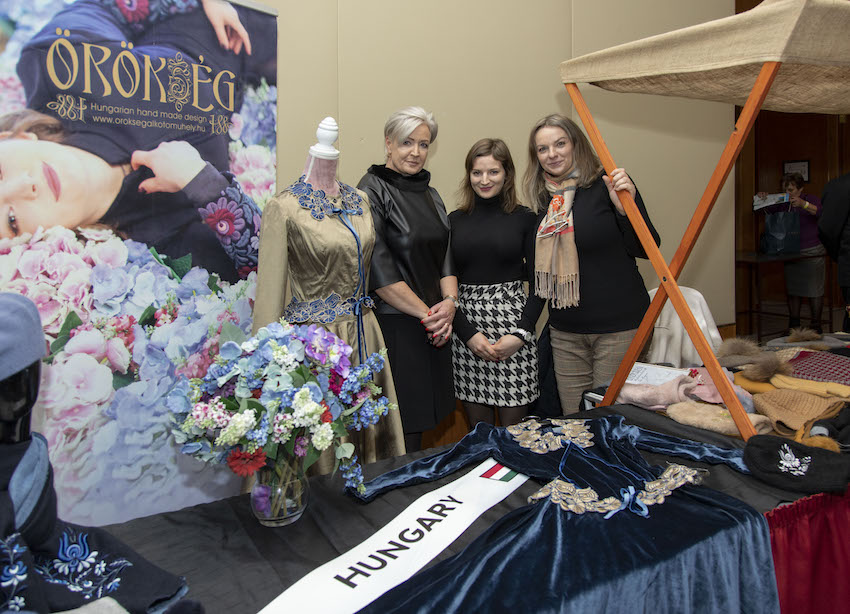 In 2022, after paying the venue rental fee, the total proceeds from all ticket and merchandise sales, HUF 6,000,000 was raised, which will be donated equally, HUF 2 million each to the following Hungarian beneficiaries:
– Tovább Élni Egyesület (Live On Association)
– BIZSU Közösségi Tér (BIZSU Community Space)
– Heim Pál Children's Hospital in Budapest
The Diplomatic Charity Fair 2022 was open to the public from 10.00 to 4.00 pm, and attracted 1000 visitors. The organisers have taken safety into account as much as possible. For all strict security requirements, a professional security staff of 20 people from TARGET Security was on duty and a team of 50 volunteers helped the event on that day.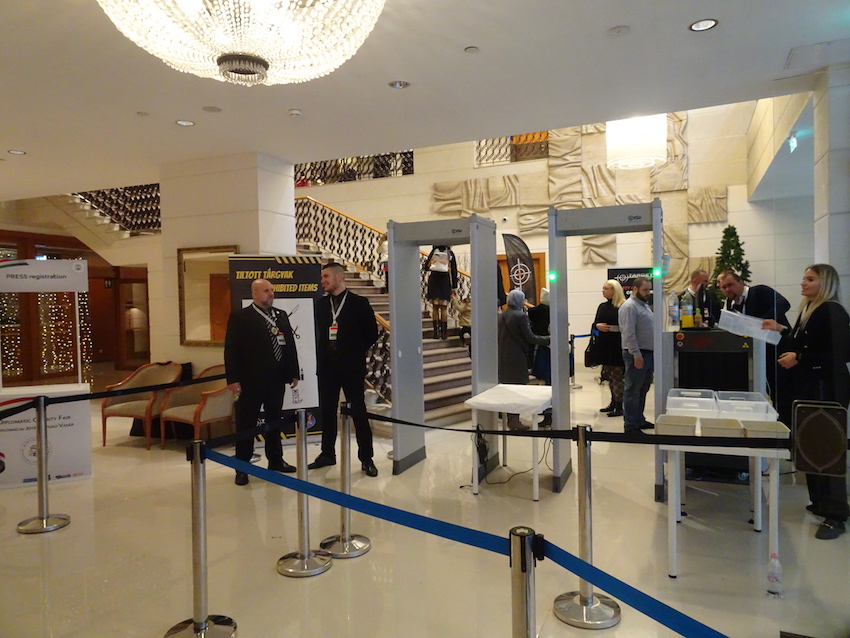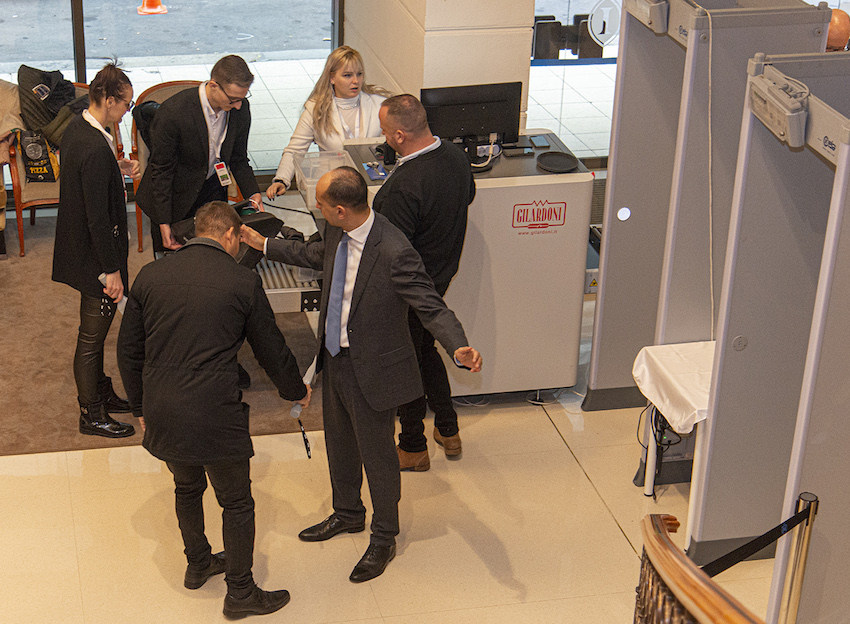 This 11th Diplomatic Charity Fair was one of the most successful fairs since 2011, as a result of the active involvement and generous contributions of the embassies, the purchases of the visitors, the great support of all sponsors and the help of volunteers: a joint effort and a marvellous teamwork.
The President of DSB expressed her gratitude to the Diplomatic Press Agency (DPA), as media sponsor of the 11th Diplomatic Charity Fair, for its readiness to help and promotion of the event, and to Mr. Szilveszter Tánczos for his inestimable contribution during the preparations of the event, and generous support in providing professional security services through IBSSA and TARGET Security, the AMS Ambulance Services, the whole sound and light system for the event hall, photo and video services by his DPA team.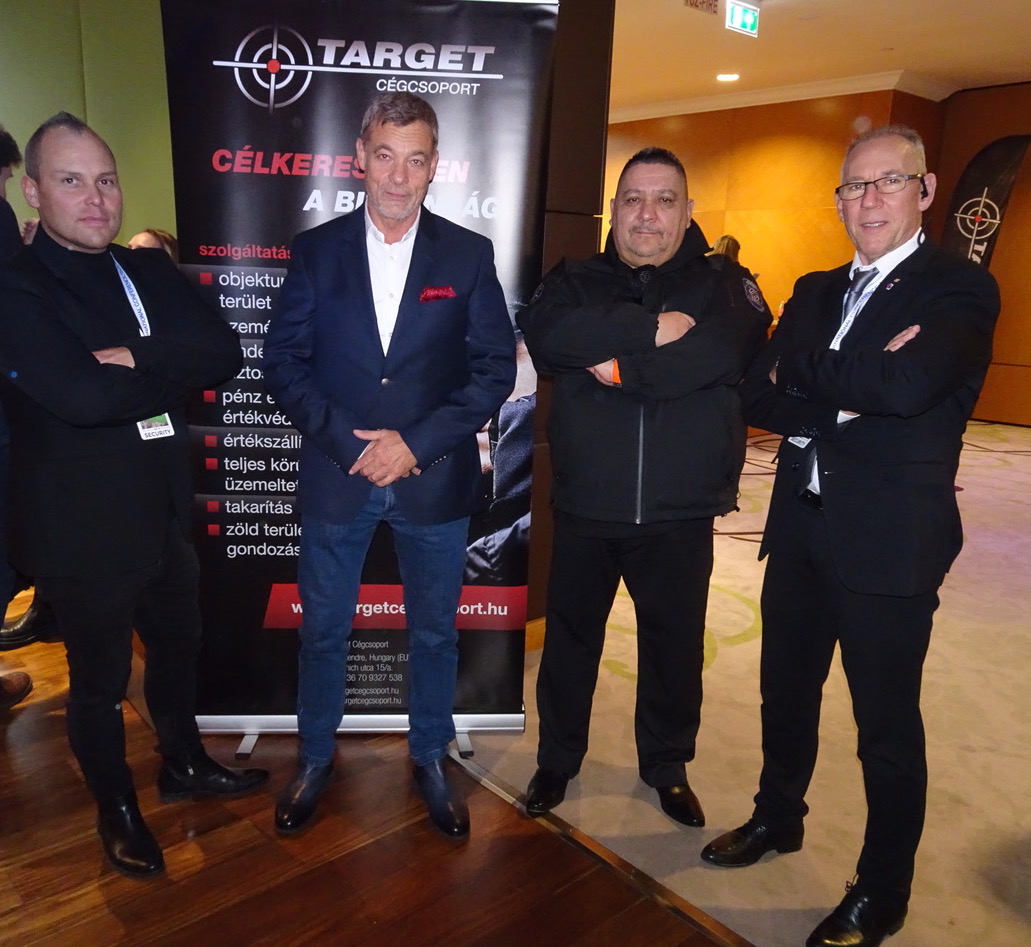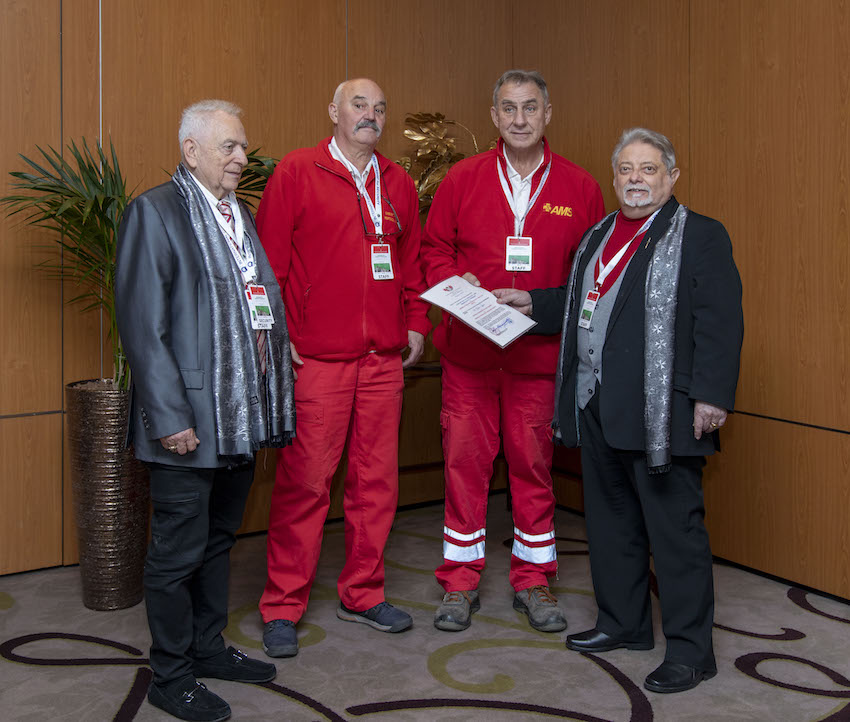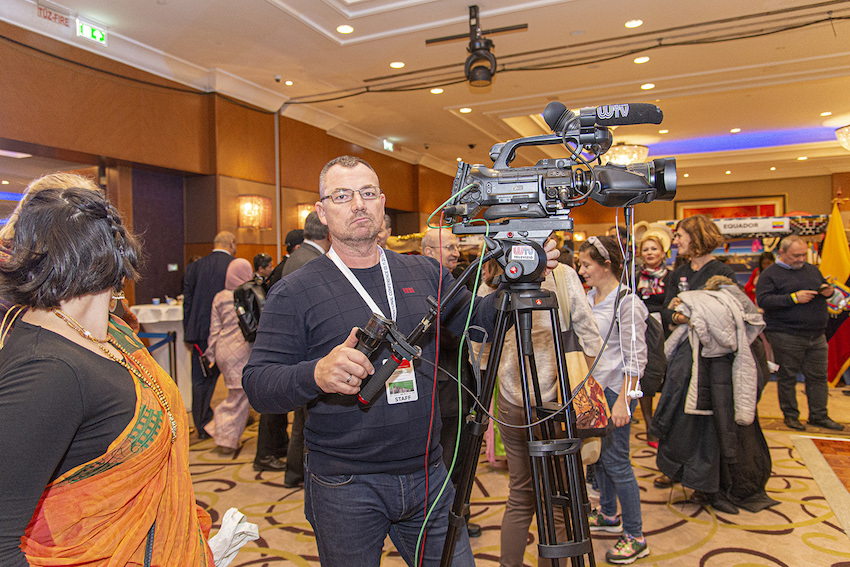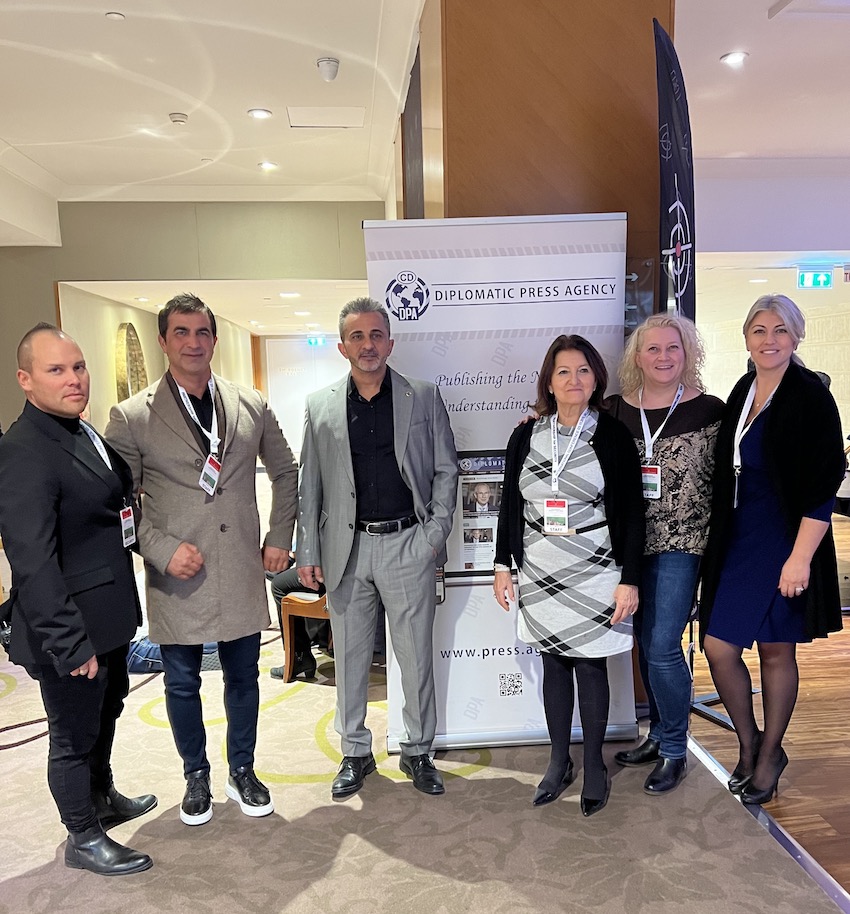 Photos: DPA