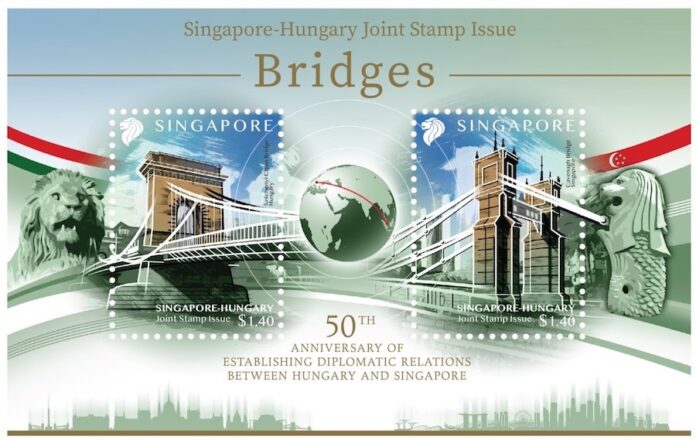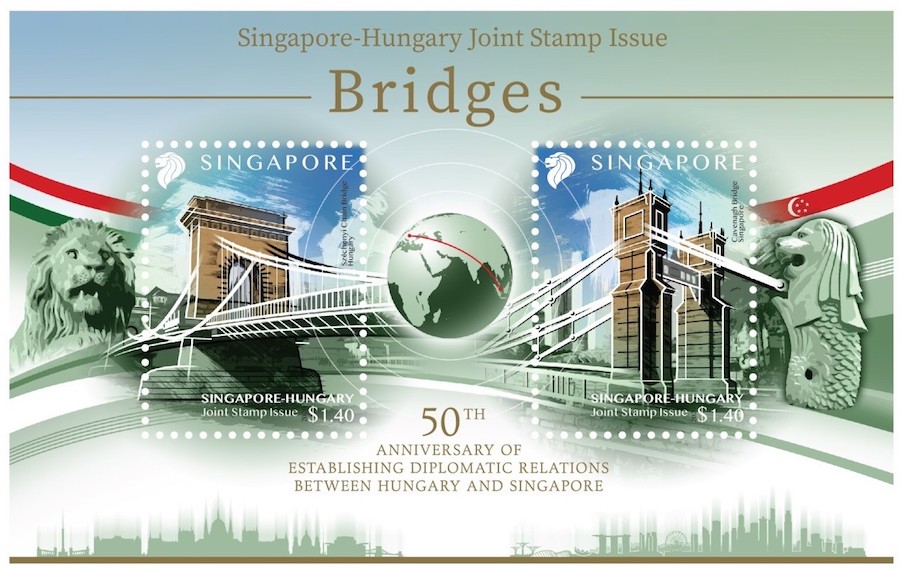 Hungary and Singapore established diplomatic relations in 1970. Over the past 50 years there have been numerous important changes in both countries. Its remarkable achievements in many aspects have made Singapore a leading financial and economic hub in Southeast Asia. Singapore is Hungary's largest trading and investment partner in ASEAN with a powerful presence in Hungary. The two countries have built strong and cordial relations dominated by economic and scientific cooperation. There are four key areas where bilateral partnership can bring mutual benefits: agriculture, food, defence, automotive and space industries. In February 2020, Hungary participated with a national pavilion at the Global Space and Technology Convention in Singapore, where a MoU was signed with the Singapore Space Technology Association.
Bilateral relations are supported by frequent high-level exchanges and visits of business and government delegations.
In terms of education, over the years, many Singaporean students have benefited from the Hungarian government's scholarships to study at Hungarian universities. In September 2020, H.E. Dr. István Szerdahelyi, Ambassador of Hungary to Singapore and Mr. Lai Chung Han, Permanent Secretary of the Ministry of Education of the Republic of Singapore signed a MoU on the Stipendium Hungaricum Program for 2020-23. Hungary provides 30 full-fledged scholarships for Singaporean students annually.
Concerning culture, the Hungarian classical music heritage is represented by the Kodály Academy of Music Singapore, the founder of which studied at the Liszt Academy of Music in Budapest. The 41st edition of Asia Kodály Symposium Singapore was first-ever virtual in August 2020.
There is also huge potential for collaboration in sports field.
On the occasion of 50 years of diplomatic ties, the Hungarian Post and SingPost have jointly issued a commemorative stamp in 50,000 numbered copies. The graphic design by a Hungarian artist features two iconic bridges: the Széchenyi Chain Bridge in Budapest and the Cavenagh Bridge in Singapore, symbolising the stable and friendly relationship between Hungary and Singapore under the motto "building bridges".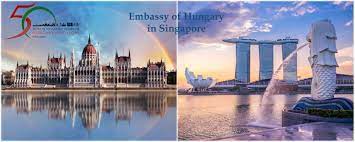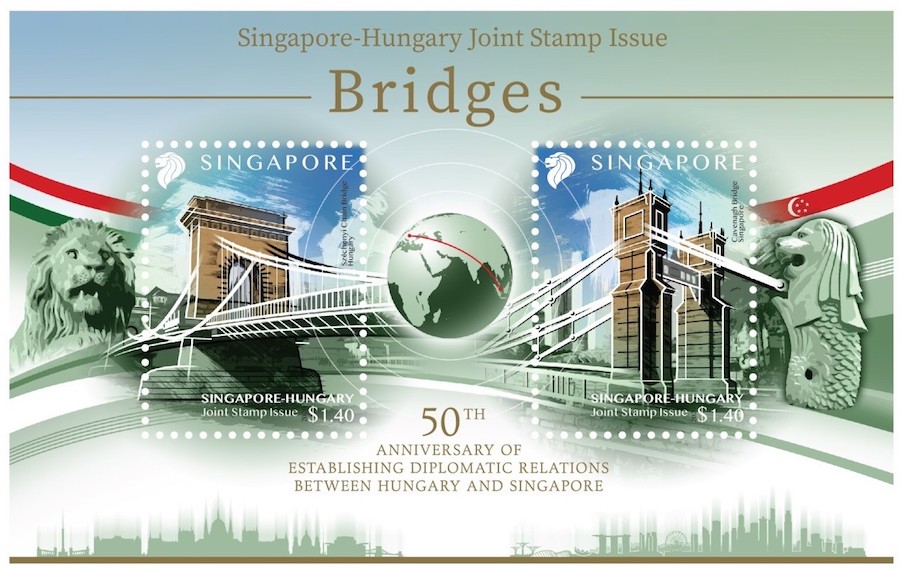 Anna Popper
Source: Diplomatic Magazine