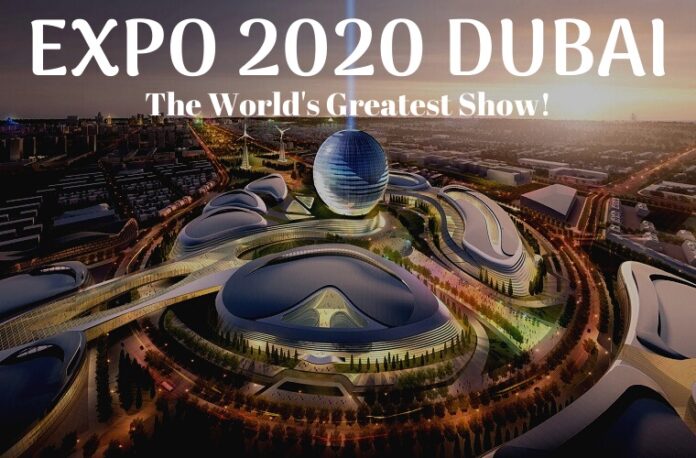 Focusing on the future, the global mega-event reached new milestones on the global stage.
The United Arab Emirates, one of the most vibrant and prosperous countries in the world, is at the cutting edge of applied innovation and Expo 2020 Dubai has helped drive this forward. The UAE hosted the first World Expo ever held in the Middle East, Africa and South Asia (MEASA) region: Expo 2020 Dubai. Postponed due to the COVID-19 pandemic, it took place from 1st October 2021 to 31st March 2022. Expo 2020 also served as a catalyst for the restart of international travel after global lockdowns and restrictions were lifted.
With its theme 'Connecting Minds, Creating the Future', Expo 2020 Dubai offered a unique platform for the world to came together to exchange perspectives and inspire actions to deliver efficient solutions to the greatest world challenges, to share lessons and ideas for a better future.
The six-month celebration of human brilliance, creativity and achievement, science, technology and innovation, welcomed with true hospitality and cordiality all international participants, including 192 countries that showcased their best to offer, 14 multilateral organisations and 22 Partners.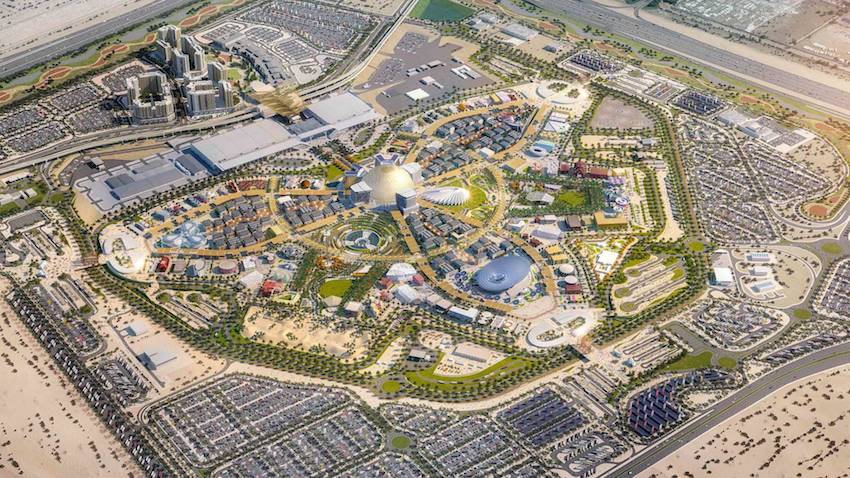 The story of the Expo 2020 Dubai logo, as revealed by H.H. Sheikh Mohammed bin Rashid Al Maktoum, Vice President and Prime Minister of the UAE and Ruler of Dubai: it was inspired by a ring, as one of the most recent discoveries of 10,000 artefacts found in a 4,000-year-old archaeological site in the desert. This land connected ancient civilisations and remains a hub that connects the world.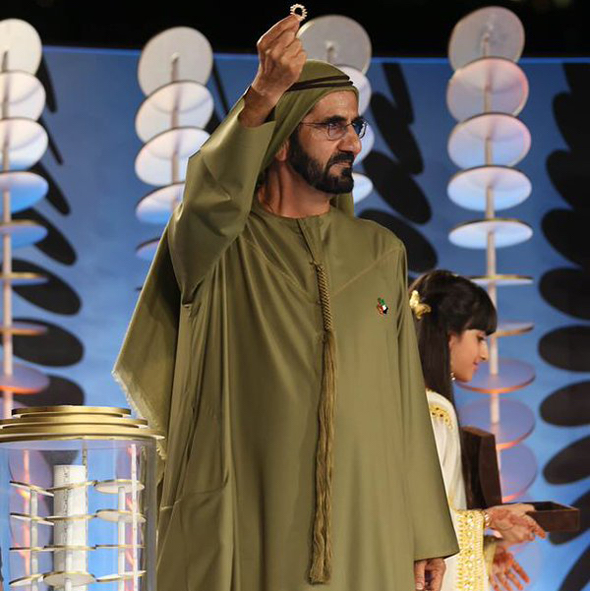 Never in the 170-year history of World Expos have so many nations and so many cultures gathered together. During its 182 days, Expo 2020 Dubai recorded 24,102,967 visits.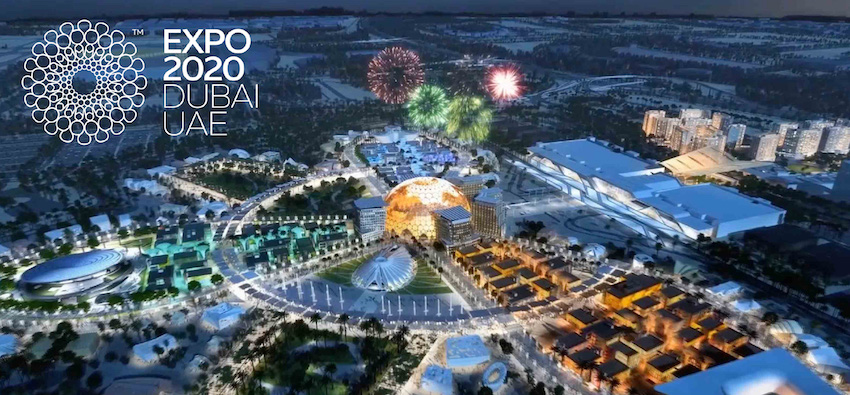 Sheikh Ahmed bin Saeed Al Maktoum, President, Dubai Civil Aviation Authority; Chairman and Chief Executive, Emirates Airline and Group; and Chairman of the Expo 2020 Dubai Higher Committee, said: "After an incredible six months, we are immensely proud to have staged a World Expo that connected minds, created the future and inspired the world. Expo 2020 Dubai is a triumph that will go down in history as a beacon of unity and hope – a tremendous honour for the UAE as we celebrated our 50th year and a defining moment in the history of our nation. My sincere and heartfelt congratulations to our leadership for their vision and guidance in staging an exceptional World Expo that befits our ambitious nation."
Mrs. Reem Al Hashimy, Minister of State for International Cooperation and Director-General of Expo 2020 Dubai, said: "From the beginning of this incredible Expo journey, our country's leadership promised an Expo that would amaze the world. Despite the inconceivable challenges, including the pandemic, a new variant, and conflicts in different parts of the world, we have delivered on this promise with purpose and passion. We have presented world-class entertainment, we have shared our cultures and ideas, and we have sought solutions to some of our greatest global challenges. And this is just the beginning of the new world we have started making together."
During the six-month expo, more than 35,000 events were held from music, dance and children's entertainment to business conferences, daily parades, sports activations and creative workshops. Participants celebrated a total of 192 National Days and Honour Days, in a very emotional mood and with great pride.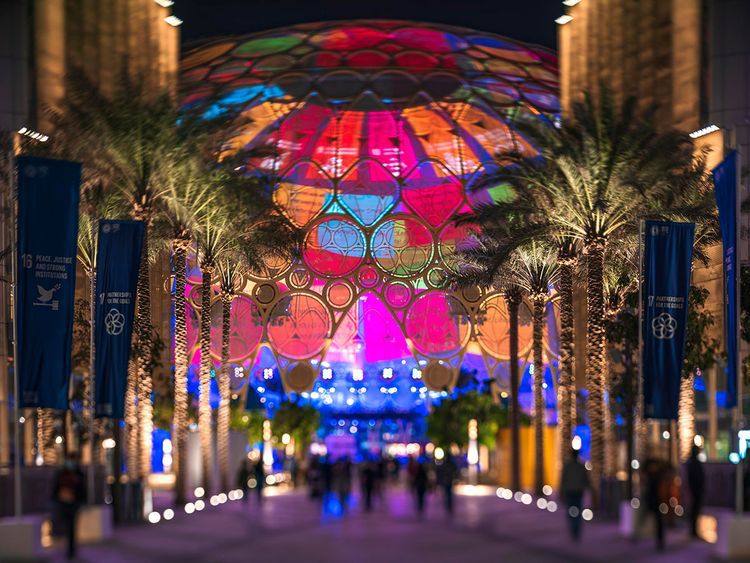 After such a gigantic and unique event an essential question arises: What happens to flagship national structures of Expo 2020 Dubai site?
Following its closing, Expo 2020 Dubai will temporarily close its site for six to nine months to transform into a smart city called District 2020. As part of the Expo's physical legacy, District 2020 will work towards furthering the exposition's vision to connect minds and create the future by building an advanced urban community where residents can live and work in harmony.
The world fair, the first of this scale (438-hectare site) and calibre in the Middle East, Africa and South Asia (MEASA) region, aspires to be the most sustainable in the history of world expo. Expo 2020 is set to leave an indelible mark by reusing 80%, i.e. more than 260,000 square metres of its key attractions that are Leadership in Energy and Environmental Design-certified.
The Expo's physical legacy includes flagship pavilions and the world's largest 360-degree projection dome, all of which will regale visitors for six months starting in October 2022.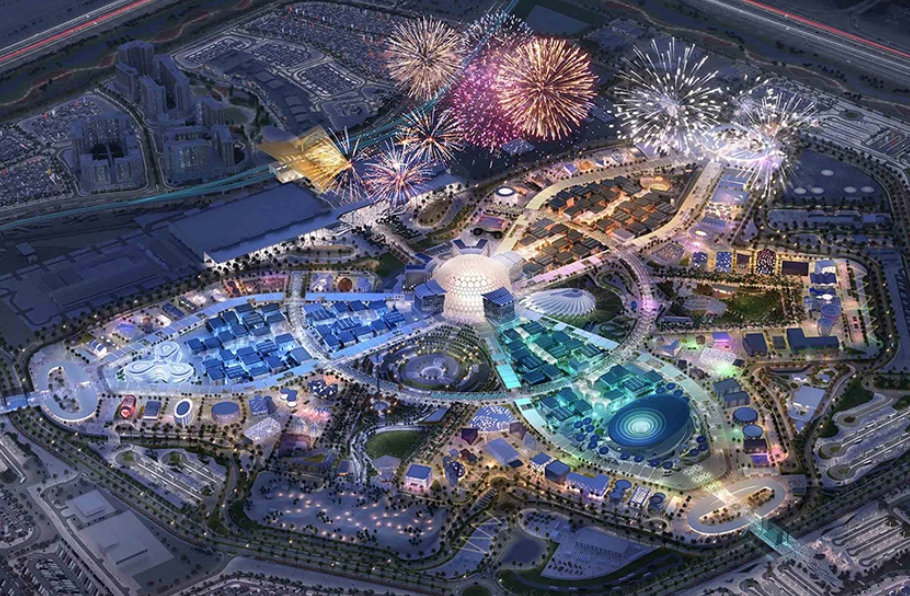 The following structures will become part of a new part of Dubai to be created, the District 2020, a sustainable, human-centric smart city, a model global community for the future, to fulfil Expo's founding vision to be an ecosystem to connect, create and innovate.
Al Wasl Plaza, the linking hub and jewel of the Expo site, is set to become Dubai's next iconic landmark. The plaza is shaded by a 130-metre-wide, 67.5-metre-tall dome that doubles as the world's largest 360-degree projection surface. Post-event, the plaza will continue to serve as a community space for major events, while connecting hotels and offices.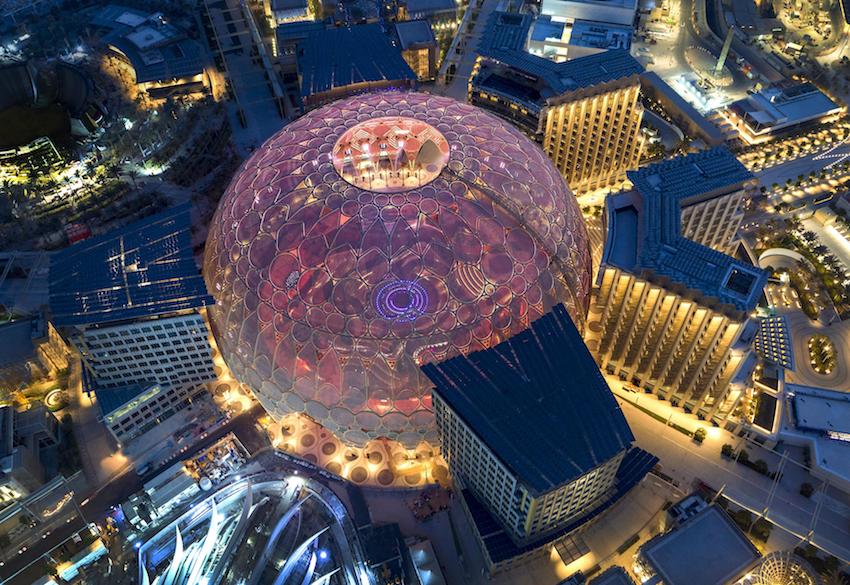 Terra – The Sustainability Pavilion, one of the three Thematic Pavilions, will transition into Terra – Children and Science Centre. The learning facility, by Grimshaw Architects, is slated to become a key educational attraction for kids.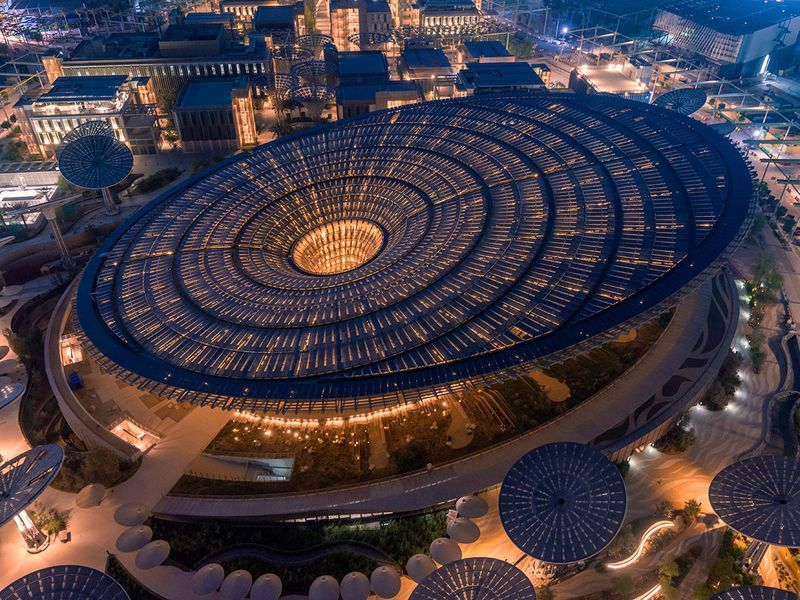 Alif – The Mobility Pavilion is being transformed into a commercial building. The structure was conceptualised by Foster + Partners and features the world's largest passenger lift.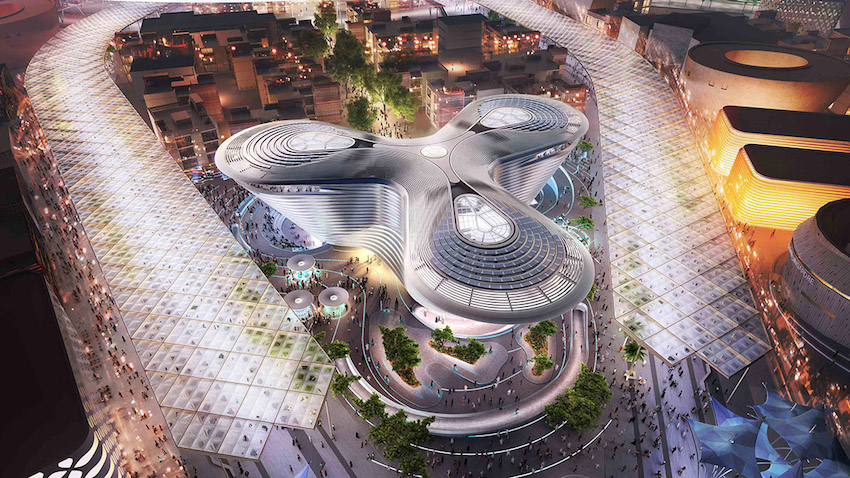 The UAE Pavilion, a falcon-shaped structure designed by Santiago Calatrava, becomes a cultural hub. The 15,000-square-kilometre centre will continue to play a key role in disseminating Emirati culture and history after Expo 2020.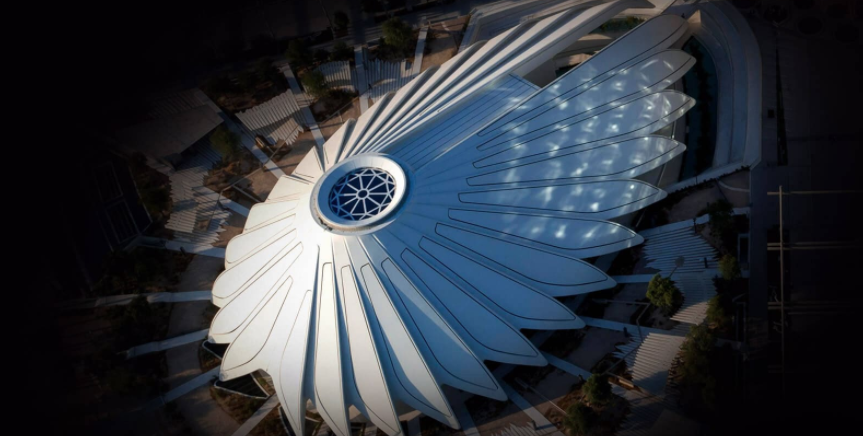 Expo 2020's global trade partner DP World's Flow Pavilion will continue as a permanent facility dedicated to innovation and education in trade logistics. The centre was designed by Jordanian firm Yaghmour Architects.
The Expo's three Thematic District wings – Opportunity, Sustainability and Mobility – will transition into commercial and residential areas.
Enoc's Service Station of the Future, which is the world's first LEED Platinum-certified service station, will continue to serve the District 2020 public follow-up event. The architecture is by Aedas.
District 2020 will officially open its gates to potential tenants and firms from October 2022. At full capacity, the smart city can house 145,000 residents. Partnership deals with global companies such as Siemens, Terminus Technologies and DP World have been sealed in advance to bolster the new ecosystem.
Expo 2020 has come to an end, but its key takeaways will continue to shape the future.
Source: http://expo2020dubai.com
by Ferdinand Sterzinger
Correspondent for UAE and GCC Countries