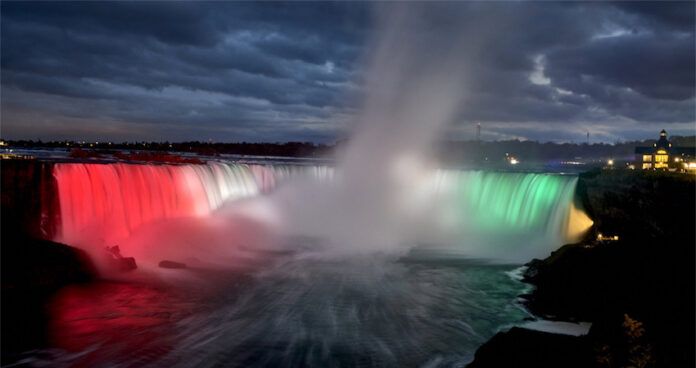 Edited by Anna Popper
Niagara Falls in Hungarian National Colours to pay tribute to the 1956 Revolution, the Niagara Falls was again lit up in the Hungarian national colours on 23 October 2022. For the third time, the Canadian and US sides of the falls were coloured in red, white and green to honour the memory of freedom fighters and heroes.
In November 1956, the whole world focused on the Hungarian nation's struggle for freedom against Soviet aggression. Their attention and unconditional solidarity, with which the Canadians, including the Ontarians, stood by Hungary and the Hungarian freedom fighters who were forced to leave their homeland, was almost unprecedented. Celebrations were held to remember the Hungarians who lived in the area of Ontario and to thank Canada and the Canadian people for offering a new home to 37,500 Hungarians, who had to leave Hungary in 1956.
"Homeland is not restricted to a country's borders, as homeland is the sum of communities and friends." – said Mr Péter Szilágyi, Deputy State Secretary for International Politics at the Prime Minister's Cabinet, in his speech at the celebrations in Toronto, focusing on the national unity of Hungarians.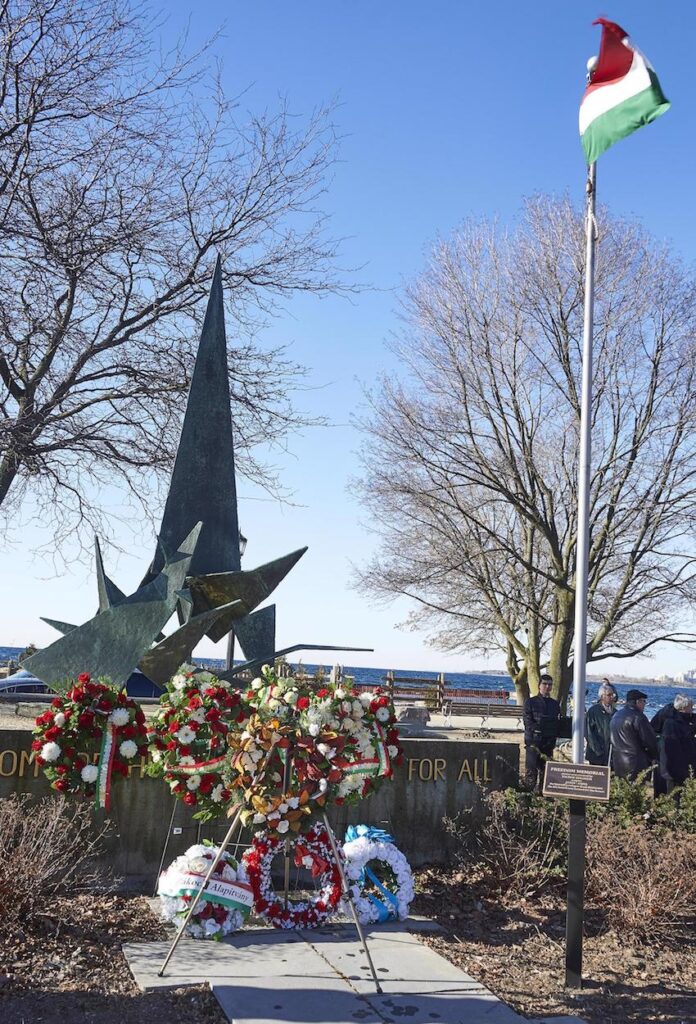 A photo exhibition dedicated to the freedom fight of Hungarians entitled 'Freedom in Black and White' also opened at the Metropolitan University of Toronto. The celebrations were held at the Freedom for Hungary Memorial in Budapest Park, located on the shore of Lake Ontario in Toronto. The monument was designed by the sculpture Victor Tolgesy (a refugee from Hungary) and erected in 1966 for the 10th anniversary of the Hungarian Revolution of 1956. In 2008, Andrew and Eva Heinemann gifted two totem poles to the community, in memory of the fallen heroes of the Hungarian uprising, which were erected on two sides of the monument by the Canadian Rakoczi Foundation.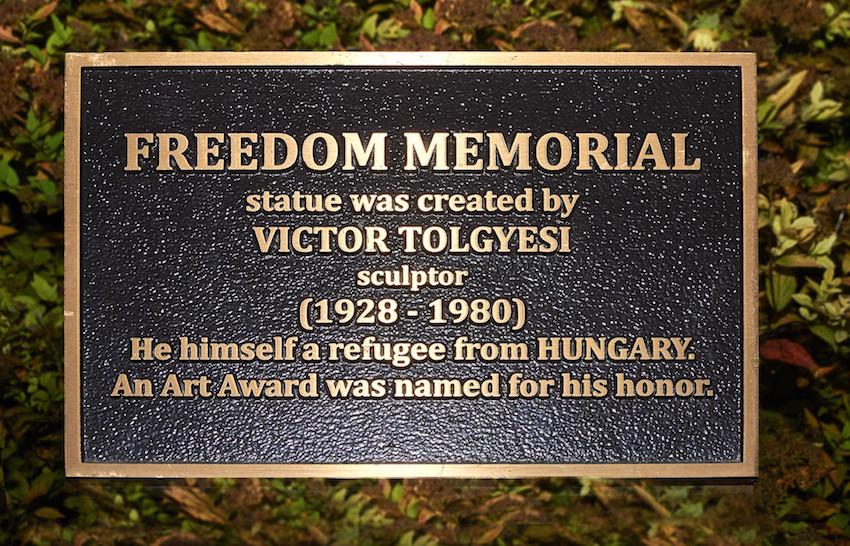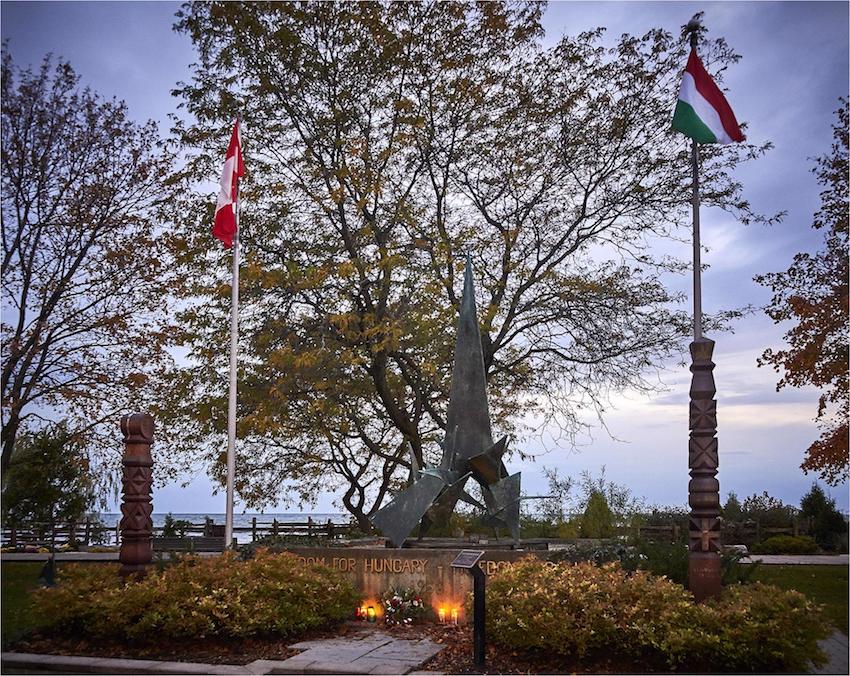 Source: MTI (Hungarian News Agency), Hungarian National Museum (MNM)
Niagara Photo by MTI / Kralovanszky Balázs