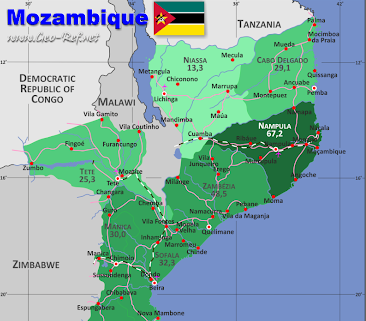 The information FEMERAID International – the health service institution of the Sovereign Order of Saint John of Jerusalem, Knights of Malta, Federation of the Autonomous Priories (KMFAP) – has received so far from various sources since 27th March 2021:
The situation is dramatic now and we have no idea how many people were killed and missing during the attack. Many bodies are still lying on the streets of Palma and 2/3 of the town have been burned by the terrorists.
Our FEMERAID unit, Medilink International, a paramedic based in Pemba has taken part of the assistance provided there for the evacuation of 1300 people (including many expatriates) from Palma to Pemba by boat to support the efforts of the Red Cross. Our colleague is still in Pemba assisting all those who arrive there and are evacuated from Palma by different means.
We fear that the terrorists have split into 3 groups and are attacking different locations of TOTAL, but so far, we have no news that they have succeeded entering the camps.
It is said that one of the terrorist groups might be on their way to the main gas plant of TOTAL to attack, but this information is not yet confirmed.
Mozambican military and security agents of international private security companies are heading to Palma (the town is still in the hands of the terrorists) and to the gas plants.
Apache or similar helicopters have been seen flying at low altitude towards the occupied area.
In Maputo, the foreign ambassadors met (too late) to discuss the situation.
A second boat with injured arrived to Pemba. There are 3 boats with people who escaped from Palma attack that are still at the sea and nobody knows where they are…
Prof. José Cosmelli