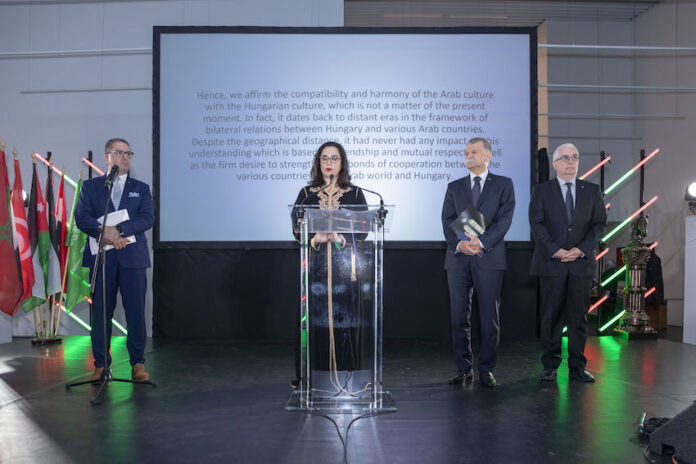 "Culture has an essential role in establishing the principles of love and harmony between individuals and people, despite their differences"
Edited by Anna Popper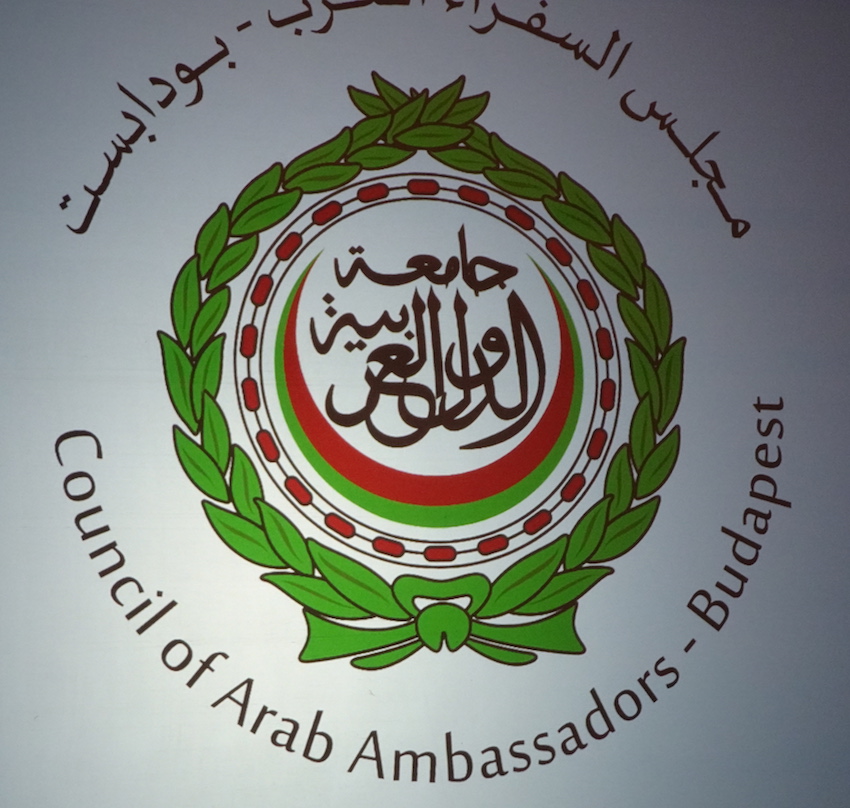 On 15 October 2022, the embassies of 15 Arab countries organised the Arab Cultural Day, showcasing their cultural richness and diversity through exhibitions, art, dance and music performances at the extraordinary new home of the Museum of Ethnography in Budapest. Guest of Honour of the event, Mr László Kövér, Speaker of the Hungarian National Assembly was warmly welcomed by the Arab ambassadors representing their respective countries in Hungary.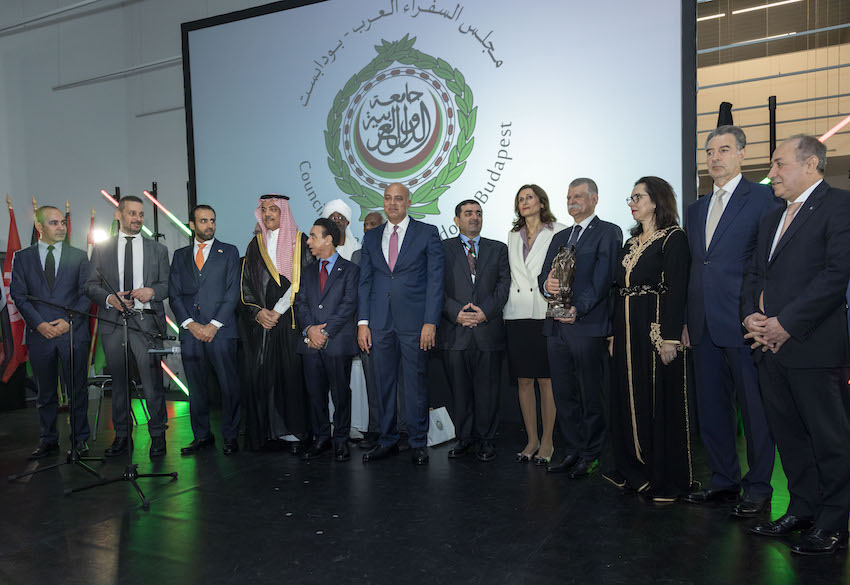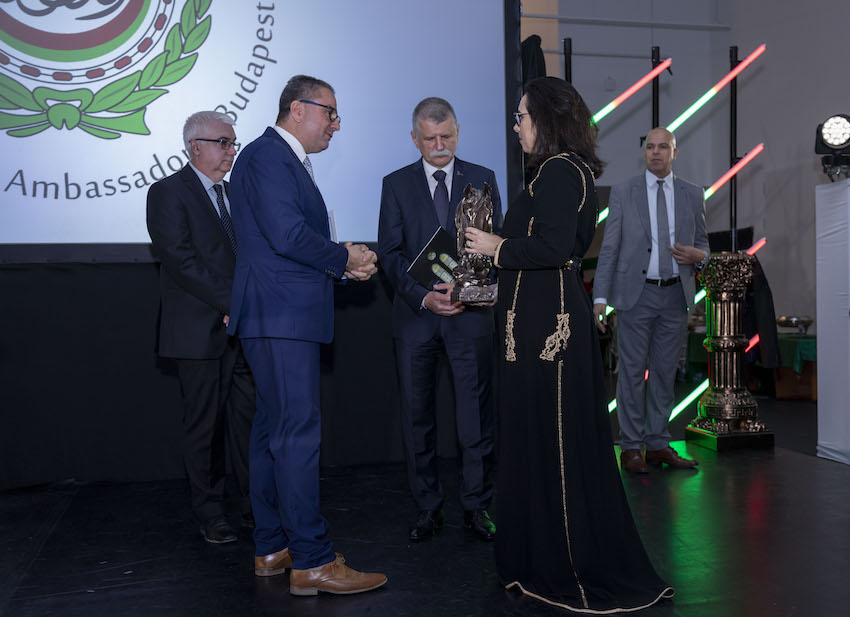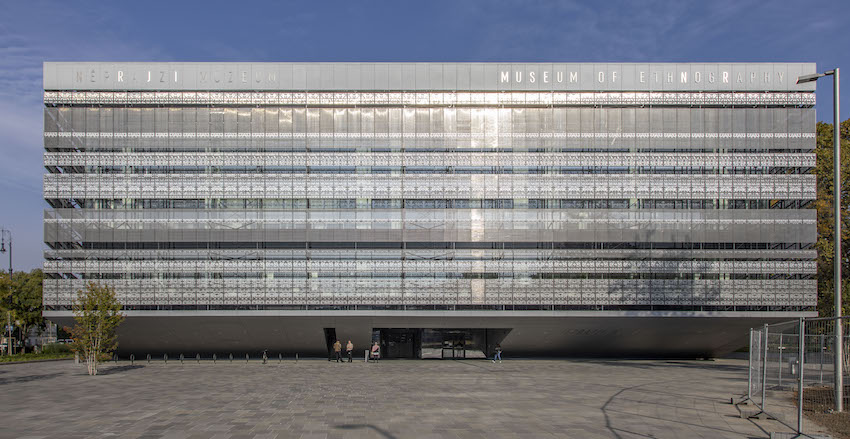 H.E. Karima Kabbaj, Ambassador of the Kingdom of Morocco to Hungary, Dean of the Council of Arab Ambassadors delivered her opening speech, highlighting the key role of culture and cultural diplomacy in cooperation between nations and in their long-term friendly relations:
"It is with great pleasure that we meet on this remarkable day and in this wonderful place to celebrate Arab Cultural Day, after we experienced a difficult period due to the outbreak of the coronavirus, this pandemic, which has had tremendous consequences and pressures in different aspects of our life, whether social, economic or cultural.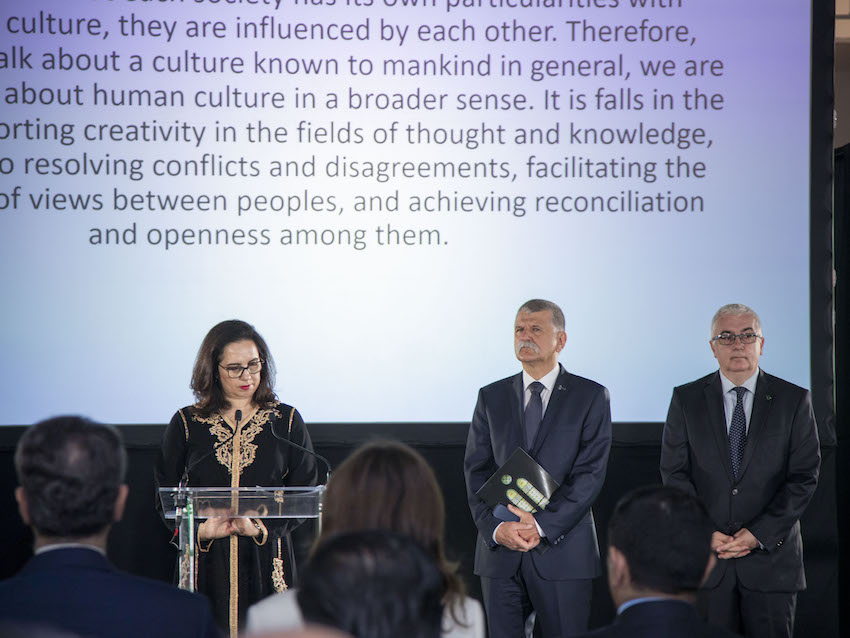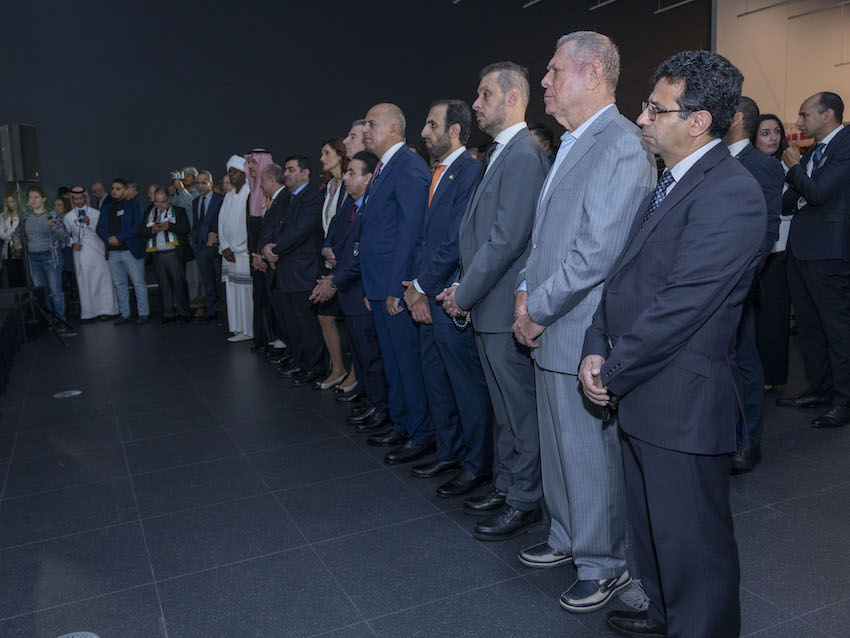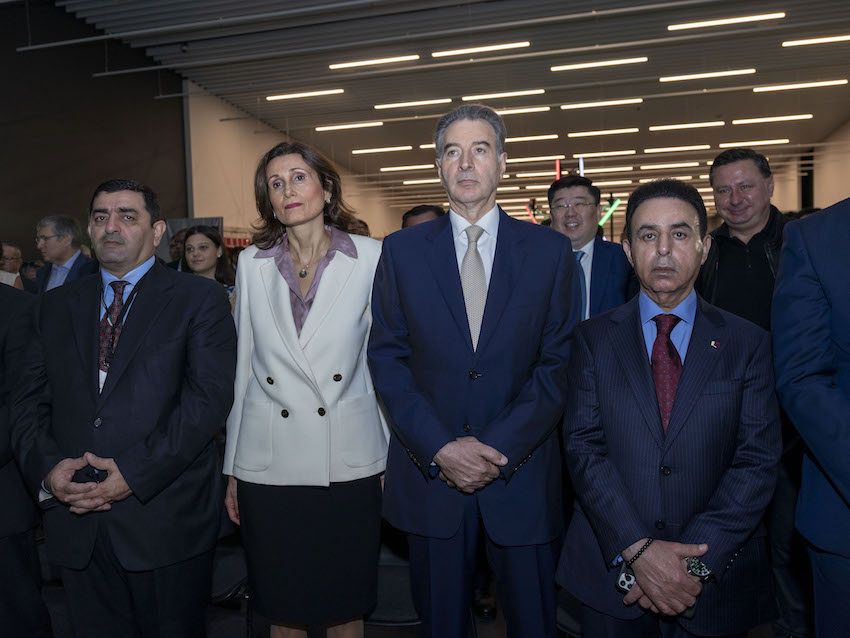 Mr. László Kövér, I would like to express to Your Excellency, on my behalf and of the members of the Council of Arab Ambassadors in Hungary, the highest and finest words of gratitude and appreciation for what you have done and what you are doing to introduce the Arab culture in your welcoming country, and for your attention to building bridges of convergences and understanding between our various cultures, in order to consolidate fraternal relations between the Arab peoples and the friendly Hungarian people. Your Excellency spares no effort to provide all the necessary conditions to ensure the success of this noble purpose, based on friendship and mutual respect. The best illustration in this regard is your commitment to attending, for the fourth consecutive time, as our Guest of Honour at the celebration of the Arab Cultural Day in Budapest. This wonderful city that allows its visitors to realize how deep the Hungarian culture is, since the first sight, through its landscape, theatres, museums, gardens and antique, sophisticated and diverse architecture."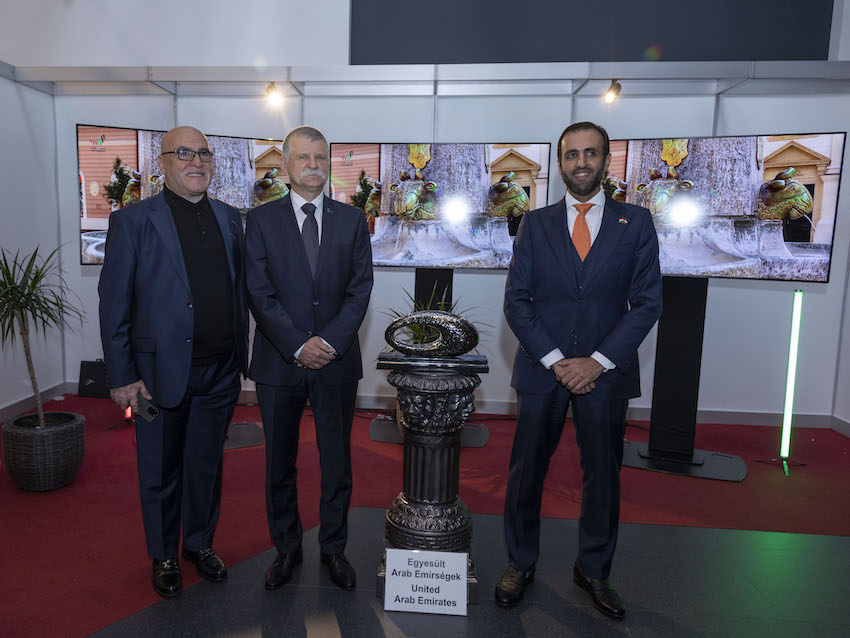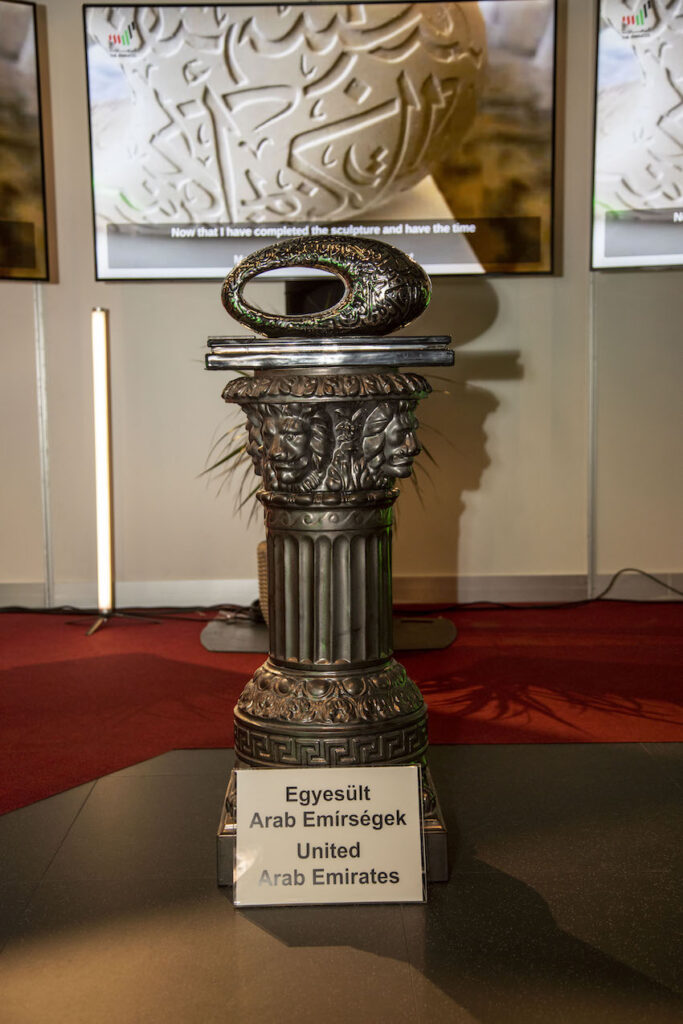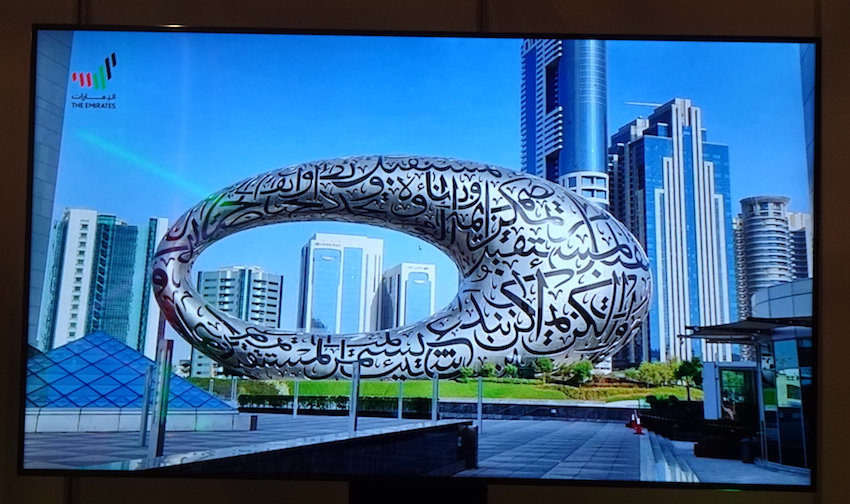 "As it is no secret to anyone, in its holistic concept, culture has an essential role in bringing points of view closer and establishing the principles of love and harmony between individuals and groups, despite their differences due to geographical, social or ideological distance, in essence, they remain unified in their aforementioned goals and objectives, which inevitably leads to a synergy in various fields.
In this context, it is worth mentioning that Arab culture is one of the oldest in the world, as it was credited with developing the ideas of Arab citizens and developing their skills in various fields such as art, language and education, as well as innovation, discovery and invention. It also enabled them to possess many universal principles and values recalling for understanding and coexistence with one another. Perhaps the objects of precious cultural value displayed in this Ethnographic Museum, as well as those found in the corridors of various Arab countries, are the best evidence of this integration and harmony.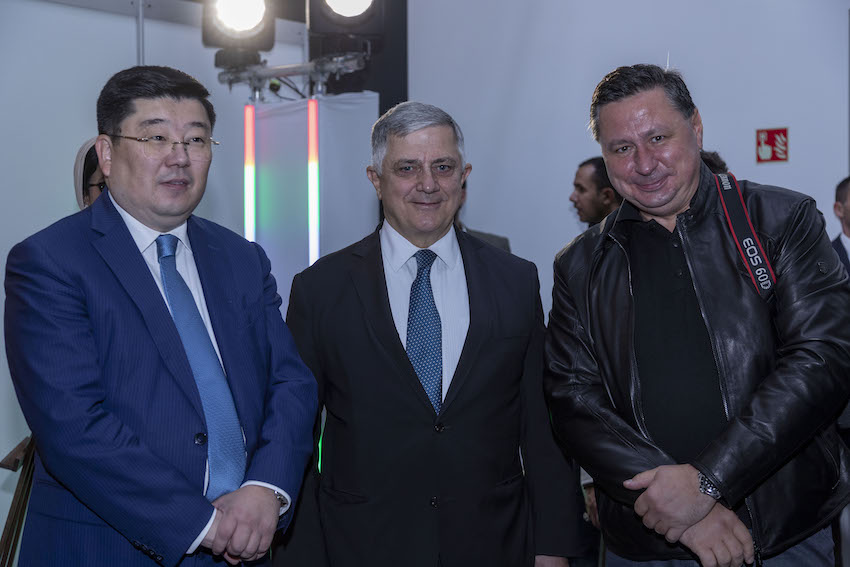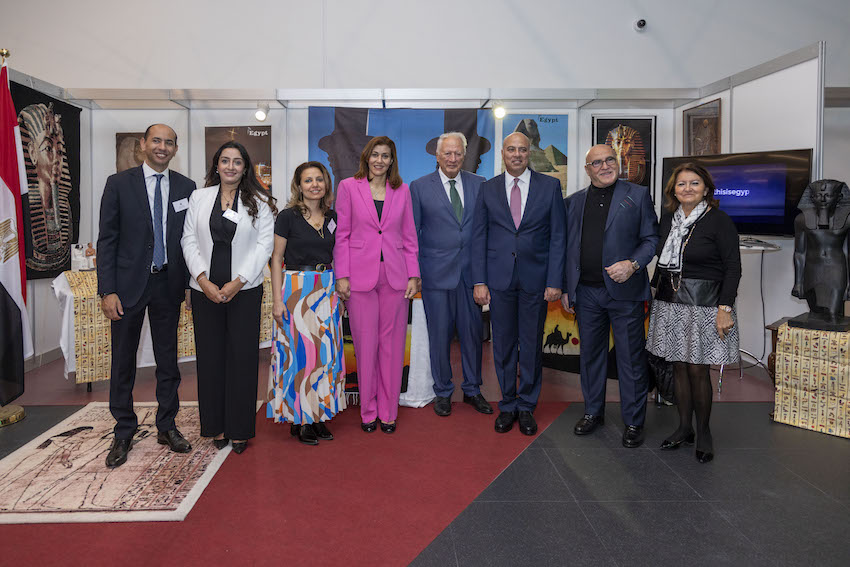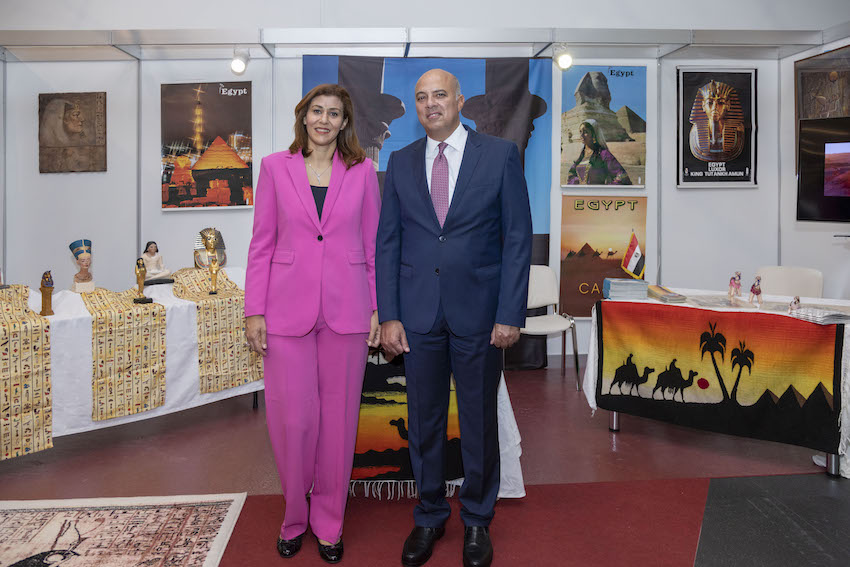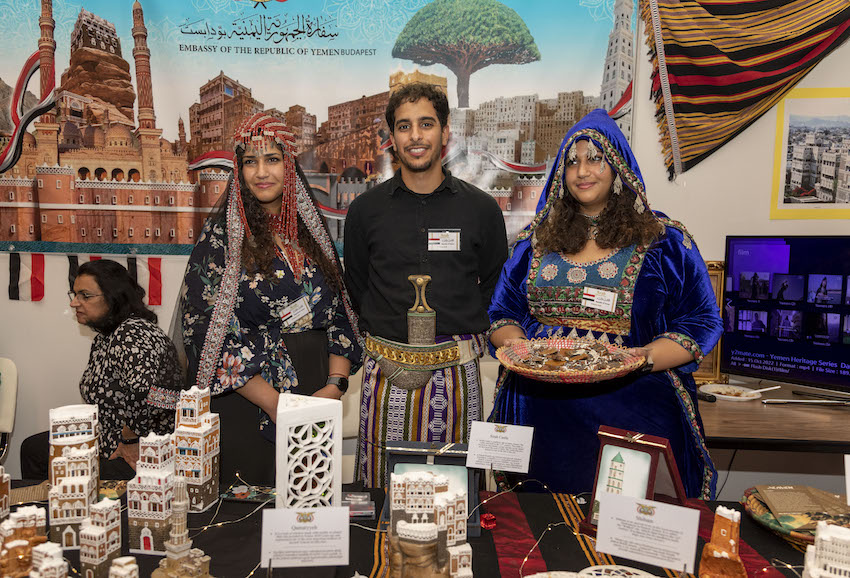 Despite the fact that each society has its own particularities with regards to its culture, they are influenced by each other. Therefore, whenever we talk about a culture known to mankind in general, we are actually talking about human culture in a broader sense. It falls in the frame of supporting creativity in the fields of thought and knowledge, contributing to resolving conflicts and disagreements, facilitating the convergence of views between peoples, and achieving reconciliation and openness among them.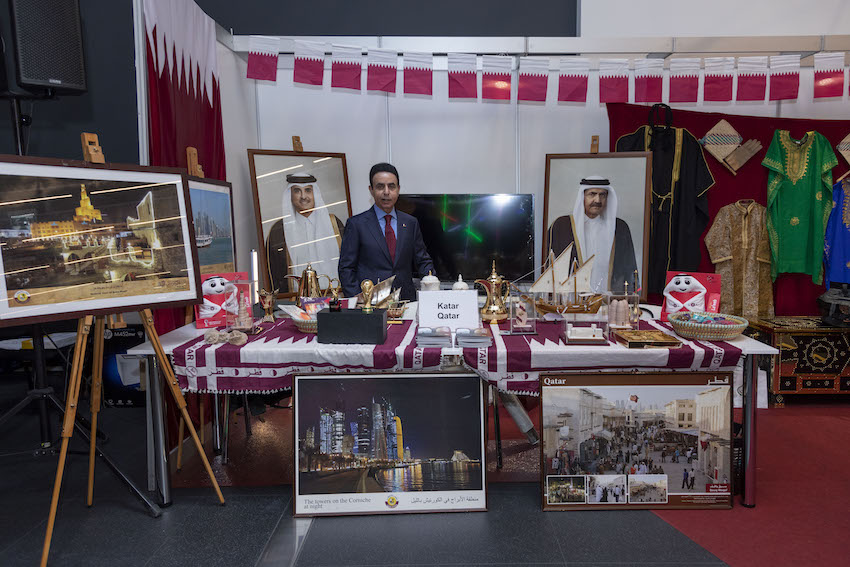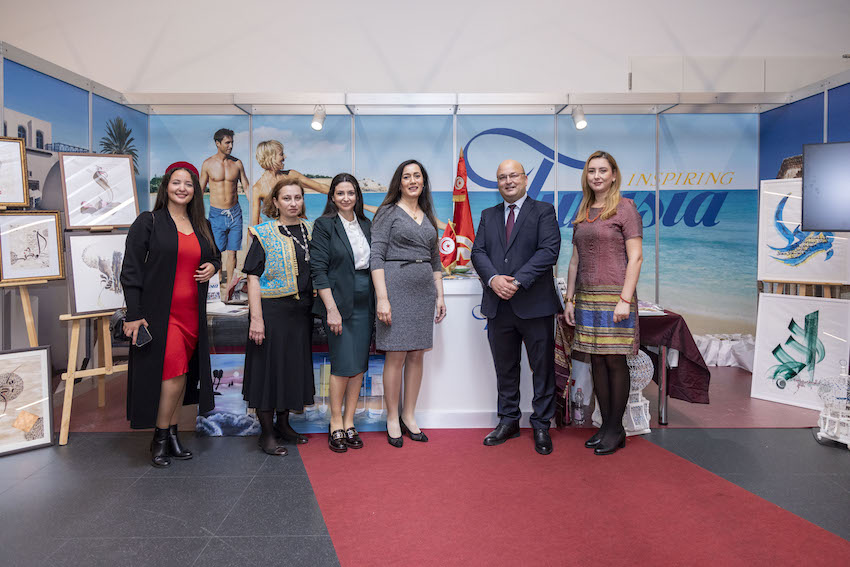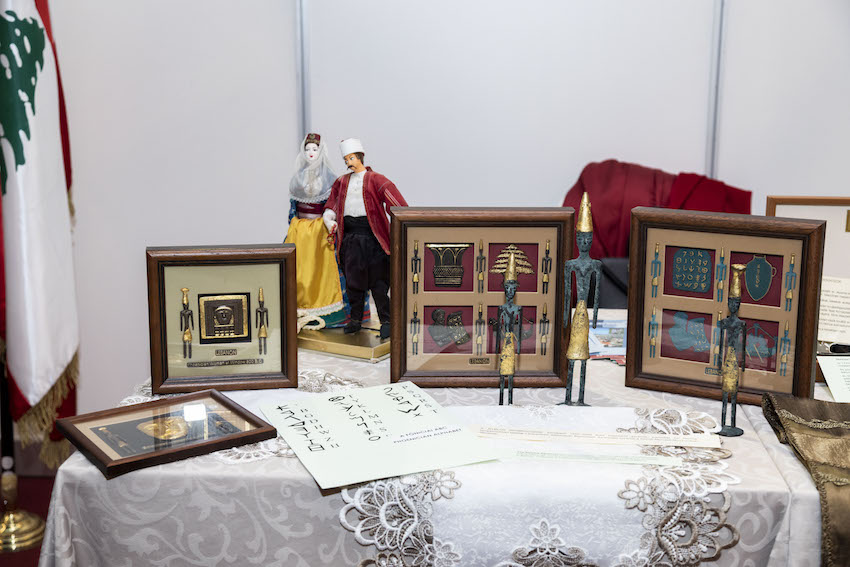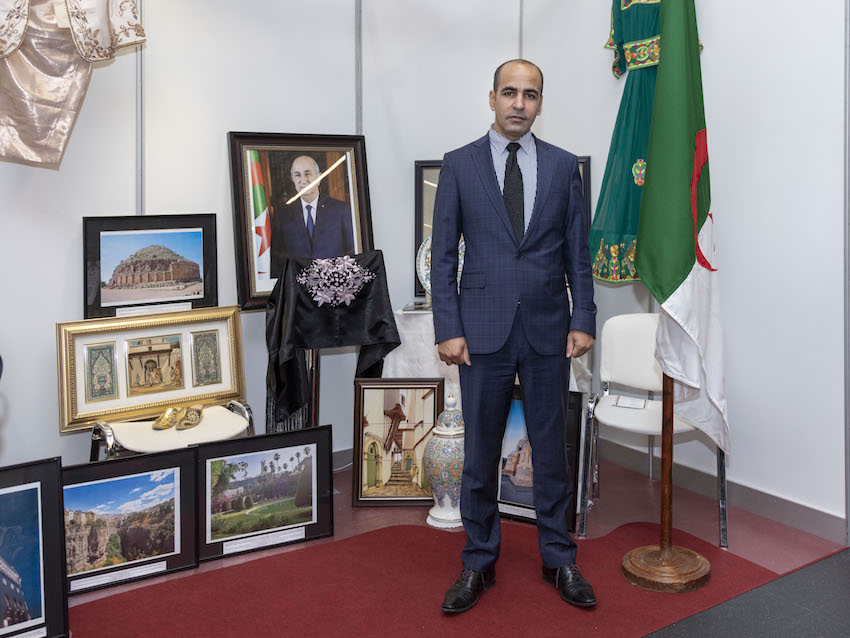 Hence, we affirm the compatibility and harmony of Arab culture with Hungarian culture, which is not a matter of the present moment. In fact, it dates back to distant eras within the framework of bilateral relations between Hungary and various Arab countries. Despite the geographical distance, it never had any impact on this understanding, which is based on friendship and mutual respect, as well as the firm desire to strengthen the bonds of cooperation between the various countries of the Arab world and Hungary.
Speaking of which, since the emergence of Arab-Hungarian relations, which are rooted and well-established more than seven decades ago, the Arab countries have been raising their level of cooperation with Hungary in various fields in a distinctive way through the exchange of visits and activation of political dialogue. In this context, we are also grateful to Hungary for its position in supporting Arab issues, particularly the resolution of the conflict between Palestine and Israel and the establishment of a Palestinian state based on the borders drawn in 1967, with East Jerusalem (Al Qods) as its capital."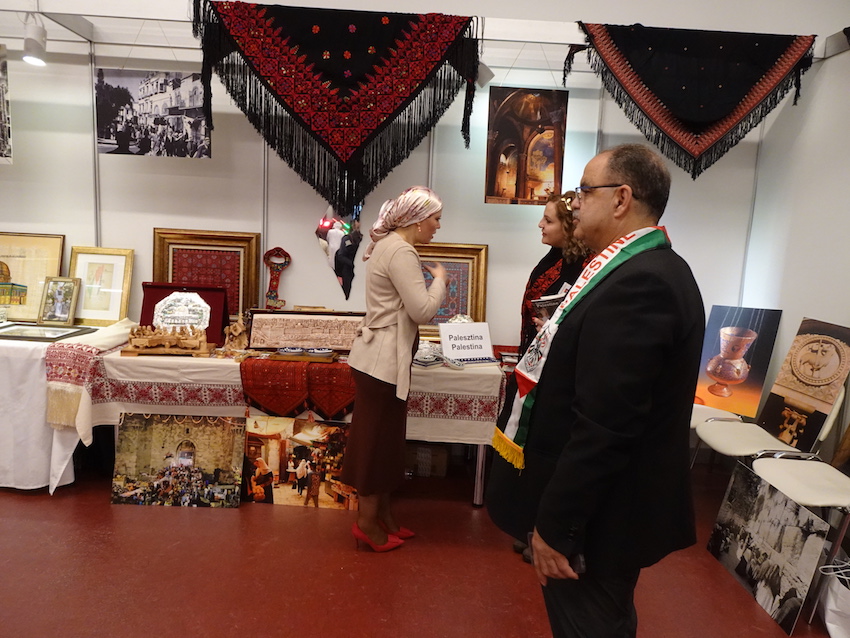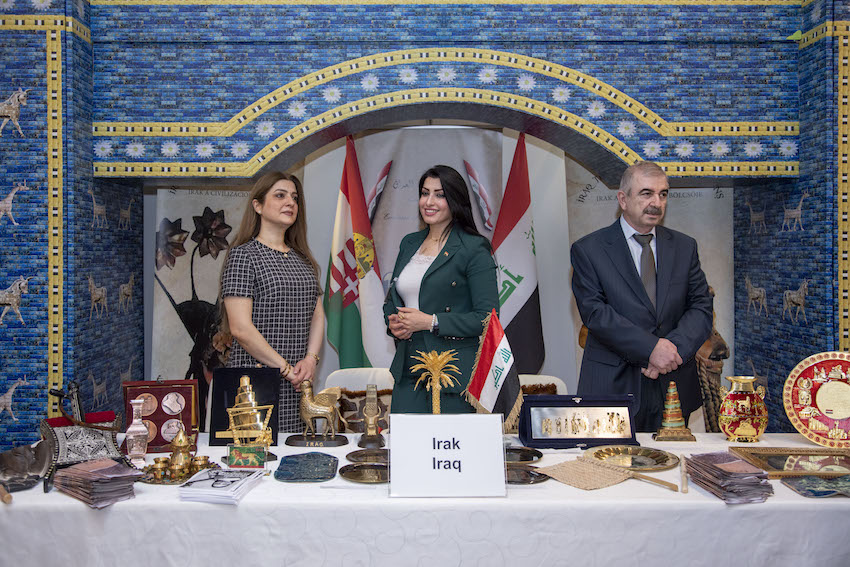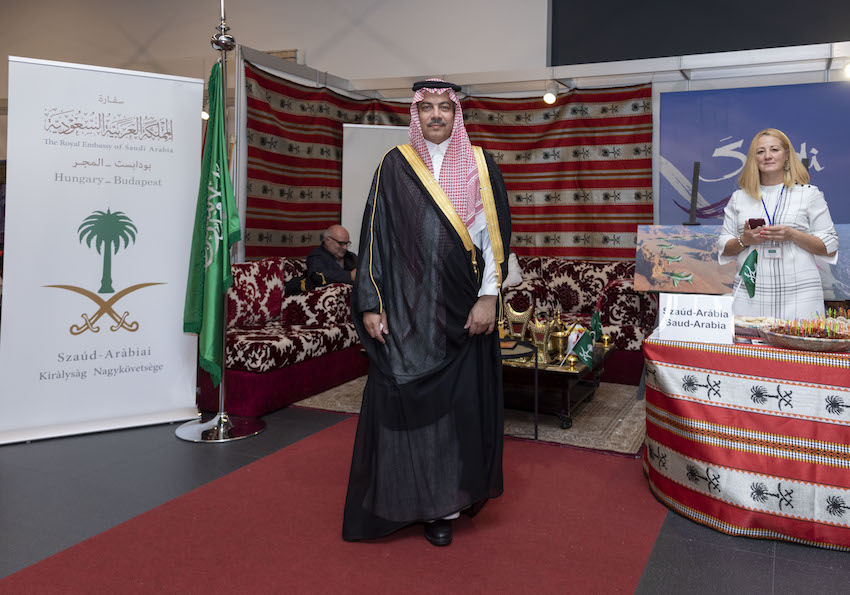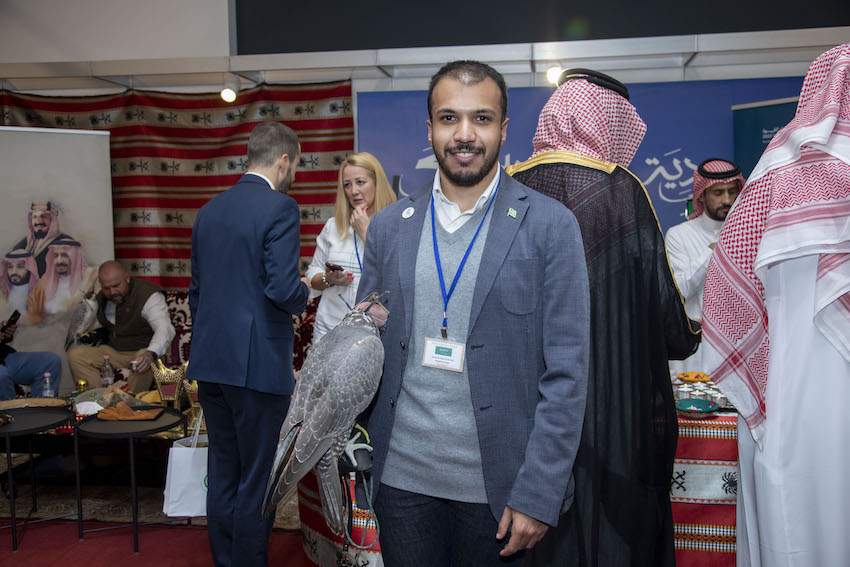 "I seize the occasion to express appreciation to Hungary for the scholarships available annually to students from a number of Arab countries to obtain education in a thousand-year-old country with a rich history of culture, science and civilization, contributing to developing our interculturality and implementing values of tolerance among our peoples.
In conclusion, I would like to thank the administration of the Ethnographic Museum, and all the embassies that spared no effort to organize this event in the best possible way."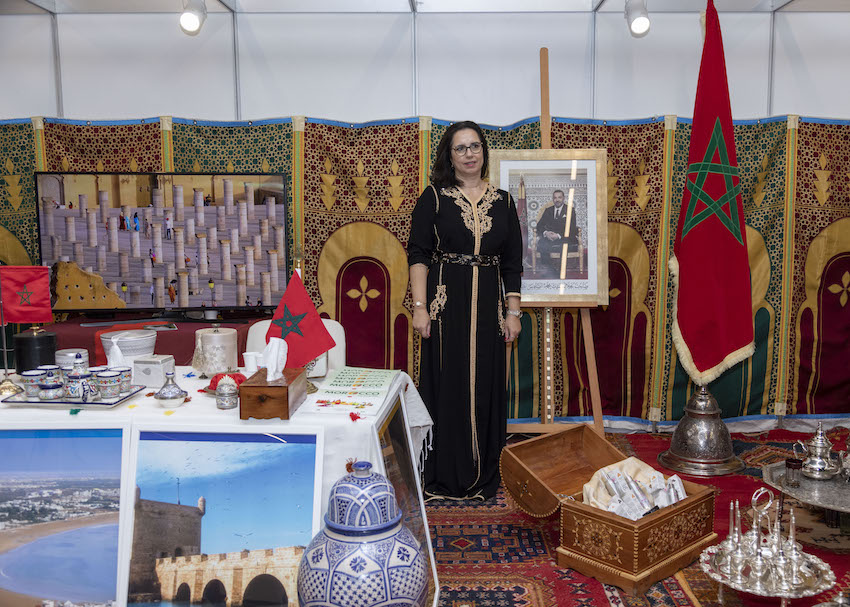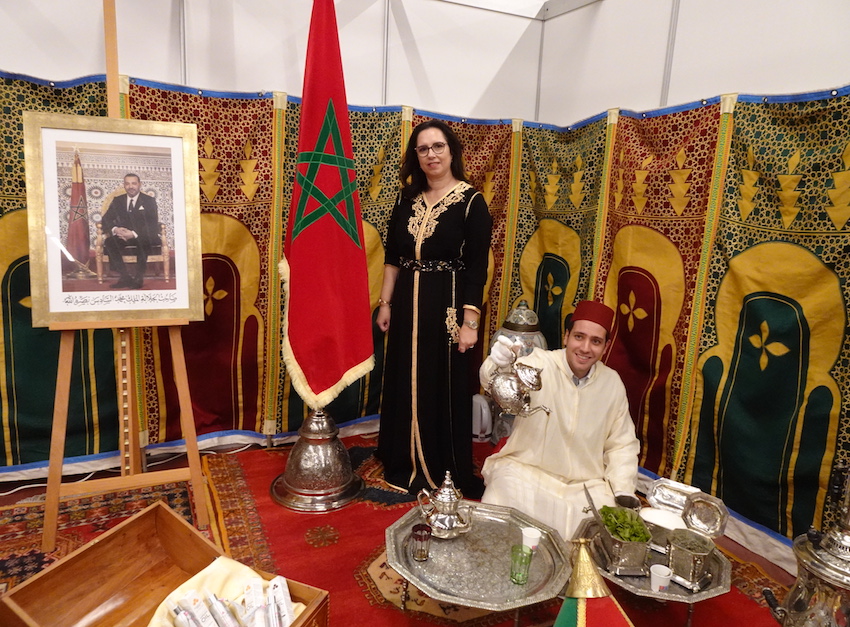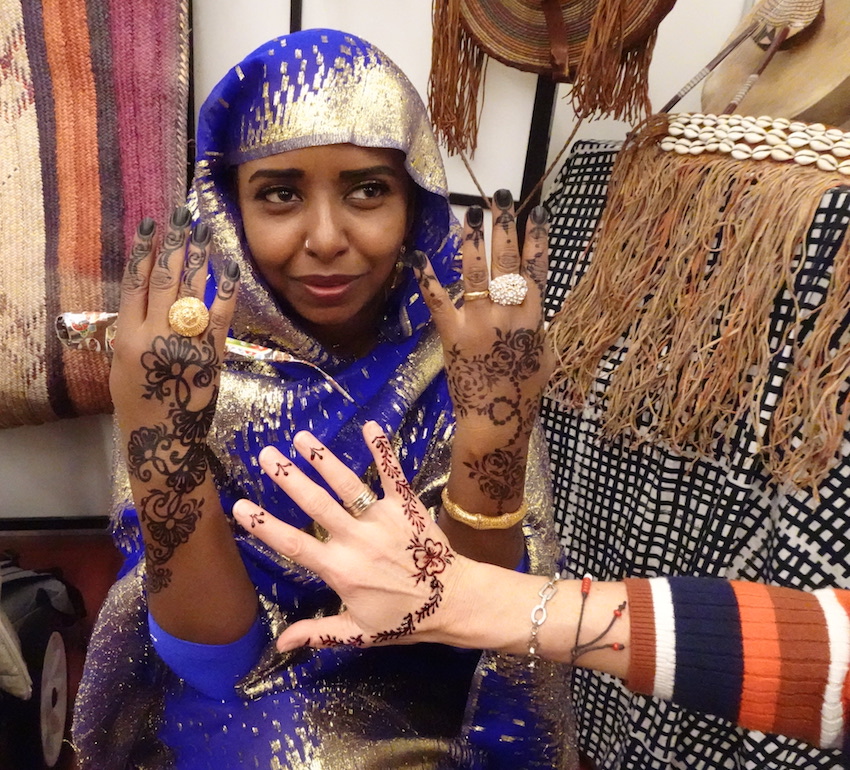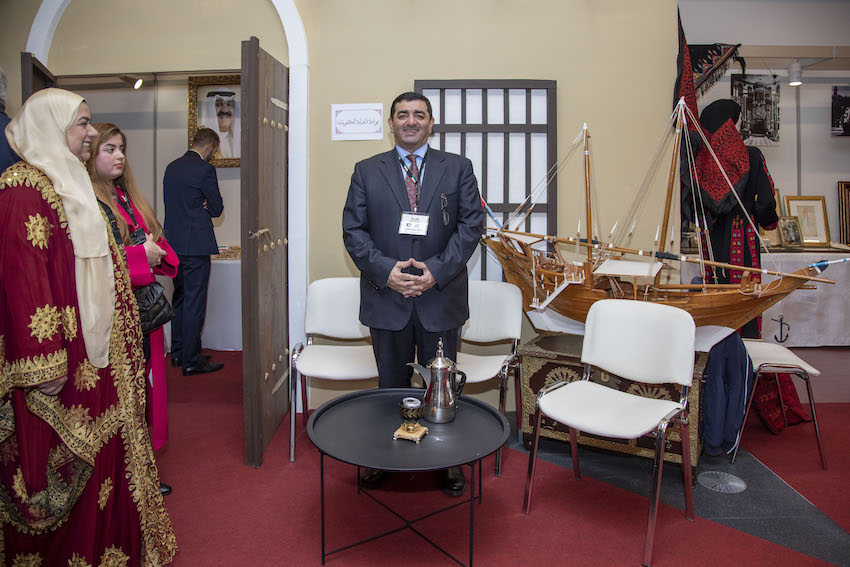 The event was opened to the public by Mr László Kövér, Speaker of the Hungarian Parliament, who recalled that the relations of Hungarians (ancient Magyar) with the Arab world and culture are dating back even before the foundation of the Hungarian state. He was of the view that culture is the best healer for the wounds of history. He also thanked the Arab countries' embassies in Budapest for bringing the values of Arab culture closer to Hungarians with this prestigious event, which has become a tradition in Budapest. The Arab and Hungarian cultures have long been linked and live in harmony.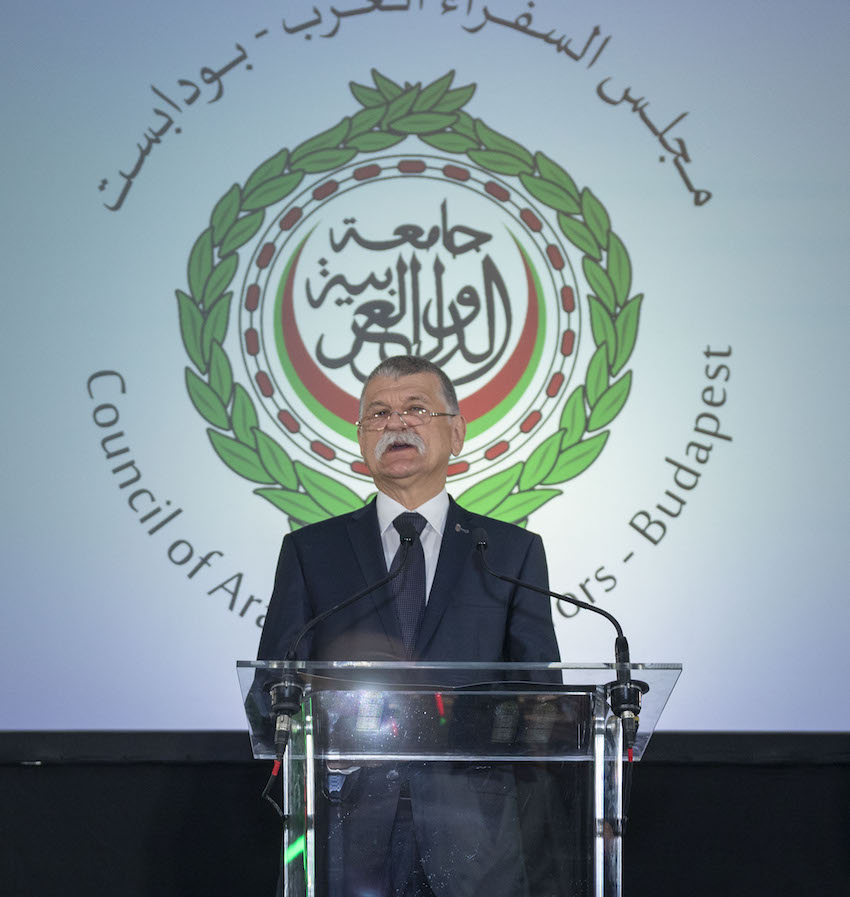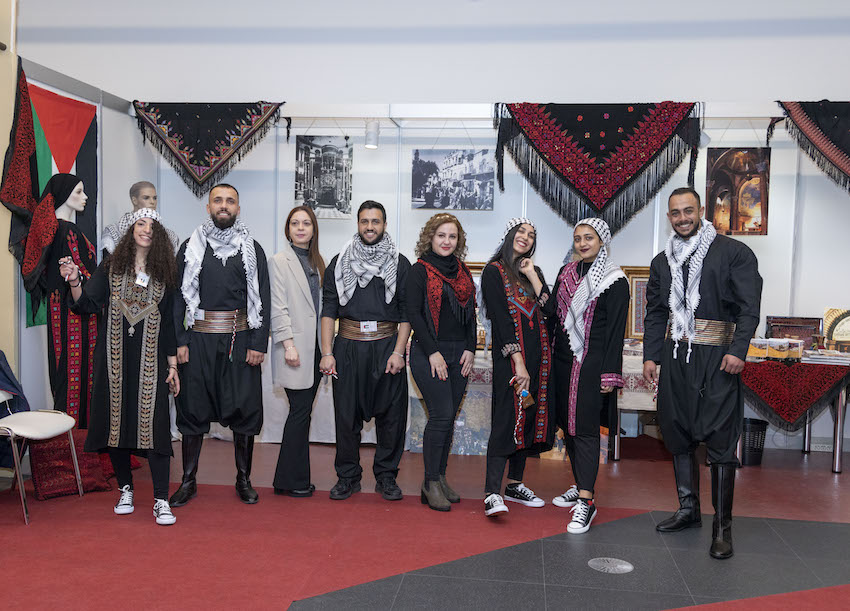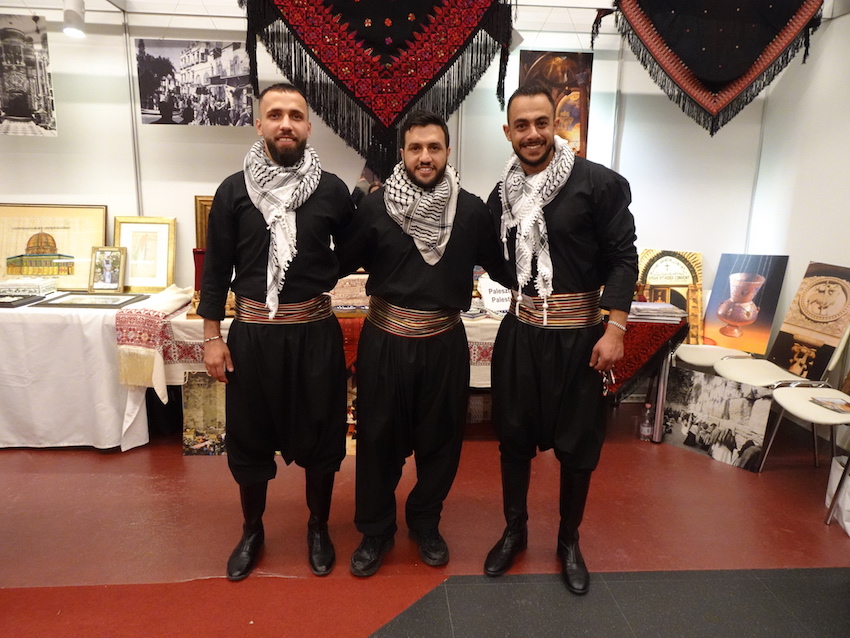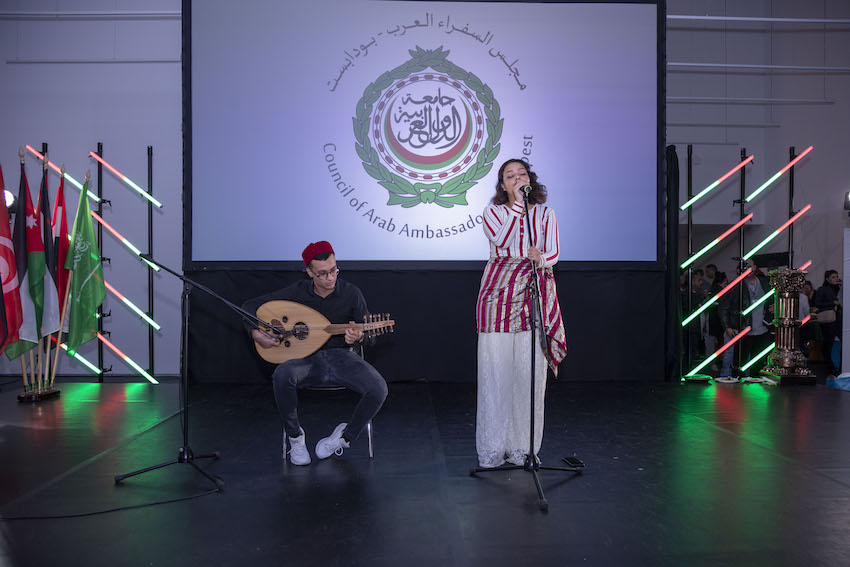 Source: Embassy of Morocco in Budapest
Photos: Mr Csaba Kolonics