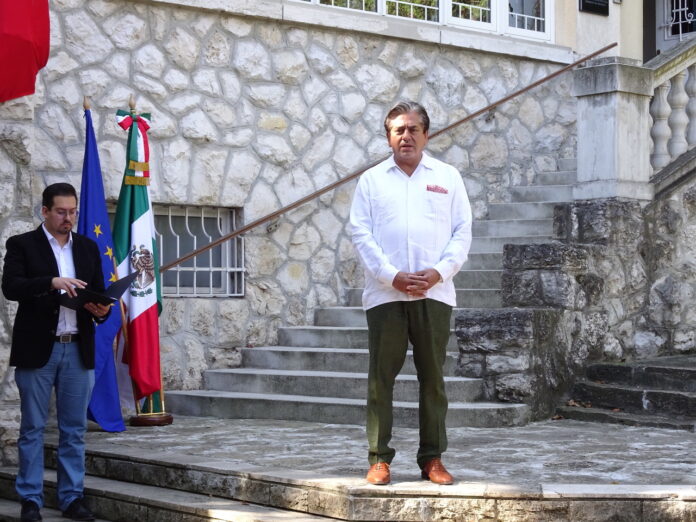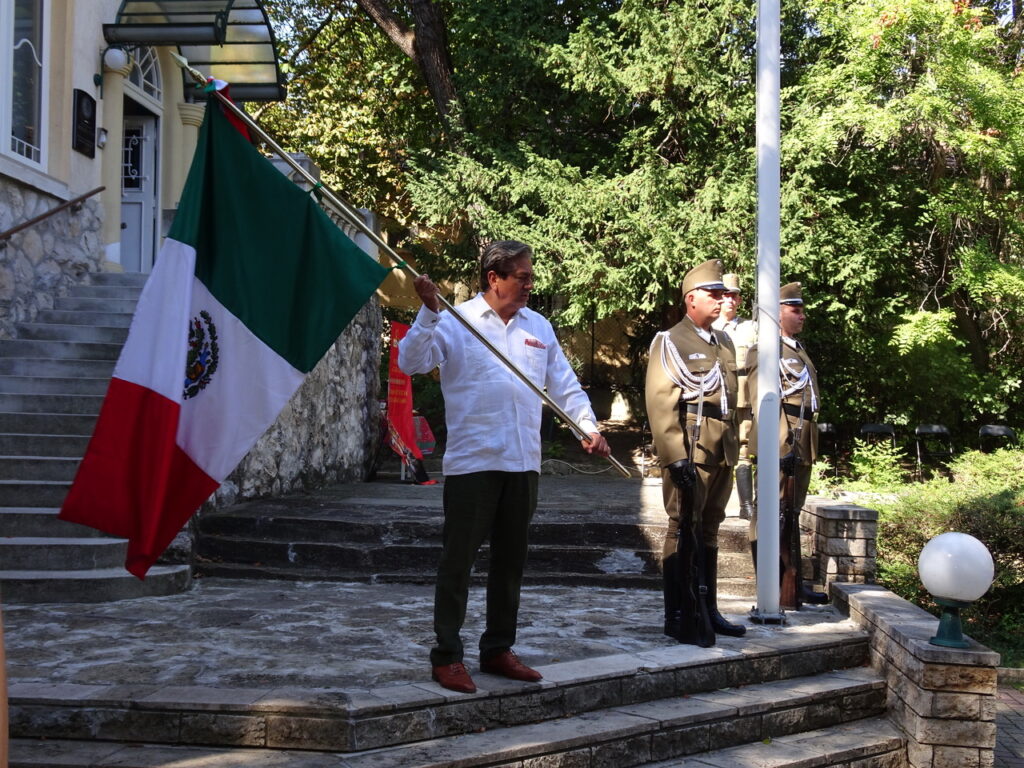 On the 210th anniversary of the start of the Mexican War of Independence, the Embassy of Mexico held a commemorative ceremony.
The celebration began with the national flag hoisting in the embassy garden, followed by a minute of silence in memory of the Mexican and Hungarian victims of the coronavirus. H.E. David Nájera, Ambassador of Mexico to Hungary spoke about the difficulties that the population in his homeland is going through during this unprecedented time of the COVID-19 pandemic.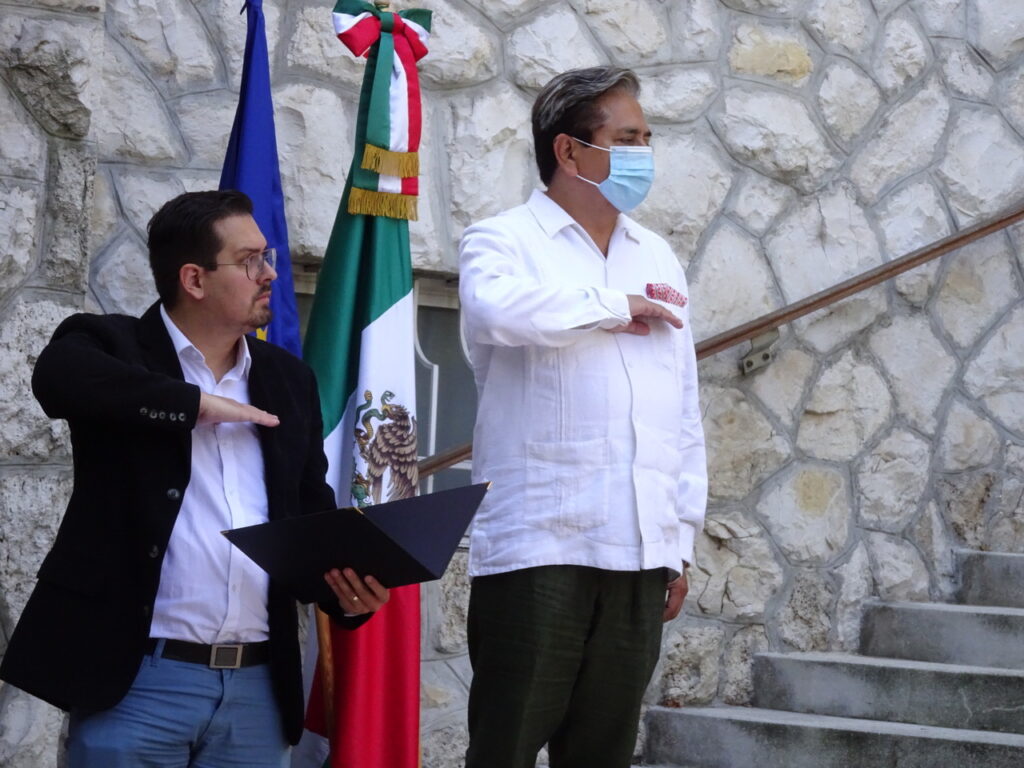 Then he waved the Mexican flag, recalling "el Grito de Independencia" of 16 September 1810. On that historic day, Father Miguel Hidalgo y Costilla gathered his congregation in the small town of Dolores and encouraged them to join the fight for freedom. While waving the national flag, Hidalgo shouted patriotism.
His call became "el Grito de Independencia", the Cry for Mexican Independence. People were galvanized by his legendary cry of rebellion, and the war began, lasting until 1821, resulting in the independence of the country. Today, Miguel Hidalgo is immortalized as a national hero, his "grito" is echoed by the nation every year, and 16th September became Mexico's National Day.
The Mexican anthem was sung by Mexican soprano Estefanía Avilés. The program included well-known Mexican songs performed by the Hungarian Military Band, and much appreciated by the audience.
Event of Cultural Diplomacy
As a first step in the cooperation between the Embassy of Mexico and the Municipality of the 12th district, Ambassador David Nájera and Mayor Zoltán Pokorni planted a tree on János Hill, as a symbol of Mexican-Hungarian friendship, and part of the Mexican National Day celebration. The plaque placed beside the tree quoted the wise words of Benito Juárez (1806-1872), president and reformer of Mexico: "Between individuals, as between nations, peace means respect for the rights of others." The choice of tree planting site was justified by the fact that the residence of the Ambassador of Mexico is also located in this beautiful green district of the Buda Hills.
Source: Diplomatic Magazine