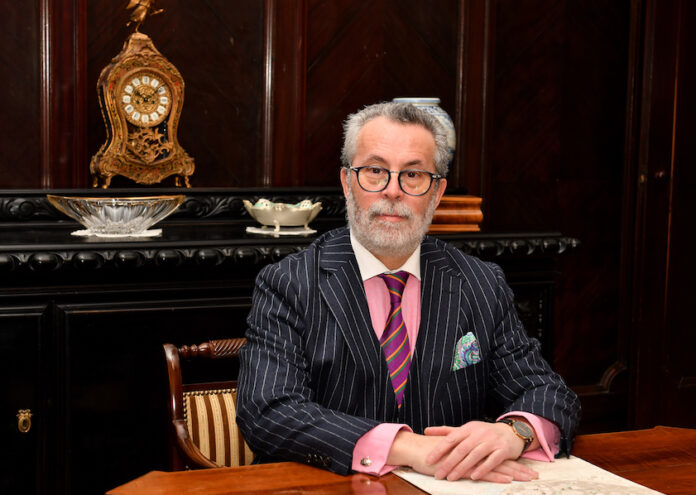 Written by Anna Popper, Deputy Editor-in-Chief / Diplomatic Magazine
Interview with H.E. Camilo Sanhueza, Ambassador of the Republic of Chile to Hungary
Your Excellency, have You got used to living and working in Budapest since taking office in October 2020?
– Diplomatic work requires a lot of networking and personal contact with Hungarian authorities and fellow diplomats. The pandemic didn't help, nevertheless, thanks to the excellent disposition of the local authorities, I was able to manage to start work and even organise various activities. On a personal level, although I had already been to Budapest a couple of times as a tourist, now as an Ambassador I can appreciate its beauty as a hub of music and culture. Moreover, I've had the chance to visit other wonderful Hungarian cities. Also, I got to know the kind-hearted and hospitable Hungarian people better.
How do You assess the relations between Chile and Hungary? In which areas should cooperation be deepened?
– Our countries have a long history of amicable relations, which finds its origins in 1870 when we signed a Treaty of Friendship, Trade and Navigation with the Austro-Hungarian Monarchy. Then, from 1925, our common affairs were conducted from our Embassy in Vienna until 1943, when this first period of our relationship ended due to WWII. Subsequently, in 1965 we started a second period of common understanding with the establishment of our first Mission in Budapest, an epoch that lasted until Chile's military coup in 1973, when my country severed all ties with states of the Soviet orbit. Finally, the third period of our friendship began in 1990, reignited by the return to democracy in both nations.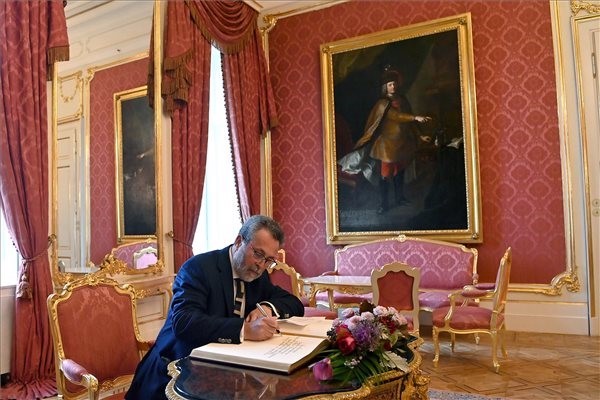 In our common history, we have signed 25 agreements in multiple areas such as commerce, culture, education, scientific cooperation and agriculture. I must specially mention the Association Agreement between Chile and the EU in force since 2003. I was fortunate to be part of the negotiating team of this third-generation agreement during my mission in Brussels, and it's a pleasure to see that now we are in the final stages of modernising it.
To sum up, the future of our friendship looks bright with huge potential in the areas of education, scientific cooperation and cultural exchange. For example, we detected the significant impact of Hungarian painters who migrated to Chile in the first half of the XX century on my country's artistic and academic scene. Based on this, a Chilean professor recently wrote a beautiful book that we are looking forward to publish in Spanish and Hungarian.
How would You describe the impact of the COVID-19 pandemic in Chile and the current political and economic situation of Your country? Where is Chile in the global world?
– Like any other country, Chile has been severely affected by COVID. Still, the Chilean authorities were extremely diligent in procuring vaccines at the very early stages of the pandemic. Thus, we are now one of the most successful countries in terms of vaccination, having inoculated more than 92% of the target population. Furthermore, we have become the second country in the world to make available a second booster shot.
It is important to highlight the fact that the Chilean government put an emphasis on health over other considerations. Consequently, from the very beginning strict measures on movement were put in place. For example, we established a "step by step" program that allowed the transit of people between municipalities based on the number of infections.
Despite the pandemic Chile managed to grow by 12% in 2021 after the economy contracted sharply by 5,8% in 2020. Our Central Bank projections foresee a growth between 1.5% and 2.5% for 2022. It is important to remember that my country has had a strong economy in recent decades, being the most competitive country in Latin America according to several rankings such as the Global Competitiveness Index, the Business Environment Ranking, and the Best Place to do Business List, among others. We are constantly among the countries with the highest GDP per capita in the region, and we were the first in South America to meet the criteria for joining the Organisation for Economic Co-operation and Development (OECD).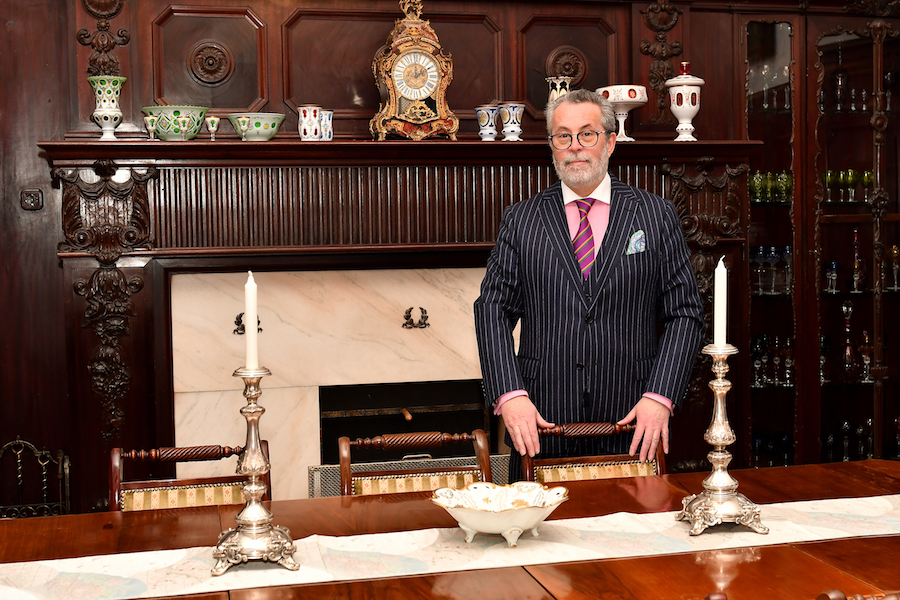 Talking about the economy, what are the main sources and sectors of Your country in this field? Following the radical shift towards a new energy matrix based on non-traditional clean energy sources, the Chilean government has released a national strategy to develop green hydrogen to become a leading low-cost exporter in the world by 2040.
– We are eminently a mining and agricultural country. Chile is best known as the world's number one copper producer and exporter. Chile also has the largest lithium reserves. In addition, we've reached almost every market on the planet with our fruits and wines. We are currently fourth in wine exports, between the sixth and eighth in wine production, the top exporter of table grapes, and usually ranked among the top 5 fruit exporters in the world. One of Chile's greatest advantages in fruit production is its ability to supply the northern hemisphere during the autumn and winter seasons. We are also the second largest exporter of salmon and among the top five exporters of fish and fishery products.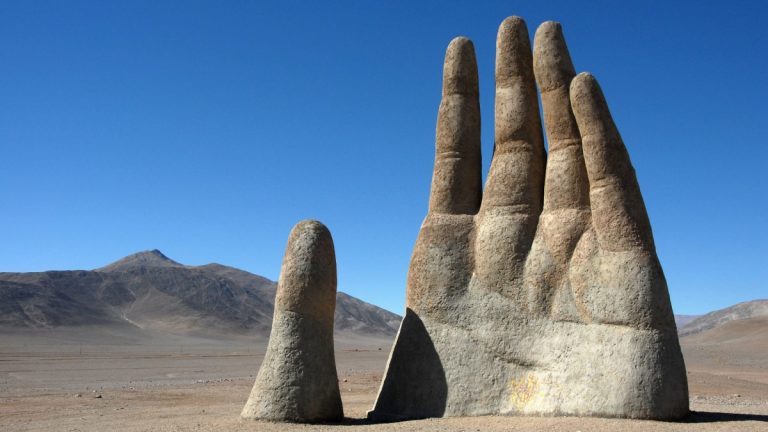 Regarding energy, as a country with insufficient local oil or gas reserves to cover its necessities, Chile started developing hydroelectric power plants decades ago, taking advantage of its high number of rivers with strong currents. Nevertheless, this has an impact on nature. Therefore, we are looking for new sources of renewable, clean and sustainable energy. In this way, Chile has become a laboratory for clean energies of the future, mainly solar energy, as the Atacama Desert receives the highest level of radiation on the planet. We also have some of the strongest winds in the world, making us a privileged place for the generation of wind power, particularly on the South.
Thanks to this, Chile is projected to be the most competitive country in the production of Green Hydrogen: the energy derived from hydrogen produced via the electrolysis of water, through the electricity used in the process coming from renewable sources like wind and solar power. In fact, we have developed our National Green Hydrogen Strategy that will allow us to produce and export products created using no carbon fuels; and even enable us to bring renewable energy to the rest of the world in the form of green liquid hydrogen, green ammonia and clean synthetic fuels.
Chile is the land of diversity and contrasts. What are the major economic and social achievements that make You proud, and what challenges, environmental issues does Your society face?
– As I mentioned, Chile has been praised by its economic achievements, but this was attained thanks to decades of political and social stability, the seriousness of its foreign policy and our openness to trade with all regions of the world. Our country has the most Free Trade Agreements: 29 with 65 economies representing 88% of the world GDP, reaching 4.9 billion people.
Notwithstanding, as many readers would know, in 2019 we had a social outbreak where hundreds of thousands of citizens demanded a more equal society with better income distribution, higher pensions and an improved health system. As a result, most parties in the country realised that significant structural reforms were needed in our political system. Thus, began a process that led to a democratically elected Constitutional Assembly tasked with writing a new Fundamental Law for our country. This Assembly, or Constitutional Convention as we call it, is currently discussing ways to improve the basic norms that govern Chile in vital issues such as our Political System, Fundamental Rights, Decentralisation, Environment, Judicial System, Indigenous Rights, among other topics.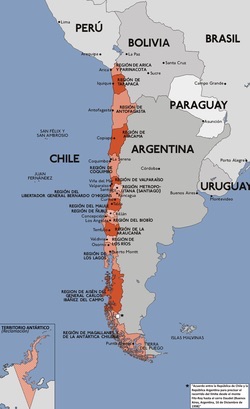 Concerning the environmental challenges, as I mentioned before, Chile is bound to be a haven for sustainable and clean energies through the development of green hydrogen technology. But also, a safe haven of maritime conservation, a process that began many years ago. For example, 42.4% of Chile's sea is protected by some form of legal framework such as a marine park, a maritime reserve or a coastal protected area, which is extremely important considering we are the tenth country with more maritime territory in the world. This has a huge impact on the conservation of living marine resources, not only in our maritime territory but also far beyond our jurisdiction.
We must bear in mind that Chile has made significant contributions in Public International Law, specifically the Law of the Sea and the Antarctic System, which has had a visible impact on environmental protection and climate change. We have also established a network of latitudinal climate measure stations from the northern tip of Chile all the way to Antarctica, covering more than 8000 km. I must also highlight the fact that thanks to the pure and pristine skies of the Atacama Desert, Chile has become the most important natural laboratory for astronomy, hosting 70% of the world's major observatories.
Please tell us about Your professional–diplomatic career and family background. How did You become a diplomat?
– During my professional career, I served mainly in the multilateral arena. I've been posted twice – for a total of ten years – to the Chilean Mission to the UN and International Organisations in Geneva and to our Mission to the EU in Brussels for five years; where I was fortunate to be able to work in the negotiations of the Association Agreement between my country and the EU. As a result, I have mainly specialised in security and defence issues and in our relationship with Europe. During my career, I have taken part in negotiations on the prohibition of nuclear, chemical and biological weapons of mass destruction, and in the Oslo and Ottawa Conventions on Cluster Munitions and Anti-Personnel Mines respectively.
However, my main area of expertise is the Law of the Sea and Antarctica. I've had the honour of twice serving as Director of the Antarctic Affairs Division of the Chilean Ministry of Foreign Affairs and chairing multiple meetings and working groups involving the great white continent of Antarctica. I was also the Chilean Commissioner on behalf of the Organisation dealing with Antarctic marine living resources, based in Hobart, Tasmania.
As for my family, my wife is also a diplomat serving in our Embassy in The Hague, where she lives with our children, so I frequently fly back and forth to the Netherlands.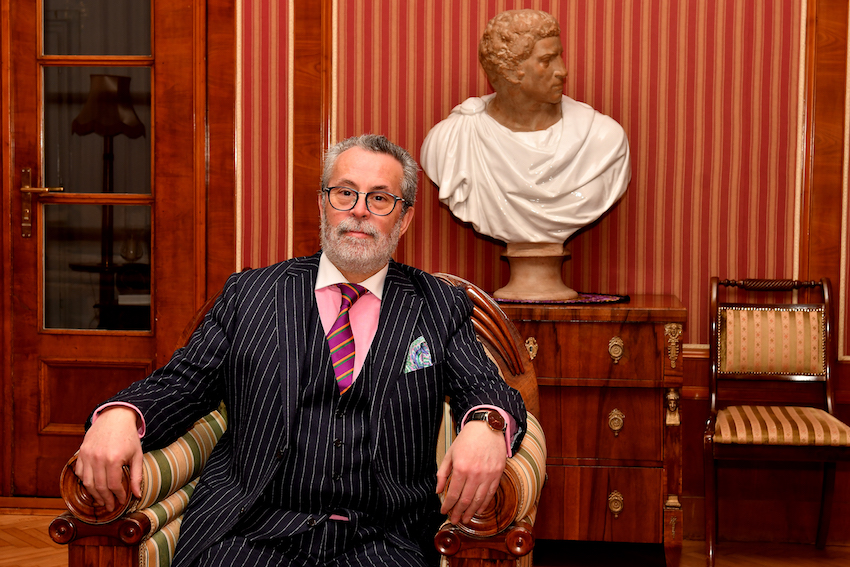 What do You aim to achieve during Your tenure as Ambassador to Hungary? What are You most optimistic about as You look ahead?
– My main task is to enhance our bilateral relations, to increase the knowledge of Hungarian people about my country, as well as opportunities for cooperation on agriculture, tourism, culture, science and trade, among others. For instance, not many young Hungarians know that, thanks to the Working Holiday Agreement between our countries, they are entitled to a one-year visa to live and work in Chile; or that any Hungarian start-up company can apply for grants from the Chilean government that would allow them to settle and develop their ideas in Chile through the Start-Up Chile program. Another fairly unknown fact is the influence that Hungarian migrants have had in Chile, especially in the academic and artistic fields.
We also have great potential in agricultural cooperation. For example, Chile has a vast experience in developing a successful agro-industrial export model, while Hungary excels in topics such as water management. So, we can both learn a lot from each other, even in the wine industry, where our two countries have a lot of experience. There is also huge potential for more Chilean products such as seafood and fruits entering the Hungarian market.
And, of course, we must maintain our cooperation within the multilateral sphere of International Organisations.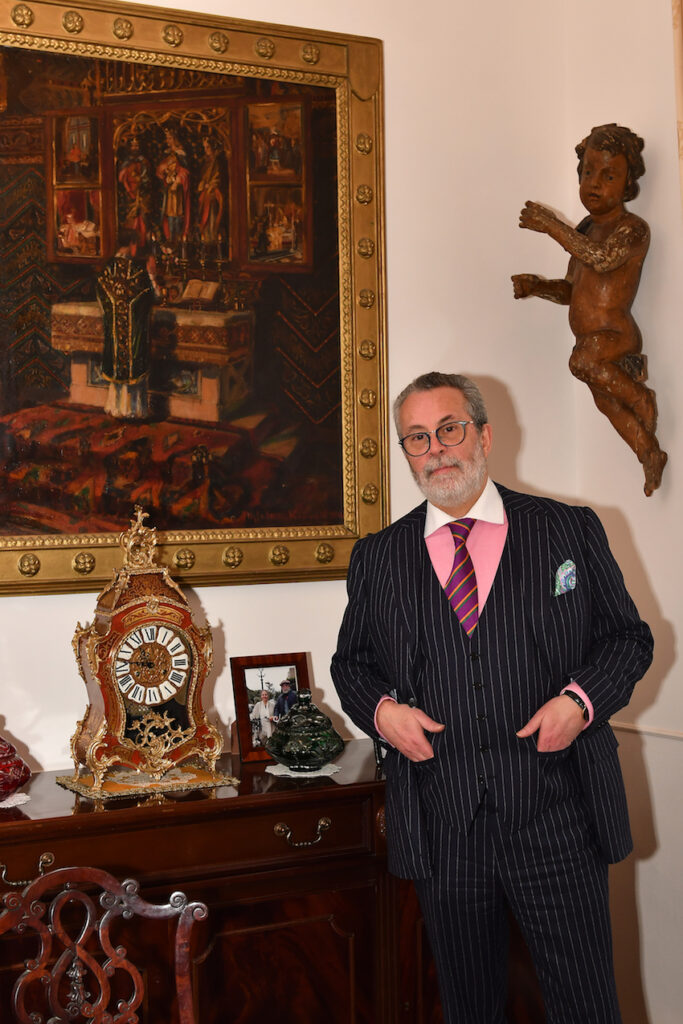 After the professional duties how do You spend the leisure time to recharge Your inner battery? Do You have hobbies?
– I am an enthusiast of the Arts; a passion I have been able to indulge in during my stay in Hungary. Here I found many galleries and antique shops. I also enjoy classical music and it has been my pleasure to attend diplomatic and government events where classical music is performed, particularly pieces by great Hungarian composers such as Liszt, Bartók or Kodály.
What is Your message and wish for the New Year 2022?
– Life is a constant change and challenge; one must embrace what has gone before, draw lessons and bounce back. My wish would be that we all learn to live in this new world, that the virus loses its strength and we can come together again, having learned the importance of solidarity and collaborative work.
I would also like to convey my gratitude to the Hungarian government for their excellent job providing vaccination for the diplomatic corps and their families.