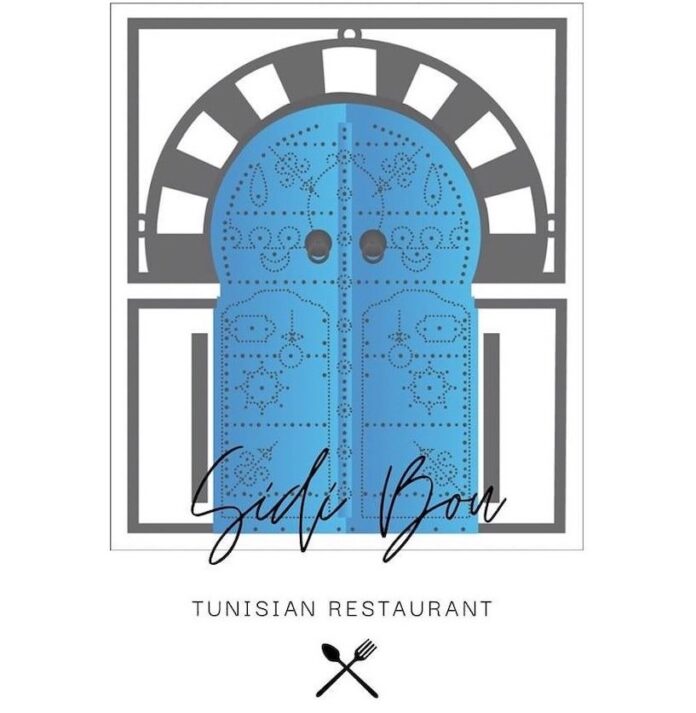 Edited by Anna Popper
To the delight of authentic food lovers, the local gastronomic palette continues to be more colourful. From now on, people can taste Tunisian flavours not only during the holidays spent in the extraordinary cities and resorts of Tunisia, but also in the cosy Sidi Bou Said Restaurant, which opened in Budapest in April 2023.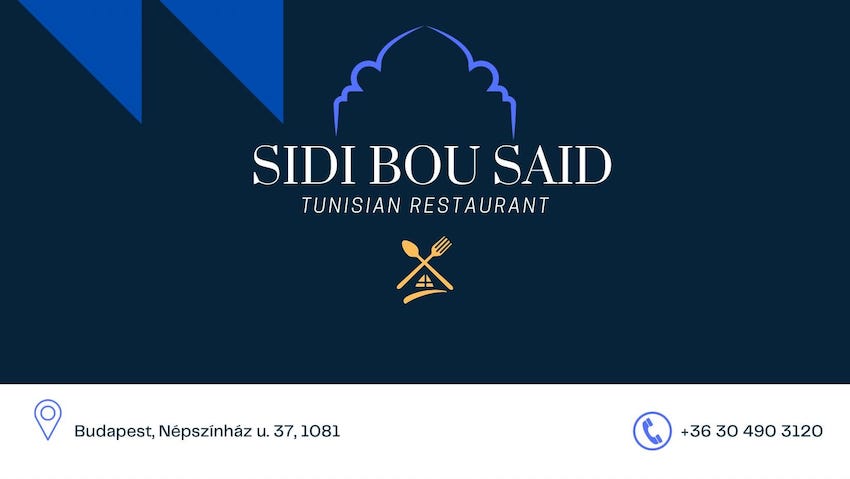 The Tunisian restaurant in Népszínház utca is sure to become popular as many foreigners of various nationalities, including Tunisians, live in this area of the 8th district. And more and more Hungarians are looking for exotic restaurants to enjoy their cuisine, which can now be found in large numbers from different countries, in Budapest.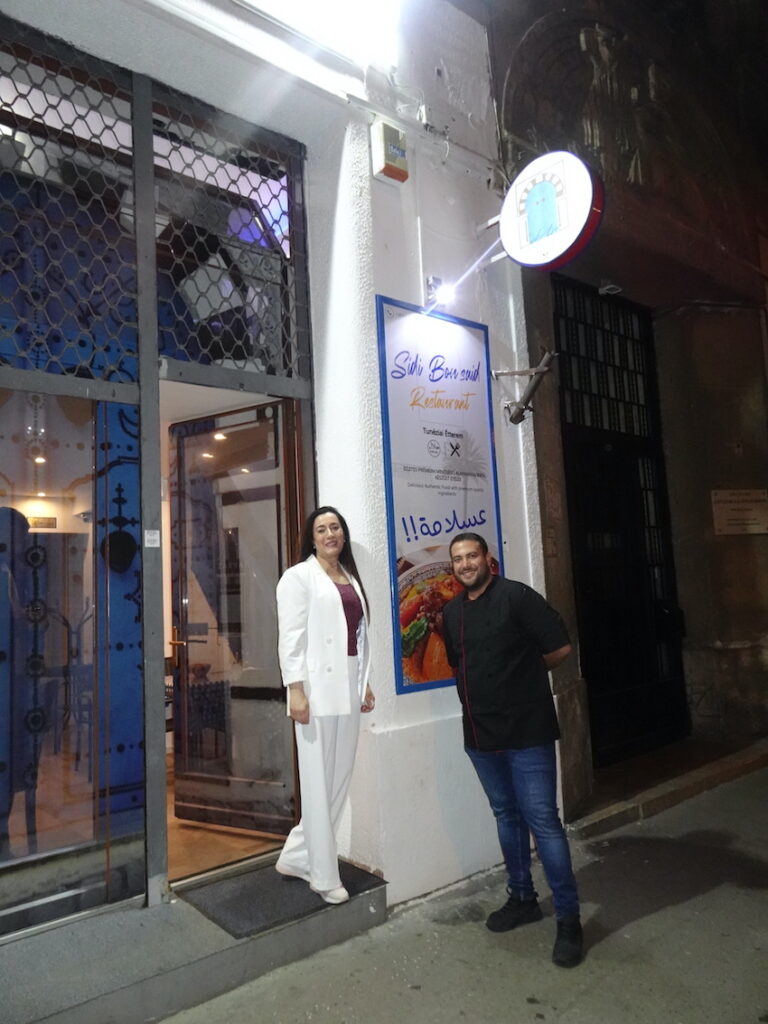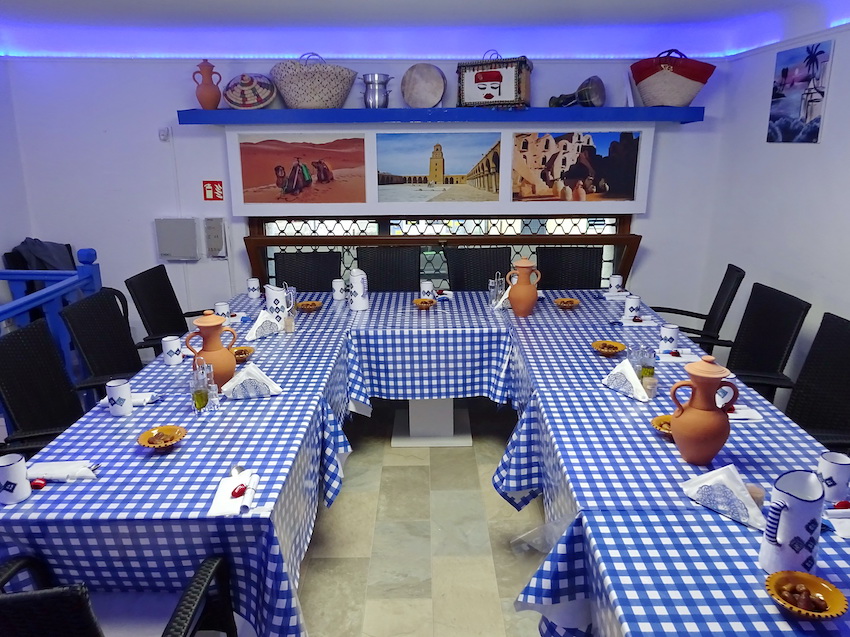 Traditions and rituals of Ramadan
On the occasion of the restaurant's opening, the Tunisian National Tourist Office (TNTO) invited its partners to a Ramadan dinner featuring an authentic Tunisian menu. In the course of the evening, the participants were able to get acquainted not only with the restaurant's food offer, but also with the traditions of the fasting month of Islam.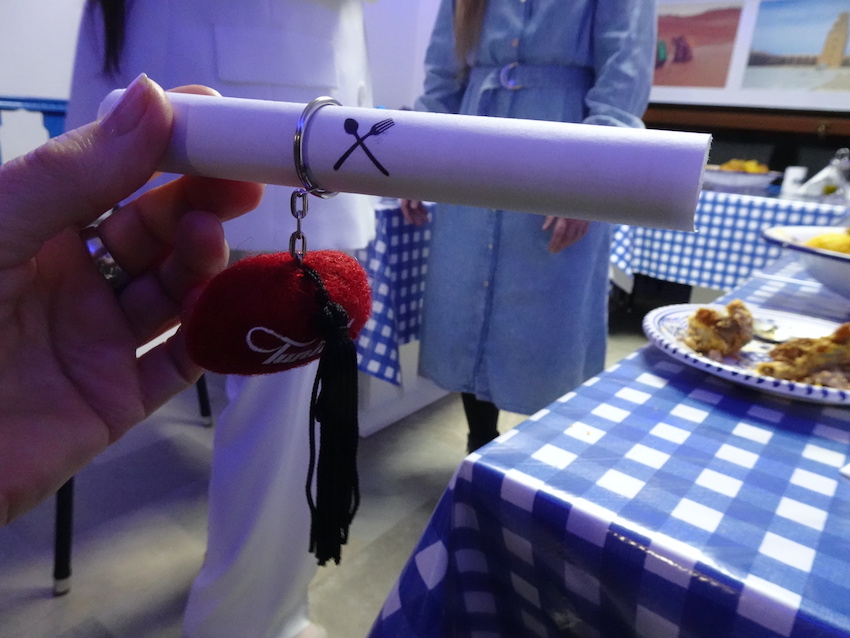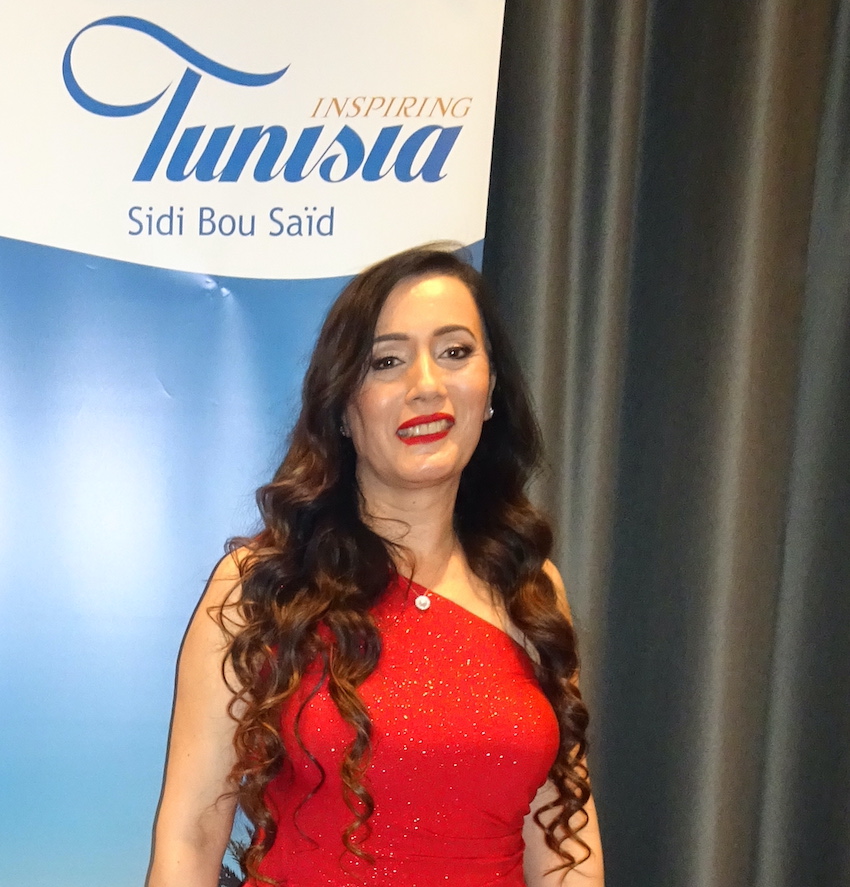 In her greeting speech, Mrs Raja Ammar, Director of the Budapest Office, gave information about the essence of Ramadan as a holy month for Muslims. It takes place in the ninth month of the lunar-based Islamic calendar. All Muslims are required to abstain from eating any food and drinking any liquid from dawn to dusk for 30 days. As one of the five pillars or duties of Islam, fasting during the month of Ramadan is mandatory for all healthy adult Muslims.
After sunset, Muslims break their fast with iftar, a meal that usually starts with dates and water, followed by dinner. It is also important to mention that during the fasting period it is an obligation for Muslims to practice charity to those in need.
The Ramadan month is followed by a three-day holiday called Eid al-Fitr, the Festival of Breaking the Fast, which commemorates the spiritual renewal from Ramadan, and is celebrated by Muslims all over the world with traditional foods that vary based on the cultural origins and family traditions. Gathering with family and friends, celebrating with delicious foods, visiting each other, spending quality time together and treat their guests with fresh cakes are all part of Eid. In honour of the holiday, children wear new clothes and receive gifts, and it also belongs to the tradition that the husband gives his wife a gift at each fasting dinner.
Classic Ramadan menu
The staff at the Sidi Bou Said Restaurant stayed true to Tunisian culture and prepared Ramadan specialties for this event. The classic menu started with chorba soup with pearl barley, served with tuna biscuits (crispy, lightly filled dough balls) and fresh salad. The series of appetizers continued with a spicy octopus ragout, followed by a rich lamb couscous, in keeping with the indigenous Berber tradition.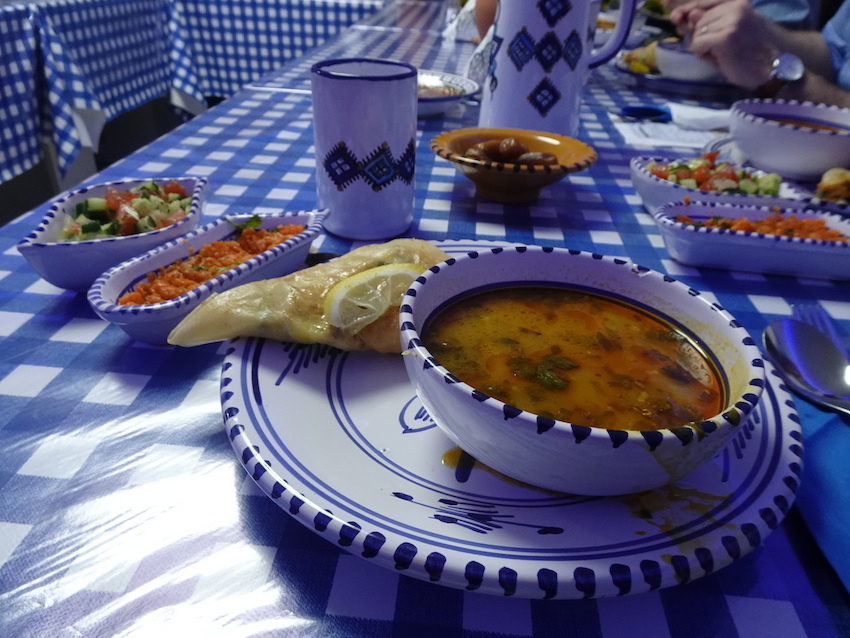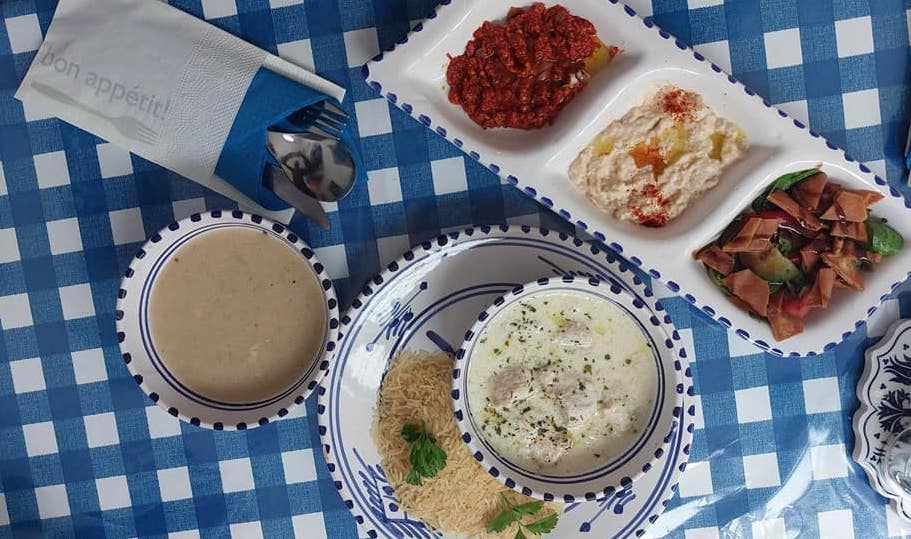 Like always, the meal ended with mint tea accompanied by some almond-pistachio cookies in the typical Tunisian style cosy corner of the restaurant. It has been known for generations that drinking mint tea boosts the immune system and helps digestion, among many other benefits.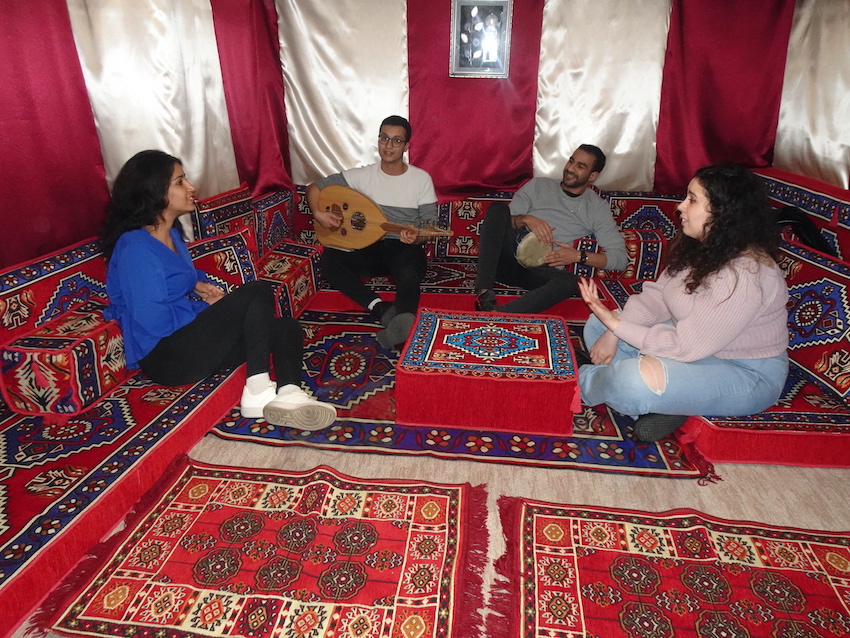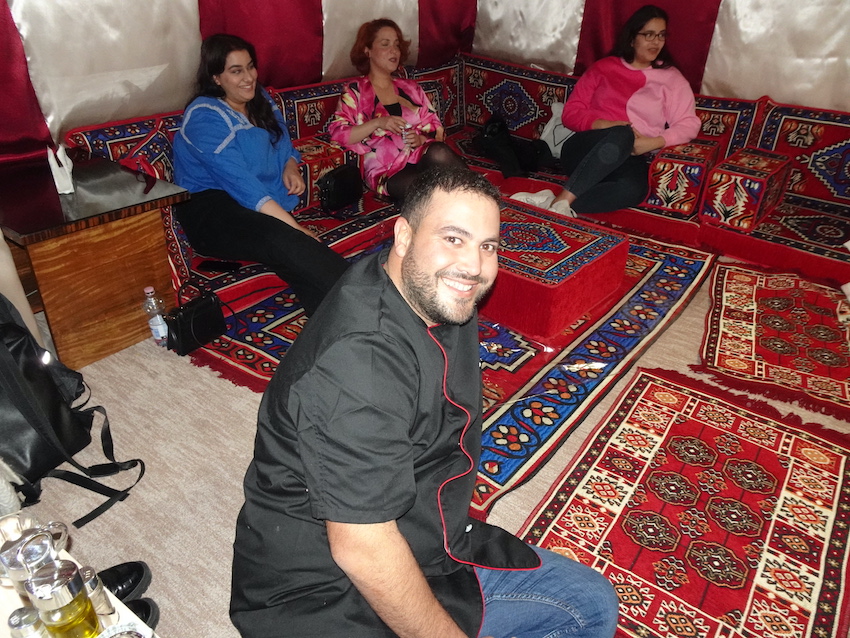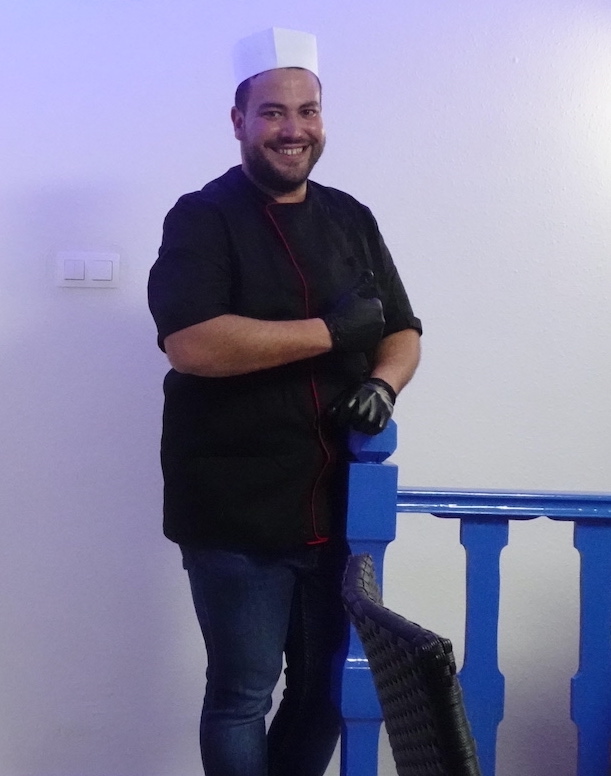 The chef and co-owner of the restaurant, Med Rached Omrane, considers his most important mission to introduce the traditional dishes of his country to Hungarians. For the sake of an authentic taste experience, some ingredients are brought from Tunisia and visitors will be offered a varied daily menu and street food specialties all year round. Those who are open to new experiences and want to discover the cuisines of other countries should definitely visit the Sidi Bou Said Restaurant and enjoy true Tunisian hospitality.
The main room of the restaurant is decorated with a large photo poster representing the beautiful and famous Tunisian village of artists: Sidi Bou Saïd, which is known to everyone who has ever been to Tunisia.
The origin of the Restaurant's name
Sidi Bou Saïd is a charming small town in Tunisia, a jewel of the Mediterranean, an undisturbed oasis of peace, standing on top of a cliff overlooking the endless sea. With its characteristic blue and white houses of Moorish and Andalusian architecture, flower-hung house walls and doorways, jasmine-scented cobblestone streets and breathtaking views of the surrounding azure sea and ancient Carthage, Sidi Bou Saïd is one of the most beautiful towns in Tunisia, situated 20 km from the capital Tunis.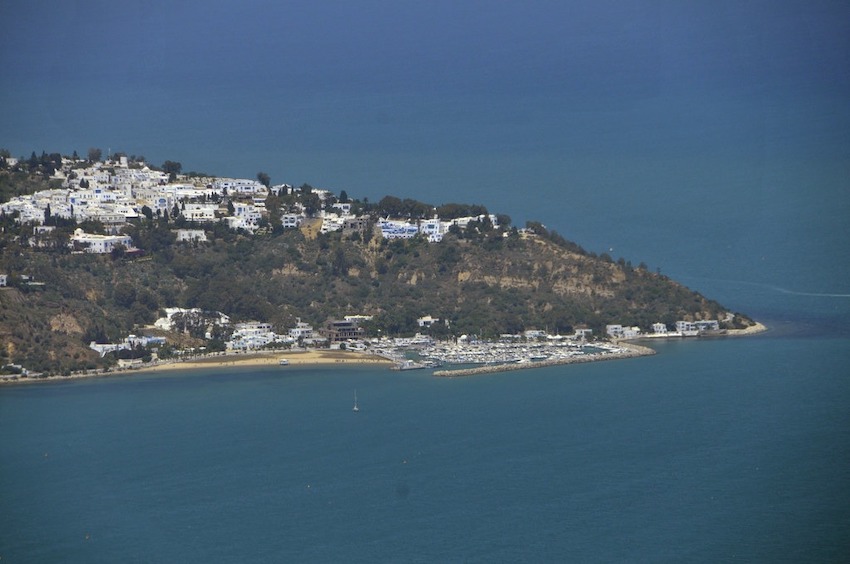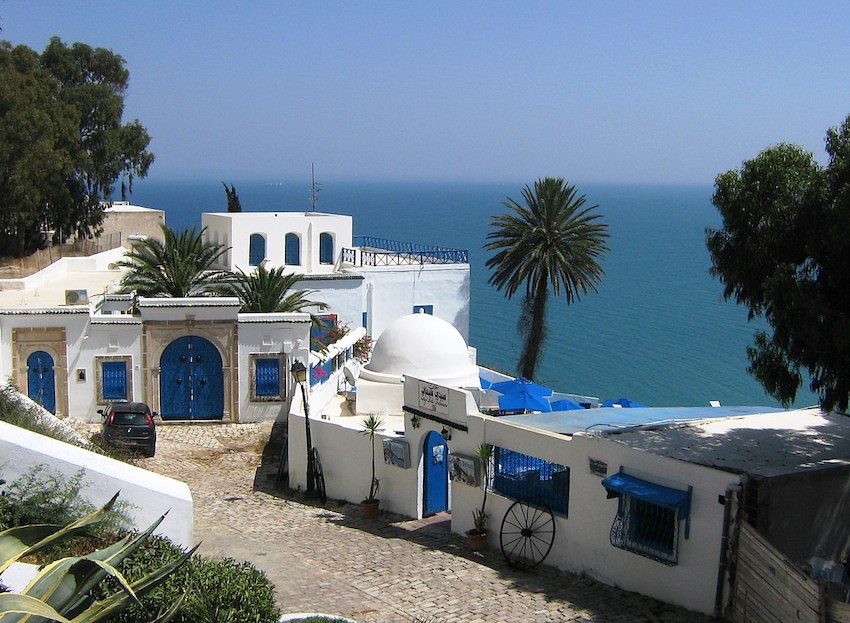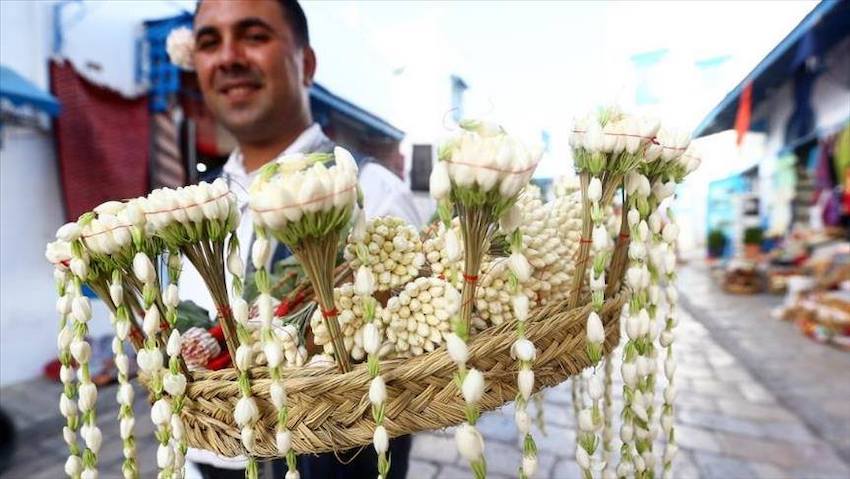 The village was founded around 1200 by the Sufi teacher Abu Said el Baji and attracted many of his followers. It was named after this saint. In the 18th century, the picturesque Sidi Bou Saïd with its Mediterranean atmosphere and lifestyle inspired many famous writers, painters and musicians from all over the world and became a popular place for meeting and residence of artists, like the painters Henri Matisse and Paul Klee and the French writers: André Gide, Gustave Flaubert, Simone de Beauvoir and François-René de Chateaubriand, who made Sidi Bou Saïd internationally known as a village of artists.
Thanks to the efforts of Baron Rodolphe d'Erlanger (1872-1932), a French painter and musicologist, the town received legal protection in 1915 to preserve its original state and authentic environment. He was specialised in North African and Arabic music and authored a six-volume encyclopaedia La musique arabe (The Arabic music). His beautiful palace, Dar Palace Dar Nejma Ezzahra, a.k.a. the "Palace of a Thousand and One Nights", was built between 1909-1921.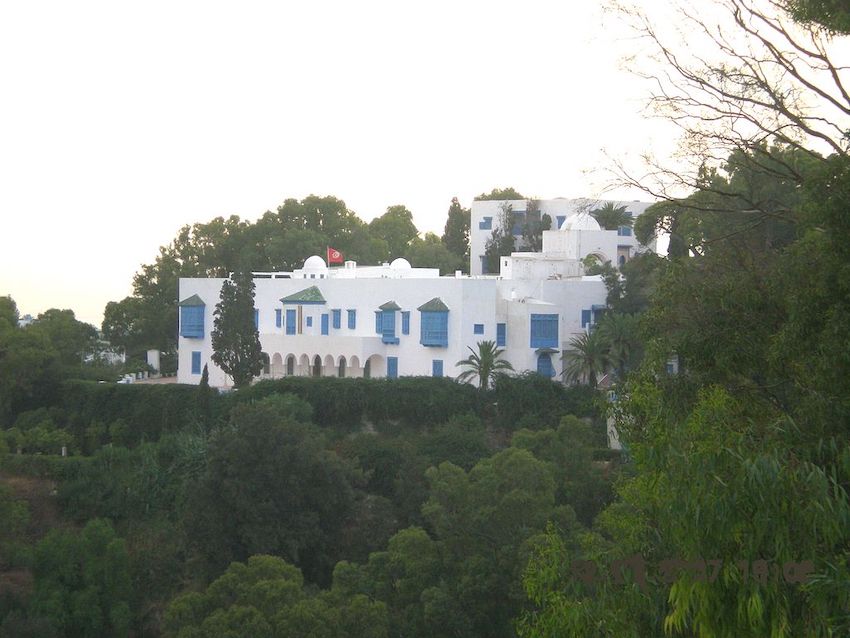 Today this monument of art is a museum and houses the Centre des musiques arabes et méditerranéennes. This palace is one of the main attractions of Sidi Bou Saïd, along with its cafés that are not to be missed, including the most famous one: Café des Nattes.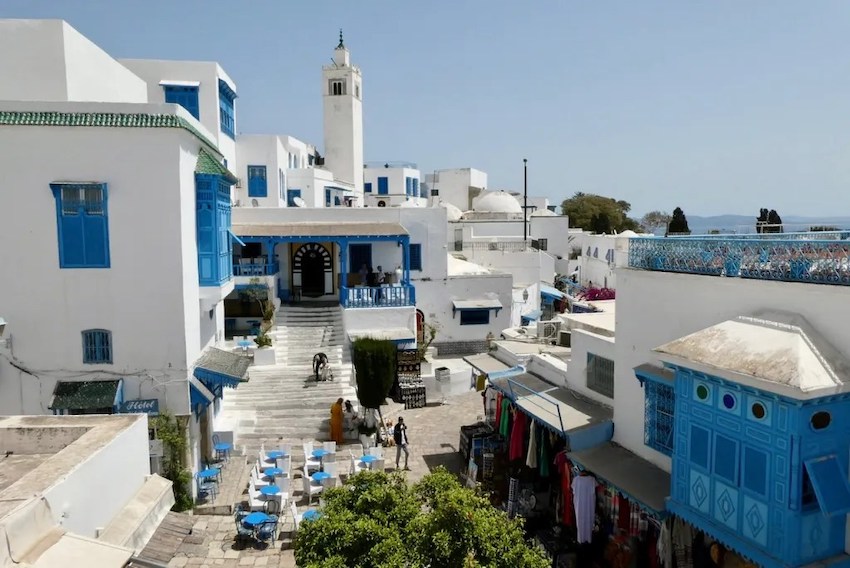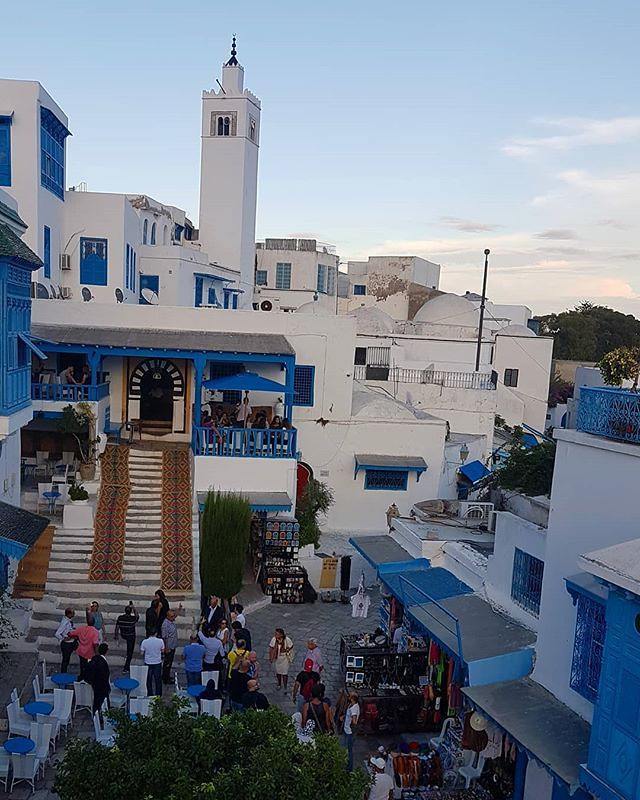 Sidi Bou Saïd has been attracting and enchanting visitors from all over the world for hundreds of years with its beauty and uniqueness, one of the gems of Tunisia.
The Mediterranean country in North Africa is rightly proud of its fascinating ancient history, vibrant culture, amazing natural diversity and true hospitality in accordance with its slogan: Inspiring Tunisia.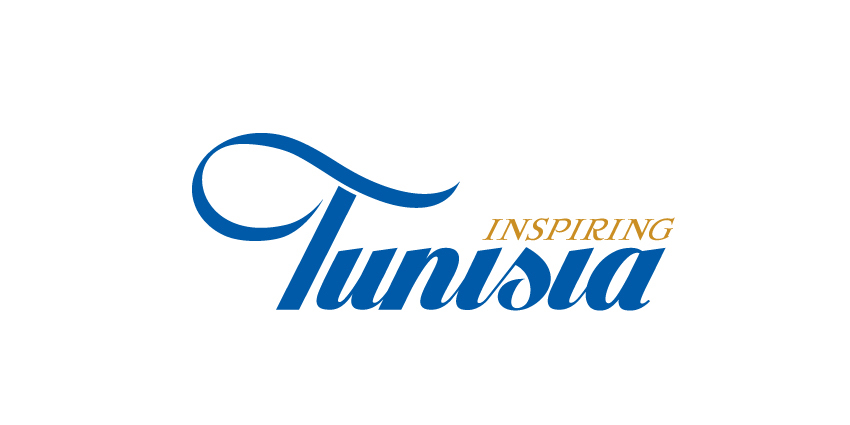 Source: Embassy of Tunisia in Budapest,
Tunisian National Tourist Office (TNTO Budapest Office)