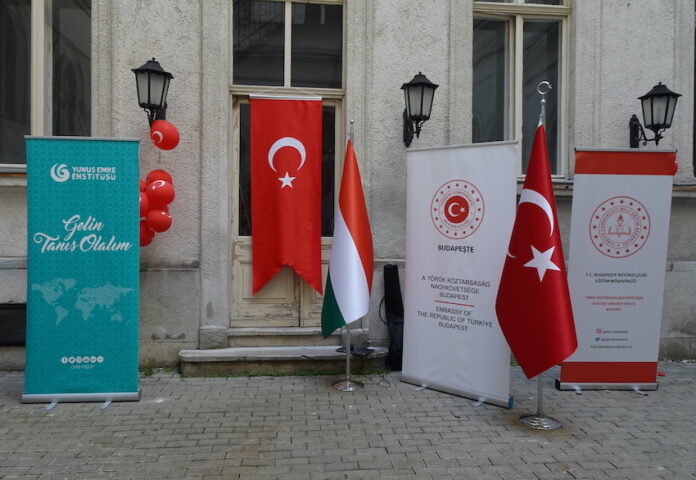 "The Hungarian brothers will not forget their Turkish brothers"
Edited by Anna Popper
The Embassy of the Republic of Türkiye in Budapest, in cooperation with its Office of Education, organised a large-scale event on the occasion of the National Sovereignty and Children's Day of Türkiye on the 23rd April 2023. The function, held at the Yunus Emre Turkish Cultural Centre in Budapest, was dedicated to the theme "From Hungarian Brothers to Turkish Brothers", which started with the very popular Bayram holiday.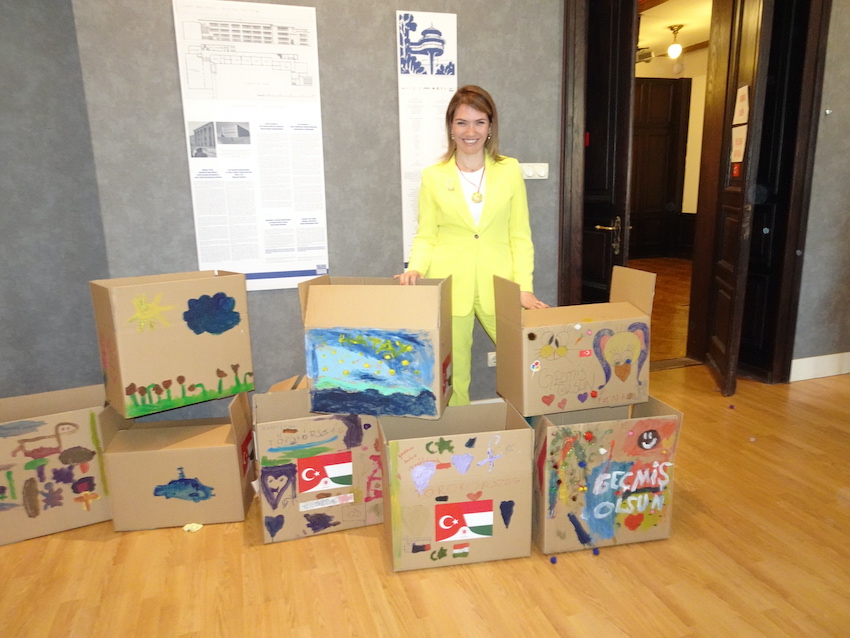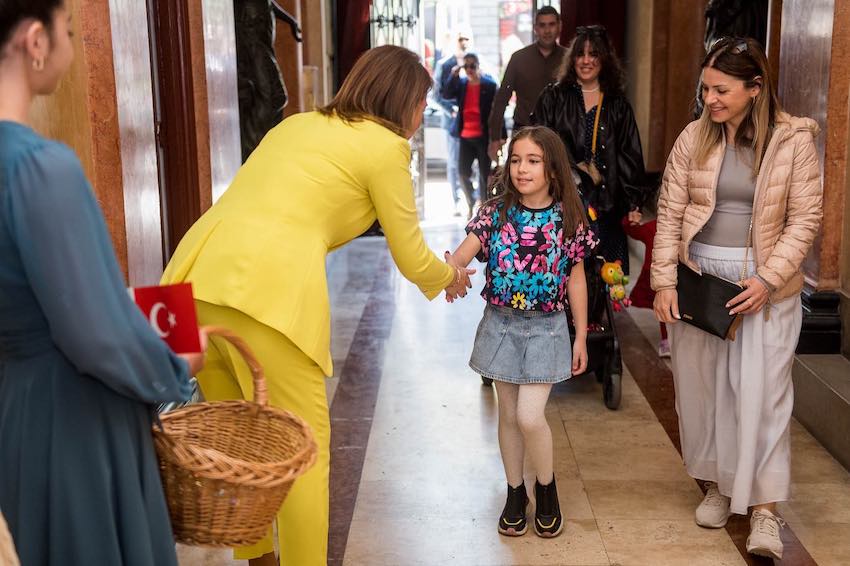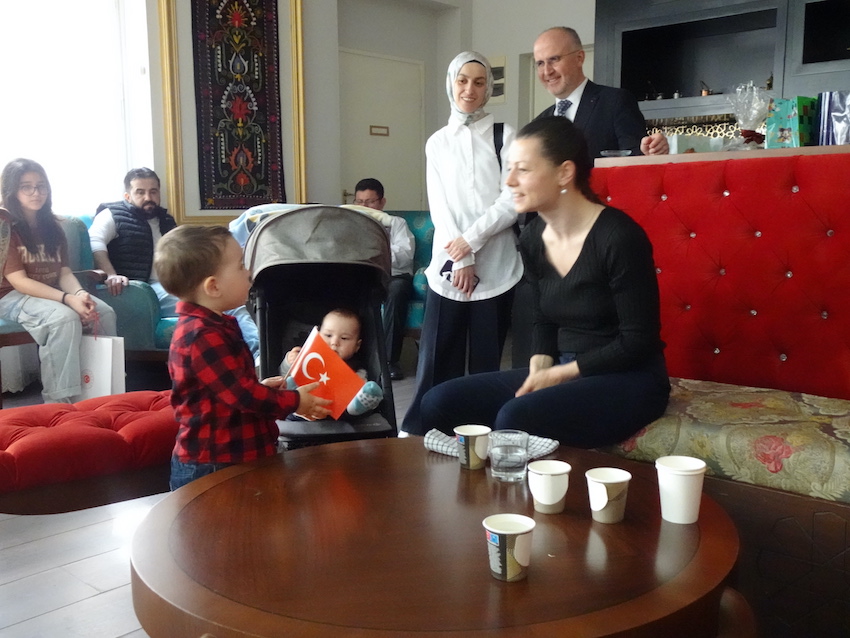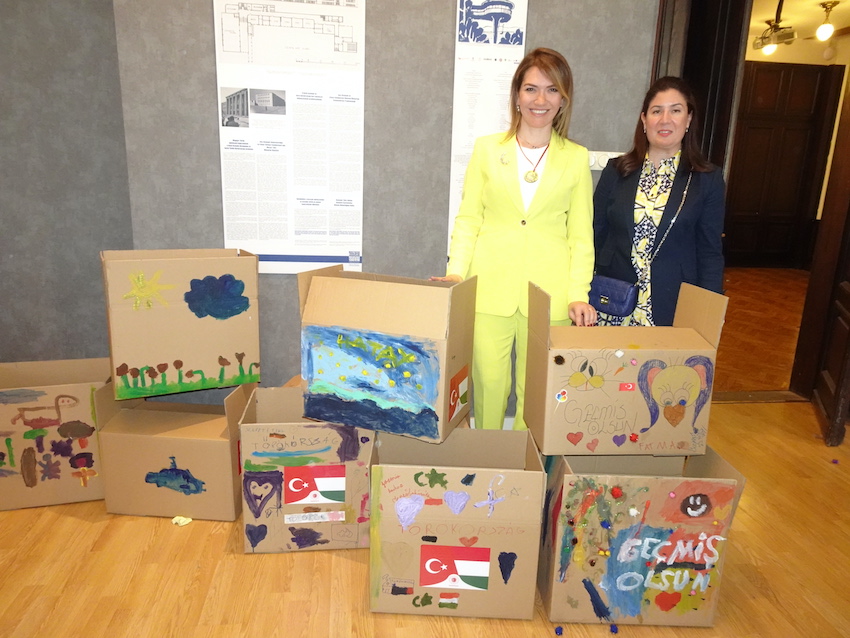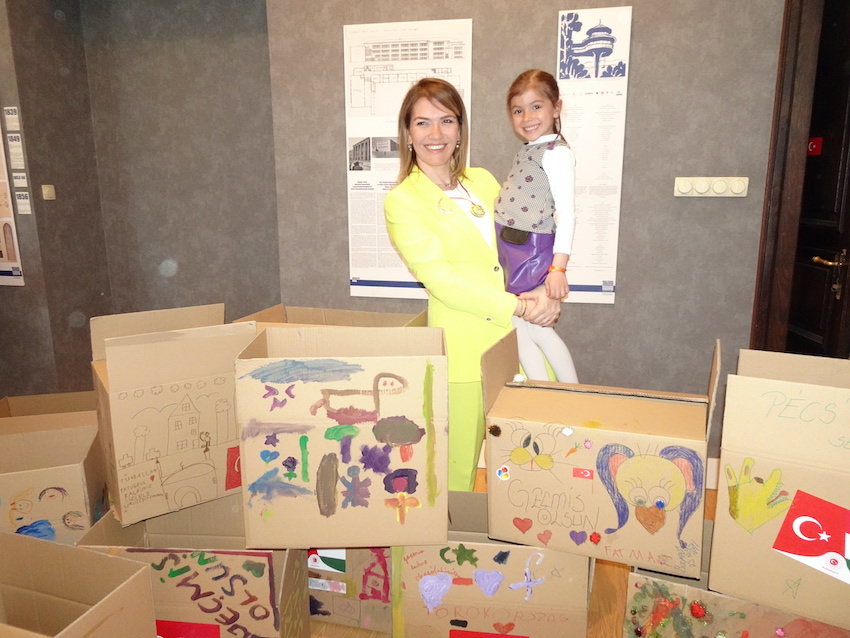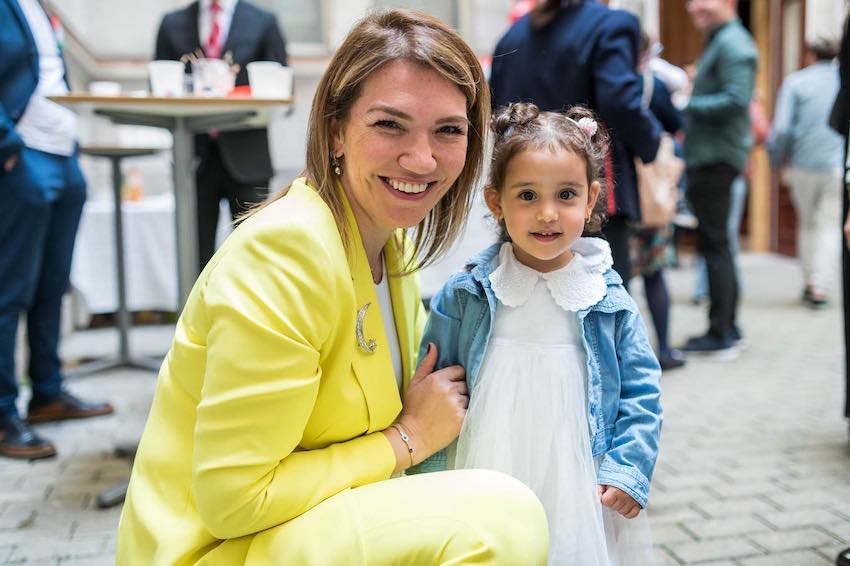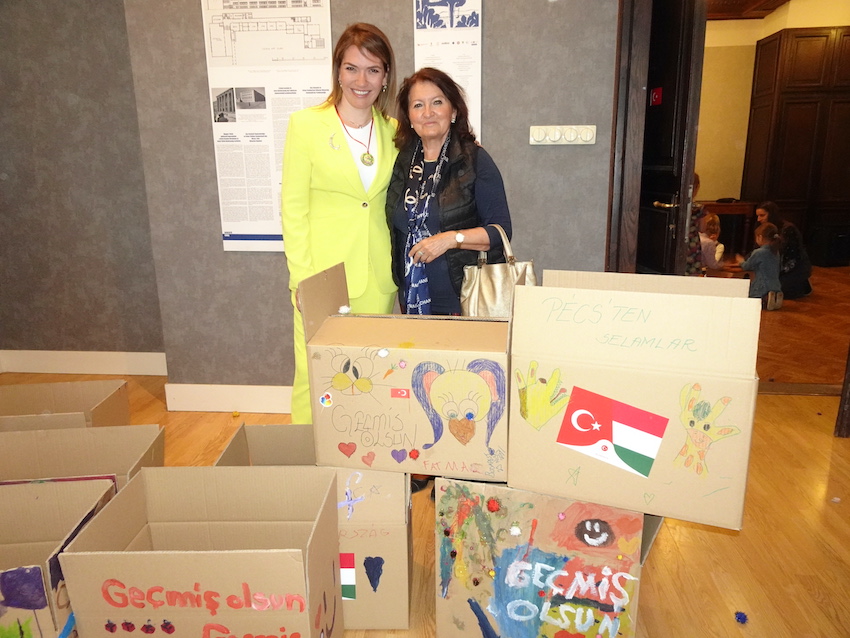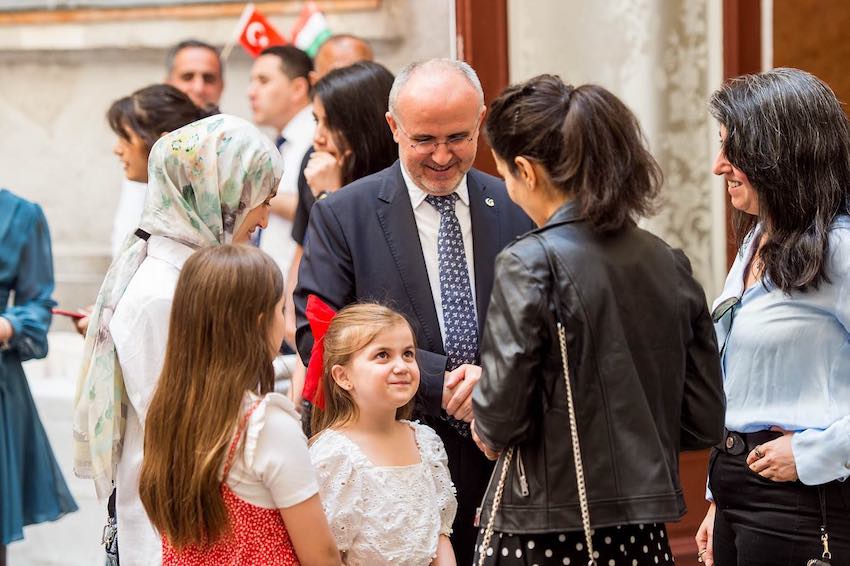 Children's Day was supported and sponsored by the Yunus Emre Turkish Cultural Centre, the General Directorate of Social and Child Protection, Turkish Airlines, Szamos Kft., Magyar Origami Kör (Hungarian Origami Society), Utasellátó, FORTIX Consulting Kft., REGIO Játék, and Auguszt Cukrászda.
While celebrating, the Turkish and Hungarian children created a large number of gift boxes filled with toys, crayons, shoes and origami to bring smile on the faces of Turkish children who survived the earthquake.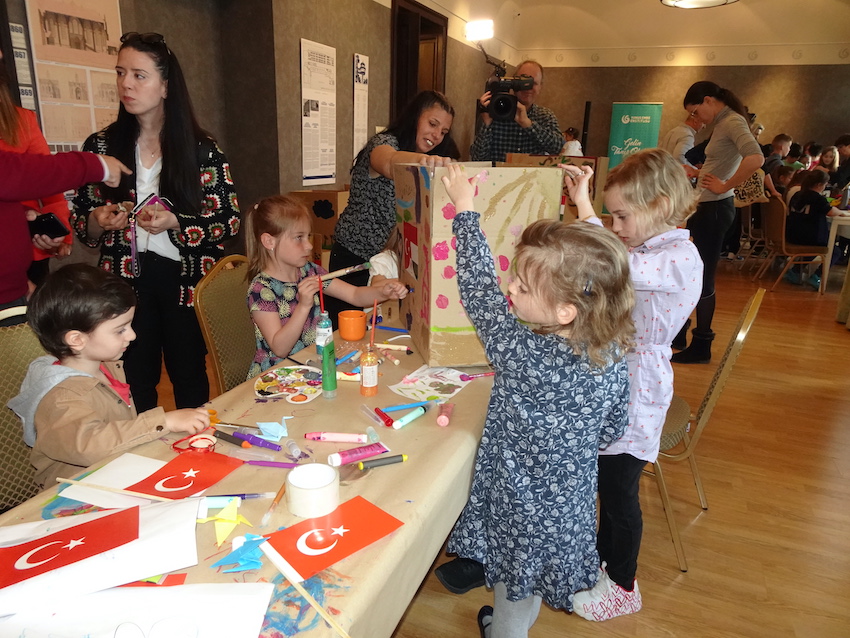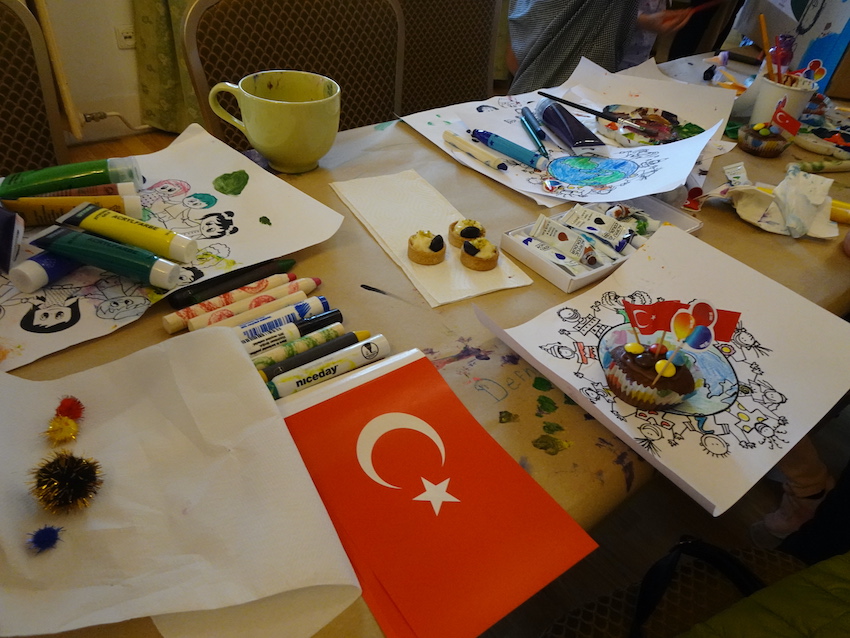 The mayors of Pécs, Debrecen, Szigetvár, Hatvan, Mohács, Kaposvár and Székesfehérvár, and their representatives, as well as children from the respective regions were in attendance and donated toys to Turkish children living in the earthquake-affected areas.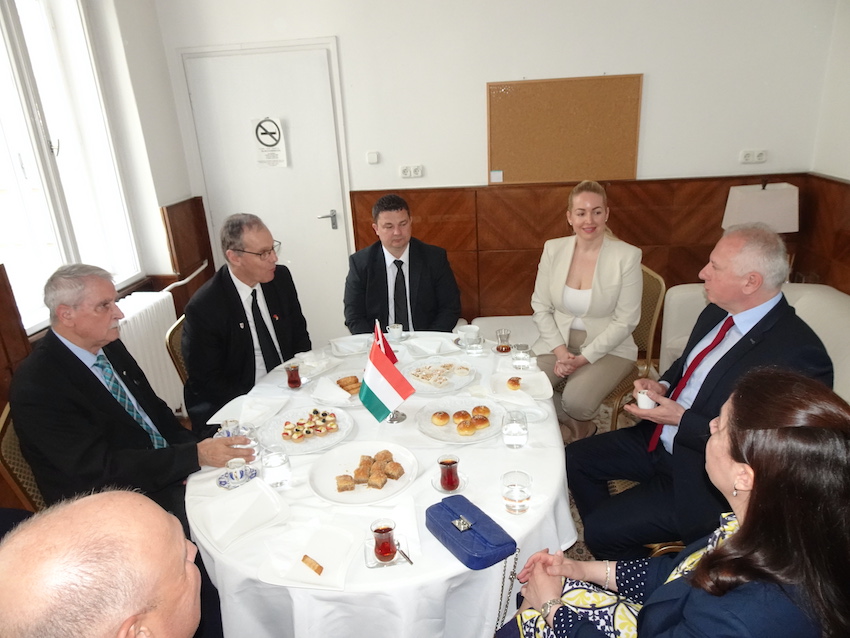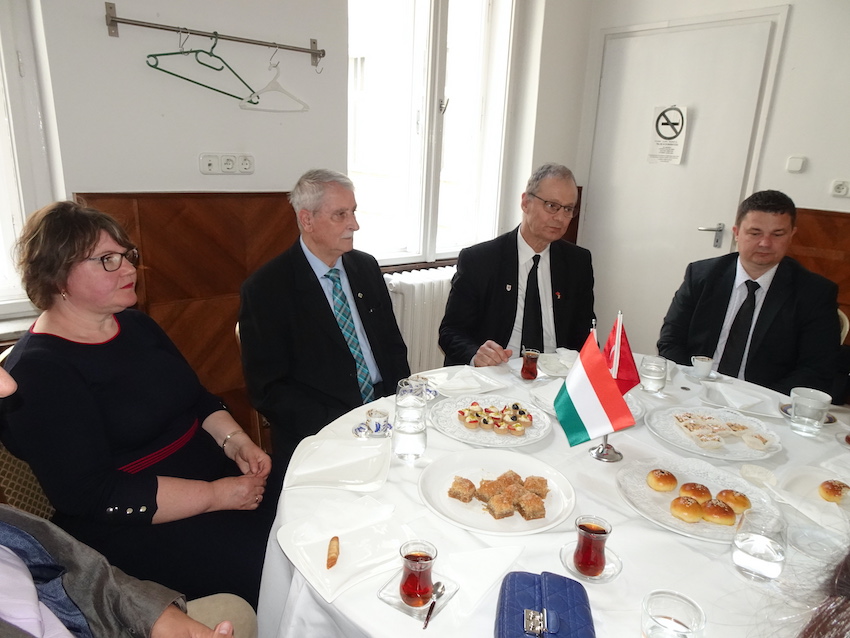 With the voluntary support of Turkish nationals and university students, educational sessions such as rhythm imitation, painting, origami, Rubik's Cube and toy making, fairy tales and folk dances, as well as science and experiment fields were held.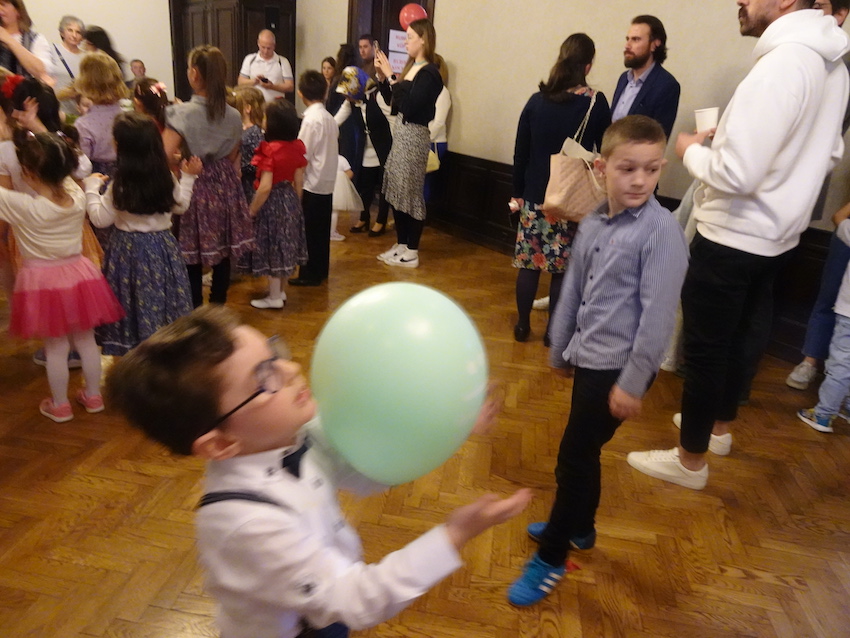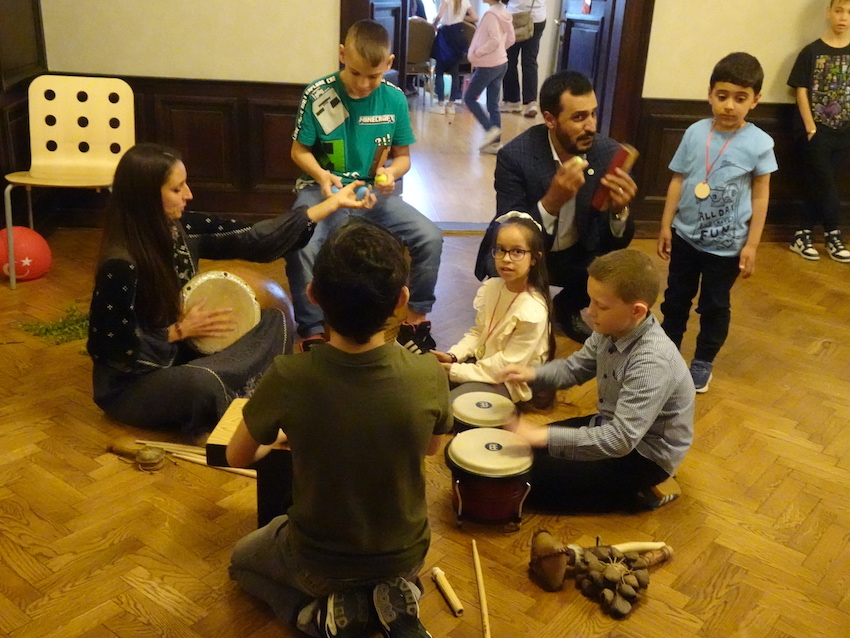 H.E. Mrs Gülşen Karanis Ekşioğlu, Ambassador of the Republic of Türkiye to Hungary handed over certificates of participation to all children present at the event, as well as gift packages containing crayons, toys, tissues, cookies, Turkish and Hungarian books, and Turkish and Hungarian flags.
In her speech, the Ambassador welcomed all the children on the occasion of Bayram and the National Sovereignty and Children's Day of Türkiye and congratulated them for the beautiful gifts made for the Turkish children living in earthquake-affected areas. The Head of Mission expressed her gratitude to the Hungarian people for their solidarity and support shown after two devastating earthquakes on 6 February 2023 in the Southeast region of Türkiye, stressing that she would do everything possible to heal the wounds and return to life in the provinces hit by the disaster. Children are the most vulnerable in this situation and supporting them during this difficult period is a priority. "Let's all come together for the children and be a light of hope for them. We will heal our wounds, we will rise again, our strong and beautiful country will overcome this difficult time"- she said.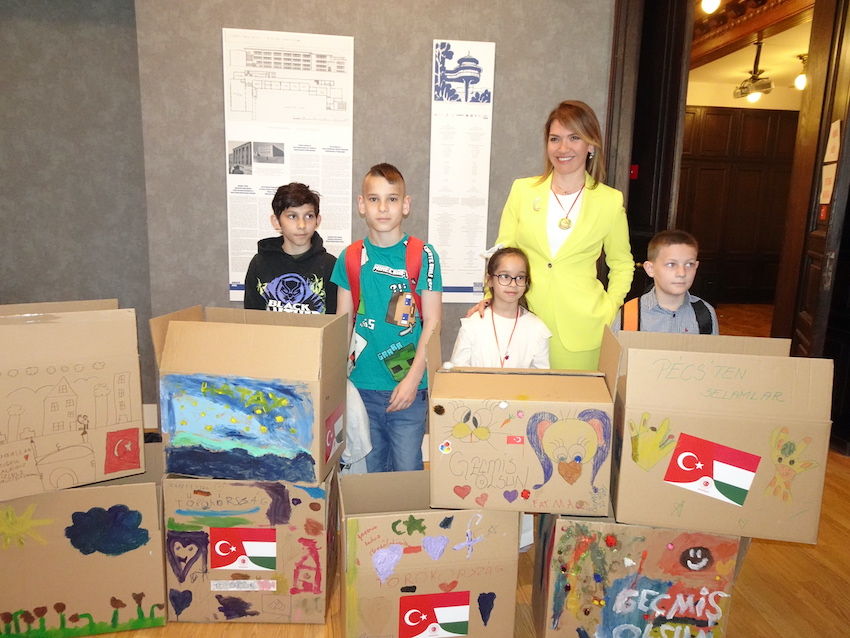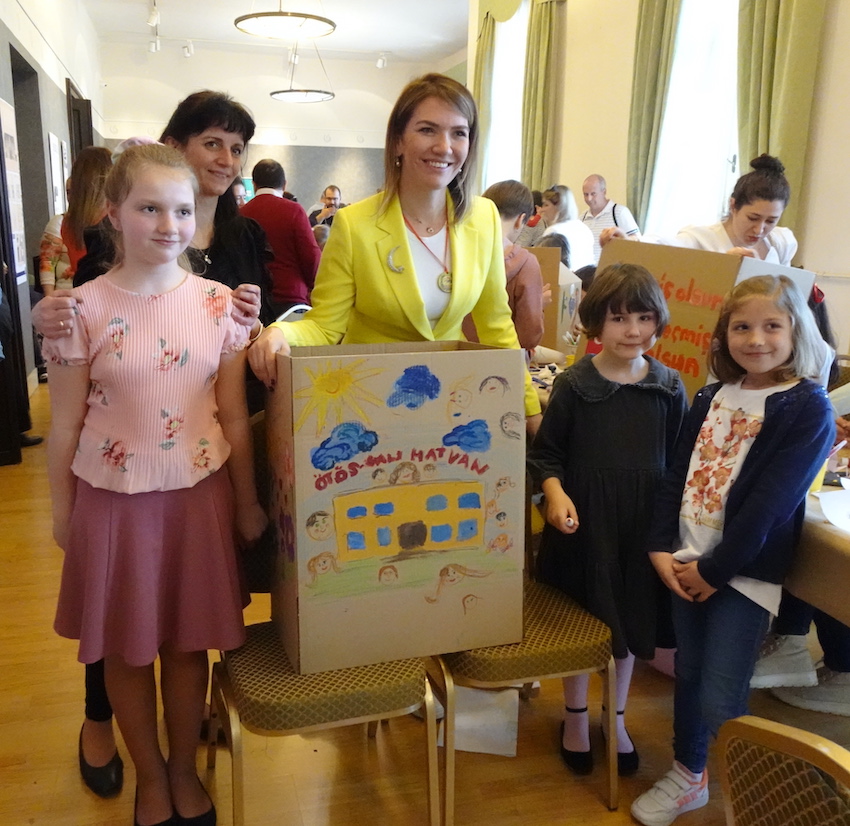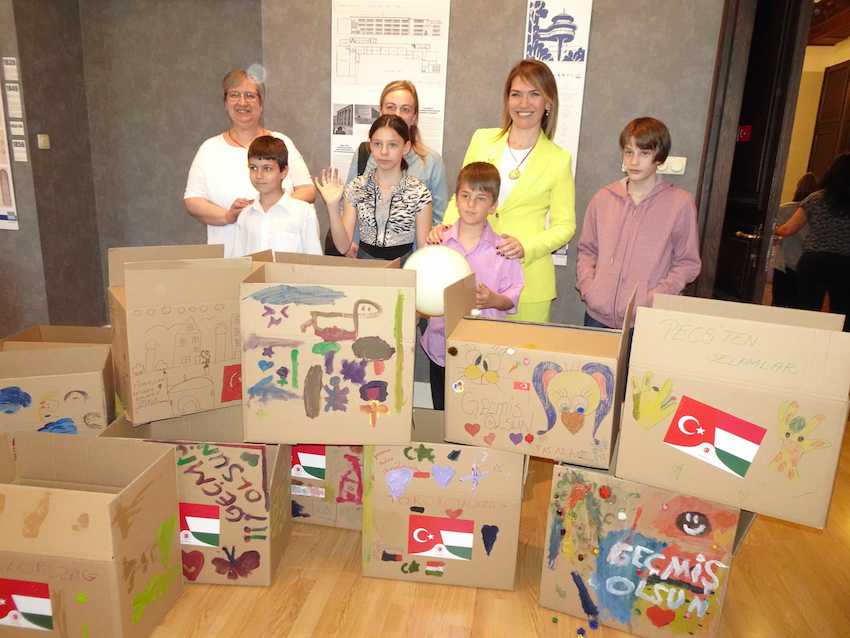 Ambassador Gülşen Karanis Ekşioğlu also mentioned that the mystical Turul birds have an important place in Turkish and Hungarian traditions, mythology and legends, it also became a symbol of peace. These birds of prey are believed to have guided both peoples on their migratory route from Central Asia to their present-day homelands.
According to a Japanese legend if a person makes a thousand paper cranes, a wish will come true.
The wish of the Turkish and Hungarian children who created a thousand paper birds on that day, would be to look to a joyful future full of hope.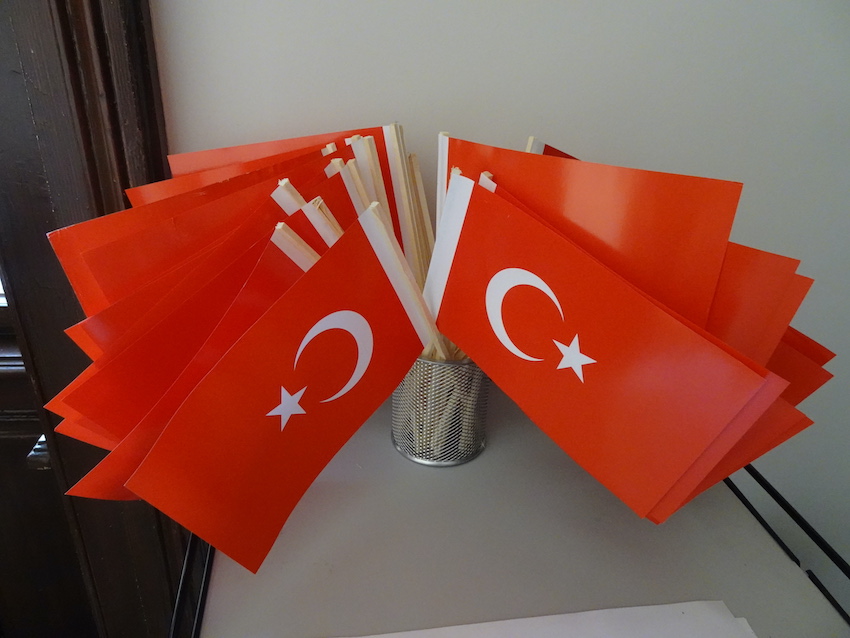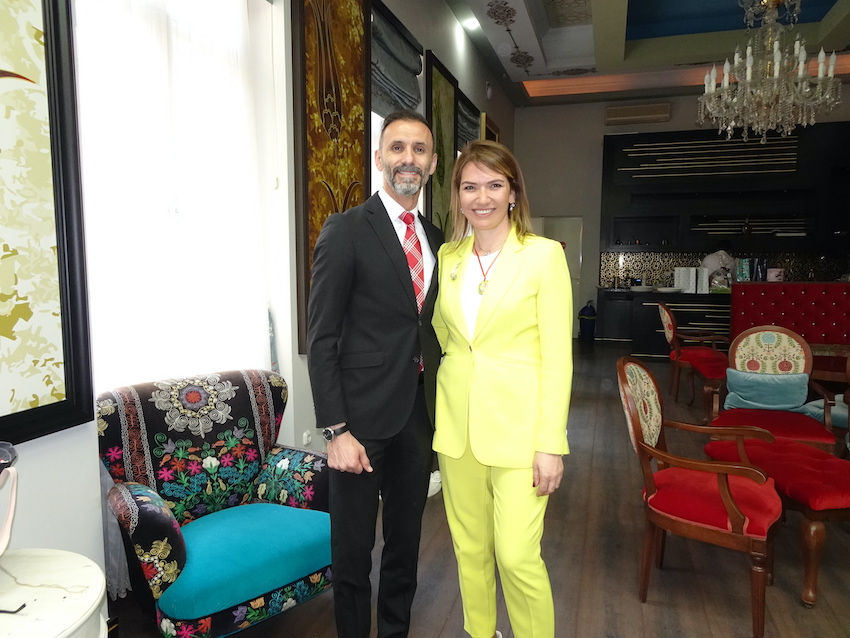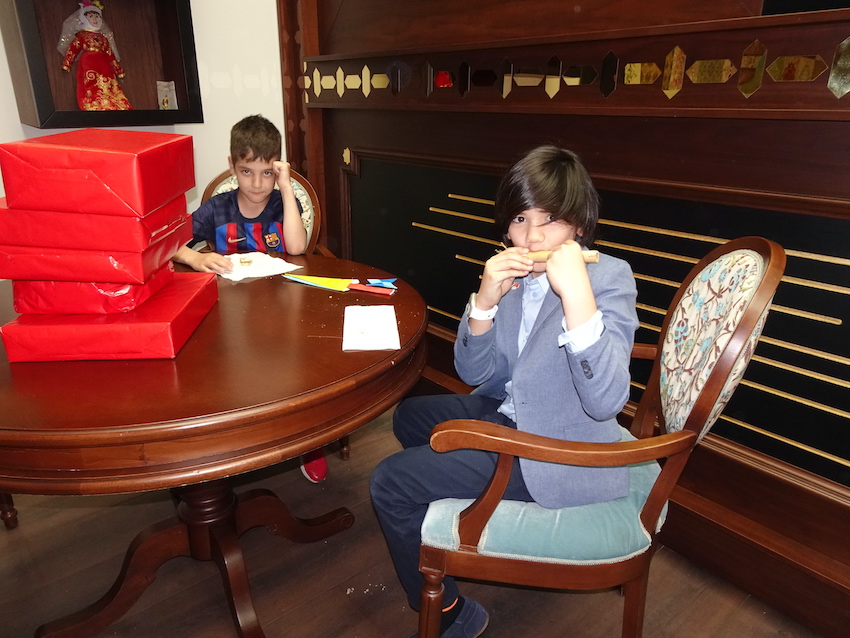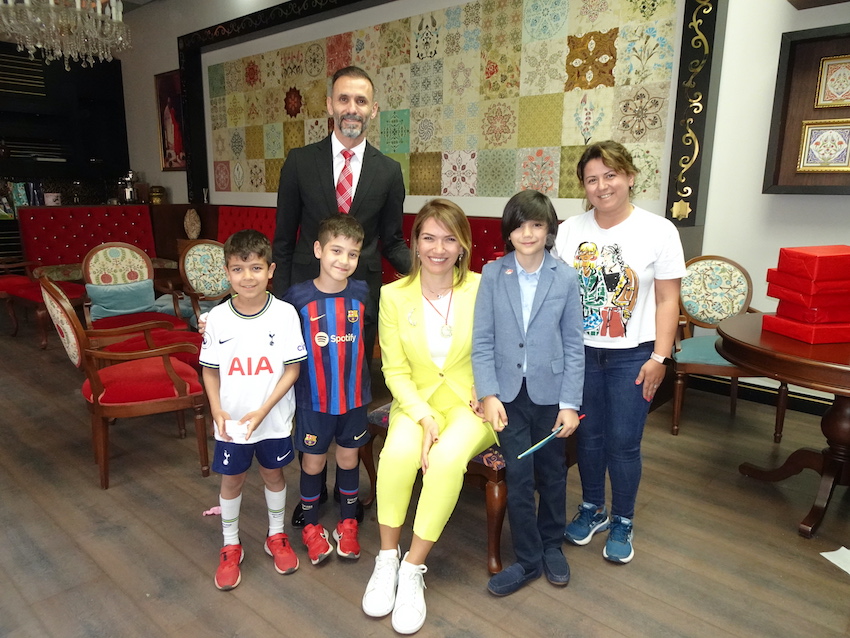 Source: Embassy of the Republic of Türkiye in Budapest