Written by Anna Popper
The Embassy of India organised a great celebration for the 7th International Yoga Day. On the 20th June, the main event was held in the Athletic Centre on Margaret Island in partnership with the City of Budapest. The Mayor of Budapest, Gergely Karácsony gave a special address on this occasion. The event started with a welcome speech by Deputy Mayor Erzsébet Gy. Németh, followed by an address of H.E. Kumar Tujin, Ambassador of the Republic of India to Hungary.
On the 21st June, Day of Yoga, an event took place at the iconic Fisherman's Bastion in cooperation with the Municipality of District 1., which was opened by Mayor Ms. Márta Naszályi.
The UN General Assembly adopted a resolution on the 11th December 2014 with an unprecedented 177 countries to proclaim 21 June as International Day of Yoga. Since then, this day has become one of the largest mass movements in the quest for good health and well-being, recognising the many benefits of this ancient Indian practice and events are organised around the world to showcase Yoga, which has been acknowledged as an intangible cultural heritage of humanity by UNESCO. During the past six years, several cities in Hungary have enthusiastically celebrated International Day of Yoga. Despite the pandemic, the theme of this year's yoga day is: "Yoga for Wellness". International Day of Yoga and the Ganga-Danube Festival have become a significant part of the Hungarian event-calendar.
Yoga teachers and the Embassy, together with representatives of prominent yoga schools, conducted a joint Yoga Protocol specifically designed by Indian Yoga Masters to suit the requirements and physical conditions of the public. A demonstration of advanced yoga techniques was also undertaken. It may be recalled that when it comes to yoga, H.E. Narendra Modi, Prime Minister of India said: Yoga is the journey "from me to we", and yoga makes better individuals in thought, action, knowledge and devotion.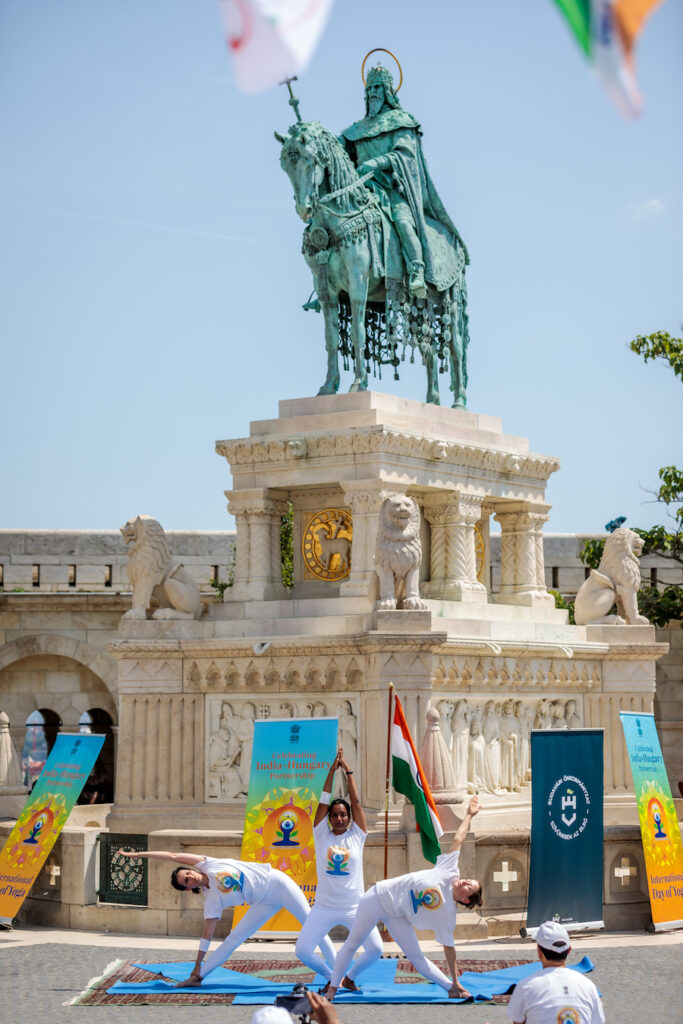 Source: Diplomatic Magazine