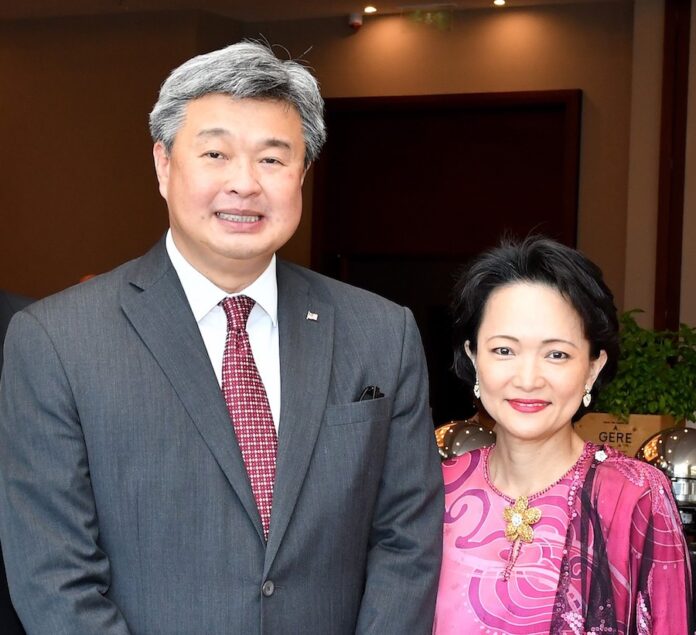 Farewell Interview with H.E. Cheong Loon Lai, Ambassador of Malaysia to Hungary
Your Excellency, what are Your experiences while working and living in Hungary as Ambassador of Malaysia to Hungary? How did You and the Embassy manage Your professional activity amid pandemic?
– The experiences of working and living in Hungary over the past four years have been simply wonderful and memorable. Hungary will always be a special place to my family and me as we have made so many good memories here.
One aspect of our lives that we will all miss dearly is the regular walks in the nearby forest in 2nd District. So close to the city, it has an excellent and extensive network of hiking trails. On top of that, the precious supply of clean fresh air and the priceless benefits of being in nature.
The country itself is like a hidden treasure trove with a variety of sights and sounds. Before the pandemic, I am glad we were able to travel around the country, covering some of the 19 Hungarian counties.
Under the pandemic conditions of 'curfews' and 'lockdowns', active diplomatic life in Budapest almost came to a standstill. There were hardly any diplomatic events or gatherings for over a year. During this period, it was rather sad too, having to bid farewell to some of my diplomatic colleagues with just a phone call.
In my Embassy, we generally coped well and adapted quickly to the expected new normal; adhering strictly to the recommended SOPs in our day-to-day operations and stressing persistently the attitude not to take things for granted. To date, I am just glad and thankful that throughout the height of the pandemic in Hungary, we were all able to keep ourselves safe and without a single case of infection.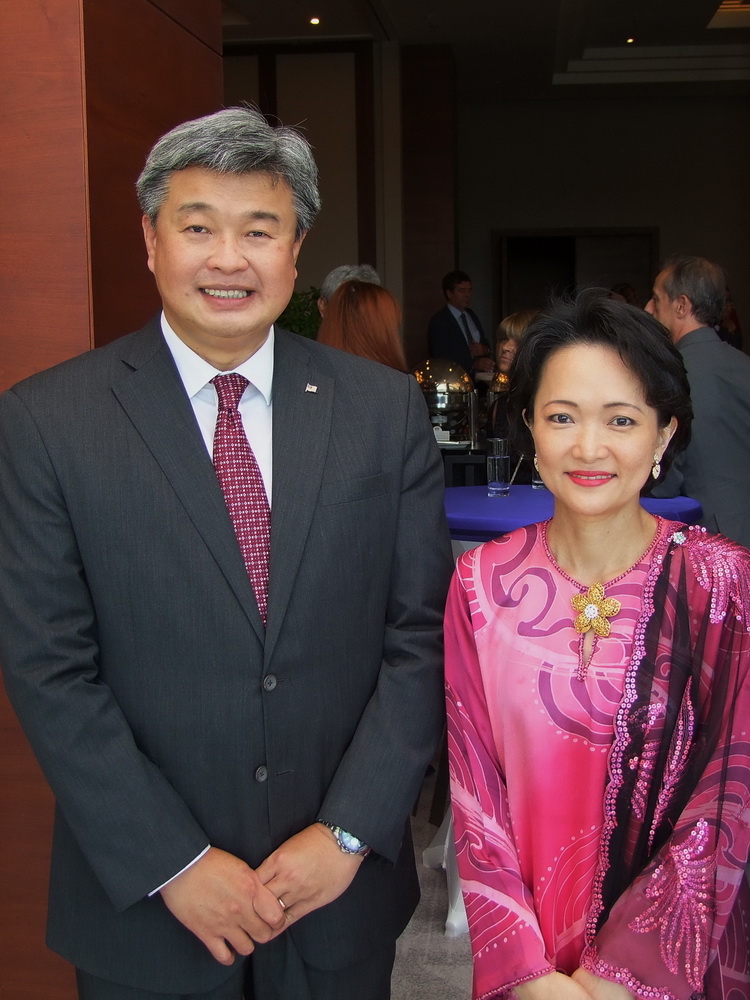 What do You consider the major achievements of Your ambassadorship in Hungary that You are most proud of?
– The bilateral statistics speak for themselves. I am happy that my four years here have been marked by progress in Malaysia's relations with Hungary, particularly in trade and investments, as well as the increasing numbers of Malaysian diaspora in Hungary.
Currently, our partnership stands on good and solid footing. Despite the geographic distance, both Malaysia and Hungary have continued to find and expand various forms of cooperation that are mutually beneficial.
Our relations have always been characterized by strong economic activities, namely, trade and investment, tourism and technology transfer. For the past 3-4 years, Hungary has remained one of Malaysia's top ten EU trading partners. Since 2017, our total trade with Hungary continues to increase each year and in 2020 alone, despite the pandemic conditions, total trade has reached USD 1.18 billion.
Bridging us closer is the people-to-people connection. With the signing of the MOU on Higher Education in 2018, Malaysian students now have the opportunity to further their studies at prestigious Hungarian universities. To date, 37 Malaysian students have benefited from the Stipendium Hungaricum program, as they add to the small but growing community of about 110 Malaysians living in Hungary.
In 2019, I was delighted to be part of the celebration for the 50th Anniversary of Diplomatic Relations between our two nations. Besides hosting a large-scale National Day Reception, my Embassy proudly organised an exhibition on "Malaysia-Hungary: Five Decades of Diplomatic Relations" at the National Széchenyi Library.
The month-long exhibition showcased historical photos, ancient maps, books, news articles and never-seen before manuscripts. The project was a joint effort with the Hungarian Embassy in Kuala Lumpur, while research and sourcing for historical materials were placed on the shoulders of the Malaysian National Archives (Arkib Negara) and the National Széchenyi Library. The interesting discoveries of this exhibition were very uplifting and inspiring for many of us at the Embassy. Over the years, it was evident here that our two countries have come a long way in nurturing and deepening the bond of friendship.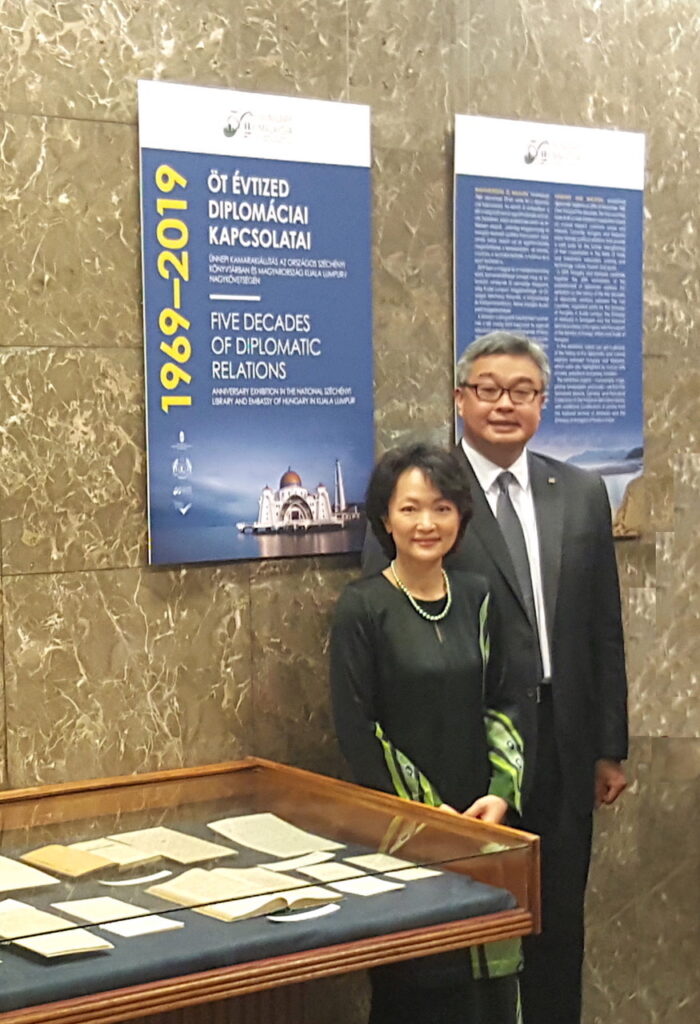 What will You take with You from here as a memory?
– The past four years have indeed been a rewarding experience and I will leave Hungary with many fond memories.
I was here when Hungary hosted the 17th FINA World Championships in July 2017. It was truly a proud moment to witness Malaysian diver Cheong Jun Hoong dive to a gold medal, becoming Malaysia's first diving world champion.
Another interesting flashback is the overwhelming reactions of the Hungarian public towards the exotic Malaysian fruits that were first introduced in 2018 – and again in 2019 – at the annual Diplomatic Fair, a charity event organised by the Diplomatic Spouses of Budapest (DSB). This initiative was made possible by the excellent coordination of the Malaysian Agriculture Office (MAO) in The Hague. The Jackfruits and Dragon-fruits were crowd-pullers to our stand and were instant hits with many who were tasting them for the first time.
We will bring back huge collections of photos of our time here. These will add to the memories of our first family trip to Budapest in 2007 and my subsequent two working visits in 2011 when Hungary hosted the ASEM Ministerial Meetings.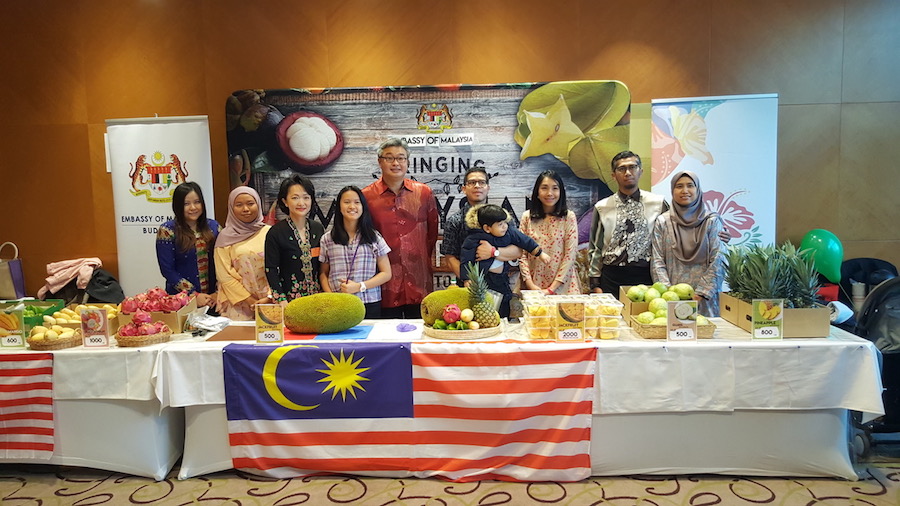 Do you know what Your next assignment will be?
– My tour of duty in Hungary ends this July and I will be heading back to the Ministry of Foreign Affairs Malaysia, which is located in our Administrative Capital – Putrajaya. So far, I have been given the indication that my next assignment will be at the Multilateral Affairs Department, which basically involves a fair amount of international and regional meetings.
What would You like to be if not an Ambassador?
– Interesting question, I have never been asked before! Looking back, I wanted to be a Sports Journalist. Upon graduation with a first degree in Mass Communications, I joined a mainstream English daily as a Cadet Journalist. On my first day at work, I was told that rookies would all start at the General News Desk. A couple of months down the road, I knew that my burning interest to join the Sports Desk would remain just a wish. Instead, I noticed that I was gradually being groomed to the Crime Desk. I was slotted to do the graveyard shifts; assigned to cover the Courts proceedings and even sent to hover near hospital mortuaries for some tragic yet interesting stories. Thankfully, a few months later, I received a one-year scholarship to study the Portuguese language in Lisbon. Hence, I tendered my resignation with the newspaper, packed my bags and off I went on the new adventure. And as the sayings go, "just walk away and never look back", and "the rest is history!"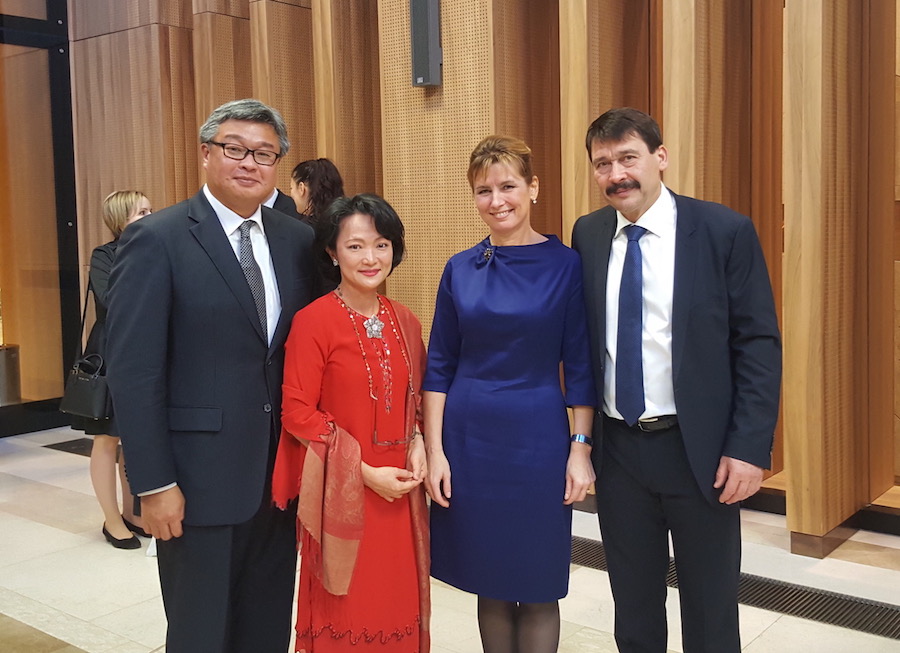 It was a great pleasure for me to have the chance being in contact with Your extraordinary wife, who has been enormously supportive of You and is one of the driving forces of Diplomatic Spouses of Budapest (DSB).
– It is interesting that you used the description "extraordinary". That is the precise word my wife Bee-Ling says of Hungary, that "even the ordinary becomes extraordinary" – be it a stroll in the city, a walk in the forest, catching sunrise and sunset (which, by the way, is spectacular), etc. She truly feels blessed and sees everyday here as being special in this beautiful country. She was happy to be a part of DSB, to serve as the Secretary for 1.5 years and in the Diplomatic Fair committee for three years. She takes her role very seriously and gives her 110% effort in all she does. I am very grateful and blessed to have her unwavering love and support in my work and my life.
Your Excellency, what would be Your farewell message?
– The success of my stay here is made possible by the warm hospitality and generous support of all my friends, colleagues, counterparts, and my team from the Embassy. The friendship that is established here is a precious gift that I will treasure for a very long time. Somewhere and someday, I hope we will meet again. In the meantime, while we are apart, please do keep in touch.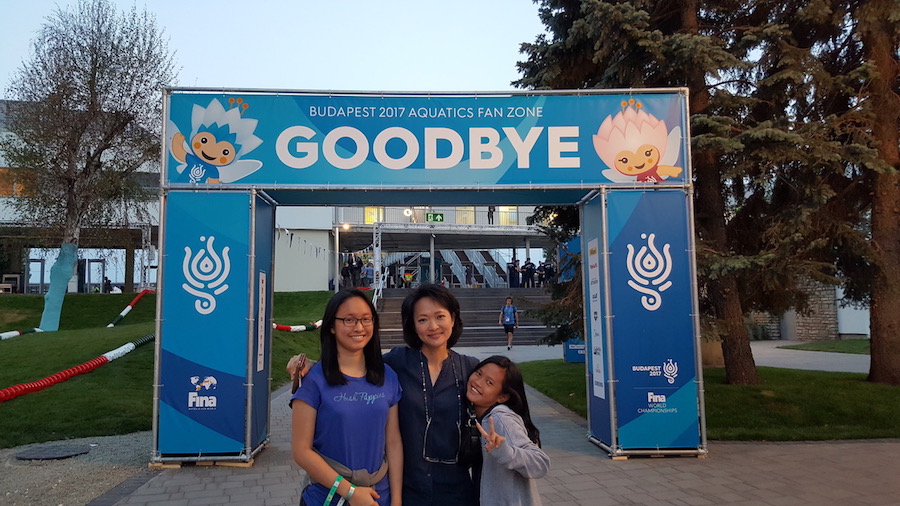 Written by Anna Popper
Source: Diplomatic Magazine