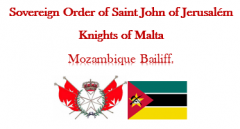 Sir Luís Miguel Garcia Cruz, Bailiff of Mozambique of the Sovereign Order of Saint John of Jerusalem, Knights of Malta, Federation of the Autonomous Priories (KMFAP), reported that – together with Mrs. Denize Sultane and Mrs. Miluon – another donation of food items was given on the 5th February 2021, this time to the Christian community in Maputo, more specifically to the Congregation of the Mission and to the Missionaries Fathers Francisco and Licínio in the Church of St. John the Baptist.
The Missionaries Congregation informed our Bailiff that there would be new projects of great dimension in the educational and social fields, therefore our Bailiwick took the commitment of collaborating as much as possible and as soon as we receive more details on these plans.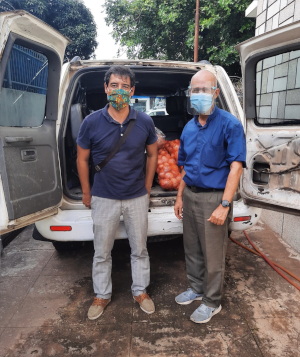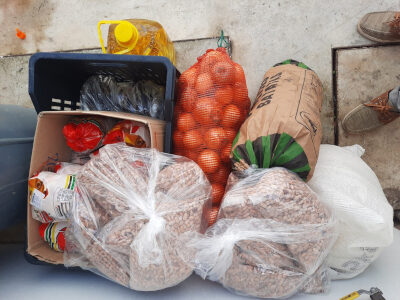 In addition, the Mozambican Public Hospitals have presented requests for donations of various disposable hospital items, due to stock-outs and to the increased demand caused by the COVID-19 pandemic. Our Bailiwick will try to support also these hospitals as much as possible, because, as Sir Luís Cruz says:
"The Brothers and Sisters in St. John cannot lose the spirit of mission in charity and in the education of ALL human beings, in line with the ideals that have blessed us for centuries. As economic and social conditions deteriorate, many communities around the world are facing increasing difficulties, so we must overcome this challenge once again, as we have overcome many others in the past. So, in view of the above, the Bailiwick of Mozambique encourages all brothers to fulfil their financial obligations to our beloved Order so that it can continue, in a healthy way, its planetary work."
The support provided by the Bailiwick of Mozambique to several Mozambican humanitarian institutions, mostly belonging to the Catholic Church, was very relevant, not because of the amount of each donation (which is considerable), but because these are regular donations, altogether representing a huge amount of food, by the end of the year, donated by our structure in this country.
We've just received the communication that a Mozambican producer will offer us a significant amount of cornmeal and powdered Malambe (fruit of baobab).
The Magisterial House is proud of the brilliant and committed work of Sir Luís Cruz and our Bailiwick of Mozambique.
8th February 2021