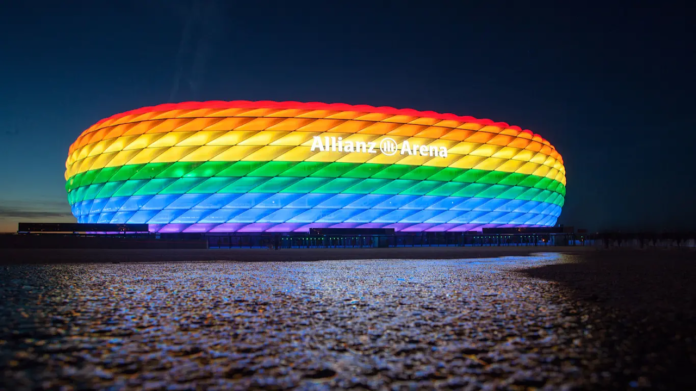 Correspondent: Dr Gabor Gulyas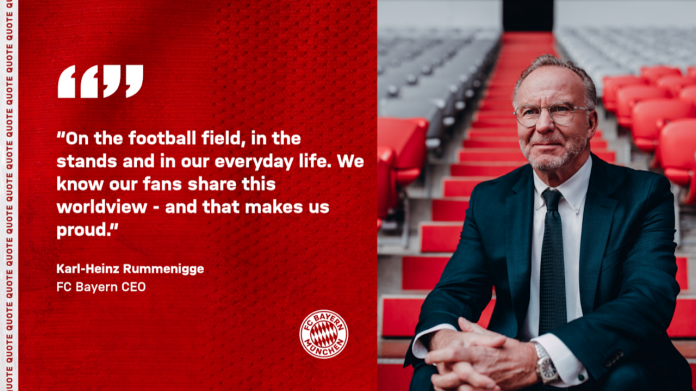 On 30th January FC Bayern München's captain Manuel Neuer will walk onto the pitch wearing a captain's armband that is absolutely different than the "normal one ". Instead of the standard white armband with an FC Bayern logo, Neuer will wear one with rainbow colours, representing the LGBT pride flag. This is part of a campaign by the club to promote tolerance and diversity. The Allianz Arena will also be lit up in rainbow colours, and the interior decor will also be changed accordingly.
On the occasion of "Remembrance Day in German Football " FC Bayern wants to promote greater tolerance in our society with the first team, the reserves, the women's team and the basketball team this weekend and of course show a role model against discrimination. The day of remembrance in German football is based on the International Holocaust Remembrance Day on 27 January. This year the Nie wieder (Never again ! ) campaign will focus on the same-sex relationship. Of course this day the club will commemorate her former president Angelo Knorr, who was President of the club between 1906 and 1907 and 1910 and 1913. Knorr was a chemist and gay and in 1913 was arrested after a male prostitute he'd been with gave his name during an interrogation. Proceedings against Knorr were eventually dropped, and he died in 1932 following a stroke. He played a key role in the history of the club.
FC Bayern is a modern and liberal football club that assumes these values: "As a cosmopolitan club FC Bayern stands for tolerance and diversity. Homophobia, hatred and exclusion of any kind should not play a role in this world." (Karl-Heinz Rummenigge, CEO
of FC Bayern).
The slogan of FCB normally is "Mia san mia", but on Saturday it will sound: "Mia san bunt".