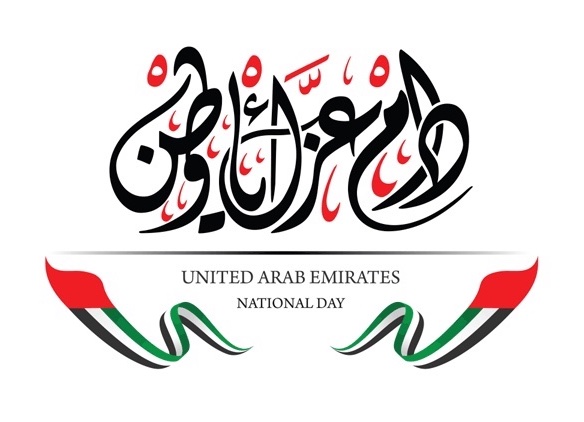 Edited by Anna Popper
On the occasion of the 51st National Day (اليوم الوطني;Al Yawm Al Watani), H.E. Saud Hamad Al-Shamsi, Ambassador of the United Arab Emirates to Hungary hosted a grand reception at the reconstructed historic Royal Stables in Budapest's Castle District.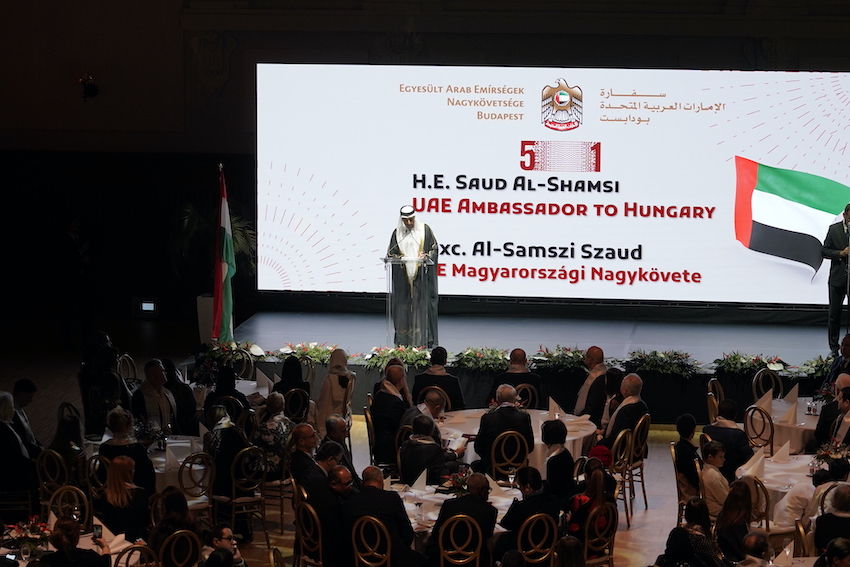 The event was attended by a large gathering, including the Guest of Honour, Mr. István Jakab, Deputy Speaker of the Hungarian Parliament, colleagues from diplomatic and consular missions in Hungary, government officials, members of the business community, friends and nationals of the United Arab Emirates to commemorate the anniversary.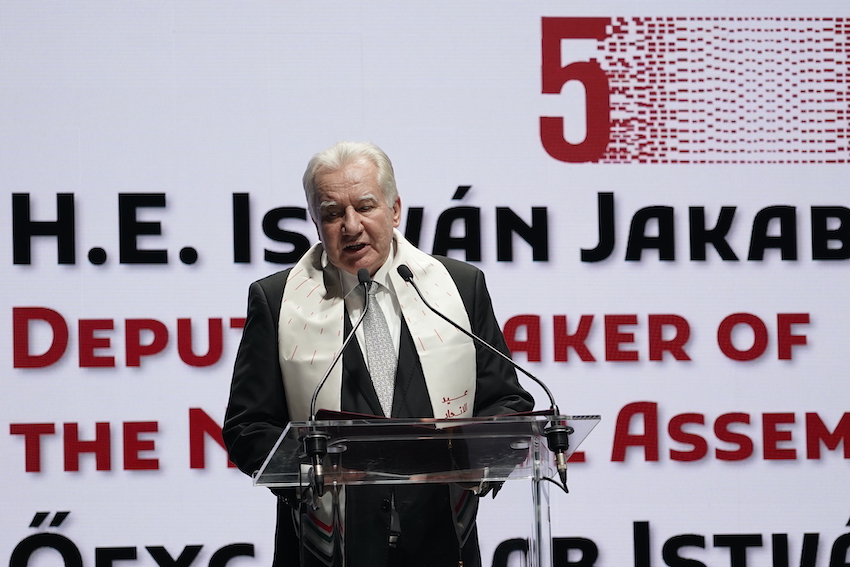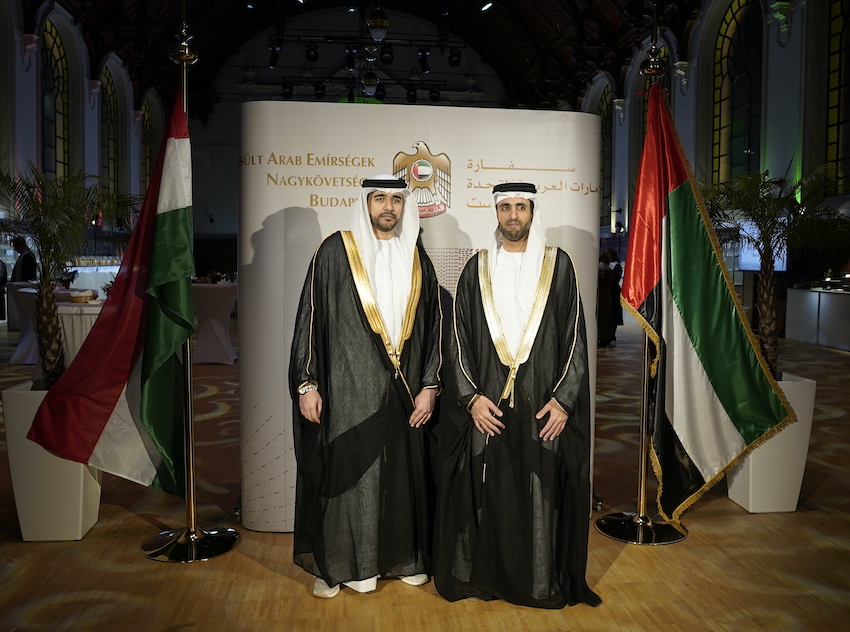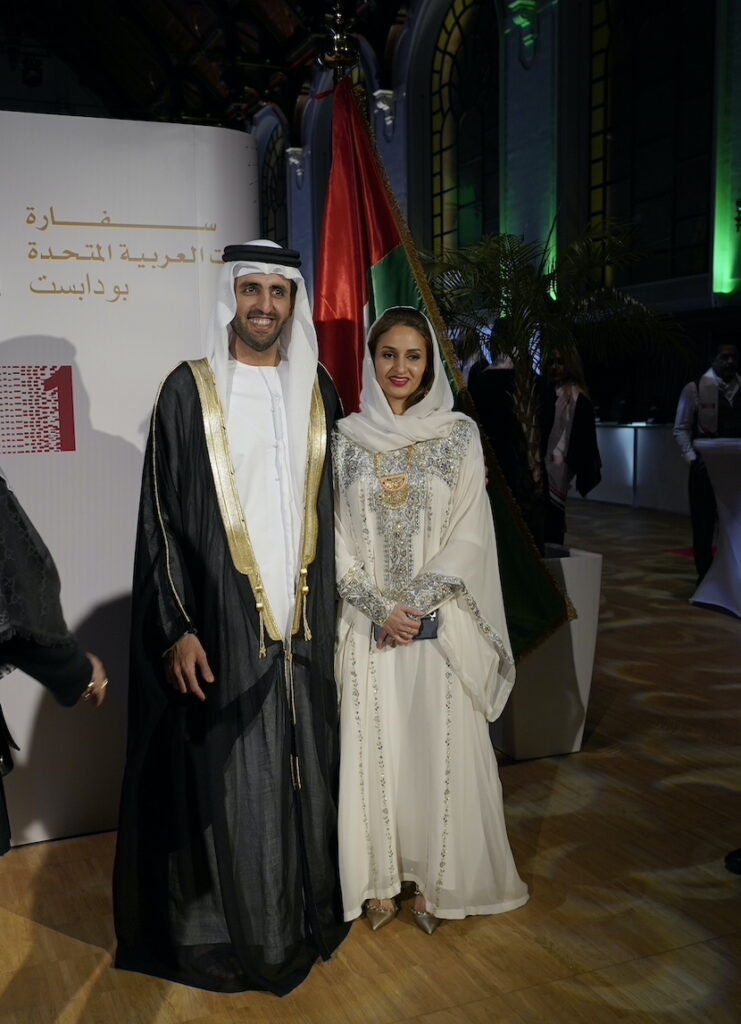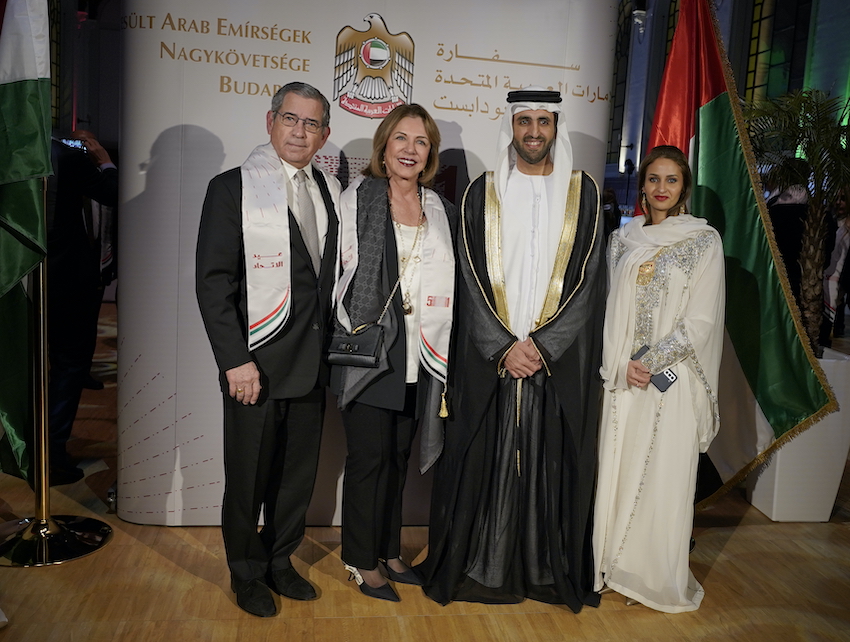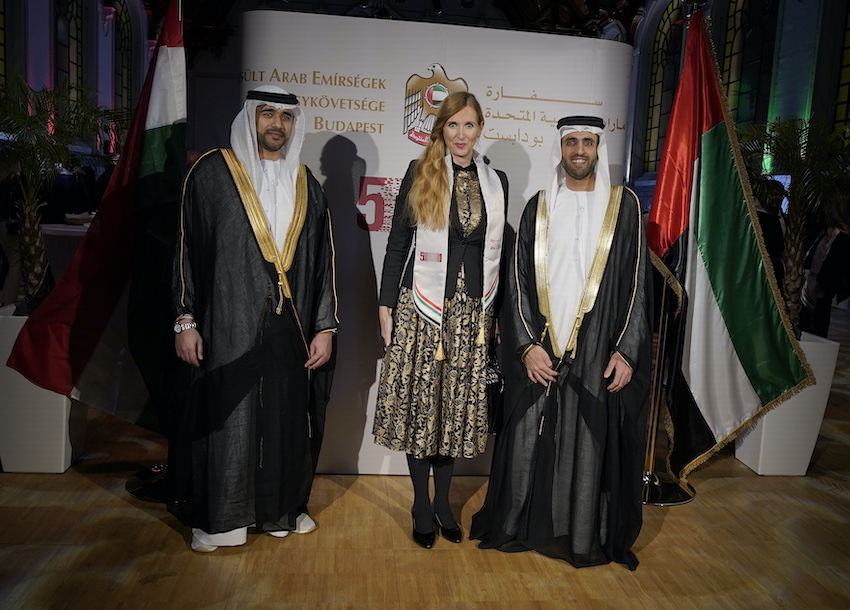 In the 51 years, since the United Arab Emirates was formed in 1971, they have had a major impact on the world. The reforms, colossal social and economic development and innovations, wise foreign policy have turned the UAE into a modern country, a powerhouse of trade and investment, and an important international centre for culture, sports and a popular destination for tourism. Under the leadership and guidance of President His Highness Sheikh Mohamed bin Zayed Al Nahyan, the nation continues to prosper. 2022 has been a year of extraordinary accomplishments for the UAE, including Expo 2020 Dubai, which attracted millions of visitors from around the world. The UAE's membership of the UN Security Council and the hosting of COP28 offer opportunities to work even more closely on key global issues. With the immense responsibility of hosting COP28, the UAE is ready to work to create a healthier and more prosperous world for all. The country has also laid the groundwork for holding the UN Climate Change Conference (UNFCCC) and awaits global leaders at the COP28 Summit from 30 November to 12 December 2023.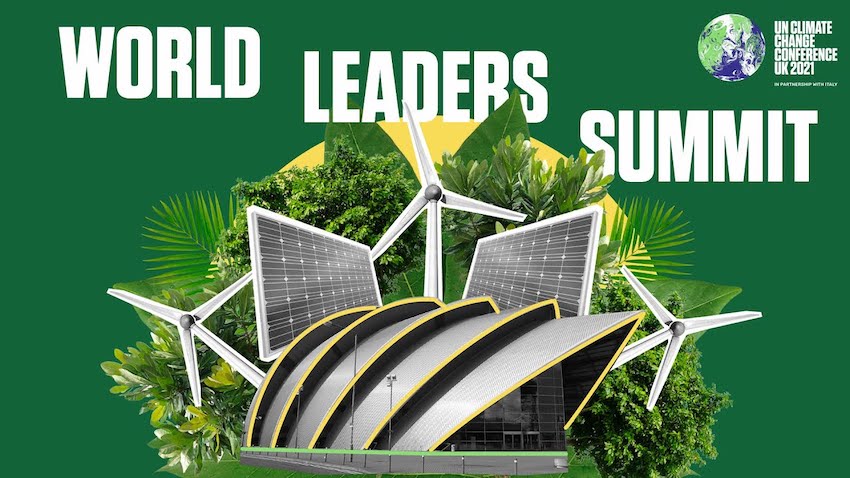 It is also important to note that 2 December has been declared World Futures Day (WFD) by decision of UNESCO, focusing on Inclusive and Resilient Futures. This day to be observed annually, will invite the world to use their capabilities and capacities for future generations.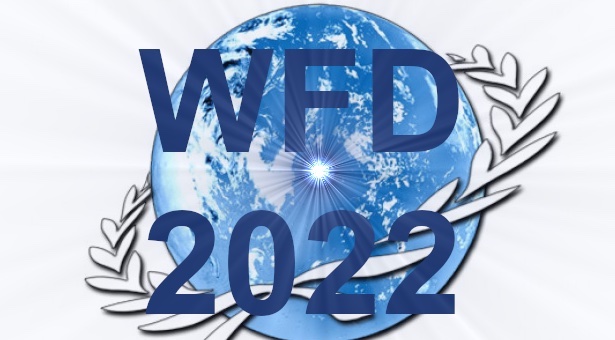 The National Day celebrations began with the national anthems performed by Hungarian musicians, then Ambassador Al-Shamsi welcomed the distinguished audience and conveyed the greetings of the UAE leadership to their Hungarian counterparts and the people, and delivered a keynote speech highlighting the major achievements of his homeland: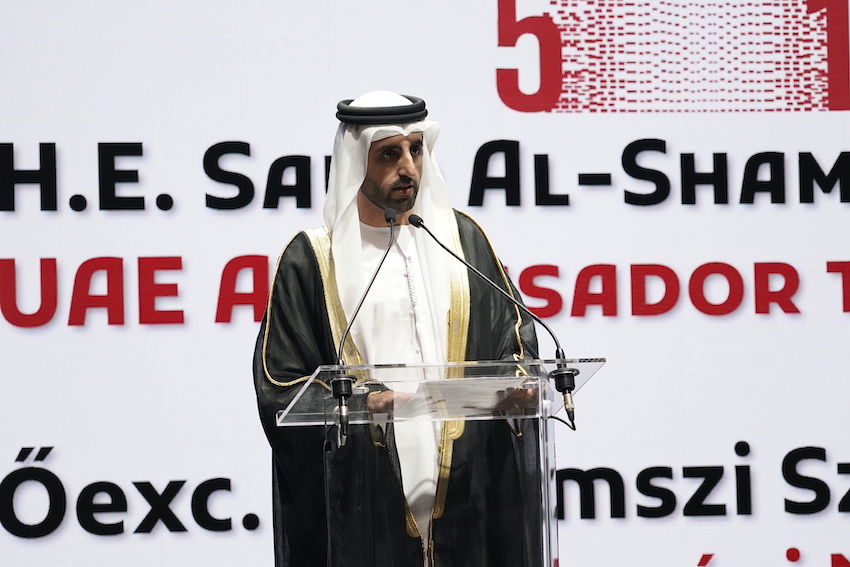 "It always gives me great pleasure and pride to speak about my country, and of all days, the 2ndDecember, our day of unity, is a very special day to us Emiratis, and to many who call the UAE home, and consider us family and friends.
51 years ago, seven emirates came together and determined that we can and should have a better future. Believing in the vision of our founder, Sheikh Zayed Bin Sultan Al Nahyan, and along with his brothers, the rulers of the Emirates, the Arab Emirates have United.
As humans, we strive for a better environment, a developed society and a brighter future for ourselves, our children and grandchildren. And as Emiratis, we believed in our abilities to achieve all of this, especially that we were blessed by one of humanity's best resources, and that is wise leadership.
It is not oil or gold as some might think. We have seen many rich nations and people throughout history come and go without contributing to humanity. Without wisdom, my dear friends, everyone is poor. Guided by the vision and wisdom of their leaders, the Emiratis started a journey 51 years ago and they are not about to stop now.
What has made us a great nation today are the exact same values and passion for progress that brought us together at the first place. This ambition for greatness and to serve humanity within the UAE and beyond has now put forth a set of principles for the next 50 years. Many assume these are mere words we like to say. But in the UAE, these 10 principles are our 10 commandments, and we have evidence to show how we deliver on them.
Look at our domestic development, our strengthening economy, our foreign policy and approach to achieve regional stability, our investments in education at all its levels, our passion for science and technology that took us into space and built advanced nuclear energy reactors, our support for Women and our belief in their crucial role to attain peace and security around the world, our tolerance and openness that stems from our respect for cultural diversity and human dignity, and many more.
Dear friends, these are great examples and accomplishments that make me and many of you proud, and today we are here to celebrate them and the country that made it all possible. Thank you so much for being with us tonight.
God bless you and God bless the United Arab Emirates."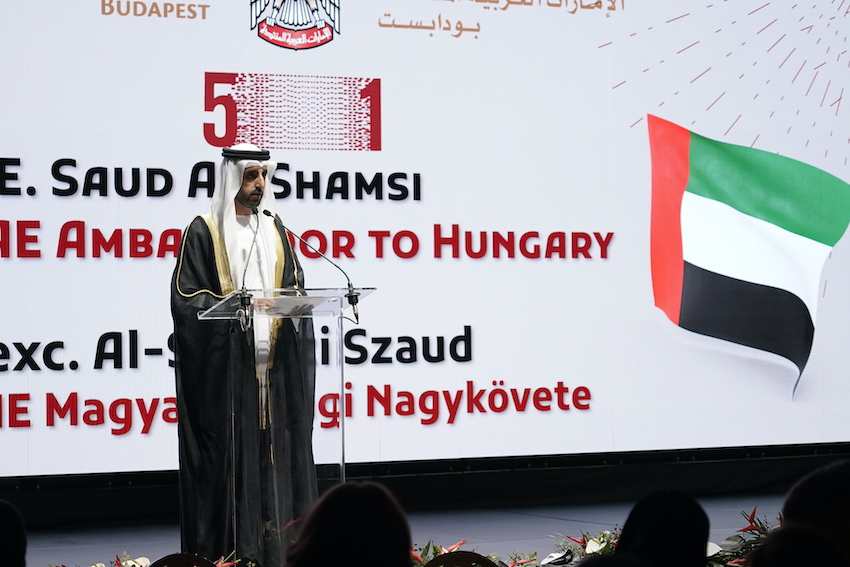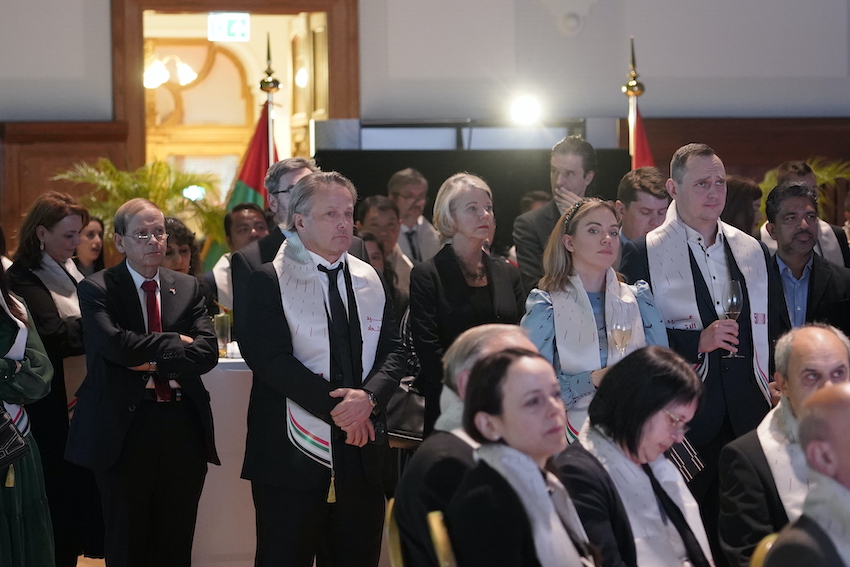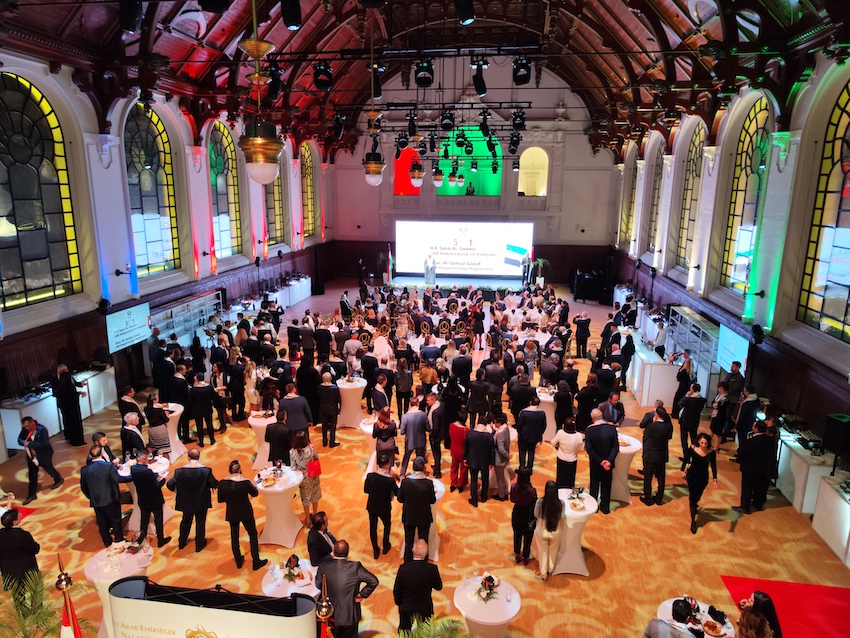 The official event was followed by a reception, where fine specialities of the UAE's cuisine and the international gastronomy were served.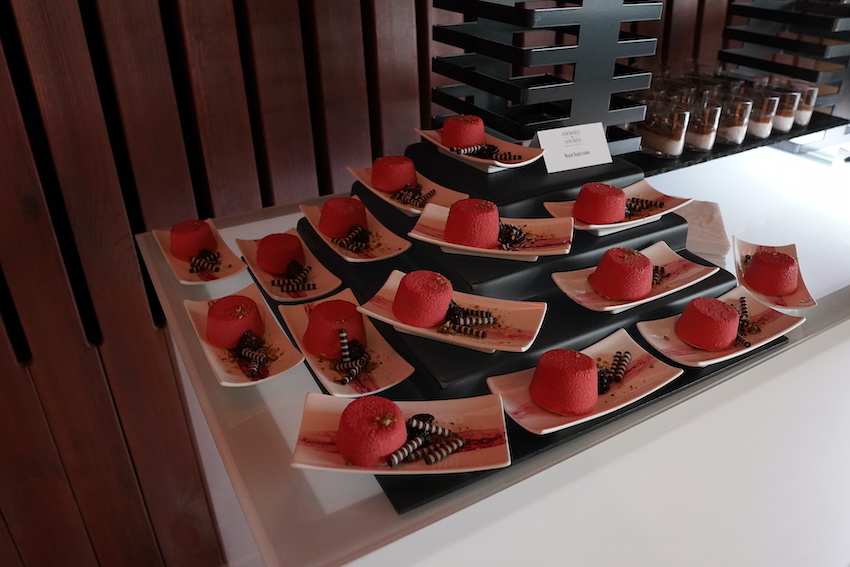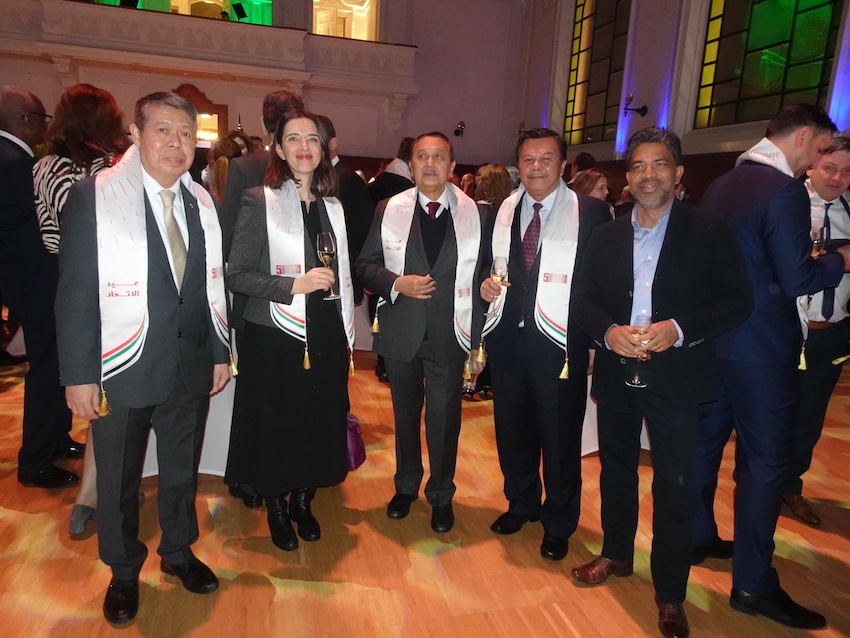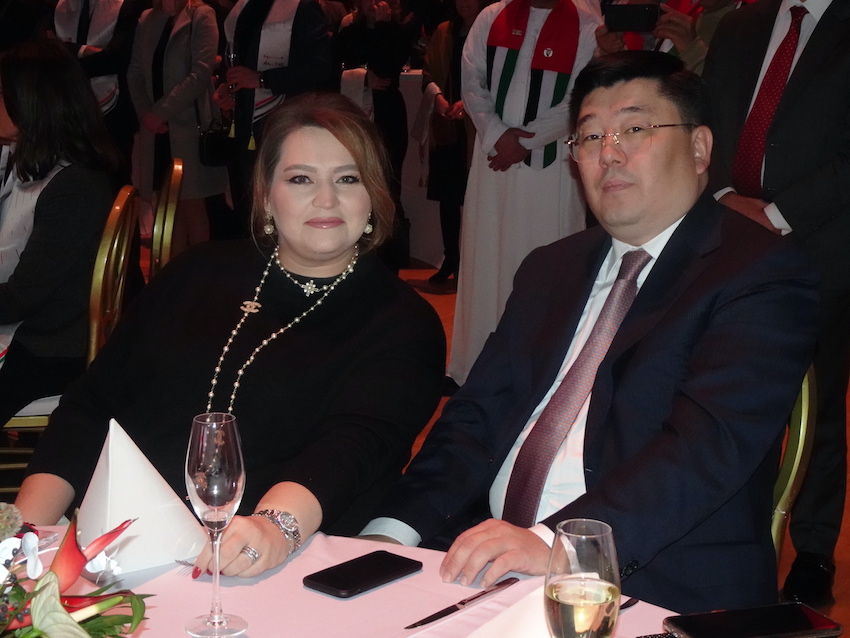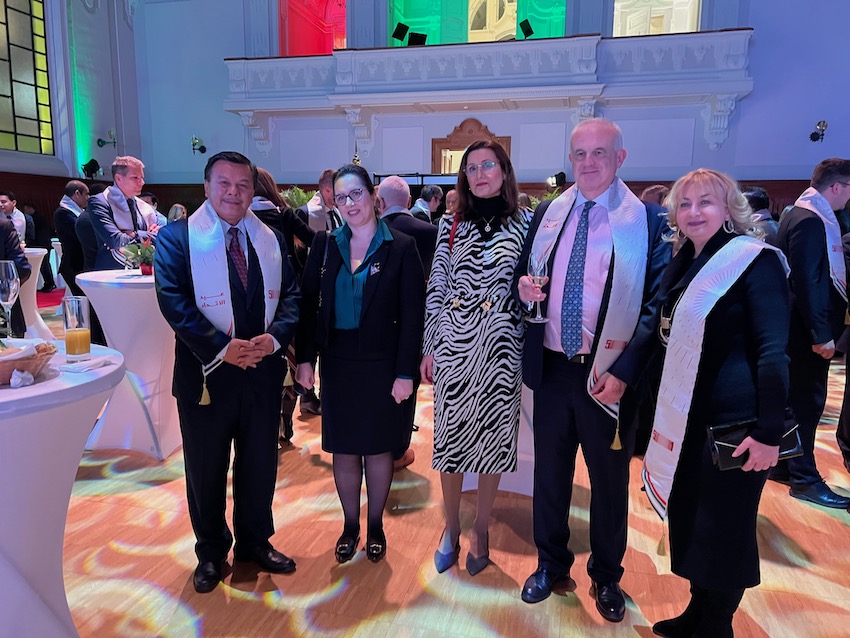 The cultural program entertaining the invitees also drew a lot of appreciation among the guests.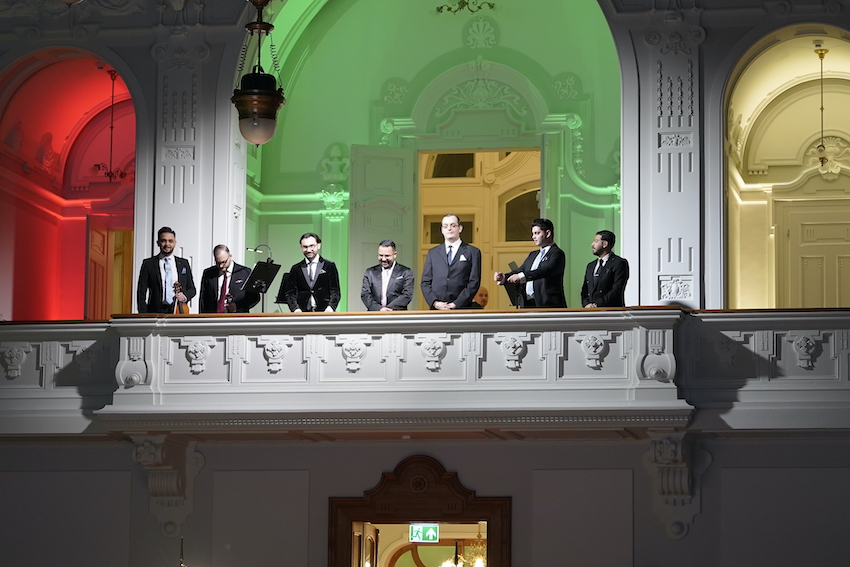 Source: UAE Embassy Budapest