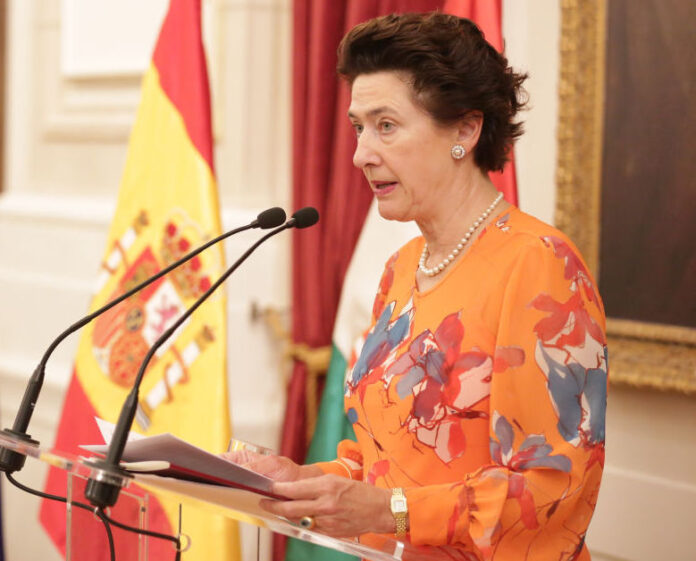 "We diplomats are nomads who serve our countries, but even though it comes in our professional DNA, it is always hard to say goodbye."
Edited by Anna Popper
On the occasion of the National Day of Spain and to bid farewell to Hungary at the end of her diplomatic mission, H.E. Anunciada Fernández de Córdova, Ambassador of Spain to Hungary hosted a diplomatic reception and invited representatives of the Hungarian political, cultural, academic and business circles, members of the diplomatic corps, Spanish nationals living in Hungary and many other guests to the splendid Aurea Ana Palace Hotel in Budapest.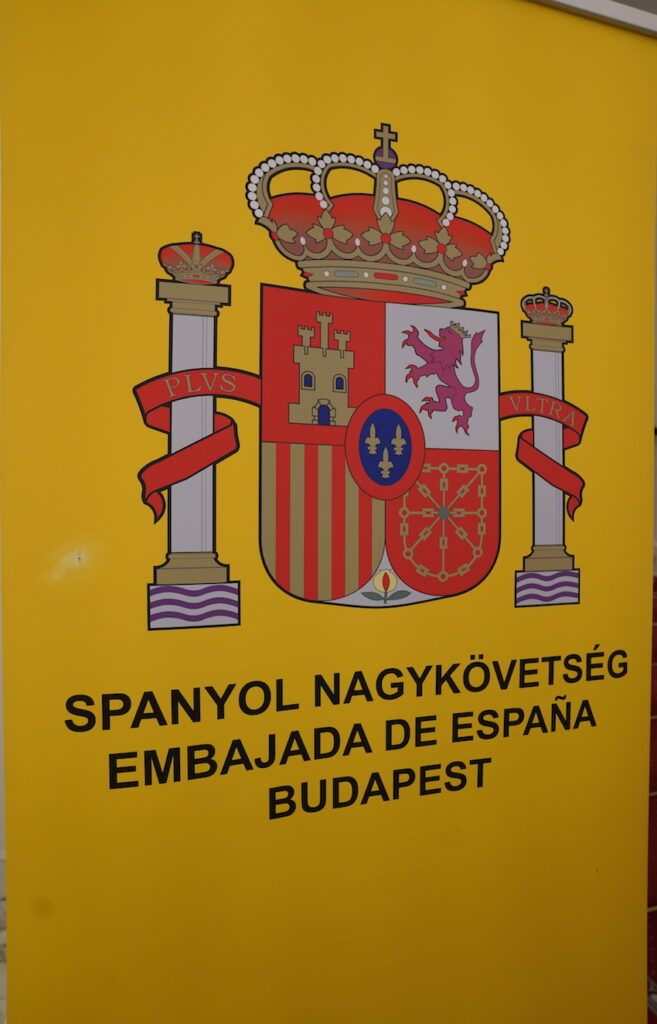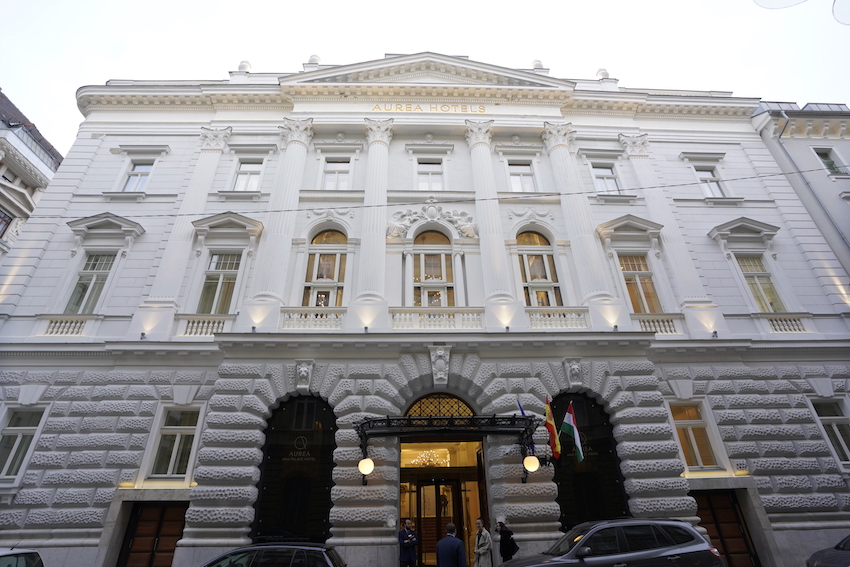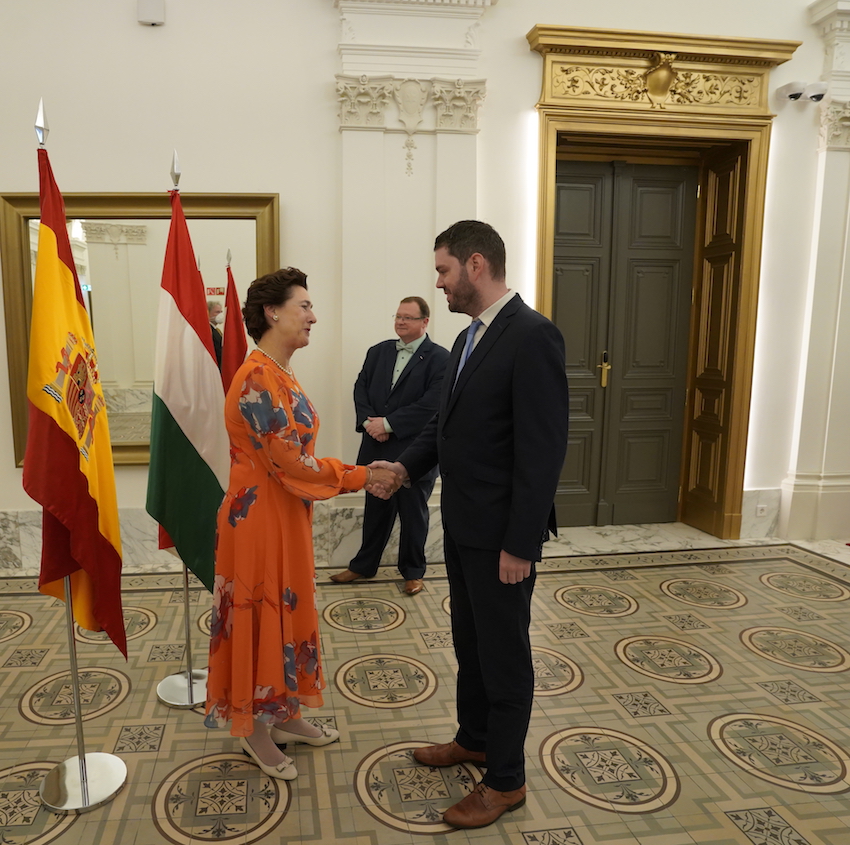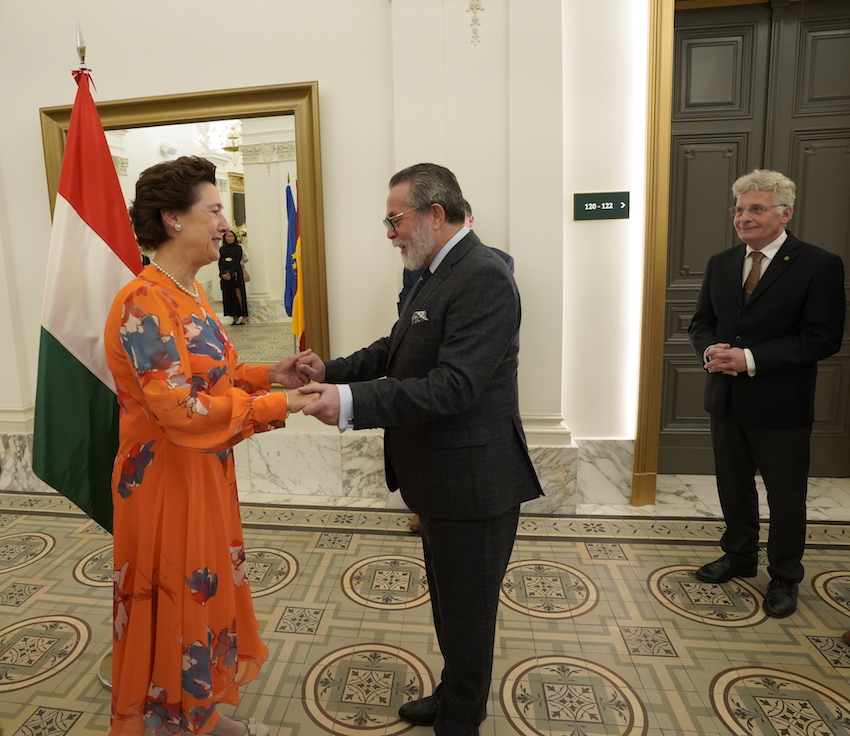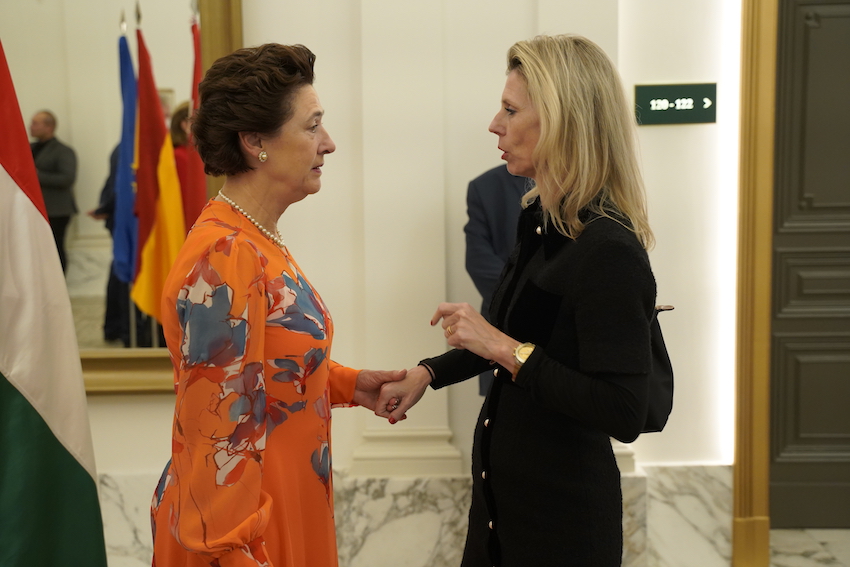 The National Day of Spain (Fiesta Nacional de España)is held annually on the 12 October, commemorating the day of the discovery of America, the New World by Christopher Columbus in 1492 as a result of his first of four voyages across the Atlantic Ocean, 530 years ago, while he was seeking a direct route to Asia, and thus opening the Age of Exploration and Discovery. This day is also commonly referred to as the Día de la Hispanidad worldwide.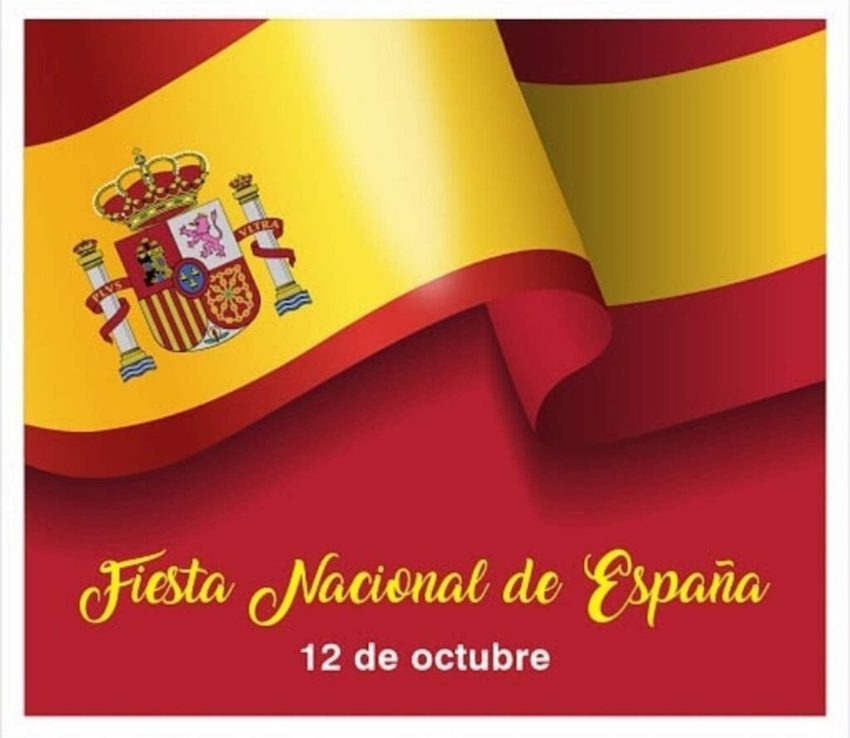 In her farewell speech, the Ambassador recalled the most memorable moments, experiences and greatest achievements of her very successful four-year-tenure in Hungary:
"An ambassador's mission officially starts when you present your Letters of Credence to the President of Hungary, a solemn ceremony where everything is scheduled to the minute. In June, four years ago, the Protocol caravan picked me up at the set time, and off we went, sirens wailing, to Sandor Palace. The new American Ambassador was presenting his credentials after me. As we crossed Erzsébet híd (Elisabeth Bridge), I praised the beauty of the Danube to the Chief of Protocol sitting beside me in the car. We approached the castle, but as if by magic, we found ourselves crossing the river again, this time through Margit híd. It was obviously a question of adjusting the time to arrive sharp as expected to meet President Áder, but I took it as a special gesture towards me. This was when my veneration for the Danube started.
People have been asking me lately what I love best in Hungary, and I like to answer that I will take two things with me when I leave: the Danube – I wrote a poem in which I confess my plans to steal it – and the music.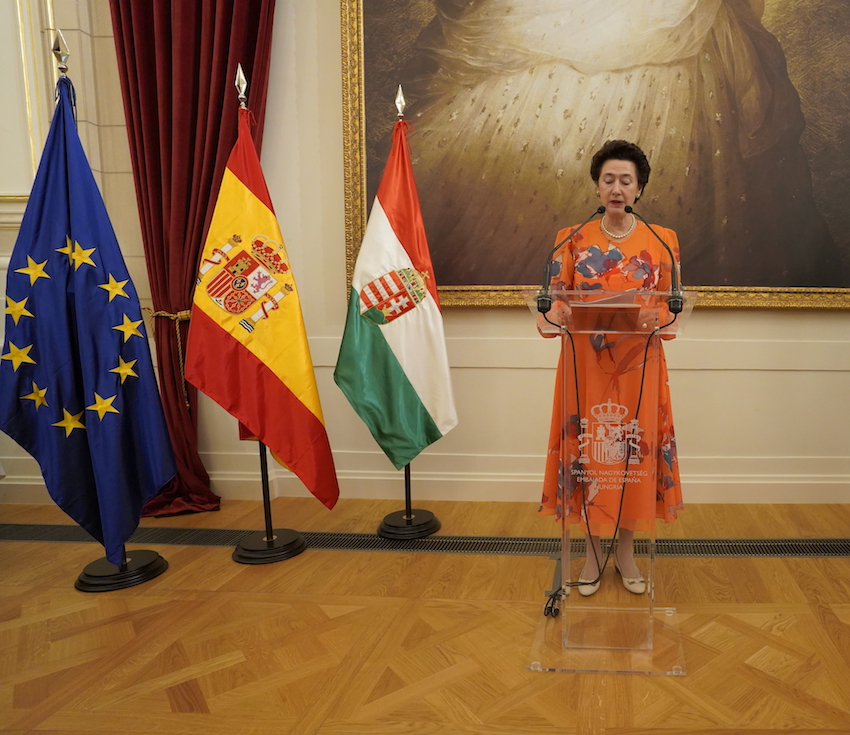 I have said many times to my friend Csaba Káel, the Director of Müpa, that among my best moments in Budapest I cherish the concerts I have enjoyed at the Palace of Arts, where I dared to say my first sentence in Hungarian: 'legyen szíves, egy pohár vörös bort', both the bartender and the queue behind me applauded. My friend, Minister Judit Varga showed me in a concert we were listening to together at the Liszt Academy that the rhythmic applause that the performers – and I – like so much is called 'iron applause'.
My friend Laszlo Baán, Director of the Szépművészeti Múzeum, is in part responsible for my choice of Budapest as a professional destination. When I was Ambassador in Ljubljana I came to see some of the excellent exhibitions at the Museum of Fine Arts and I thought this amazing capital was an interesting place to serve as ambassador. My collaboration with the museum has been outstanding for more than four years and I am very glad that my last event in this country shall be attending the opening of the magnificent exhibition on El Greco at the end of October 2022.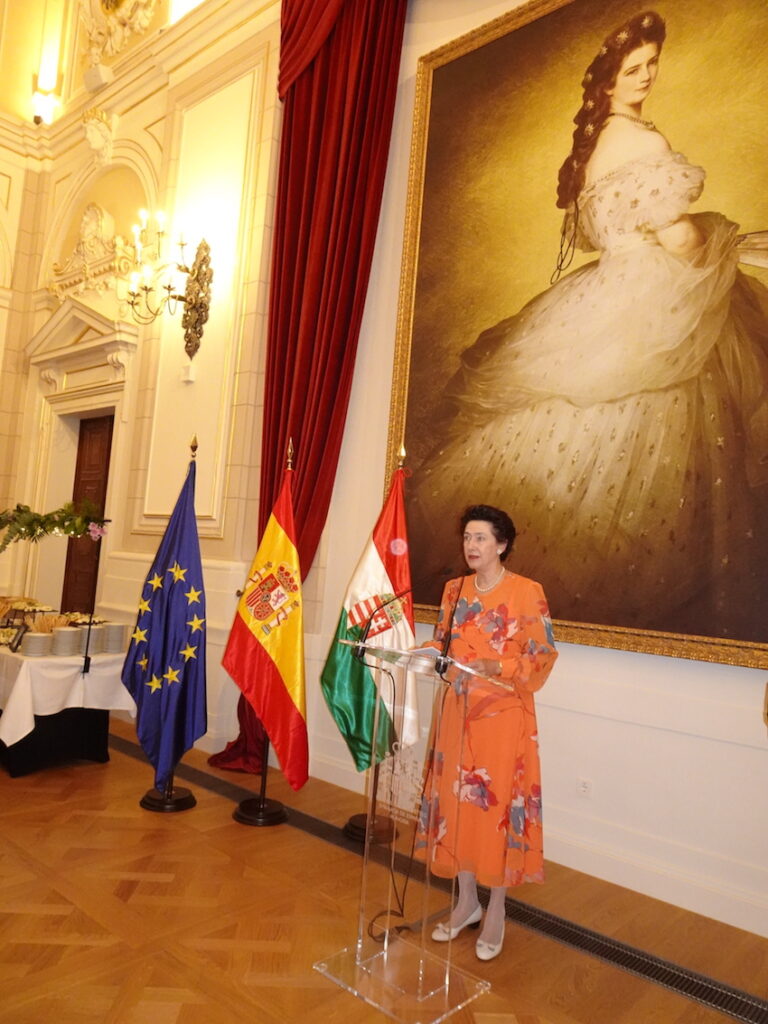 I started my words with these personal anecdotes because I am convinced that culture is a peaceful message that penetrates deeply into people's souls and hearts. If there is a mutual sympathy between Hungary and Spain, it is due to culture to a large extent.
If I were to point out what I am most proud of as a result of my mission in this country, I would mention in first place the intensification of bilateral visits. The first was in December 2018 (I had arrived in May 2018). After 11 years without any bilateral official visit, my then Minister of Foreign Affairs, now High Representative and Vice President of the European Commission, Josep Borrell, met Prime Minister Orbán in his office at the Parliament (he had not yet moved to the Karmelita), and Minister Szijjártó. The atmosphere during those meetings was excellent, as the climate has been during the three bilateral visits of Minister Szijjártó to Madrid (plus 4 to Spain due to multilateral events) and the two visits of the Minister of Justice, Judit Varga, the last on 15 September. The Spanish State Secretary for the EU was in Budapest in November 2021 and the Secretary General for the EU arrived last July to start the coordination for our upcoming Trio of EU Council Presidencies Spain-Belgium-Hungary. A visit by the Spanish Foreign Affairs Minister was postponed due to the celebration of elections in Hungary last April, but I hope it will take place before the end of this year. A visit of the Spanish Minister of Defence is also due in the autumn, as agreed between the two defence ministers when they met in the margins of the NATO Summit in Madrid last June.
The second achievement I would like to highlight is the introduction of Spanish in primary education. Spanish is the third most spoken language in the world after English and Chinese, and more than 500 million people speak it as their mother tongue. It is the second language on the internet. As I underline to students when I visit the 7 bilingual Spanish-Hungarian sections in secondary schools across Hungary, it is not only an excellent professional tool (especially for an open country like yours), but also a language on the rise, basically due to our Latin American siblings.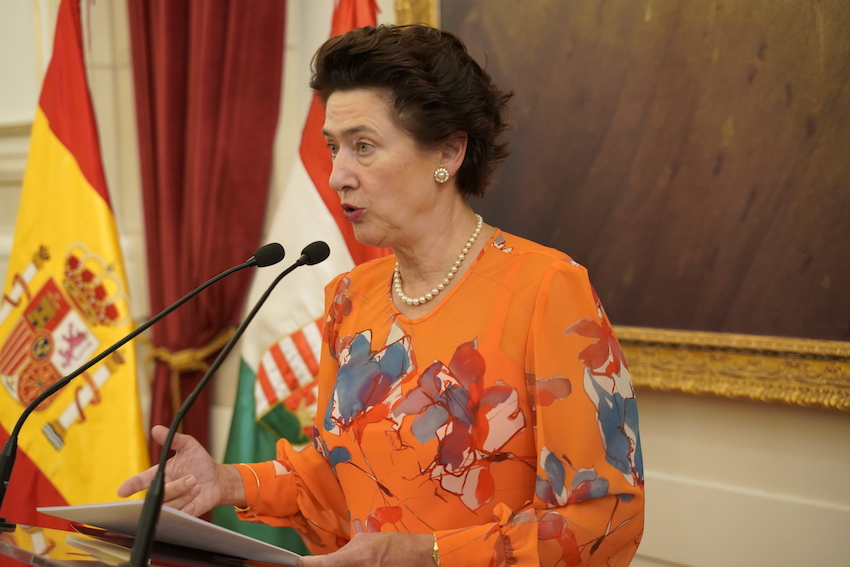 From the economic, commercial and business point of view, the presence of Spanish companies is important in several fields: automotive, renewable energies (the Eolic plants you see driving to Vienna), agro-food, textile, hotels (two five-star hotels and eight four-star hotels) and transportation. According to Hungarian official data, there are 5.568 employees in Spanish companies in this country in 2022. To give you an example: you may take the tram and hop on a Spanish wagon to go Spanish shopping on "Fashion Street" or Váci utca in downtown Budapest, and afterwards you taste delicious jamón mangalica in a Spanish hotel near the Parliament. Special thanks to the HOTUSA Group, the EUROSTARS hotels and Aurea Ana Palace Hotel for their generosity celebrating the National Day of Spain today.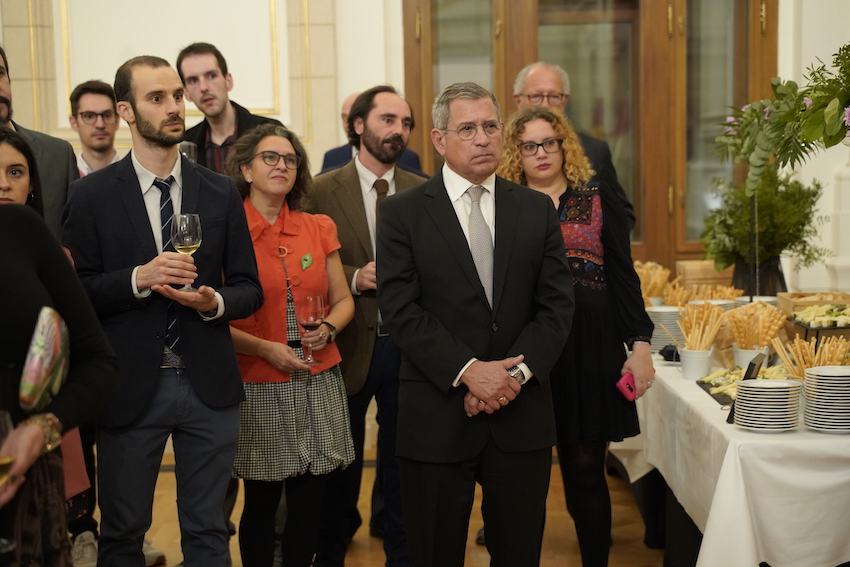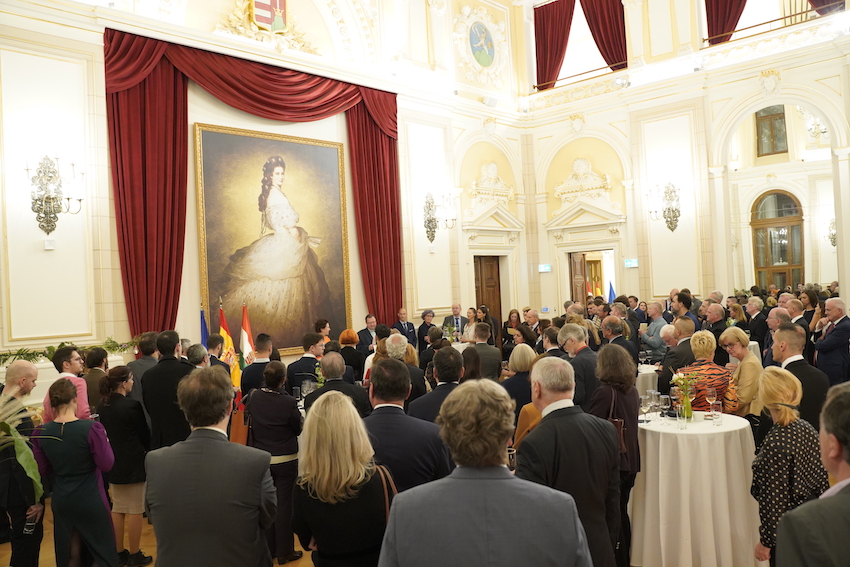 Shifting to another field, tourism, after the COVID-forced parenthesis, tourism is on the rise again and I hope that by the end of the year we can reach the 300,000 Hungarian visitors we had in 2019. Connectivity is key for this: 12 direct flights connect Hungary with Spain. Now that winter is approaching and cold weather is looming, don't you feel tempted to spend a weekend basking in the sun in the Baleares or Canarias?
I want to underline that I have always had excellent collaboration with Hungarian authorities, whose door (or phone) was always open when I knocked. The same goes to my colleague ambassadors in Budapest, to whom I have turned for advice on several occasions, always getting a reasonable answer. Both have been good partners. Thank you very much!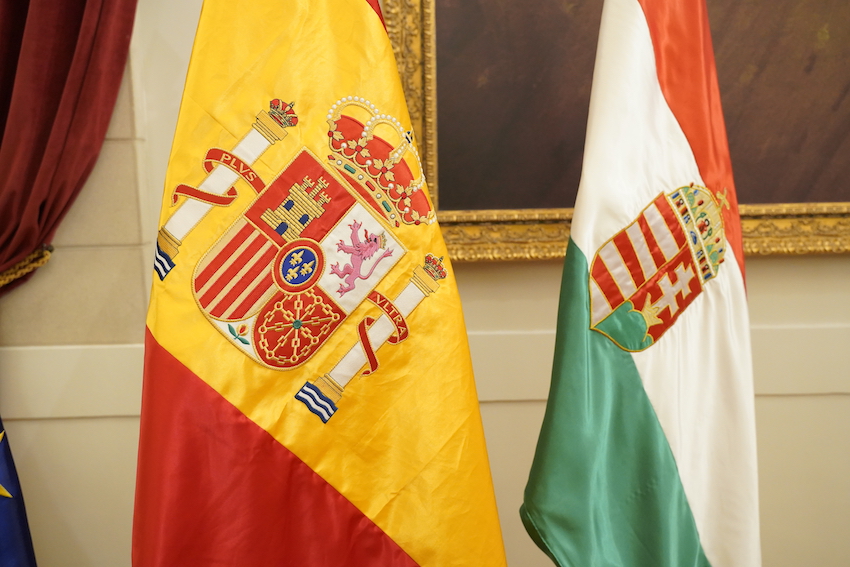 There have been global changes since May 2018…! The coronavirus pandemic and the restrictions of movements it implied put an enormous stress on Embassies and Consulates. We had hundreds of completely new problems to face, and no protocol to deal with them: medical emergencies, traffic of medicines, trade problems at the borders, stranded people… we had to solve these situations and help our citizens with the spirit of service that characterizes diplomats.
The war in Ukraine, a neighbouring country of Hungary, with all its horror and cruelty, showed me that solidarity is not an empty word. I would like to underline and praise the generosity of two Spanish companies, Iberia and Eurostar hotels, towards Ukrainian refugees, and the amazing collaboration of some people in this endeavour, and let me specifically mention here my friends Andrea and Peter Bombeld.
My Hungarian mission would not have been possible without the enthusiastic support of my team at the Embassy of Spain. Going to work every day has been a plan for me, a promise of exciting challenges that we would try and solve together. Smiles, good will, good mood and outstanding professionalism have been the atmosphere in which I have had the privilege to work during these four and a half years. Everyone was ready, I just had to make a sign. Thank you, from the bottom of my heart!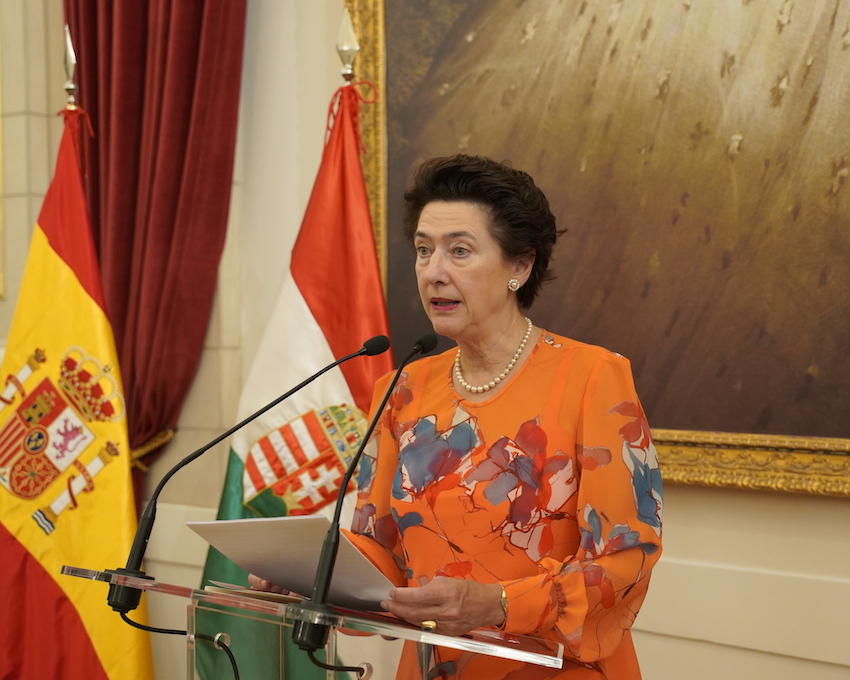 We diplomats are nomads serving our countries, but even though it comes in our professional DNA, it is always hard to say goodbye. I will cherish the excellent memories I have from Hungary for the rest of my life. An ambassador gets many official invitations, but I consider that I have entered a country when I am invited to a home and I can help bringing things from the kitchen, perhaps cooking a gazpacho (my speciality), with kids around… I have made a few friends like that in Hungary and I hope to keep this friendship.
Now, going back to Madrid, to my Ministry, to my family and friends, all I have left to say is: KÖSZÖNÖM SZÉPEN! VISZONTLÁTÁSRA!
¡VIVA ESPAÑA! ¡VIVA HUNGRÍA! LONG LIVE SPAIN! LONG LIVE HUNGARY!"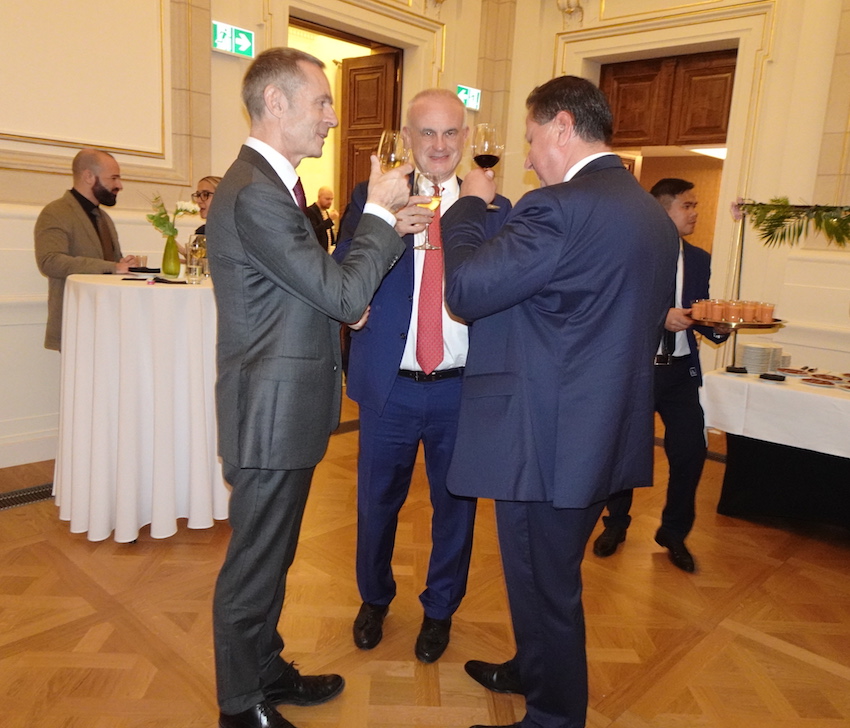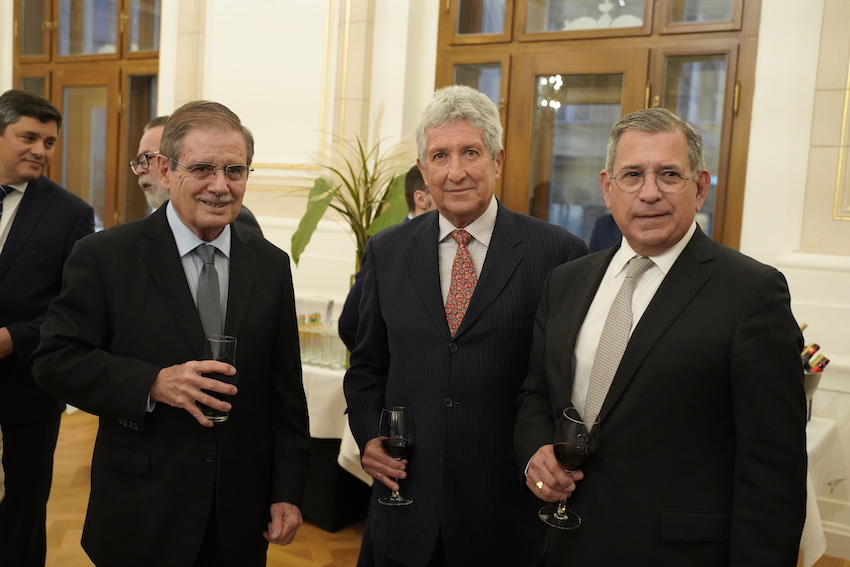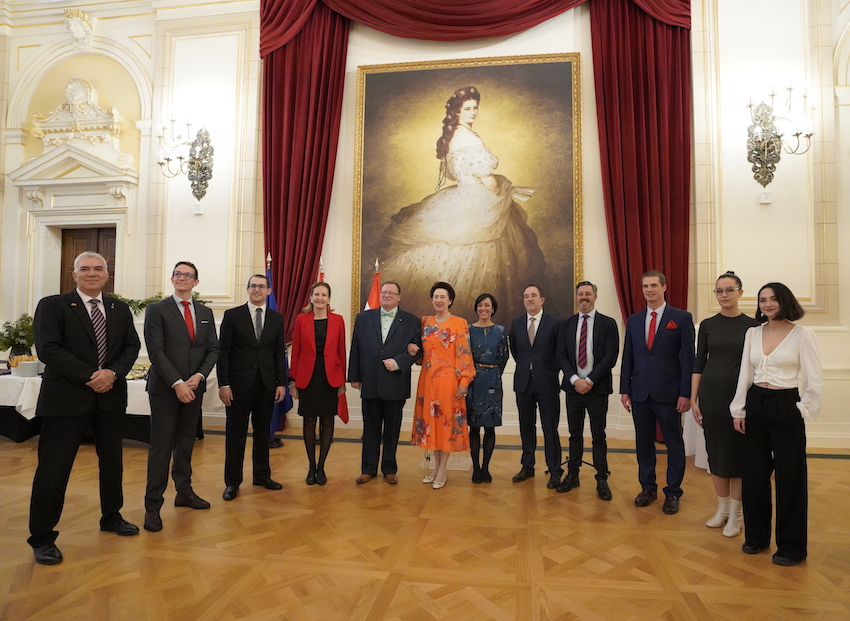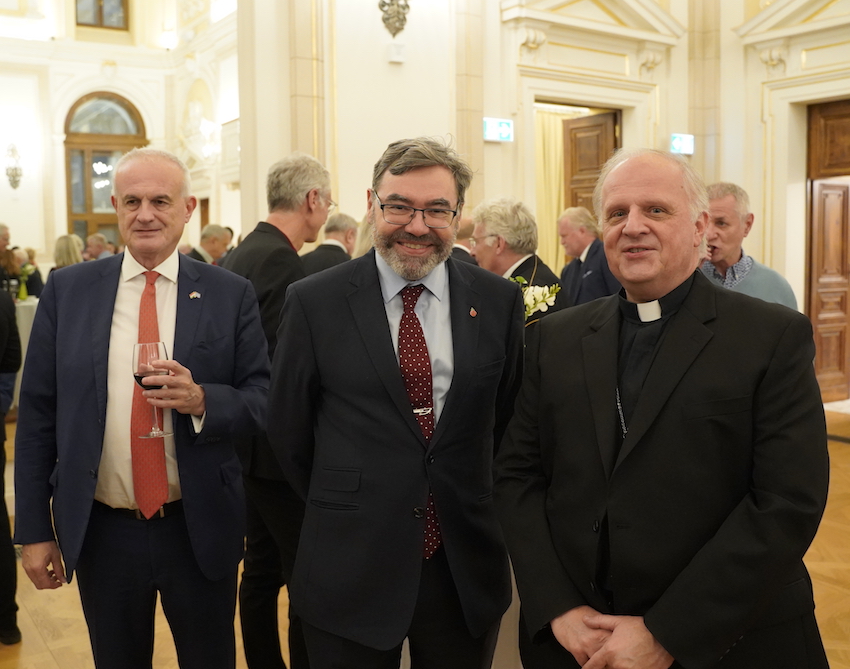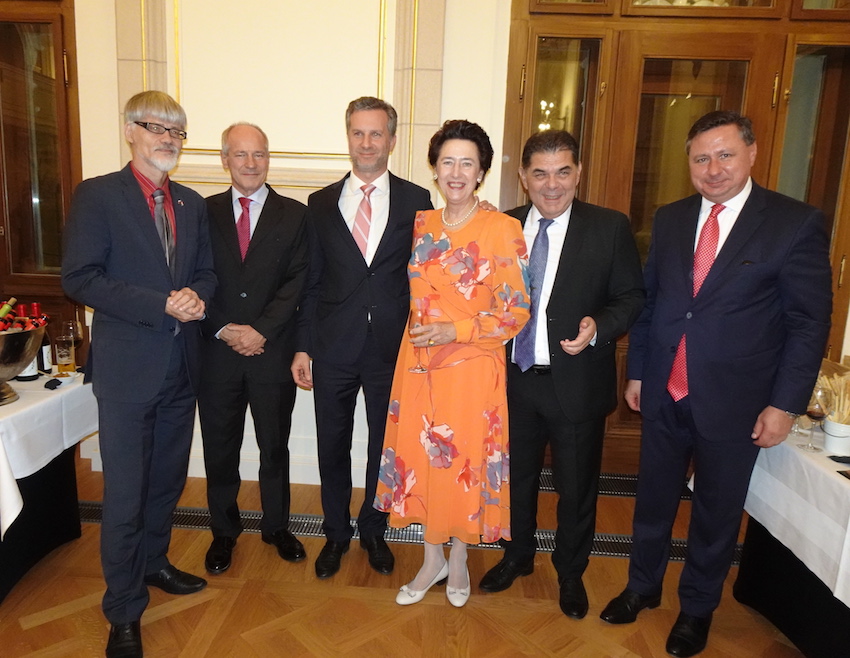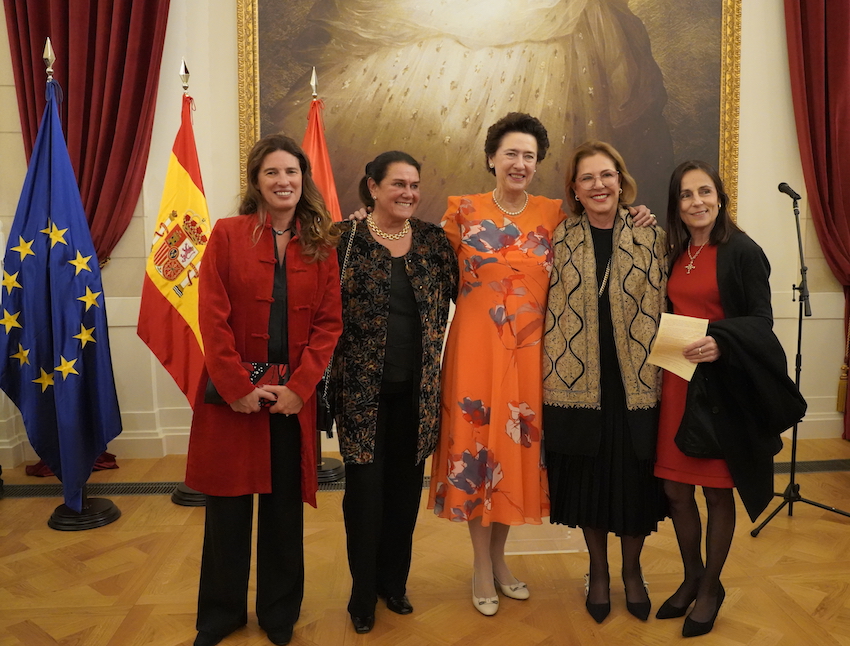 The appreciation by the audience was worthy of the speech of Ambassador Anunciada Fernández de Córdova, poet and writer: it was received with "iron applause", so typical frenetic, enthusiastic and rhythmic cheers of Hungarians that evoked emotions in her.
The Spainish Ambassador is the author of several books, including the latest: "Contigo en la Distancia" (With you in the Distance), inspired by her diplomatic mission in Hungary. She pours out her personal reflections, her analysis of the situation in Hungary, in Spain and globally, snippets of the history and idiosyncrasies of the country where she lives and works, memories of her diplomatic and private life. Its moods sometimes choose a poem as a form of expression, interspersed with opinions on readings, music, walks in the forest or in the streets of Budapest, on 190 pages, published in 2021.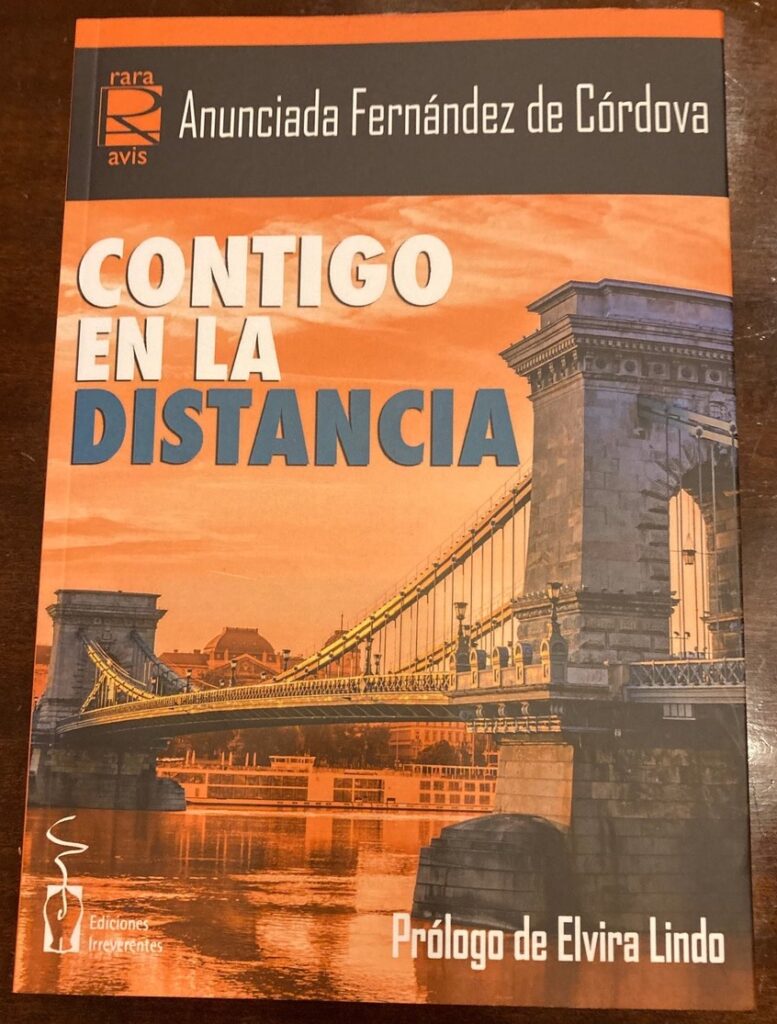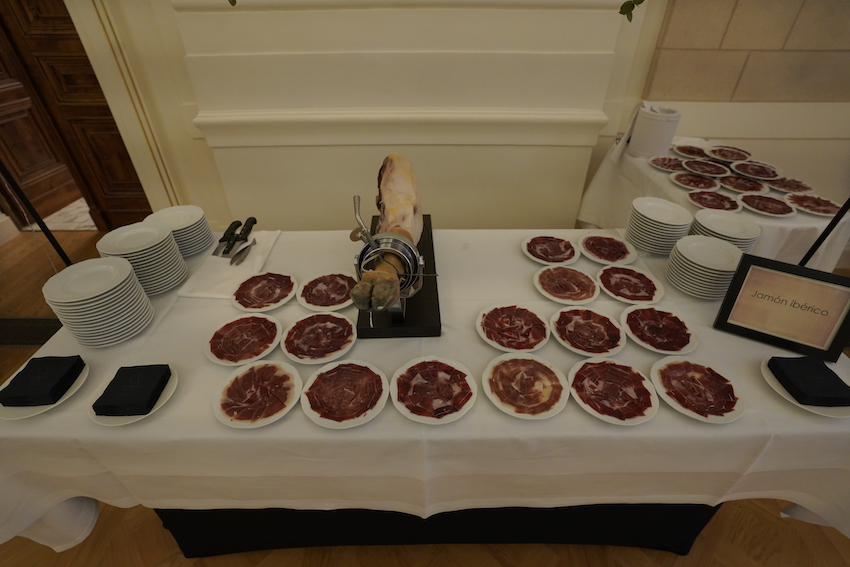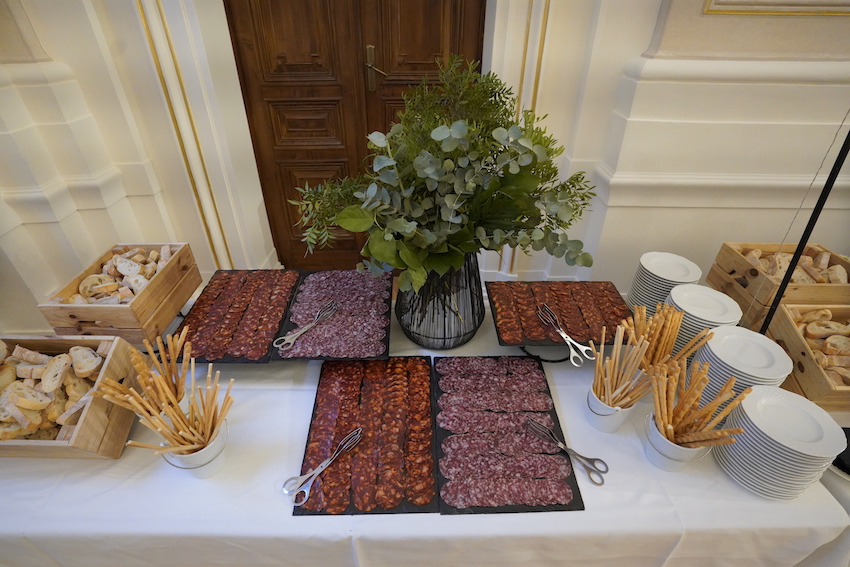 Source: Embassy of Spain in Budapest
Photos by David Harangozo and DPA