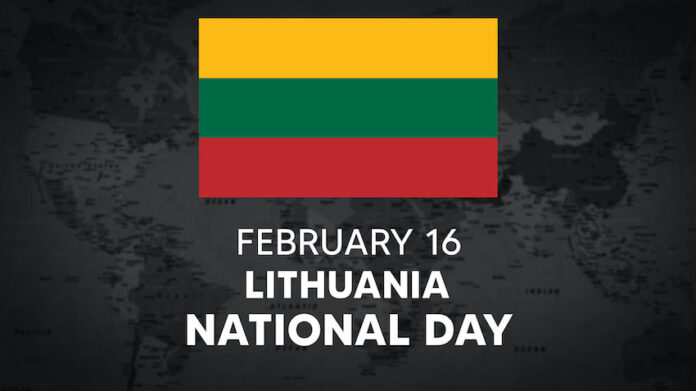 Edited by Anna Popper
105 years ago, on 16th February 1918, the Act of Independence was signed, restoring Lithuania's statehood. The Lithuanian Council declared Lithuania a sovereign state based on principles of democracy with Vilnius as its capital.
Celebrating the National Day H.E. Mr. Vytautas Pinkus, Ambassador of the Republic of Lithuania to Hungary. and Mrs. Edita Pinkuvienė hosted a diplomatic reception at the Embassy premises, the Deák Palace in Budapest, attended by Hungarian government officials, representatives of the cultural and academic fields, business circles, members of the diplomatic corps, nationals and friends of Lithuania.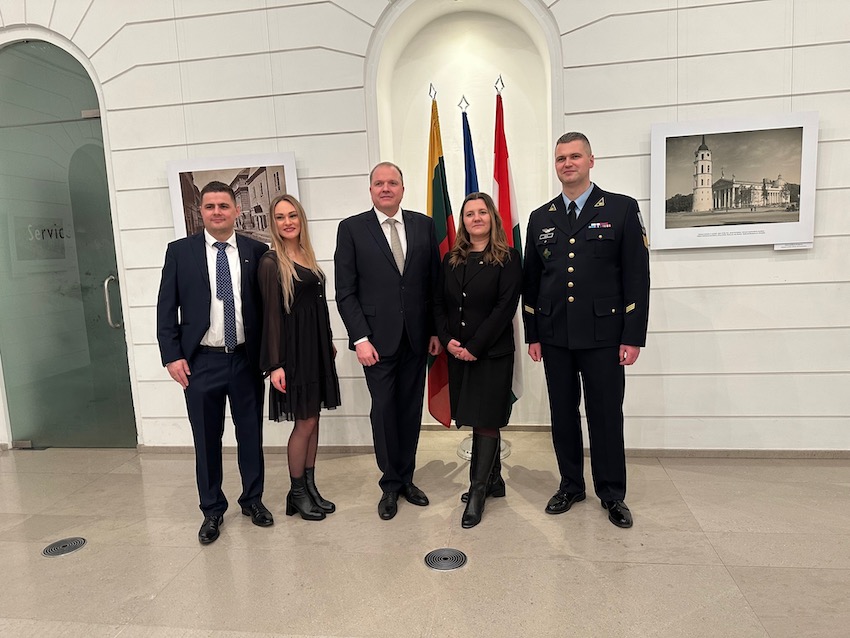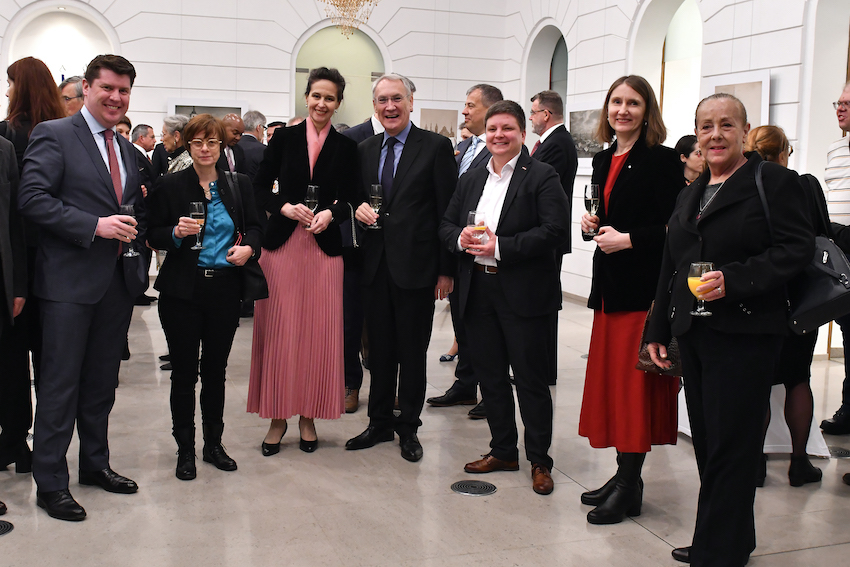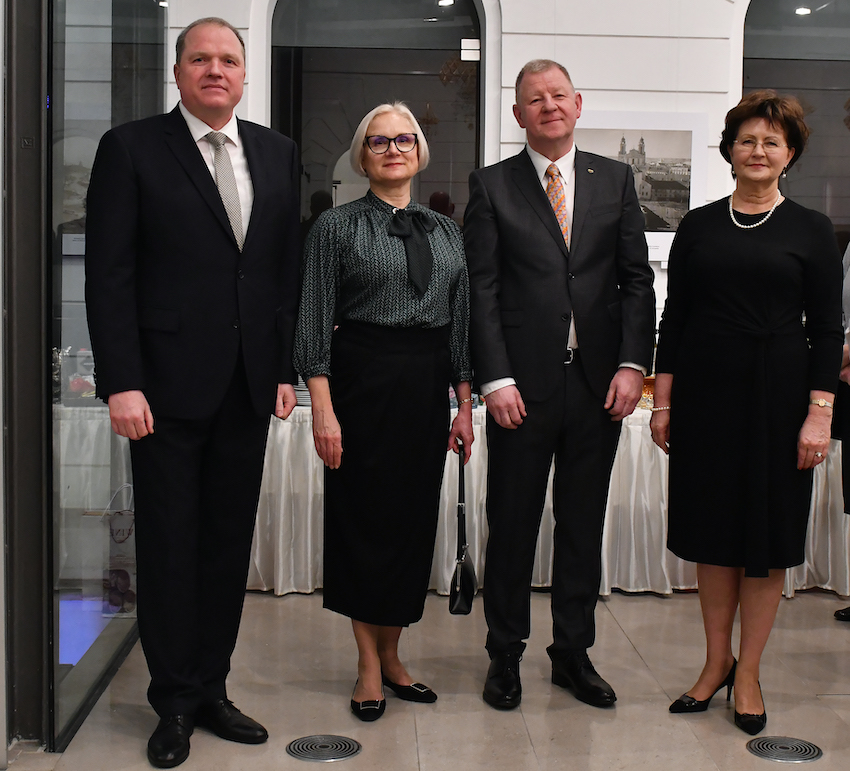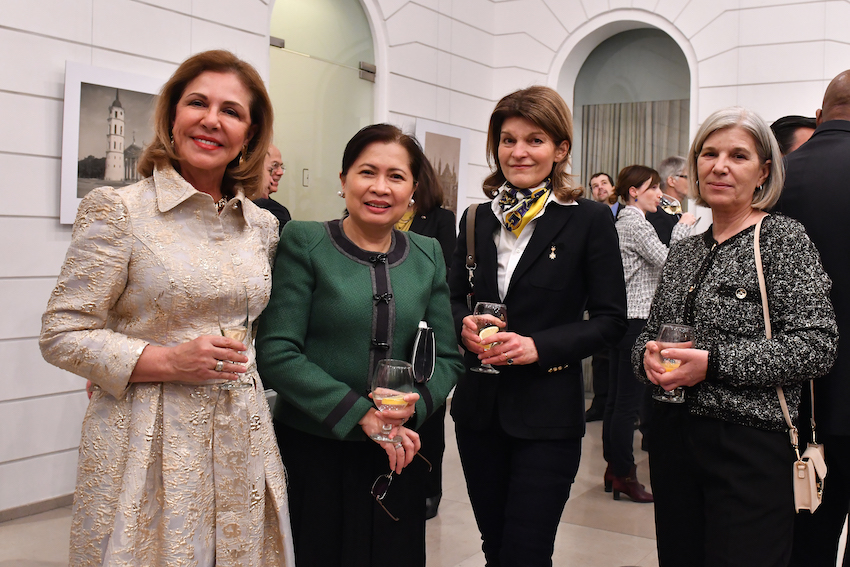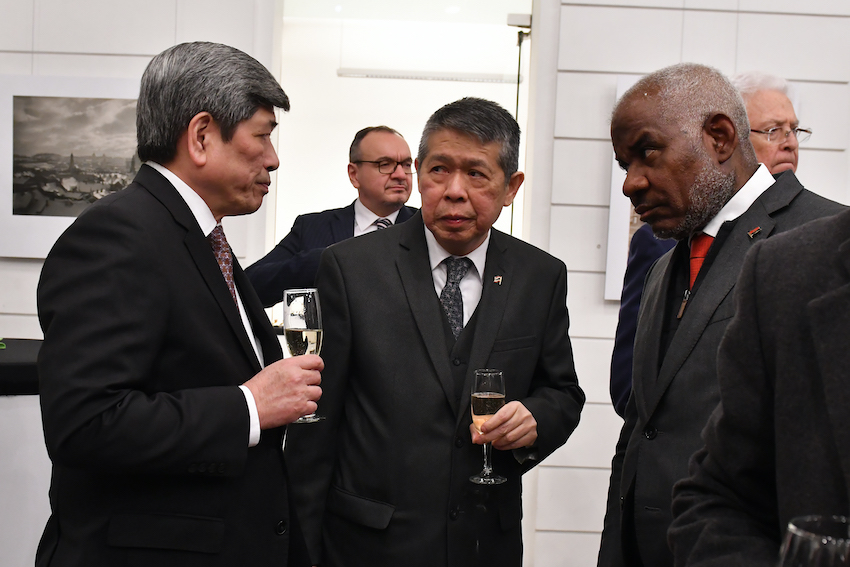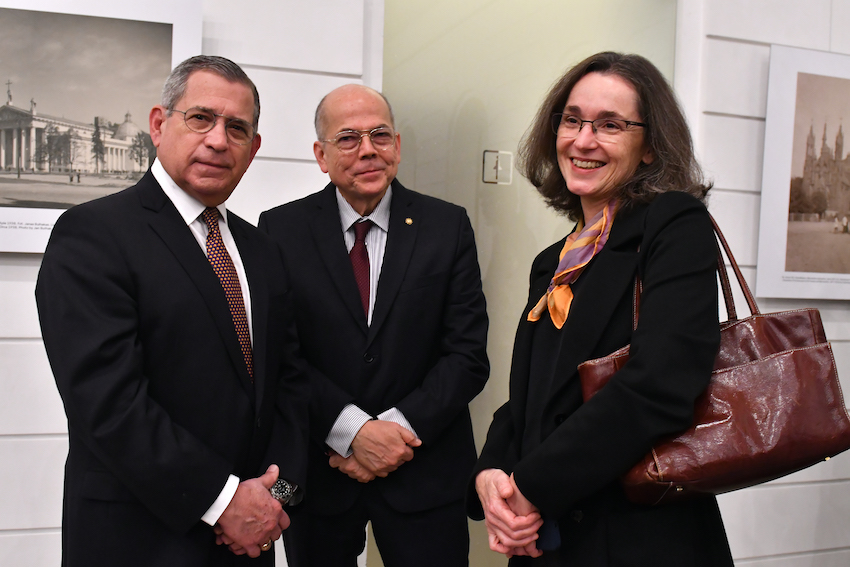 After singing the Lithuanian, Hungarian and EU anthems, the Ambassador stated in his address: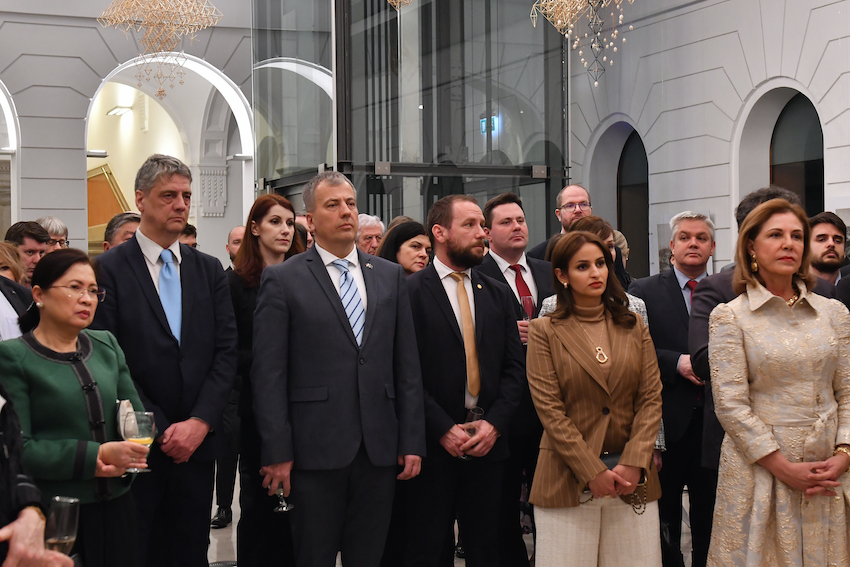 "Since our independence, Lithuania's development has faced many serious challenges, but the last three decades have been the best for my country in our modern history, if not in all. Our further progress is strongly supported by close cooperation with our like-minded partners in the EU and NATO. Lithuania will continue to enhance friendly relations with other countries, emphasizing respect of democratic values."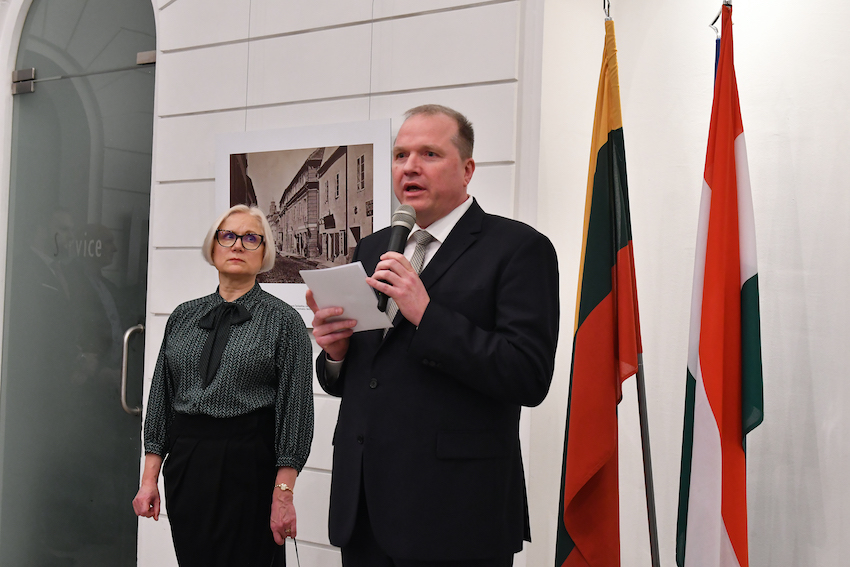 "While commemorating a day of historical importance, we cannot forget that our world is not safe from tragic events. We are all shocked by the deadliest earthquakes that have caused tens of thousands of fatalities.
I would like to take this opportunity to express our deepest sympathy and solidarity to the peoples and families of the victims of Türkiye and Syria."
"Another deadly and long-lasting disaster is happening in the closest neighbourhood. As a sign of solidarity with Ukraine, the Embassy building was illuminated in blue-yellow, the colours of Ukraine. On 24 February has been one year since Russia launched unprovoked and brutal aggression against an independent, democratic country. Lithuania stands with Ukraine in the fight for freedom since the very beginning of the war. This approach unites the state institutions and the nation. Total bilateral support up today, both humanitarian and military, exceeds 900 million EUR. The non-governmental military support is more than 50 million EUR. Currently, four NGOs in Lithuania are running public campaign to raise funds for the purchase of multifunctional radars, aiming to improve the air defence of Ukrainian cities, infrastructure and Ukrainians. In just 10 days, more than 7 million EUR was raised by individuals and private businesses.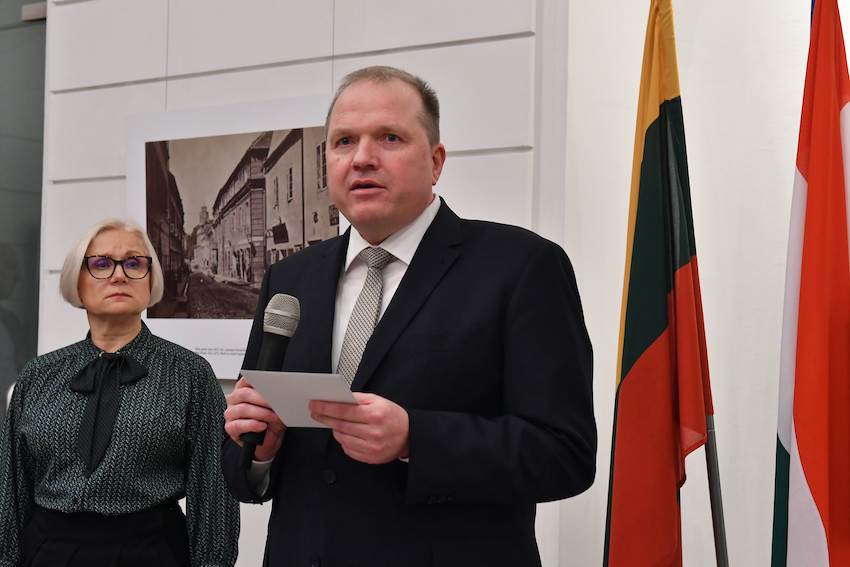 Lithuania as a state and the Lithuanian people will continue to support Ukraine as long as it is needed. We wish Ukrainians to achieve peace in accordance with Ukraine's conditions and to live in peace as soon as possible."
Quoting the words of Mr Gitanas Nausėda, President of the Republic of Lithuania on the occasion of the National Day:
"Lithuanians always strived to live in an independent, free and democratic country. It's in our blood and hearts. We will always stand for freedom and defend our independence!"
After the official part of the event, the audience was offered fine specialities of Lithuanian gastronomy and invited to two exhibitions as part of the celebration: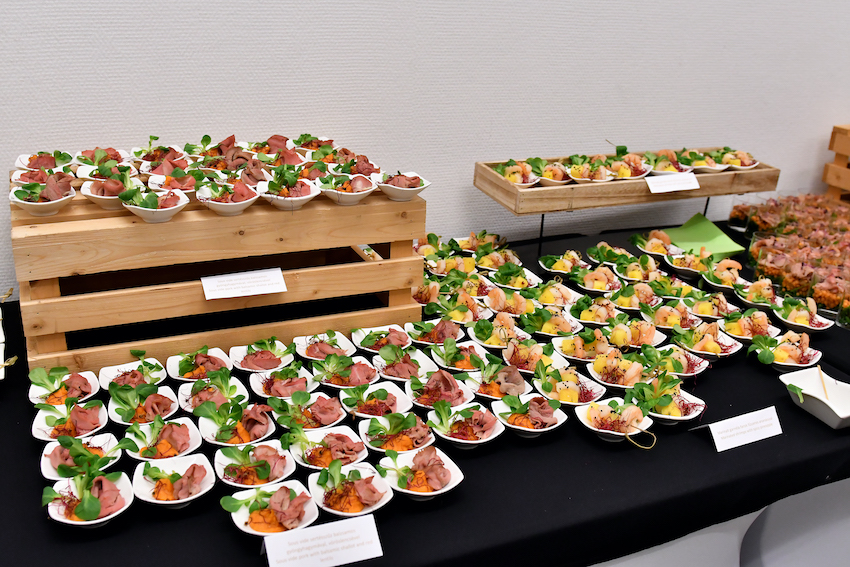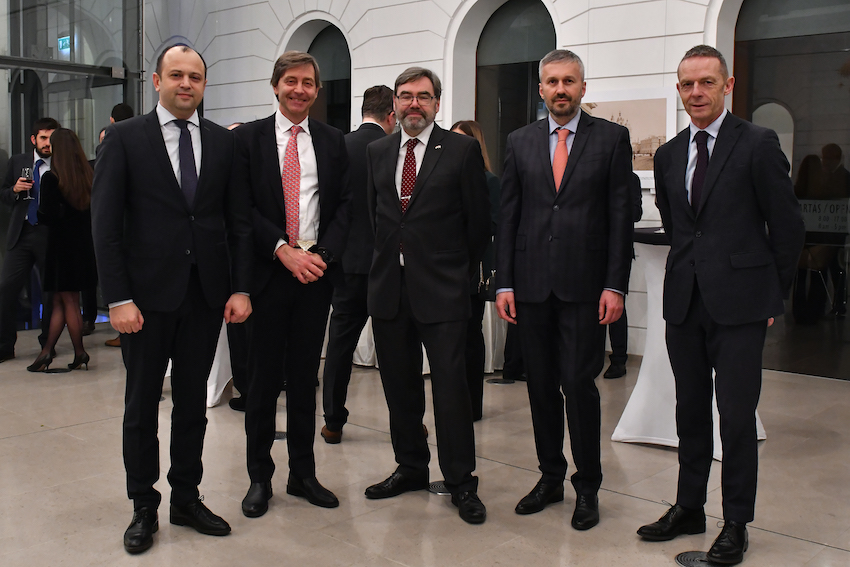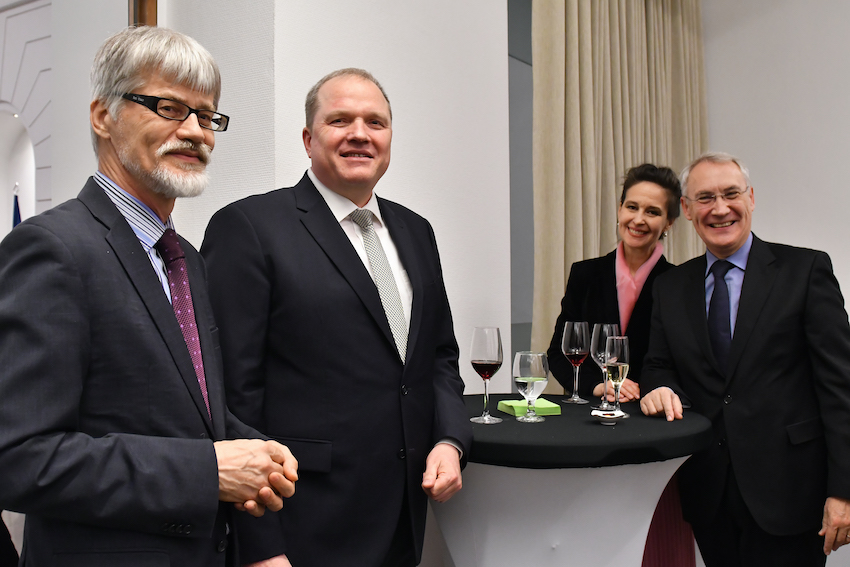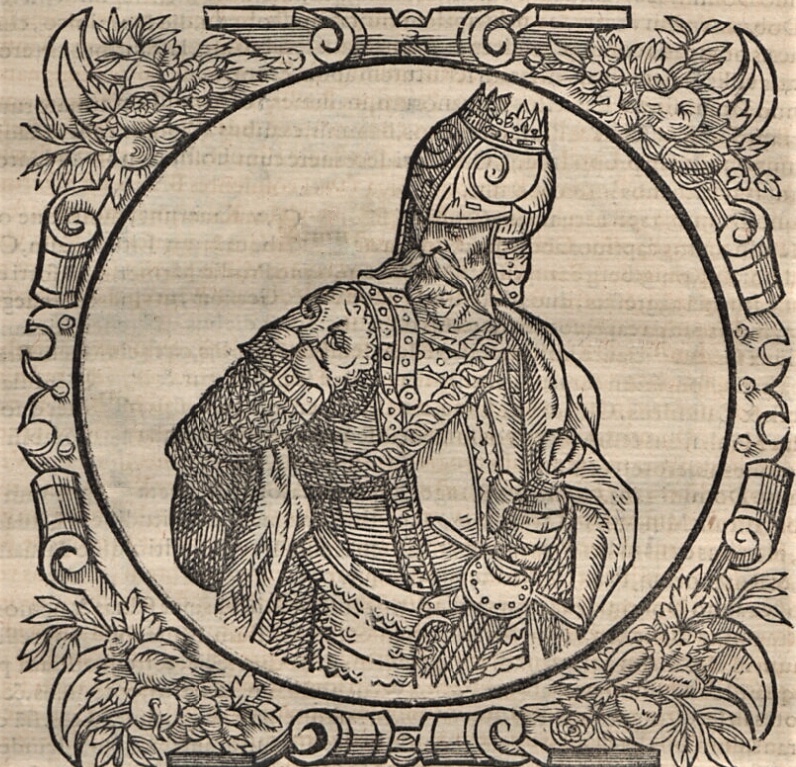 A photo exhibition depicting Vilnius in the late 19th, early 20th centuries, dedicated to the 700-year anniversary of Vilnius, the capital city of Lithuania, celebrated in 2023. Vilnius existed already many years earlier, but in written form Vilnius, as a capital city was first mentioned in six transcript letters from the Grand Duke of Lithuania, Gediminas (1275 – 1341). These unique letters were written in Latin in 1323-24 and represent great historical values as one of the oldest surviving documents from the Grand Duchy of Lithuania. Grand Duke Gediminas sent them to the Pope and to some Western European cities, inviting merchants, craftsmen, doctors and other people to come to Lithuania to live and practice there without restrictions. Today, these letters could be called as an investment attraction campaign.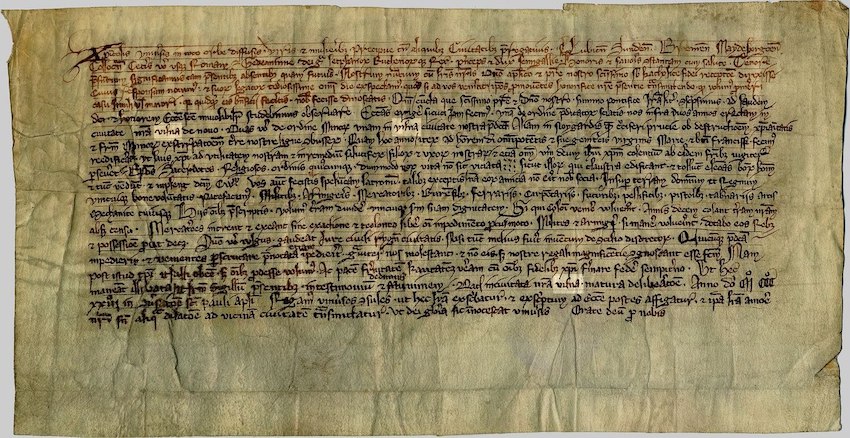 The organisers of the 700th jubilee year have prepared a large array of events. A year full of exclusive performances, art exhibitions, classical and contemporary music concerts, light shows and all kinds of entertainment await visitors throughout the year. Also celebrated is the feast day of St. Christopher, the patron saint of Vilnius, protecting Vilnius from adversity and keeping it on the right path.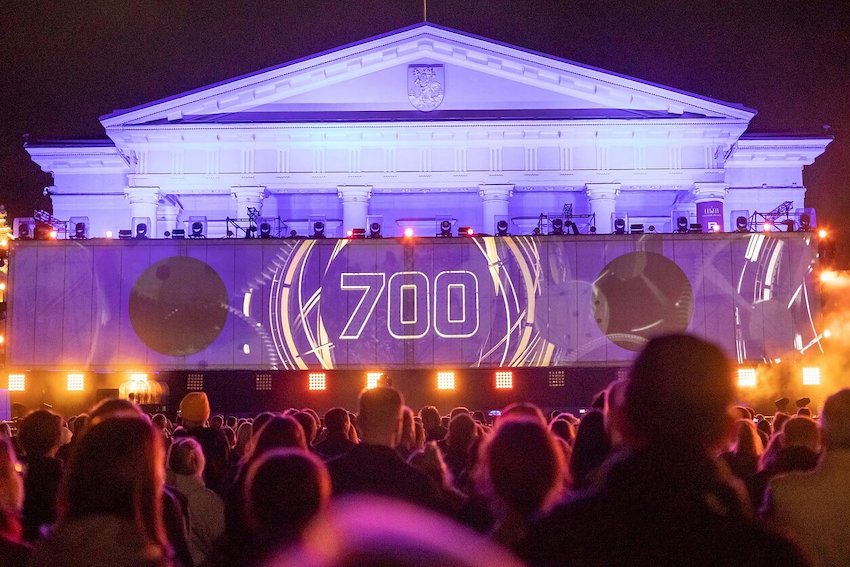 Long Live Vilnius' Birthday! More information: https://www.700vilnius.lt/en/
The other exhibition presents some examples of traditional Lithuanian folk art decorations, so-called straw gardens, hung on the ceiling of the diplomatic reception hall. With their uniqueness, these pieces of art contribute to the nice atmosphere of the venues of family celebrations and other events. Straw gardens are one of the traditional Lithuanian art forms. Their volume decorations of precise geometric forms carry aesthetic and sacral functions. The most usual forms are four-sided pyramids and other intrinsic structures, as well as stars and spheres. A straw garden used to hang above the family table where they gathered. This delicate structure, created by hand, is believed to bring harmony, good energy and peace to the gathering. Straw gardens are inscribed to the National Inventory of Intangible Cultural Heritage of Lithuania.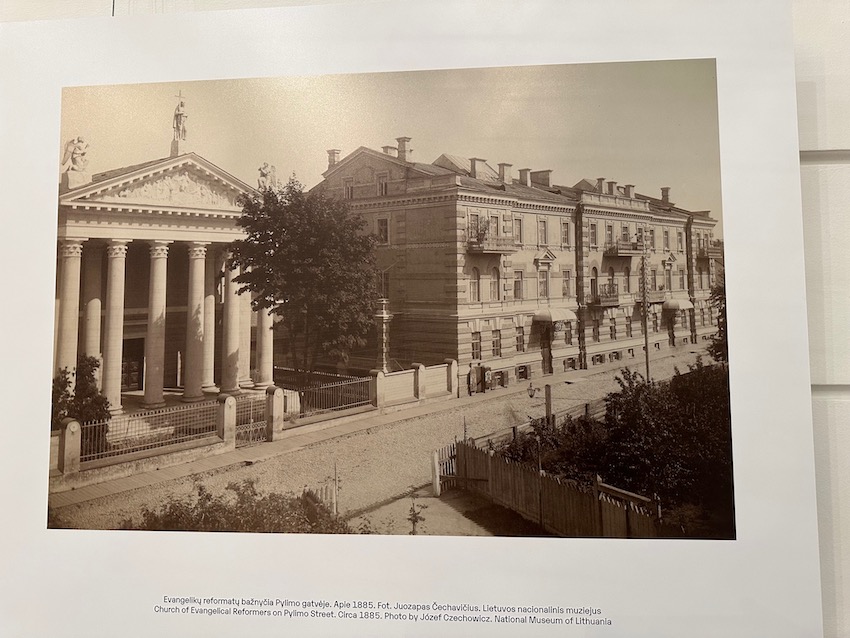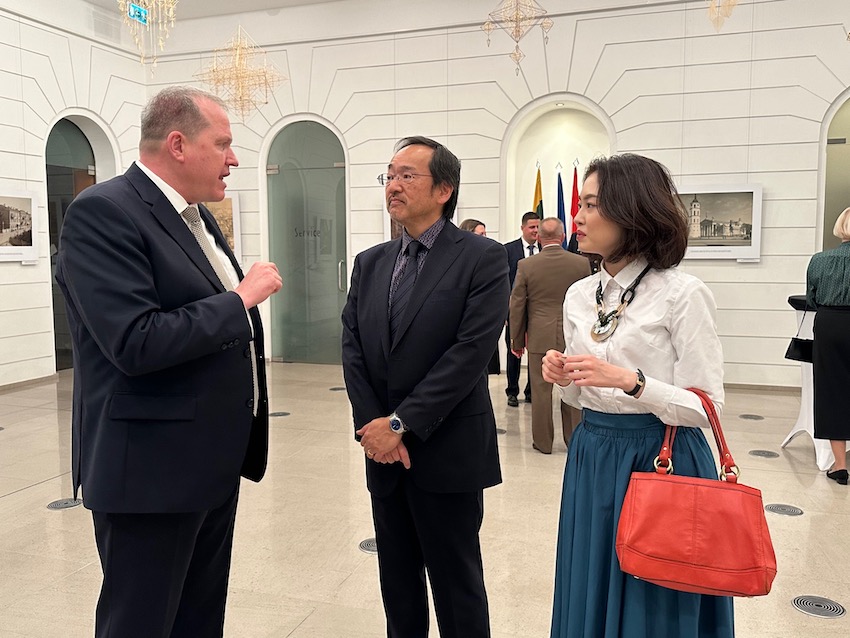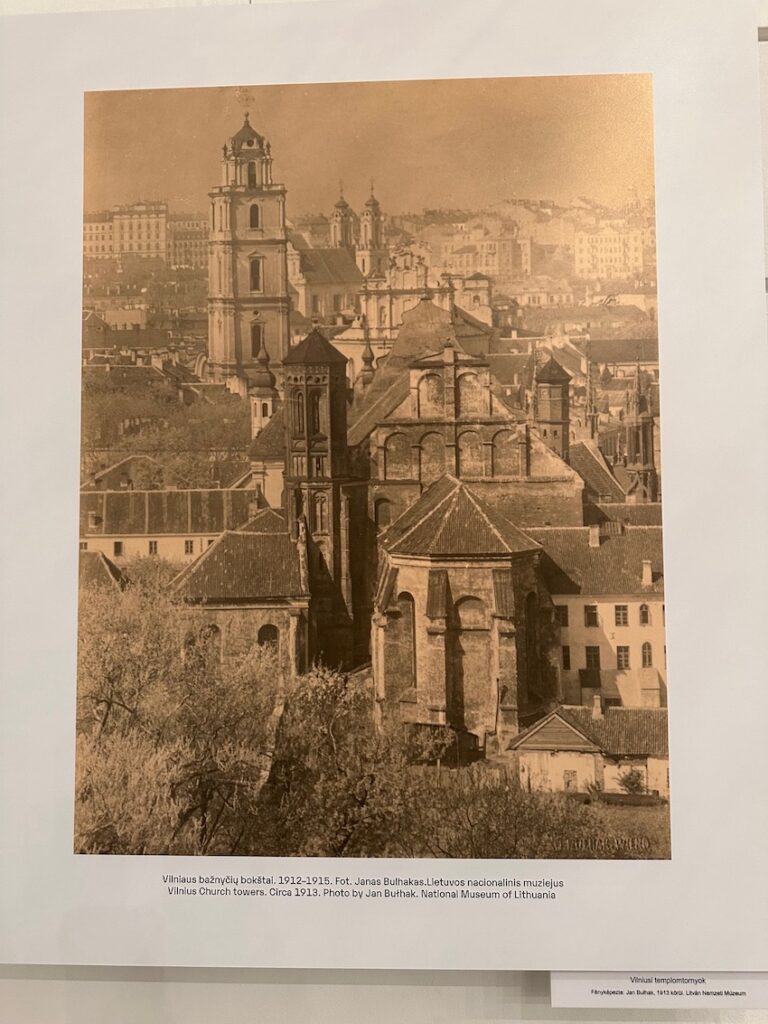 Source: Embassy of Lithuania in Hungary