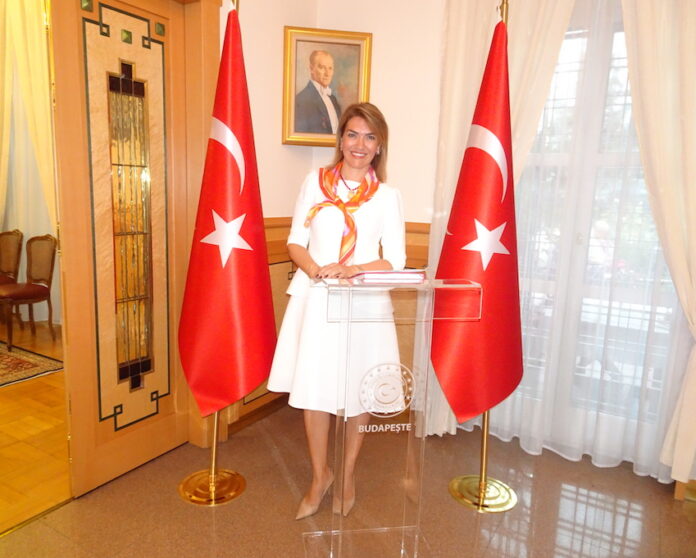 Edited by Anna Popper
On the initiative of H.E. Mrs Gülşen Karanis Ekşioğlu, Ambassador of the Republic of Türkiye to Hungary, a very spectacular Fashion Show has recently been hosted at her Residence in Budapest.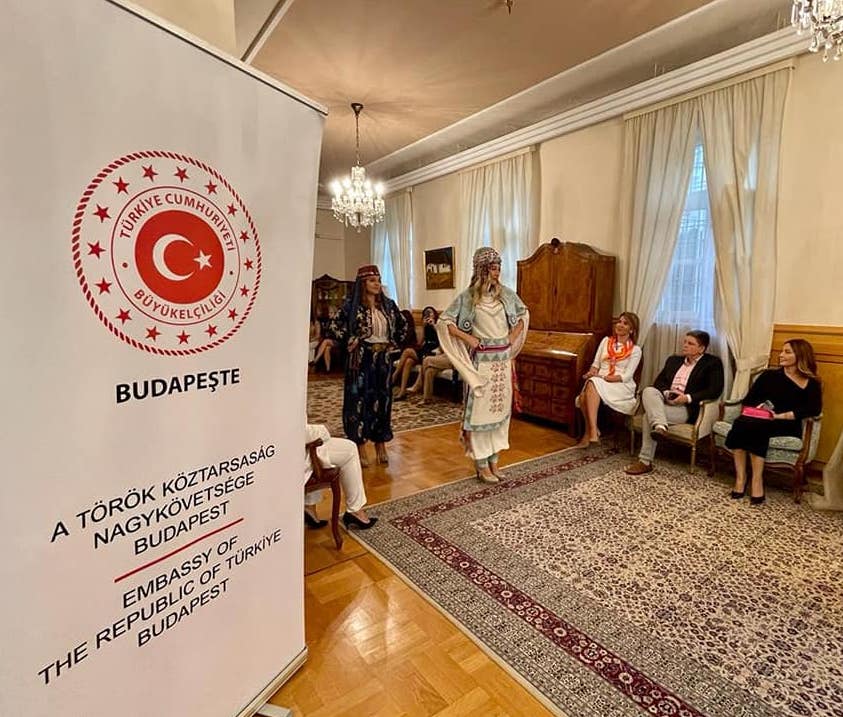 In her speech, the Head of Mission greeted the invitees – fellow ambassadors and diplomats and their wives, members of the Diplomatic Spouses Budapest and other guests – and introduced The Olgunlaşma Institutes (first established in 1945 and considered as one of the prominent vocational education institutions for women in Türkiye) with special regard to the İzmir Olgunlaşma Institute, which prepared a fascinating program that provided an insight into the unique history of Turkish Fashion for the distinguished audience:
"Dear Guests, I have the great pleasure to welcome you today at our residence to see a special fashion show curated by the İzmir Olgunlaşma Institute.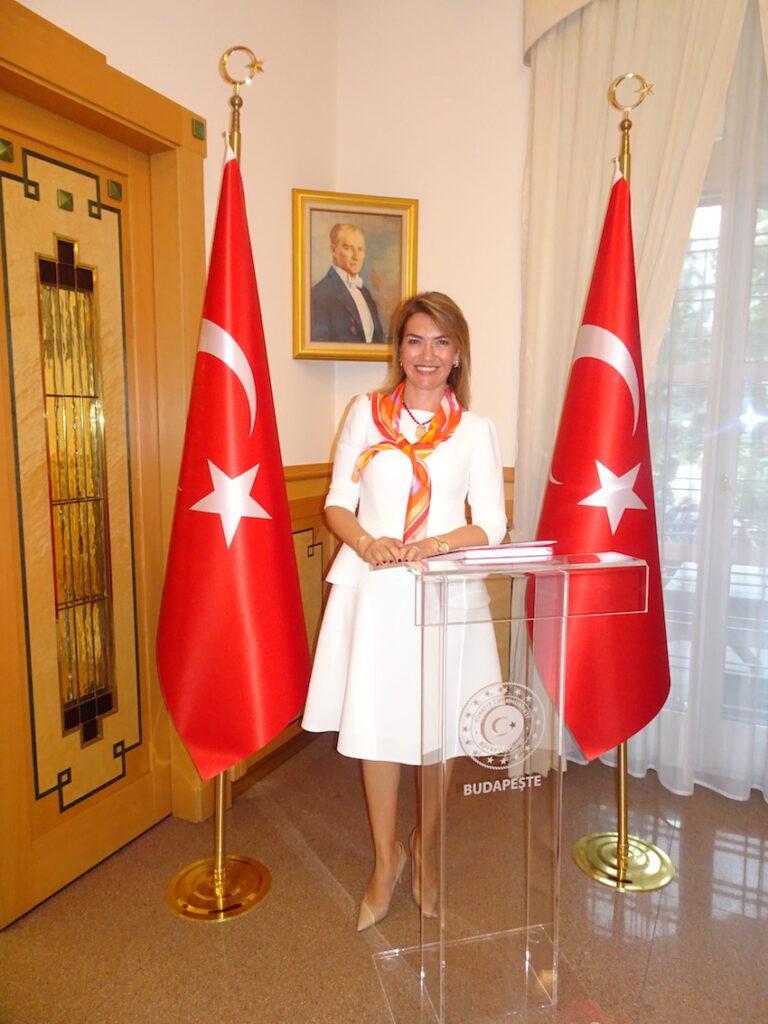 The Olgunlaşma Institutes play an important role in Türkiye in ensuring the survival and continuation of the production of Turkish embroidery, handicrafts and clothing. The institutes train people to research, develop, archive and produce in the fields of traditional Turkish clothing and handicrafts. Inspired by traditional Turkish motifs and Anatolian architecture, collections reflecting our rich culture are produced with handicrafts such as embroidery, jewellery, ceramics, miniatures and others. These collections faithfully preserve traditional Turkish handicrafts and clothing culture to their originals and the art and craft memory of our country is archived to transmit them to future generations.
The Olgunlaşma Institutes are linked to the Ministry of National Education of the Republic of Türkiye and also play a key role in promoting women's entrepreneurship. They were established to train entrepreneurial, talented, innovative and qualified individuals, and to contribute to women's empowerment in economic life. Many of the female graduates of these institutes launch their own start-ups and businesses.
The institutes organise events at home and abroad, including fashion shows, exhibitions and workshops. Their beautiful handmade products can even be purchased online.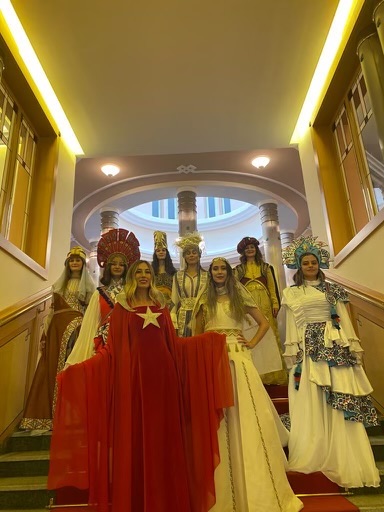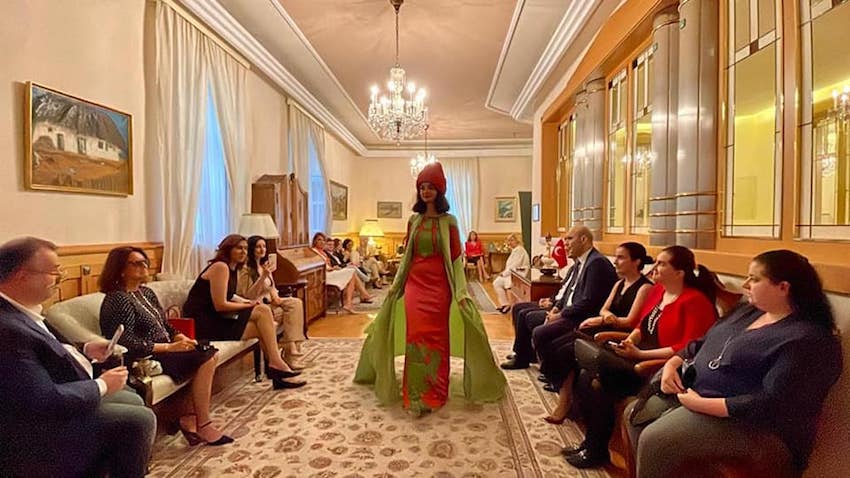 This fashion show has the theme of "Legend of Anatolia", reflecting motifs from different periods, including the Selçuk and Ottoman eras. The beautiful designs and creations of this selected collection are all handmade and hand-tailored by the members of the İzmir Olgunlaşma Institute. The models wearing the clothes are comprised mostly of Turkish students living in Budapest. I wish to thank each and every one of them for taking part in this project voluntarily.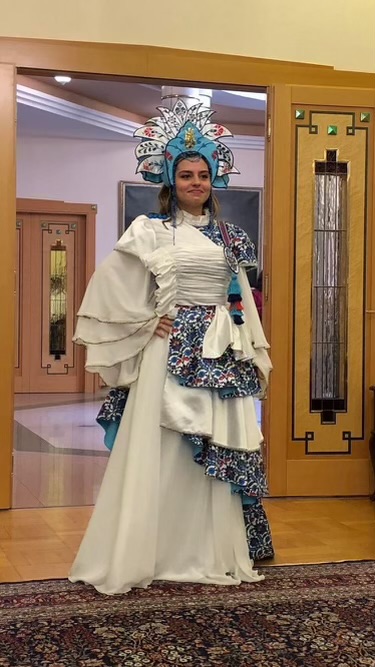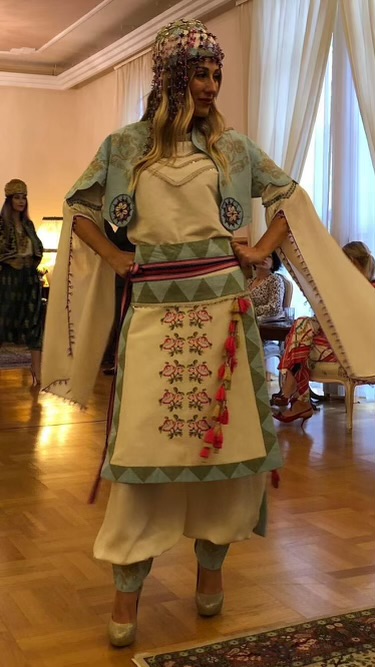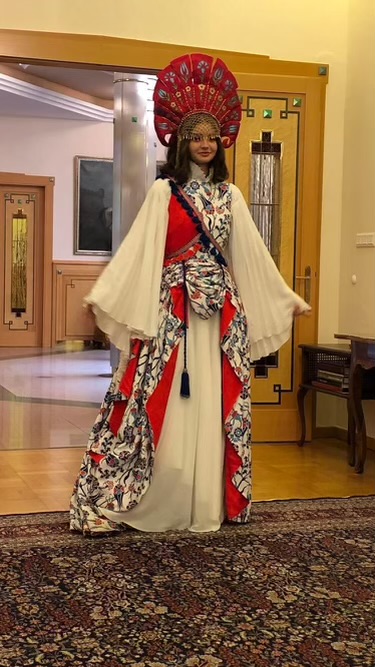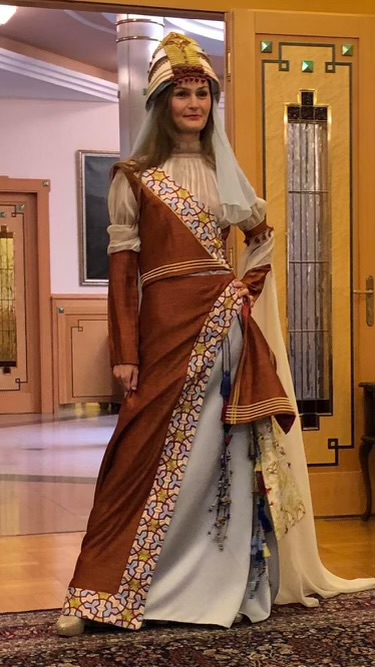 By concluding my remarks, I would also like to extend a special gratitude to the Izmir Olgunlaşma Institute and our sponsors, namely Turkish Airlines and Ramada Hotel. I also wish to thank my very talented Embassy team, who worked very diligently to make this event possible."
The show ended with an Afternoon Tea, offering fine Turkish specialities.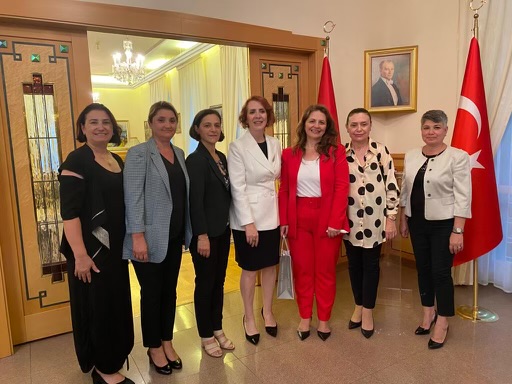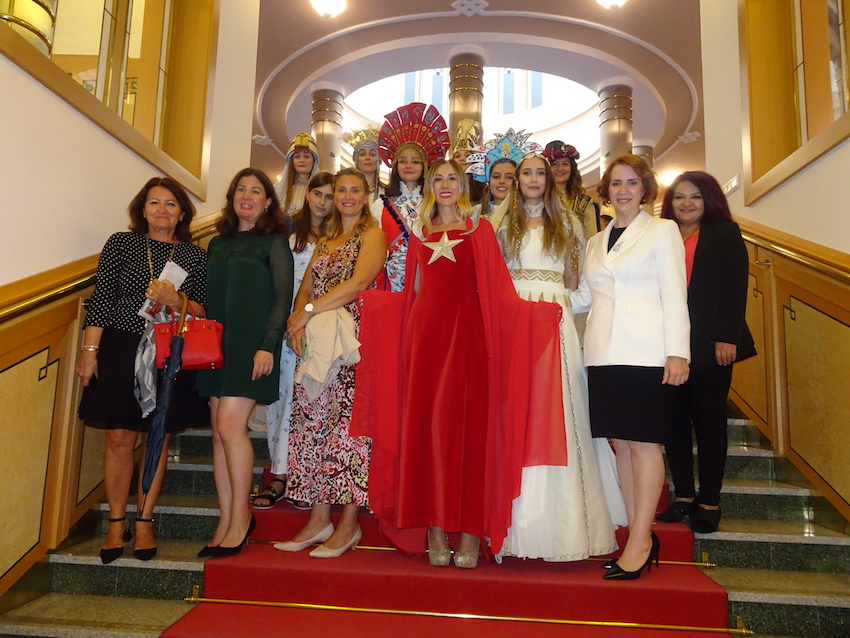 Source: Embassy of Türkiye in Budapest