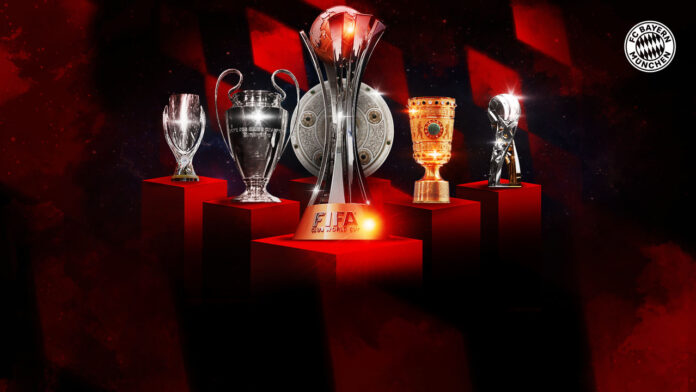 Written by: Dr Gabor Gulyas
FC Bayern beat Tigre UANL in the final of FIFA CLUB Worldcup and could lift the 6th trophy in one season. It could be reached only by FC Barcelona previously, in 2009.
There was no doubt  that the crew of Hansi Flick was ready to win the sixth and at the same time last trophy in the season 2019/2020.  They had to dispense Thomas Müller and Jerome Boateng and it left its mark on the game and the performance of the bavarians. Although the Lederhosen played in superiority, the y could not score till the 19th minute, when Kimmichp picked out the bottom corner and hit a strike. The referee had checked it and made the decision that Lewandowski was interfering and ruled the goal out. In the 2nd half the pressure from the german side increased and in the  61st minute Benjamin Pavard scored the winning goal of the game and the bavarians won 4th time this precious trophy in their history.
The record champion played 68 competitive games between 6 November 2019 and 11 February this year and they won 58 games suffering only 5 defeats ( whilst they won 6 trophies ). Hansi Flick does have more trophies than defeats in these 14 months.
" Congratulations to my team. They have completed a historical feat, they have won six titles in one season. Even for the successful club that is FC Bayern München, this was the most successful season ever- Hansi Flick said after the final.
Picture: www.fcbayern,com