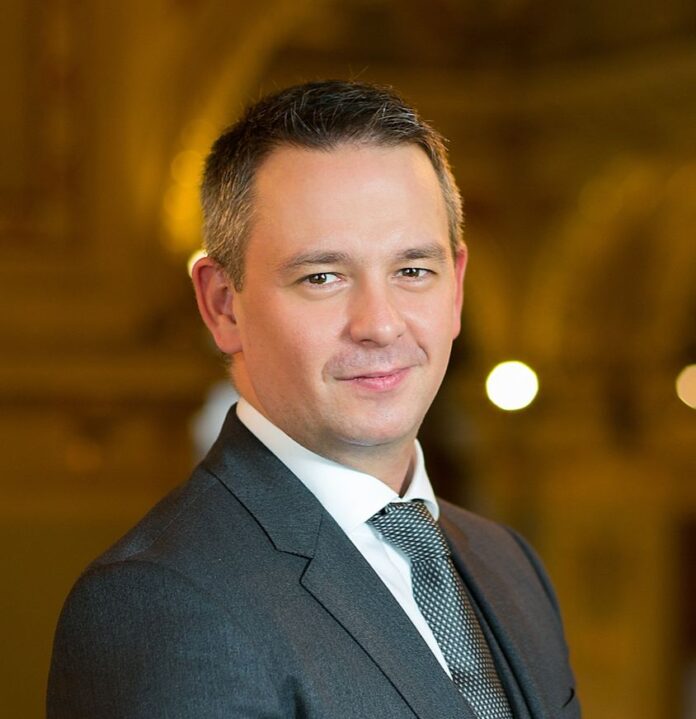 "We have to believe in what we're doing, and if we do it with all heart and soul, we will certainly succeed"
Written by Anna Popper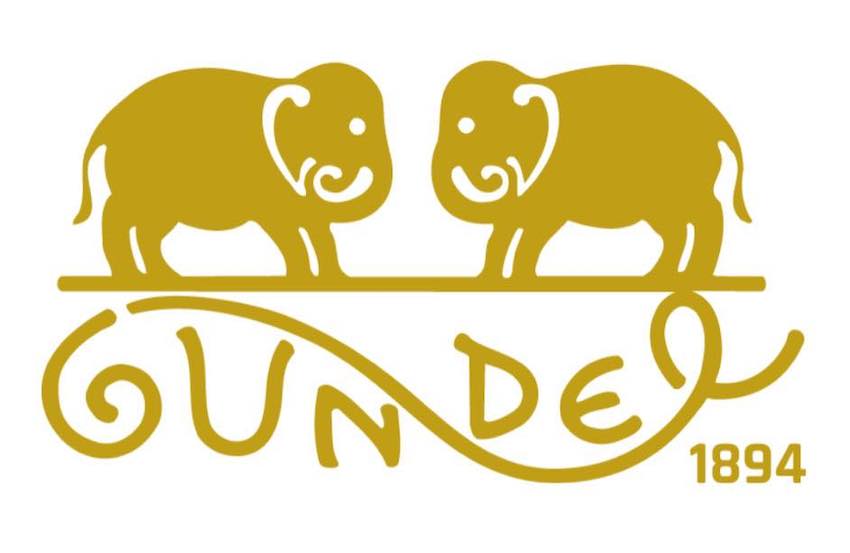 The Gundel is the emblematic restaurant of Budapest and is considered the cradle of Hungarian gastronomy, located on the edge of the City Park next to the Heroes' Square, which represents the 1000 year-history of Hungary. The legendary Gundel, over 129 years old, is now under the management of the Eventrend Group, which operates many significant gastronomic companies.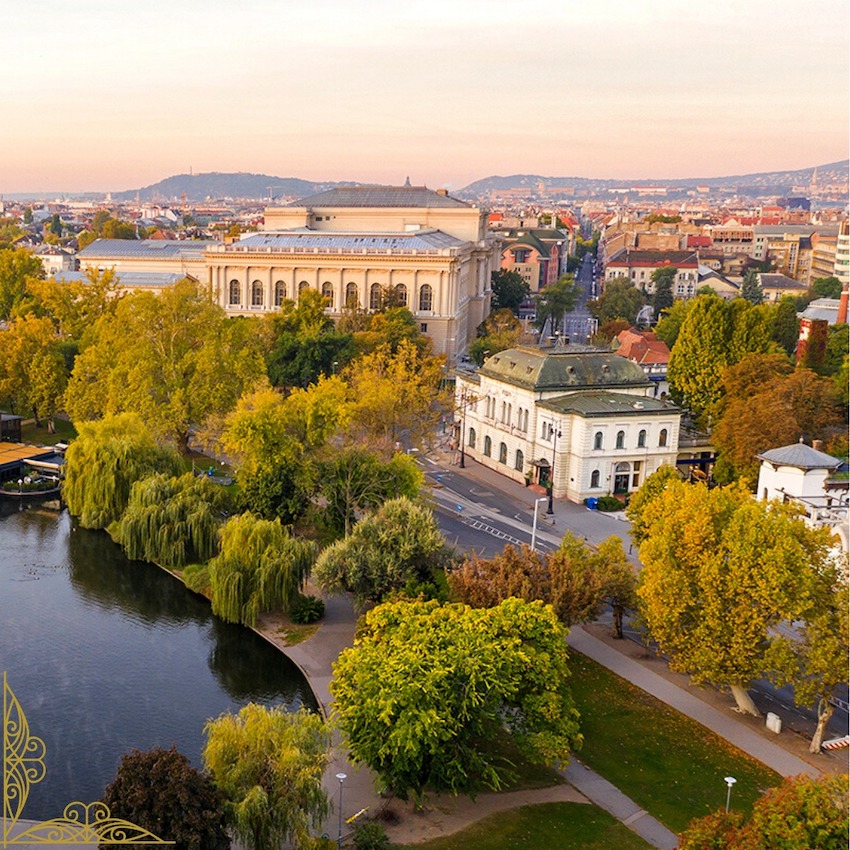 What does Gundel mean to you and the company you belong to?
– It was a once-in-a-lifetime moment for us when in 2021 Eventrend Group signed a contract with Danubius Hotels Group, owner of Gundel Palace. It was an uplifting experience that we were given the opportunity to operate Gundel as part of a long-term cooperation, whilst also bearing a huge responsibility of running this prestigious brand, which is considered a national treasure.
"The Gundel is an institution of national importance whose history and mission, but also its legendary food, menu and the building itself deserve to be preserved, nurtured and passed on" – said Gábor Nagy, one of the founding owners of Eventrend.
How was Gundel's new concept invented and implemented?
– Sorry to say that Gundel, Hungary's most famous restaurant, has not been well taken care of for several decades. The Gundel had to be repositioned, and then it is doomed to success. That's why we wanted to restore the rich legacy of the restaurant's founder, Károly Gundel (1883-1956), while maintaining the values and continuing the tradition. We decided to return to the roots, knowing that the revival of Gundel is undoubtedly a high-risk project. So we needed creativity and courage.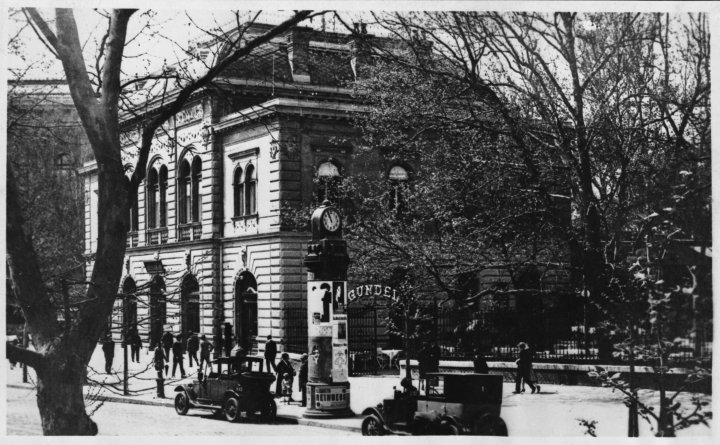 In this spirit we started a thorough renovation, transforming most of the interior into a coffee house, with each table dedicated to one of Gundel's many world-famous guests. And the smaller part remained restaurant. I think we managed to create a space that pays tribute to the golden age of Gundel and is open to the widest possible public at any time of the day and for any occasion. We tried to evoke the atmosphere of the neighbouring Zoo with green and blue colours, eosin-glazed Zsolnay ceramics and lush plant ornaments. After being closed for a year and a half, following a change in operational concept and management, Hungary's iconic restaurant reopened in December 2021. The Gundel has long been identified as a restaurant, however we want to highlight the nature of the coffee house and focus it as an event venue. We also own the more modest sister building called Bagolyvár, which we turned into a wedding venue. So far, Gundel has created a feeling of luxury and inaccessibility that we were keen to change in line with the motto of the founder, Mr. Gundel: The Gundel is for everyone! It means that the Gundel is not simply reopening, but is literally opening its doors to everyone after a long time.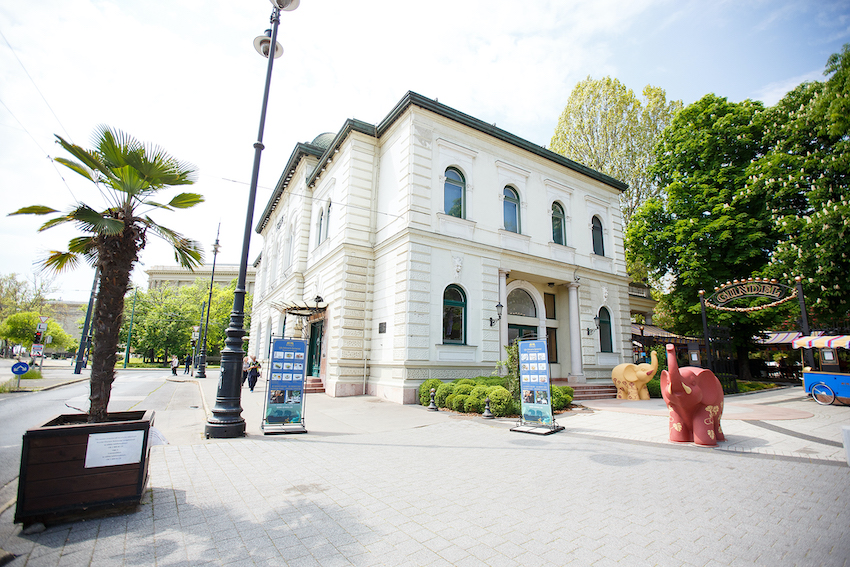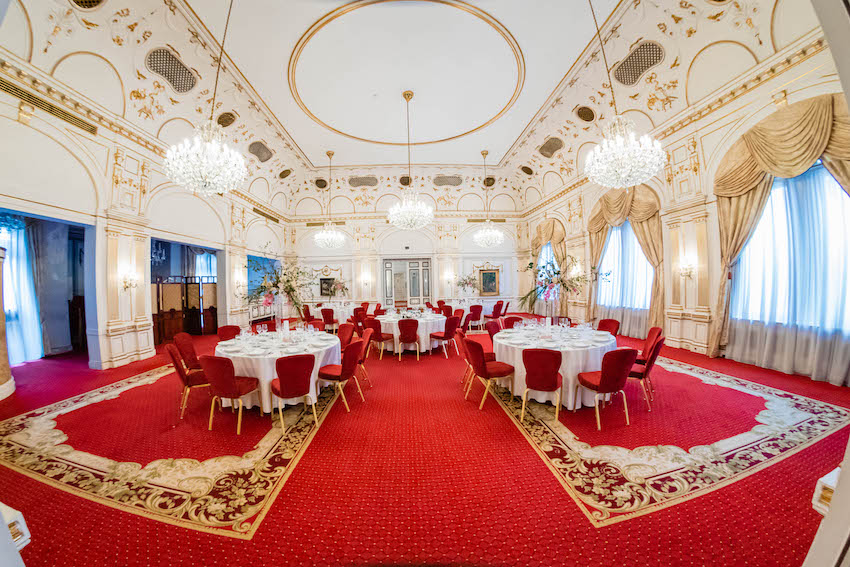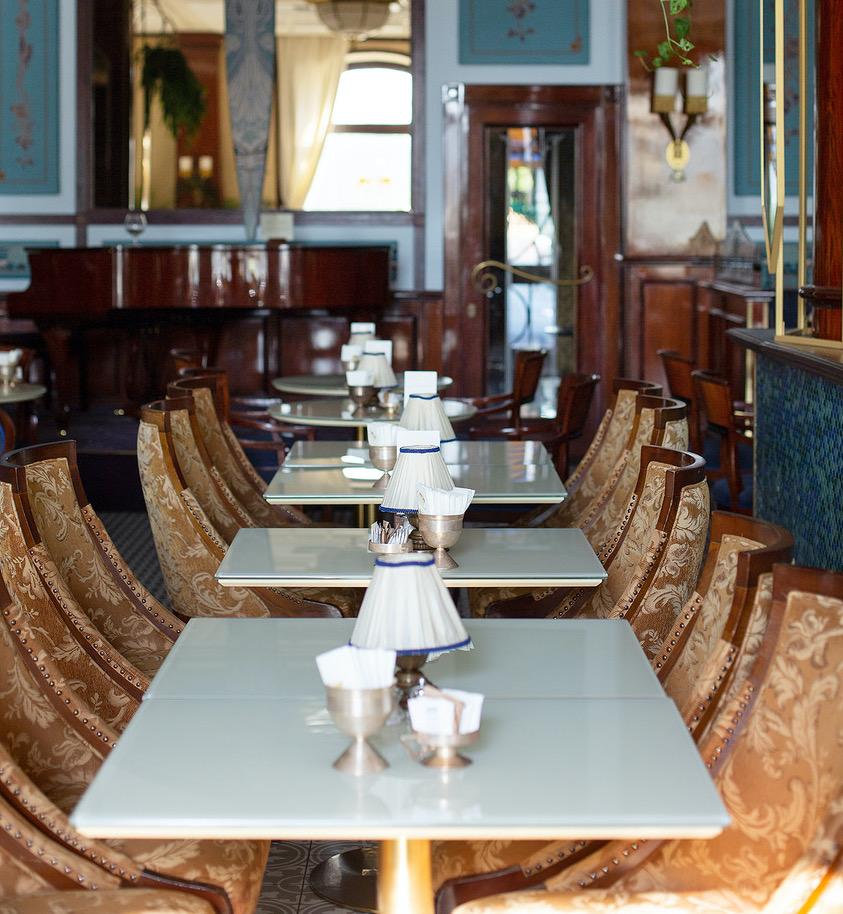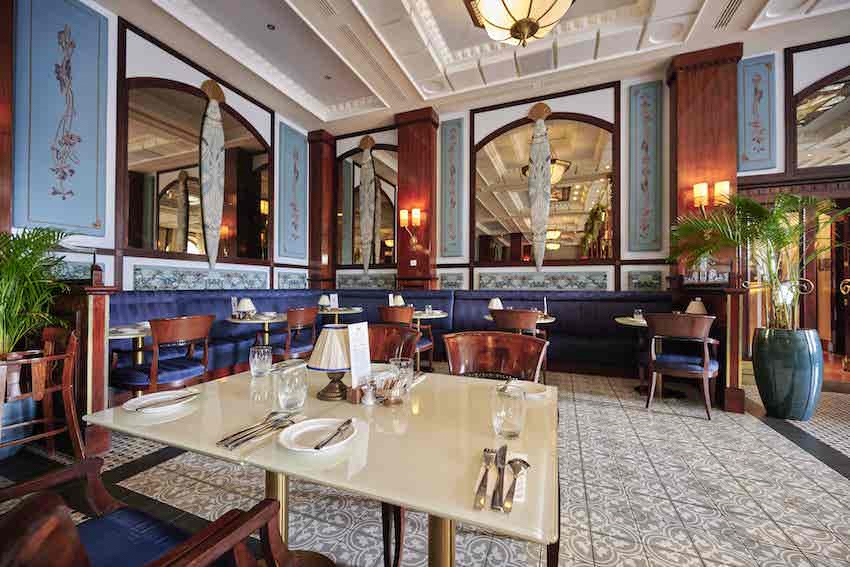 Looking back, how has your professional career developed?
– I am a partner of the very successful Eventrend Group, which was founded 31 years ago by two visionary owners and leaders: Mr. Zoltán Kőrössy and Mr. Gábor Nagy. (The partnership system is a unique company building and motivation model invented and created by the owners.)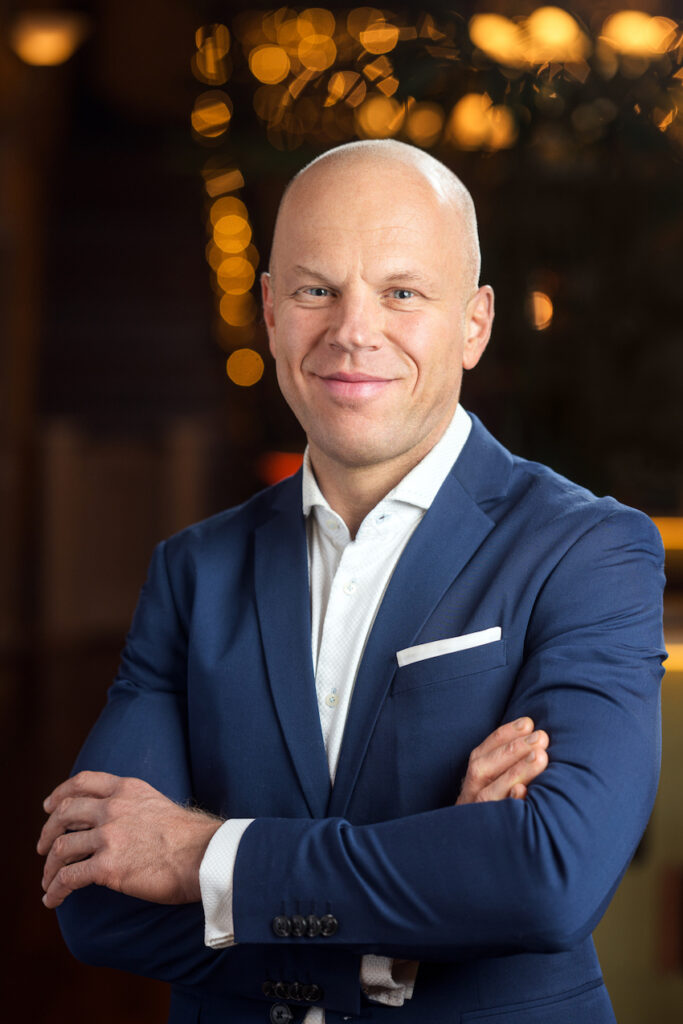 Eventrend Group is a living example that it is possible to provide quality services for more than three decades. Having worked for the group for almost 27 years, I now own shares in certain companies that form part of the group's vast portfolio. I am very proud of our past and present. I started working here alongside my college studies and then became a full-time employee. I have climbed all the steps of the career ladder, full of milestones, experiences, challenges and rewards. In 2000, after hosting hundreds of successful events, I was promoted to Banquet Manager. Starting in 2004, I was in charge of all catering at the Hungarian Parliament for nine years. In 2014 I took over the catering of the Groupama Arena. Currently, besides being the general manager of Gundel, where I have my seat, with my two partners Mr. Csaba Szabó and the amazing corporate chef Mr. András Wolf we oversee the operations of other five companies, such as New York Café Budapest, which was chosen the most beautiful café in the world, Groupama Aréna, Séf Asztala, Országalma, and Diageo Bar.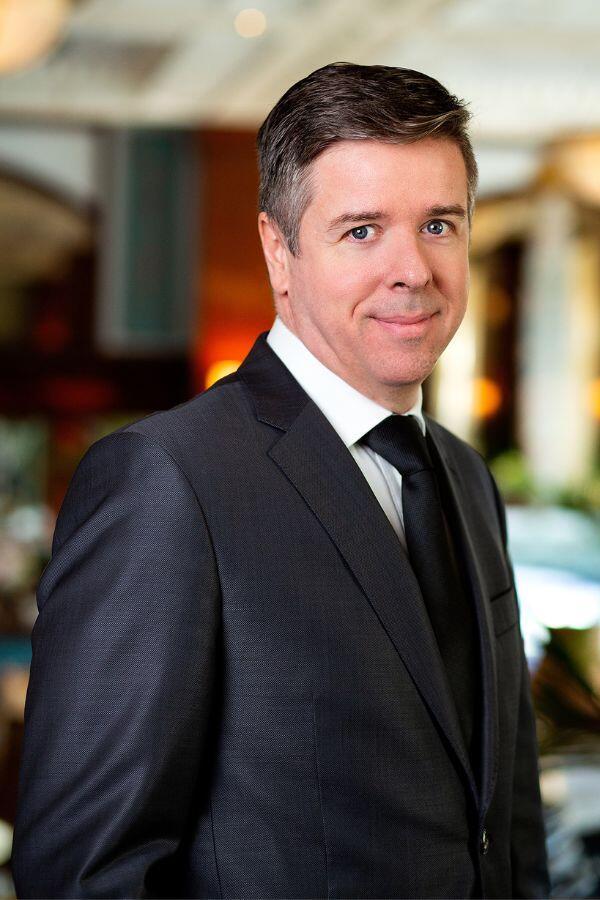 These tasks and endeavours have been great challenges and a huge responsibility for us, which we face with commitment, love, respect and competence.
It is a good decision that your beautiful garden is open again, it hasn't been used for a long time, where we can enjoy live music even daytime…
– Originally, the main attraction of Gundel was the lush garden, which could accommodate up to 500 people, and the guests enjoyed it very much in the hot summer. In the winter, when it had to be closed, Mr. Gundel did not fire the staff but reassigned them to Hotel Gellért. It was no coincidence that Károly Gundel took over the operation of Gellért, which now has a different owner.
One of our determined ideas was the complete rehabilitation and operation of the Gundel Garden to create a green oasis in the city. Modelled after Károly Gundel, who brought over 100 palm trees here from the neighbouring Zoo, which opened in 1866, as part of the City Park's entertaining attractions, a very popular place for recreation and walking for people of social classes. We also put many plants, trees, flowers, bushes, garden furniture and other decorations to restore the pleasant atmosphere of the grove. We kept Gundel's attractive logo with the two elephants, but gave it a facelift.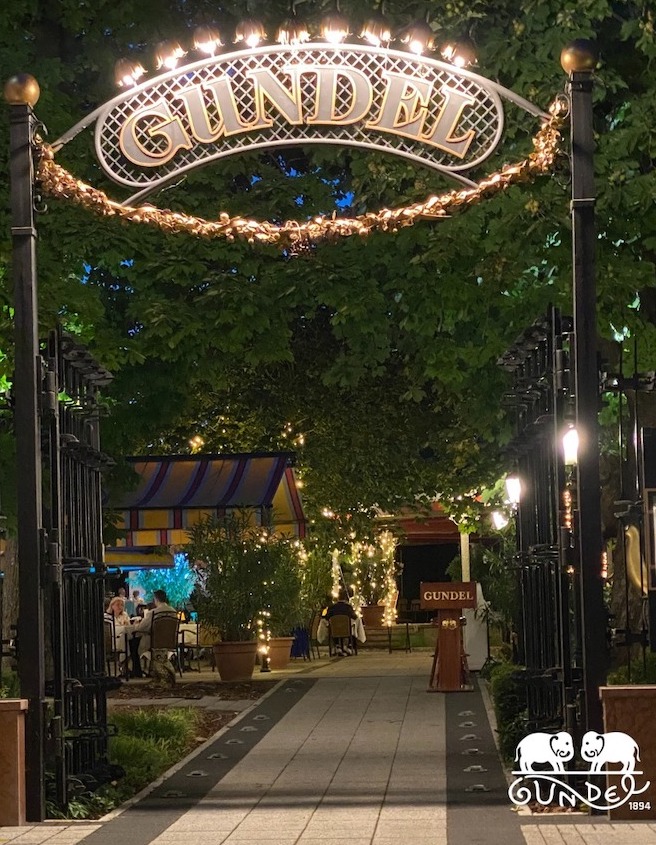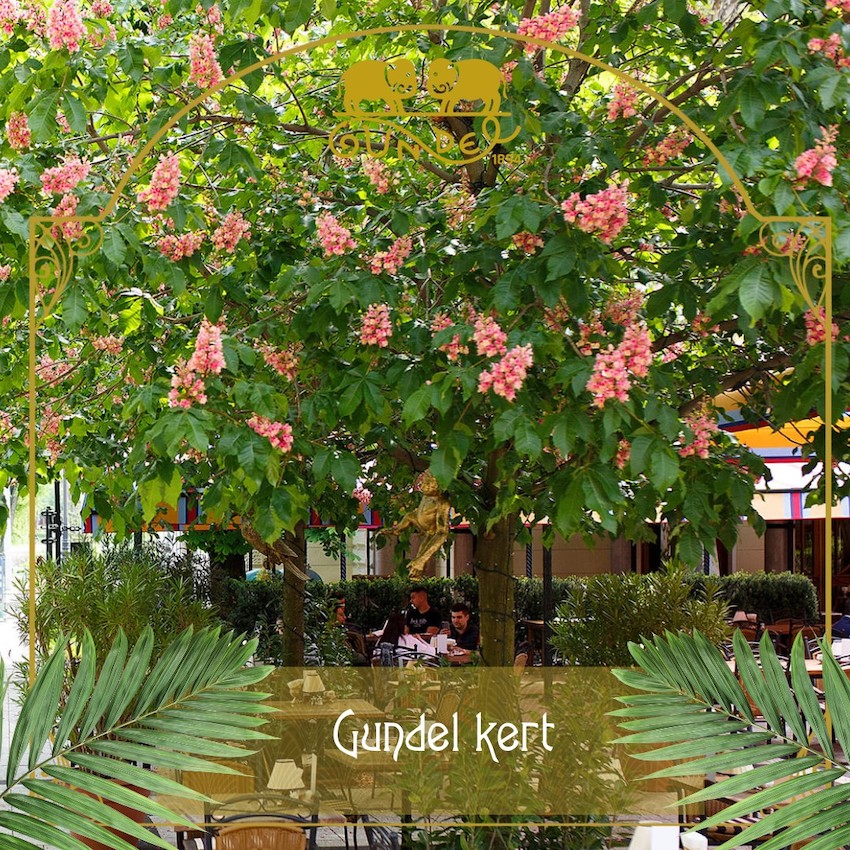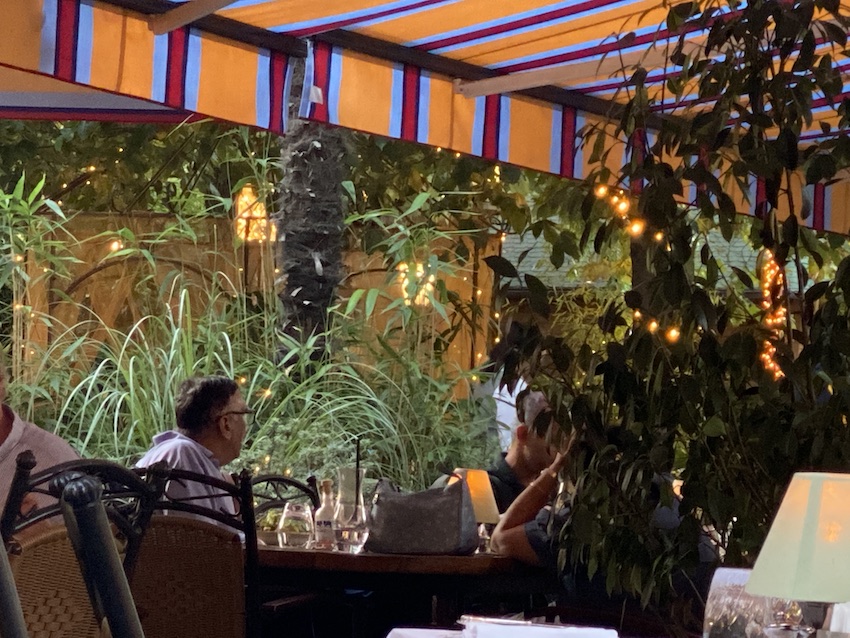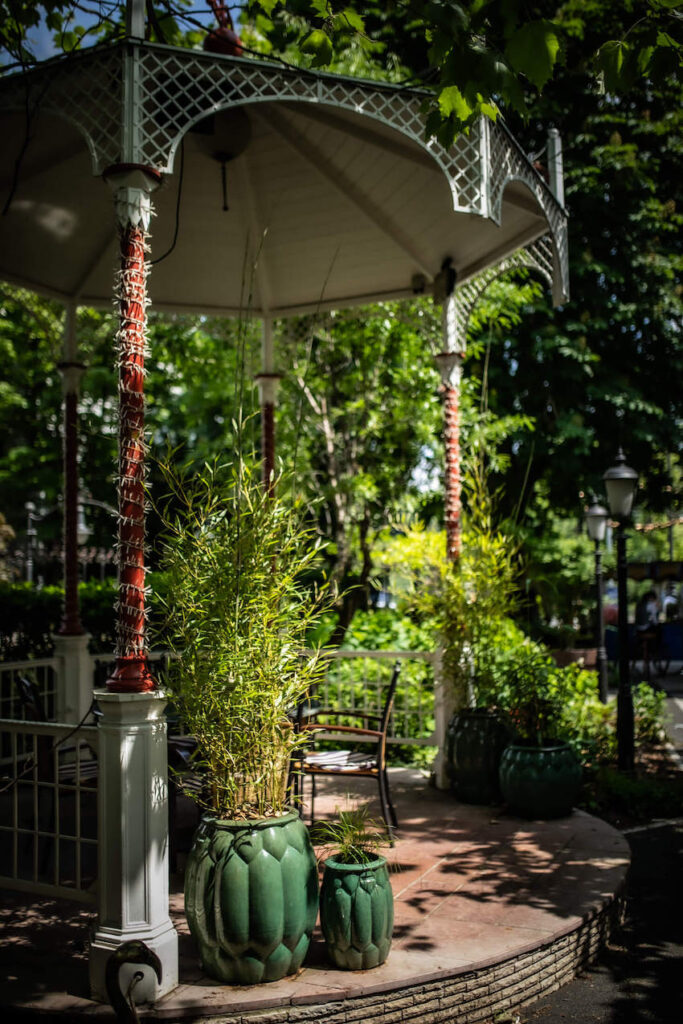 This year in June, the Gundel Garden was the venue for the 30th birthday party of Eventrend for two joyful evenings. All corporate and professional partners were invited to celebrate together (after the years of COVID), and introduce the entire group with all units and companies to the audience. On this special occasion the Gundel Garden was renamed the "Garden of Secrets", which was made visually mystical, magical and playful, offering a lot of fun for the visitors.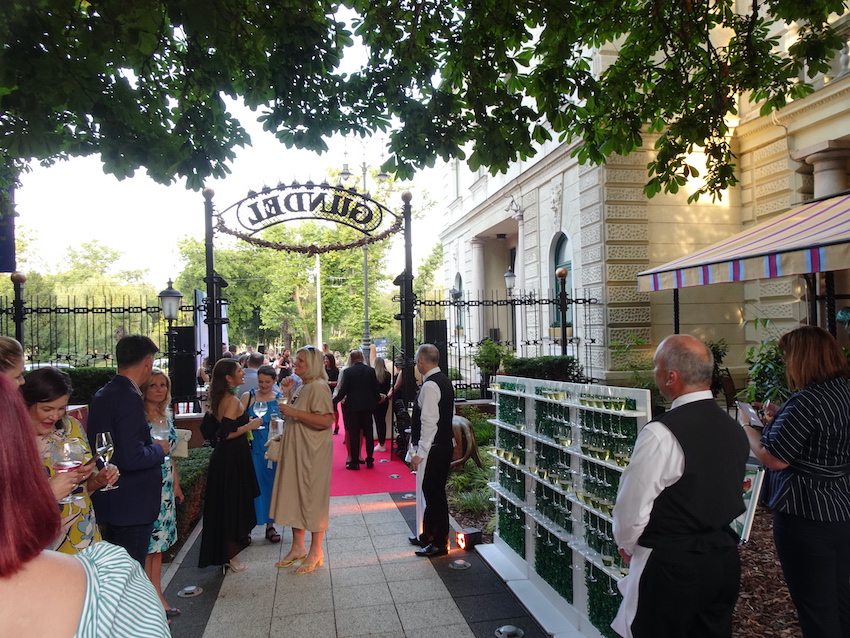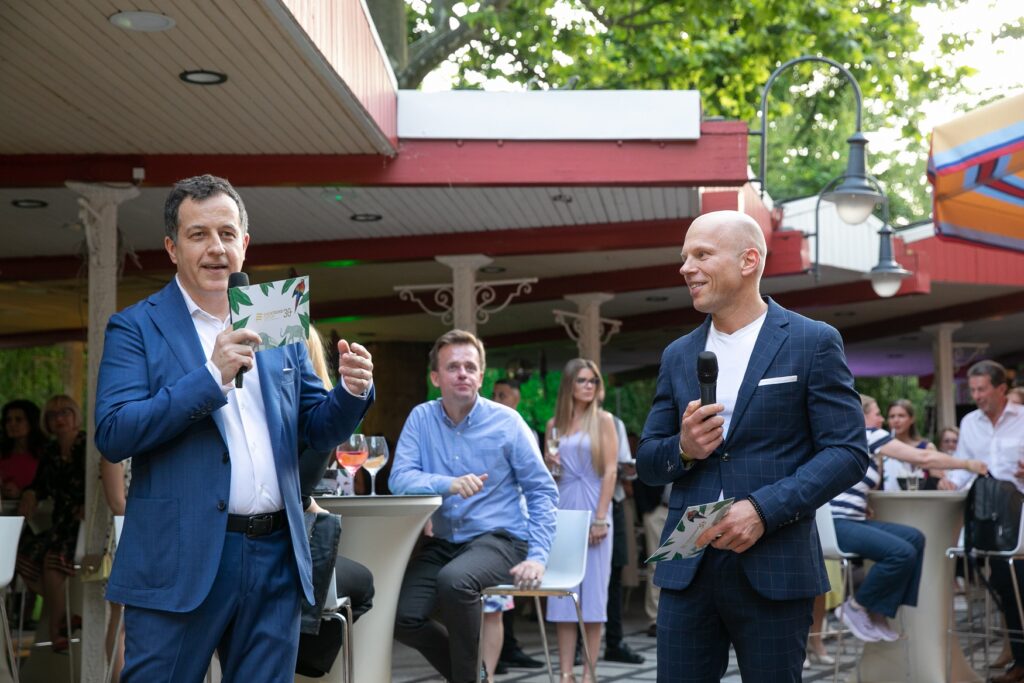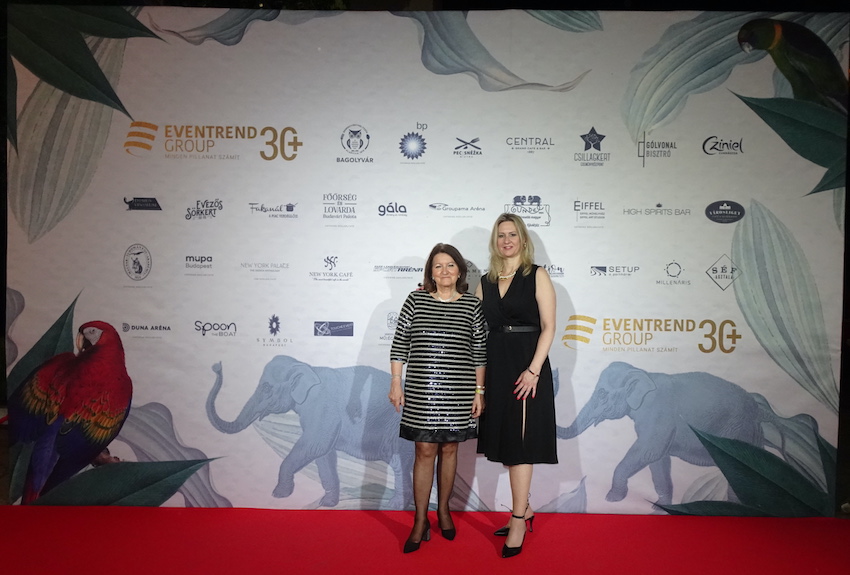 What changes and innovations have been introduced regarding the cuisine and the menus?
– We didn't want to do a fine dining restaurant, but a classic restaurant with authentic Hungarian cuisine. Returning to the roots, we took the old recipes. We use fresh, high-quality ingredients, and the dishes are served in a modern way worthy of the Gundel tradition. The backbone of the Gundel menu has existed for 80 years. The dishes are based on the best Gundel traditions, the central element of which is The "Gundel National 11″, the eleven iconic Gundel dishes, created in close cooperation of two outstanding culinary experts: Corporate Chef András Wolf and Gundel Executive Chef Viktor Moldovan, by their work done with humility, love and expertise, nurturing and following the Gundel traditions.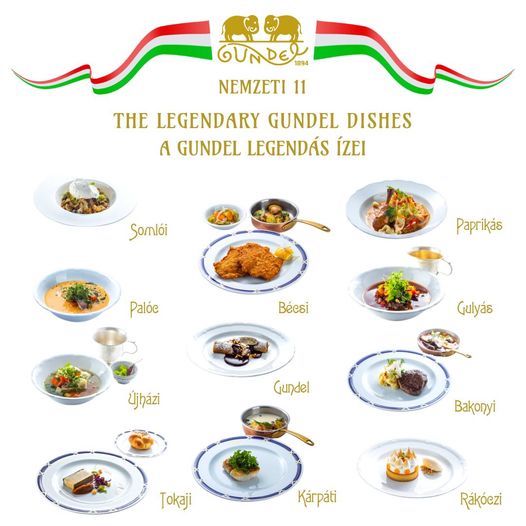 These dishes can be considered the most important and famous Gundel heritage, as thanks to Károly Gundel they were put on the menu of Hungarian gastronomy: Palóc soup, Újházi chicken soup, Paprika chicken, Goulash soup, Bakony mushroom ragout, Kárpáti pike perch fillet, Tokaji foie gras (goose liver), Feszty steak sandwich, Somló dumplings, Gundel pancakes and Rákóczi cottage-cheese cake were all conceived here based on the idea of Károly Gundel, who also introduced the culture of sauces and stews to Hungarian cuisine.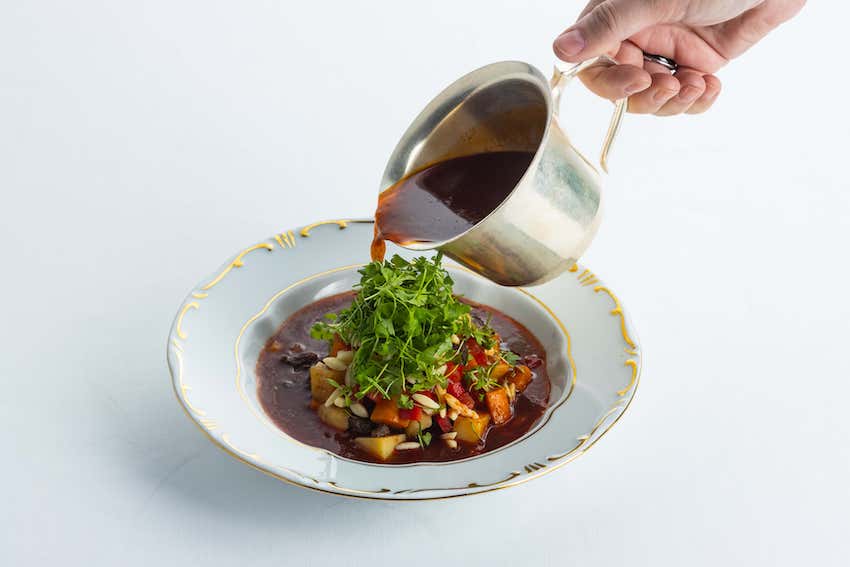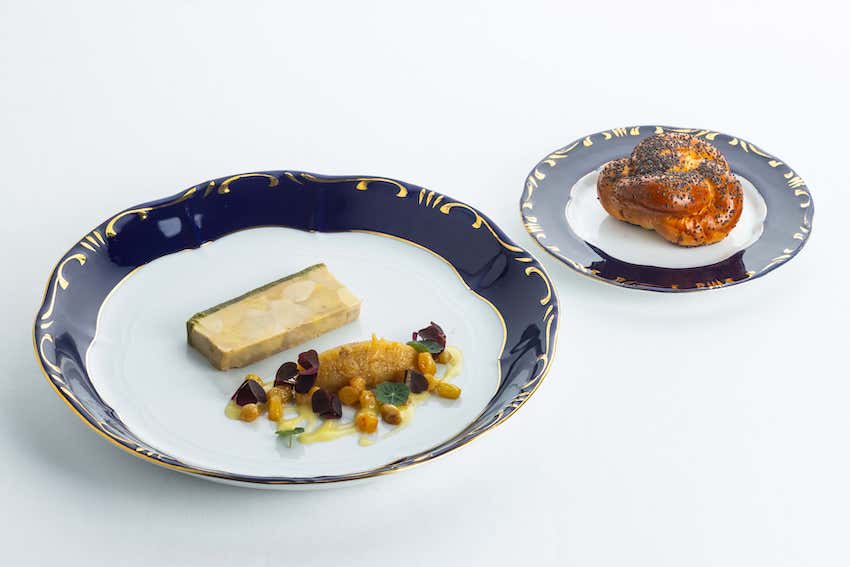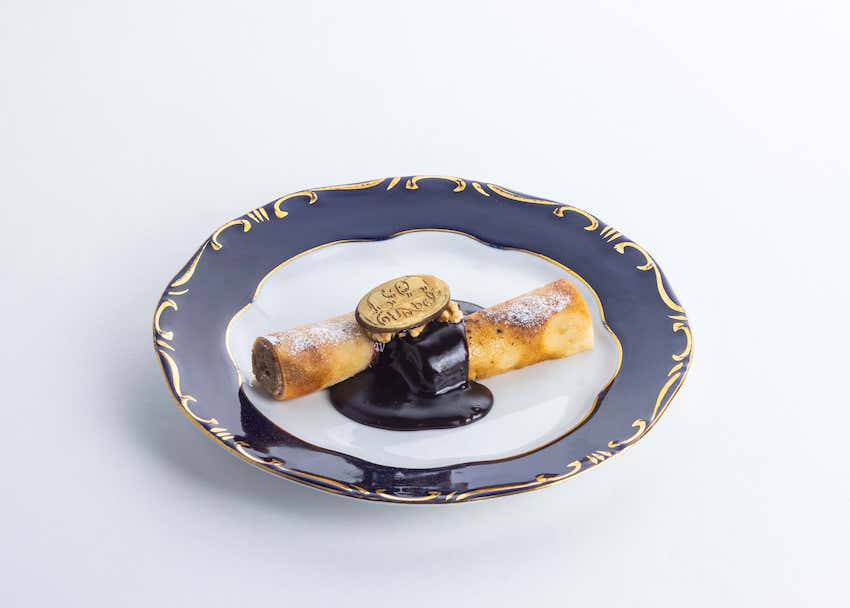 Today the Hungarian gastronomy is unimaginable without them. Mr. Gundel not only left us the legendary dishes, but also his hospitality, extraordinary stylish service and cheerful atmosphere, as well as continuous gastronomic renewal, and all these remain the cornerstones of today's Gundel.
It is with pleasure that the reopening of the Gundel is absolutely encouraging and has been well received by guests. We hope Gundel will again become one of the strongholds of Hungarian gastronomy, where Hungarians can also feel at home in addition to foreigners. The biggest issue is getting people to know the new Gundel. This is what we want to achieve in the spirit of our slogan: Gundel is for everyone.
We brought back the Sunday Family lunch, which is also an old Gundel tradition.
As for the prices, the Hungarian solvent demand should also be taken into account when setting prices, which many restaurants do not comply with, and their prices are too high for the domestic market. We are a mid-range restaurant in terms of prices, we do not allow ourselves to be pushed by the prices of the surrounding restaurants, except for a few dishes. When we compile our menus, we take the financial situation of the Hungarian guests as a basis. Unfortunately, the 20-25% inflation has to be calculated, which is decreasing, but life has not become cheaper. When purchasing raw materials, we conclude contracts so that prices do not change suddenly.
In addition to the significant costs so far before the reopening, is there still a need for other major investments in Gundel?
– An important area of this unique property, which has been neglected for decades, is the energy system of the building. Modernization of the heating-cooling system and investment in solar panels are taking place currently, which represent an investment of hundreds of millions of Forints. And we also have to constantly deal with the maintenance and refinement of the building, which is a big challenge in every aspect.
What is the biggest challenge for you as a company leader?
– The shortage and quality of the workforce are the biggest challenge and concern of the hospitality industry, as this is not a fashionable profession nowadays. Young people do not come to work with the idea of the pleasure of work, but with the idea that it benefits them. They don't realize that a career requires diligent work, fatigue, time, performance and results. Choosing a career at the age of 14 is a serious challenge, but the Eventrend Group's student training – in addition to imparting high-level professional knowledge – helps to develop a sense of responsibility and social skills that are important for employment in the hospitality industry. Another issue is to restore pre-COVID international tourism and to attract more Hungarian guests here. In these aspects we have to reach a good balance.
What about your relations with the members of the diplomatic corps and embassies residing in Budapest?
– We are rebuilding our relationships with embassies, foreign missions and Ambassadors serving in Budapest. We are already in contact with several embassies and are looking for personal contact with them in order to organize their events in the Gundel. We provided catering for more than 600 guests at the French National Day reception at the Ambassador's residence.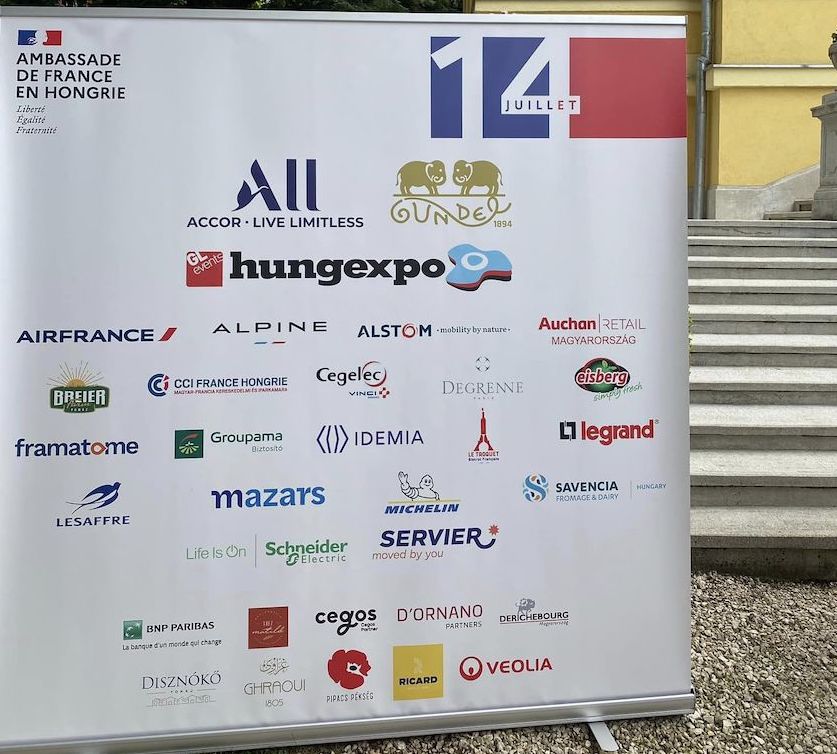 The Turkish Embassy is a regular guest and we proposed the Ambassador to organize a special lunch here, the purpose of which was to welcome the rescue team members and their dogs and thank them for their efficient rescue work and generous assistance after the devastating earthquake in Türkiye.
According to our business policy, we value all guests and we treat our highly esteemed regular guests almost as family members.
Gundel used to be famous and attractive, as we know from its history…
– Exactly right, Gundel is one of the jewels of Hungarian gastronomy and in a way represents the history of Budapest. Many famous Hungarian dishes come from here, which is one of our strengths. In the 20th century there were no other restaurants of the same rank in Budapest, as there are today. So Gundel received many world-famous personalities, their list is very long and prestigious: Queen Elizabeth II, Queen Beatrix of the Netherlands, Bill Clinton, George Bush, Angelina Jolie, Luciano Pavarotti, Brad Pitt, Arnold Schwarzenegger, Pope John Paul II, Juan Carlos I. King of Spain, Diana Ross, Yasser Arafat, Jacques Chirac, Kofi Annan, Michael Flatley, Michael Schumacher, Paul Bocuse, Armand Assante, Catherine Deneuve, Paul Newman, Roger Moore, Madonna, Robert Redford and many other actors, artists, influential political figures from international life.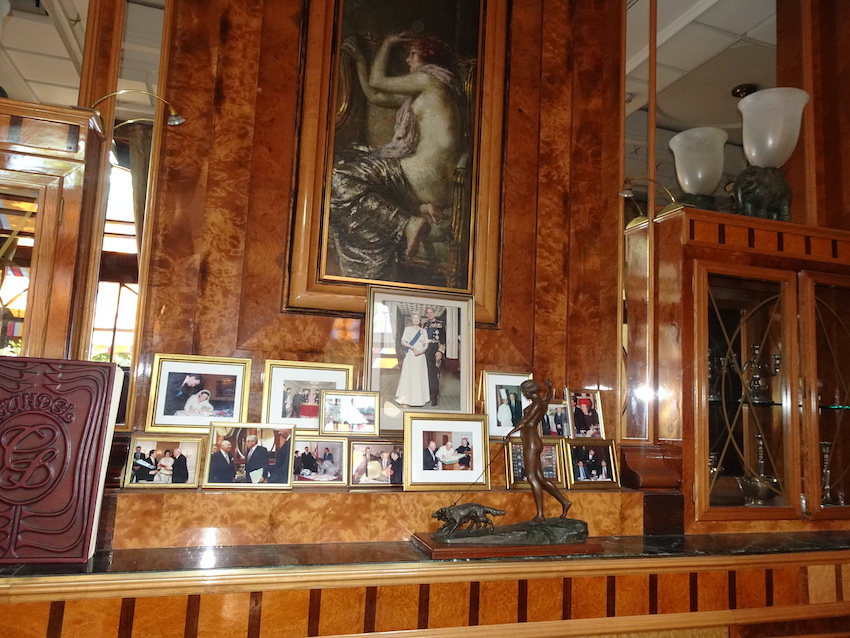 Mr. Magyary, how would you summarize your work philosophy as a business leader?
– My leadership motto is a quote from President Theodore Roosevelt: "The best executive is the one who has sense enough to pick good men to do what he wants done, and self-restraint enough to keep from meddling with them while they do it." I am deeply convinced that we must believe in what we do, and once we do something, we have to do it with all heart and soul and we will certainly succeed. However, success is relative, so it's important that it never turns into complacency. It is important to be humble towards both the profession and colleagues. It is not always the goal that is important, but also understanding and experiencing the path that leads to ultimate success.
When taking office did you set objectives that you want to achieve?
– Of course I have economic, professional and spiritual goals, such as making people love the Gundel. It's not just me, it is the whole team. Achieving this requires bohemianism, dedication, creativity and love. And one day I would like to hand over the Gundel baton in the best possible condition. I would like my team to like the Gundel and this will spread to the guests as well. We want to produce the set economic results. We don't want to win awards in various forums, but we desire to win people's hearts! I hope that the old guests will return and the new ones will be welcomed with open heart and the best possible service. It is very important that Gundel's new professional concept is revealed for the public and significant changes have taken place behind the very well designed elephant image of this amazing asset that stands out from the competition in Budapest.
How do you spend your leisure time when you are not "riding so many horses at the same time"?
– We live with my family in Üröm, near Budapest in the countryside. I have a two-year-old sweet son who brightens my life. For Károly Gundel, apart from hospitality, only his family was the dearest in his life. He had 13 children and 26 grandchildren.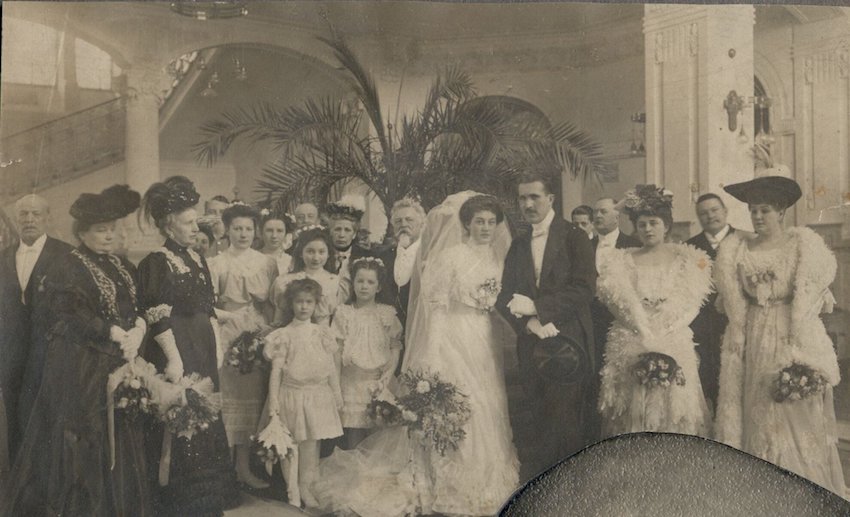 I share his life recipe that reflects his mindset leading to successful outcomes and a sense of fulfilment in his endeavours that posterity will greatly appreciate: "Devote all your energy and attention to your family. Don't seek to season your life with anything more than what is offered by your work and your family; don't always want to be right about everything. The best binding agents are children. The more the merrier. They improve life's flavour…"
Sport has been very important for me. I do sport regularly, before marathon running and karate, now boxing, it relieves stress. You can get hit in sports and in business as well. Whatever sport you practice, it is useful in both work and life.
If a fairy could grant you a wish, what would it be?
– Peace, good health and love, these are the basis of all human relationships. In addition, we will do our best to provide the best possible hospitality and quality services for our guests at Gundel.
Thank you for the interview.
Photos by Gundel Café Patisserie Restaurant