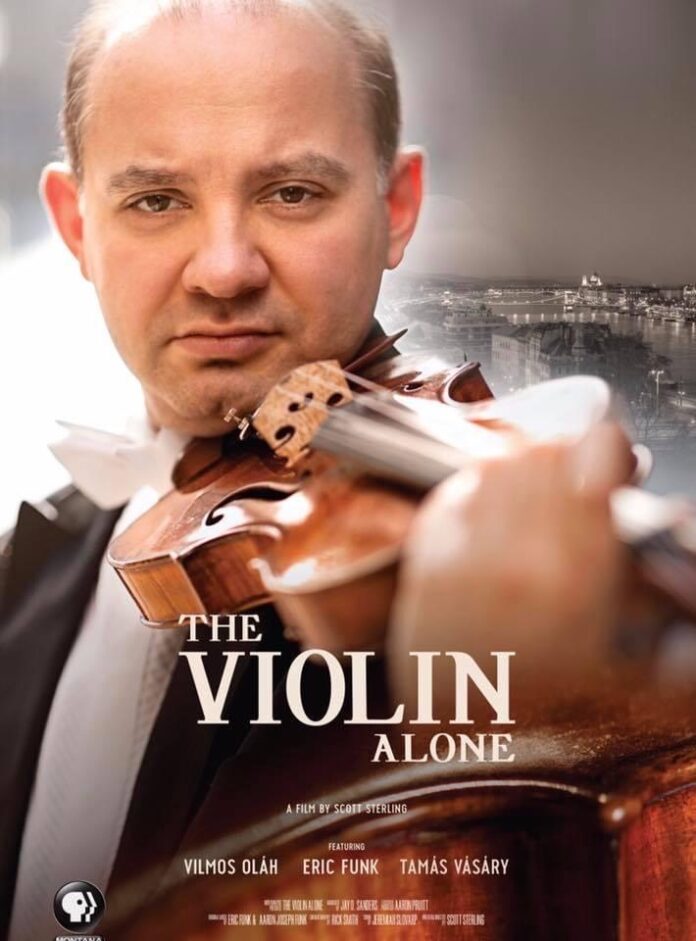 Written by Anna Popper, published in the Diplomatic Magazine
"The artist mediates like a true diplomat"
Maestro, how was Your path leading to music career?
– It was not an easy path, because it was not always clear that I will play the violin. I am very interested in the complexity of human and soul, so already as a youngster I spent most of my time trying to understand and explore this. I wanted to be a pastor until the age of 17. I was preoccupied with our connection to the higher regions and its mysteries. Of course, I attended music school and the conservatory, but I also frequently visited father Dr. György Polonkai, who helped my spiritual evolution. When it came to choosing a way to serve God, he said I could address a lot more people with music, as a universal language that reaches everyone without words. And it is closer to a higher dimension that I was looking for. He put an end to my inner struggle how to express the people's service, so I chose the artistic career. My countless achievements prove that I made the right decision.
How did Your life continue?
– At the age of 17, music became my profession. Since then, I have reached many people on five continents with my music, an individual voice that every artist has to discover for themselves. The audience feels and appreciates the performer's individual sound. I am honoured to have received guidance from such world-renowned masters as Yehudi Menuhin, Isaac Stern, Ruggiero Ricci, Lóránt Fenyves, László Dénes, who allowed me to proceed while keeping my own voice, they were open to my artistic opinion, and warned me against becoming a copycat. They did not expect me to imitate them in a servile way, even warned me: imitation is inauthentic, music can only be played through one's own feelings and thoughts.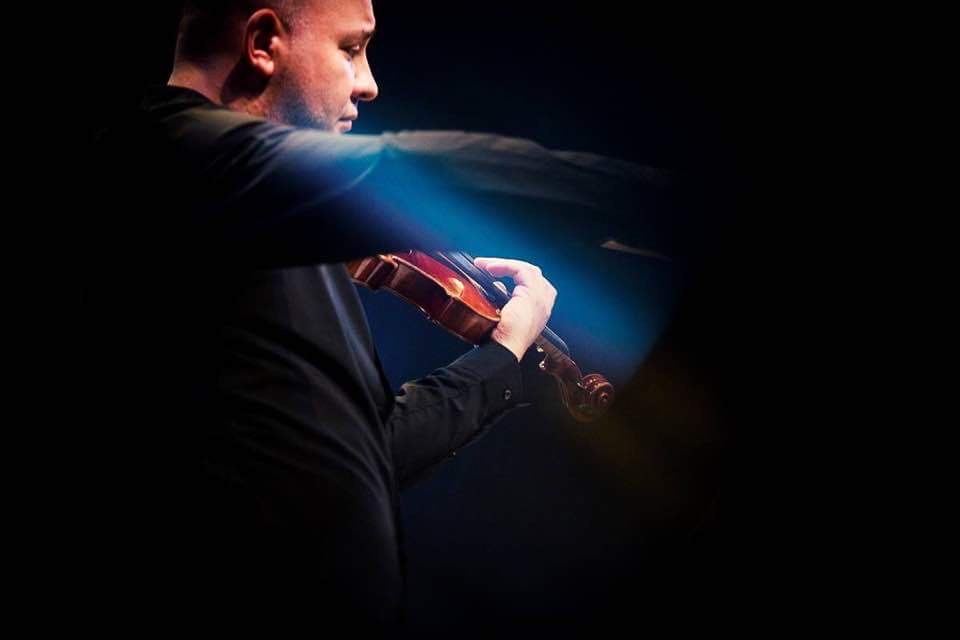 What has changed in the world of music?
– In the past, each country had its own master's programme and distinctive sound. For example, the Hungarian Hubay School has given the world outstanding artists, but so have the Russian, Italian and German schools, yet these individual sounds seem to be disappearing. In the system of requirements for music competitions the machine-like mode of play is becoming the predominant "artistic standard". My mentor and best friend, pianist Tamás Vásáry, who often sits in the jury at the biggest competitions, also noticed that sometimes participants with a unique message rarely make it to the second round. Bartók's opinion about this: "Competitions are for horses…" After all, the evaluation of the artist's play is subjective. The quality of art should not be measured in speed or decibels, yet there is no other way! Unfortunately, classical music is slowly becoming an industry. Saying that there are no boundaries between musical styles comes with great responsibility. Genres should not be mixed, as their functions are different. Classical music affects and shapes our inner world.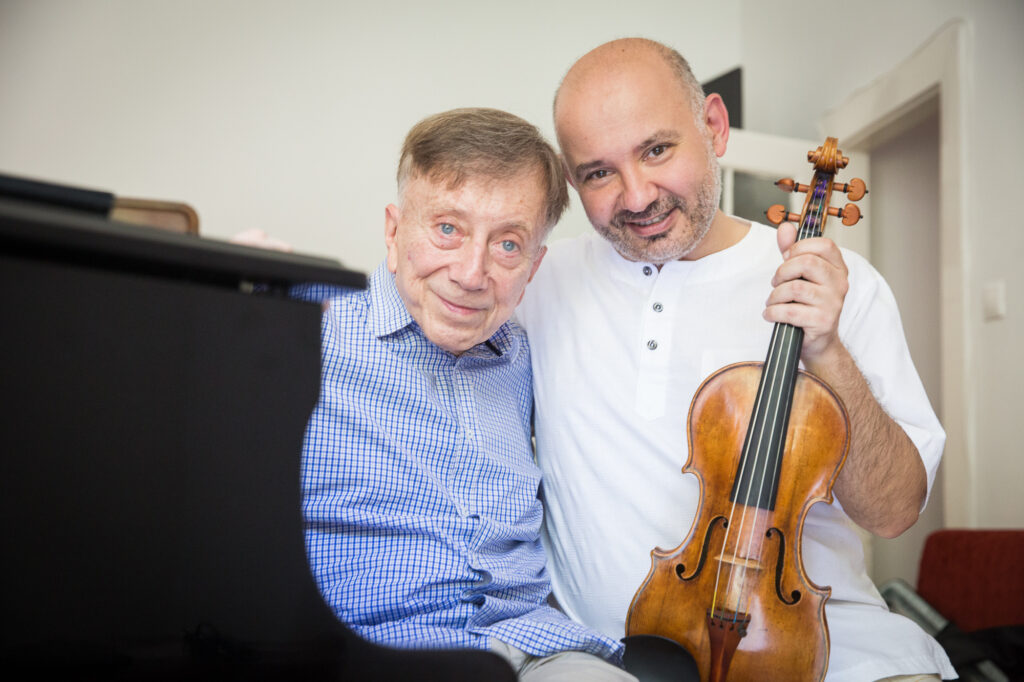 What is Your voice like?
– Honest. There is no deceit or mannerism in it. Not violent. My voice tries to resonate with patience and love, through feelings. If artists do not explore their own inner world, they cannot influence the audience and they will be forgotten after the concert. A true performer is always remembered because they leave a lasting mark on listeners' soul. Many components contribute to making the work achieve the desired effect; slavish interpretation is not yet art. Musicians mediate like true diplomats. They are a link between the composer, the music and people. They interpret the piece in a language the audience understands. If I can weave my own thoughts and emotions into it, without falsifying the composer's original idea, it is real, high-quality art.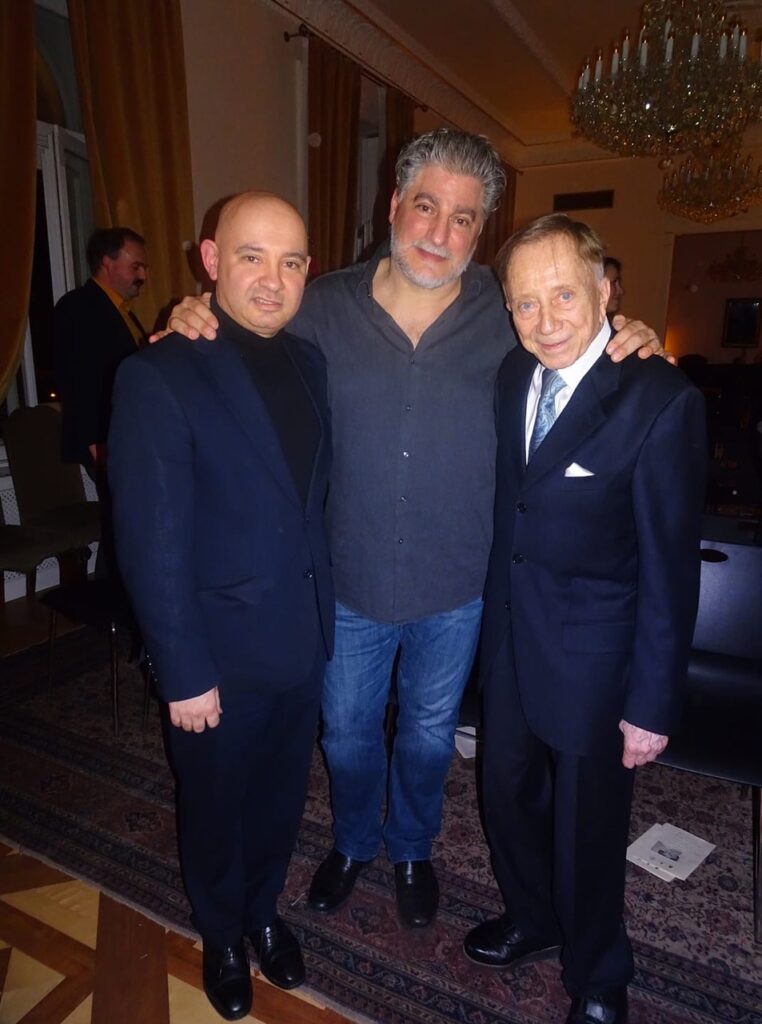 How has Your current close relationship with several Asian countries developed?
– After graduating from university, I went to Southeast Asia, at a time when instrument teaching was not of such an outstanding standard, and since then an incredible development has taken place. They have fantastic artists, thanks to the serious support of local patrons and states. They realised that this is a long-term investment and that young people learning music can perform much better in other areas of life, too. Today, countless Asian colleagues belong to the most prestigious symphony orchestras. I have been invited to review music education of several countries, including Thailand, Vietnam, Taiwan, South Korea, Japan, Malaysia, Singapore and India. I realized that in many places the problem is not in higher education, but there are gaps in primary education. Sharing knowledge is a moral obligation and facilitates further collaboration. The Japan String Teachers Association (JASTA) accepted me as an honorary member. It is important that young people play pieces of music at the right age! According to the Kodály concept, which I also believe in, the harmony of the performer's mental and physical development is crucial. The biggest challenge in teaching was fighting the human ego. When we confront someone with their shortcomings, we make them look into a mirror, and it does not always yield the right reaction. While adapting to local customs, I learned communication skills to tactfully help without hinting at my level of knowledge, as I had seen from my great masters.
Congratulations on becoming the first Emmy Awarded Hungarian artist. Please tell us about it.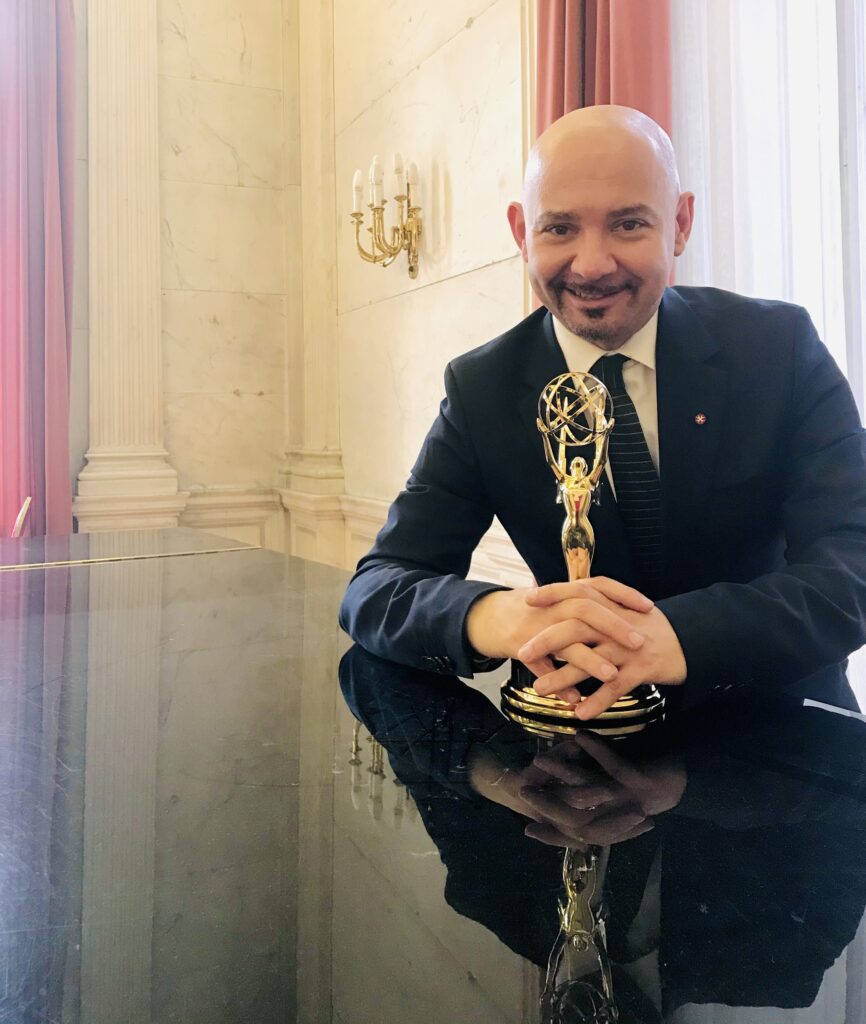 – The Emmy Award I won for the film The Violin Alone. In 2010, on one stop of my American concert tour a composer came to me and said, "I am truly inspired by you playing, I would like to write a violin concerto for you. What I liked best was that you sounded like an entire symphony orchestra with a single violin." So, Eric Funk composed Concerto for Violin Alone for me: I imitate all instruments of the symphony orchestra on a violin, in many parts and two lines, that posed the most difficult technical and musical challenges possible for me. The piece premiered in Budapest in 2012. The American TV channel PBS recognized the possibility of presenting the modern and the old. They came to Budapest, filmed the beautiful capital, the violin traditions, and recorded the process of the birth of the concerto while I was studying it with the composer. The film became a very human creation. The Violin Alone won several festival awards in 2017, and in 2018, it received six Emmy Awards, which I am very proud of.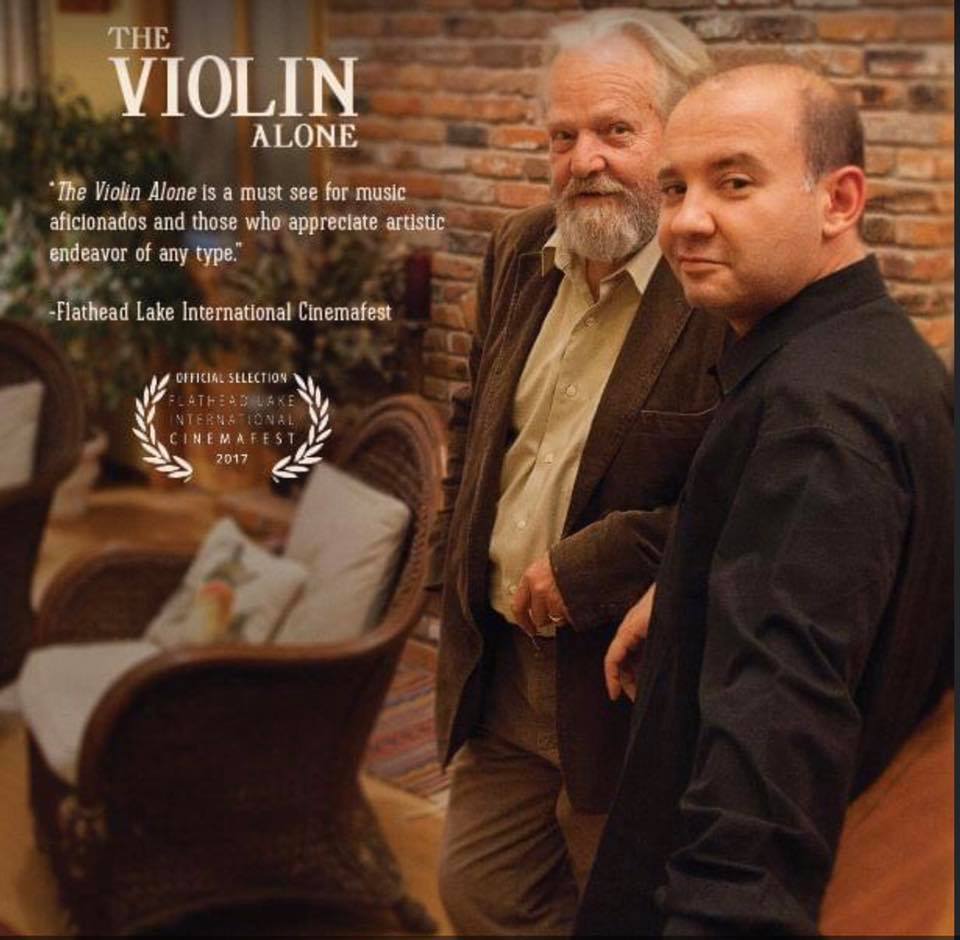 Do You have a favourite composer?
– I have some absolute favourites, but it also depends on my state of mind. Bach, Mozart, Beethoven, Mendelssohn, Brahms and Bartók composed their pieces in a way that the music reaches our intellect through our emotional side, and not the other way around. Bartók is exciting to me because his life and oeuvre are still a matter of debate. He found his way back to the pure source, and instead of taking people down, he wanted to lift the pure source up to people. Artists with reliable sources are also important – Tamás Vásáry, Péter Eötvös, János Kovács, Ádám Fischer –, if they talk about music, everyone falls silent.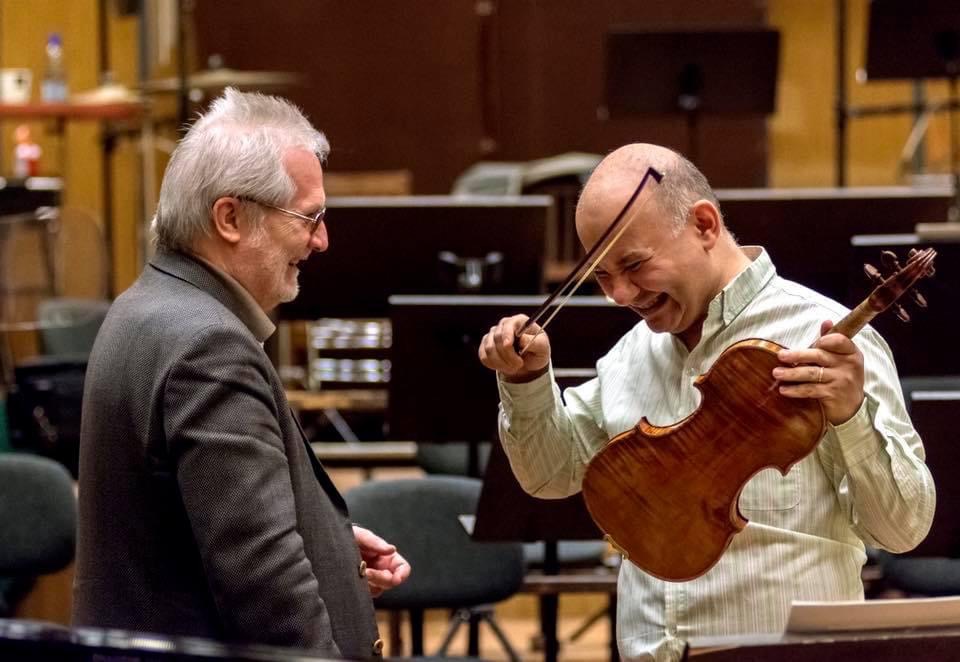 How do You spend Your free time?
– I really like to cook and bake. I make the cakes for my children's birthdays. I read a lot, I am an omnivore when it comes to books. It is important that the artist not only deals with music, but is informed in all areas of life in order to share this broad horizon with the audience.
What do You wish for the new year?
– I want people to re-experience the power of live music as soon as possible. Don't have to listen and feel over the internet that really effects when there is a live interaction between the artist and the listener.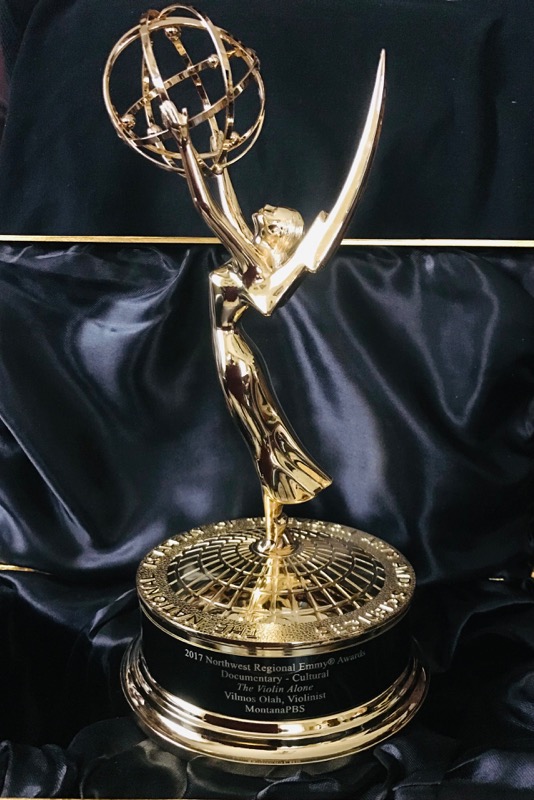 Wishing Happy New Year 2021!