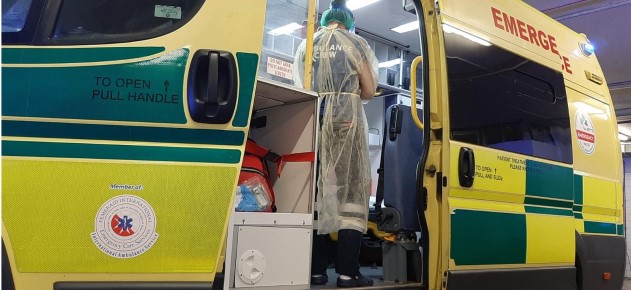 Emergency Malta, the FEMERAID International Ambulance Service unit in Malta, has been rendering very valuable services to the health service of the country, mainly to the Central Hospital – Mater Dei Hospital -, not only in medical emergency response, but also transporting COVID-19 patients in accordance with the best international standards of hygiene, safety and security.
From its fleet of 16 very modern and well-equipped ambulances, 10 were used daily, 5 during the day and another 5 at night, this, besides the use of the red Medical Transport Van, all served by a 40-people crew with mixed abilities varying from doctors, nurses and paramedics, all dully trained, by the FEMERAID International Ambulance Crew and Medical Emergency Training Program.
The training of this team was conducted by Sir Dr. Nuno Cosmelli – Medical Director of FEMERAID International Ambulance Service, and by Sir Kevin Gauci – General Director of Emergency Malta and Secretary General of FEMERAID International Ambulance Service. This means that a large number of highly dedicated and trained ambulance personnel have been, and still are very active in Malta on a 24-hour basis every day of the year.
The total number of cases – covered by Emergency Malta / FEMERAID International Ambulance Service, only in Malta and since the COVID-19 epidemic started – amounts almost 12.000 patients.
Number of cases assisted by our ambulances in October 2020:
Emergency cases – 790
COVID-19 patients – 519
Back home transport – 154
Standby – 34
Query – 4
TOTAL FOR OCTOBER: 1501
Number of cases assisted by our ambulances in November 2020:
Emergency cases – 1469
COVID-19 – 680
Back Home Transport – 149
Standby – 48
Query – 4
TOTAL FOR NOVEMBER – 2350
The number of cases assisted by our ambulances during the month of December 2020 is still being calculated, but we estimate that it will exceed 2500 cases.
NOTE: The drastic difference between the October and November numbers is due to the strike of drivers and paramedics from Mater Dei Hospital since mid-October.
Among all the medical emergencies assisted by our ambulances, such as trauma, CPR, and other sensitive cases, we can underline the case of a 2-year-old boy who was saved from suffocation. A letter of thanks was sent, on behalf of the child's parents, to the Minister of Health and Deputy Prime Minister of the Government of Malta for the services rendered by our ambulance crew. This is an excerpt of that letter:
"On behalf of the parents of the young patient Thomas B. B, I wish to thank you for the ambulance service provided at Paola. Young Thomas had a case of choking and the ambulance arrived in time to save a life. Record time of less than 3 minutes on the 11th December at 18:00 hrs, by the ambulance CNN891, driver Ronald Mallia.
Young Thomas was well with clear airways and alert, the parents decided to keep the child at home after a successful intervention in view of COVID reasons. Thank you."
As can be seen, the ambulances provided by Emergency Malta / FEMERAID International Ambulance Service, play an important role not only during the COVID-19 sensitive times, but also in responses to emergency cases, and even when there is a legal strike going on.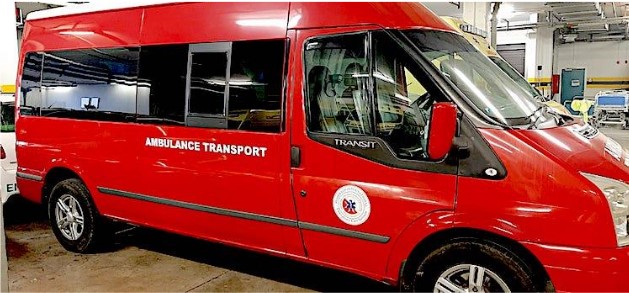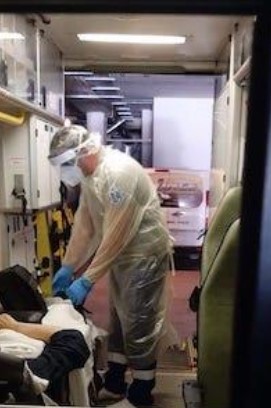 All this would have been impossible without the contribution of the ambulance garage maintenance team, composed by Philip and Mario Cardona, who have been constantly on 24-hour service for any eventual breakdown.
6th January 2021