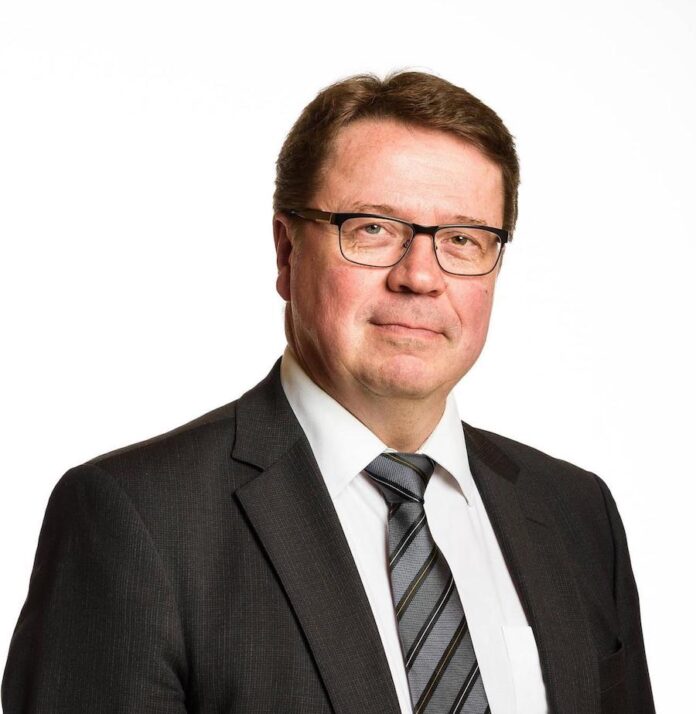 Written by Anna Popper
Climate change and its impacts, including sea level rise, extreme weather and droughts, affect the lives of millions of people. Combating climate change has been recognised as instrumental to achieve Sustainable Development Goals. It is therefore undisputed that climate change caused by human activities has a negative impact on the full enjoyment of human rights. Or a healthy environment is a prerequisite for achieving human rights. Finland is among the first countries to draw up an action plan for its foreign policy on climate change. What does climate-smart foreign policy mean in practice? How does Hungary plan to achieve climate neutrality?
The Embassy of Finland organised a webinar to learn more and discuss these important issues with Finnish and Hungarian experts on 4 May 2021.

Welcoming words by H.E. Markku Virri, Ambassador of Finland to Hungary
"It's a great pleasure to welcome you to this webinar to discuss topics related to climate change and human rights. First, let me thankour high-level speakers who kindly accepted our invitation, and all the participants who joined us today.
This event is part of the Finnish campaign at the UN Human Rights Council for the period 2022-2024. In this campaign, our motto is "A Diverse World, Universal Human Rights". By seeking membership, Finland demonstrates its continued commitment to human rights – one of the bedrocks of our foreign and security policy. The Finnish themes of this campaign are women's and girls' rights, new technologies and digital transformation, climate change, and education as a human right.
Climate change is a focus of our government program and Finland has an ambitious goal of becoming carbon neutral by 2035. The Finnish Embassy in Budapest has systematically highlighted this topic in its activities in successful cooperation with Hungarian partners. The latest event we organised in March 2021 focused on reducing food waste that generates about 8% of global greenhouse gas emissions.
The urgency of climate action is beyond doubt, and the global shift to carbon neutrality means a comprehensive transformation of our societies. Despite the pandemic, these issues must remain in the forefront. Climate action is a regular item also in our bilateral contacts with Hungary."
The speakers at the event:
Prof. Diana Ürge-Vorsatz, Vice Chair, Working Group III, IPCC
Ambassador Jan Wahlberg, Ministry for Foreign Affairs, Finland
Ms. Barbara Botos, Deputy Minister of State, Ministry of Innovation and Technology, Hungary
Mr. András Huszár, Director, Green Policy Center, Hungary
Prof. Em. Markku Kanninen, University of Helsinki, Viikki Tropical Resources Institute (VITRI)
Source: Diplomatic Magazine