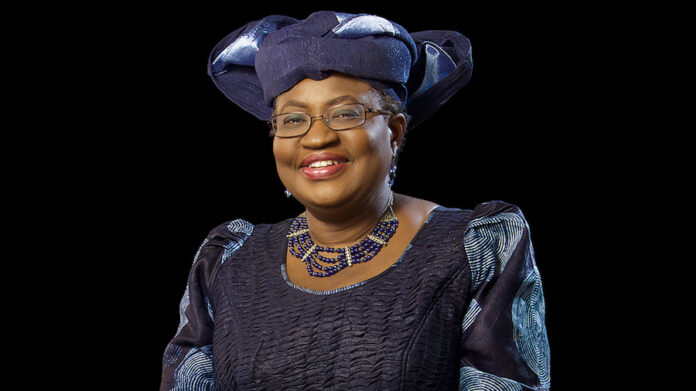 Mrs Ngozi Okonjo-Iweala Elected as New WTO Leader
The World Trade Organisation (WTO), based in Geneva (Switzerland), made history on 15th February 2021, when its General Council agreed by consensus to elect Dr. Ngozi Okonjo-Iweala as the organisation's seventh Director-General, handing her the task of restoring trust in a rules-based global trading system. Nigeria's former two-time finance minister is the first woman, the first African and with her dual citizenship also the first American to lead the WTO. The development economist has been appointed Director-General by WTO's 164 members for a four-year term that expires on 31st August 2025. She takes over the institution with its budget of $220m and 650 employees at a critical time.

In her post- appointment speech, she said: "I am honoured to have been chosen by WTO members as Director-General. A strong WTO is vital for a full and rapid recovery from the devastation caused by the COVID-19 pandemic. I look forward to working with members to shape and implement the policy responses needed to relaunch the global economy. Our organization faces major challenges, but working together we can collectively make the WTO stronger, more agile and better adapted to the realities of today."
Her top priority is to ensure that the WTO does more to tackle the coronavirus pandemic, members should accelerate efforts to lift export restrictions slowing trade in needed medicines and supplies. The pandemic had highlighted dysfunctional trade rules that should be reformed to ensure medical breakthroughs save lives everywhere, not just in countries where they were developed. "No one is safe until everyone is safe. Vaccine nationalism at this time just will not pay, because new variants are coming."
Describing herself as a fighter, she promised to restore the WTO's relevance after its failure to deliver on the promise of trade liberalisation for the benefit of poorer nations. Development and climate change issues are also top on her agenda.
Taking office on 1st March, she stressed: I remain honoured by the members' confidence in me. I bring all my knowledge, passion, experience and persistence to the task at hand, reforming the organisation and achieving results. I am conscious that expectations are high, but I will do my utmost to move us forward. However, this is a membership-centric organisation, so I cannot do it without you, without the cooperation of staff and management. We are involved in a tripartite partnership. As I said, it cannot be business as usual. It can't be the same. We need to change our approach from debates and rounds of questions to delivering results. We have absolutely no moment to lose, we have to kick this delivery approach off in our fast-changing environment.
Anna Popper
Source: Diplomatic Magazine