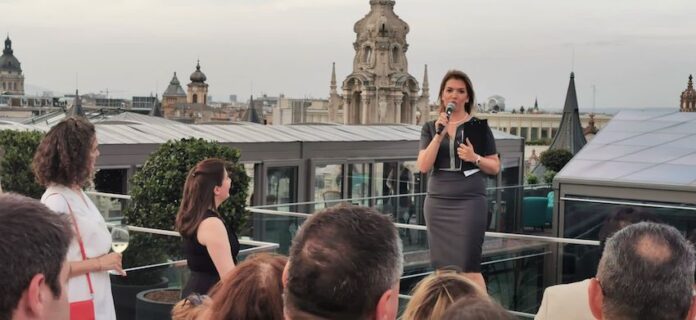 "For my daughter Melina and myself, Budapest is and will remain a second home."
Edited by Anna Popper
Time flies in the blink of an eye, four years have passed since the day Ms. Güney took office at the Turkish Embassy in Budapest in 2019.
The farewell reception for Ms. Meltem Güney, First Counsellor, Deputy Head of Mission of the Embassy of the Republic of Türkiye to Hungary, after her dedicated four-year diplomatic service in Hungary, took place on the 24th July 2023. The event was hosted by H.E. Ms. Gülşen Karanis Ekşioğlu, Ambassador of the Republic of Türkiye to Hungary at the Matild Palace in the Duchess Rooftop Bar.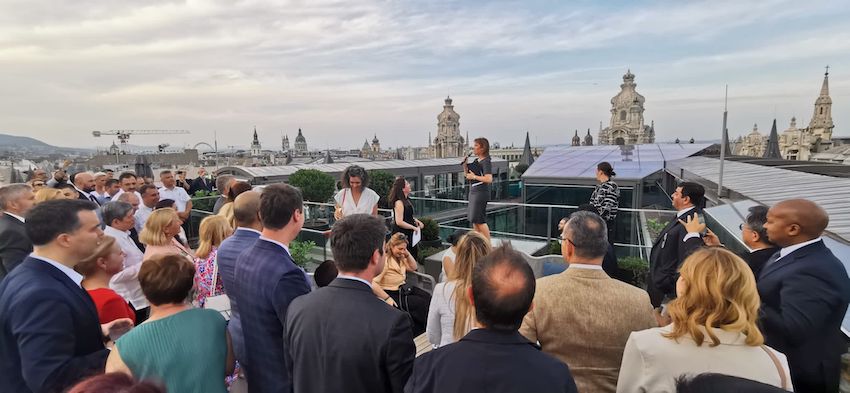 A diverse and distinguished group of guests attended the event. Among them were officials from the Hungarian government, representatives of various organisations, members of the diplomatic corps, and individuals from cultural, social, academic, and business spheres.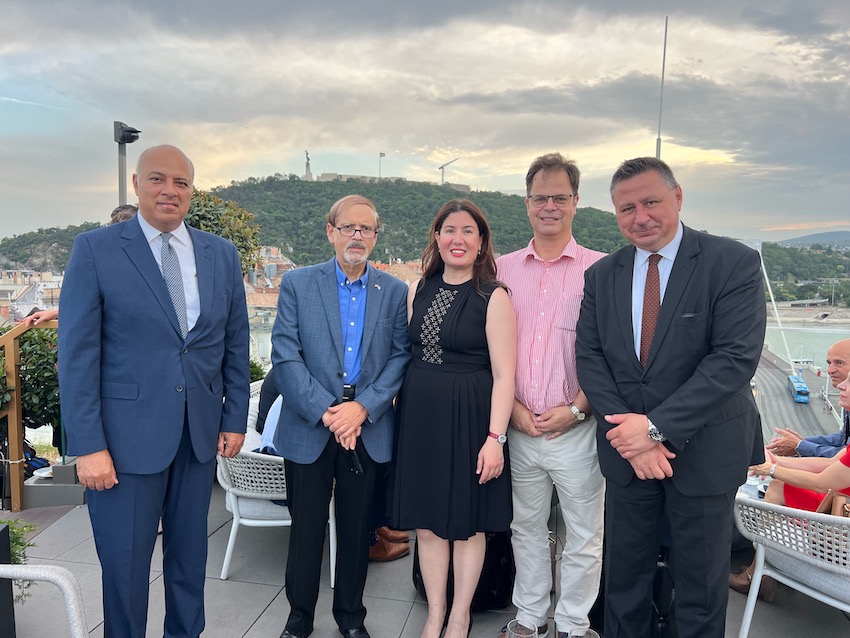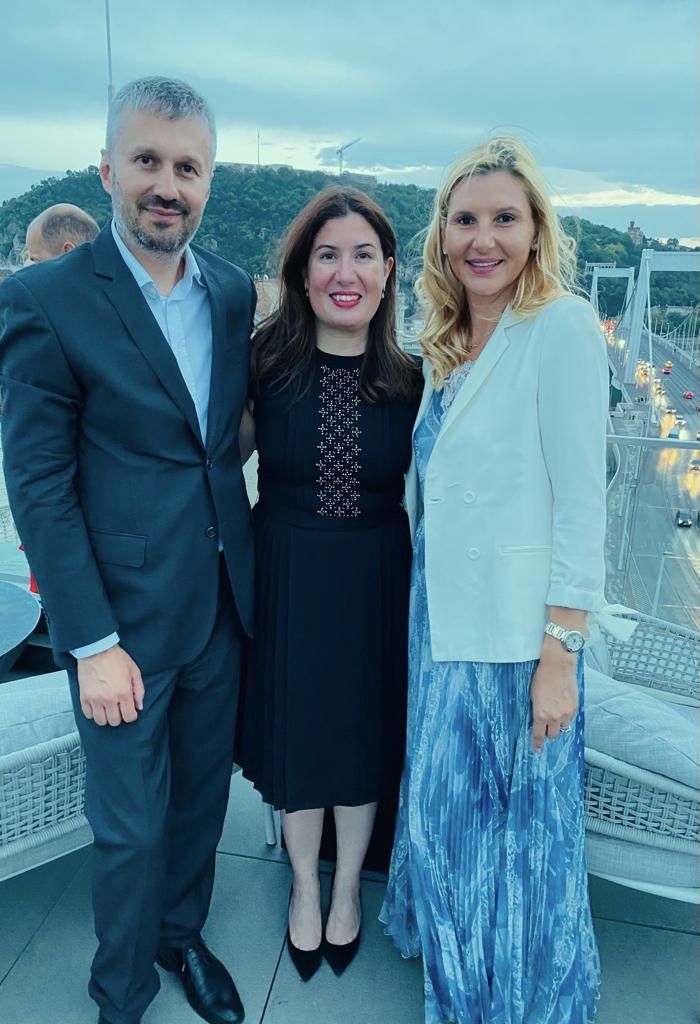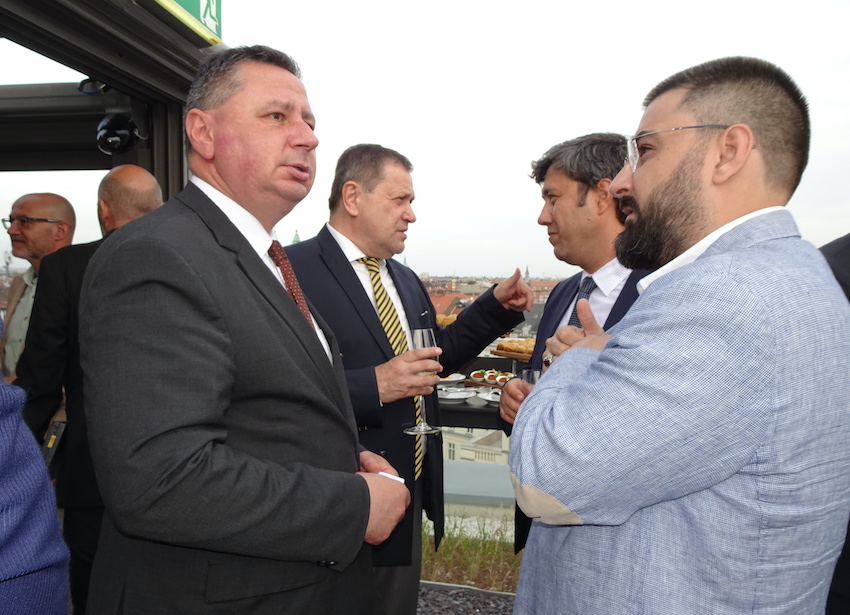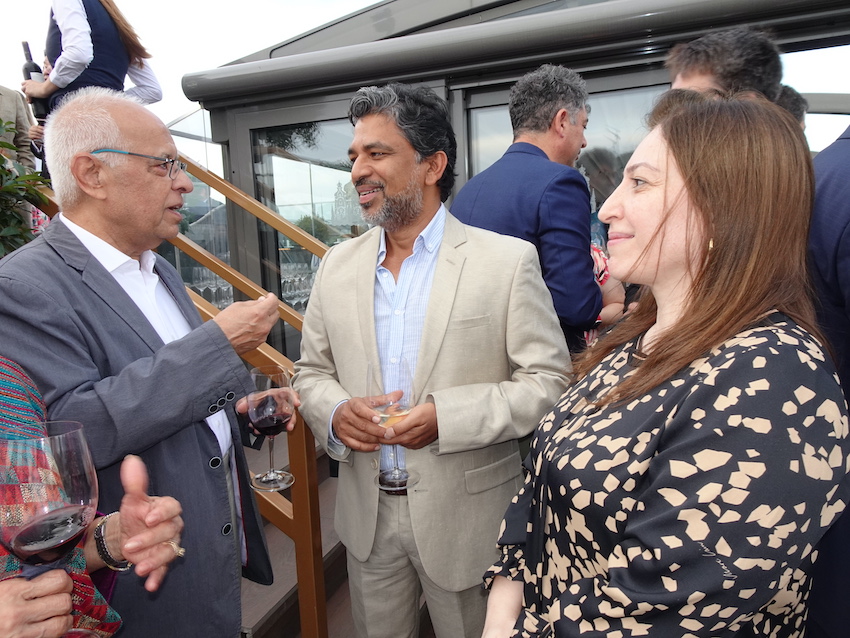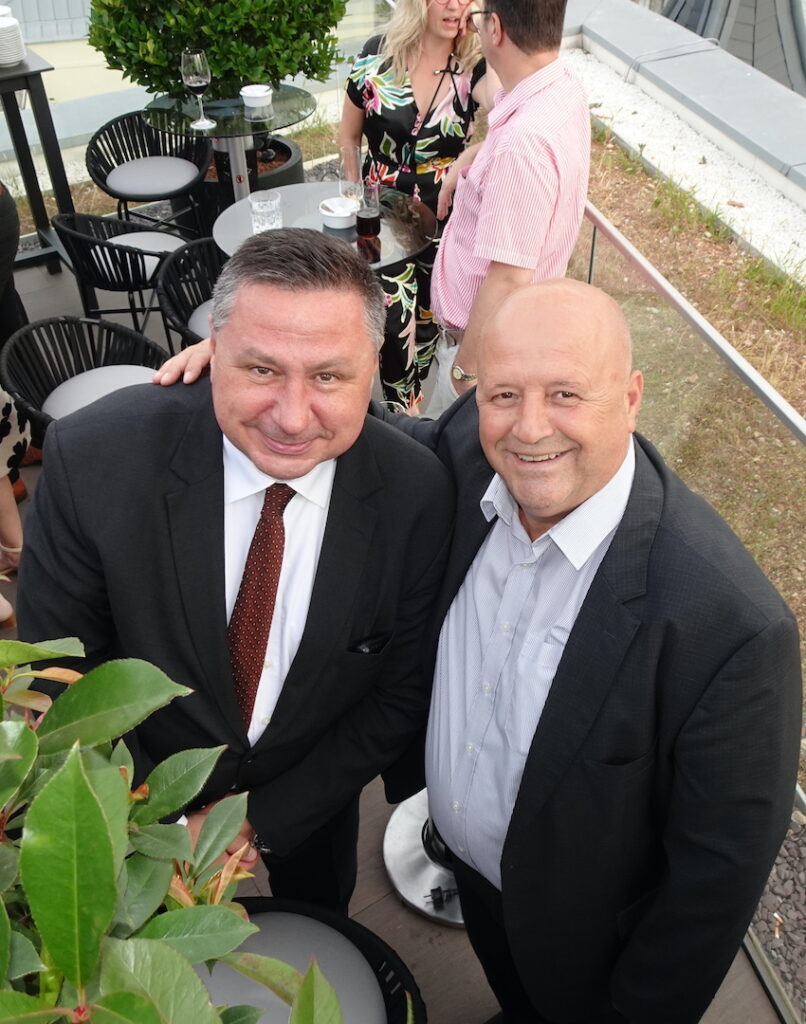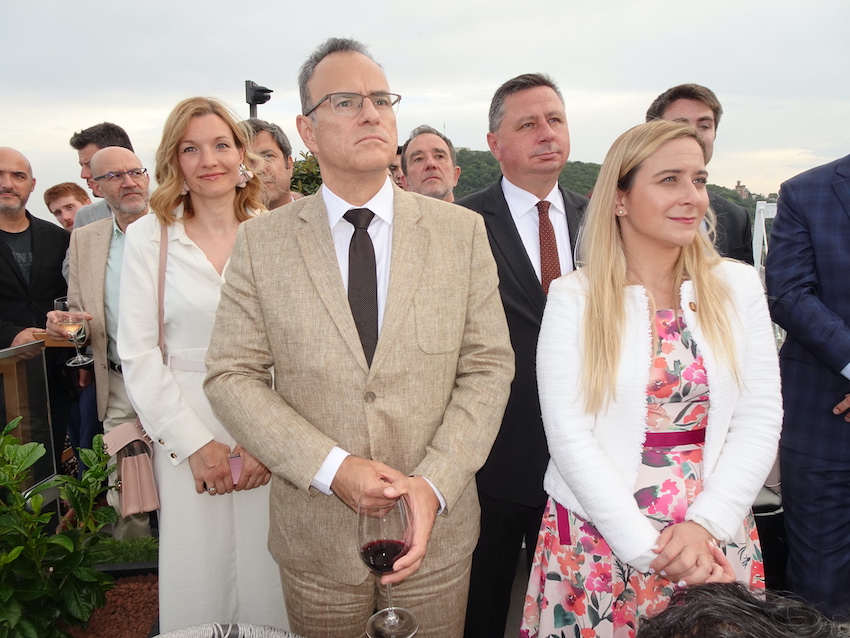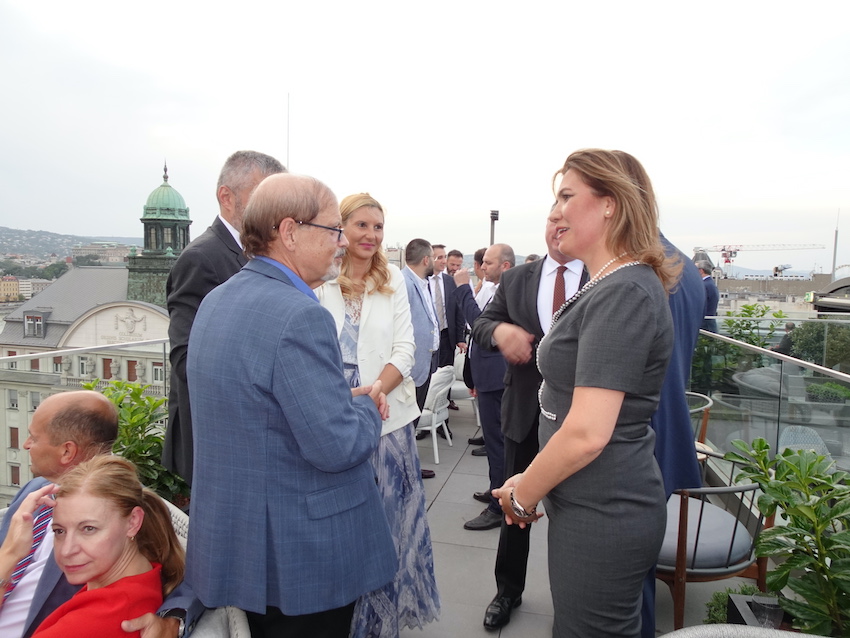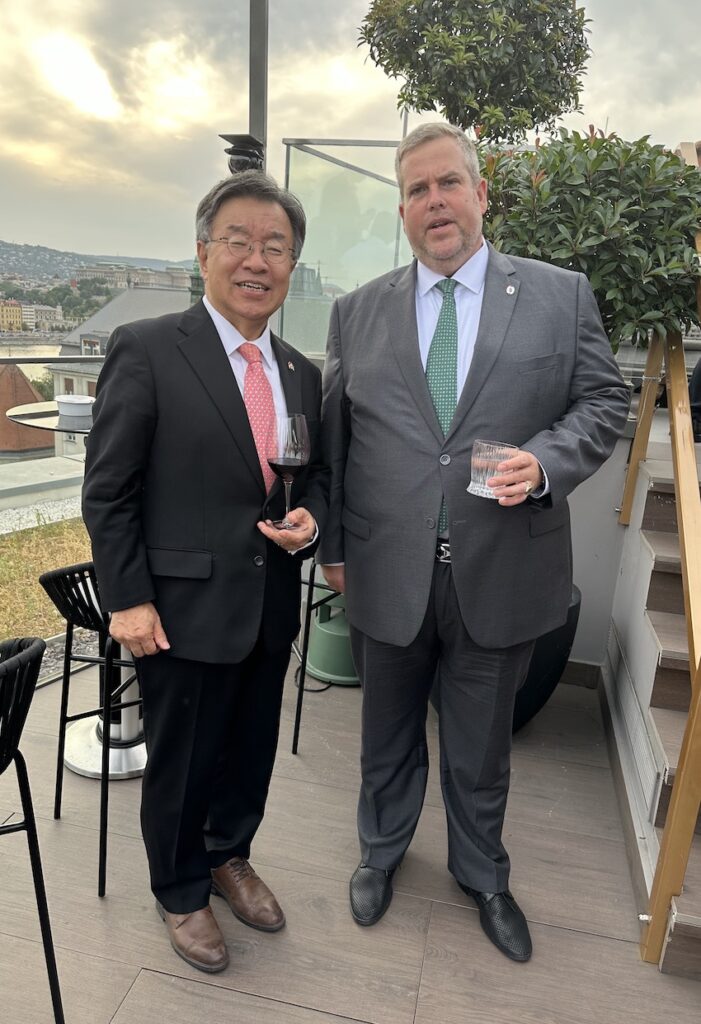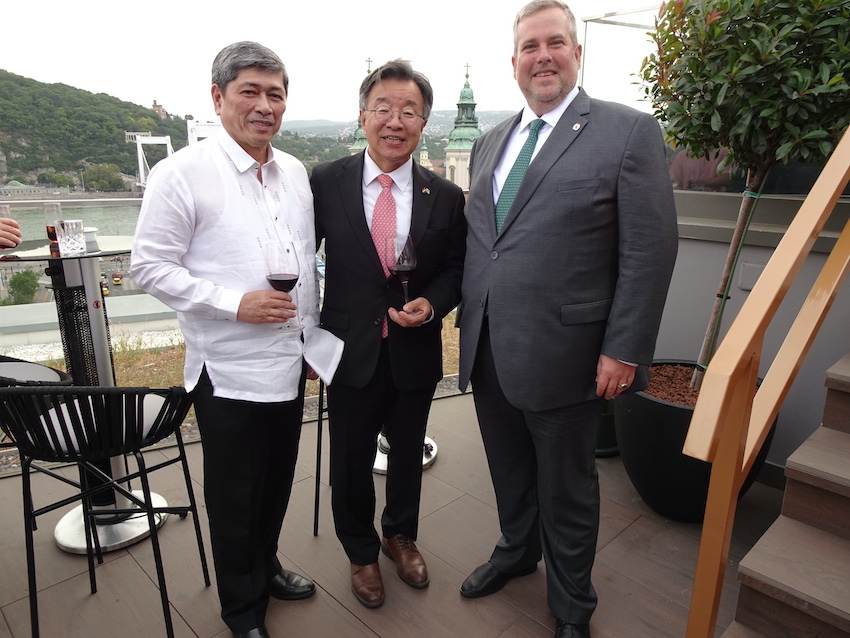 The presence of fellow colleagues and friends added a warm and personal touch to the occasion.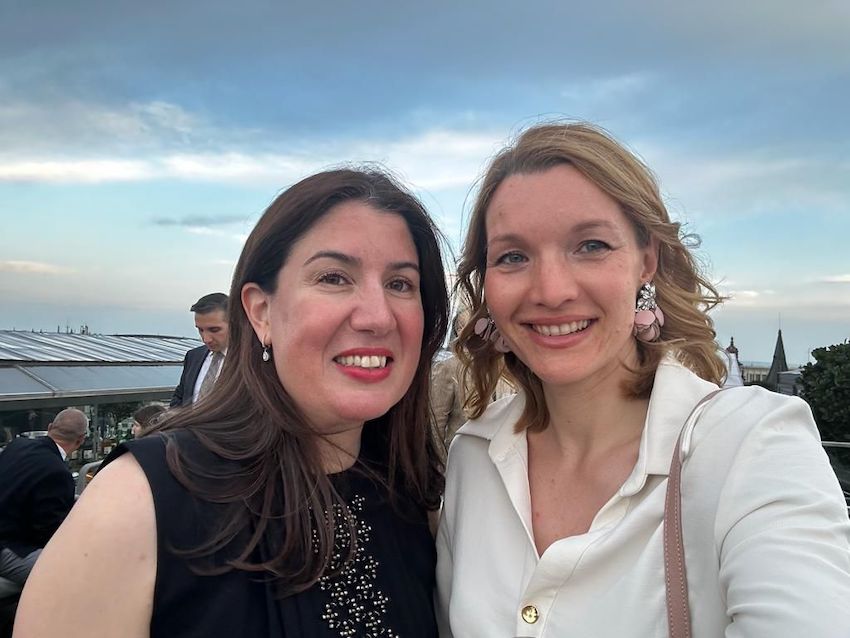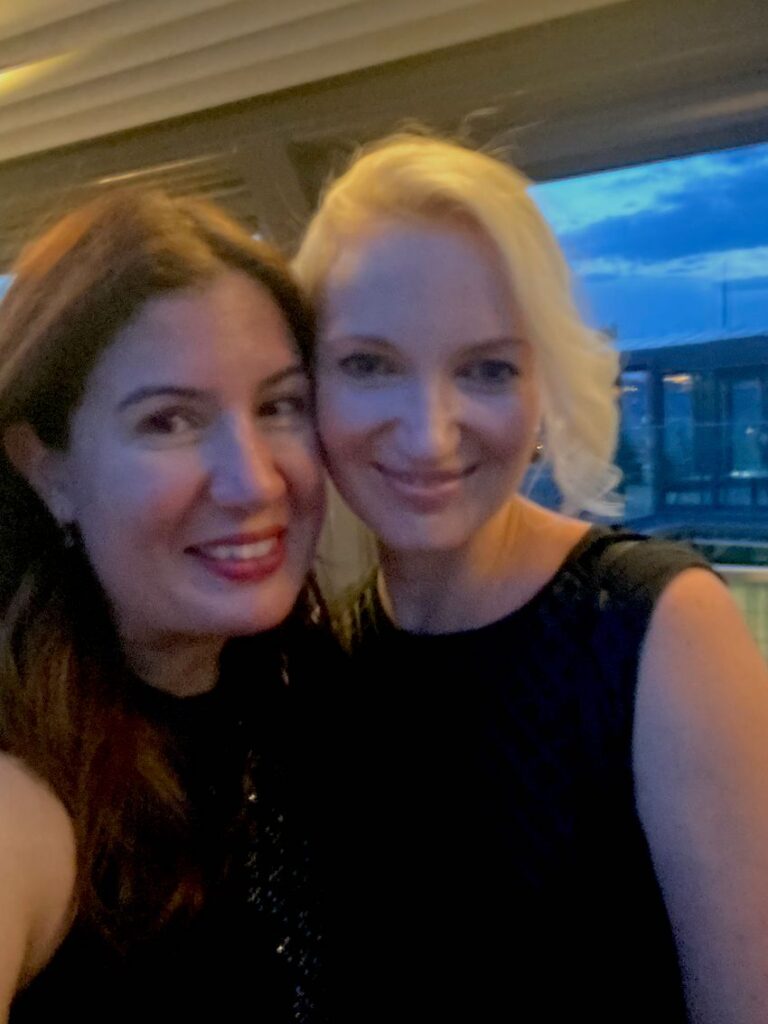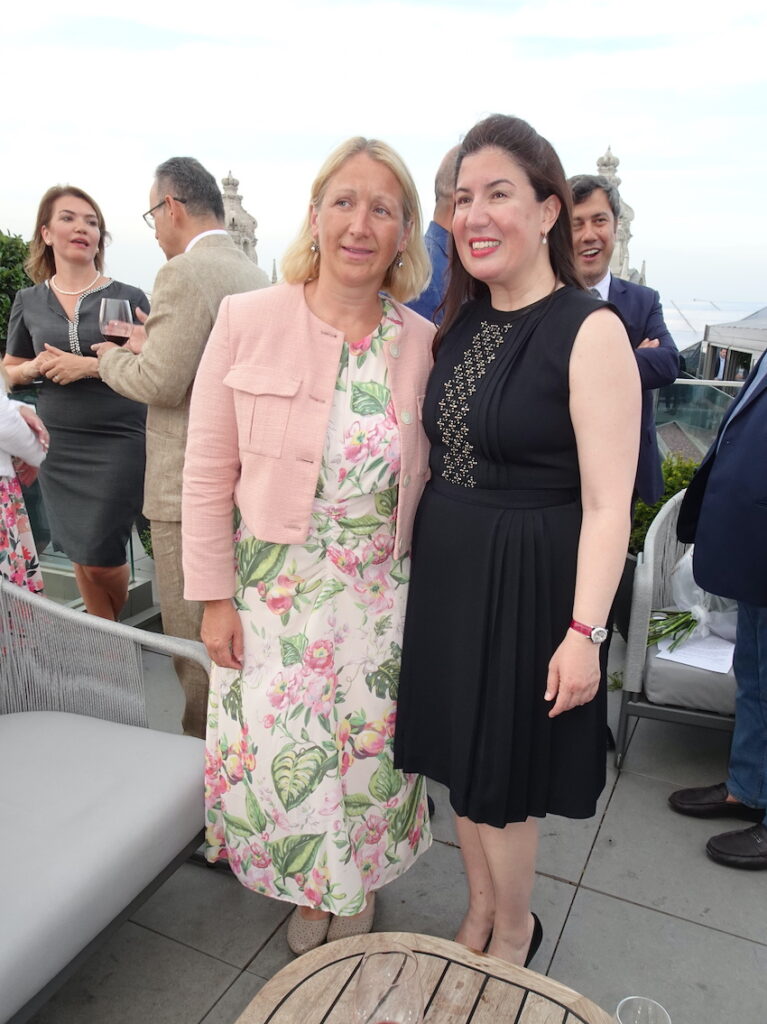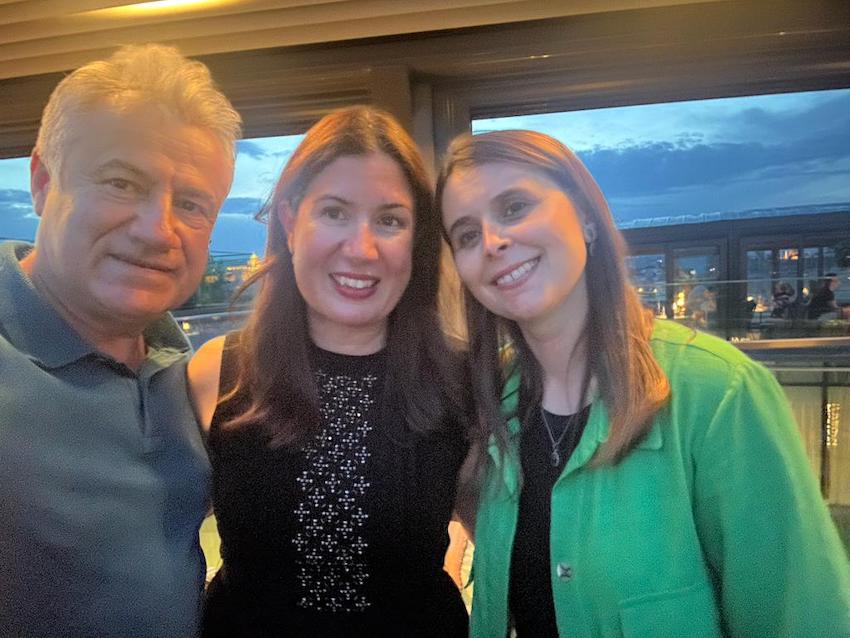 The reception venue, the Duchess Rooftop Bar at Matild Palace, provided an enchanting backdrop with its breath-taking view of Budapest from above.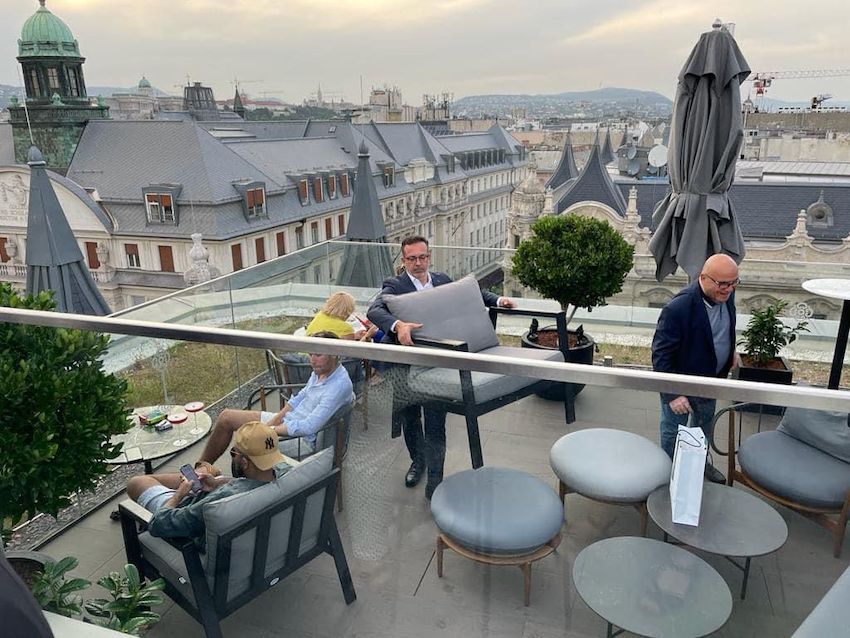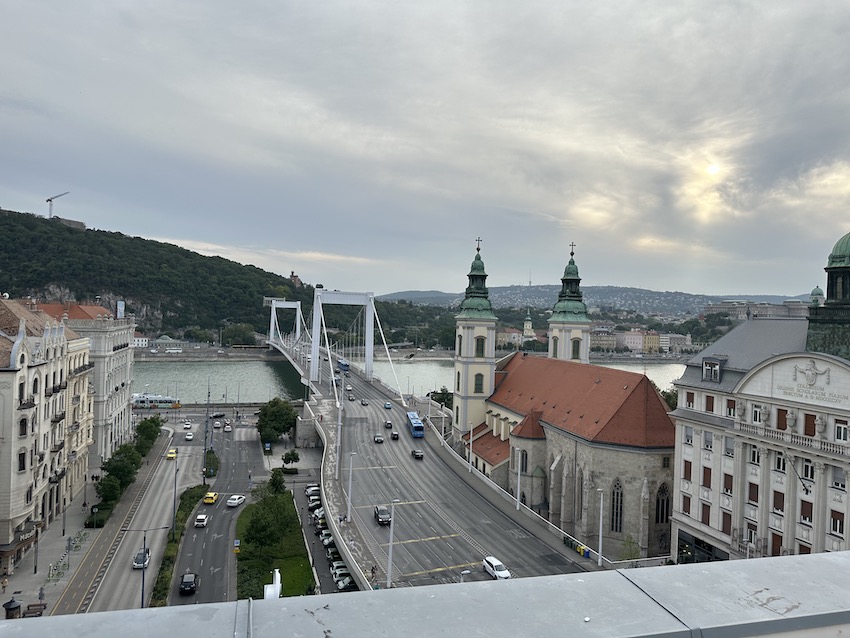 As the guests gathered to say farewell, Ms. Güney was deeply moved by the congratulations she received for her work and achievements, and experienced countless signs of sympathy during her tenure in Hungary. The well-wishers expressed their sincere hope for her continued success in her future career endeavours. It was a great opportunity to appreciate the efforts and celebrate the successful mission of a Turkish diplomat who, as part of a great Embassy team, worked diligently, tirelessly with dedication and competence to strengthen relations and foster cooperation between the two nations.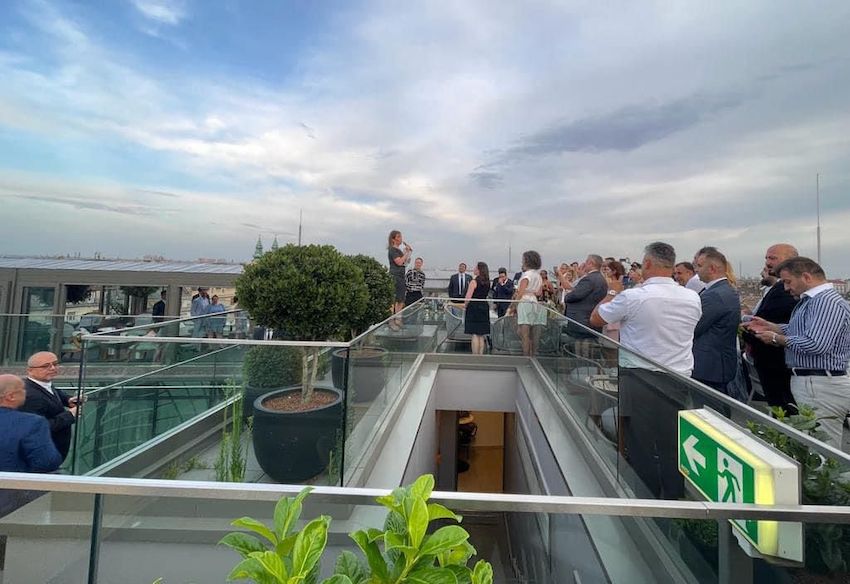 Ambassador Gülşen Karanis Ekşioğlu, under whose leadership Ms. Güney worked, addressed the audience. In her speech of bidding farewell, she highly appreciated the performance, skills and personal values of her deputy, who assumed her diplomatic role and duty with excellence: she was very effective in communication, both orally and in writing, with good negotiation and problem-solving abilities, she established and nurtured relationships to foster cooperation with Hungarian partners. She effectively represented her country's interests in diverse settings, also excelled in crisis management in trying times of COVID and other challenging situations during her very successful term.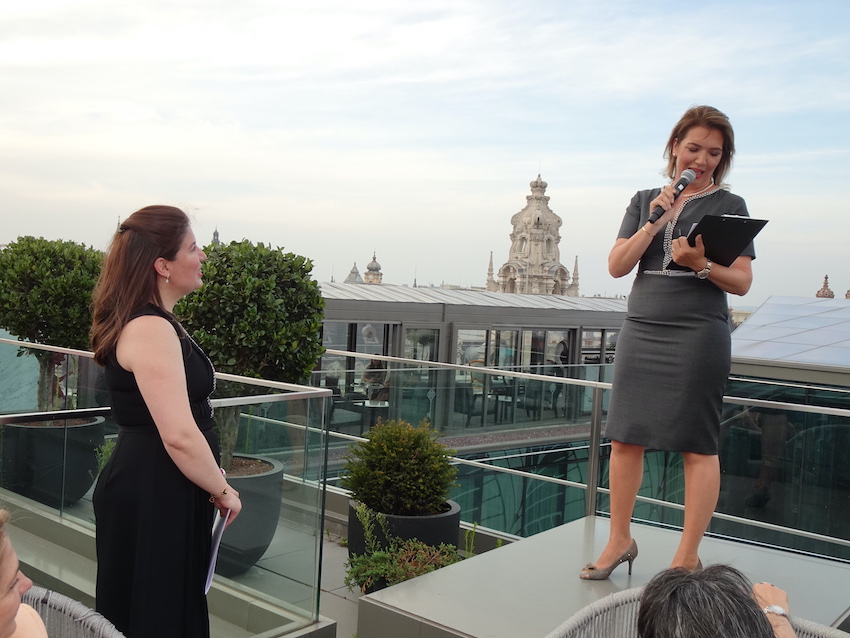 In a period of the ambassador's absence, Ms. Meltem Güney served on a temporary assignment as Chargé d' Affaires at the Turkish Embassy in Budapest.
Concluding her speech, the Ambassador handed over a bouquet of flowers and a piece of Herend porcelain that will remind Ms. Güney of Hungary.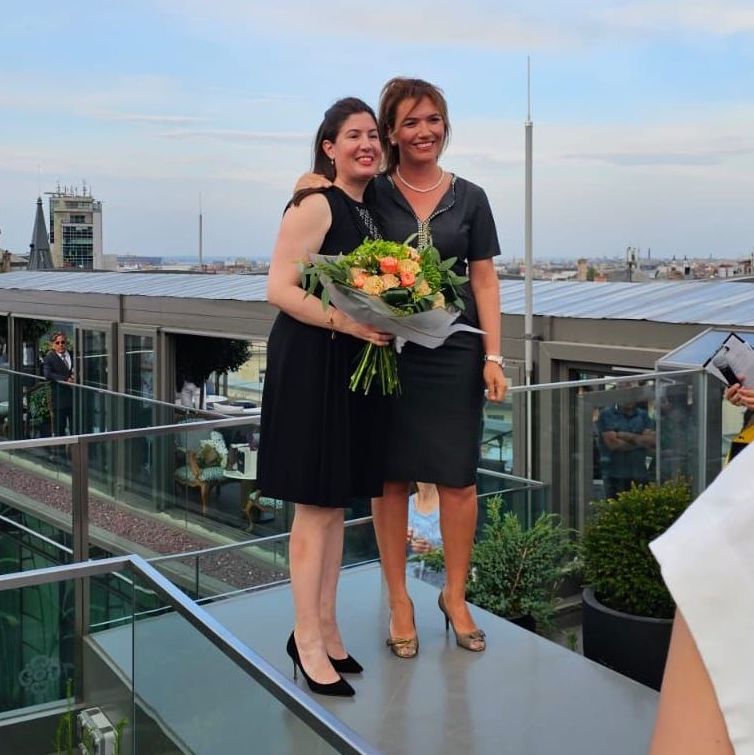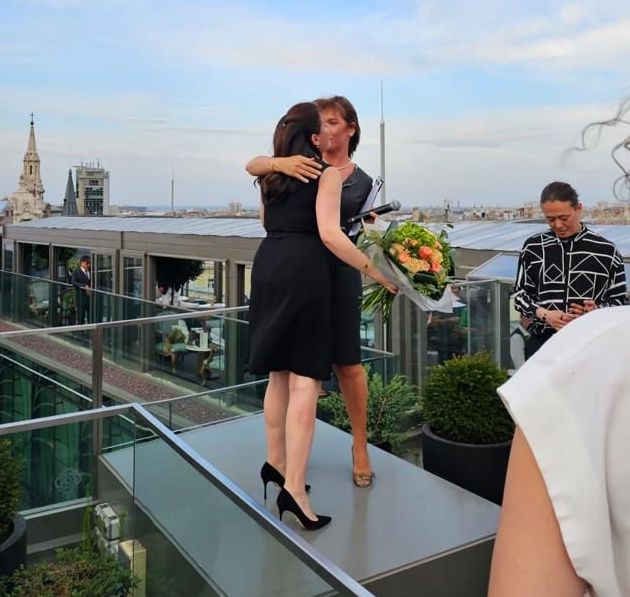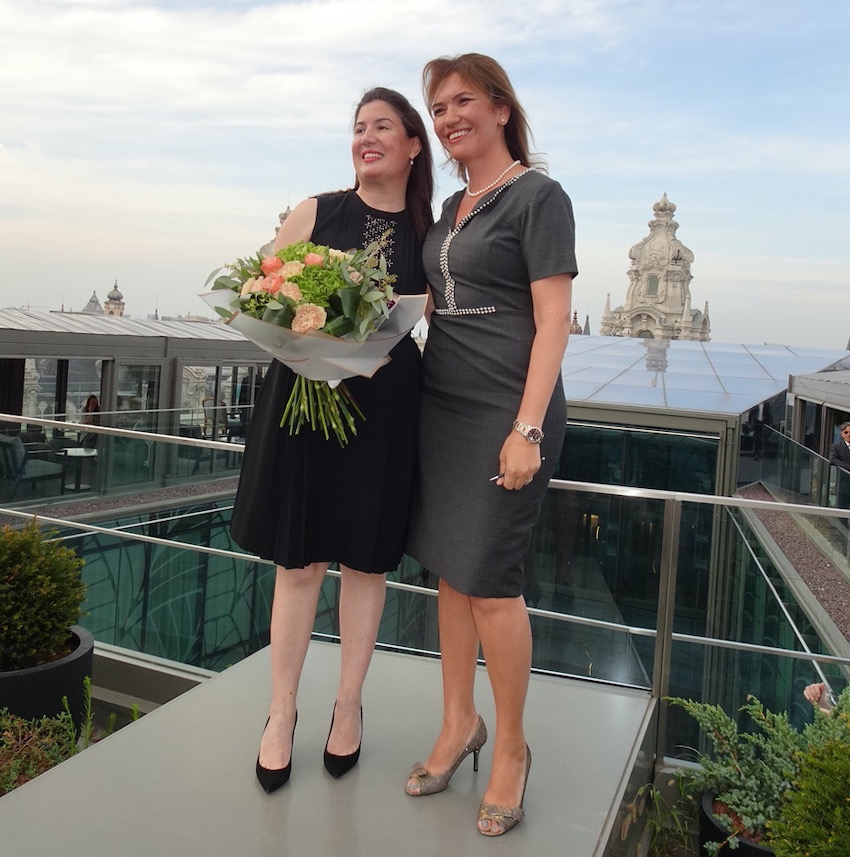 Then Ms. Meltem Güney took the floor to bid farewell: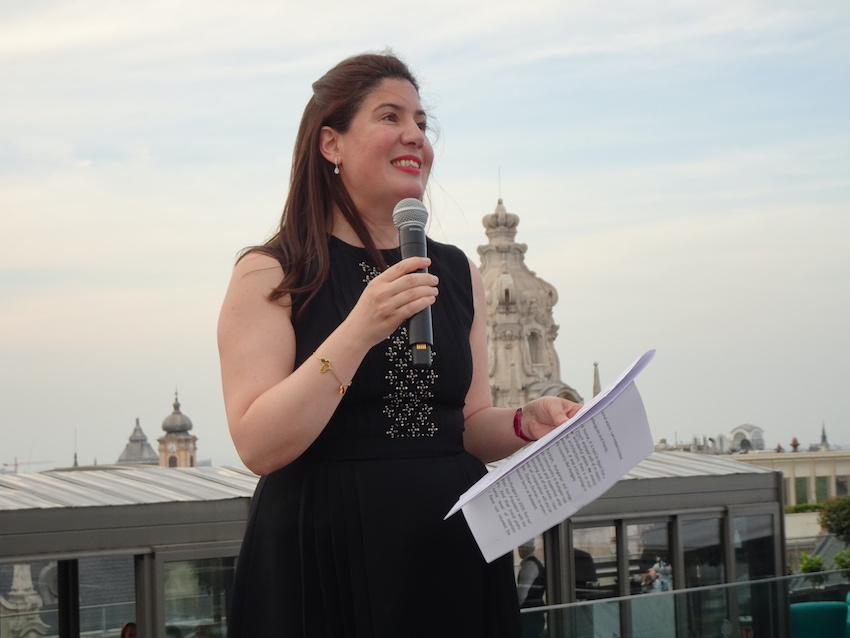 "Dear Ambassador, thank you for your kind words. I am indeed humbled.
Dear Excellencies, Colleagues and Friends, even when going back home, it is hard to leave a place that you very much enjoyed with all its aspects: a fantastic Ambassador and team, exciting work, wonderful people, amazing culture, enchanting architecture, there is so much more to say and appreciate. It was a true privilege to serve in a friendly and ally country like Hungary.
Most importantly, my Turkish, Hungarian and foreign colleagues as well as the Turkish community in Budapest have been immensely kind, cooperative and supportive, which has greatly facilitated the fulfilment of my duties. I have no doubt that the same level of cooperation will also be extended to my successor, Mr. Özkan Duman, to whom I wish great success and a pleasant term in Budapest.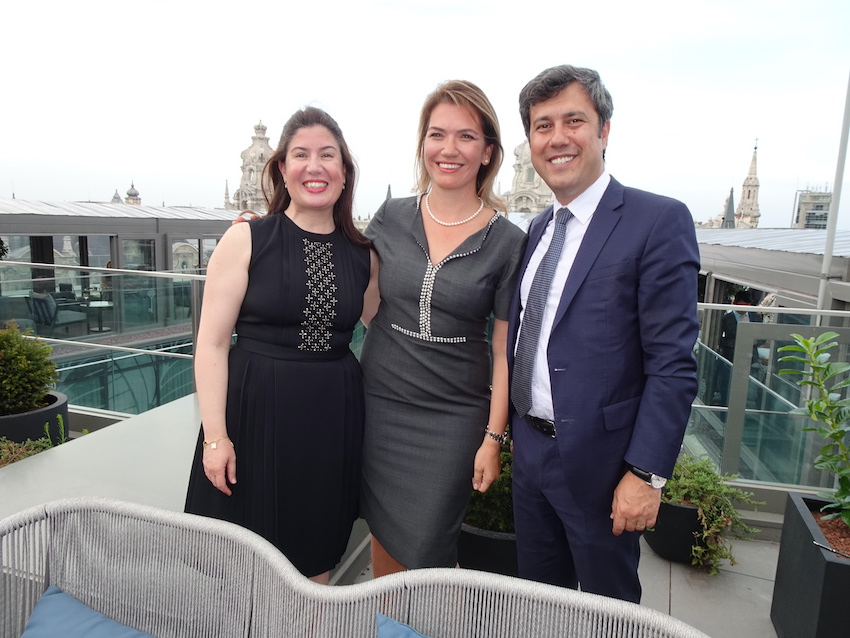 Within a month of my arrival to Hungary in 2019, first our Minister of Foreign Affairs, then our President with the entire cabinet visited Hungary. And that trend pretty much continued with the same intensity throughout my tenure here. I did not count the number of incoming and outgoing high-level visits, which is a reflection of the very close ties between Türkiye and Hungary.
Dear Ambassador, we carried out quite a number of projects together in very different spheres, some of which became sources of inspiration for other Turkish missions abroad. Everything always started randomly with an idea that we passionately pursued and built up all together as a team. For me, it was always exciting to be a part of the entire process. Now I am returning to Türkiye to undertake a new assignment at our Foreign Ministry, but I am already looking forward to replicating some of the projects we launched here in my next foreign assignment.
During my four-year term, of course, there were also some challenges. These were not foreseen and required swift response: the COVID-19 pandemic, the repatriation of our citizens from Ukraine following the outbreak of the war, and the emergency aid efforts in the aftermath of the devastating earthquakes of February 6 in Türkiye. Even the toughest hurdles were overcome with ease, because we acted together with a common spirit and dedication.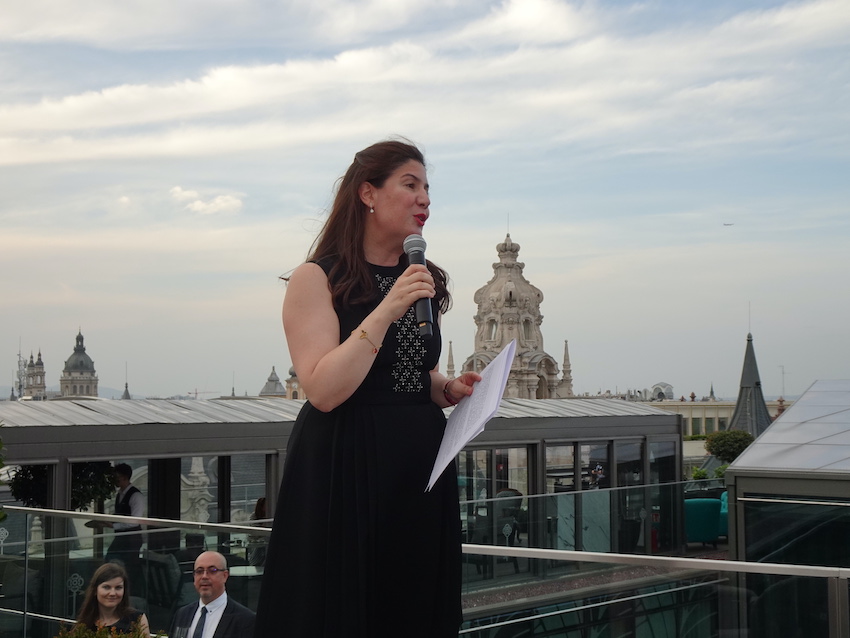 I arrived to Budapest with a small family – a two-year-old daughter. Melina just turned six. As her bedtime is approaching, she is with her babysitter at home. I must say that all of you here this evening touched our lives in different ways and made us feel completely at home in Budapest. I have no doubt that the genuine bonds of friendship and trust we have built will continue in the many more years to come, regardless of time and distance. For both Melina and myself, Budapest is and will remain a second home.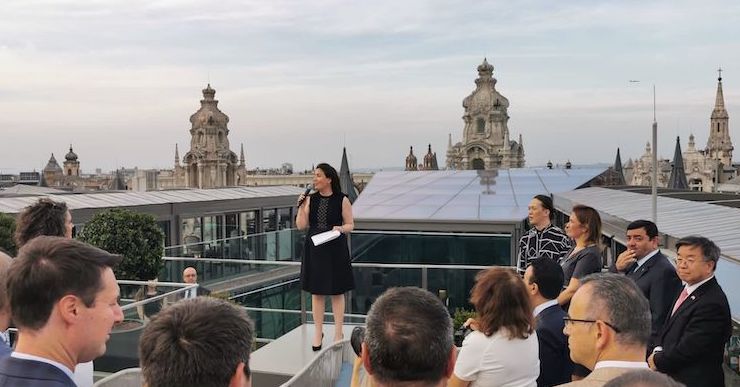 And I want you to know that you also have a home in Türkiye. My Whatsapp number will remain the same, so do let me know when you visit. In diplomacy, we never say farewell. We always say: see you soon. I have no doubt that our paths will cross again with many of you.
Thank you, dear Ambassador, for graciously hosting this farewell reception for me. With its view of the Erzsébet Bridge, this venue always reminds me of my hometown Istanbul.
It was really very emotional when Ms. Meltem Güney concluded her speech in Hungarian: "Budapesten hagyom a szívem egy részét!" – I leave a part of my heart in Budapest. Thank you once again!"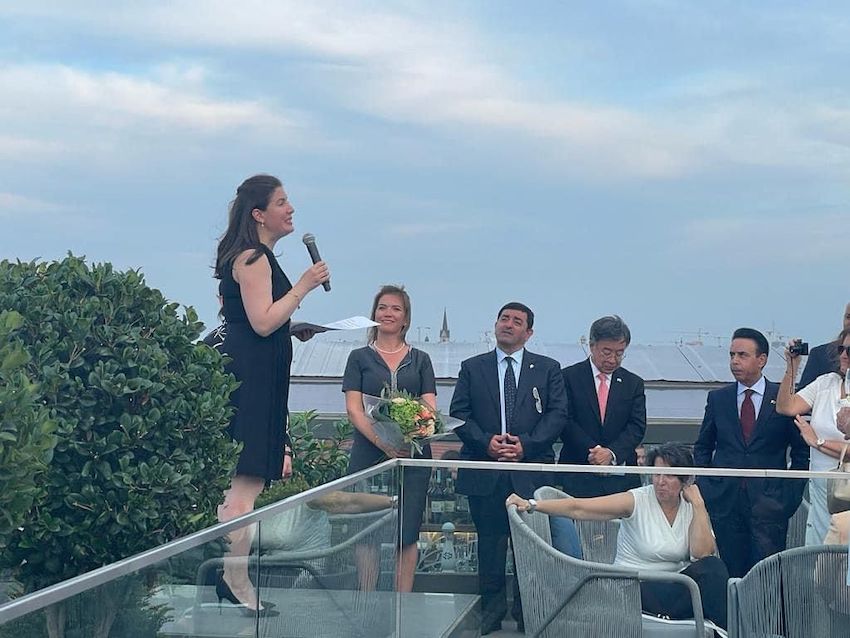 The official part was followed by an outdoor reception offering Turkish specialities and delicacies, which the invitees enjoyed just as much as the friendly and relaxed vibe of the evening.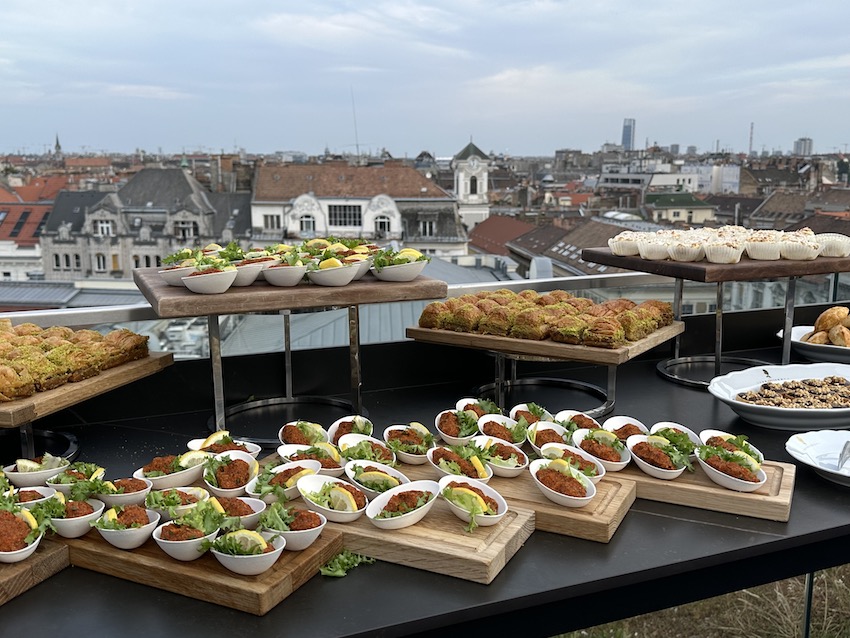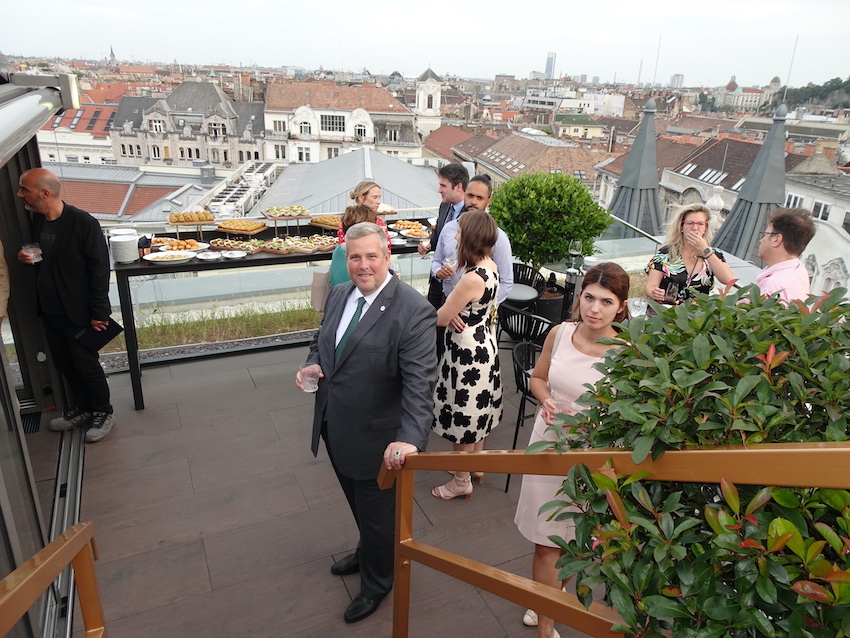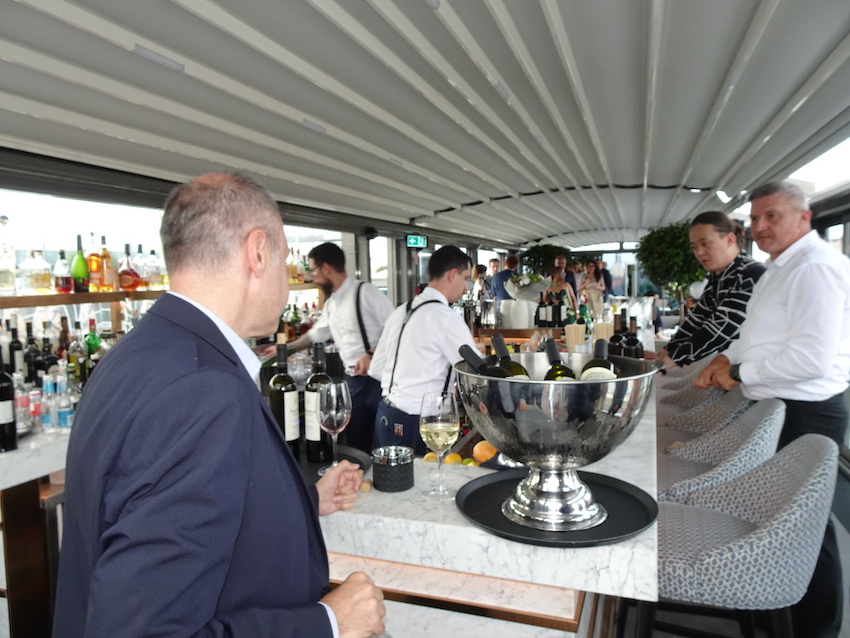 There were undoubtedly happy and nostalgic moments during the event as the attendees recalled the pleasant memories and experiences they had shared with Ms. Güney during her time of service in Hungary.
Overall, this memorable reception provided a heartfelt farewell to Ms. Meltem Güney, acknowledging her contribution to fostering the ties in many fields between the Republic of Türkiye and Hungary.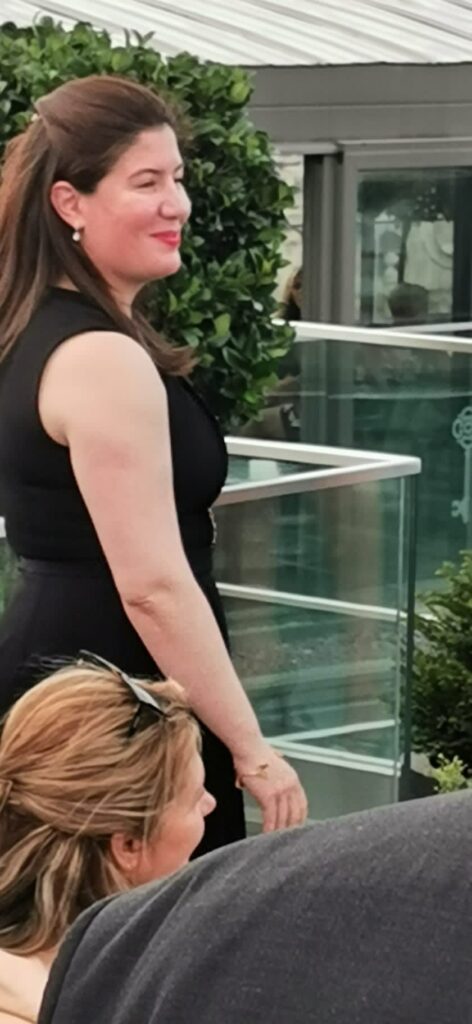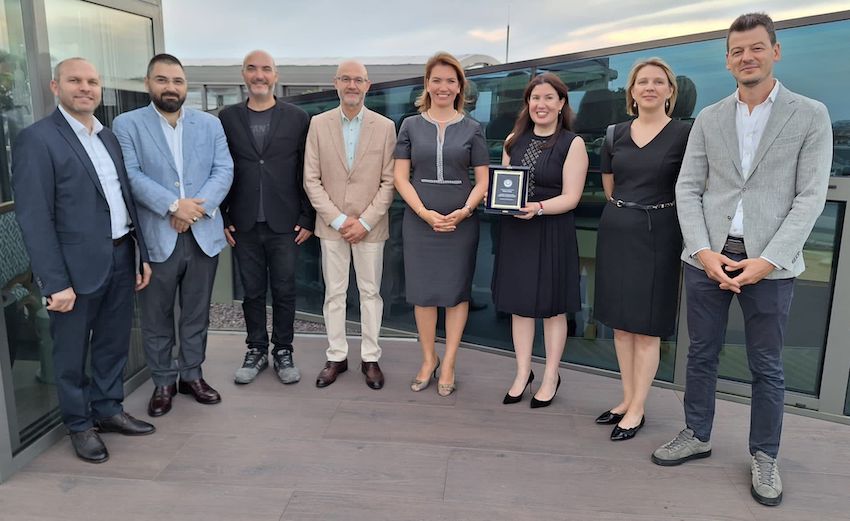 Dear Ms. Meltem Güney,
It was a great privilege and pleasure for me to know you. On behalf of the Diplomatic Press Agency team, I would like to thank you for the excellent cooperation and friendly relations. And I take this opportunity to wish you and your family, with special regard to Melina, every success in your future professional and personal undertakings, wherever your diplomatic career may take you next. I hope that our roads will cross again in the future.
Source: Embassy of the Republic of Türkiye in Budapest
Photos by DPA and the Embassy of the Republic of Türkiye in Budapest