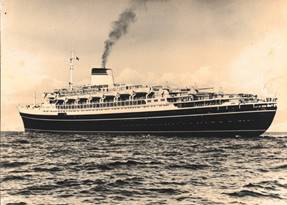 Written by Anna Popper
On the occasion of the National Day of Italy and the 75th anniversary of the Italian Republic, Dr. Gian Luca Borghese, Director of the Italian Cultural Institute has opened its exhibition: Architecture and the Sea attended by the curators Bruna Moresco and Alex Amirfeiz. The display presents the sea-related work of three 20th-century Italian architects, who were committed to renewing the concept of navigation, designing entirely new types of ocean liners between 1930–60.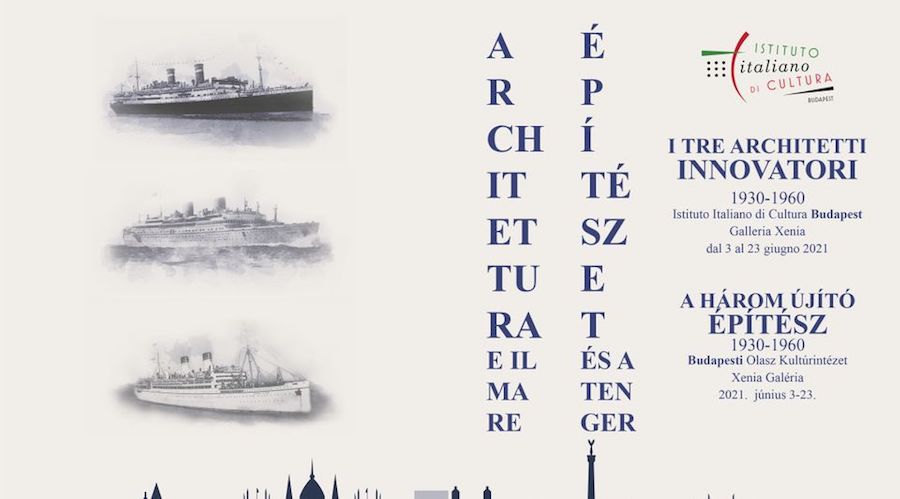 Gustavo Pulitzer Finali (1887–1967), (he was of Hungarian descent on his father's side), broke with the traditions of the Art Deco style, and managed the Stuard Studio in Trieste, which soon became irreplaceable through its modern marine technology and easy elegance.
Gio Ponti (1891–1979) was impressed by Pulitzer's shipbuilding design on both a theoretical and a practical level. Ponti created the interior design of many ships, and greatly contributed to establishing the international reputation of contemporary Italian architecture. His big dream, the 'Ocean Cruising Turtle' (Tartaruga del mare) is undoubtedly a pioneer of modern cruise ships. He had a clear concept of the direction of evolution of ships, not only as a means of transport but also as a source of enjoyment.
Nino Zoncada (1898–1988) followed Gino Ponti's philosophy, and innovatively combined artistic sense with structural rigor, designing the interiors of most ships built in Italy.
The cruise ships of the three innovative architects "have become a showcase of Italian art in the world".
The exhibition was realised in collaboration with Fondazione De Ferrari.
Source: Diplomatic Magazine