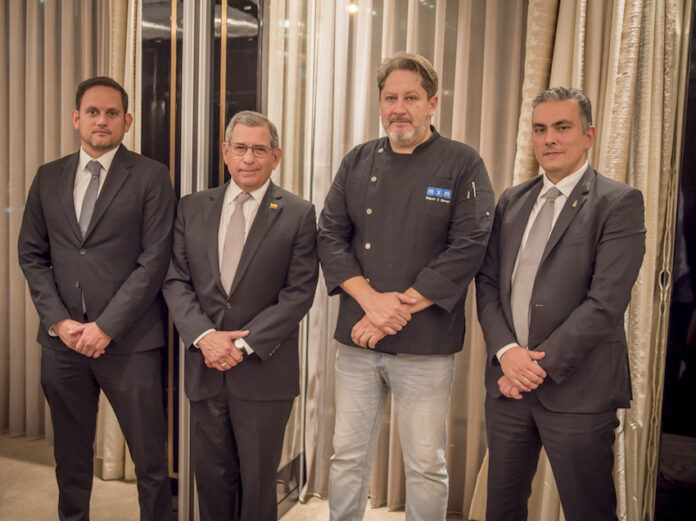 Edited by Anna Popper
On the initiative of the Embassy of Ecuador in Hungary, with the support of PROECUADOR and in partnership with the new Matild Palace Hotel, the first edition of the Ecuadorian Shrimp Gala Dinner was held, a fantastic event to promote the high quality of Ecuadorian shrimp.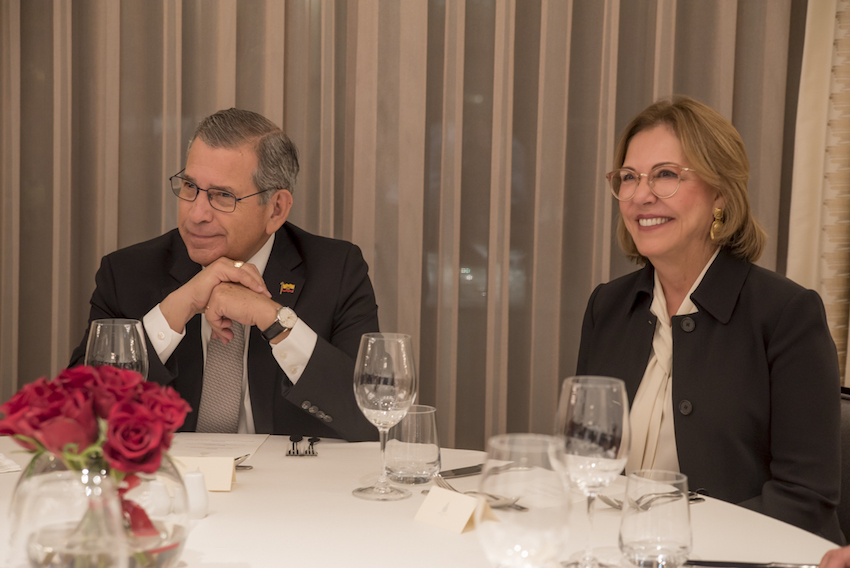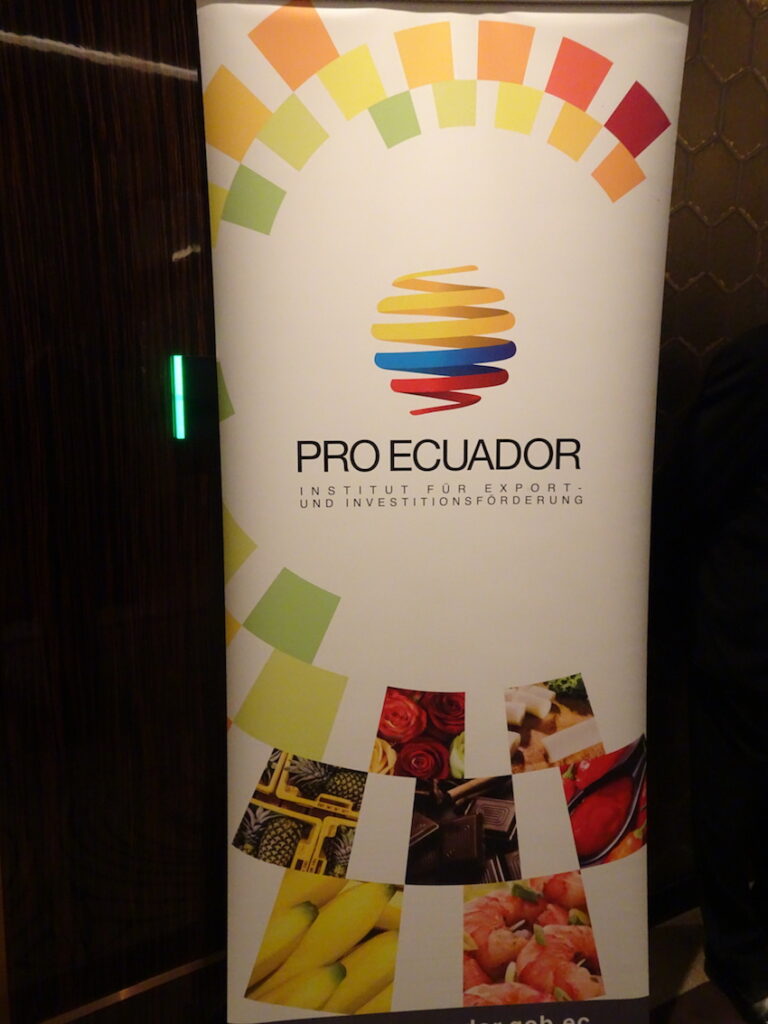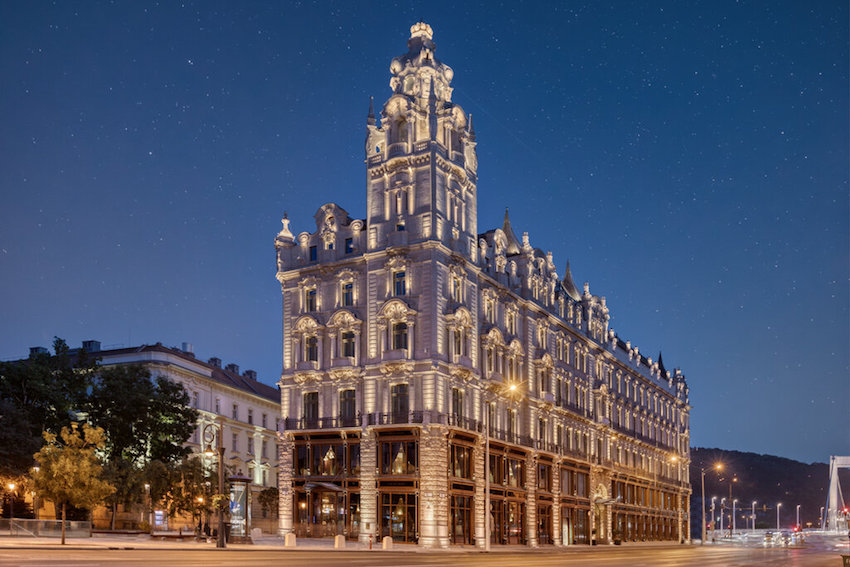 The gala counts with the incredible dinner execution of Chef Miguel Xavier Monar, Ambassador of Ecuadorian products and international referent of Ecuadorian fusion cuisine, who visited Budapest for the second time this year to show potential importers the quality and versatility of Ecuadorian products.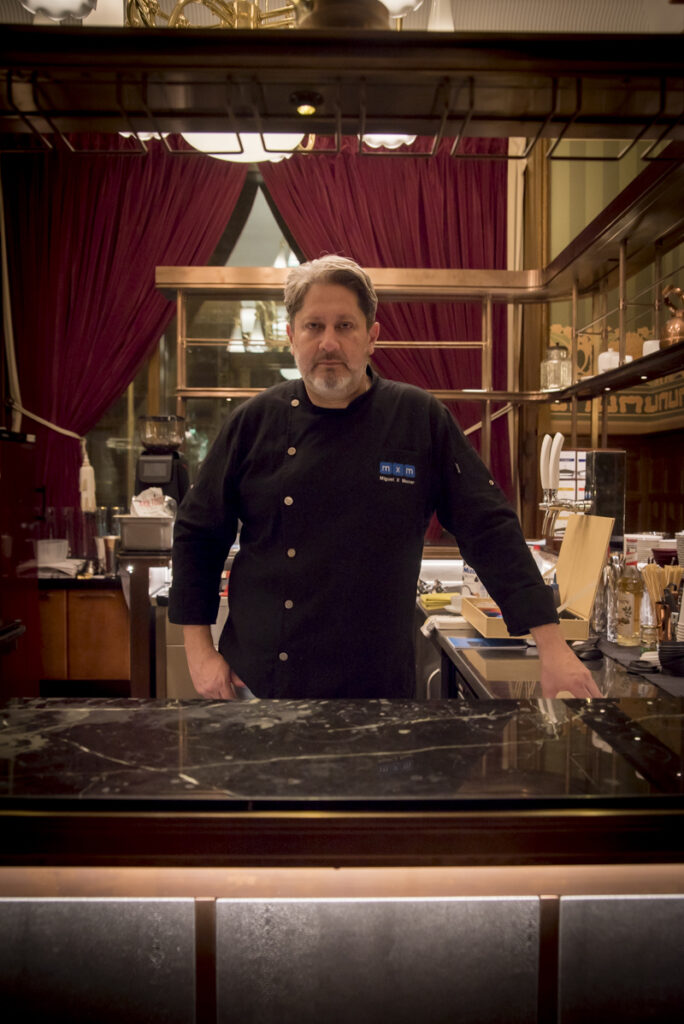 The Gala dinner was held at the Duke Hall of the Matild Palace on 9 November 2022 in attendance of an exclusive group of investors, diplomats and distinguished guests, who enjoyed an amazing night tasting a 3-course menu with shrimps as protagonists, one of the two main non-oil export products of the country beside bananas.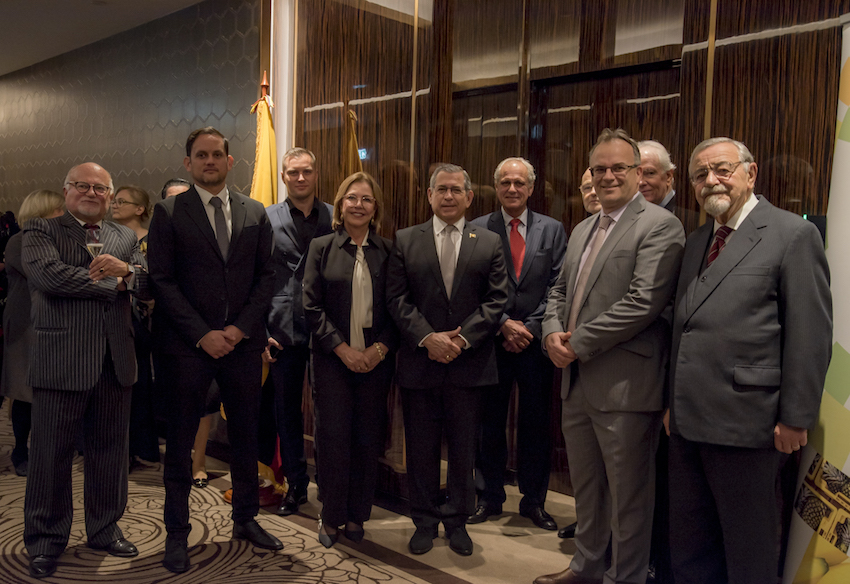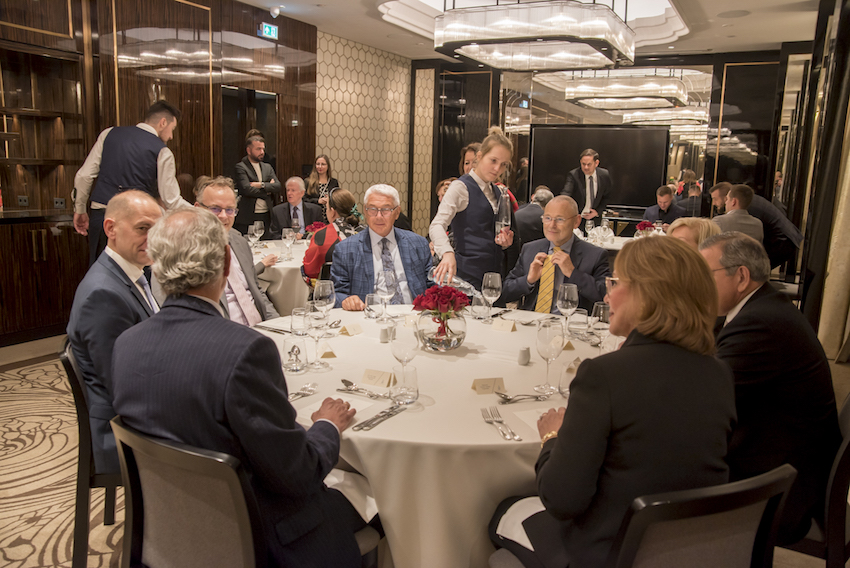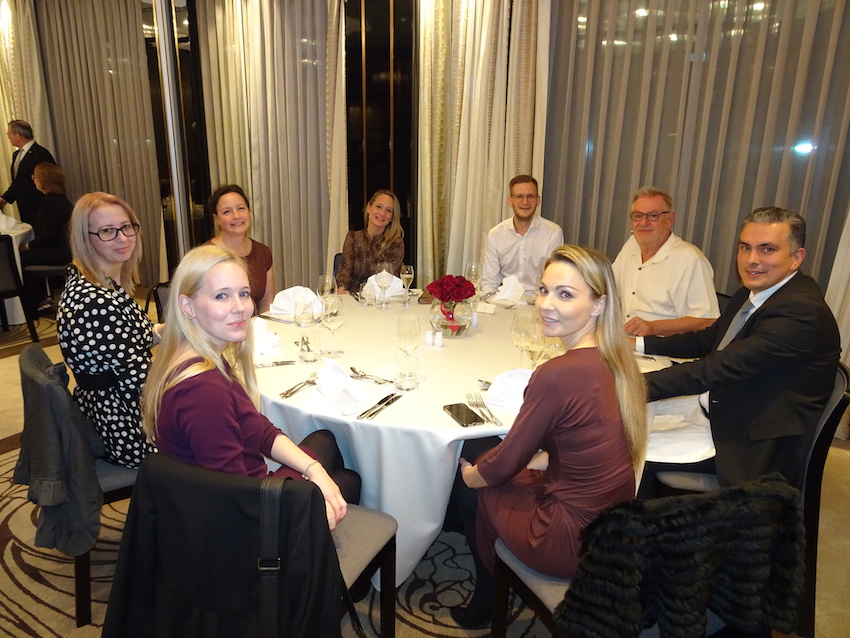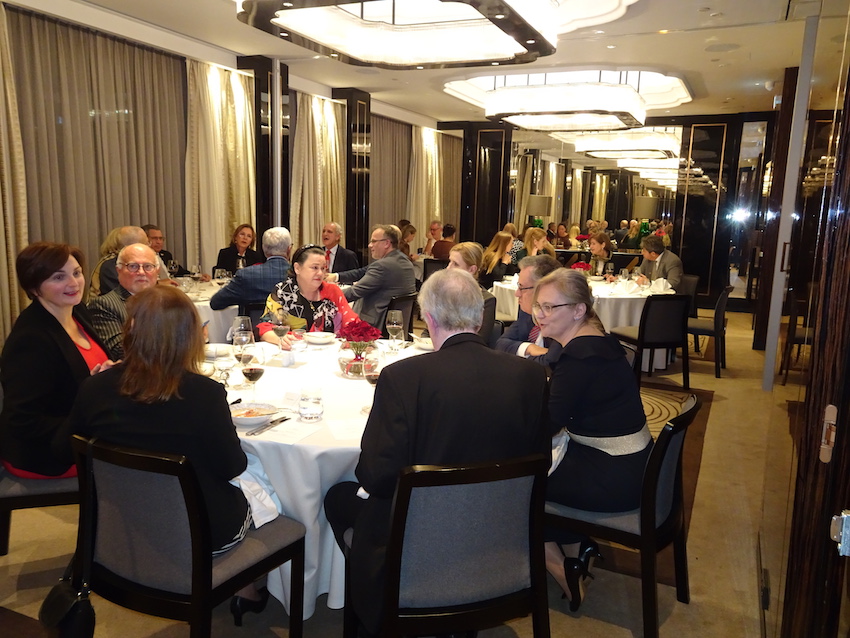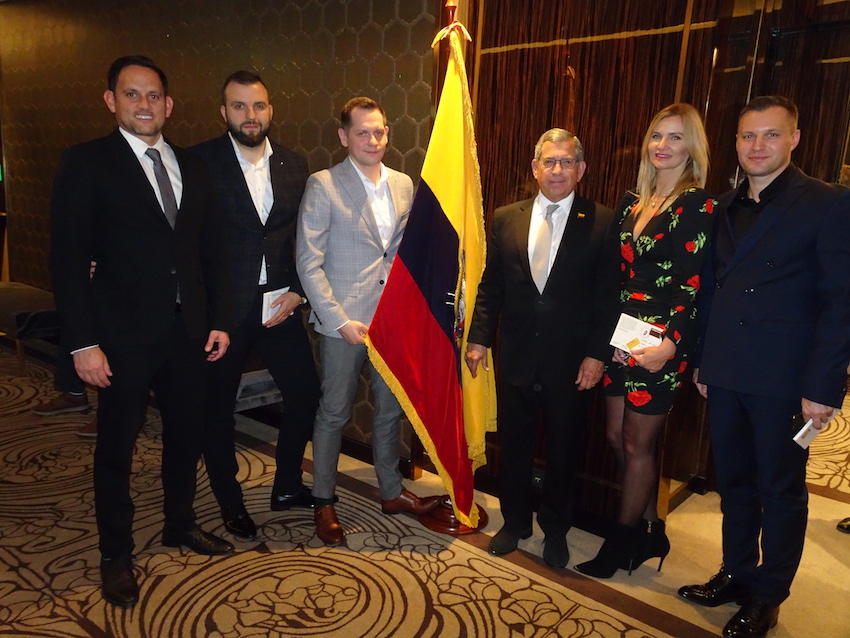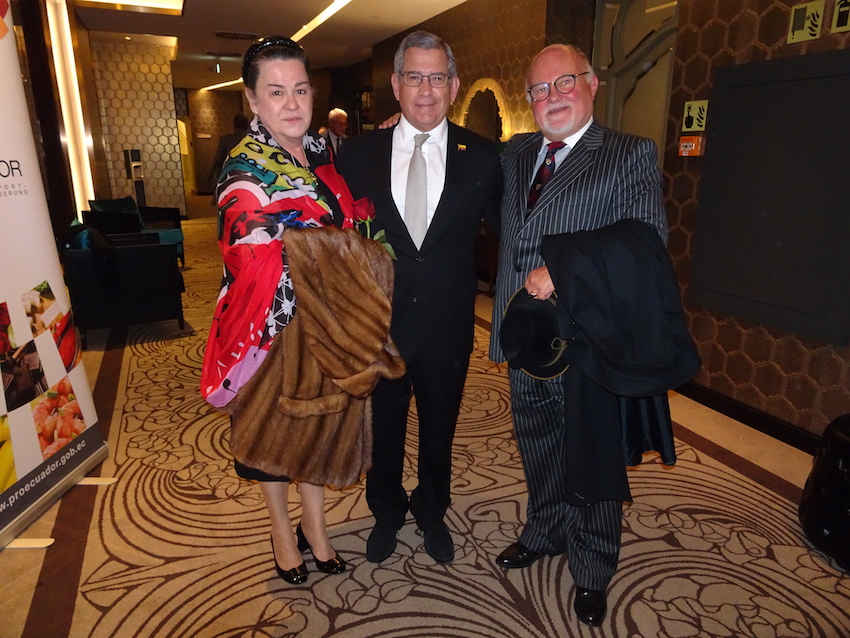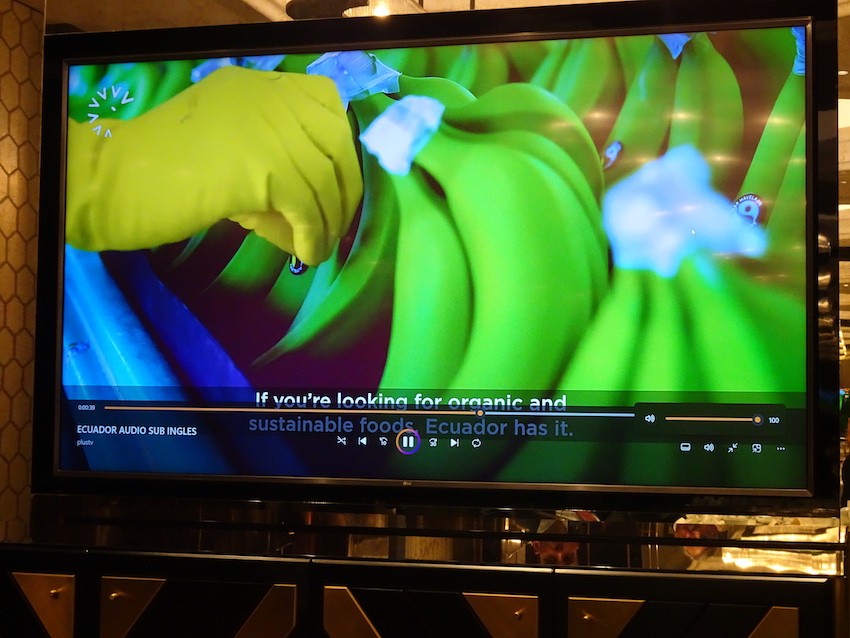 The invitees had the chance to taste a menu of very special dishes, accompanied by excellent wines. It started with grilled shrimps with salsa as appetizer, followed with shrimp ceviche flavoured with exotic fruit cocktail and as main course shrimp rice in coconut curry-cream was served. It was an interesting experience to discover the salty but slightly sweet taste of Ecuadorian shrimp. The dessert was not else than the very popular Ecuadorian banana in cinnamon and vanilla tempura with true Ecuadorian chocolate soup.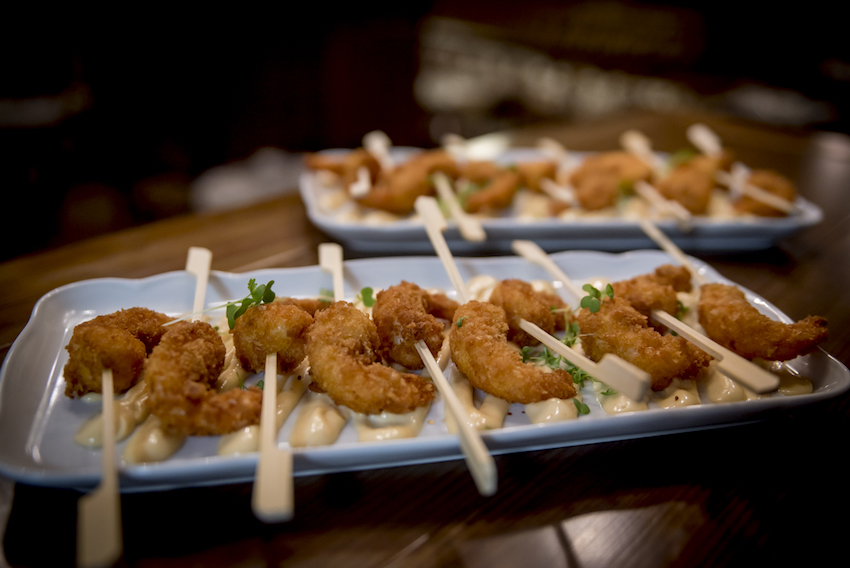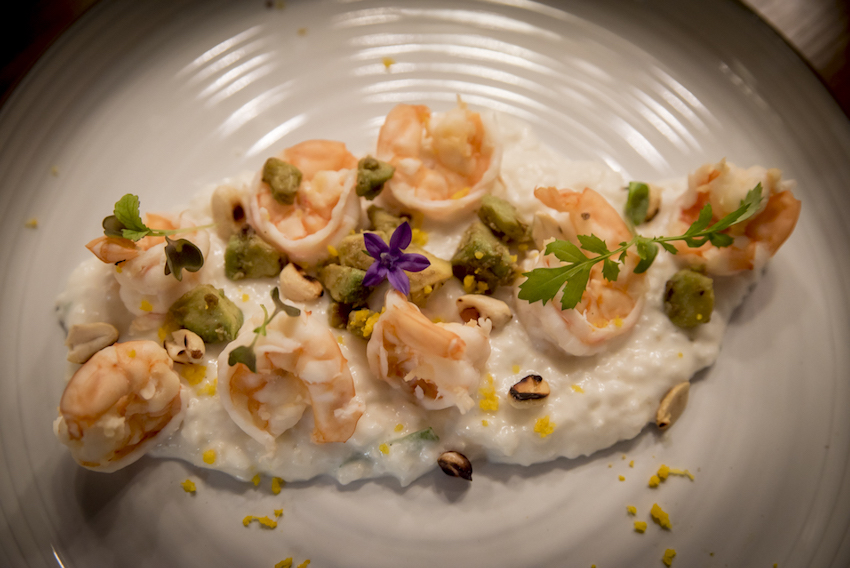 The event was possible thanks to the support of PROECUADOR and other Ecuadorian sponsors present at the event such as Santa Priscila Shrimp, Proalco with its Ron San Miguel products and Moltost coffee, and the DOS Hemisferios winery, which supported the ideas of H.E. José Luis Salazar, Ambassador of Ecuador to Hungary, in his journey to highlight the good attributes of Ecuador.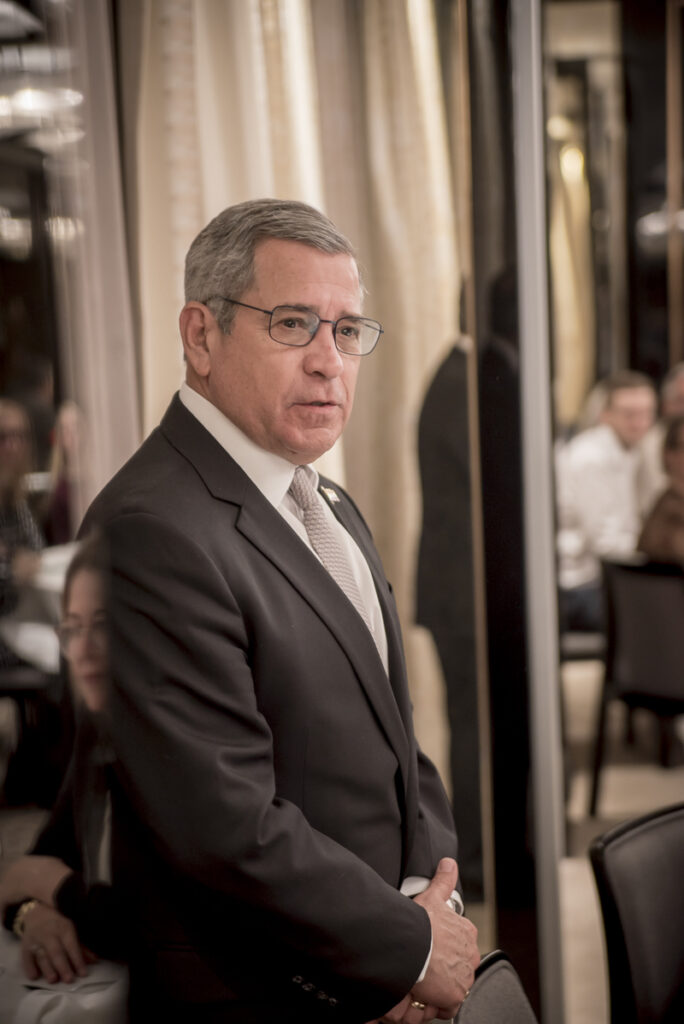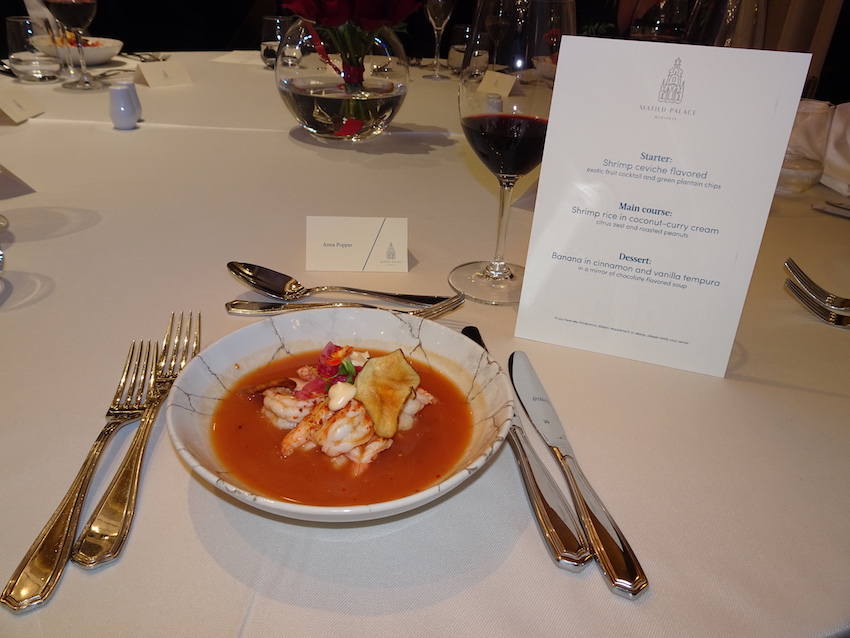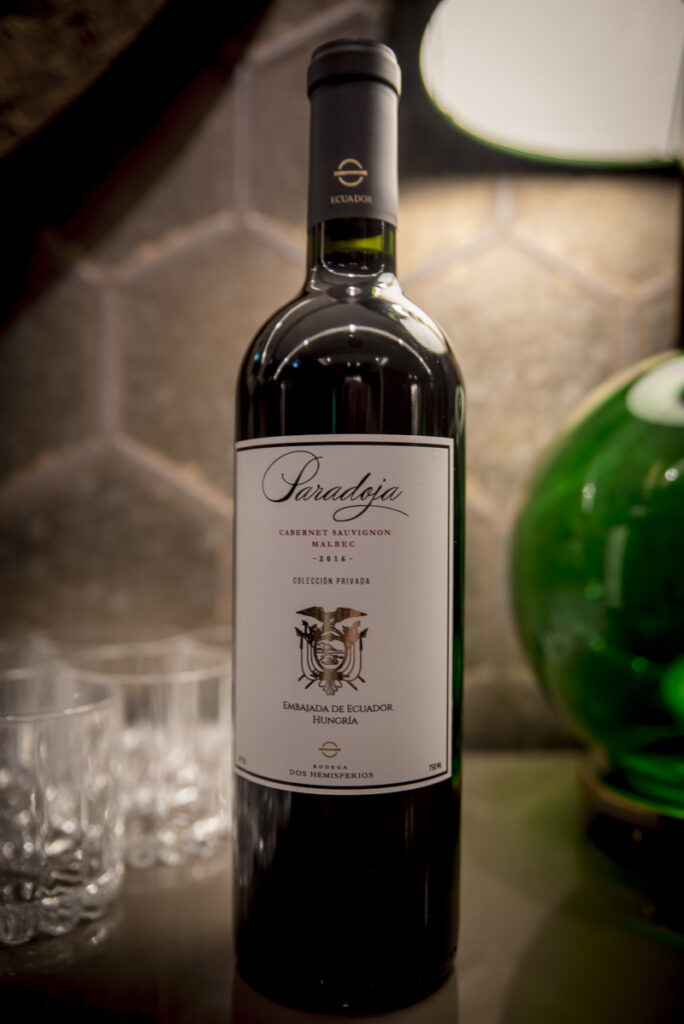 This function is part of the plan to show the quality of Ecuador's products and to strengthen commercial relations between Hungary and Ecuador. This was the second event of this kind realized in Budapest in 2022.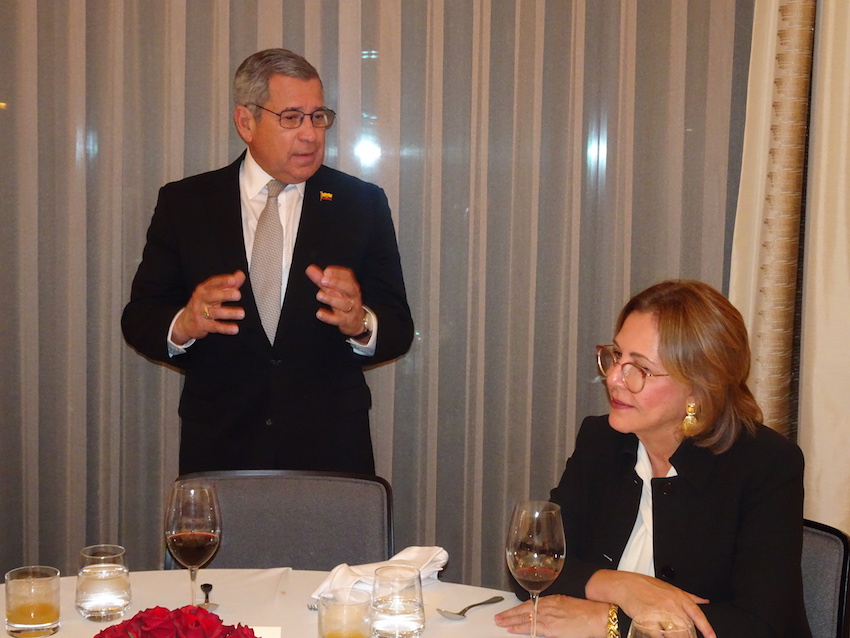 "I am so glad to be here in Budapest, an amazing city with great people representing my country. But also, I am glad because we are working to get a strong relationship with Hungary in different areas like business and education, and the answer is always positive. We plan these events very soon in the future and continue to have the support of PROECUADOR, our friend and talented chef Miguel Monar, and also with the support of our allies such as Hotel Matild Palace", said Ambassador José Luis Salazar in his speech.
To close the event, the organizers offered the guests Ecuadorian coffee in a very special way, drawing some images from Ecuador over their cappuccinos. The guests were presented with a bar of pure Ecuadorian chocolate courtesies of Höganäs.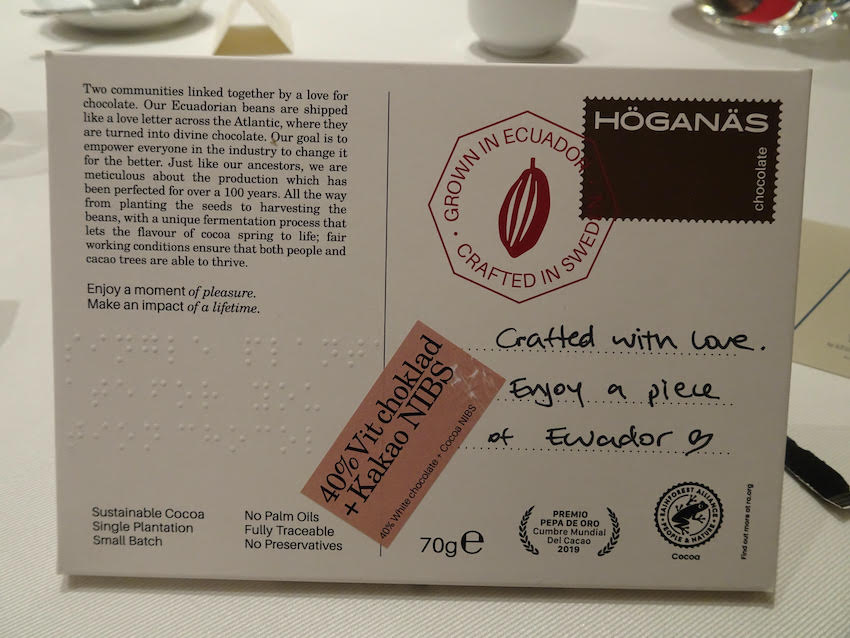 Ecuador is a World Leader of Shrimp Production and Export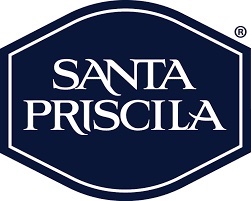 The shrimp industry in Ecuador is booming. The country has become the largest producer and largest exporter of shrimp worldwide. This product has become Ecuador's top non-oil export and an important driver of employment and national wealth, and surpassed the other traditional main export product, the bananas.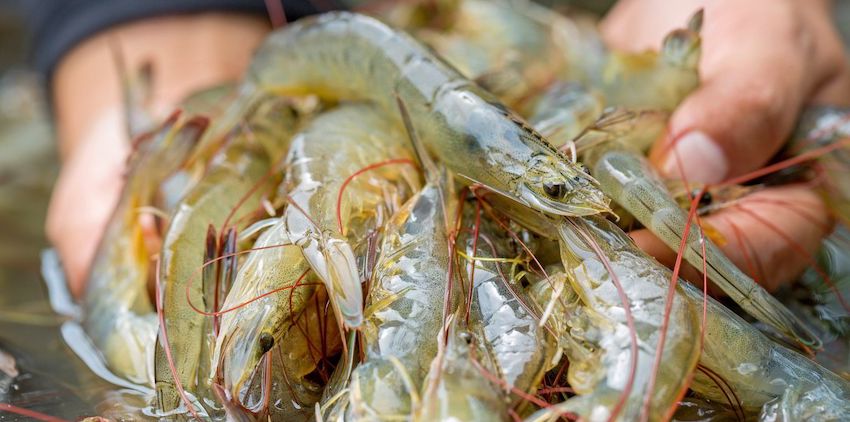 Shrimp farming began in Ecuador more than 50 years ago. The first shrimp farms were established in the southern part of the country and, since then, almost 220,000 hectares of production ponds have been developed, which are now part of an industry, namely the first source of non-oil-related foreign income in the country.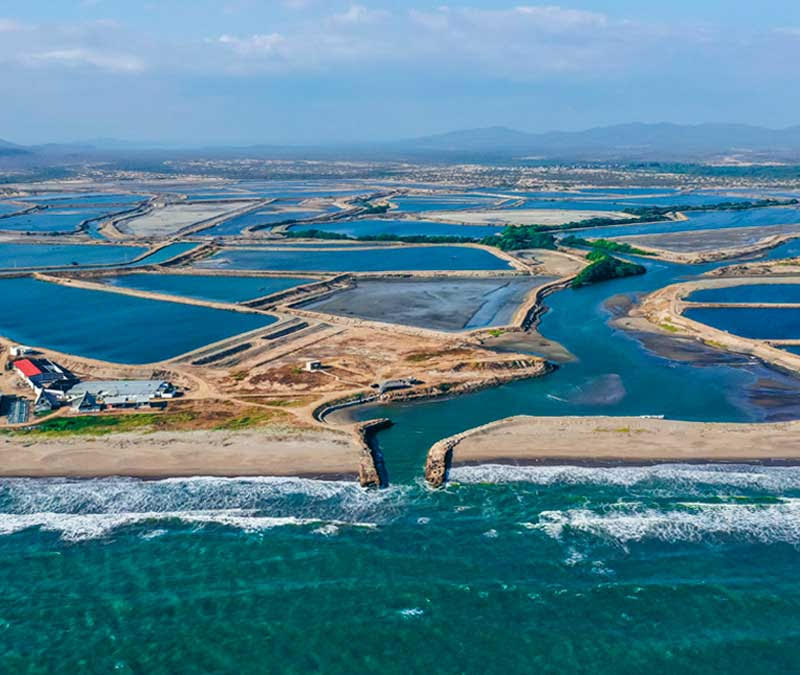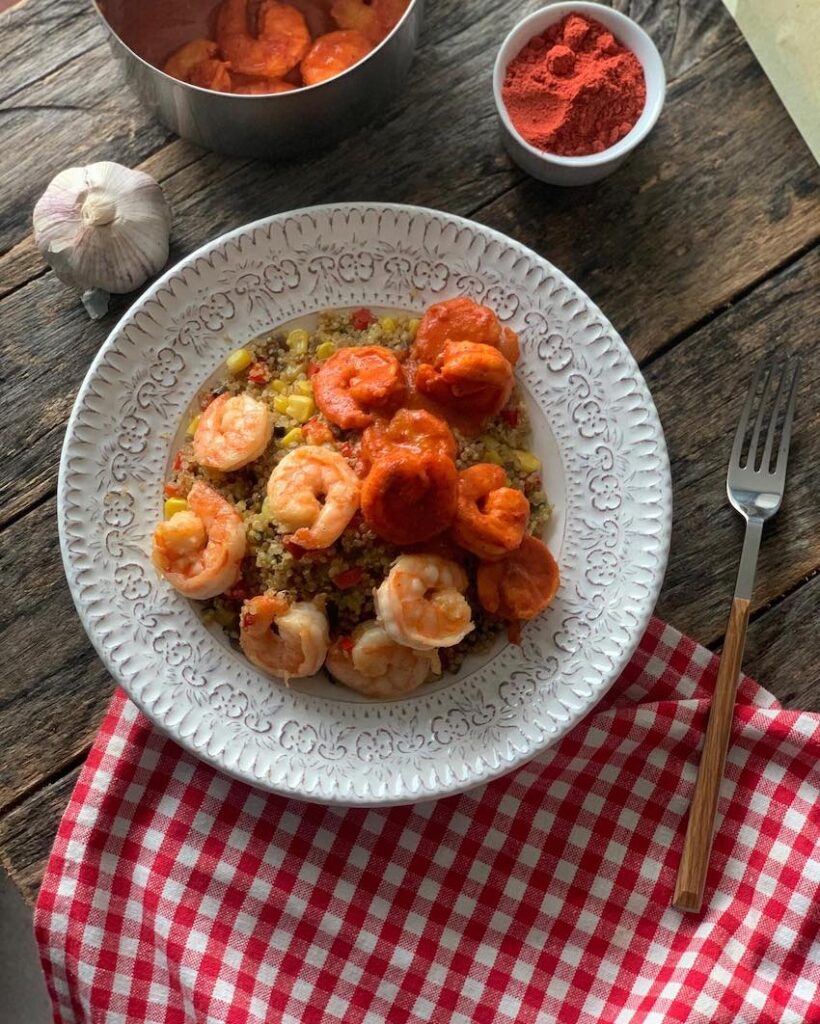 Shrimps are farmed via aquaculture, where fresh- and saltwater populations are cultivated under controlled conditions. Aquaculture uses less land and fresh water than meat production, with better feed conversion and higher rate of protein retention, according to experts. The ever-expanding global population means a growing need for protein, including seafood and shrimp. That means more food and more protein with fewer resources – with less impact on the environment.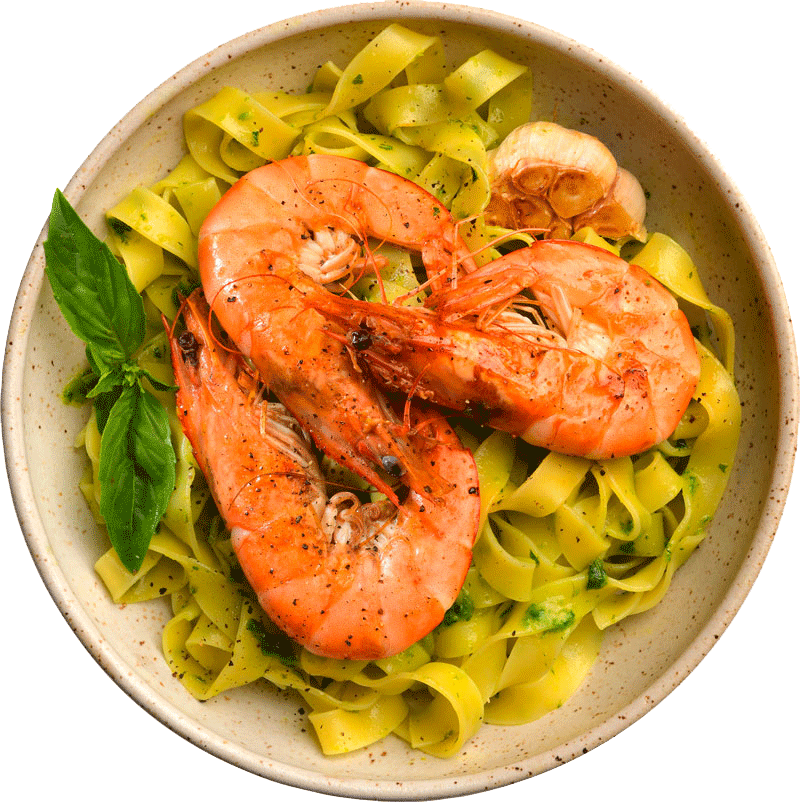 To achieve sustainability in shrimp farming, the Ecuadorian shrimp producers have set up a professional initiative: the Sustainable Shrimp Partnership (SSP), aiming to produce the highest quality premium shrimp that meets the highest social and environmental standards. The group wanted to highlight Ecuador's commitment to producing shrimp using sustainable practices, including a particular focus on zero antibiotic use, neutral water impact and full traceability. With their special technology, they helped the animal develop its own natural resistance and genetic capacity to tolerate disease. Ecuadorian sustainable practices became role models and were adopted by more and more producers in other countries. So, one can taste the difference with a shrimp that's been taken care of.
Sustainable shrimp also contributes to a sustainable future globally.
Santa Priscila's website: https://www.santa-priscila-admin.com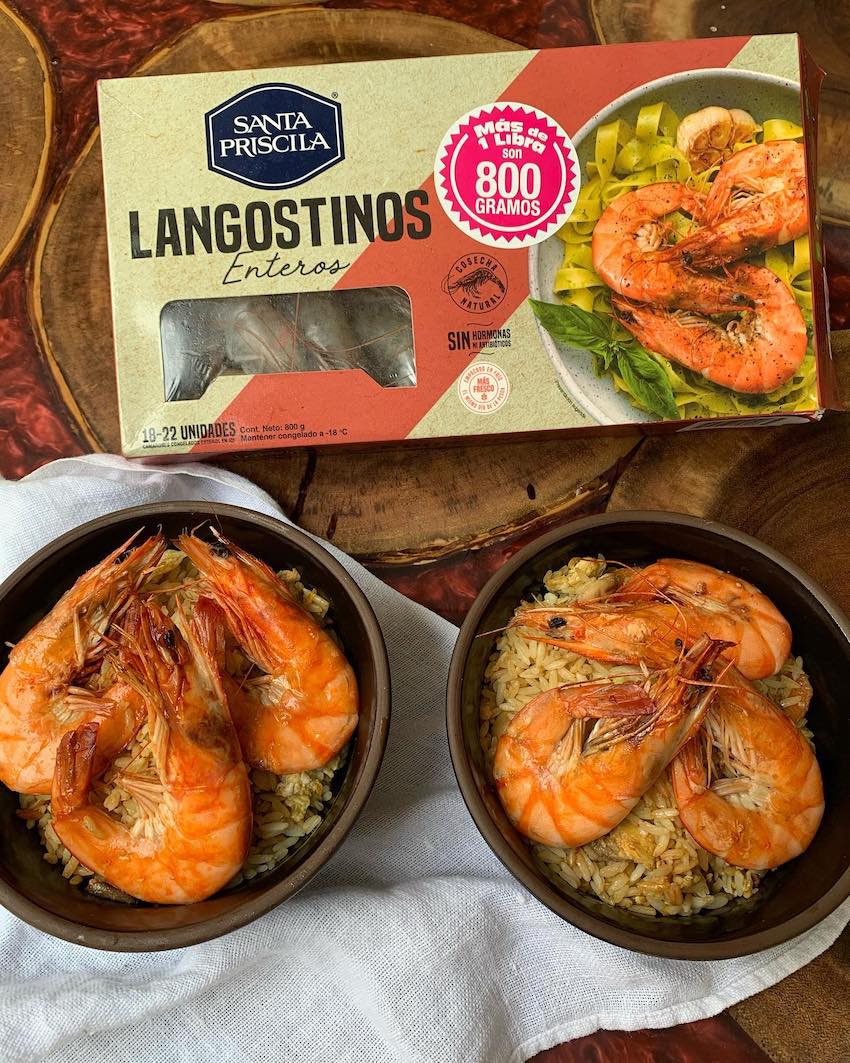 Source: Embassy of Ecuador in Budapest