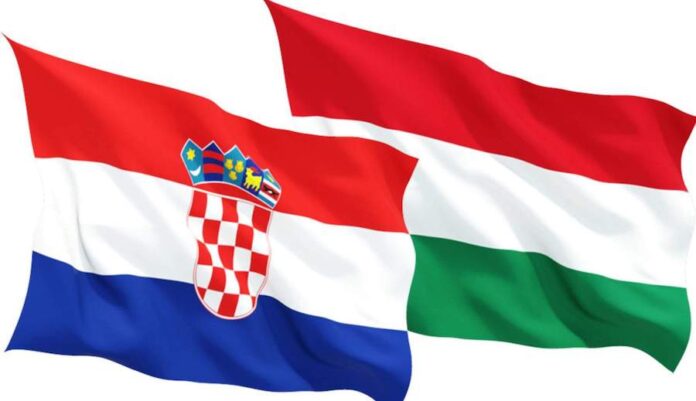 Written by Anna Popper, Deputy Editor-in-Chief / Diplomatic Magazine
Celebrating the 30th anniversary of diplomatic relations between Croatia and Hungary, established on 18 January 1992, the Croatian National Theatre in Osijek and the Budapest Operetta Theatre held a joint concert in Osijek, Croatia. As a continuation, a week later the Budapest Operetta Theatre hosted the international operetta gala entitled On the Bridge of Music.
The gala was opened with the anthems of Croatia, Hungary and the EU, performed by Hungarian and Croatian musicians. In his opening speech, the Director General of the Budapest Operetta Theatre, Mr. Attila Kiss-B welcomed the attendees and said: "As we are neighbours and friends, we need to get to know each other well, and both peoples can boast extraordinary cultural values. So we need bridges, and we built one out of music."
Ms. Dražena Vrselja, Director General of the Croatian National Theatre in Osijek emphasised: "I would like to thank everyone who contributed to today's performance, especially the Croatian and Hungarian governments, their respective ministries, and the City of Osijek and Osijek-Baranja County. I am confident that our friendly and fruitful cooperation will continue in the future!"
H.E. Gordan Grlić-Radman, Minister of Foreign Affairs of Croatia, after greeting the Hungarian guests of honour, State Secretary Ms. Orsolya Pacsay-Tomassich, State Secretary Mr. Péter Fekete, the audience and participants of the celebration, delivered his keynote address in Croatian, English and fluent Hungarian: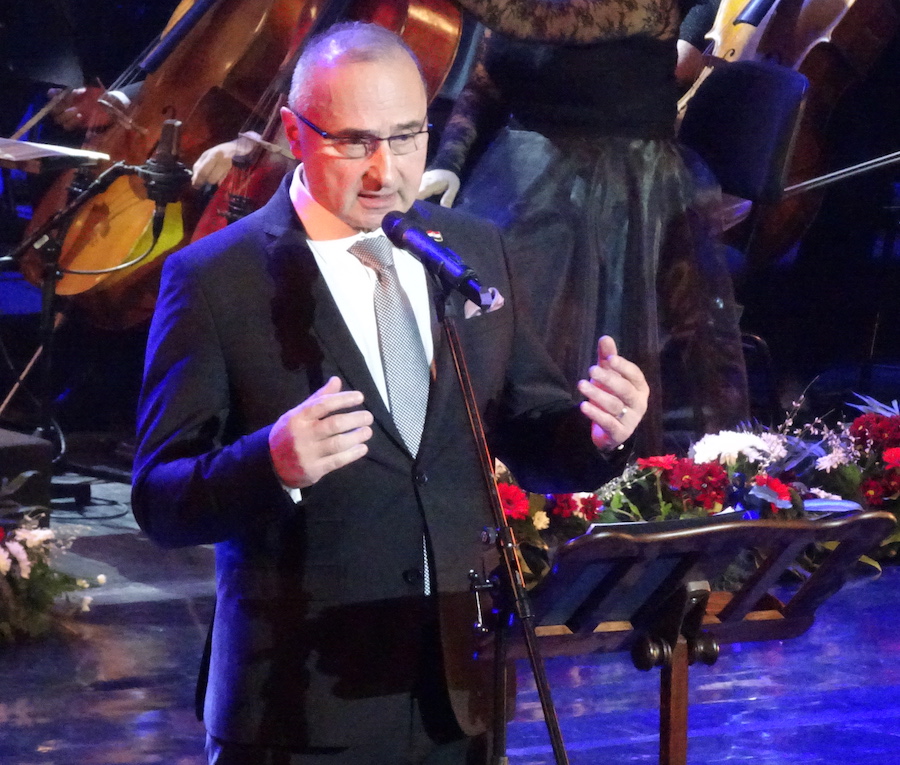 "It is my great honour and privilege to be here tonight at the Budapest Operetta Theatre, celebrating the 30th anniversary of diplomatic relations between Croatia and Hungary. The Croatian road to independence and international recognition was by no means easy; however, throughout this period we had the strong support of Hungary, for which we are grateful.
The establishment of diplomatic relations between Croatia and Hungary encouraged and accelerated all other forms of cooperation. On both sides of the border, we are keen to create new ties in economy, energy, traffic, culture, education and military, both at local and state levels.
We are especially proud of our traditional cultural bonds, which we keep strengthening. Let me mention a recent outstanding example, the Ars et Virtus exhibition, which was inaugurated at the Hungarian National Museum in Budapest in December 2021, and remains open until mid-March. This same exhibition had previously been very well received in Zagreb. We cannot but admire the exhibits that we had created during 800 years of common history.
We jointly and open-heartedly take care of our respective national minorities. They connect and inspire us to be even more ambitious in building new and successful relations. Throughout history we have shown that we can always count on each other in dangerous, difficult and challenging times. Even in adversity, we have recently been struck with earthquakes and pandemic. Let me thank the Hungarian state, its institutions and citizens for their all-around help after the Zagreb and Sisak earthquakes. We particularly appreciate the assistance in renewing the altar of Our Lady of Remete in Zagreb, the Church of Saints Nicholas and Vitus in Žažina, and the primary school building in Petrinja. On this occasion, let us gratefully remember all those who have made their contribution to our success and achievements since 1992, filling us with pride and pleasure. They all have one common wish: that Croatia and Hungary develop good and friendly neighbourly relations based on mutual respect.
I would like to thank the members of the esteemed Budapest Operetta Theatre and the Croatian National Theatre in Osijek for their marvellous programme enriching the celebration of the anniversary of our diplomatic relations."After the official part, the Hungarian and Croatian singers played the main role, performing the best songs from the famous operettas by Imre Kálmán, Ferenc Lehár and Jenő Huszka and from the masterpieces by Verdi, Jakov Gotovac, Ivan Zajc and Vatroslav Lisinski.