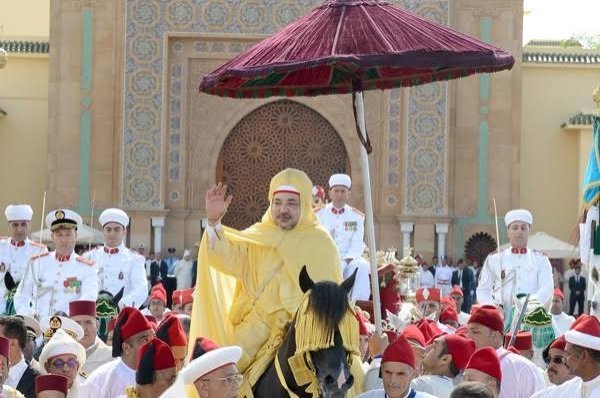 Edited by Anna Popper
This year the Moroccan people celebrate the 23rd anniversary of His Majesty King Mohammed VI's ascension to the throne of his glorious ancestors descending from the Alaouite dynasty, which has ruled Morocco since 1631.
The official enthronement ceremony of King Mohammed VI took place on 30 July 1999, after the death of his father, the late H.M. King Hassan II.
Throne Day is an annual occasion to mark the political, economic and social progress and remarkable achievements in the Kingdom, thanks to its ruler's vision for an open, internationally recognised country with a plural and democratic society.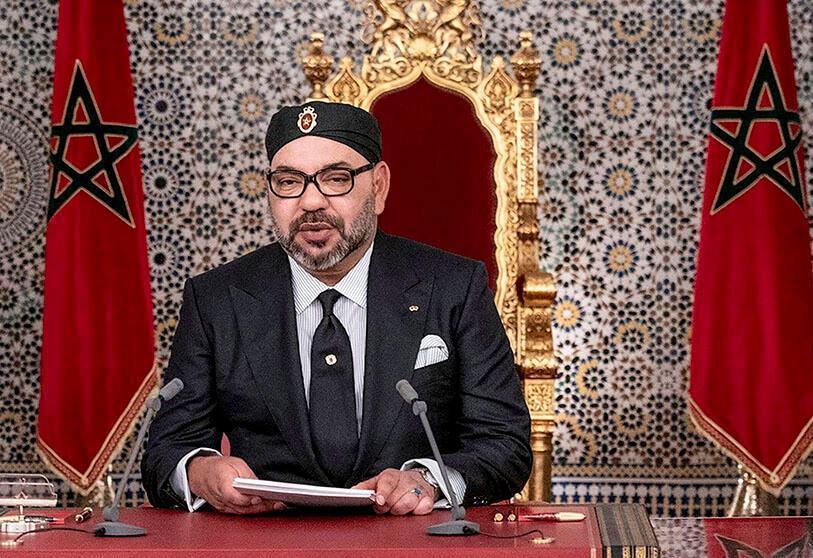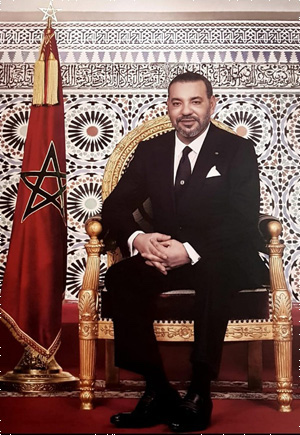 Article by H.E. Mrs Karima Kabbaj, Ambassador of the Kingdom of Morocco to Hungary on the occasion of the Moroccan National Holiday:
"Morocco celebrates on the 30th of July, marking the 23rd anniversary of the accession to the Throne of His Majesty King Mohammed VI. The Throne Day is an occasion to renew the pledge of allegiance that has embodied the Kingdom of Morocco throughout history and the strong ties that unite the Moroccan people with their Monarch.
It isn't just a regular day for Moroccans, it is indeed a day of celebration of the communion between the Throne and a Nation, proud of its history and resolutely turned towards the future; a nation committed to its unity in respect of diversity, to its integrity; a nation that believes in the founding values of peace, tolerance, solidarity and progress.
This year's celebration arises (in us)/or brings with it a special feeling after three years defying the humanity's battle against Covid-19, which regrettably has not ended yet. In line with the High Royal Guidelines and thanks to anticipatory decisions taken, the Kingdom of Morocco has shown a resilience that makes it today an inspiring model for many African countries, but also for many others around the world.
Taking into consideration the lessons learnt from the pandemic and the new challenges related to the post-Covid economic recovery, inflationary environment, food safety and rising of raw material prices, Morocco has embarked on an ambitious roadmap aiming at strengthening the resilience and the adaptation capacity of the national economy to the shocks caused by Covid-19 crisis and to other types of crisis, the frequency and intensity of which could increase in the future.
Beyond this difficult context, Morocco's commitment to economic and social progress and democratic changes has extended beyond its borders, helping to deepen its strong ties and partnerships with various partners. Morocco's current political stability and economic growth had made it a credible partner at the continental and international levels.
Furthermore, the election of Morocco to more than 40 international and regional organisations dealing with peace and security, human rights and development between 2021 and 2022 reflects the trust that the international community places in Morocco's expertise and skills in facing global challenges.
In this regard, I would like to express my deep gratitude to Hungary for its constant support in defending Morocco's interests at EU and UN levels and in preserving its sovereignty and achieving its territorial integrity. In times of uncertainty it is of vital importance to be able to count on allies such as Hungary.
The Moroccan-Hungarian friendship and partnership ties have witnessed, in recent years, a qualitative leap at political, economic and cultural levels, through an enhanced cooperation between our two countries on issues of common interest bilaterally and multilaterally. I shall state that Morocco and Hungary have forged a multidimensional partnership by concluding various agreements in different fields and by exchanging high official visits which, as a result, contributed to the enhancement of a special relationship built on mutual respect and understanding.
In the same spirit, I would like to highlight the role played by the Stipendium Hungaricum Scholarship offered by the Hungarian Government to Moroccan students in helping to bring Moroccan and Hungarian youth closer to each other's culture.
Due to the success and growing number of Moroccan students interested in this academic program, I would like to seize this opportunity to thank the Hungarian Government for raising the number of students benefiting from this scholarship by 50%.
Moreover, I would like to reiterate Morocco's ambition of a more diverse and tight partnership that will help us build fruitful and prosperous economic relations between our two countries."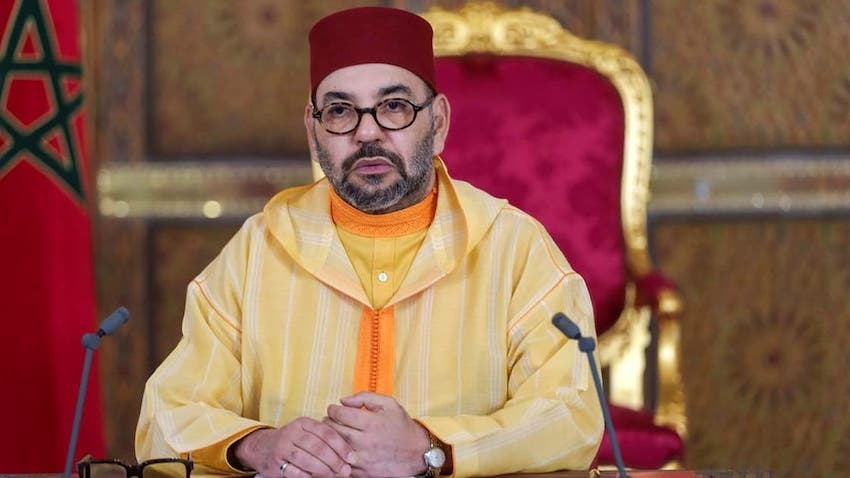 We express our congratulations and wishes of good health and happiness to His Majesty Mohammed VI, King of Morocco, and further progress and prosperity to the government and people of the Kingdom of Morocco.