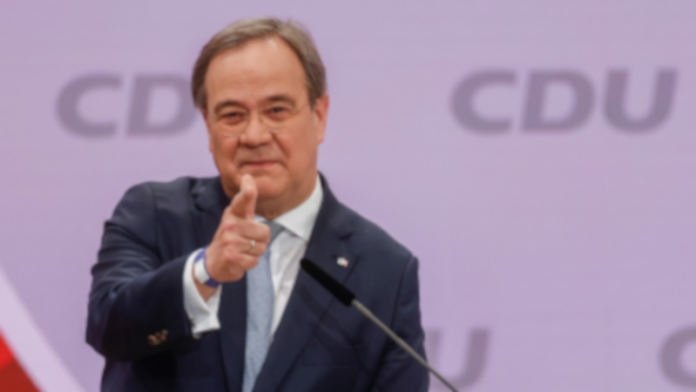 Germany's governing Christian Democrats (CDU) chose Armin Laschet, the premier of North Rhine-Westphalia, as their new leader, signalling that the centre-right party intends to maintain Angela Merkel's moderate course after her expected departure in the fall. He is a close Merkel ally and a pragmatic politician, who does not want to change the direction for the party, since it would "send exactly the wrong signal" to the voters he said.
Laschet defeated corporate lawyer Friedrich Merz by 521 votes to 466 in a run-off vote at an online-only party conference, held in the shadow of the coronavirus pandemic. A third candidate, Norbert Röttgen, chairman of the Bundestag's foreign affairs committee, was eliminated in a first round of voting.
The victory puts Laschet, a francophone former MEP, in a strong position to become the conservative bloc's candidate for chancellor. However, polls suggest that most conservative voters want Bavarian premier Markus Söder, the leader of the CDU's sister party, to become the next chancellor. A decision on who will run as their joint candidate is expected in March.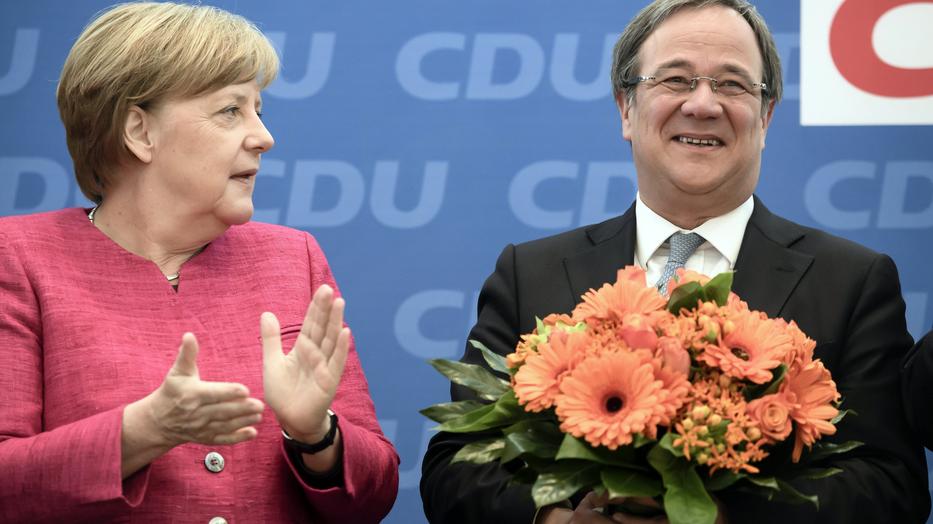 But who is the elected leader of CDU?
Armin Laschet (born 18 February 1961) is a German politician of Belgian descent and the current Minister-president of the state of North Rhein-Westphalia, serving since 27 June 2017. On 16 January 2021, he was elected Leader of the Christian Democratic Union (CDU), following Annegret Kramp-Karrenbauer, Minister of Defence and former Minister-president of Saarland (2011-2018).
Laschet earned a law degree and worked as a journalist before and during his early political career. In 1994, he was elected to the German Bundestag and in 1999 he became a Member of the European Parliament. In 2005, he entered state politics in North Rhine-Westphalia as a member of the state government. As a cabinet minister, he was known for his liberal views and good relations with the immigrant community, earning him the nickname "Turkish Armin". In 2012, he became leader of the state party, and he was elected Prime Minister of the state in 2017. He heads the Cabinet Laschet, consisting of his own CDU and the liberal FDP.
On the 16th January 2021, Laschet was elected Federal Chairman of the CDU, winning 52.8% of delegates votes against Friedrich Merz in the second round of the contest. The result of the election has to be certified by postal vote of the party conference's delegates with the final result being announced on the 22nd January. The conference could not be held in person, due to COVID-19 restrictions.
He was born to an observant roman catholic family of German-speaking Wallonian origin; his father's parents were both of Belgian origin. He is married to Susanne Malangré, whom he met in a Catholic children's choir when they were children and who is of French-speaking Wallonian origin.
Laschet is a so-called francophone politician, who maintains close relation with French president, Emmanuel Macron. His contingent election as chancellor could mean a closer co-operation between Germany and France and a more predictable leadership for the EU.
by correspondent: Dr Gabor Gulyas