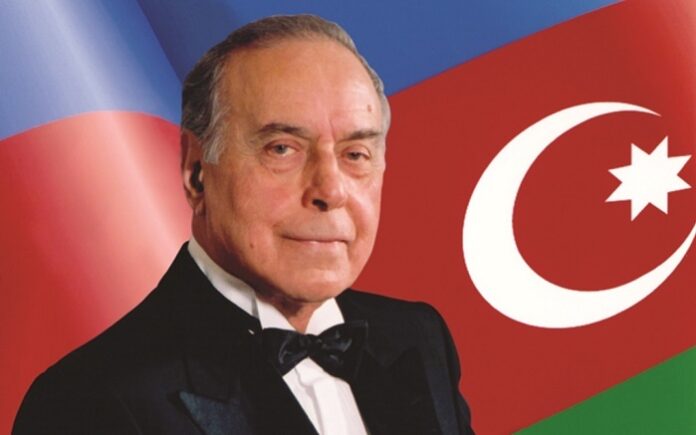 Edited by Anna Popper
On the 17 April 2023, a youth forum dedicated to the celebration of the legacy of Heydar Aliyev (1923-2003) – the National Leader of Azerbaijan – took place at the Eötvös Cultural Centre in Budapest. The forum was organised by the Embassy of Azerbaijan in Hungary and the Youth Foundation of the Republic of Azerbaijan with the support of the Heydar Aliyev Foundation.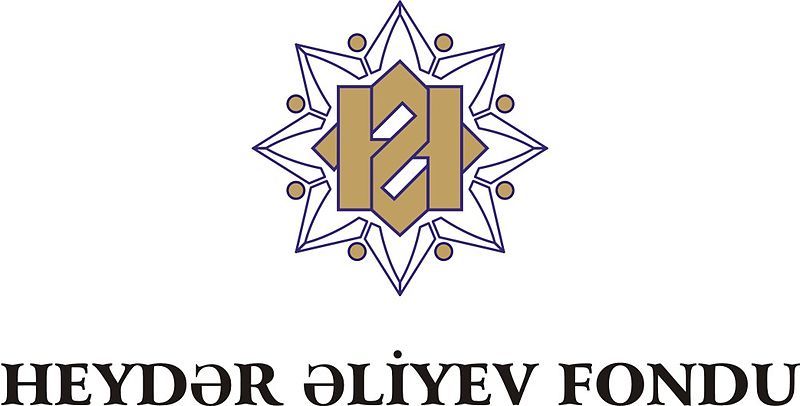 The event brought together representatives from Hungary's Ministry of Foreign Affairs and Trade, the Representation Office of the Organization of Turkic States in Budapest, the diplomatic corps including Ambassadors of Türkiye, Kazakhstan, Pakistan, Kyrgyzstan and Moldova, and members of local scientific, cultural and media institutions, as well as the Azerbaijani diaspora and Azerbaijani students studying in Hungary.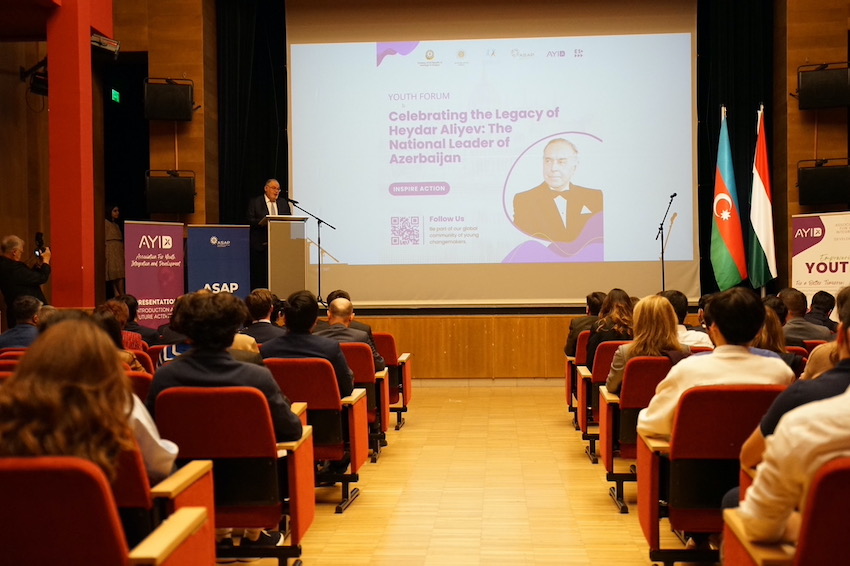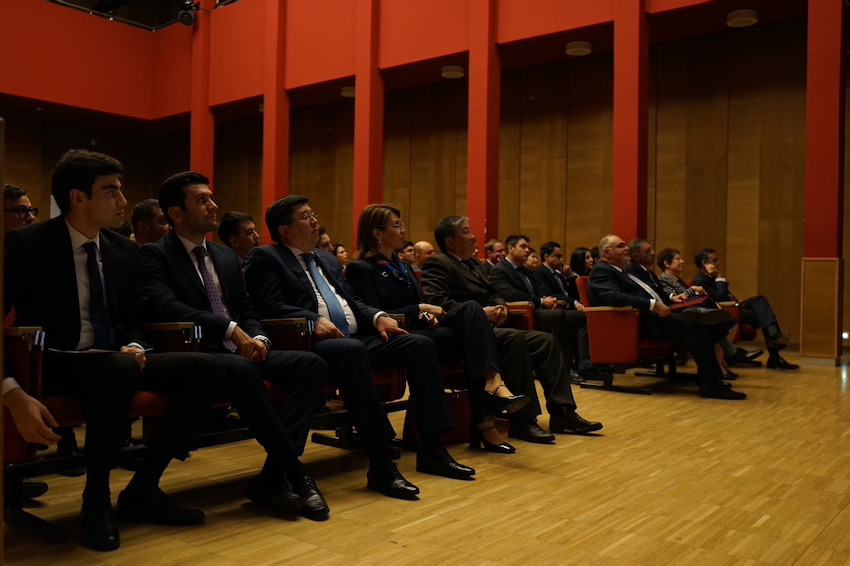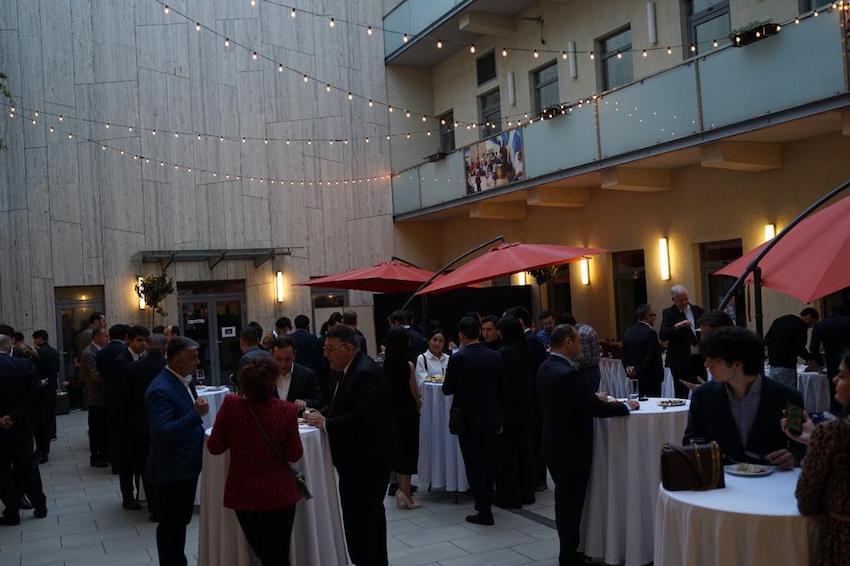 Ambassador of the Republic of Azerbaijan to Hungary H.E. Tahir Taghizade talked about the role of Heydar Aliyev in the establishment of modern Azerbaijan and its socio-economic development. It was mentioned that the strategy founded by the National Leader has led to the strengthening of the international image of Azerbaijan, and its strategic partnership with Hungary.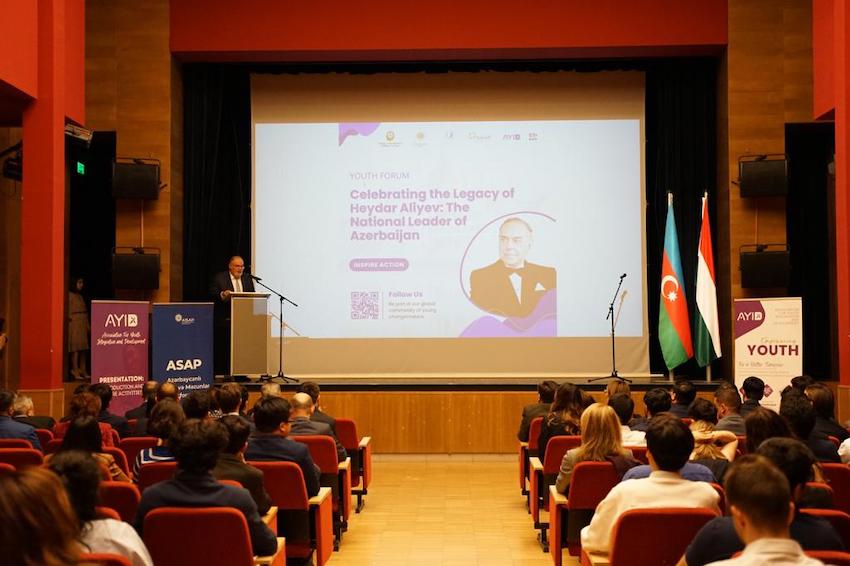 Speeches were delivered by Farid Jafarov – Executive Director of the Youth Foundation of Azerbaijan, Javanshir Feyziyev – Member of the Parliament of Azerbaijan, Mária Kenessey – Turkologist, Rafael Hajibeyli – Executive Director of the Azerbaijani Student and Alumni Platform, and Ramil Shukurov – President of the Association for Youth Integration and Development.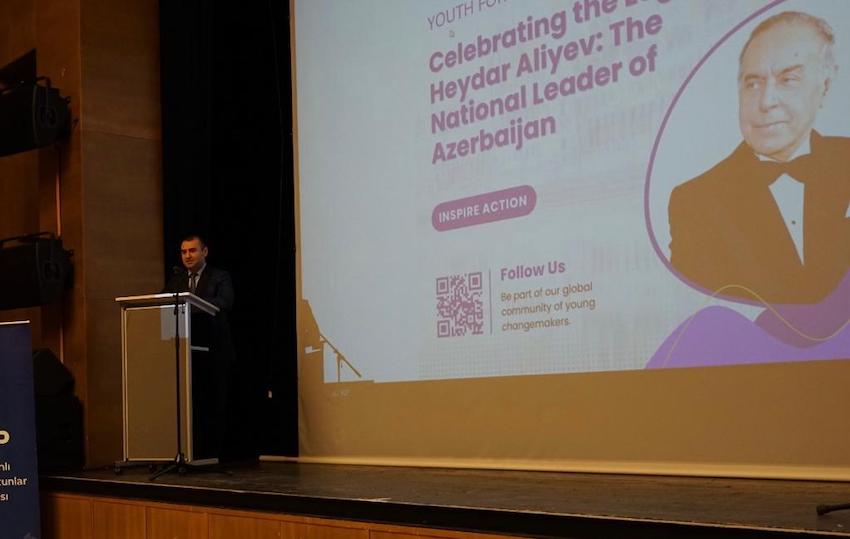 J. Feyziyev presented the Hungarian edition of his book "Türk dünyası" – "Turkic World" to the audience, which has been translated into Hungarian by Mária Kenessey. A short documentary dedicated to Heydar Aliyev was demonstrated.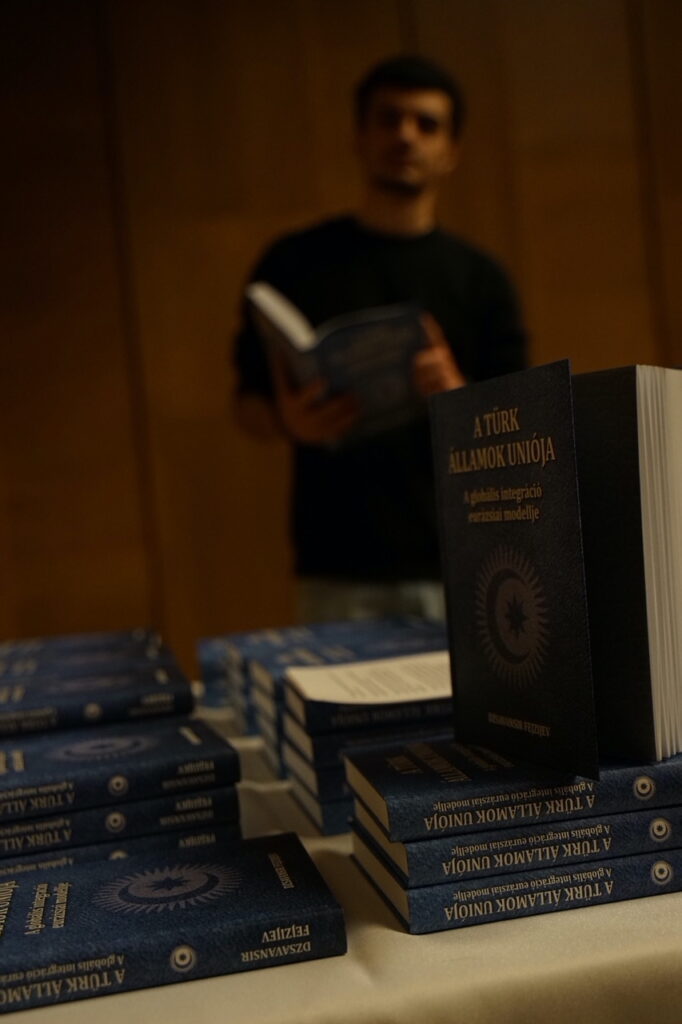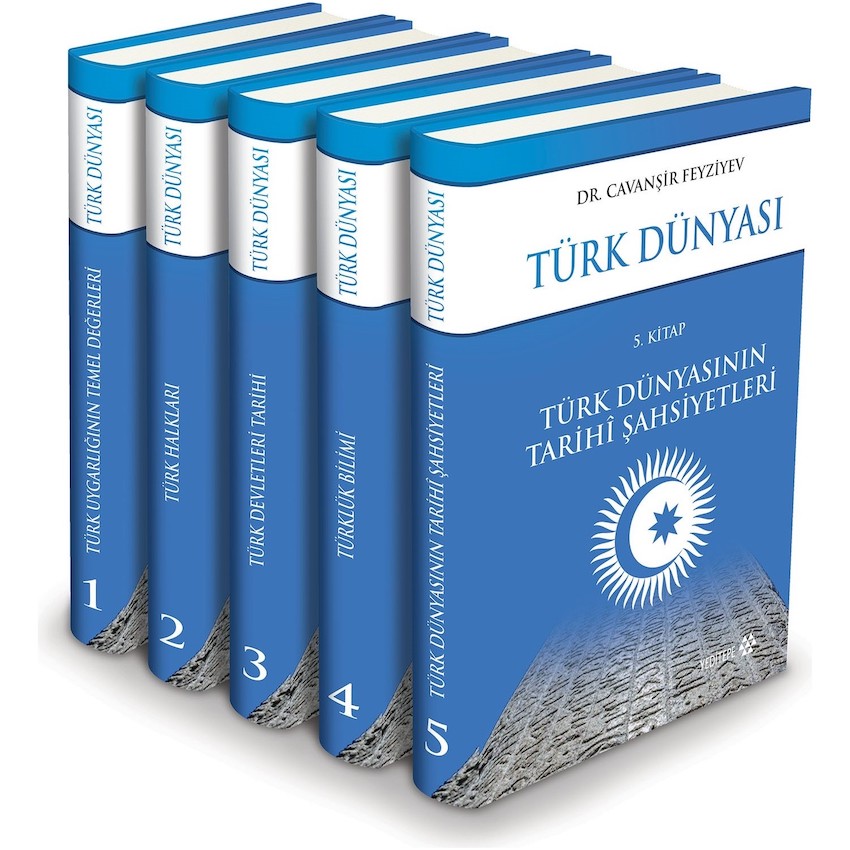 2023 – Year of Heydar Aliyev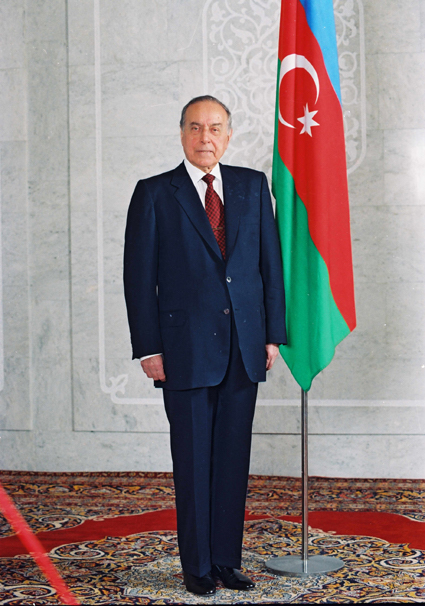 The 10 May 2023 marks the 100th anniversary of the birth of the National Leader of the Azerbaijani people, the founder of the independent Azerbaijani state and prominent politician and statesman Heydar Aliyev. The memory and legacy of the nation's great leader has been preserved in many ways, including a unique architectural marvel in Baku: the Heydar Aliyev Centre. Being one of the signature architectural landmarks of modern face of Azerbaijan's capital, it was designed by the world-renowned Iraqi-British architect Zaha Hadid, noted for its distinctive architecture and opened in 2012.
This iconic building is not just a cultural centre with an impressive exhibition hall and a large conference hall, it also houses a museum, dedicated to Heydar Aliyev's life. The Heydar Aliyev Centre building is a symbol of the extraordinary progress of the Republic of Azerbaijan and represents its vision for the future.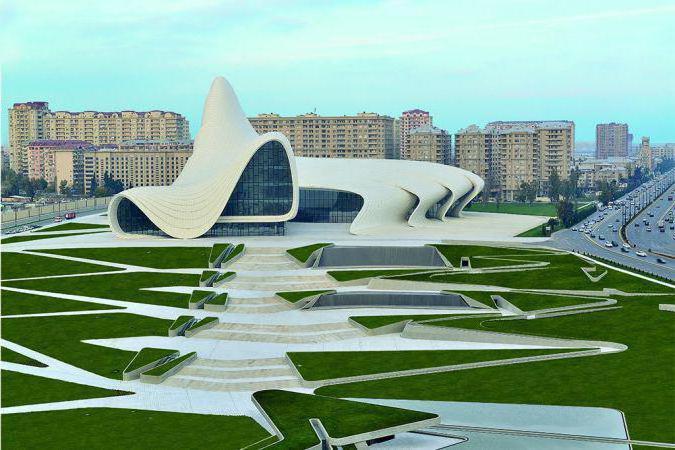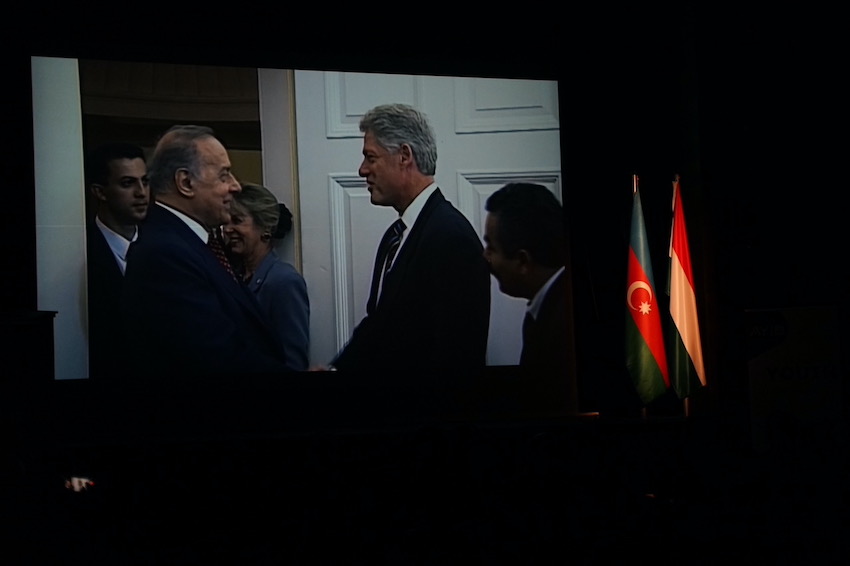 2023 has been declared the "Year of Heydar Aliyev" in Azerbaijan, according to the order of President Ilham Aliyev.
Source: Embassy of the Republic of Azerbaijan in Budapest