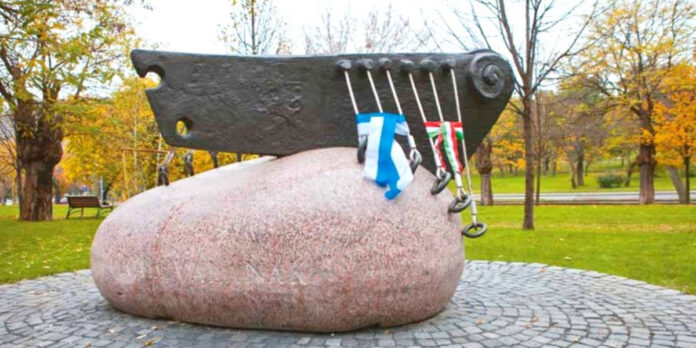 H.E. Markku Virri, Ambassador of Finland to Hungary, and Márta V. Naszályi, Mayor of the 1st District inaugurated the Kalevala Statue created by Hungarian artists, surrounded by young birch trees, in the area before Attila út 19, renamed Kalevala Park. In his speech, the Ambassador praised the significant event of cultural diplomacy and the friendship of the two peoples.
"I am pleased to take part in the unveiling of the Kalevala Statue in the Kalevala Park in Budapest. Our national epic, the Kalevala is important for us as a symbol of our nation, our own language, our culture – a cornerstone of being Finnish. The Kalevala is not a dust-covered book on hidden library shelves; it constantly impacts today's culture from literature to music, from painting to sculpture. Similarly, the 'kantele' shown here is not an old-fashioned instrument either; one can even play rock 'n' roll on it.
Finnish–Hungarian connections have always been smooth. In Hungary, every Finn can personally experience being treated as a friend or even a relative. Good relations are self-evident for Hungarian friends of the Finnish as well, however, the general public is less aware of the special ties between the two countries.
Naming public spaces and erecting monuments are great opportunities to draw viewers' attention to phenomena, personalities and countries considered important. That is why I am grateful to the 1st District of Budapest and Budavár for making the special relationship between our countries almost tangible with the Kalevala Park and the Kalevala Monument.
Hungarians easily get a hang of the spirituality of the Kalevala: it is no coincidence that five full translations of the entire epic were made. The entries received for the sculpture competition also prove that the heroes and events of Kalevala and Pohjola are familiar to Hungarians. Congratulations to the creators of the winning project, András Csobán and Bálint Bence Kéry for the well-executed monument.
The statue, inaugurated in a beautiful setting, expresses everything that is important to Finns: we love nature and believe in the power of songs and words. I wish the residents of Budavár and all visitors a pleasant stay in the new park of Budapest with Finnish atmosphere."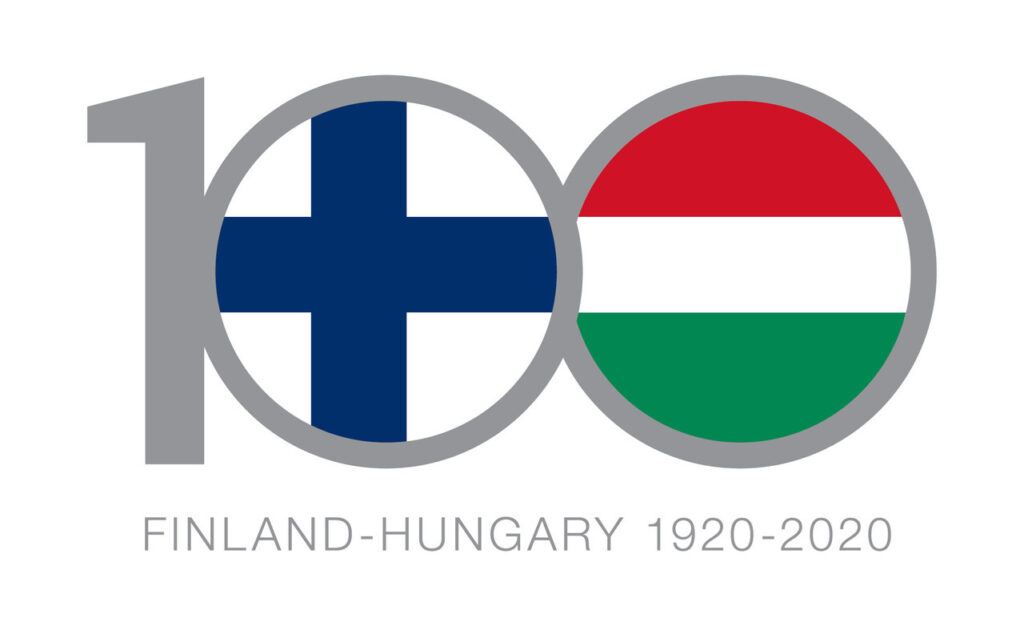 Anna Popper
Source: Diplomatic Magazine