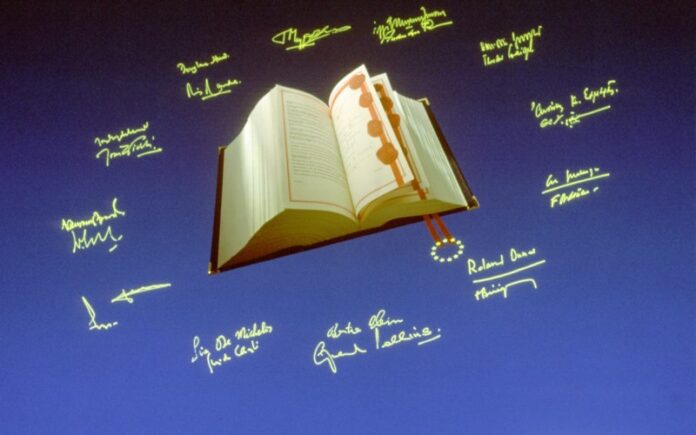 Written by Anna Popper
Deputy Editor-in-Chief / Diplomatic Magazine
The European Commission is celebrating the important milestone of 30 years since the European Union was formally created.
On the 7th February 1992, heads of states and governments from 12 countries, the then-members of the European Community: Belgium, Denmark, Germany, Greece, Spain, France, Ireland, Italy, Luxembourg, Holland, Portugal and United Kingdom, signed the Treaty on EU in the Dutch city of Maastricht, laying the foundations for the EU as we know it today.
Known as the Maastricht Treaty, it represented an impetus not only for Europe in general, but also for cohesion policy in particular. It marked a new step in the process of creating an ever-closer union among European nations, based on three pillars: European citizenship, Common foreign & security policy, Cooperation in the field of justice and home affairs. The treaty entered into force on 1st November 1993, and represented the biggest single transformative text on European integration since the Treaty of Rome in 1958.
The treaty had a profound impact on the development of European integration and paved the way for the creation of a single European currency – the euro, which celebrates its 20th anniversary this year.
After the UK's unprecedented decision to exit the EU, keeping in mind it was among the 12 countries signatory to the Maastricht Treaty, today more than 440 million citizens from 27 EU countries enjoy the benefits of European cooperation.
Maastricht hosted a Pan-European Citizens' Summit, a joint initiative of the European Parliament, the European Council and the European Commission, as part of the Conference on the Future of Europe, between 11-13 February 2022.