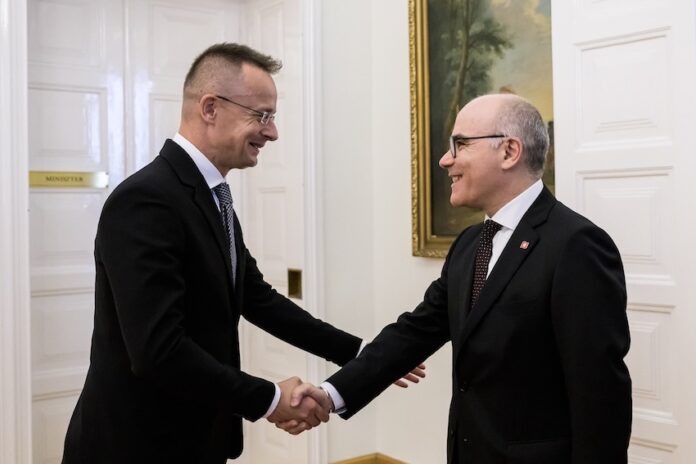 Exclusive Interview with H.E. Nabil Ammar, Minister of Foreign Affairs, Migration and Tunisians Abroad of the Republic of Tunisia
After seven years, we have the pleasure of welcoming the Foreign Minister of Tunisia in Hungary at the Parisi Court Hotel, an architectural gem in the heart of Budapest, near the Danube River.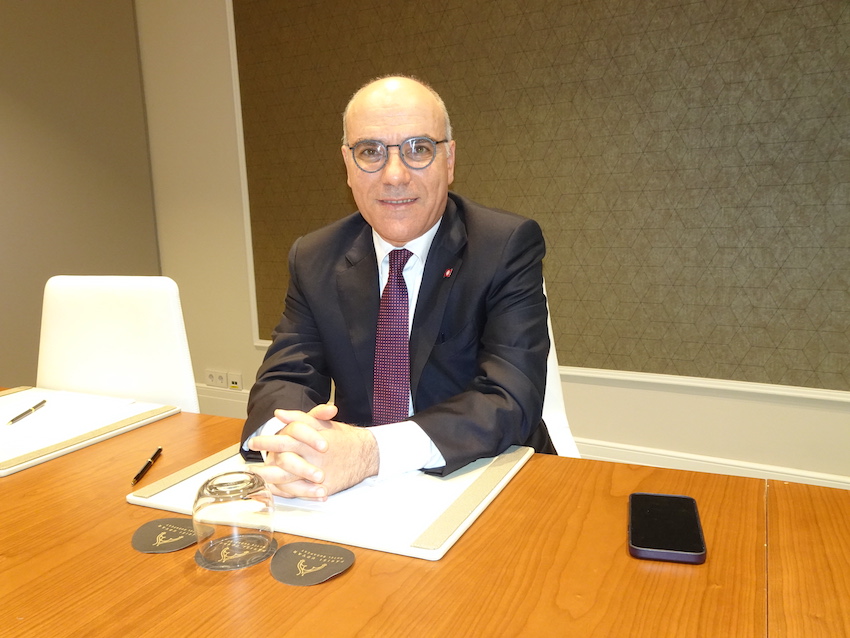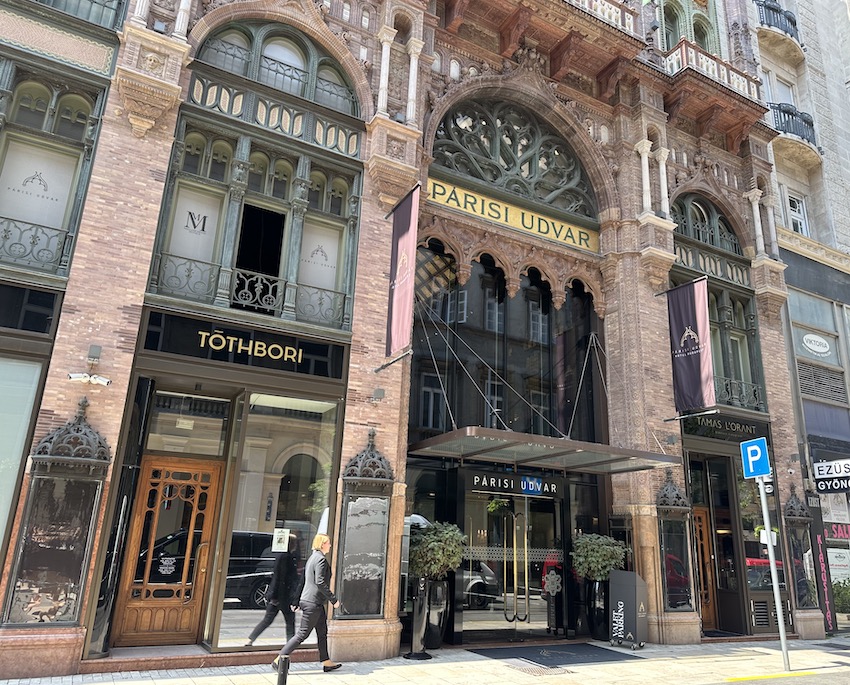 Your Excellency, thank you for giving me this opportunity. May I ask when You took office in your Ministry of Foreign Affairs?
– I was appointed Minister on 7 February 2023, following my diplomatic mission as Ambassador of the European Union and Belgium in Brussels. My first visit to Hungary was during my very first posting as a professional diplomat to Vienna between 1998-2000, and I had the opportunity to visit Budapest, which was at the beginning of my career. It is a pleasure to be here again in this beautiful city.
What was the occasion and the aim of Your official visit?
– I arrived here for a two-day visit on the kind invitation of my counterpart and friend Minister Péter Szijjártó to meet and review our bilateral relations and talk about their prospects and priority areas of development for both countries. It is also an excellent occasion to discuss international issues of mutual interest. My working visit has been in the framework of the 5th Session of the Tunisian-Hungarian Joint Economic Committee and a Business Forum, held for the first time at the level of the foreign ministers of the two countries. I am heading a business delegation of more than 20 business people from Tunisia. It is a great opportunity to further strengthen our ties, exchange information and progress in finding new fields of fruitful cooperation.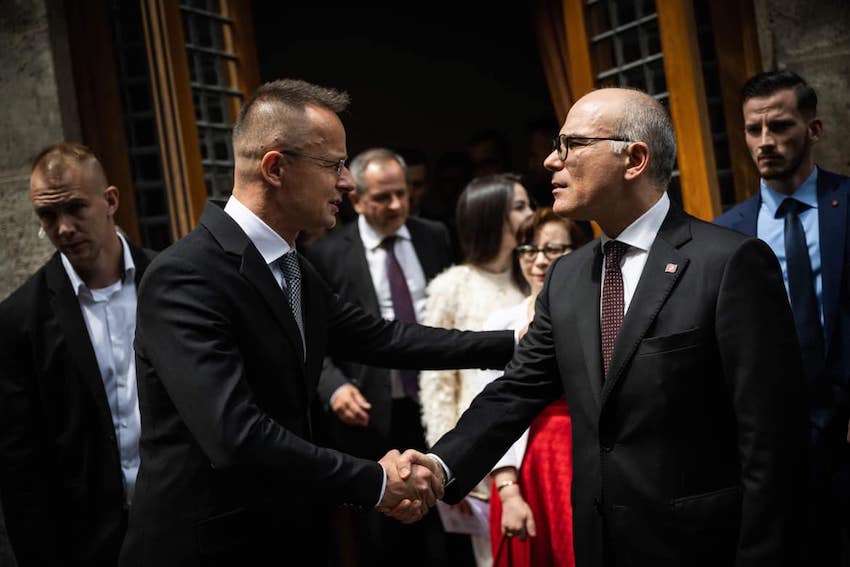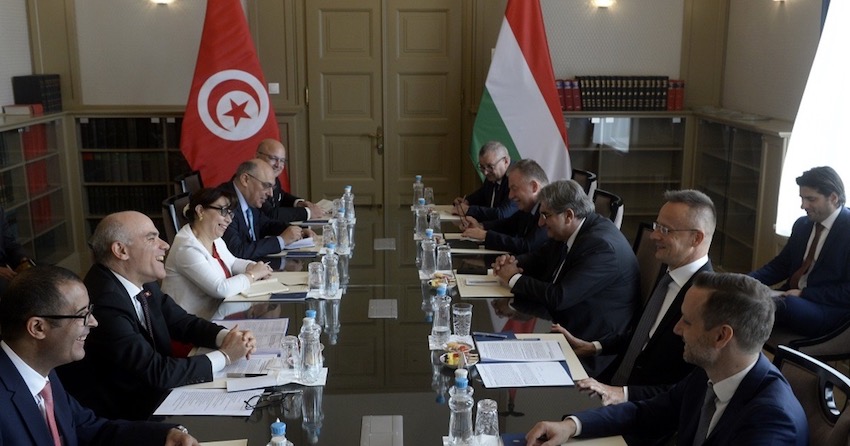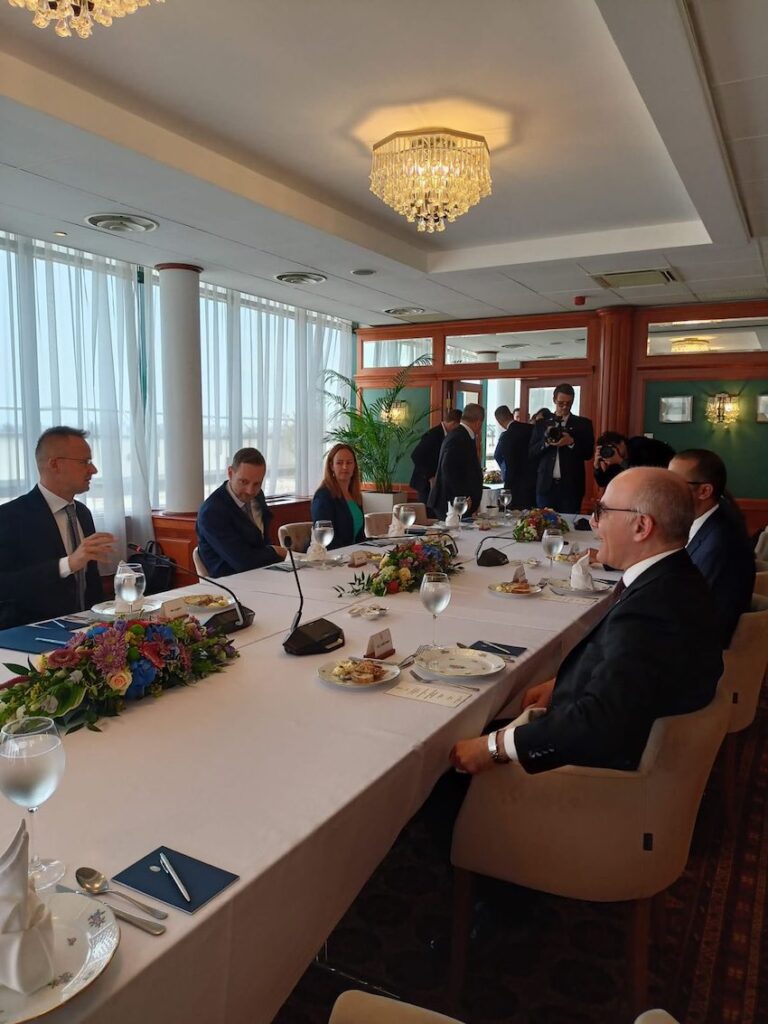 Diplomatic relations between Tunisia and Hungary were established 67 years ago. How do You assess the bilateral ties in various aspects between our two countries?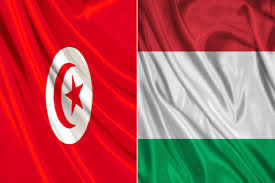 – Our relations are very friendly and ancient, we enjoy excellent political bonds, not making lot of noise but they are harmonious and very efficient. The two countries understand and support each other. And that is very important, particularly in this difficult international context that we are currently experiencing worldwide, full of challenges and at the same time plenty of possibilities. We have to tackle the challenges that affect all countries. So, we should show and promote solidarity and friendship between us all. The first condition for this is to understand each other's situation. Hungary is among the countries that show a lot of understanding about what is happening in Tunisia today, why we are in this difficult situation and how much we have suffered over the past 10 years.
In which areas do You think we have potential to foster the existing economic relations?
– The good news is that we have plenty of areas where we can work together. If you look at the composition of our business delegation, they represent many different sectors, such as agriculture, water management, ICT, engineering, transport, green economy, tourism, higher education and scientific research. This diversity we share with the Hungarian economy increases our chances to enhance partnership between the two business communities. There are much more promising opportunities for cooperation based on mutual trust and interests. I would like to add one more very important sector: culture. I mean how to integrate culture into economy. In this aspect, we have great potential in Tunisia. Hungary does it very well. This sector has not yet a strong presence in our economic activities, but we can work on it. When it's about tourism, I mean all the services attached to this sector that are not yet sufficiently exploited.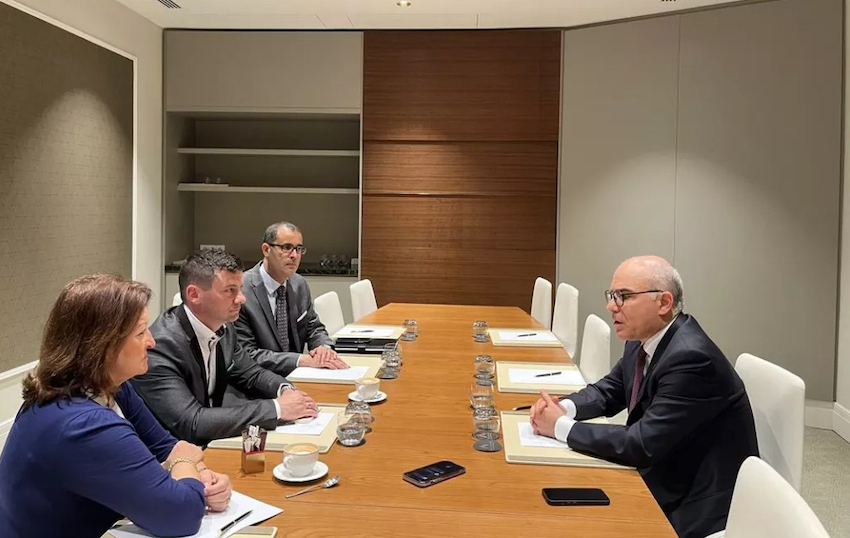 Our export products include high-quality Tunisian olive oil, dates and canned tuna fish, which you can find in Hungarian supermarkets. There is one very special product that I highly recommend: camel milk, which is similar to human mother's milk, with numerous nutrition benefits, rich in antioxidants, vitamins and minerals, but is unknown in Hungary. Supporters of camel milk therapy say it is suitable for autistic children and adults.
You mentioned tourism. I remember that for many years Tunisia was one of the favourite destinations for Hungarians, which they could reach in two hours with a direct flight. What is the new concept to develop international tourism?
– Tourism is an important sector in our economy. We have a peaceful country with friendly people and qualified professionals, and ideal conditions to welcome business or leisure visitors. We have a strategic plan for tourism development, we are reorganising ourselves and making efforts to upgrade and diversify our product. We have much more than just beaches, sun and sand, but our great and ancient culture and civilization are utmost important, which we have to promote along with new attractions, events and alternative accommodations, besides the hotel networks.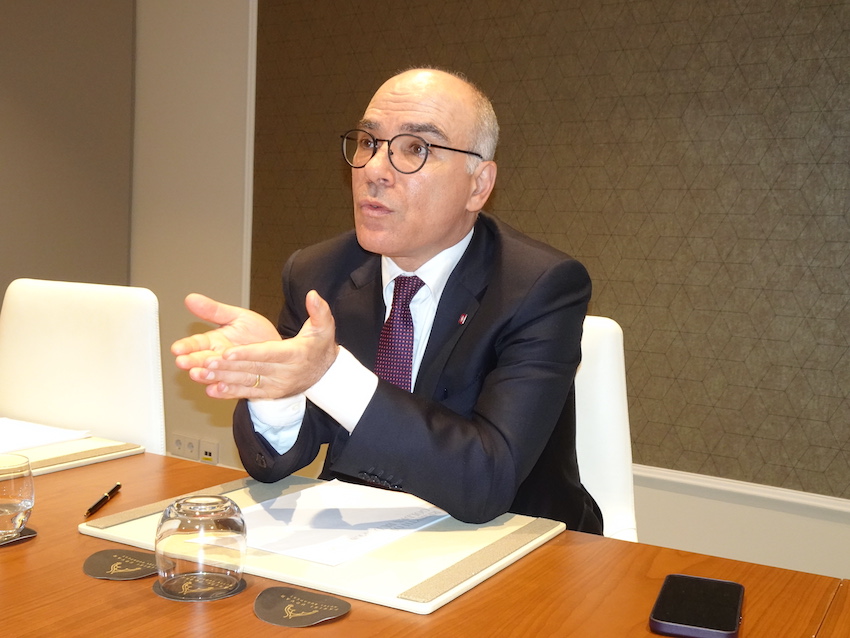 Currently there are no direct flights between Budapest and Tunis, but from Vienna or Prague it can be reached. Hopefully soon it will operate again as it was in the past to improve the connectivity between the two countries and their peoples. Tunisia would welcome a more flexible approach to Schengen visa applications, as the procedure is now quite strict. We have good indicators so far for the coming season, we are working on it, not only does our economy need it, that is also crucial for the image of our country. Tunisia is back after having suffered many years after 2011. This suffering may have had to happen for Tunisians in order to understand what was good for them and what was not, and to form an opinion about political changes. We hope that the partners will understand it, Hungary understands and supports us. Like in 1956, Tunisia was among the countries that supported the Hungarian Revolution for its just cause before the United Nations, based on the principle of the peoples' freedom to self-determination. Revolution does not finish in one year or ten years. Even the oldest democracies took 200 years to stabilize. And all democracies are still challenged. Democracy is a process and its modalities are determined by the Tunisian people. We have had rapid courses in terms of democracy, which is not just about elections. We had experiences what fake democracy is and it failed. Tunisian people support the policy of our President, who rejects all direct interference and pressure on us that we have experienced during the last 10 years.
How do You see the migration issue? One of the main routes of illegal immigration runs through North Africa.
– As for migration, we need a global approach, we should tackle every aspect of the question. Tunisia wants to cooperate with the European Union in all its endeavours, but the real long-term solution is to create wealth and prosperity, ensuring a viable future for the masses who choose to flee their homelands. It is said that Africa is the continent of the future with great potential, but rejecting its population. We have to change this view about Africa. Africa is important for its natural resources, but the continent's greatest wealth is its people. We should take a right and positive approach that really gives a solution to the problem of migration, which is essentially an economic issue. We have to treat the root causes of migration. By creating wealth, developing trade and projects, and bringing investments, everybody could be in a win-win situation. Africa should not be considered as a reach continent and we exploit its natural resources. It's time to stop this. We need to be more positive and more clever. We are in a new situation due to environmental and climate change, population growth, with the internet we now live in a different world and with new consequences, and new opportunities open up with the virtual world. We must have this concept of the new world that we are entering.
The message of Tunisia has always been universal throughout its long history, it was like a small world and was looking for freedom and dignity, we should listen to this message.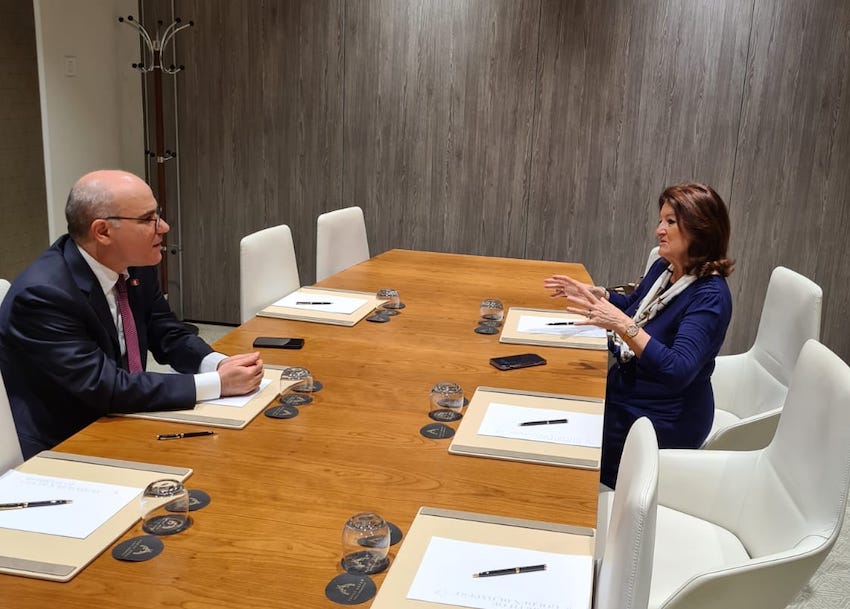 Is it in harmony with late President Habib Bourghiba's legacy?
– Yes, but Bourghiba is a real Tunisian, a synthesis of what Tunisians are. President Kais Saied is the synthesis of what Tunisians want today. That's why it would be very wise not to oppose it, not to ignore it, but to understand it and cope with it, and if it is possible to assist – because by helping this policy you are helping the majority of Tunisians – to uphold our fundamental principles. We are proud to be a melting pot and we want to continue to be an open country.
What are the major challenges for Tunisian society?
– Tunisia is also affected by climate change and faces serious agricultural challenges. Due to the severe drought that has hit the country, our grain harvest is expected to decline to 30% this year compared to last year. And we used to feed ancient Rome… Water shortage is a very serious problem. Due to lack of maintenance and the poor condition of the water distribution network, we lose 40% of the water in the last few years. Hungary can help a lot in water management and there are numerous Hungarian achievements in this field that could be useful for us. Exchange of technologies is very important.
What is Tunisia's position on the war in Ukraine?
– We are voted on the same way as the majority of UN countries, based on our principles and the UN Charter, and we do not change them according to history or geography. We are very comfortable with our position and it is broadly in line with our fundamentals: non-interference, we condemn aggression and violence, we support peace and territorial integrity, and conflict resolution is only possible through dialogue and negotiation with a spirit of understanding and cooperation.
Your Excellency, thank you for the interview.
Anna Popper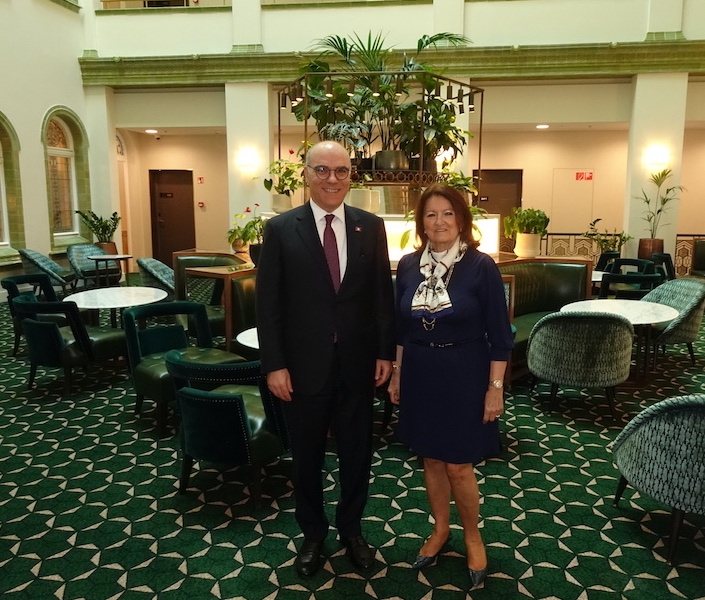 The Embassy of the Republic of Tunisia in Budapest headed by H.E. Ambassador Abdelkarim Hermi prepared a program of visits and official meetings with high officials for H.E. Nabil Ammar, Minister of Foreign Affairs, Migration and Tunisians Abroad, including the Speaker of the Hungarian National Assembly, Mr. László Kövér, held in the Parliament.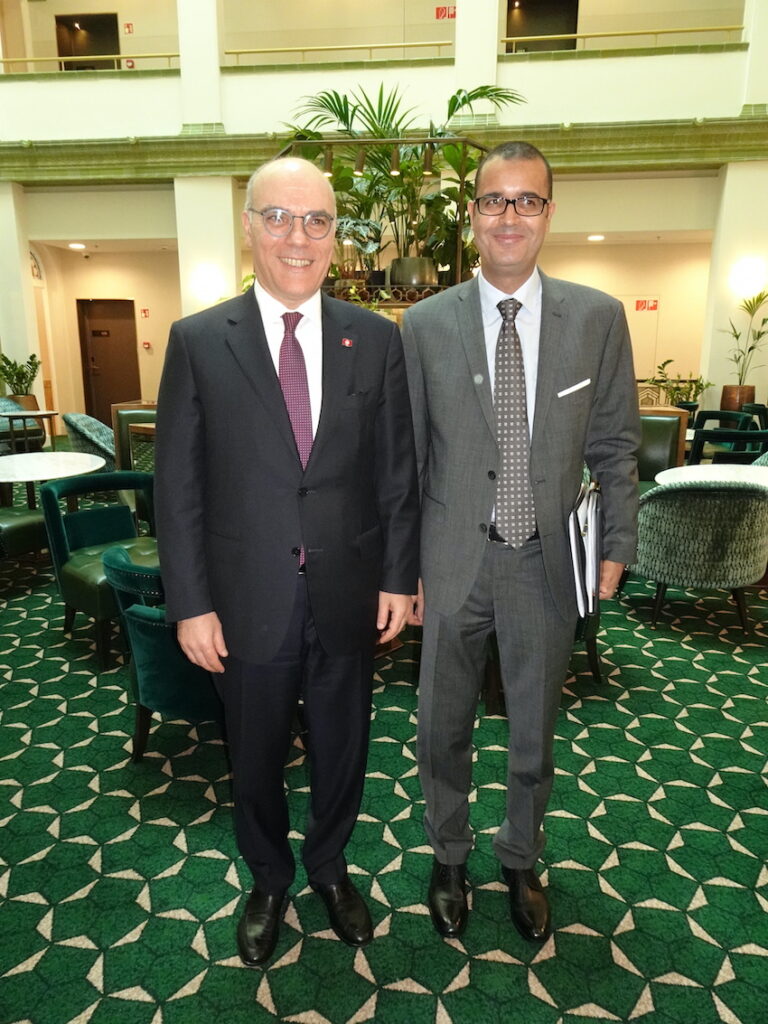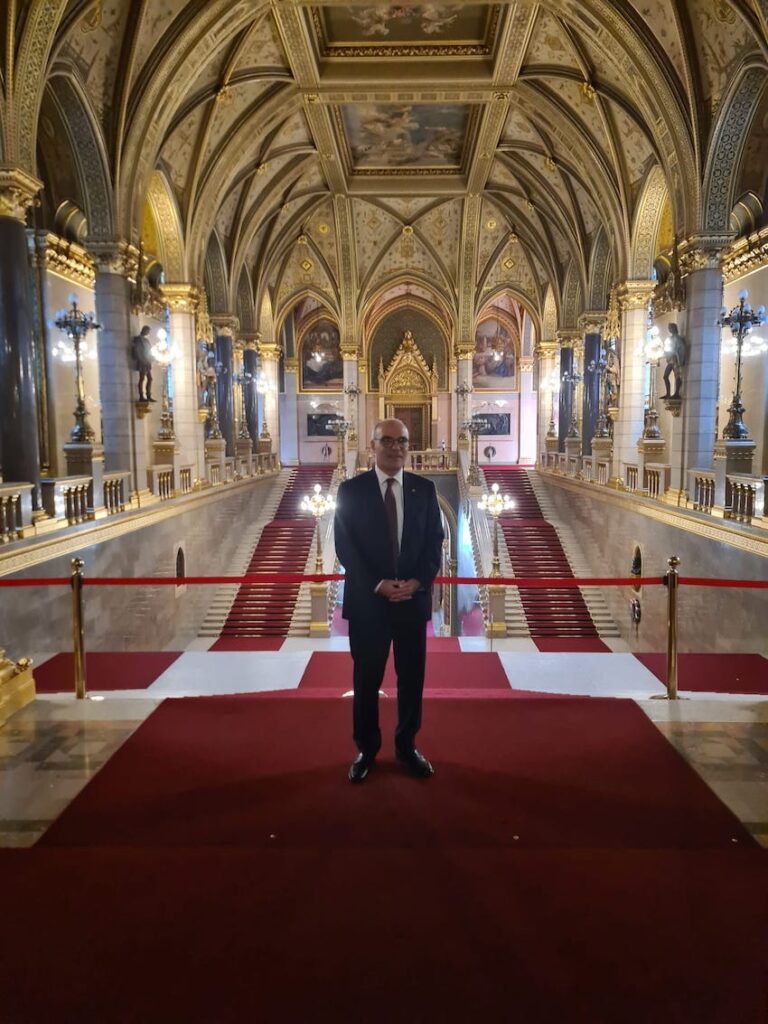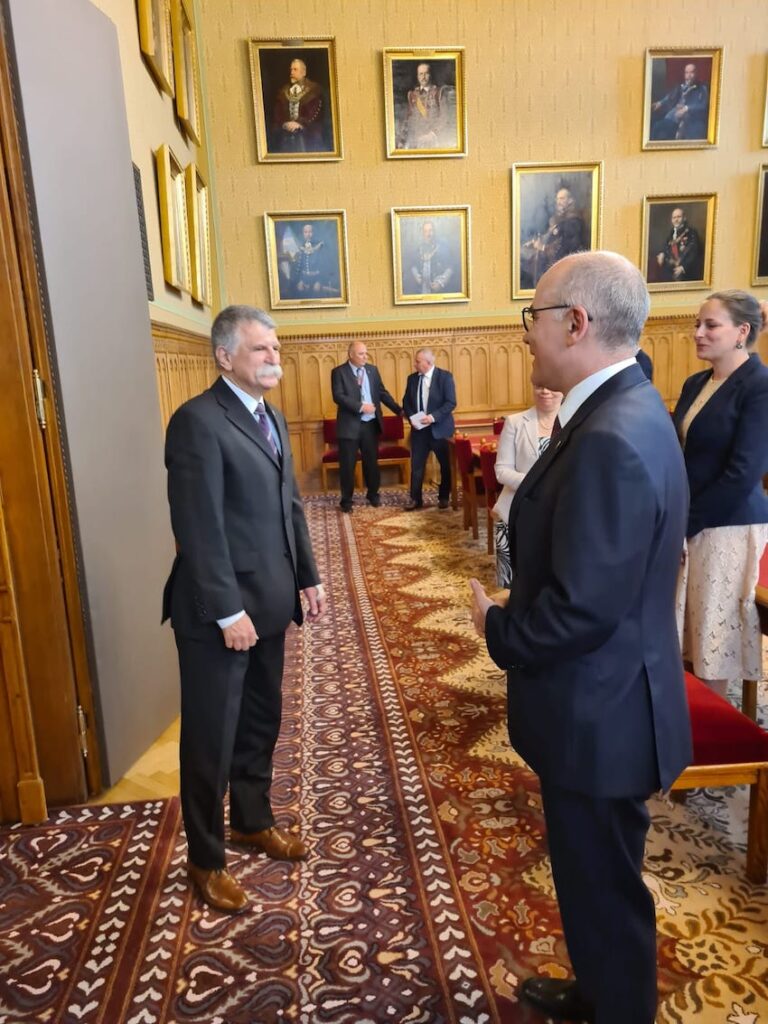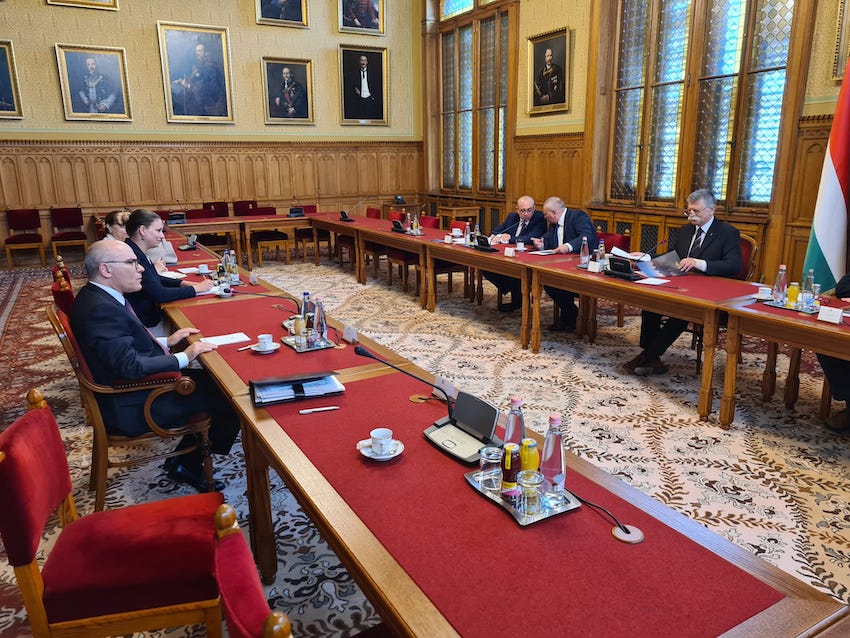 A cordial meeting took place with Mr. Balázs Orbán, Political Director of Prime Minister Viktor Orbán in his office in the Carmelite Monastery, situated in the historic Royal Castle area in Buda. The Tunisian Minister took the opportunity for a short walk on the medieval streets of Budapest's old part, viewing the monuments from historical epochs.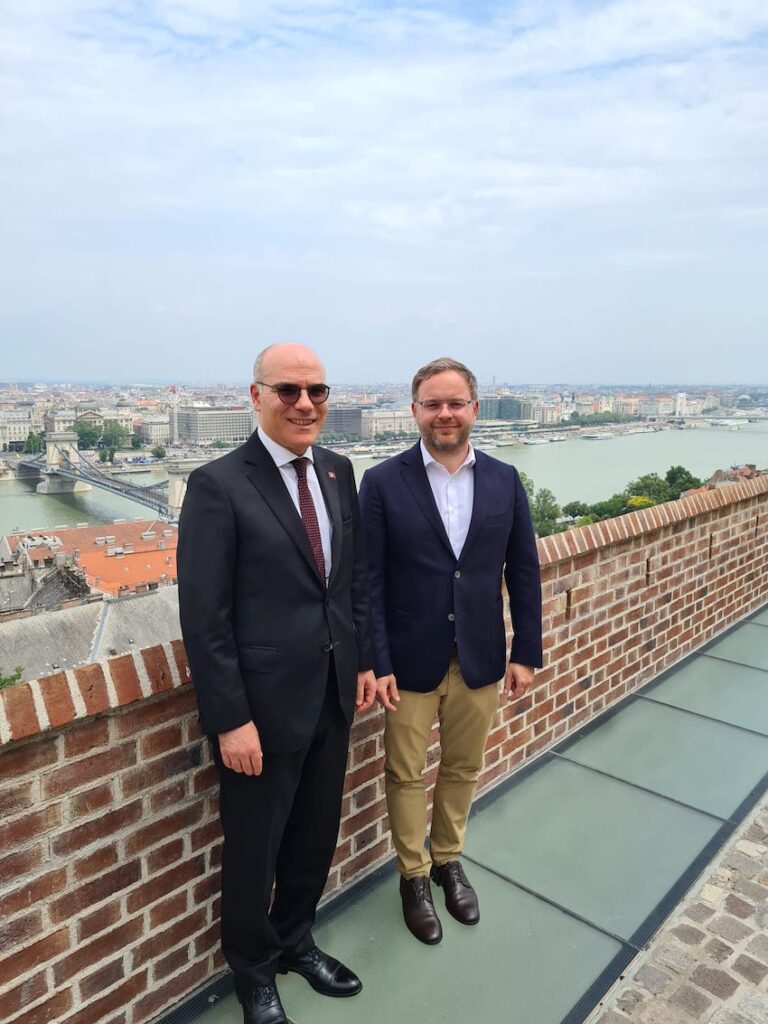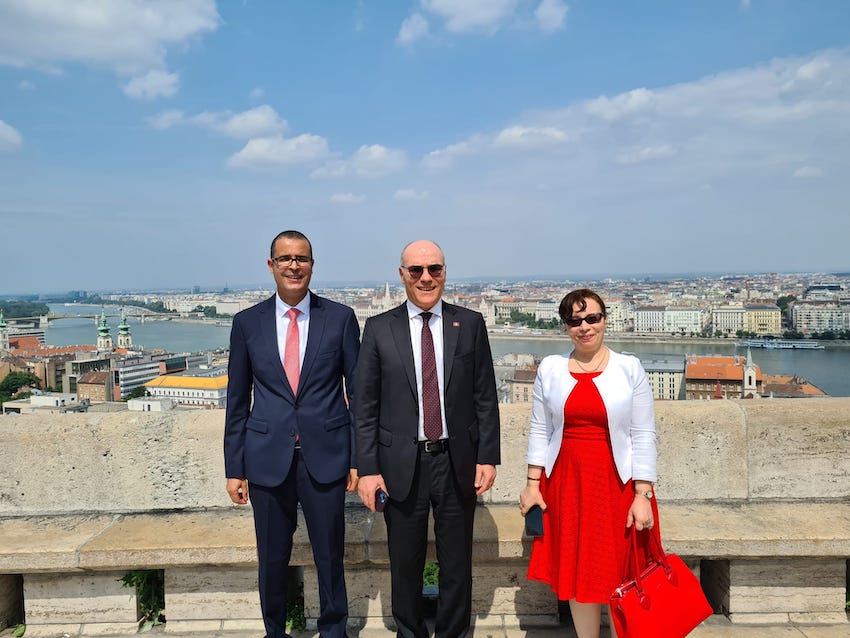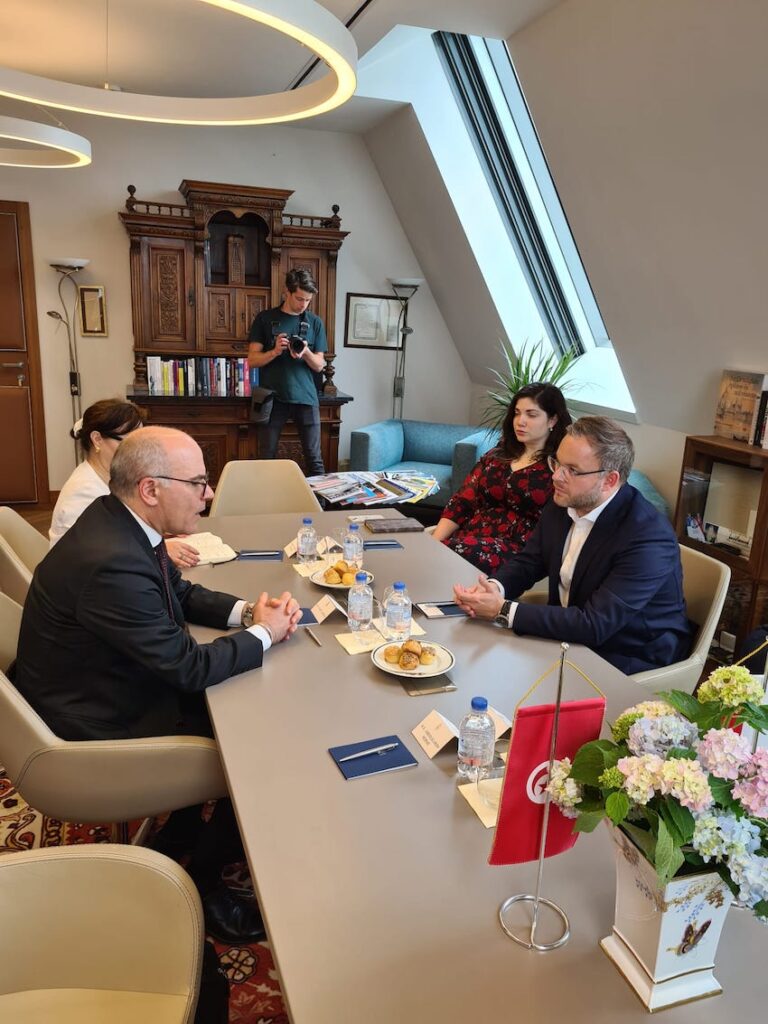 Prior to his departure, Minister Ammar, in his capacity as responsible for Tunisians abroad under his ministerial portfolio, met the representatives of the 940 members strong Tunisian community in Hungary.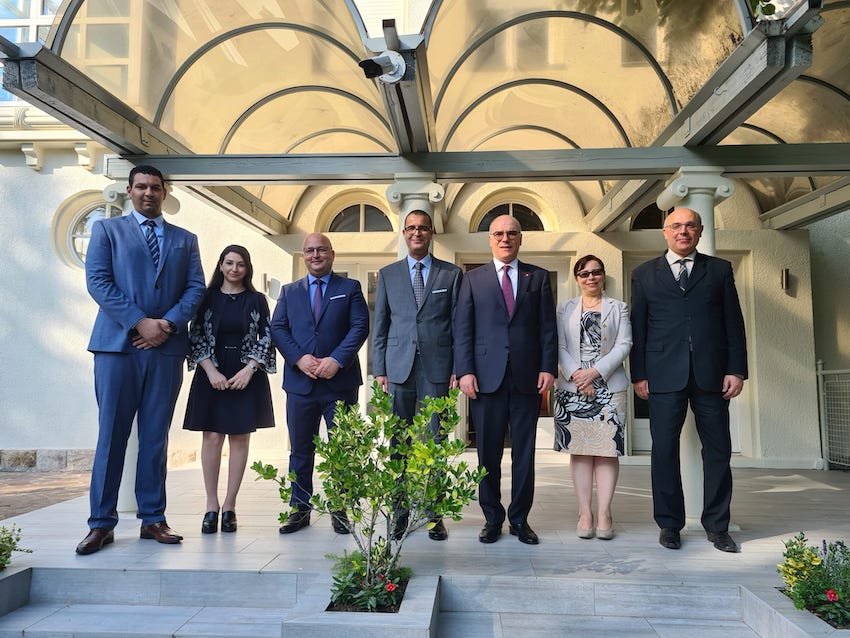 5th Tunisian-Hungarian Joint Economic Commission and Economic Forum:
Minister Ammar's official program continued with an extended working session in the framework of the 5th session of the Tunisian-Hungarian Joint Economic Commission, attended by members of the delegations from both countries, and the Ambassador of the Republic of Tunisia to Hungary, H.E. Abdelkarim Hermi, led by the Tunisian and Hungarian foreign ministers. As a result, two memoranda of understanding on cooperation were signed in the fields of agriculture and national archives.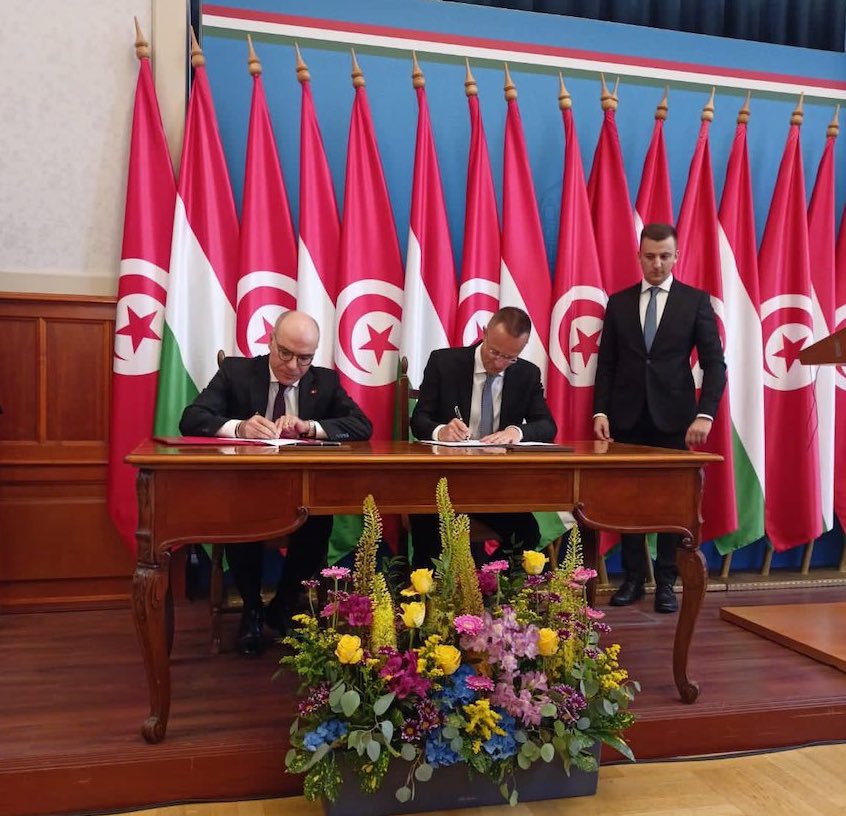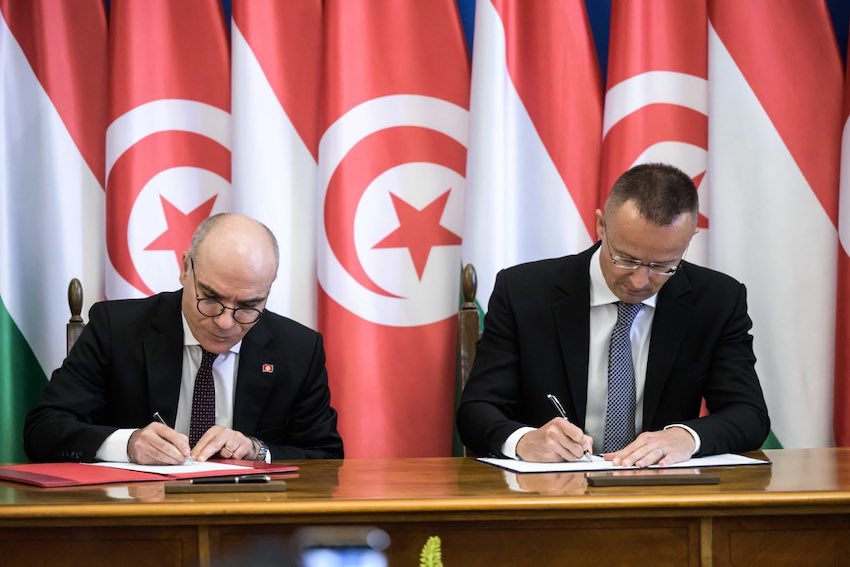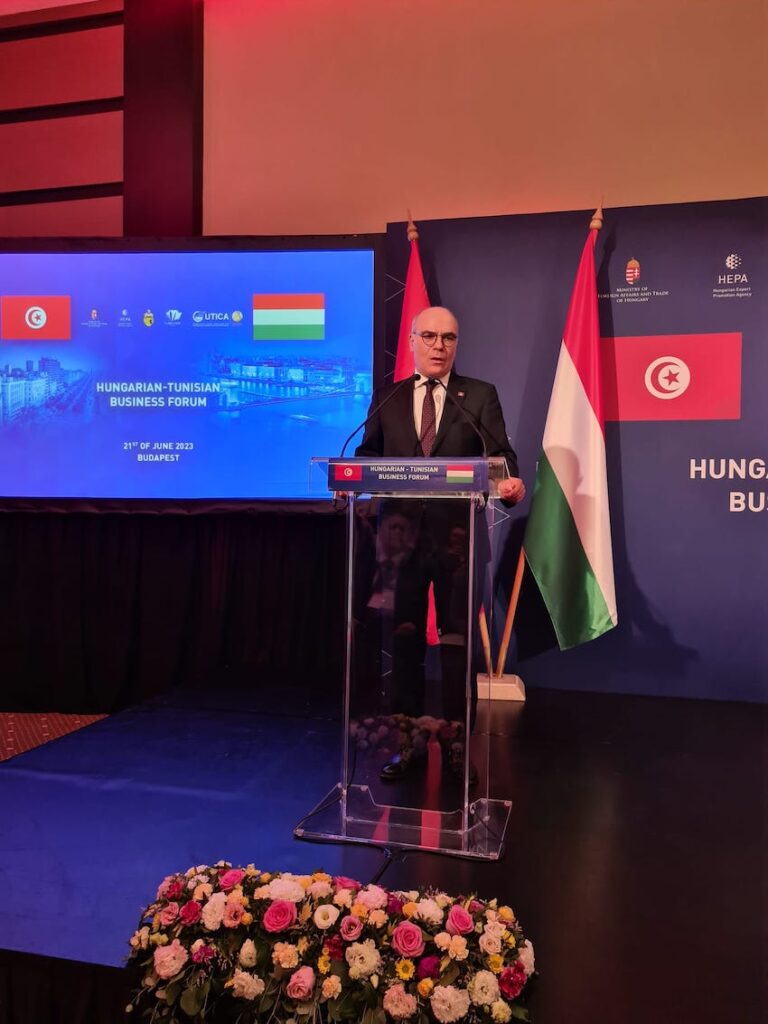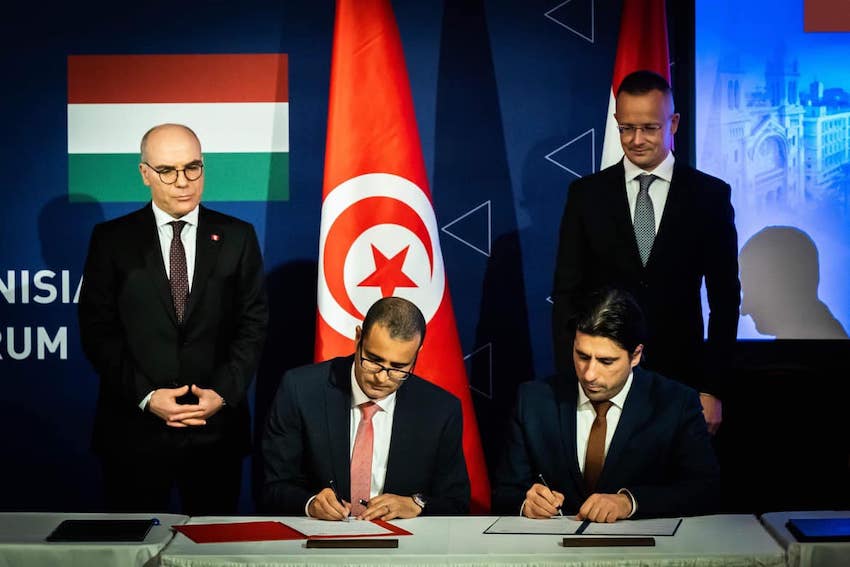 In his speech, Hungarian Minister of Foreign Affairs and Trade Mr. Péter Szijjártó stated: "We have never been part of the mainstream political actions that questioned the democratic nature of Tunisia's system. In all cases, we have approached this issue with the conviction that Tunisians are mature enough to decide what is good for them. If they have decided that is good, then we have no choice but to respect it, just as they respect our decisions".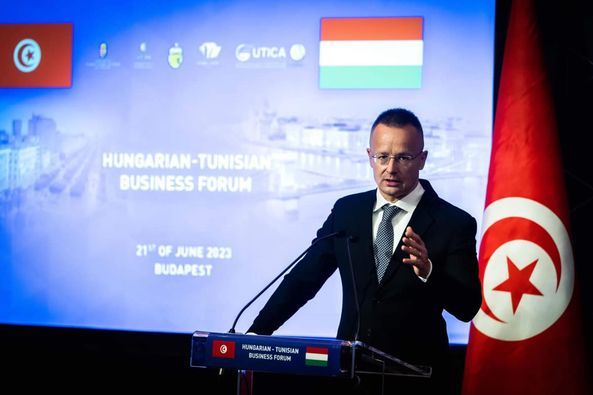 He underlined: "There is a reliable and predictable cooperation between Hungary and Tunisia, based on mutual respect, which is also reflected in the numbers. Bilateral trade turnover peaked at 262 million euros last year, and a 22% increase has been registered this year as well. The opportunities before the companies open up serious perspectives in relations and also demonstrate the diversification of the Hungarian economy."
Highlighting the importance of the existence of flagship projects that could encourage other companies, he welcomed the fact that a Hungarian premix plant is being built in Tunisia, as well as the fact that another domestic company is setting up an eight million euro camel milk processing facility in the country. There is significant interest in Hungarian agricultural and food industry products, partly because Hungary follows Europe's strictest safety procedures in this area.
The Minister also praised the Hungarian medical instrument production, the products of which can already be found on the Tunisian market, and expressed his hope that Hungarian-made security forms, electronic identity cards and passports will soon be available. Domestic companies can also participate in the development of Tunisian infrastructure, for example in the field of railway construction. In addition, cutting-edge water management technologies are also in demand in the country – he listed.
"The managers of the participating Hungarian businesses are all leading companies, among the best in Hungary in their respective sectors. Reliable, well-functioning companies in cooperation with the Hungarian government, which play an important role in the implementation of foreign trade strategy," he emphasized.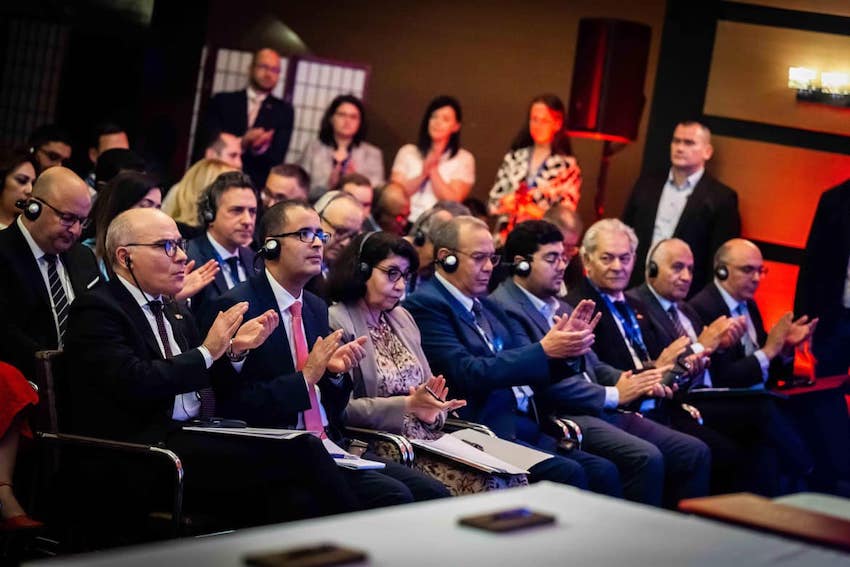 Minister Nabil Ammar welcomed the positive response of the Hungarian authorities to the possibility of recruiting qualified Tunisian workers in Hungarian economic sectors suffering from labour shortages, within an organised framework, the mechanisms of which will be defined by experts from both countries.
Minister Szijjártó announced that upon request of the Tunisian side, the number of Stipendium Hungaricum scholarships offered by the Hungarian Government and available to Tunisian students at Hungarian universities will be increased from the previous 200 to 250 per year, starting from the next academic year, since there is huge interest in the program.
At the press conference hosted by the Hungarian and Tunisian Ministers at the Hungarian Ministry of Foreign Affairs and Trade, the results of the 5th meeting of the Joint Economic Commission and the positions of the two countries on certain issues of common interest were discussed and questions from the media were answered.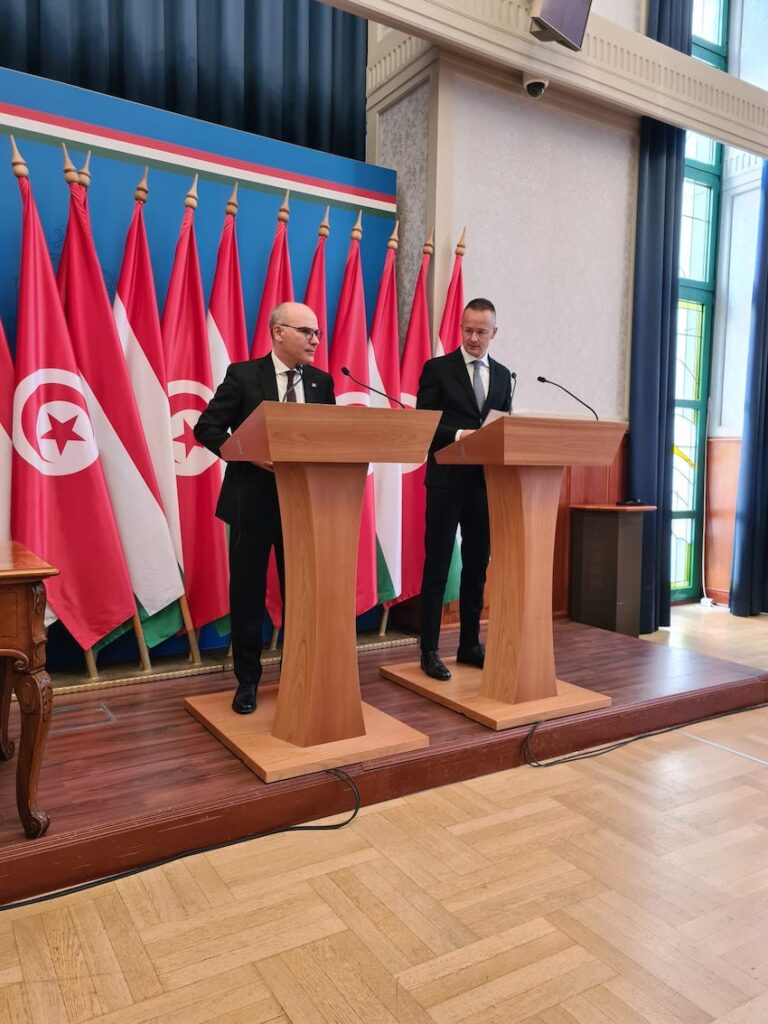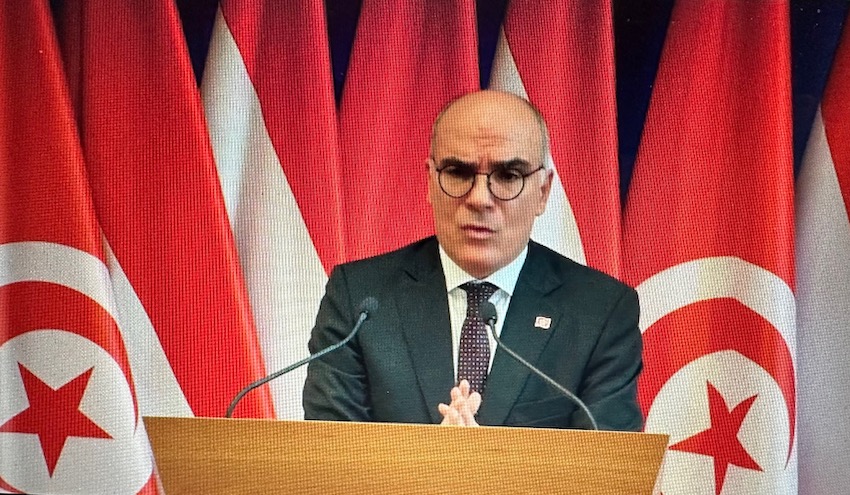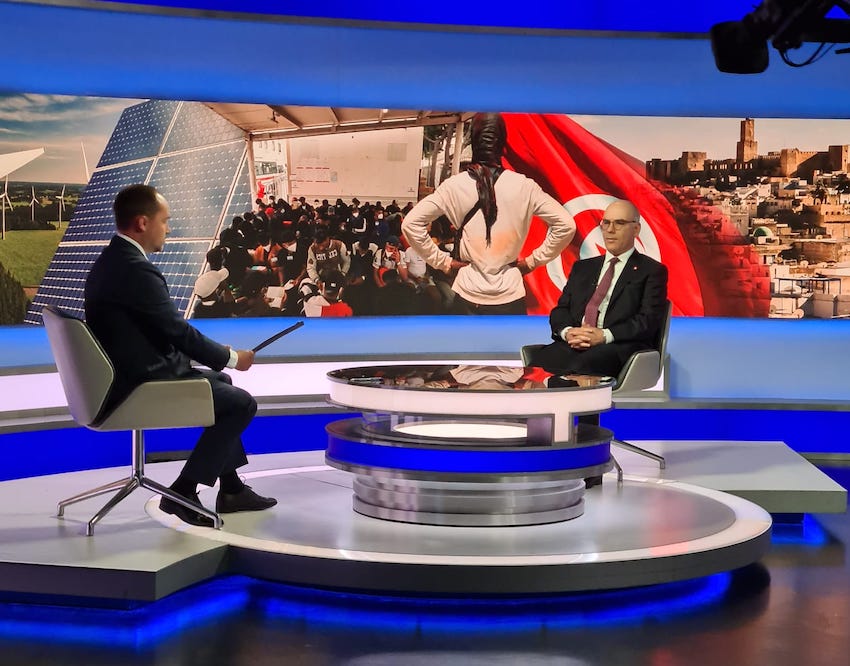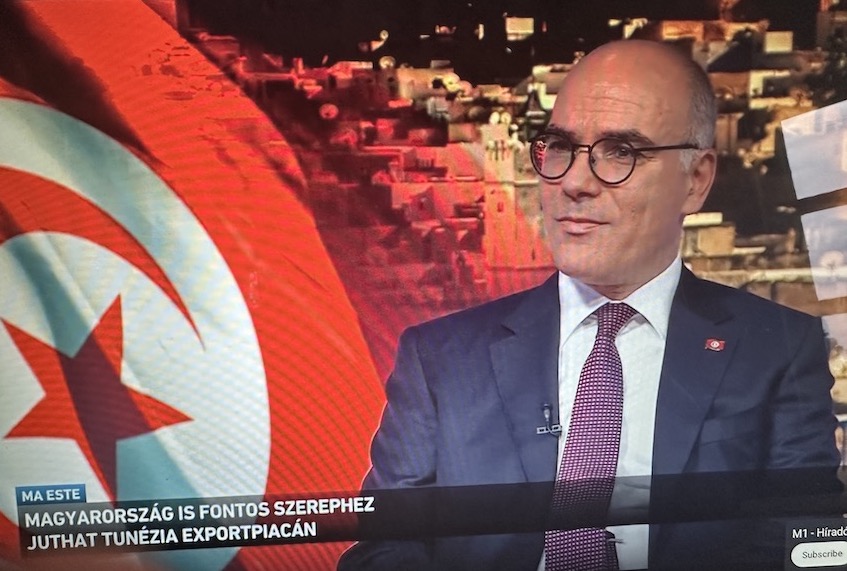 Source: Embassy of Tunisia in Budapest and MTI
Photos by the Embassy of Tunisia in Budapest