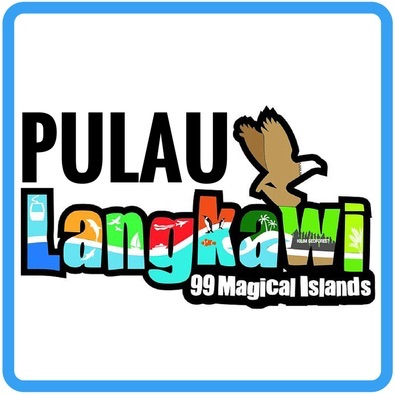 Spring has been one of the most anticipated seasons of all time for its blooming and captivating flowers. People travel around the world just to grab an opportunity of Instagram-worthy pictures and to admire different types of flowers.
But instead of showering its beauty, the spring of 2020 brought tragedy with it. Lockdowns, physical distancing, mandatory face mask wearing rules, quarantine, etc. are the new norms at that time. People were confined to stay indoors, with restricted movement granted only for necessary purposes. Most economic sectors, especially tourism, have been hit hard by this calamity known as the Covid-19 pandemic.
Infecting and killing without warning, the pandemic had caused 6,253,667 casualties worldwide from 2020 to the end of 2021. Not only deaths and deterioration of health, but also job loss and mental disorders up to the point of committing suicide. The devastation it caused was somehow mitigated by the introduction of vaccinations, which eventually led to most countries easing the restrictions imposed and finally opening their borders to foreigners.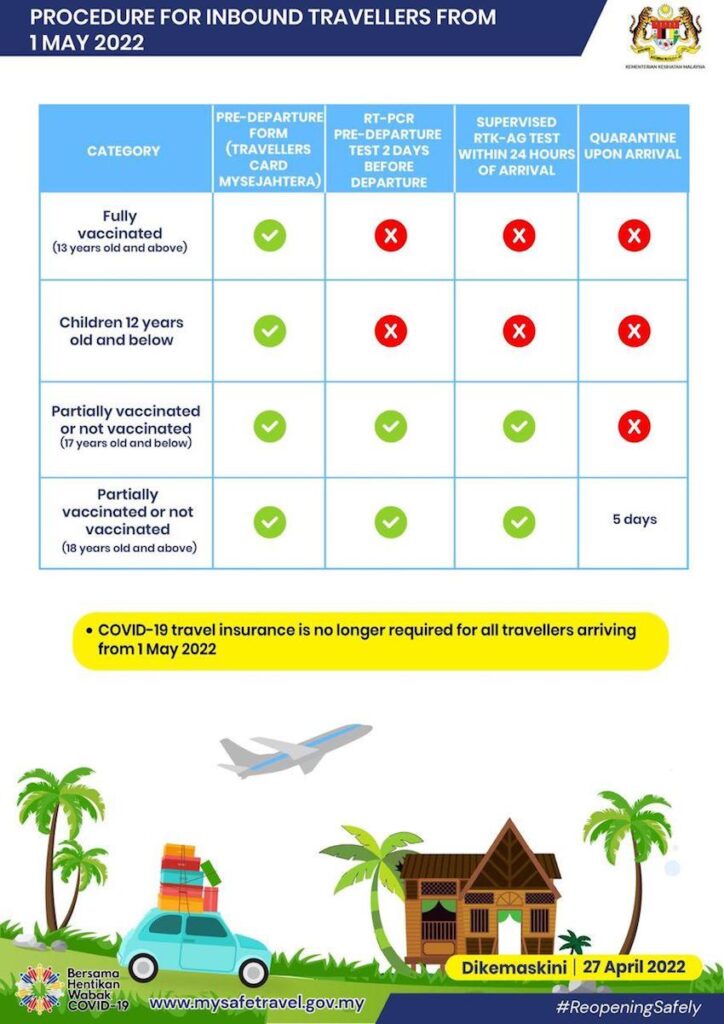 Re-opening of the Border
In surviving the pandemic, Malaysia had also opened its border to foreigners for non-essential travel from 1st April 2022.
Travellers are now allowed to enter Malaysia for tourism purposes with more relaxation as mentioned here.
Welcome to Langkawi
Malaysia comprises of many exciting places, owing to its unique, diverse identity of "Malaysia Truly Asia"; with a special place known as the "Jewel of Kedah" – a state in Malaysia. This place is none other than Langkawi.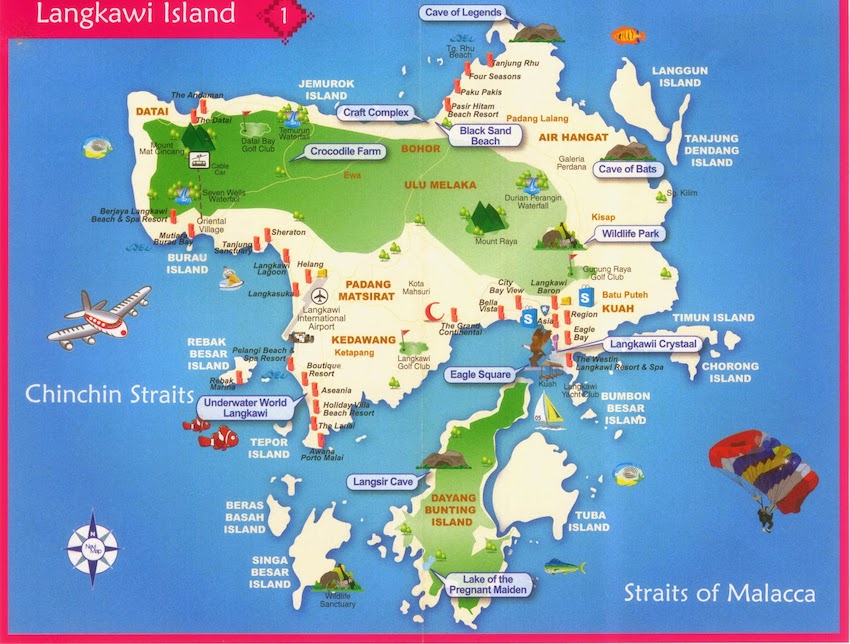 Langkawi is a group of 99 tropical islands lying off the northwest coast of Peninsular Malaysia, about 30 km from Kuala Perlis and 51 km from Kuala Kedah on the mainland. The main island is known as Pulau Langkawi. The islands are shrouded with an intriguing heritage of myths and legends featuring ogres and gigantic birds, warriors and fairy princesses, battles and romance.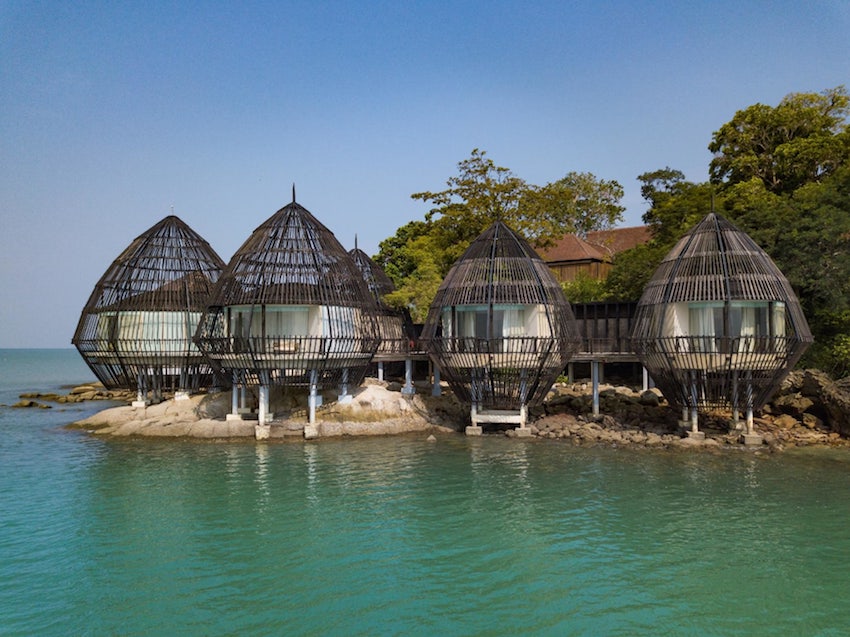 A natural paradise, the islands are perhaps unmatched anywhere else in Southeast Asia. Fine beaches offer sunny days of complete relaxation. The clear emerald green waters surrounding the islands are perfect for a variety of water sports and recreational activities. Langkawi has been granted UNESCO Global Geopark status for its beautiful geological heritage of stunning landscapes, karsts, caves, sea-arches, stacks, glacial drop stones and fossils. With a geological history dating back 550 million odd years, the islands contain unique rock formations that capture the imagination and baffle the mind. Langkawi is perfect for doing everything or nothing at all. Enjoy nature-based activities or simply laze on the beach. There is also a host of unique attractions for those who enjoy sightseeing. The gentle smiles and warm hospitality of the locals will soon enchant you. Come to Langkawi for a holiday like no other.
First Stop – Pekan Kuah
The name Kuah comes from the Malay word "gravy". The name goes back to an ancient folklore in which two battling giants overturned a gigantic curry pot on the spot where the town now stands. Visitors arriving by air and sea reach Langkawi via Kuah, the island's main town and administrative centre. Kuah Jetty, the main take-off point to the mainland, is also located here.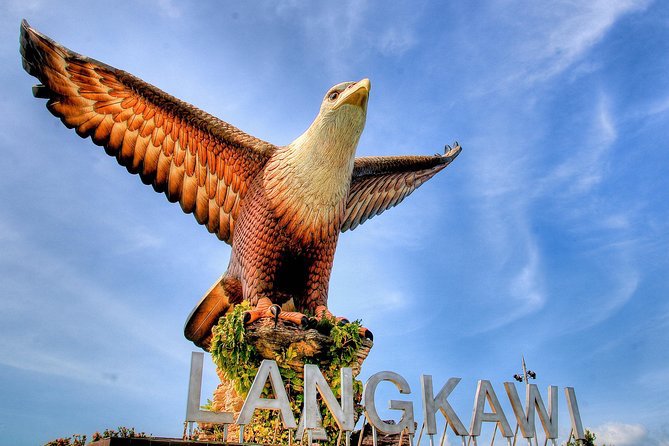 Kuah is a busy but quaint town with a character of its own. It is lined with hotels, shopping centres, administrative offices, business complexes and restaurants, while retaining the island's unique laidback atmosphere. One of Kuah's major attractions is Eagle Square, home to the iconic statue of a russet eagle, from which the name Langkawi derives. The landscaped square features picturesque ponds, bridges, covered terraces, restaurants and barrel vaults made of bricks.
Sights of the Island
Some of the attractions in Langkawi island are Dataran Lang, Kota Mahsuri, Tasik Dayang Bunting, Langkawi Sky Bridge and Laman Padi Langkawi.
DATARAN LANG or Eagle Square is Langkawi's most prominent landmark for visitors arriving by sea. Situated near the Kuah Jetty, the main attraction of the square is the magnificent statue of the reddish-brown eagle majestically poised to fly. According to local folklore, Langkawi derived its name from the eagle or "Helang". In old Malay, "Kawi" denotes reddish-brown, hence Langkawi means "reddish brown eagle". The square is beautifully landscaped with scenic ponds, bridges, covered terraces, restaurants and barrel vaults made of bricks.

KOTA MAHSURI with its fabled and historical past is a significant site on the island that has been preserved for posterity. Kota Mahsuri is located about 12 km from Kuah at Kampung Mawat. This memorial was erected in honour of Mahsuri, a fair maiden who had been unjustly accused of adultery. According to legend, she bled white blood at her execution as a sign of her innocence. In her dying breath, she laid a curse on the island, declaring that it would remain barren for seven generations. Fact or fiction, seven generations have passed since then, and Langkawi is now a flourishing tourist destination. There is also a museum here where tourists can view a recorded interpretation of the Mahsuri legend.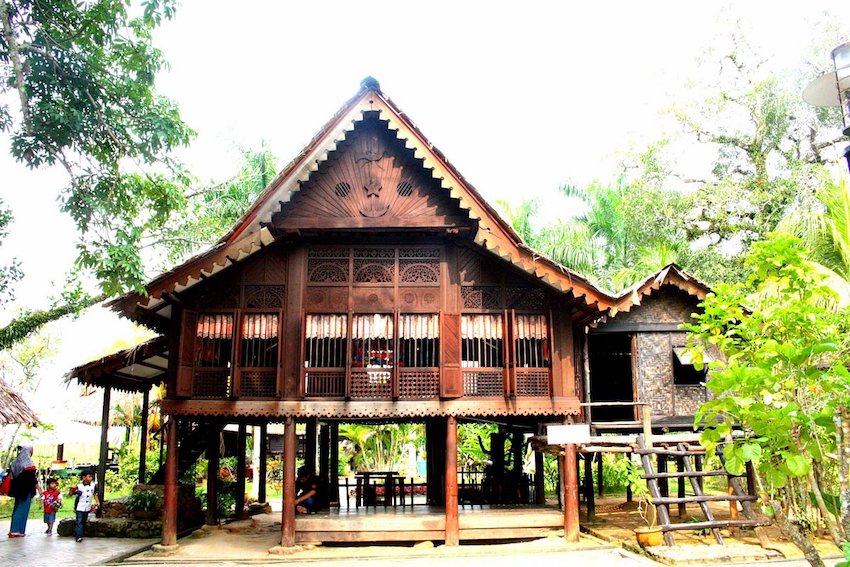 The name of Langkawi's largest freshwater lake, TASIK DAYANG BUNTING, or Lake of the Pregnant Maiden, is attributed to the legend of an enchanting fairy princess who married an earthly prince. Her first child died shortly after birth. She was so sad and depressed that she buried the child in the crystal-clear waters of the lake. Before returning to her celestial abode, she blessed the waters so that every childless maiden who bathed in the lake would conceive afterwards.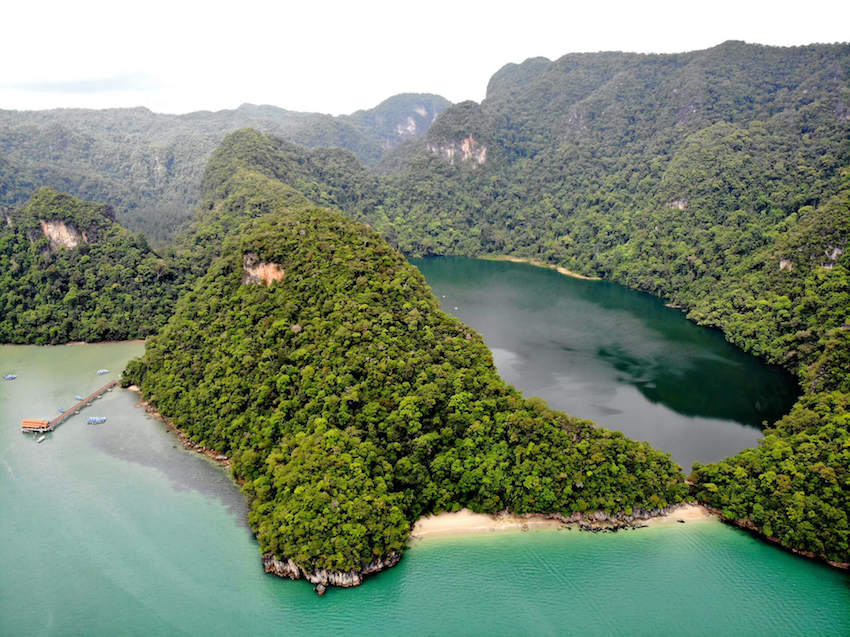 LANGKAWI SKY BRIDGE is 125 m long and is touted the World's Longest Free Span and Curved Bridge. Completed in 2004, this suspended bridge sits at the peak of Gunung Machinchang. Hovering about 100 m above the ground, it swings out over the landscape and offers the chance to enjoy the beauty of the virgin jungle from otherwise unattainable locations. In contrast to a straight bridge where the end is always in sight, a curved bridge offers changing perspectives as one walks along.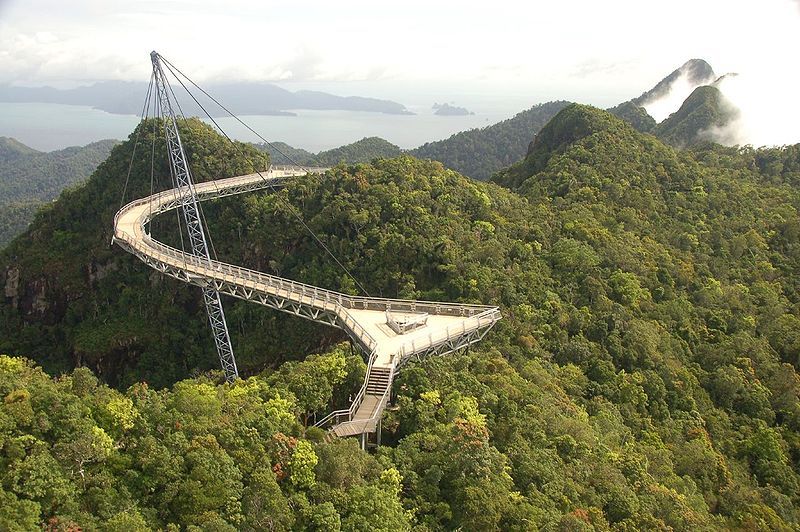 LAMAN PADI LANGKAWI highlights the history, heritage and development of paddy cultivation as the oldest agricultural industry in Malaysia. Attractions here include a rice museum that displays artefacts, charts and photographs depicting the significance of paddy cultivation in the country. For the uninitiated, try your hand at paddy planting using both traditional and modern methods of cultivation.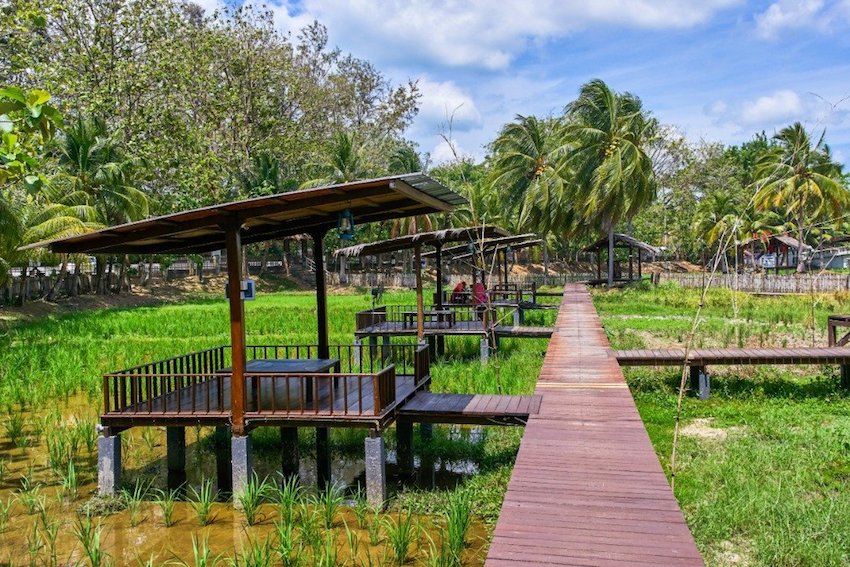 Getting to Langkawi
The most hassle-free way for foreign visitors to travel to Langkawi is either by road and sea, or by air. Visitors arriving by road must drive to Kuala Kedah, or Kuala Perlis on the northwest coast of Peninsular Malaysia. The journey from Kuala Lumpur to Kuala Kedah takes about six hours, while Kuala Perlis is an additional hour away. Car parking facilities are available at both jetties. There will be regular daily services to Langkawi from both Kuala Kedah and Kuala Perlis.
Langkawi is easily accessible from Malaysia's main gateway, Kuala Lumpur International Airport (KLIA), via national carriers Malaysia Airlines and Malindo Air. In addition, Langkawi is also accessible from Sultan Abdul Aziz Shah Airport in Subang and KLIA2.
Embassy of Malaysia in Hungary