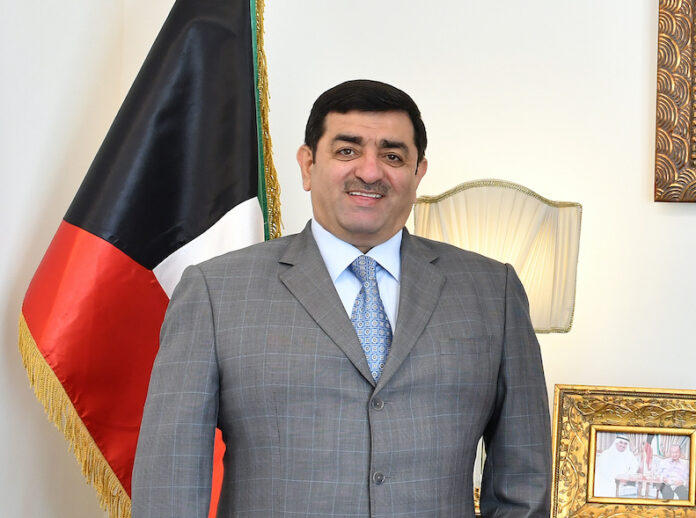 Interview with H.E. Mr. Saad Al Asousi, Ambassador of the State of Kuwait to Hungary
Edited by Anna Popper
His Excellency Saad Abdullah Saleh A Alasousi, Ambassador of the State of Kuwait to Hungary assumed his diplomatic mission on September 2019 in Budapest.
Your Excellency, six months after taking office in Hungary, a new country in Your diplomatic career, You had to face severe restrictions due to the COVID-19 pandemic. How difficult was it living and carrying out Your diplomatic duty amid extraordinary circumstances for more than two years?
– The Embassy of the State of Kuwait in Hungary, like other embassies and government institutions, was severely affected by the sudden outbreak of the COVID-19 pandemic, which had a global impact. The Embassy diligently adhered to all government-mandated health guidelines to combat the epidemic. The Embassy diplomatic staff implemented a rotating work schedule while other employees were instructed to work remotely from home.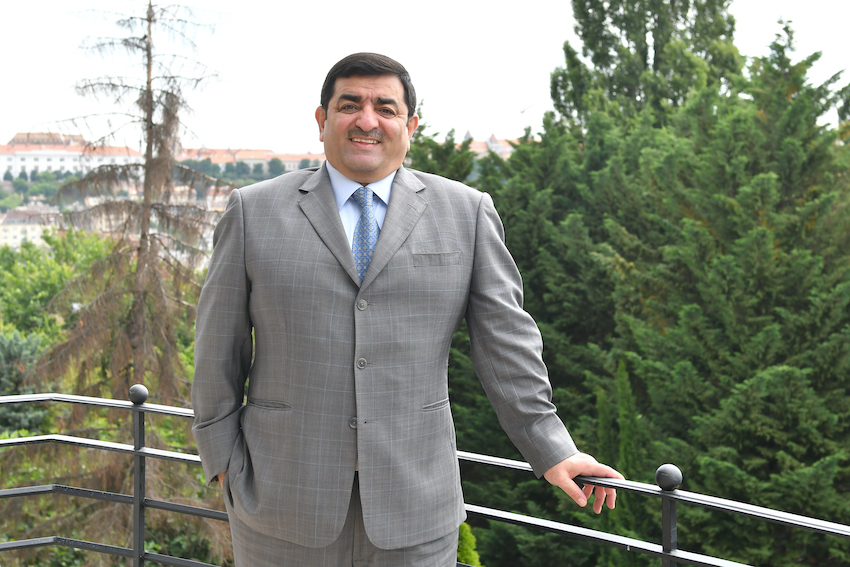 Actually the challenges and burdens faced by the Embassy of the State of Kuwait in Hungary were further compounded due to a decision by the Kuwaiti Government that required all Kuwaiti citizens residing abroad, including those in Hungary, to be insured for their repatriation. Despite the challenging circumstances, the Embassy managed to provide accommodation and healthcare to its citizens, ensuring the safe return of all Kuwaiti nationals within the first weeks of the outbreak of the epidemic.
Today, thankfully, we are in a new phase in which the widespread administration of vaccinations and the adherence to appropriate health regulations have liberated humanity from the grips of the epidemic. Still and regrettably, the pandemic claimed numerous lives, leaving an indelible mark in history.
This year Kuwait has celebrated the 62nd anniversary of Independence and 32 years of Liberation of Your homeland. What are the most important political, economic, social and cultural achievements that You and Your country are proud of?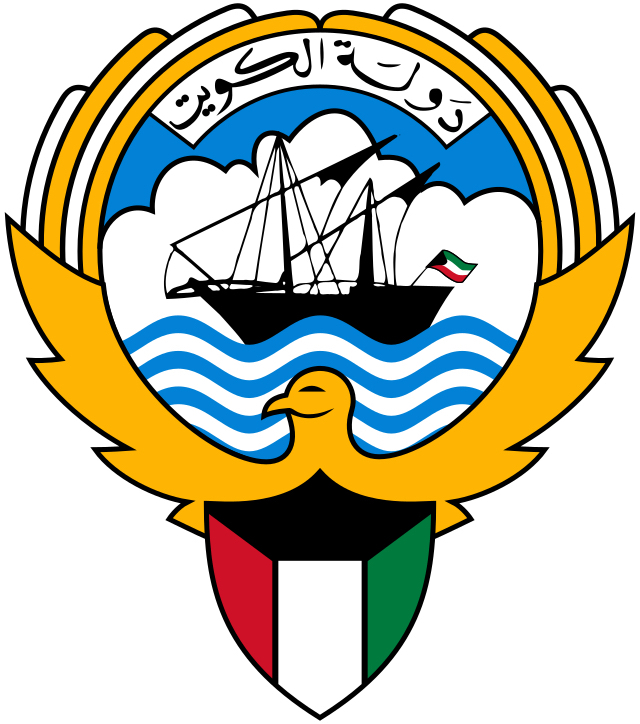 – The State of Kuwait can today be regarded as an exemplary modern nation after more than 32 years of its liberation and 60 years of gaining independence. We take great pride in the progress and prosperity achieved in Kuwait, which ensure favourable living conditions for its citizens and over 3 million migrant workers from around the world. Kuwait stands out in the region as one of the few countries with a democratic background and a government system that has been run by the people for over six decades. Kuwaiti citizens exercise their democratic rights by electing the legislature responsible for determining the state's overall policies.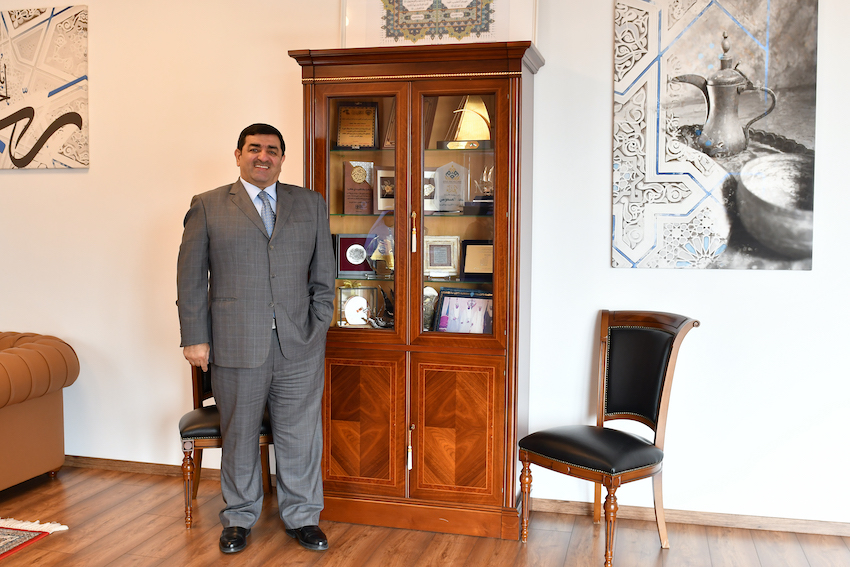 On the other hand, economically, Kuwait boasts one of the strongest and most stable economies, with the Kuwaiti Dinar (KWD) being considered one of the world's most robust currencies. Furthermore, the income level of Kuwaiti citizens is among the highest globally.
In addition, the government is dedicated to diversifying its revenue sources, aiming to reduce dependency on oil exports and encouraging private sector involvement in construction and service projects. This approach creates various employment opportunities for Kuwaiti nationals.
When it comes to historical heritage, Kuwait takes great pride in preserving its heritage and actively participating in international programs. Numerous historical and monumental buildings in Kuwait have been registered by UNESCO. Additionally, Kuwait possesses one of the oldest publications in the Arab world, "Al-Arabi Magazine", which serves as a window to Arab culture for the rest of the world.
Serving as Ambassador in Hungary for four years, how do You asses the level of bilateral relations and cooperation of our countries? In which areas do You see the potential to further expand the partnership?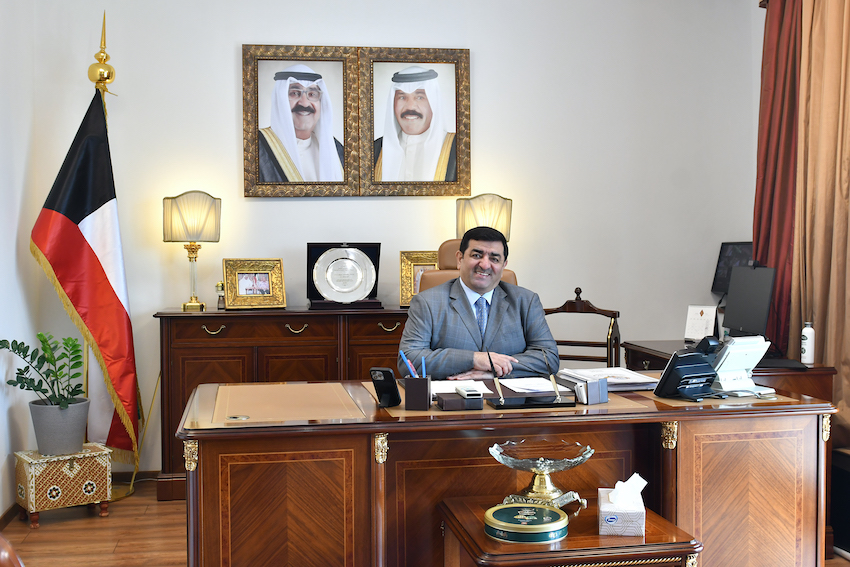 – The historical relations between Kuwait and Hungary date back about six decades, and next year we will commemorate the 60th anniversary of the establishment of diplomatic ties between our two nations. In May 1964, Hungary made the decision to open its first office in the region, choosing Kuwait City as its location. Bilateral relations have flourished and strengthened over time. The volume of trade between the two countries has grown significantly, contributing to the development of bilateral relations. This is evident from the signing of 30 agreements and memoranda of understanding. Joint committees have also played a vital role in promoting cooperation. Kuwait and Hungary are members of numerous international organizations, which further enhances bilateral cooperation. Hungary played a crucial role in participating in international coalition forces aimed to liberate Kuwait. Hungary supported Kuwaiti law by endorsing international resolutions in various global organisations. In addition, Hungary contributed to the clean-up of the Arabian Gulf waters, clearing remnants of the brutal occupation of Kuwait. Thanks to the excellent relationship between our two friendly countries, Hungary continues to support regional decisions that align with Kuwait's interests. Furthermore, there are ongoing economic and political plans that both nations are striving to implement for the benefit of our friendly peoples.
Speaking about economic issues, what are the main pillars and sectors of the very successful Kuwaiti economy? Oil, technology, IT, as main factors that Kuwait's economy keep on the rise, and digitalisation is key to further success in general terms. How would You describe Your country's economic strategy based on the national development plan?
– As previously mentioned, the Kuwaiti economy holds significant global importance. The State of Kuwait is a member of prominent economic organizations that assess and monitor the stability of economic fundamentals. Our goal is to provide diverse income opportunities through the Investment Department of the State of Kuwait, which is recognized as one of the strongest global investment institutions. Kuwait's economy is an open economy and the Kuwaiti dinar is linked to an international basket of currencies.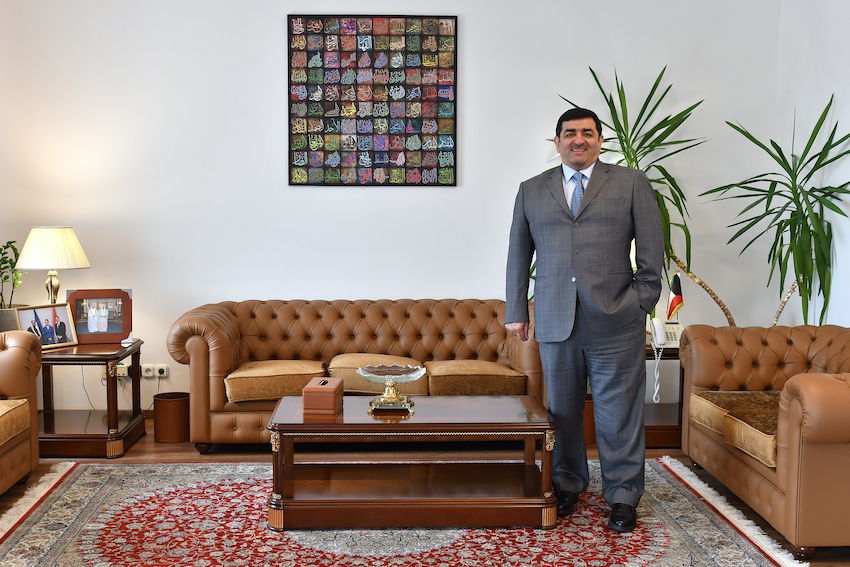 Even more, to ensure long-term development, the State of Kuwait has drawn up its Kuwait Vision 2035 "New Kuwait" national development plan, focusing on enhancing infrastructure in new cities and providing educational opportunities for Kuwaiti citizens. This investment in education is the government's largest undertaking, and aims to offer the younger generation the best possibilities for higher education. Additionally, the government is digitizing citizen services, employing cutting-edge technology to improve quality of life and enhance efficiency based on the latest international advancements.
What are the major challenges Your society is currently facing?
– The State of Kuwait is committed to improve and guarantee various services to ensure a comfortable standard of living for all residents. Given Kuwait's geographical location, dust storms and high temperatures, particularly in summer, significantly impact daily life. As a result, the government has collaborated with international organisations and specialized centres to address dust storms. Moreover, Kuwait is actively working on soil conditioning and adaptation to overcome natural obstacles, such as sandy soil and limited water sources, thus achieving higher levels of agricultural yield production and attain self-sufficiency.
Regarding Kuwait's foreign policy, as a member of the GCC countries, would You share with us its main principles and objectives? The exemplary humanitarian aid offered by Kuwait to nations and people in need is highly valued and recognised by the entire international community.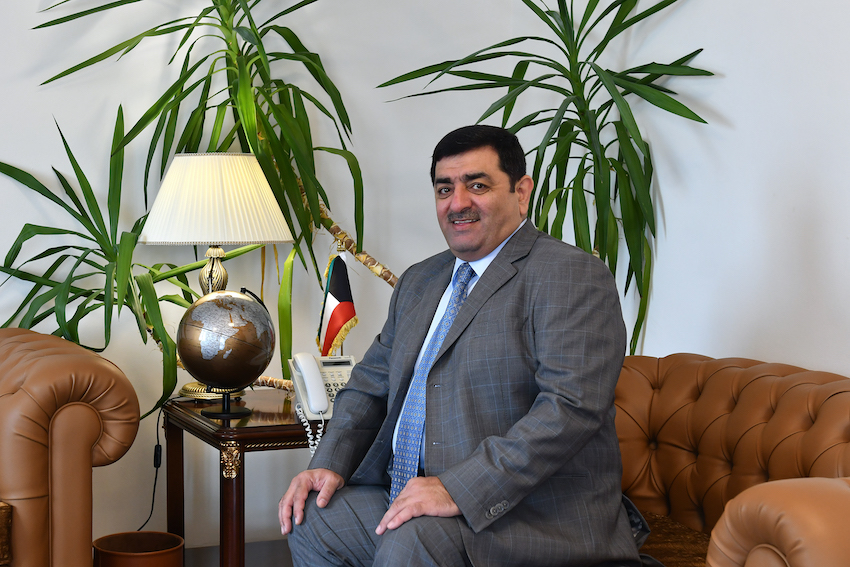 – Actually, Kuwait's foreign policy aims to safeguard its national interests, promote regional stability, and contribute to global peace and development through diplomacy, humanitarian aid and active participation in international affairs. Guided by principles such as non-interference, diplomacy and mediation, multilateralism, humanitarianism and aid, and economic diplomacy, Kuwait emphasizes respect for sovereignty, supports peaceful resolution to conflicts, actively engages in international organizations, provides significant humanitarian assistance, and strives to strengthen economic relations.
Despite being a small country, Kuwait is highly regarded in the international community for its contributions in various fields, including active participation in global humanitarian efforts and generous aid donations. Notably, the United Nations has named Kuwait a Global Humanitarian Centre in appreciation and recognition of the country's significant efforts and charitable work through decades of partnership and cooperation with associations and international organizations such as the United Nations Relief and Work Agency (UNRWA), the UN Office for Coordination of Humanitarian Affairs (OCHA) and other national and international associations. Kuwait has hosted four International Humanitarian Pledging Conferences for Syria and pledged alone a total of USD 1500 million.
The country has also played an active role in promoting peace and stability in the region and beyond. Kuwait is recognized as a reliable mediator and has played a crucial role in resolving regional conflicts. Its diplomatic efforts have earned respect among its neighbours and the wider international community. Moreover, Kuwait's strategic location in the Arabian Gulf region gives it geostrategic importance. It serves as a hub for trade, investment and regional cooperation. The country actively engages in regional initiatives and organizations to promote stability, security, and economic integration in the Gulf and the wider Middle East.
Your Excellency, please tell us something about Your professional career.
– I arrived to Budapest in August 2019. However, I started my diplomatic life almost 30 years earlier in Kuwait, in the GCC Department of the Ministry of Foreign Affairs. The first country I served in abroad was the Islamic Republic of Iran. I then served in the United Arab Emirates, from where I was sent to Pakistan, and then to Greece. After completing my mission in Athens, I was nominated to be the first Ambassador representing Kuwait in Nigeria. Before being posted to Hungary, I served six years in Malaysia.
Your Excellency, thank you very much for the interview with Diplomatic Press Agency, which allowed our readers to learn more about the State of Kuwait.
Photos: DPA