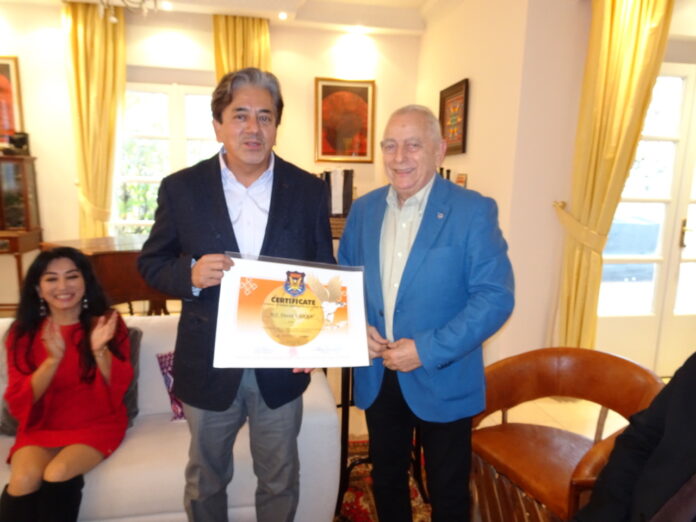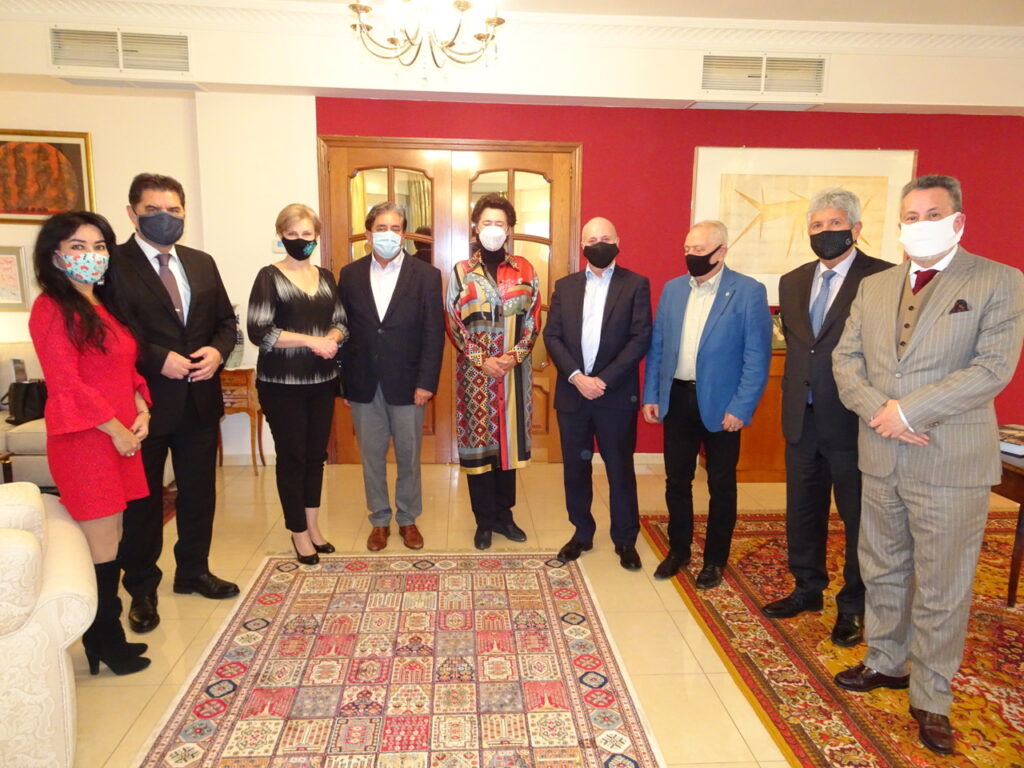 In recent years, IBSSA has become increasingly successful in Mexico, where one of our corporate members has won the highest state award in the civil security competition. The State of Mexico has authorised IBSSA to organise trainings and advanced courses for close protection professionals, including armed trainings, throughout Mexico.
In November 2020, amid the pandemic, H.E. David Nájera – Ambassador of Mexico to Hungary celebrated his 60th birthday and intended to hold a big party inviting his fellow diplomats and friends, but due to the restriction measures introduced by the Hungarian government to prevent the spread of the coronavirus, this project had to be cancelled.
Nevertheless, on the occasion of this special anniversary, H.E. David Nájera – Ambassador of Mexico to Hungary was awarded with an Honorary Membership of IBSSA, presented by Prof. George Popper – President of IBSSA at a gala dinner hosted at the Ambassador's residence in Budapest in the presence of other Ambassadors serving in Hungary.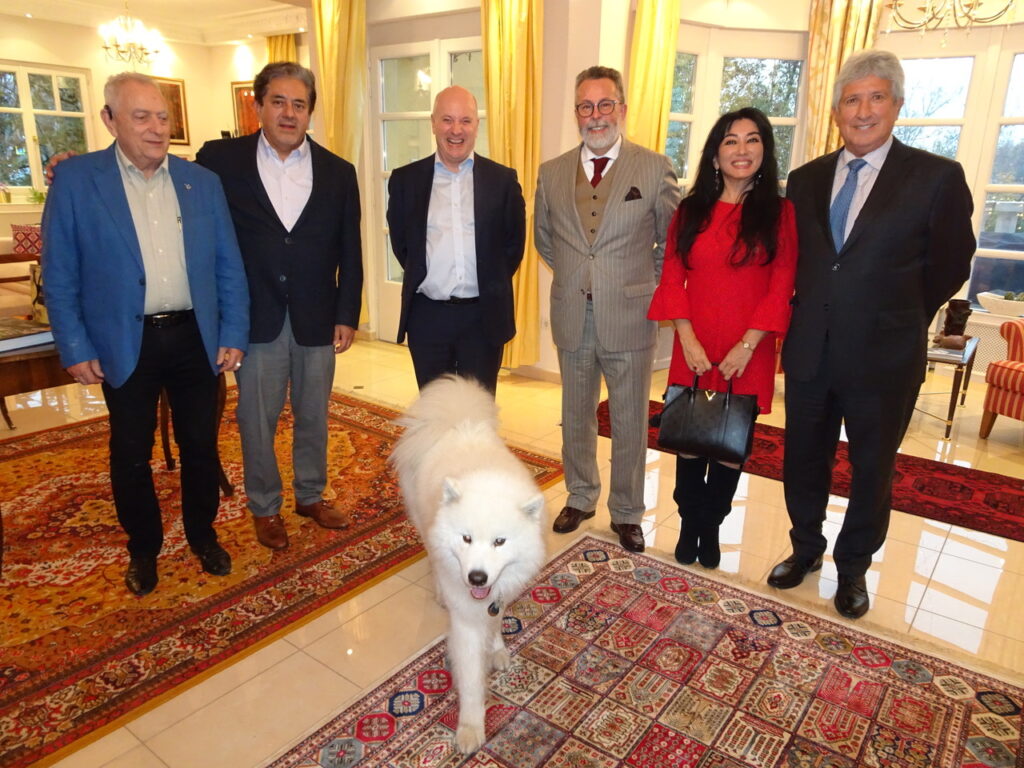 Congratulations to Your Excellency, Ambassador David Nájera and be welcomed among the worthy Honorary Members of the IBSSA!