"I feel deeply honoured and humbled to receive this award"
Edited by Anna Popper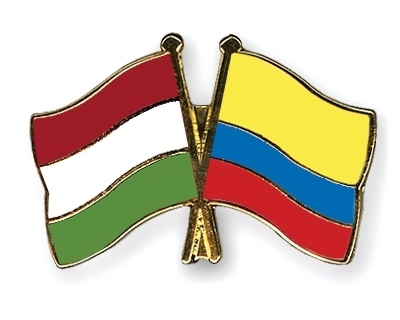 After completing a very successful four years of diplomatic service full of achievements and experiences in Budapest, Mrs. Carmenza Jaramillo Gutiérrez, former Ambassador of the Republic of Colombia to Hungary has been awarded with the Hungarian Order of Merit, Middle Cross by H.E. Katalin Novák, President of Hungary, in recognition of her activities dedicated to develop Hungarian-Colombian relations and to strengthen Hungary's international reputation – as it has been said in a statement of the award justification.
The high recognition was conveyed by H.E. Anna Zsófia Villegas-Vitézy, Ambassador of Hungary to the Republic of Colombia, at the Ambassadorial Residence in Bogota, on the 17 May 2023.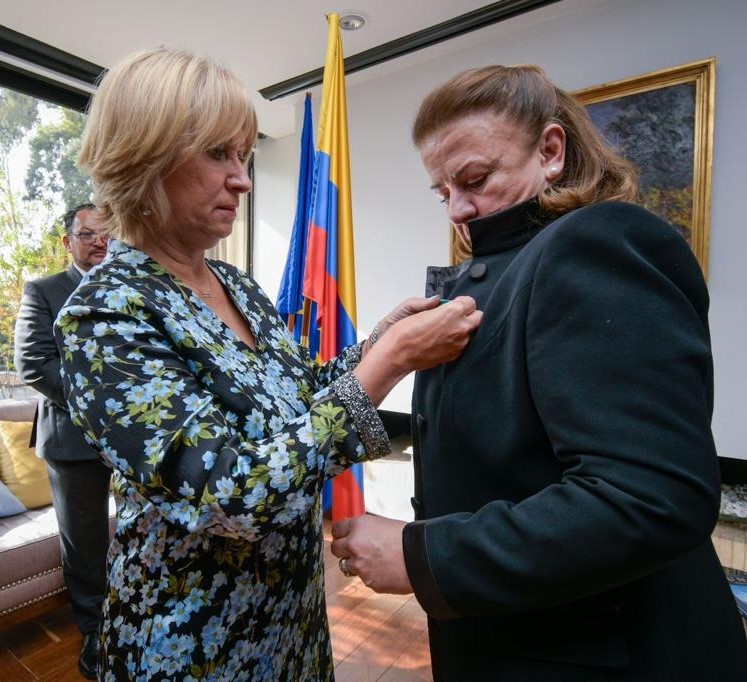 The solemn ceremony was attended by María Ángela Holguin, Former Minister of Foreign Affairs of Colombia, Bertha García, Former colleague at the Consulate of Colombia in Miami/Florida/USA, Cramer Peterson, Innovative Educator, Leader + Creator in Colombia, Paula Hernández Pardo, Former Consul in Hungary as well as former fellow diplomats and colleagues of Mrs. Carmenza Jaramillo in different countries where she served her homeland.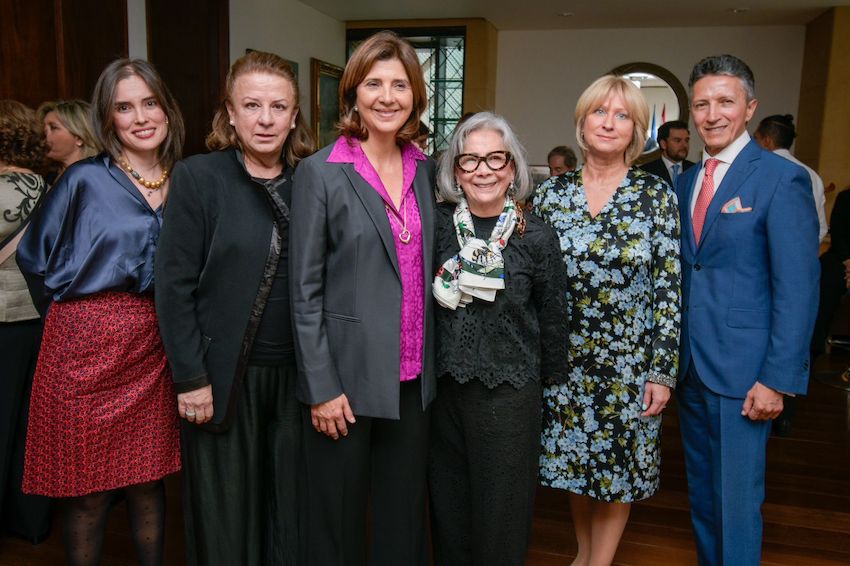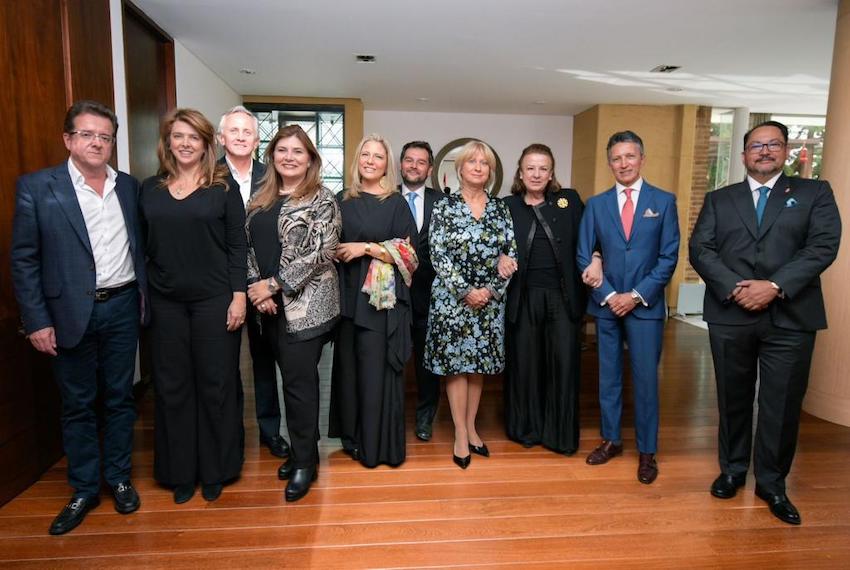 Remarks by Former Ambassador of Colombia to Hungary, Mrs. Carmenza Jaramillo at her Award Ceremony:
"Madam Ambassador of Hungary in Colombia, Zsófia Villegas-Vitézy,
Ladies and gentlemen, and dear Friends,
It is an honour and a privilege to be here today, in front of all of you, to express my deepest gratitude for receiving the Hungarian Order of Merit, in the Commander's Cross rank. This award is a truly significant recognition for me and I could not be more touched by the generosity that has been bestowed on me with this honourable award.
First of all, I want to thank the Hungarian government – especially the most excellent President of Hungary, Mrs. Katalin Novák, and to you, dear Ambassador Villegas Vitézy – as well as to all the people of Hungary for considering me worthy of this award.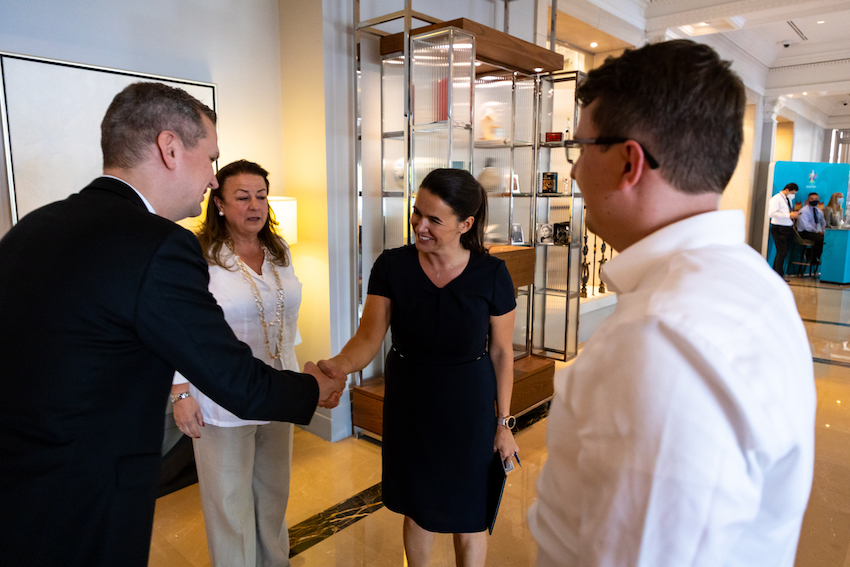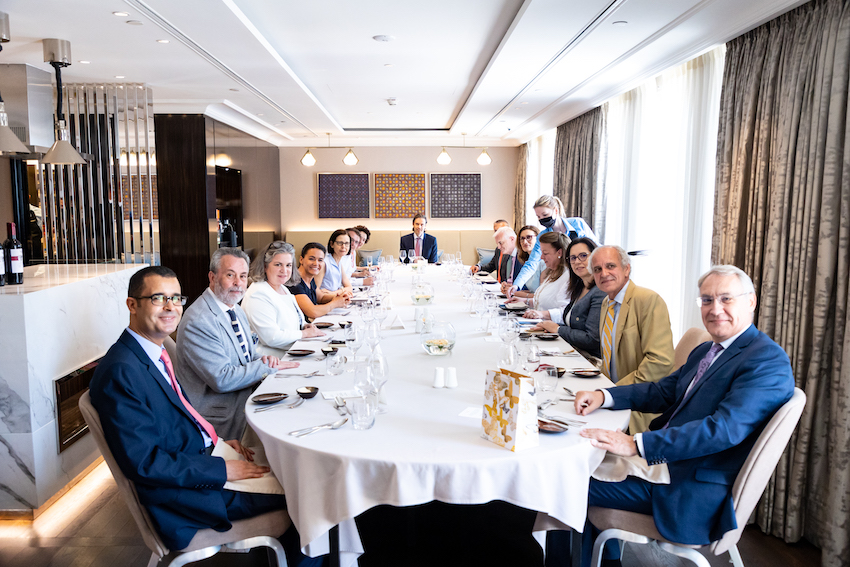 Ambassador,
I would also like to thank you vehemently for all your support during the time I represented Colombia in your country and for your constant commitment to promoting bilateral relations based on cooperation, respect and mutual understanding, since you met first-hand the dedication we invest in strengthening those ties that unite us today.
Thanks to your recommendation and support, a personal effort and that of a wonderful team is recognized today, with which we certainly exalt and appreciate this beautiful gesture on your part that marks a before and after in us.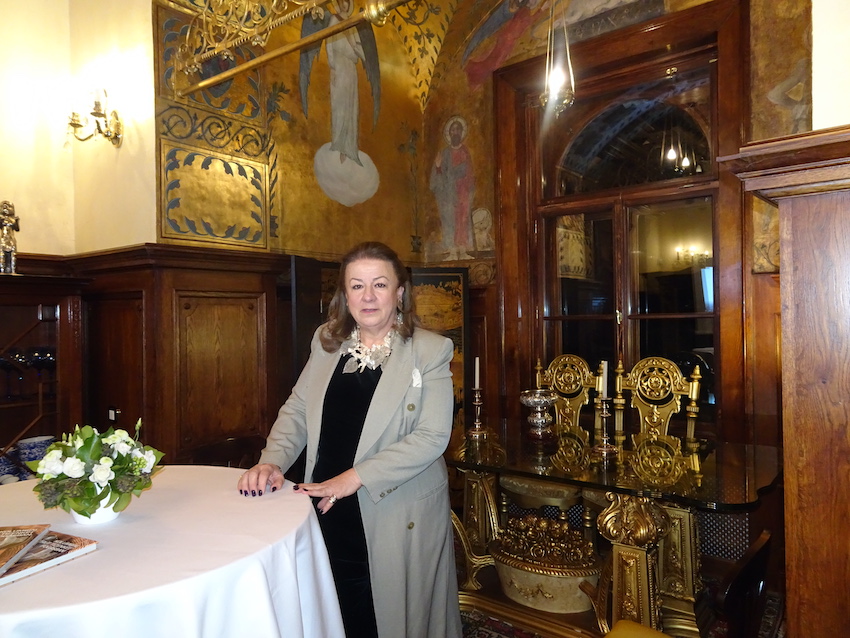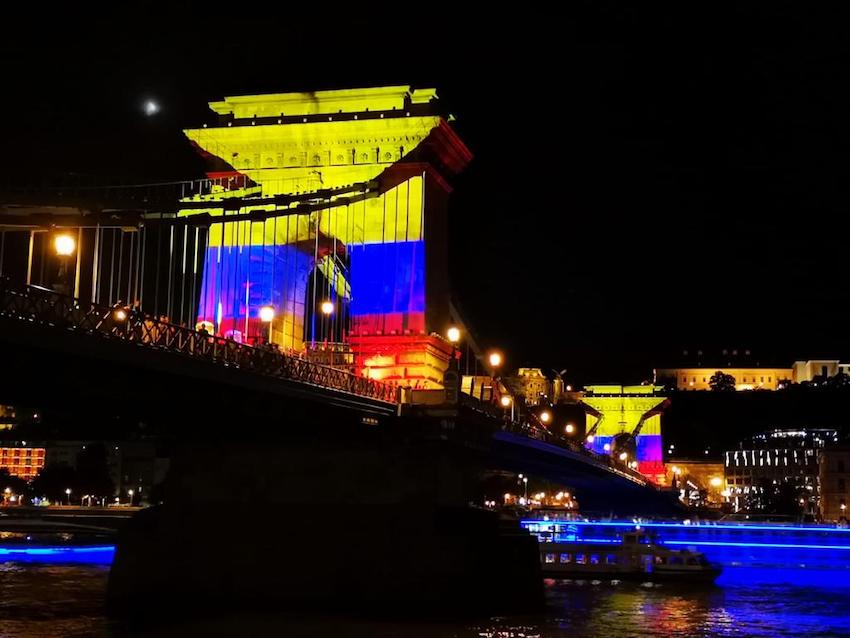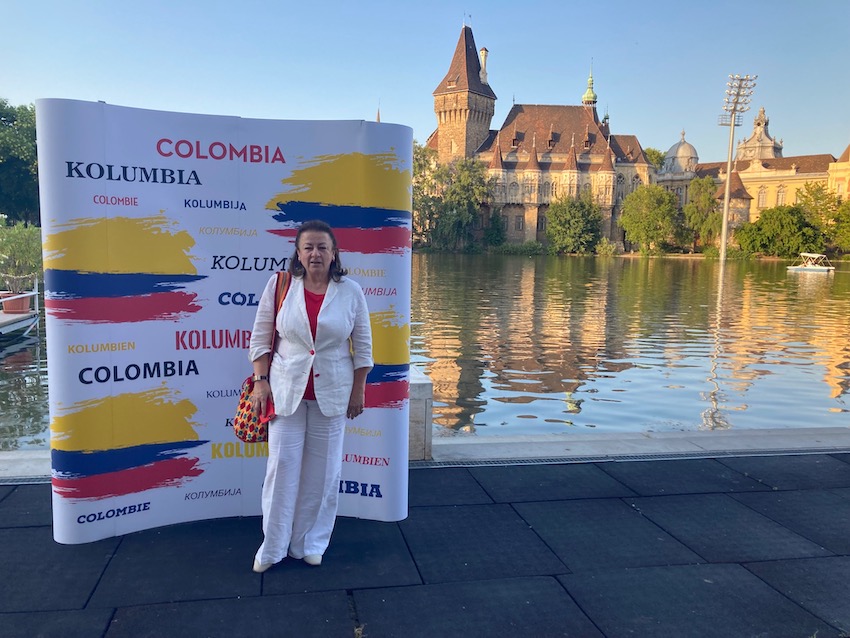 Since the 7 April 2019, when I arrived in Budapest, I was aware of the challenge of governing the destiny of one of the diplomatic missions which, despite being one of the most recent in the country at that time, was achieved in a short time that I would contribute to the positioning of Colombia in Eastern Europe under the direction of my predecessor, at an unprecedented time for my country and under the policy of opening towards the south that was beginning to be implemented from the Sándor Palace.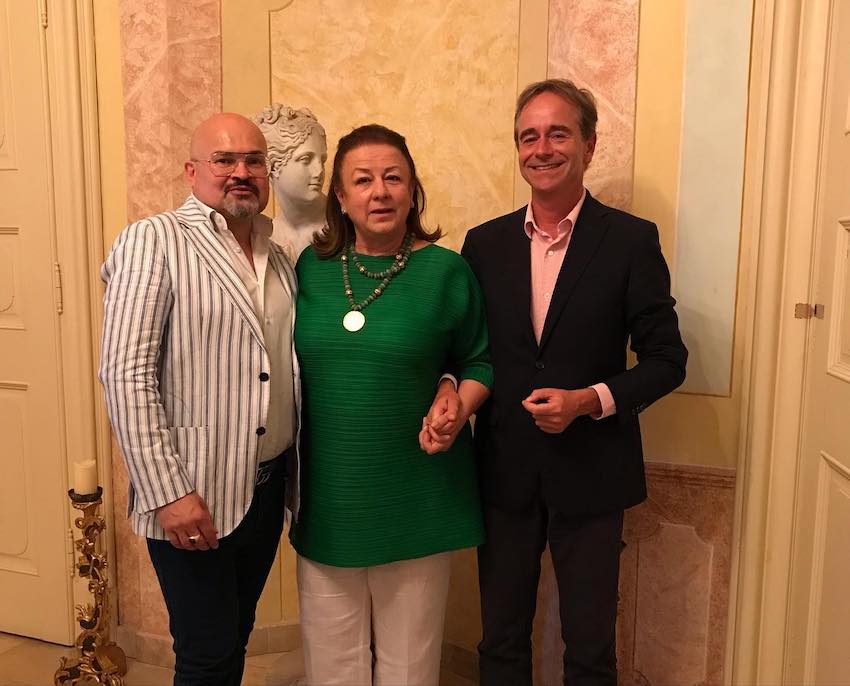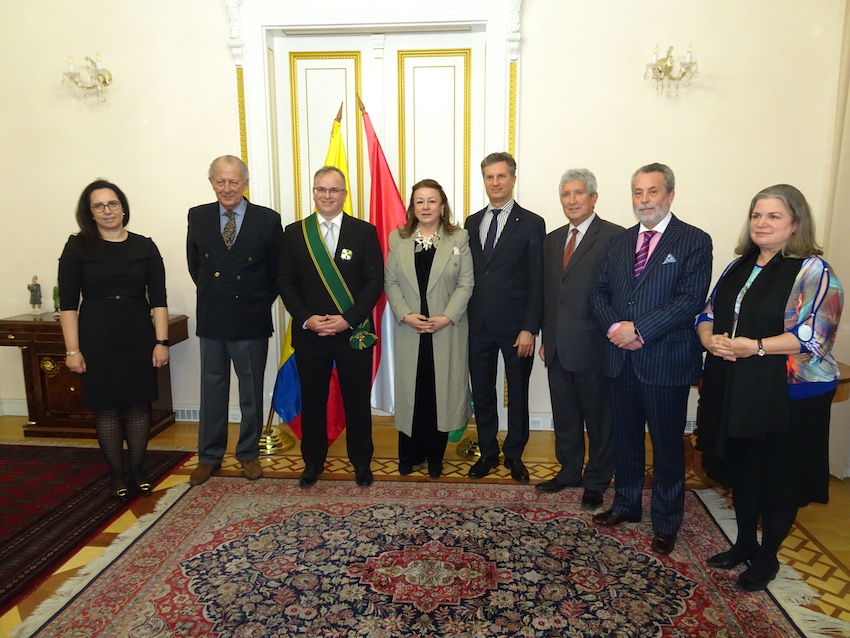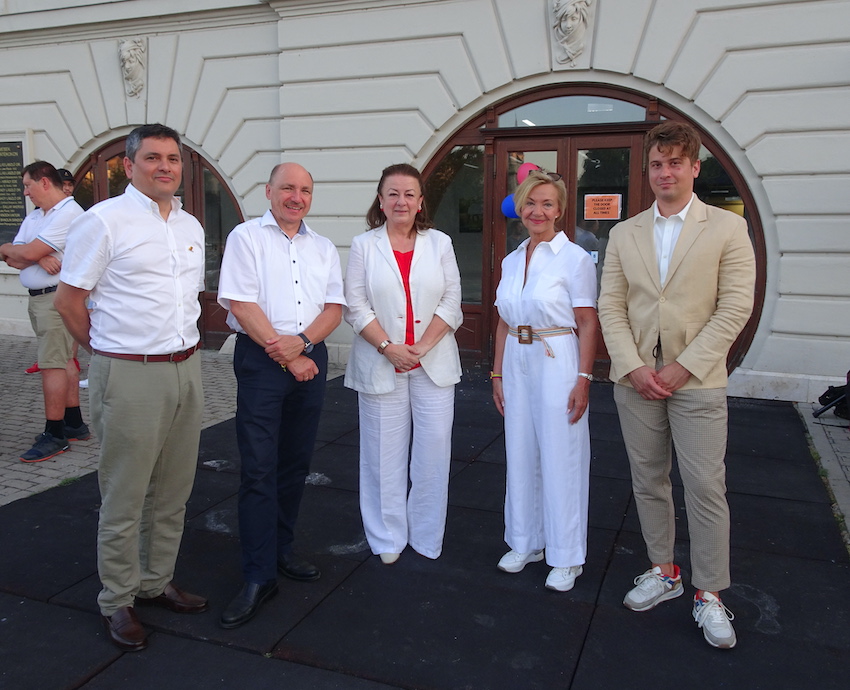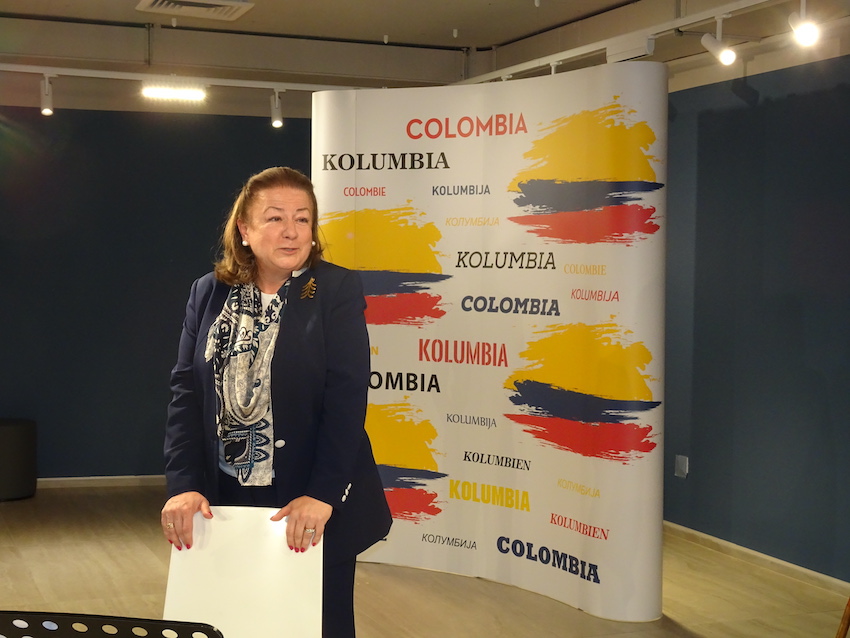 To you, former Foreign Minister María Ángela Holguín, we undoubtedly owe that diligent vision that has taken us to latitudes like Budapest to sow the seeds that have germinated and allow today to reap the crops with good fruit. I remember very well knowing his efforts, along with that of Foreign Minister Péter Szijjártó, to make the Colombian Embassy in Hungary a reality. Thank you, Minister, my sincere thanks to you, too.
Today, four years after that spring I landed in the Hungarian capital, I feel honoured to be able to report on satisfaction, because during the years that I took over, we expanded and strengthened an agenda that – even in the midst of the situation that meant the pandemic and the Russian invasion of Ukraine – currently covers issues in science, technology, innovation, education, environment, among many others, and I trust that will benefit Colombians and Hungarians alike, with work now corresponding to Ambassador Ignacio Ruíz.
Ambassador Villegas-Vitézy,
this recognition is also a testament to the success of those joint efforts, and before you I must acknowledge that this moment fills me with pride, gratitude and much nostalgia, speaking of the latter as a positive feeling that I remember and extend my gratitude to all the Colombian and Hungarian colleagues of the mission and to my dear friends, several of whom are present today, who have zealously accompanied me during those good years of my life and who were fundamental pillars in the achievement of our common objectives.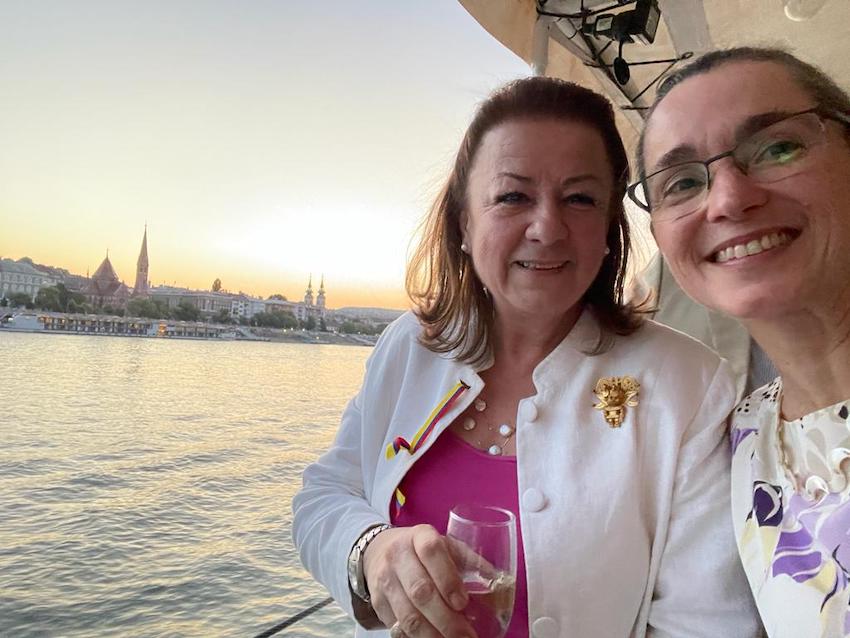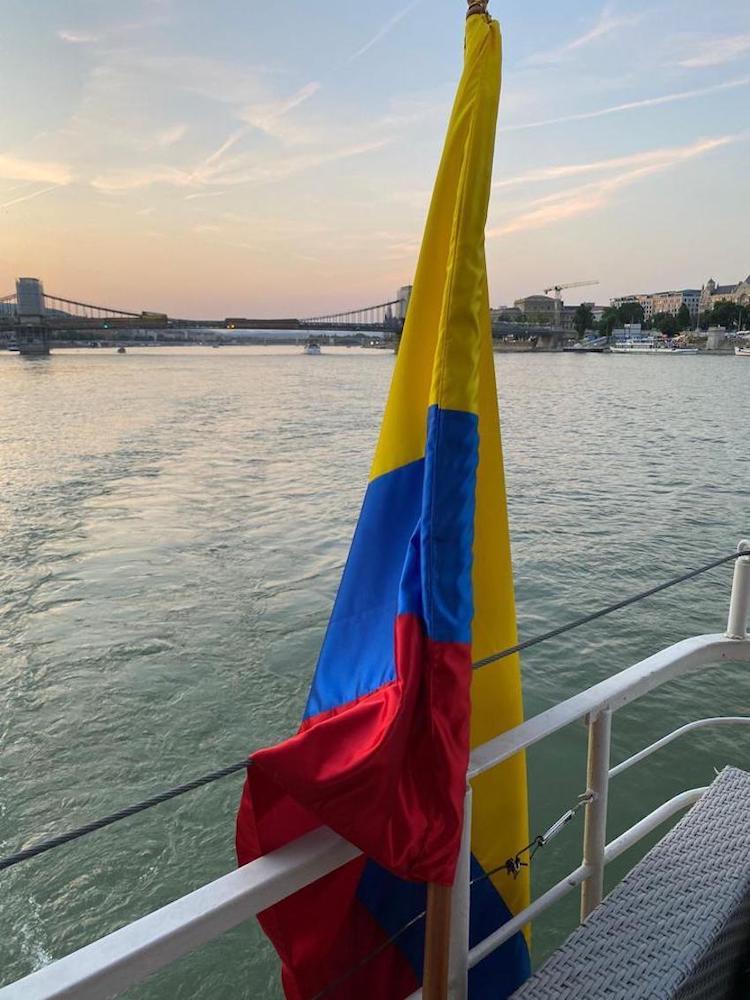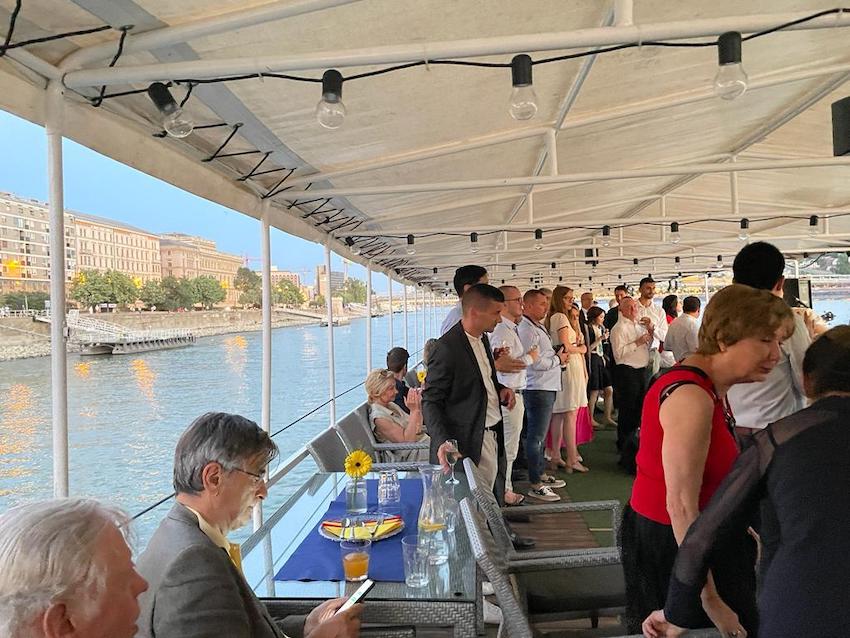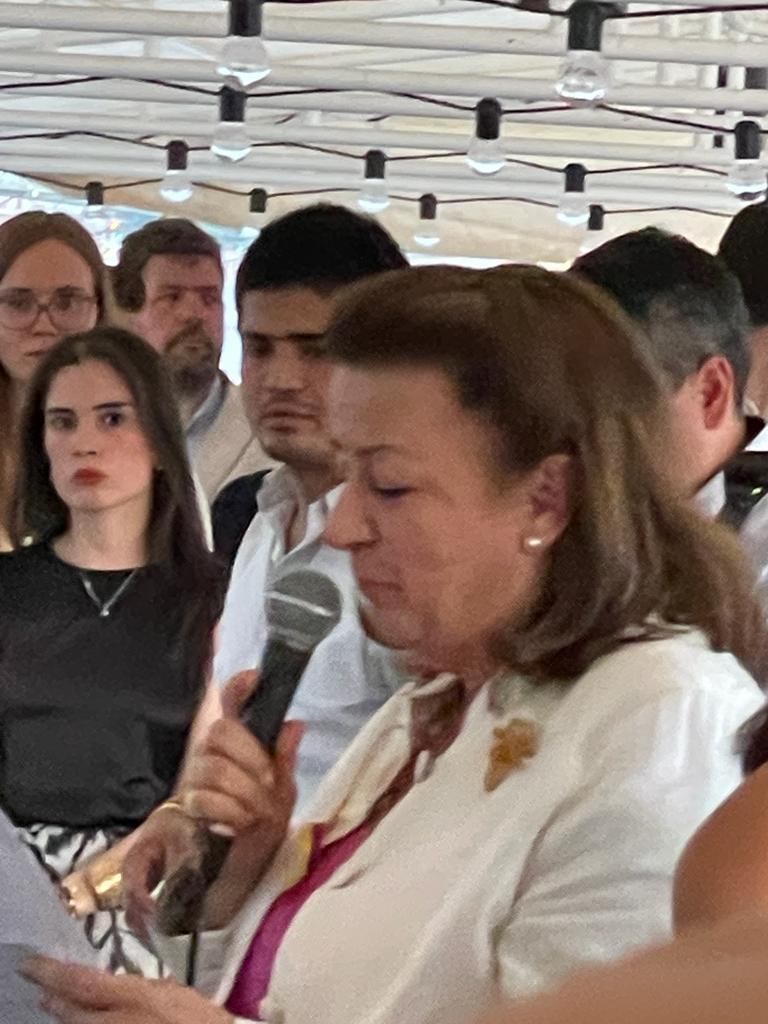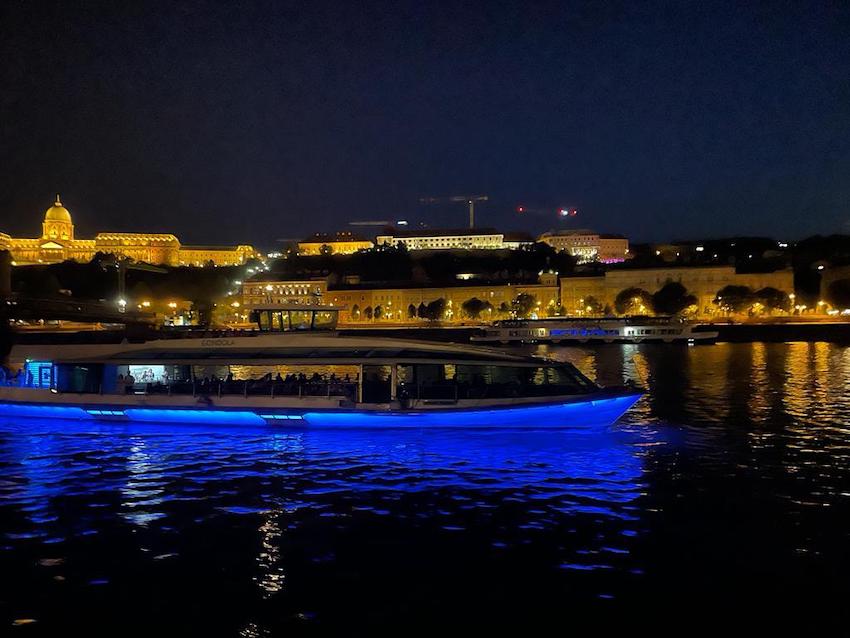 I cannot fail to mention the unwavering support of my family and loved ones, especially Camila and Christophe, for their love and understanding to support me at all times and to be a source of inspiration to face challenges with courage and determination. This distinction is undoubtedly also a testament to their indelible support and dedication.
Lastly, I would like to reaffirm my commitment to strengthening relations between Colombia and Hungary, as although my work as Ambassador has ended, my dedication to promoting friendship and cooperation between our nations remains forever.
Thank you all again for being here and for sharing this special moment of my career. I feel deeply honoured and humbled to receive this Order and I will continue to honour it with my work and myself for the rest of my days.
Long live the Colombian-Hungarian friendship!"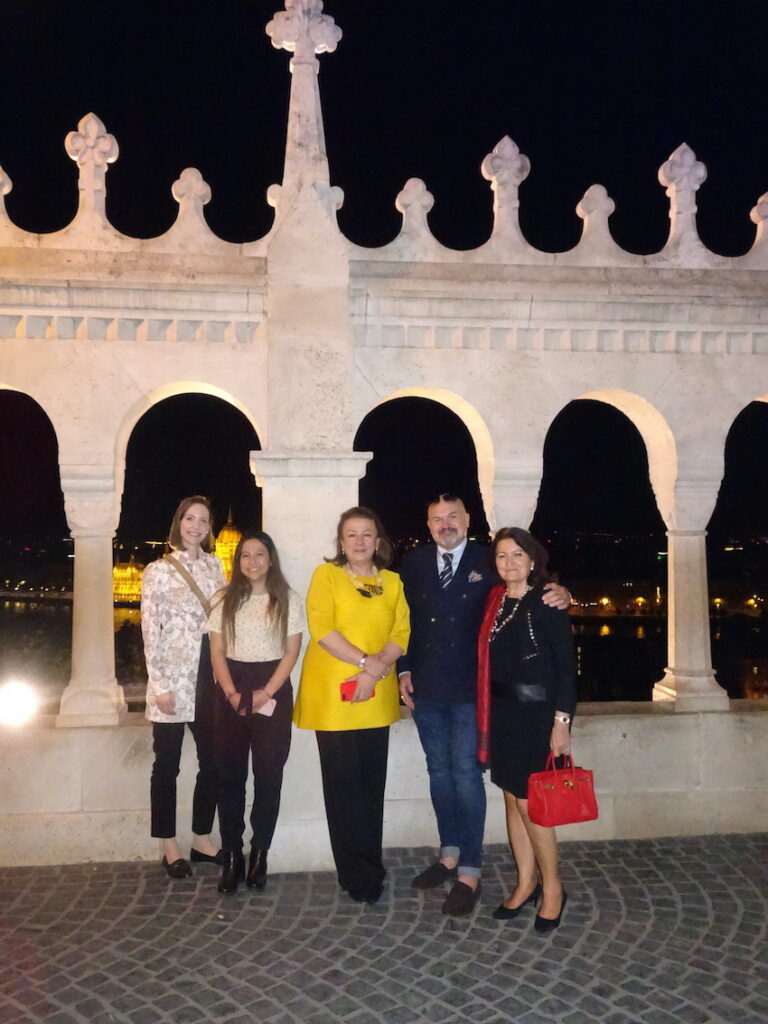 Dear Ambassador Emeritus,
I am grateful for the chance and privilege to know You as an esteemed member of the Diplomatic Corps in Budapest and thank You for the excellent cooperation. Your professionalism, dynamism and creative ideas made the work very enjoyable.
On behalf of the Diplomatic Press Agency, we wish You every success in the future and kudos for the next chapter of Your life full of new experiences that await You and Your family.
Source: Embassy of Hungary in Bogota