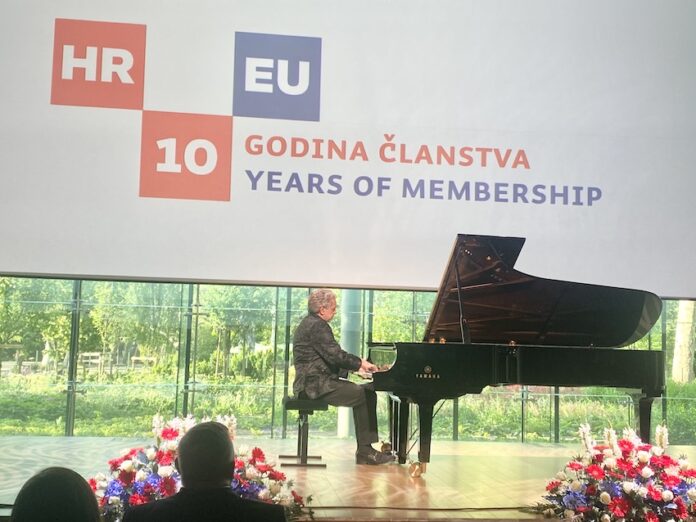 Written by Anna Popper
30 May 1990 is an exceptionally significant date, a turning point in the modern history of Croatia. The first democratically elected Croatian Parliament was formed 33 years ago, paving the way to freedom and independence, the creation of a sovereign Croatian state and the country's democratic transformation.
In 2023, the Republic of Croatia marks the 10th anniversary of its EU membership, which has brought the country manifold benefits such as stability, progress and security. Croatia had achieved incredible success in these 10 years: it became a credible member of the EU and NATO, enjoying international reputation, respect and a strong position in the heart of Europe, and being actively involved in EU decision-making. All these results were crowned by Croatia's accession to the Eurozone and the Schengen Area in January 2023. Looking back on this challenging journey, Croatians can be extremely proud of their achievements, as in an impressively short period Croatia has been completely transformed in all aspects of life, for which they deserve all the recognition and congratulations of the world.
On the occasion of these landmark anniversaries, the Embassy of Croatia in Budapest organised a grand celebratory event with a concert and reception at the Hungarian House of Music in Budapest.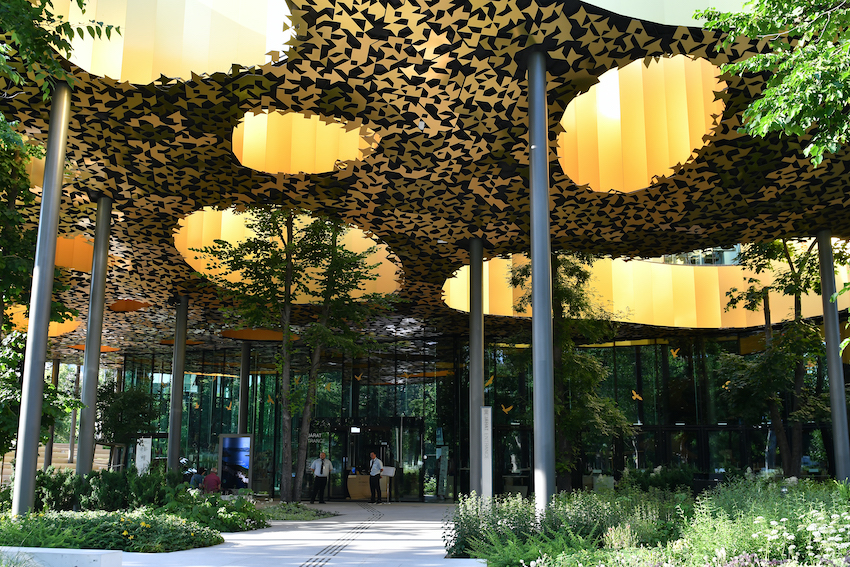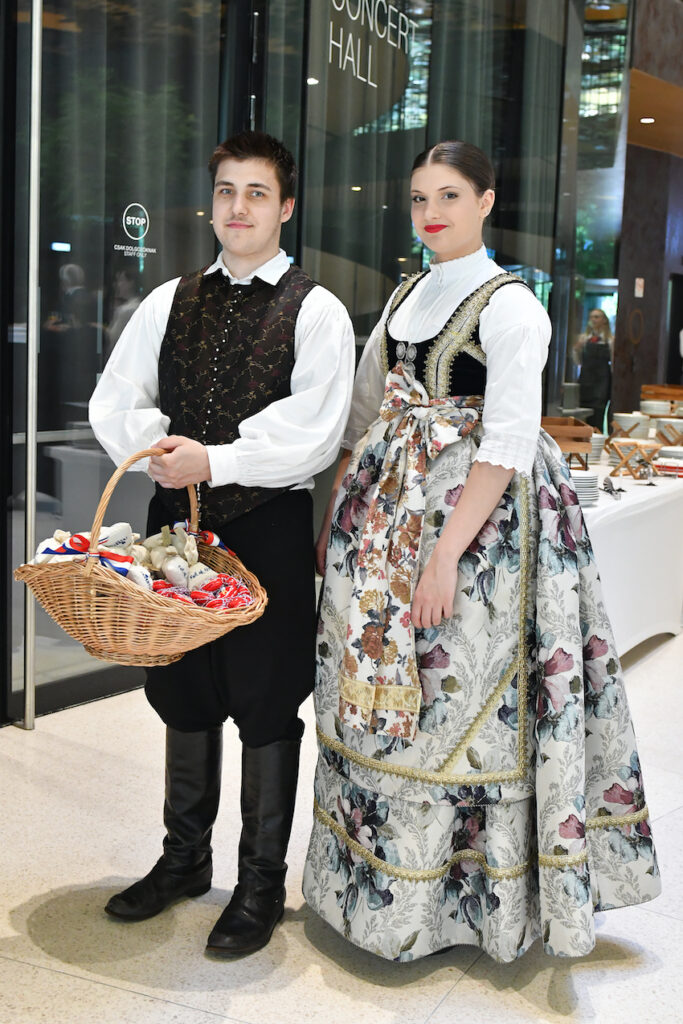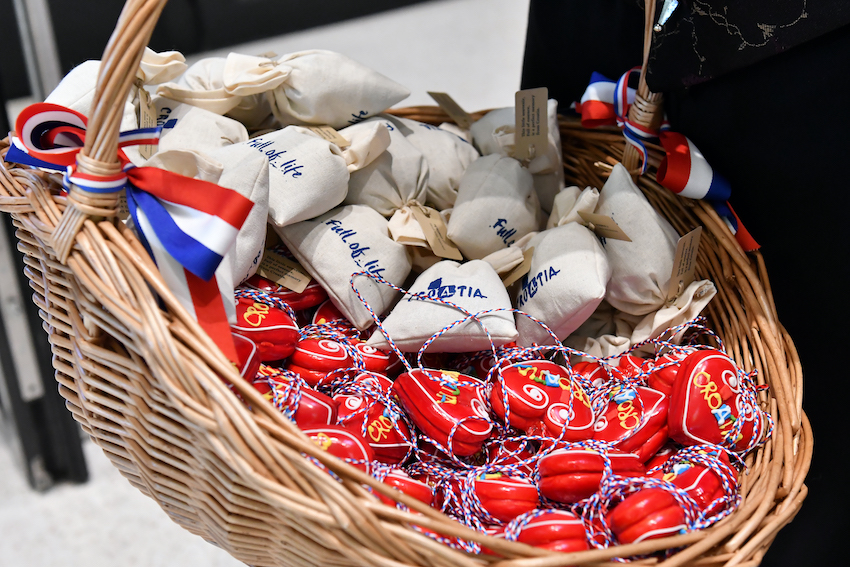 More than 300 invitees, including members of the diplomatic corps, representatives of the political, social, cultural, academic and business circles, Croatian nationals, Consul General of the Republic of Croatia Drago Horvat, Consular Counsellor Neven Marčić, Honorary Consul Atila Kos, Director of the Croatian Tourist Board's Representation in Hungary Ivana Herceg, Director of the Croatian Kindergarten, Primary School, Gymnasium and Student Home (HOŠIG) Ana Gojtan, as well as presidents of most Croatian self-governments in Budapest and friends of this beautiful country, a historic neighbour of Hungary, attended this significant event.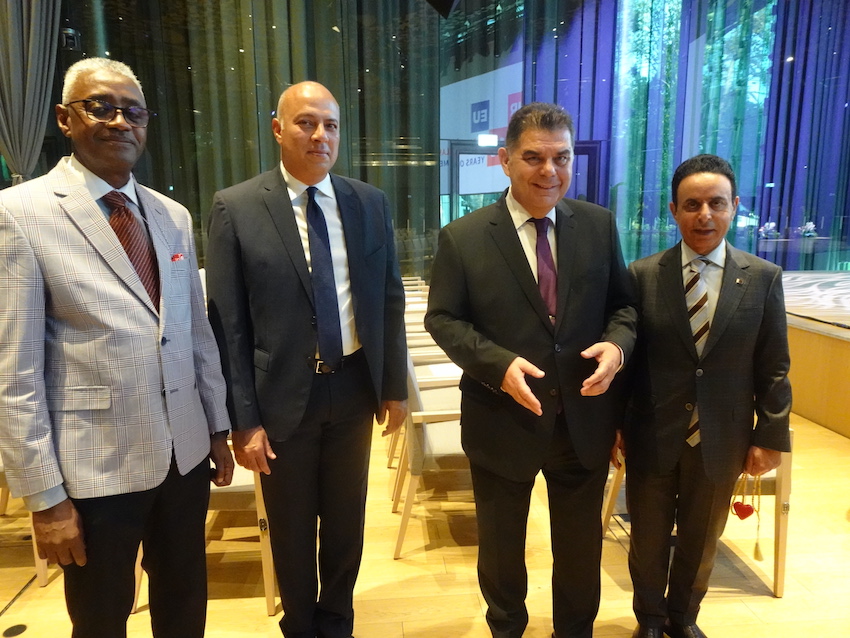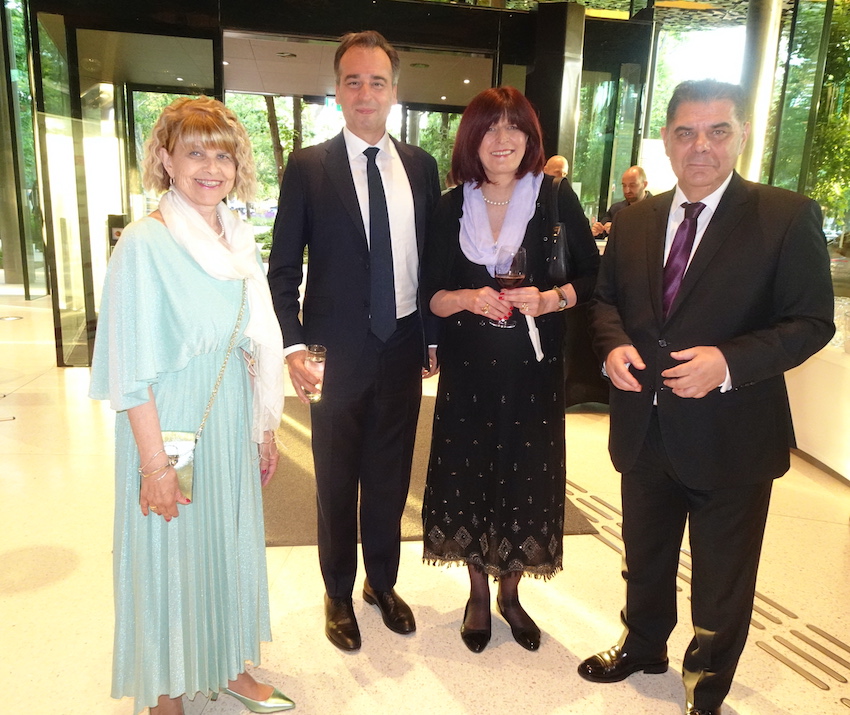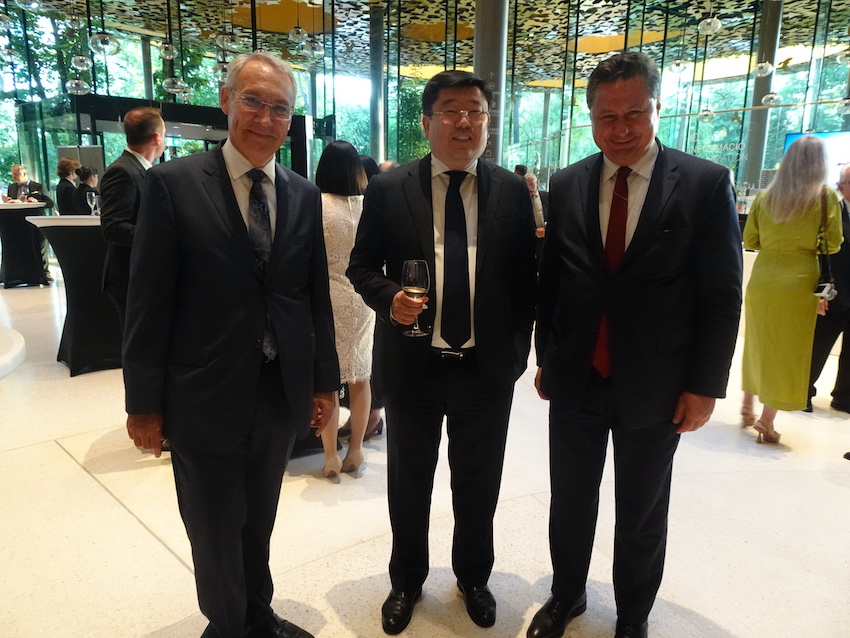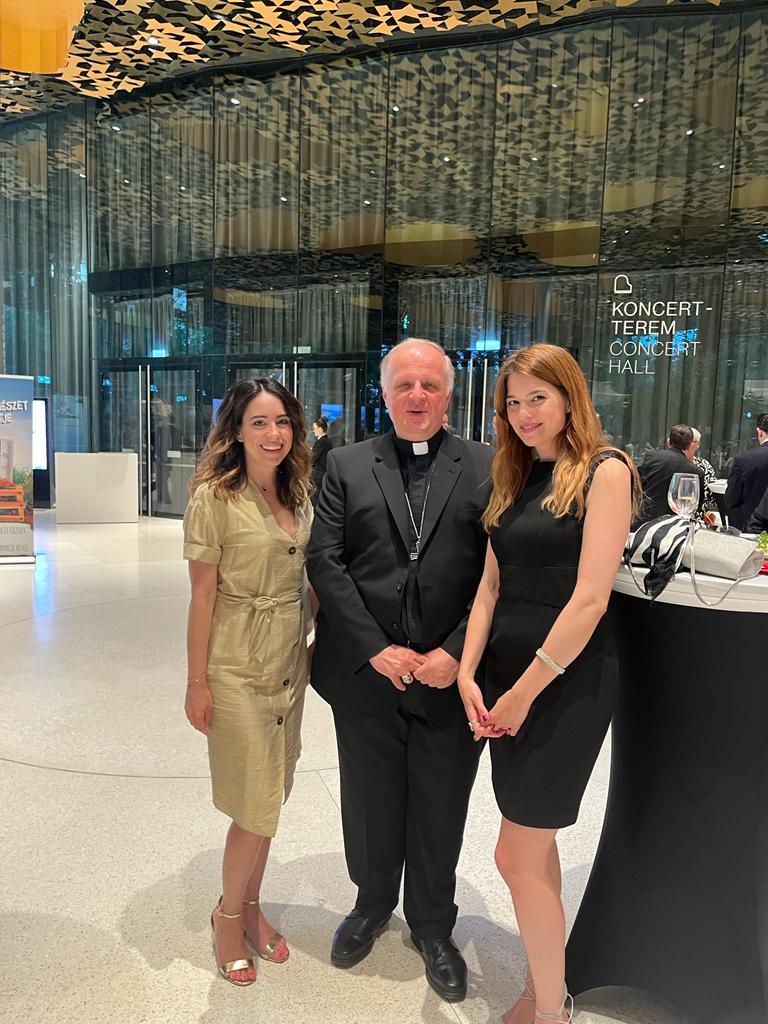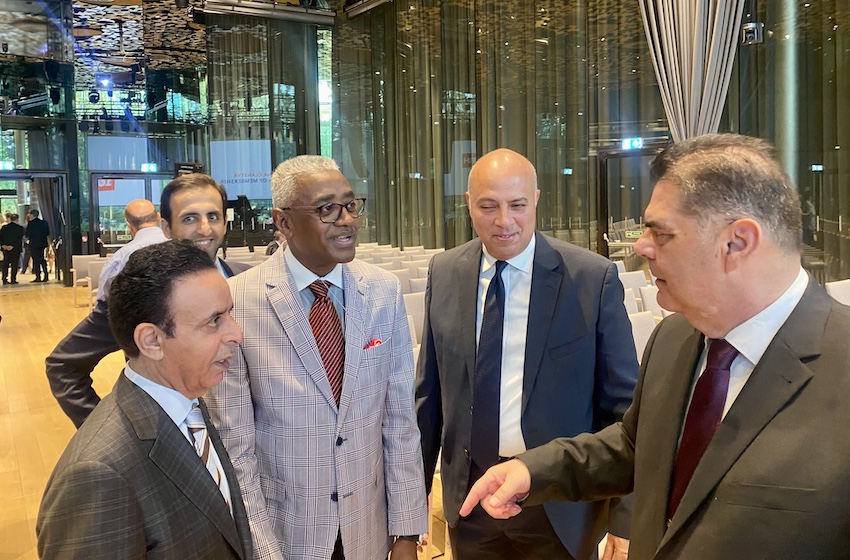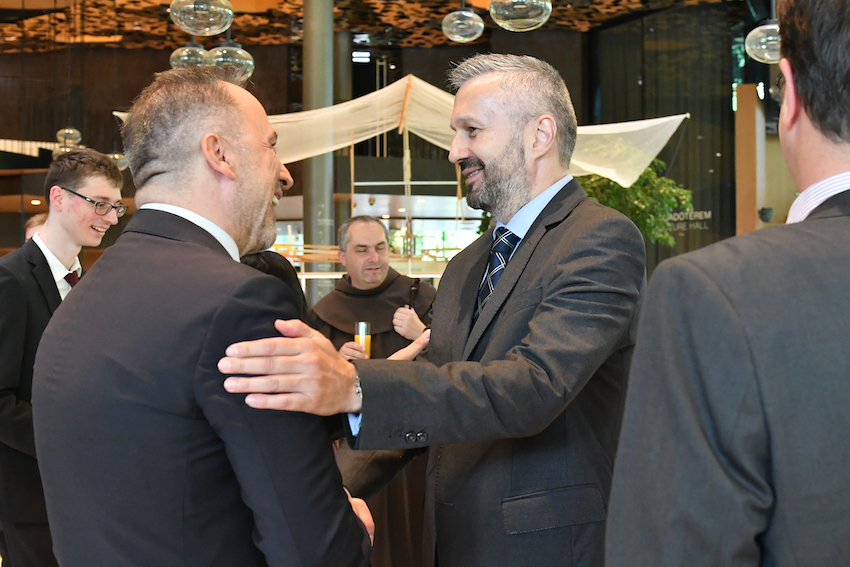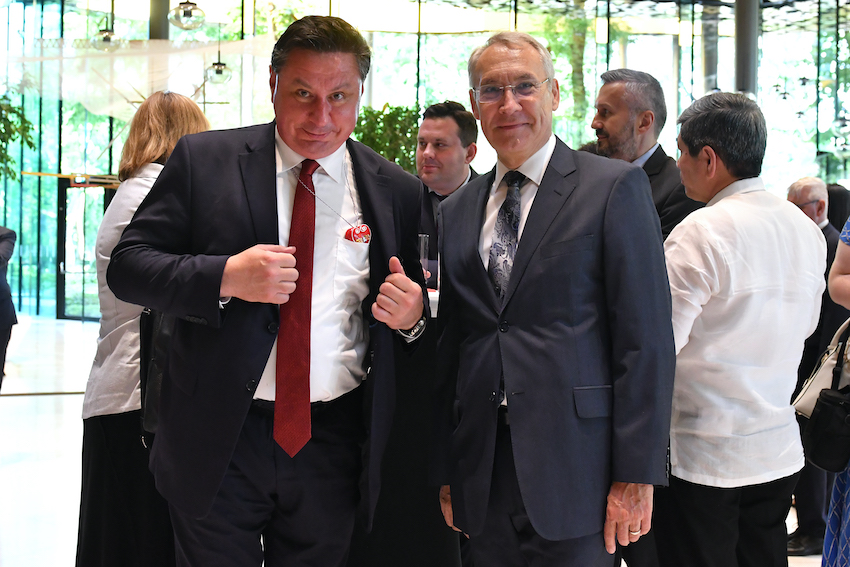 The ceremony began with the singing of the national anthems of Croatia, Hungary and the European Union.
H.E. Mladen Andrlić, Ambassador of the Republic of Croatia to Hungary welcomed the attendees and the Guest of Honour, Mr Tibor Navracsics, Hungarian Minister of Regional Development and EU Funds, and addressed the distinguished audience with a special speech: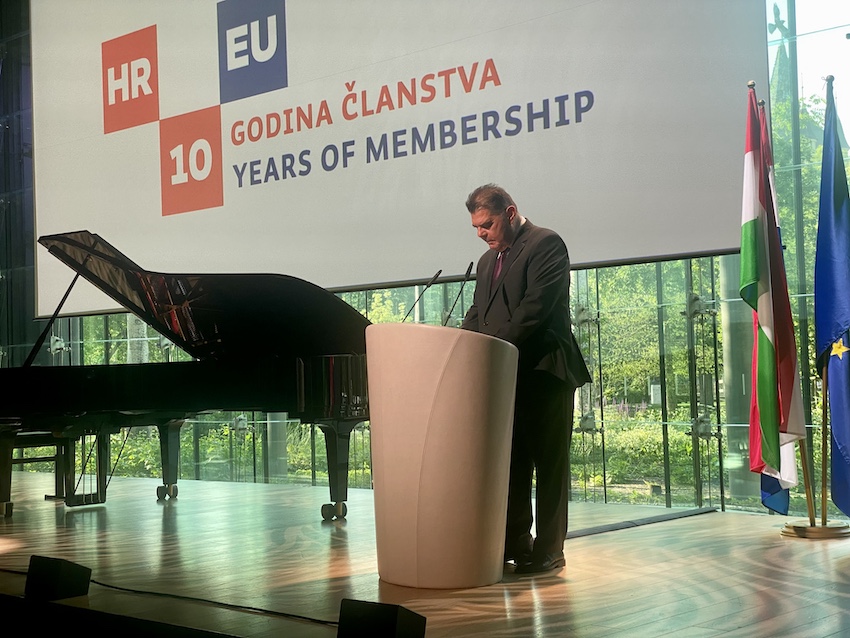 "It gives me great pleasure to greet you all in this magnificent Hungarian House of Music, where we mark our National Day but also the first 10 years of our EU membership. We celebrate the National Day of the Republic of Croatia as one of the most important days in our history – 30th May 1990,when the first democratically elected parliament was constituted. And there is a historical role of the Croatian Parliament in preserving Croatian statehood throughout many centuries.
However, in these hard times of brutal aggression against the state of Ukraine, Croatia stands firmly for Ukrainian sovereignty and independence in today's free world. Slava Ukraini!
In these unprecedented times of global challenges, from COVID-19 to the energy crisis, we in Croatia follow the paths of progress and democracy. And we have managed to achieve great results. In short, from independence and being a victim of aggression to victory in war, and EU and NATO membership. This year we joined the Eurozone and the Schengen area. Our success also sends a positive signal to the Western Balkans: hard work and reforms do pay off!
All this means that Croatia is well integrated with both legs in the EU, and a reliable ally in NATO. Today's crisis also asks for the EU and NATO as essential tools for fulfilling the key national objectives, strengthening national sovereignty and providing security for our citizens. Croatia's achievements are based on teamwork and splendid individuals: remember Luka Modrić!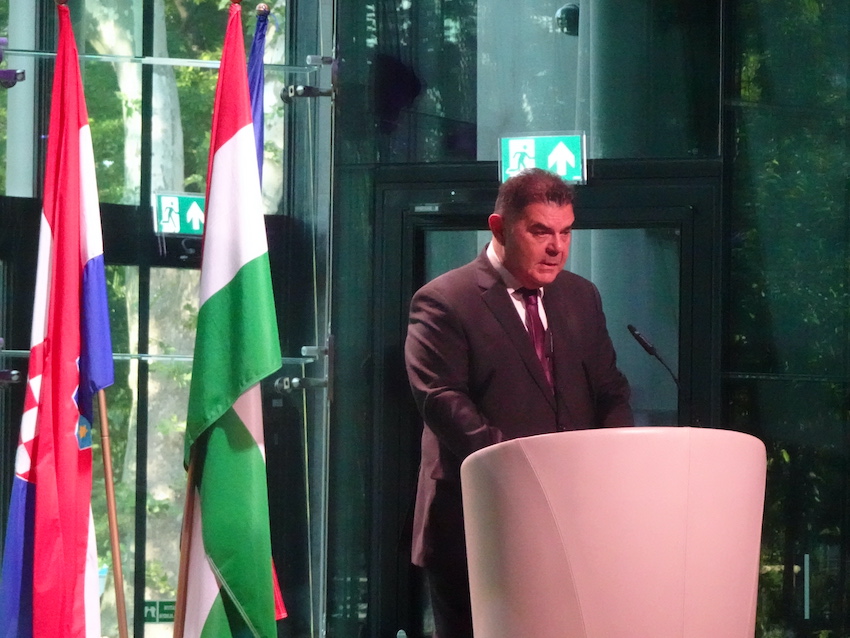 Minister Navracsics, dear Tibor,
this all could not be achieved without understanding and cooperation, like the one we have had with Hungary for centuries! Hungary's support for Croatia's independence and your most precious bids for our EU and NATO membership are now leading to ever closer activities in so many fields. A very special case of effective mutual protection of minorities is an important added value not only bilaterally, but even worldwide.
Yes, thank you Hungary and Hungarians, but let me also thank the Croatian National Tourist Board as our major co-organizer, as well as the sponsors – Podravka, Orbico, GDI, all those from Požega and Pag, and others. At the end let me express my gratitude to my family and Embassy staff for all their efforts, in particular while preparing this event with the most splendid organizers of the Hungarian House of Music and Rampart Catering."
"Long live Croatia! Long live Hungary!"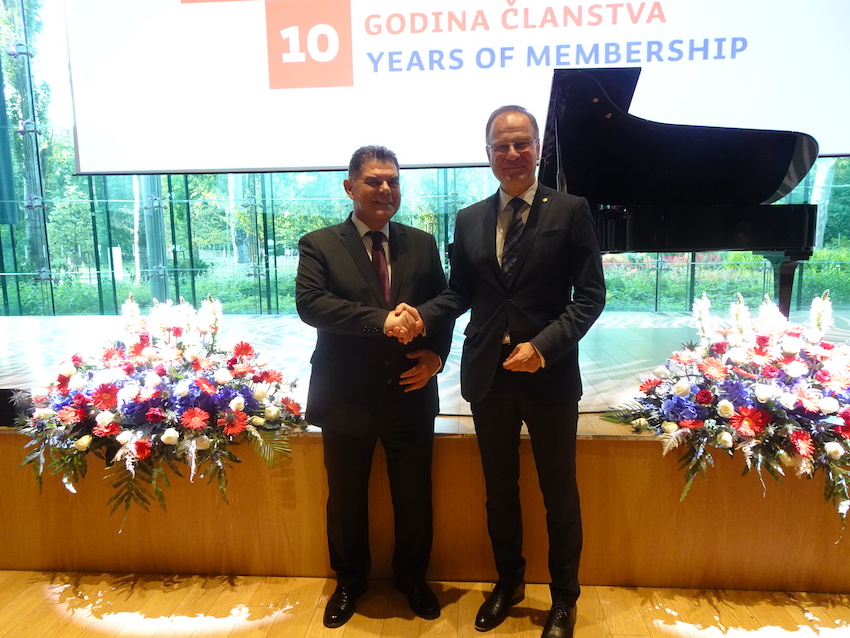 In his speech, on behalf of the Hungarian Government, Minister Tibor Navracsics expressed his thanks for the invitation to this wonderful event and said: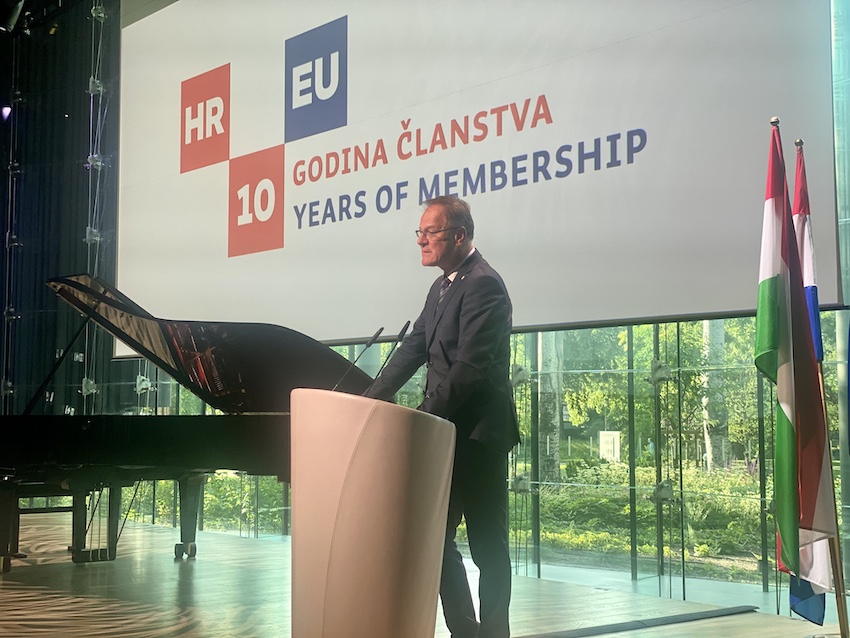 "For Hungary, supporting Croatia is a historical obligation in relation to the efforts of that country, which is the basis of good neighbourly relations."
"We are friends with Croatia, we have always been friends.
I also think that we will be both friends and strategic partners in the future", he added.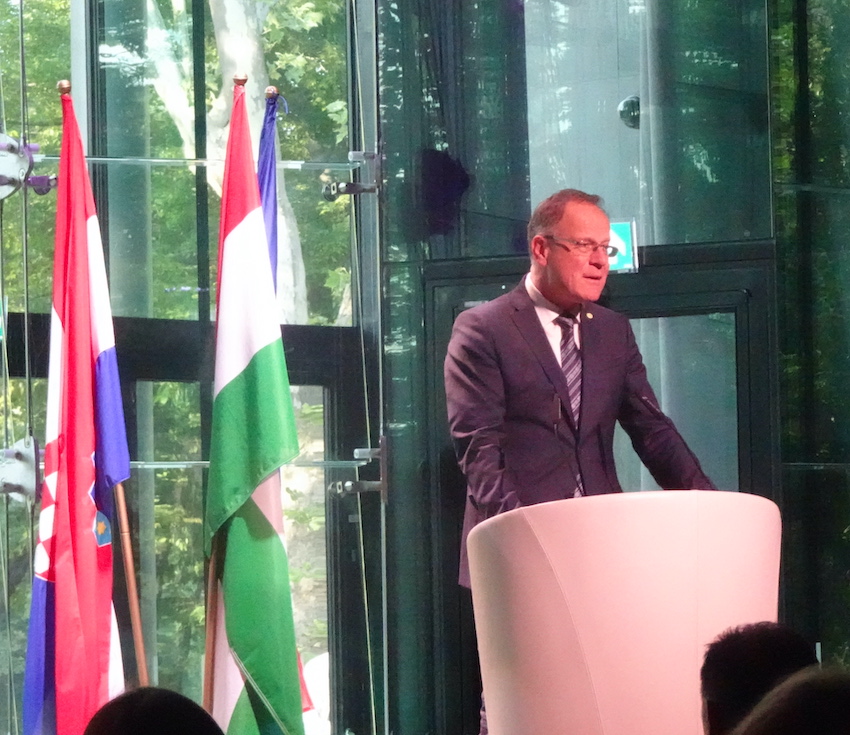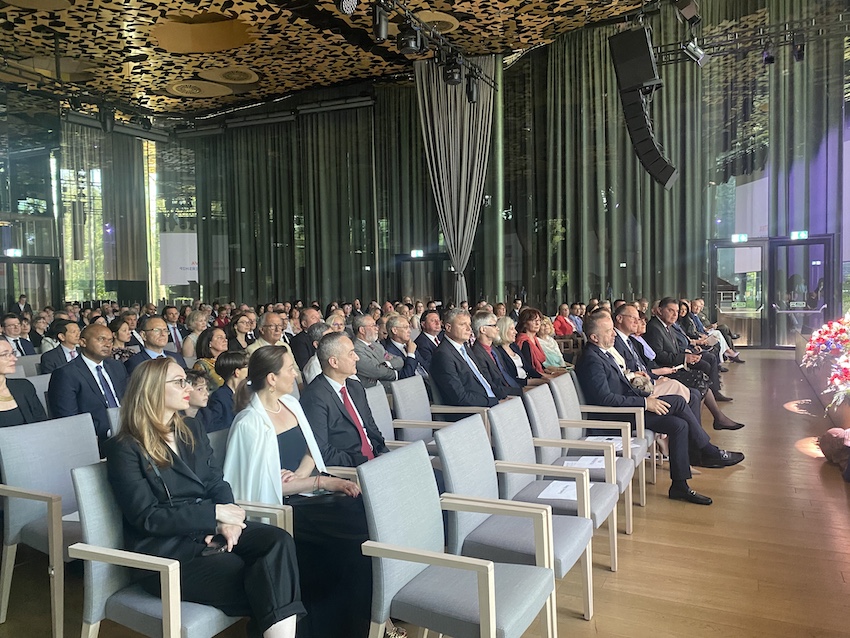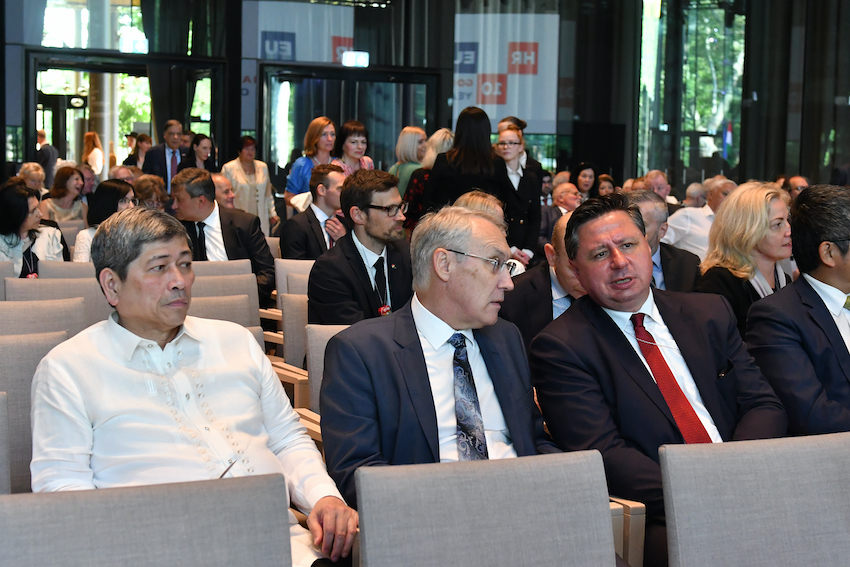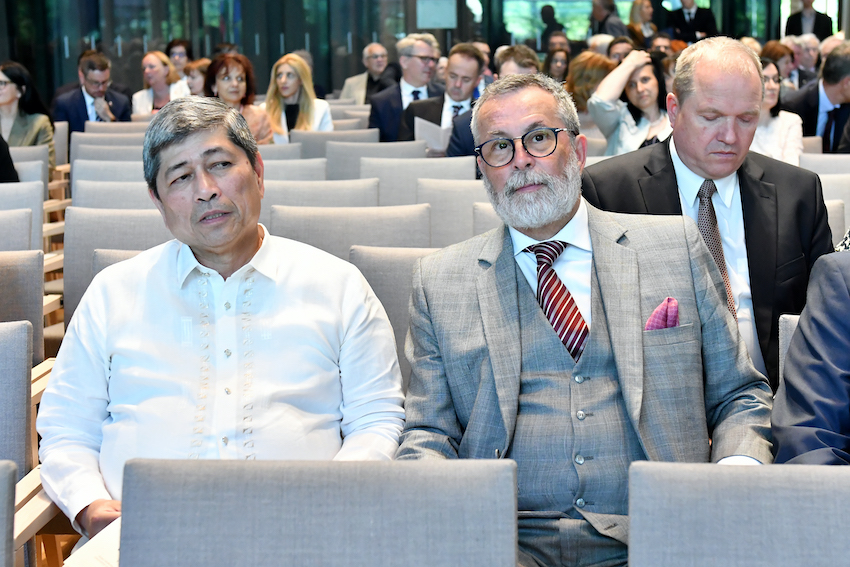 After the official part, music became the protagonist of the event on the stage of the extraordinary Hungarian House of Music. It was interpreted by the world-famous Croatian pianist, the virtuoso Lovro Pogorelić, performing selected pieces from great European composers for the special occasion: Nuages gris (Grey Clouds) by Franz Liszt, Sonata by Josip Štolcer-Slavenski and Symphonic Etudes op.13 from Robert Schumann. With this choice of elegiac, but also cheerful musical works, Lovro Pogorelić has perfectly conveyed all the dilemmas humanity is facing today in these difficult times and all the wishes people have for tomorrow.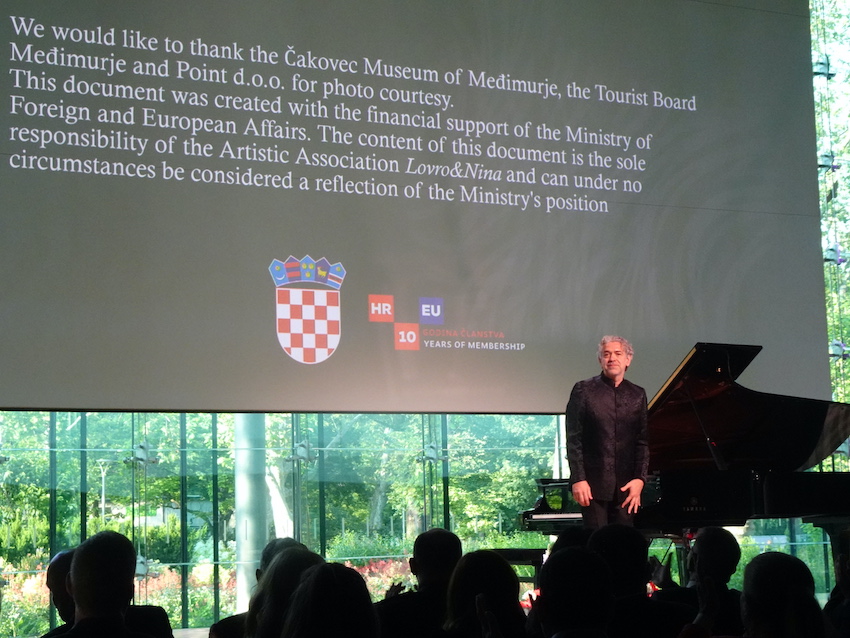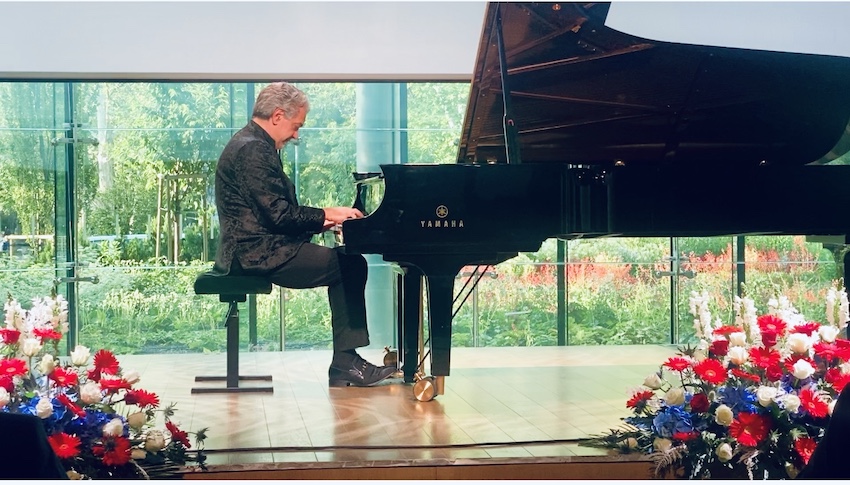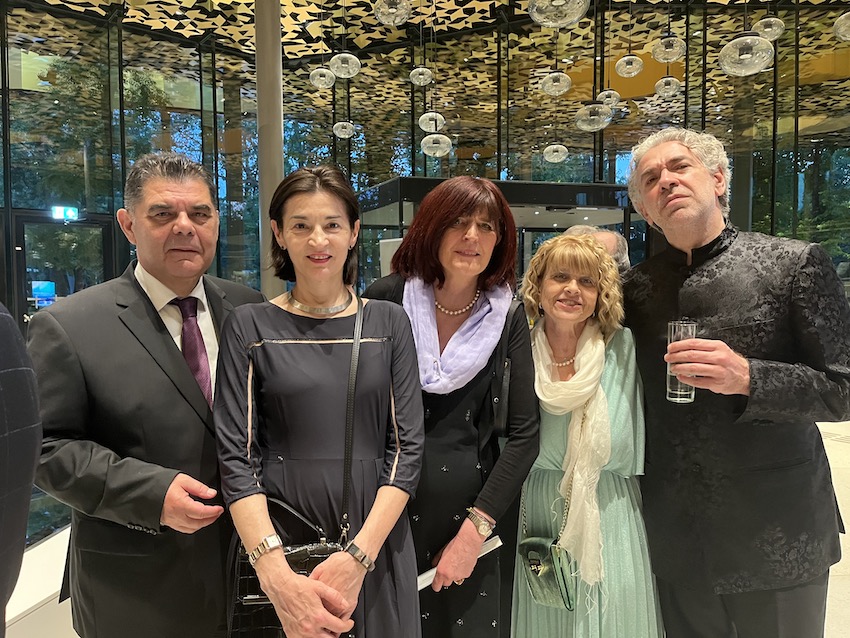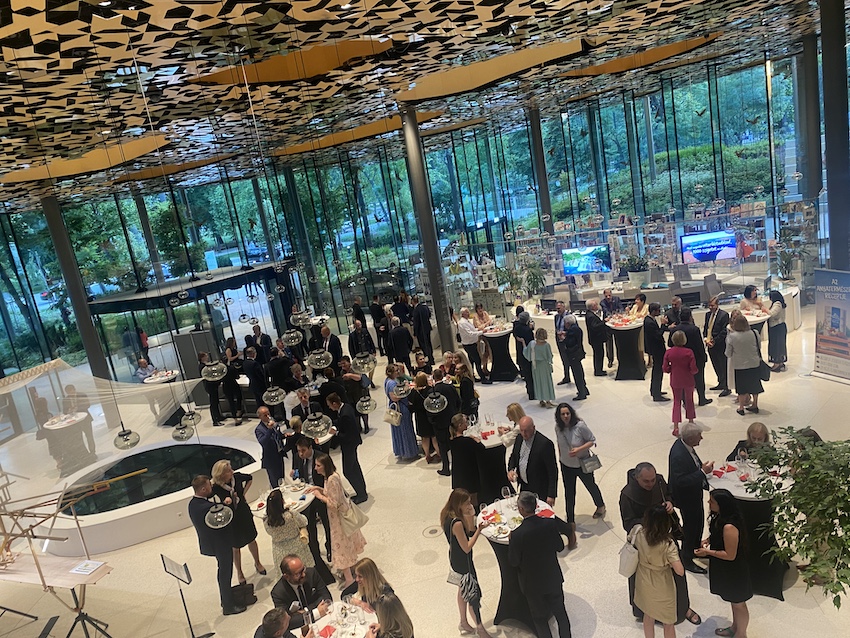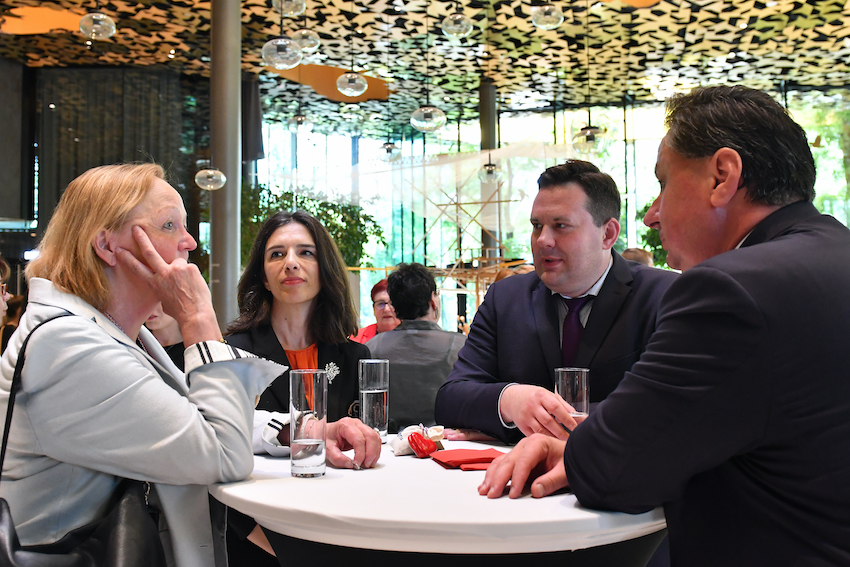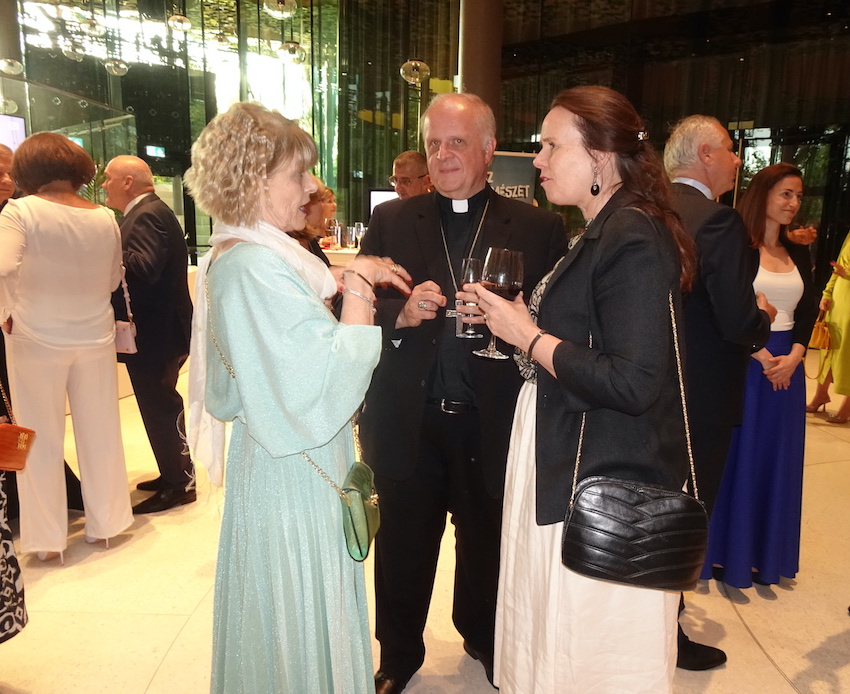 Source: Embassy of the Republic of Croatia in Budapest
Photos: Neda Maretikj and DPA