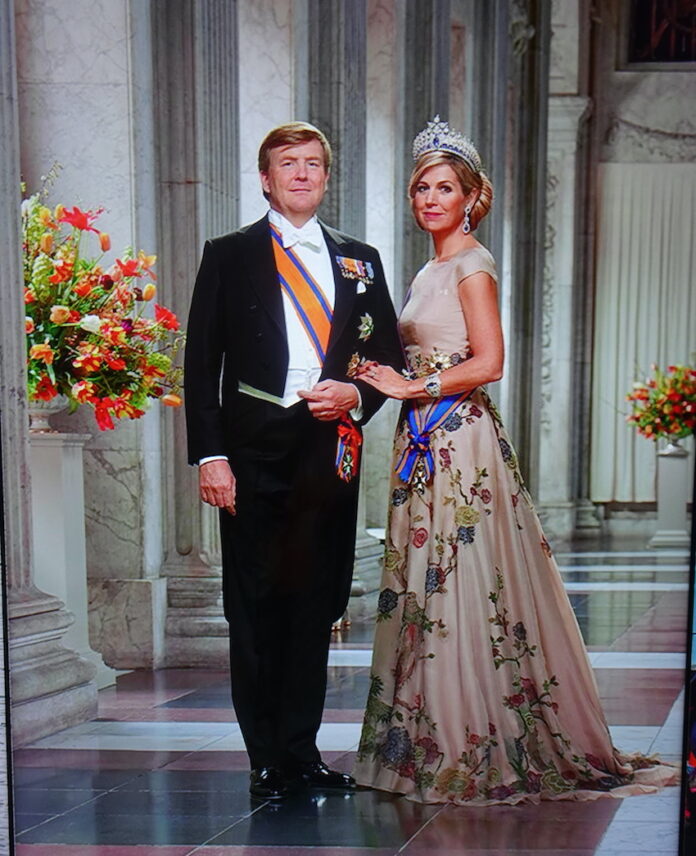 Edited by Anna Popper
Celebrating the monarch's anniversary has been a tradition in the Netherlands for several generations. King's Day is an annual national holiday in honour of His Majesty Willem Alexander, King of the Netherlands, celebrated on 27 April 2023. It is the most popular holiday, when the country turns orange, the traditional colour of the Dutch monarchy, symbol of the nation's unity and solidarity. Orange is the beloved colour in the Netherlands and people express their national pride by wearing it. The colour refers to the family name of the Dutch royal house of Orange-Nassau, whose ancestor William of Orange founded the Netherlands in the 16th century.
On the occasion of the King's Day, the Embassy of the Netherlands in Budapest hosted a grand reception in the beautiful Romanesque Hall of the Museum of Fine Arts. Hundreds of guests attended the event – members of the diplomatic corps, representatives of the Hungarian cultural and business circles, prominent personalities and many of the Dutch community.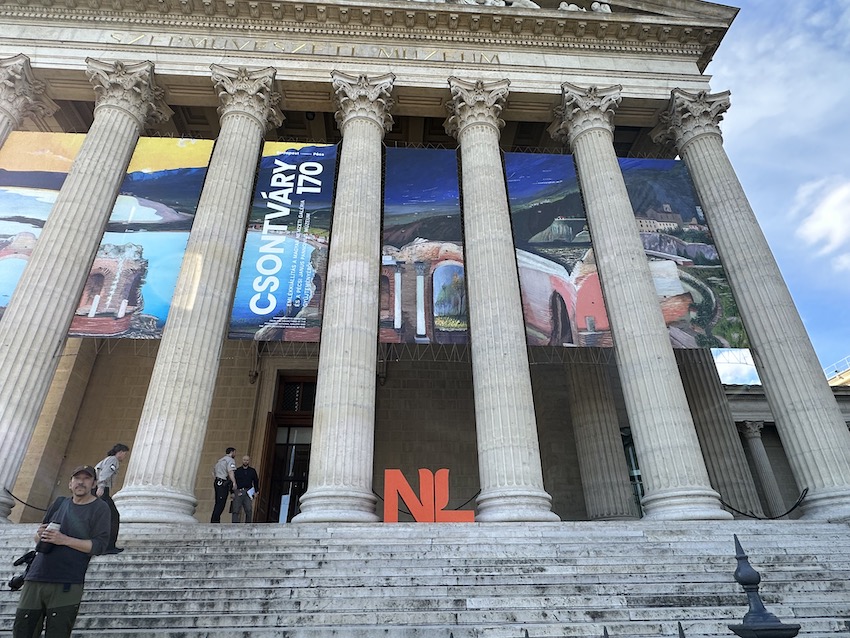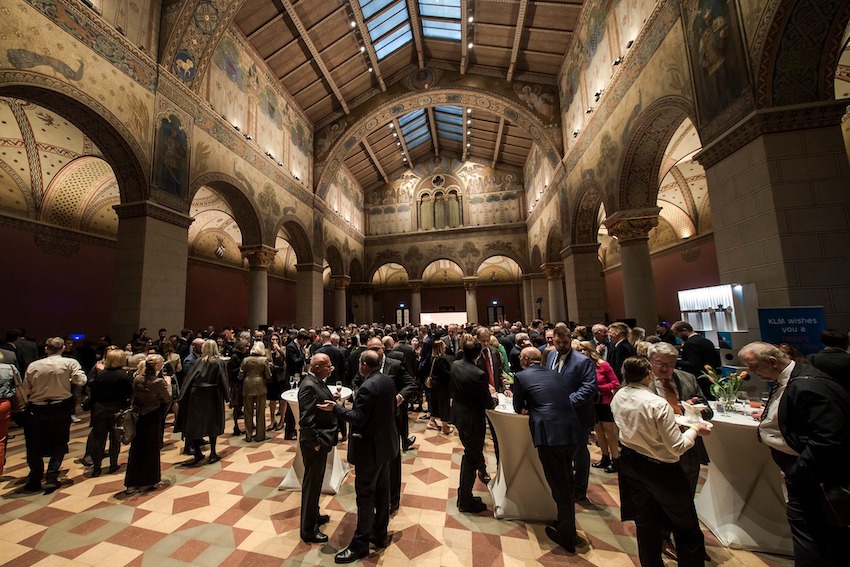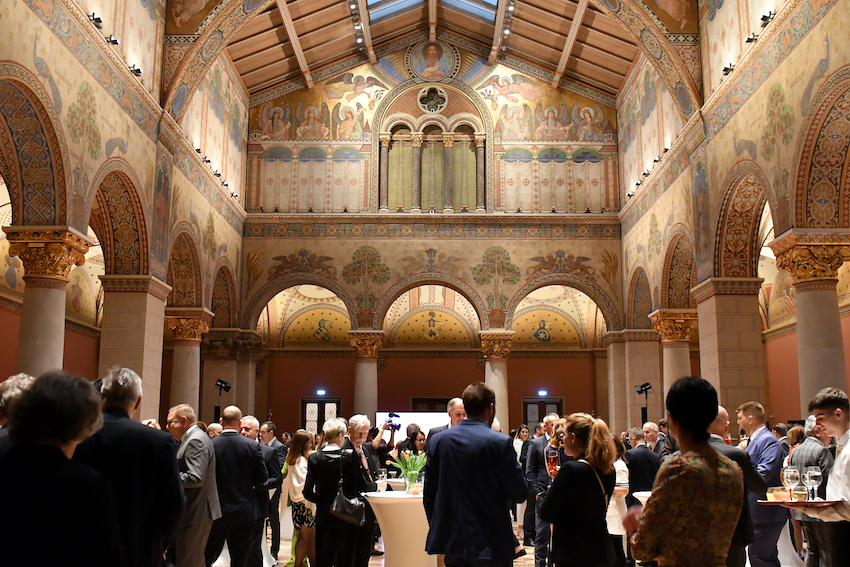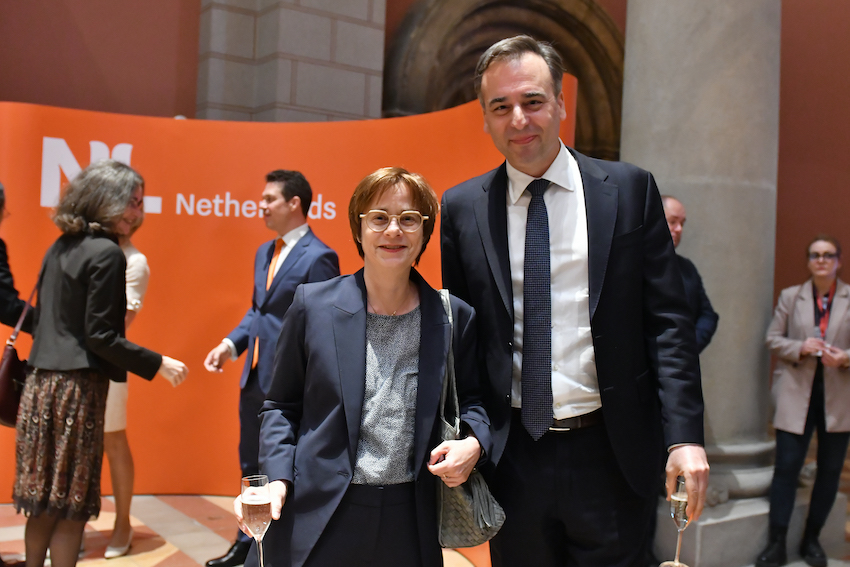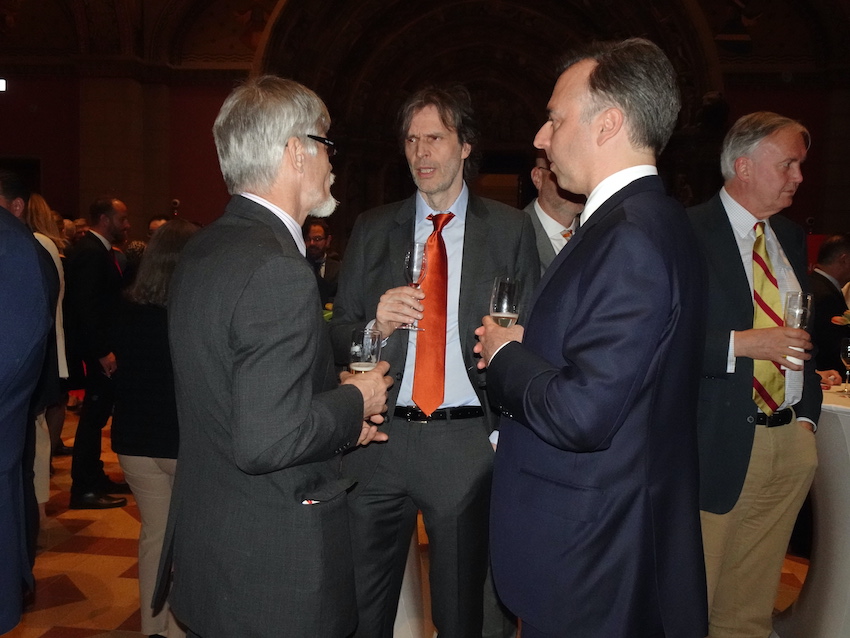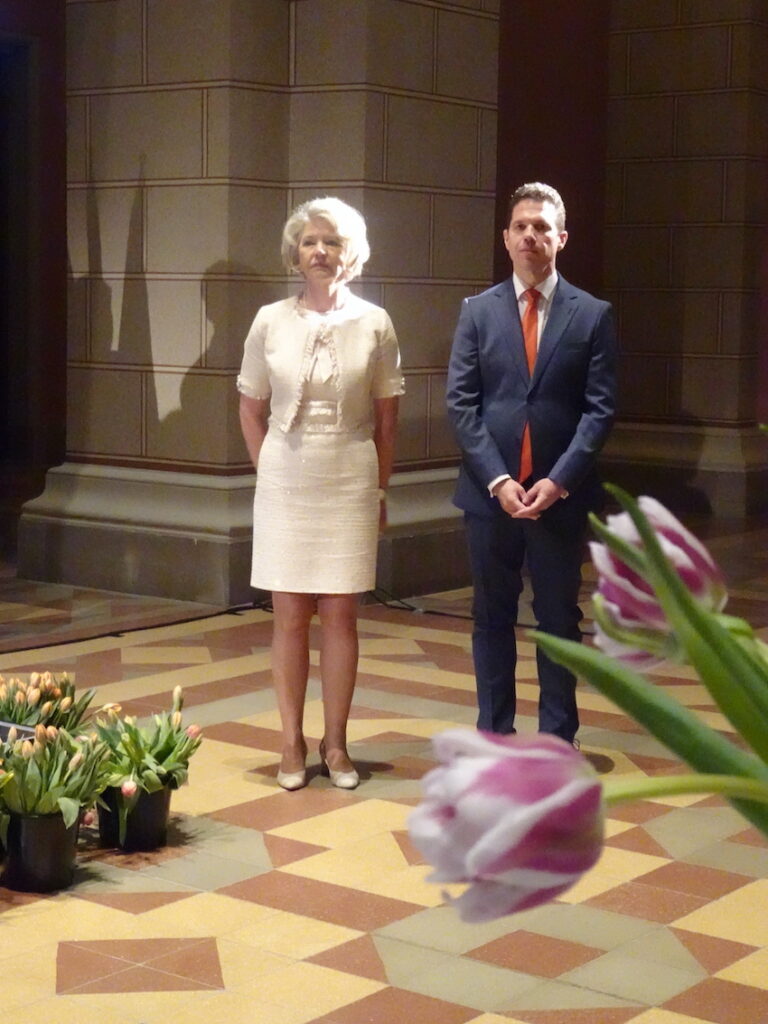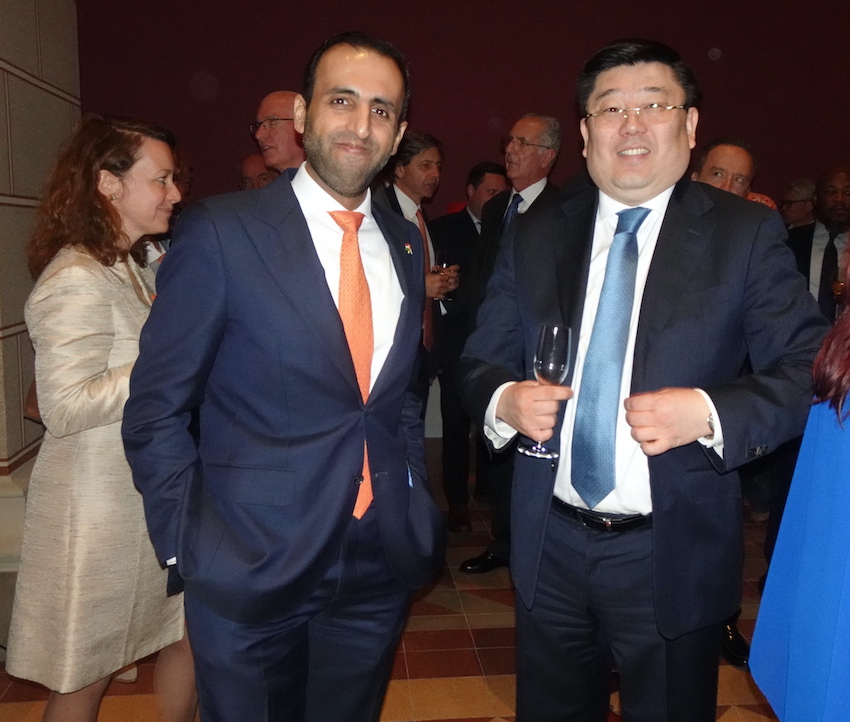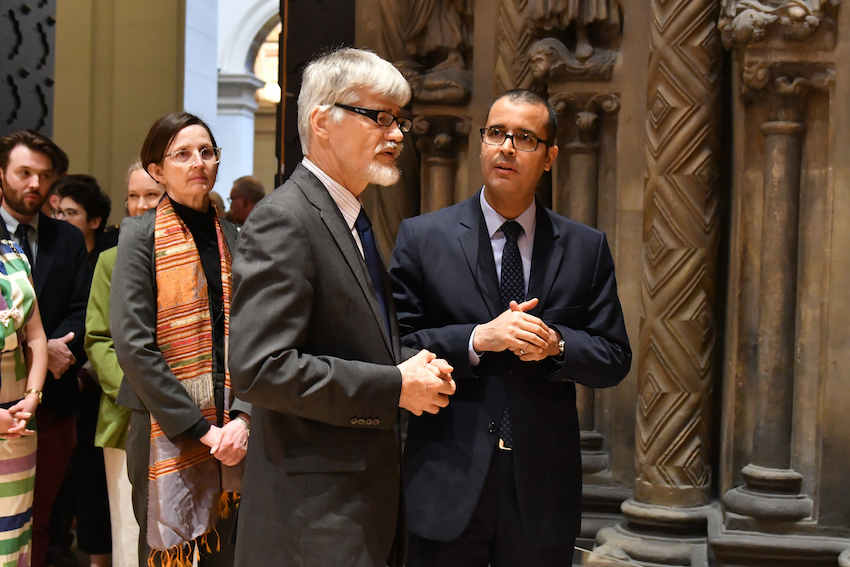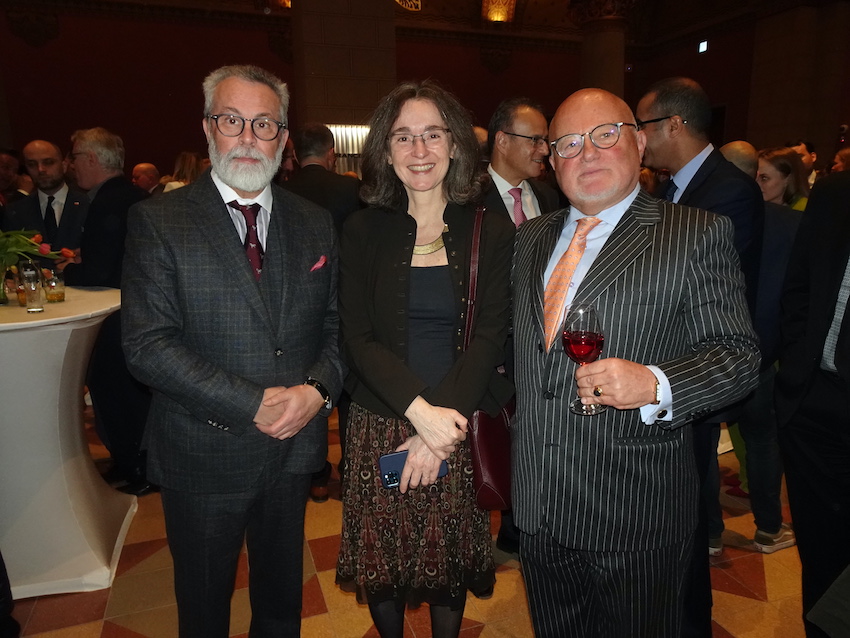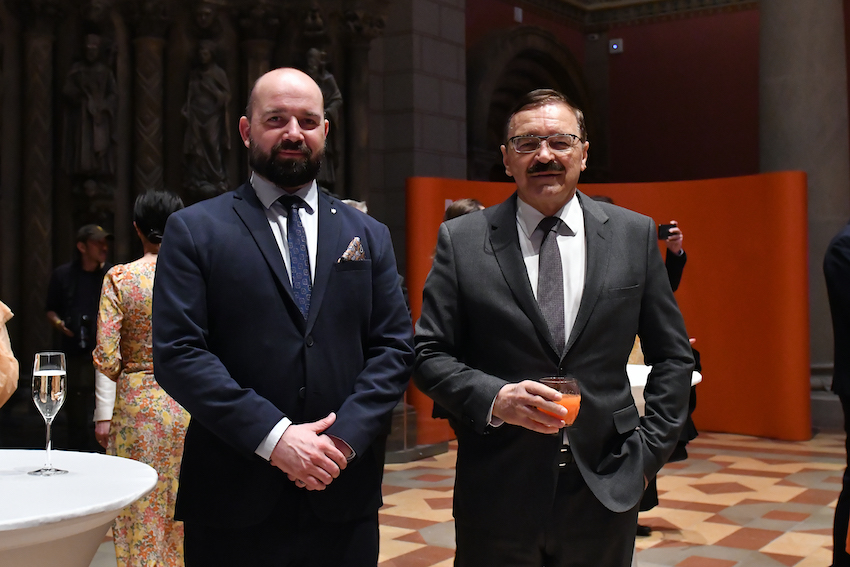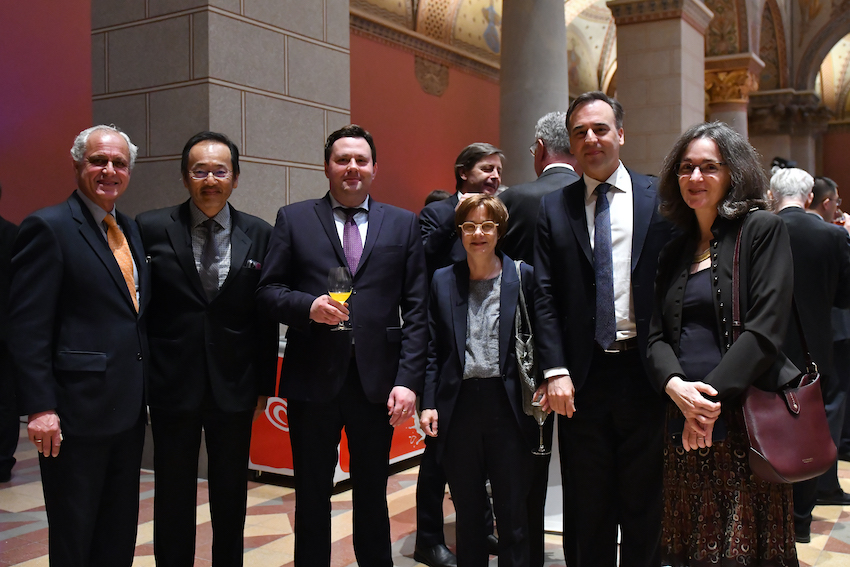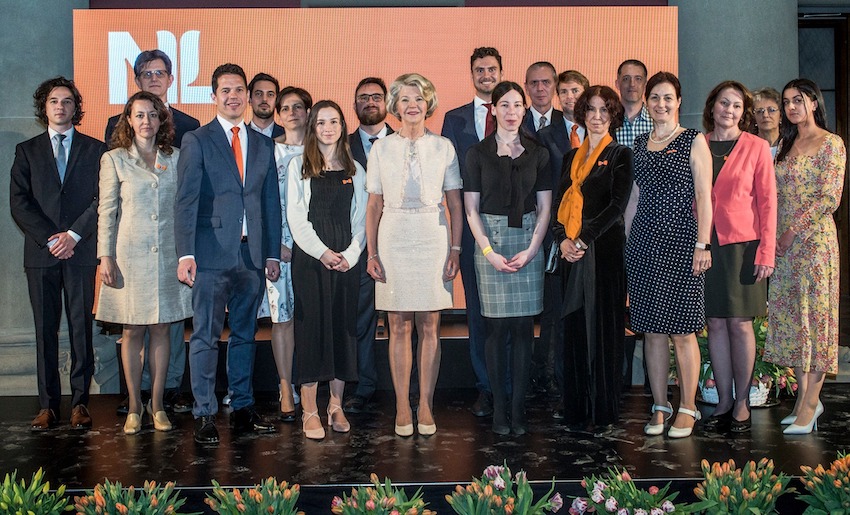 The event started with the national anthems of the Netherlands, Hungary and the European Union, performed by an excellent Hungarian choir.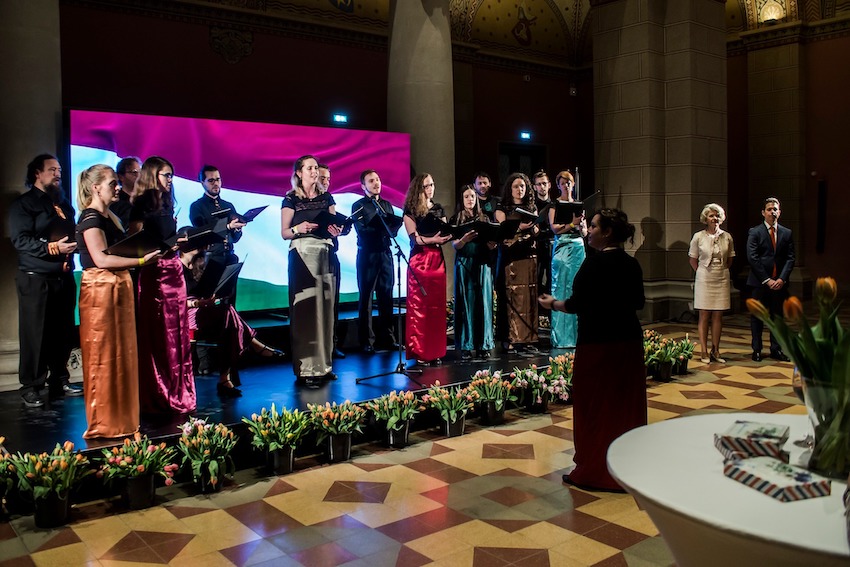 This was followed by the remarks of H.E. Désirée Bonis, Ambassador of the Netherlands to Hungary, who asked the audience for a minute's silence, honouring the victims of the Russian aggression against Ukraine.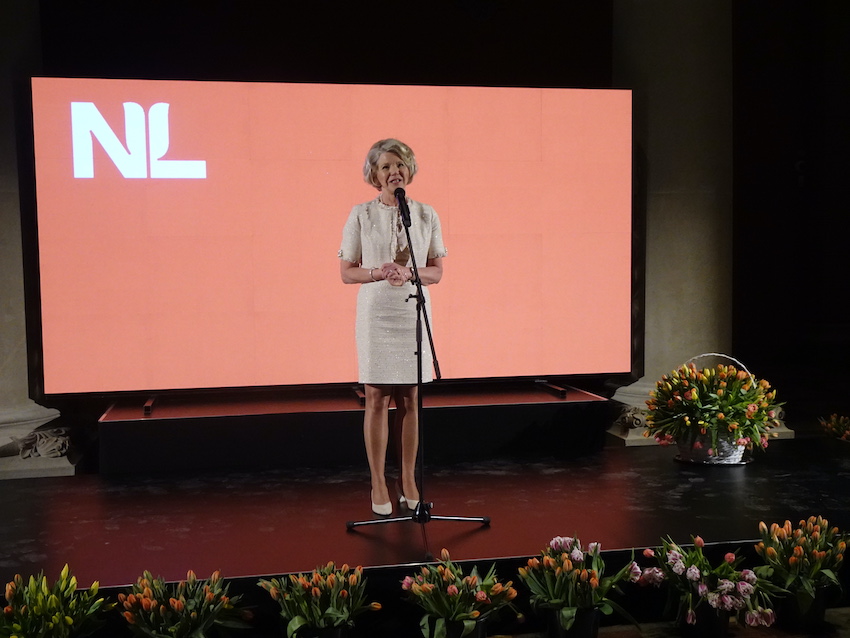 The Ambassador praised the intense business ties between the two countries, the Netherlands is among the top 10 investors in Hungary, and there are already over 500 Dutch companies in Hungary. The Netherlands would like to further increase trade relations between the two countries by prioritizing certain areas where many promising prospects are seen to grow business. She also talked about the historical and cultural background between the two countries, which began in the 17th century. She also talked about the lively cultural exchanges and the high number of Dutch productions to be enjoyed in Hungary, such as a great exhibition of Hieronymus Bosch at the Museum of Fine Arts, guest performances of the Concertgebouw Orchestra in MÜPA and a Dutch photo exhibition about Budapest. In September 2023, the Netherlands will be the guest country at the Budapest Book Festival.
While proposing a toast, the Ambassador thanked the guests for attending and the Dutch companies for their generous sponsorship and support in organising the King's Day celebration event in Budapest.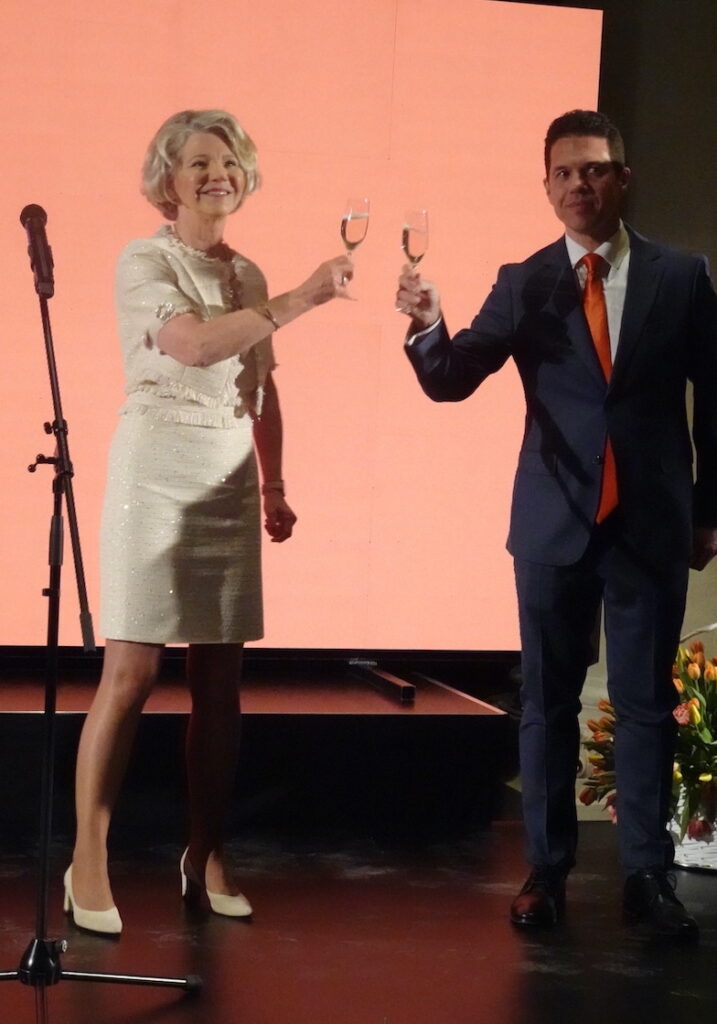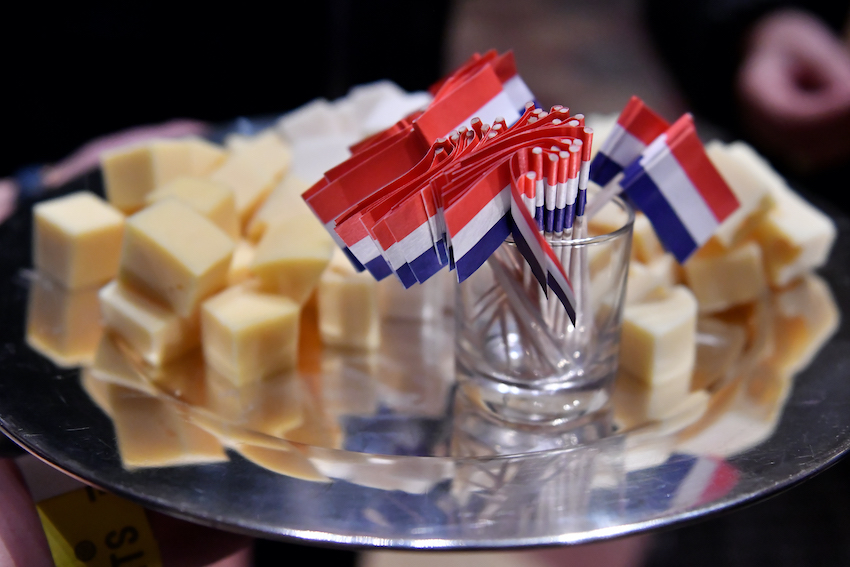 KLM offered two flight tickets as a raffle prize for lucky participants to win.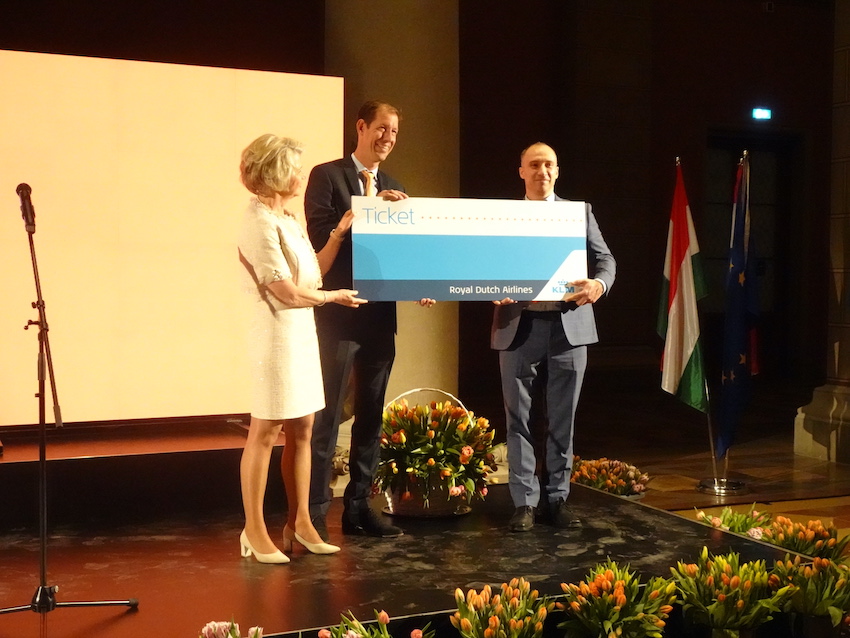 Source: Embassy of the Netherlands in Budapest