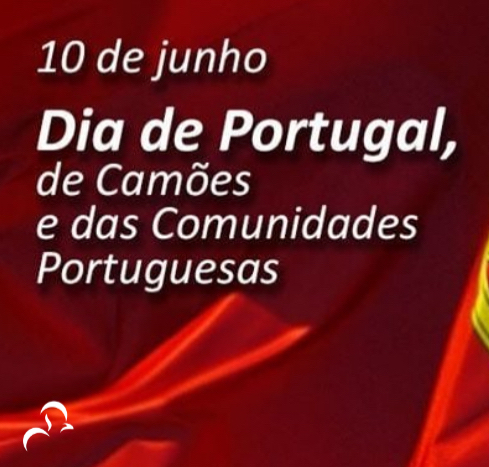 Edited by Anna Popper
The 10th of June is dedicated to Portugal Day, when Portugal and Portuguese communities all around the world commemorate the death of their national poet, Luís Vaz de Camões in 1580.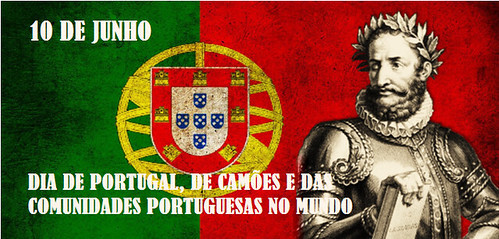 Celebrating this important anniversary, H.E. Jorge Roza de Oliveira, Ambassador of Portugal to Hungary and his wife hosted a reception at the Ambassadorial Residence attended by officials of the Hungarian political, social and cultural life, members of the Diplomatic Corps and friends of Portugal.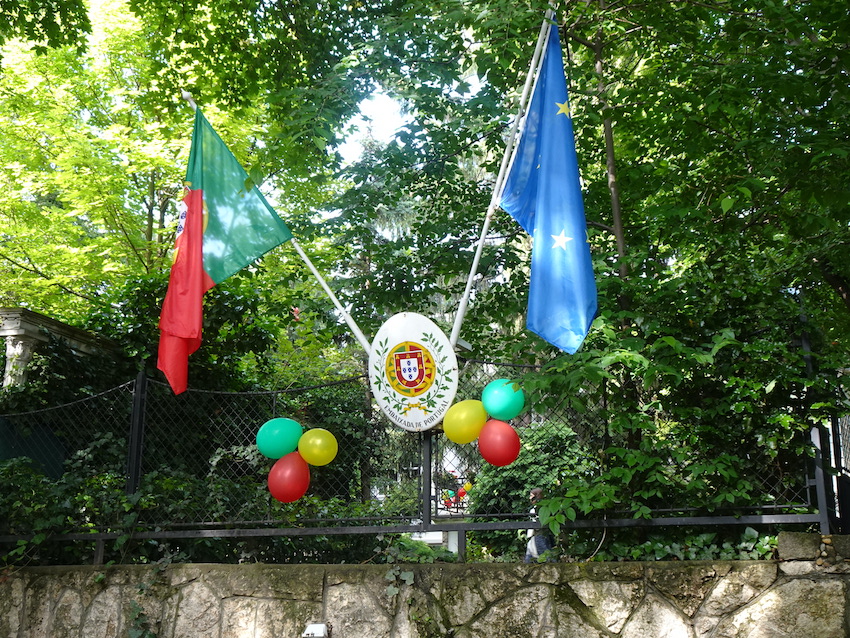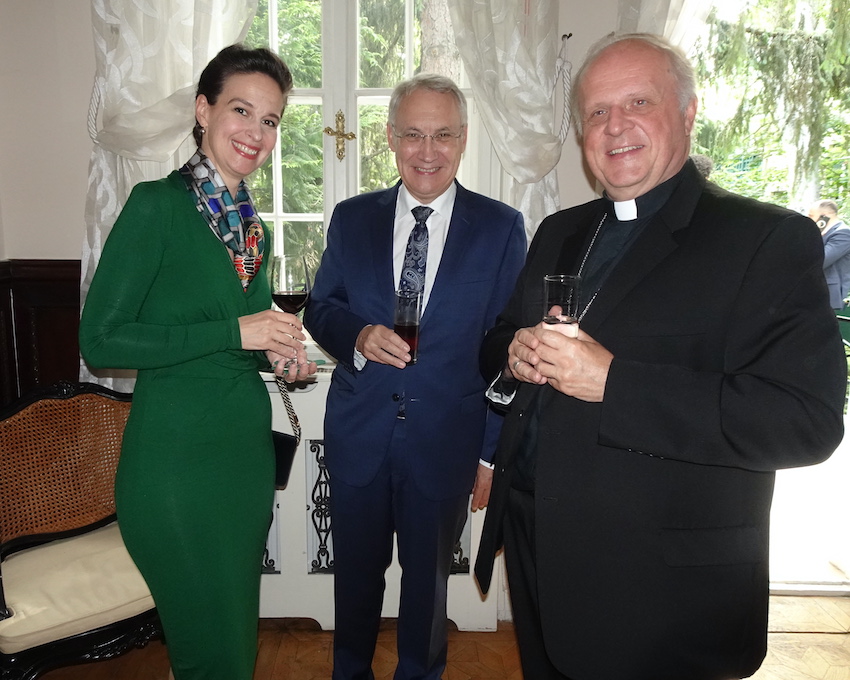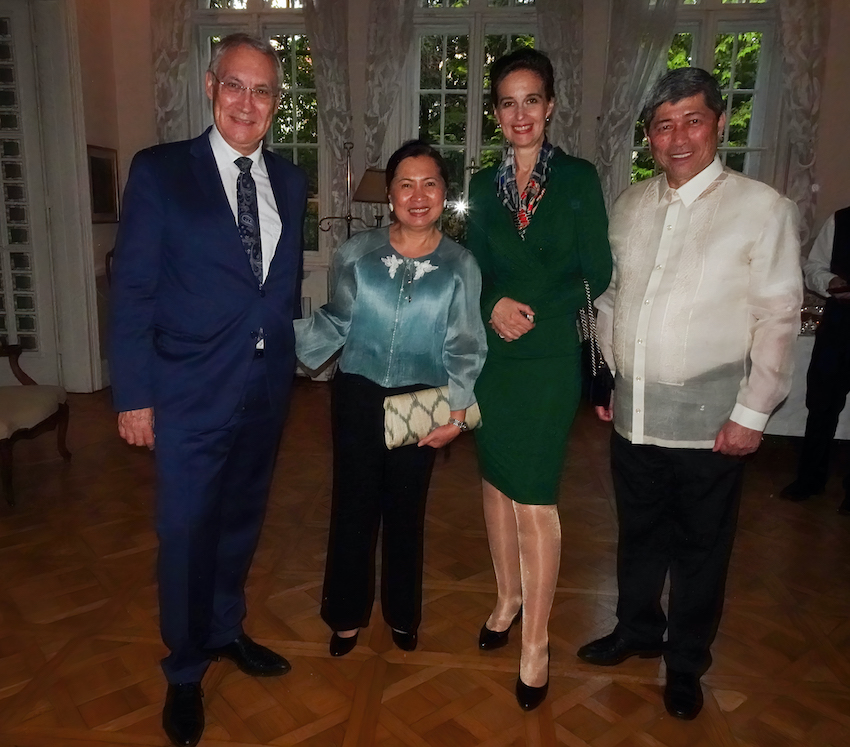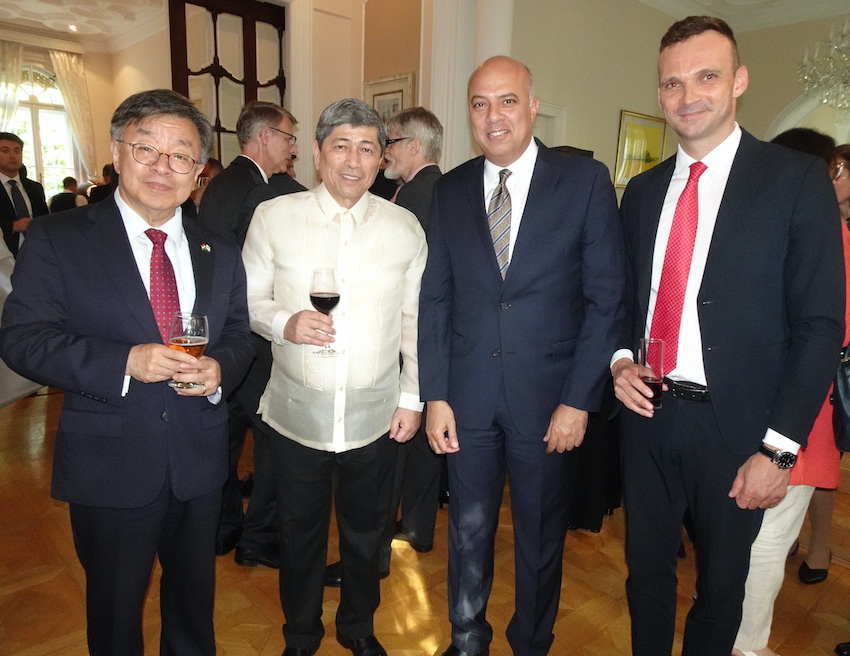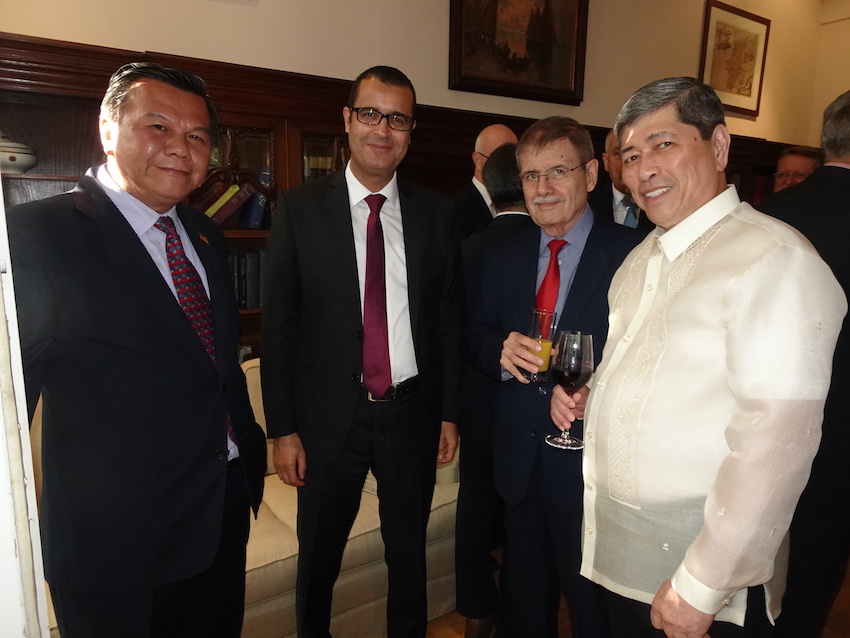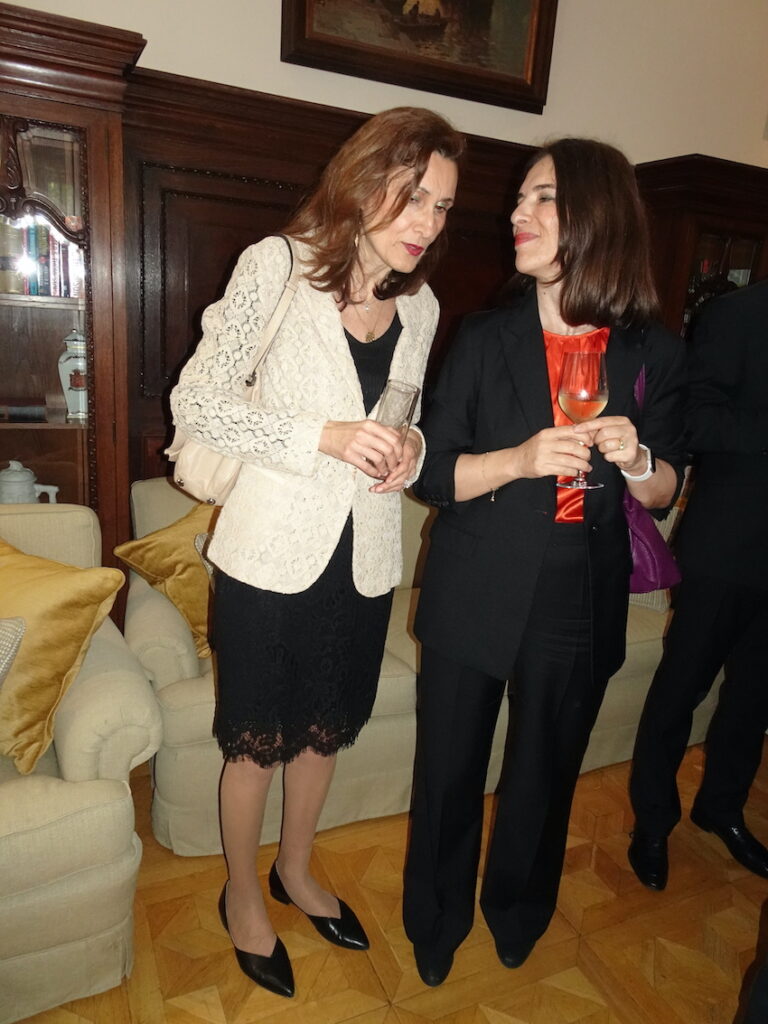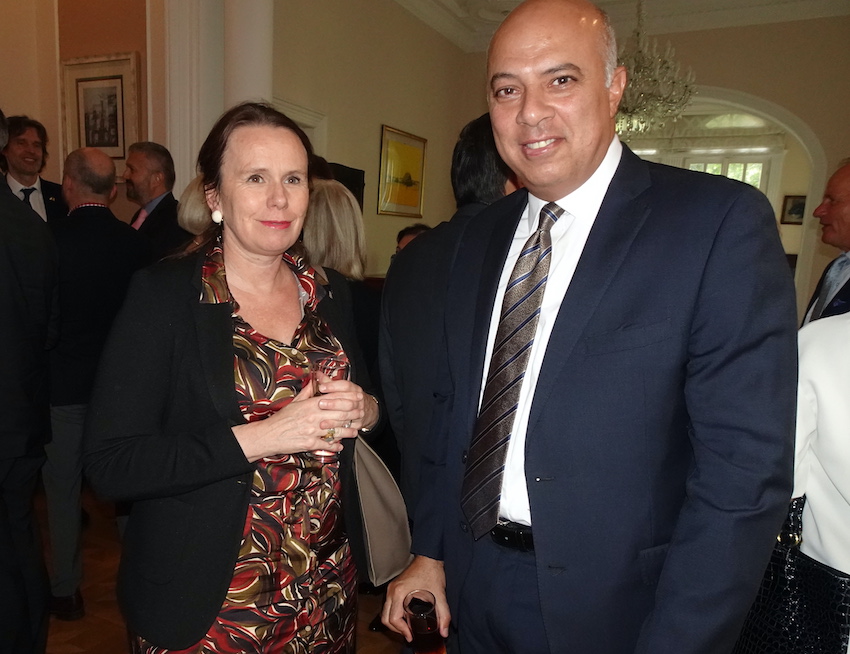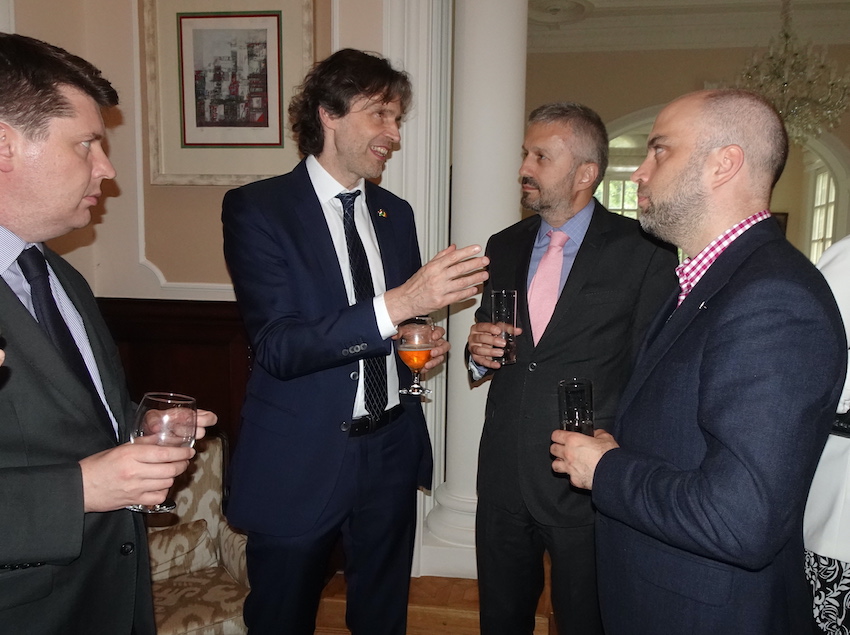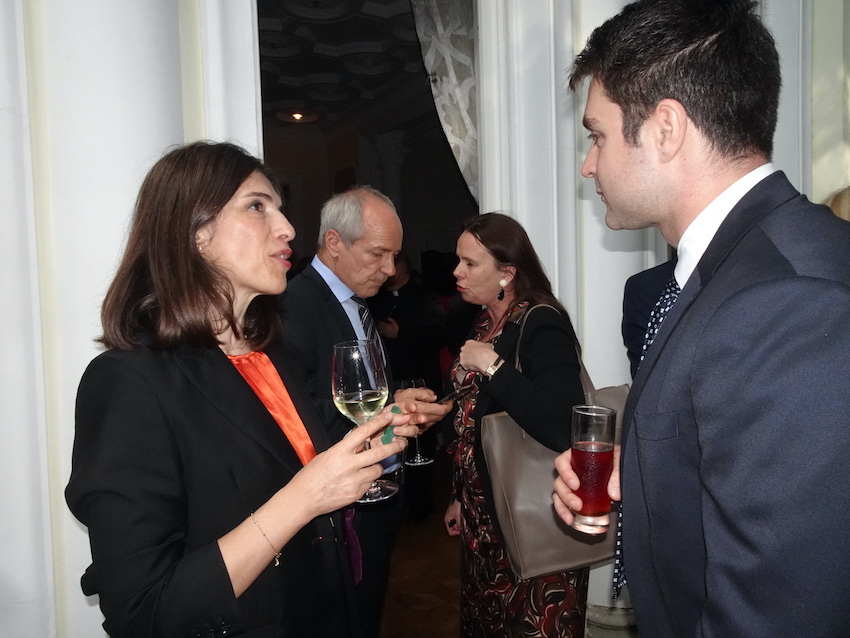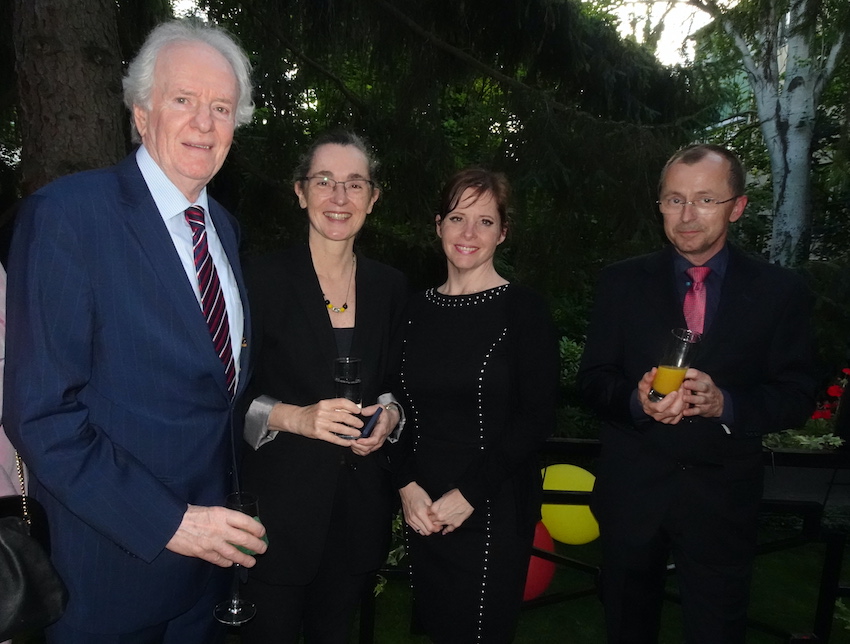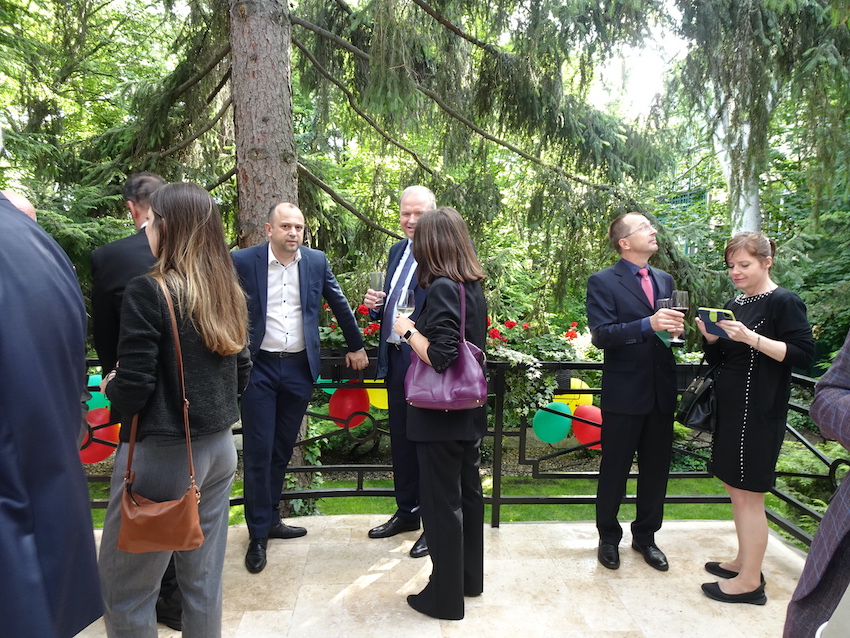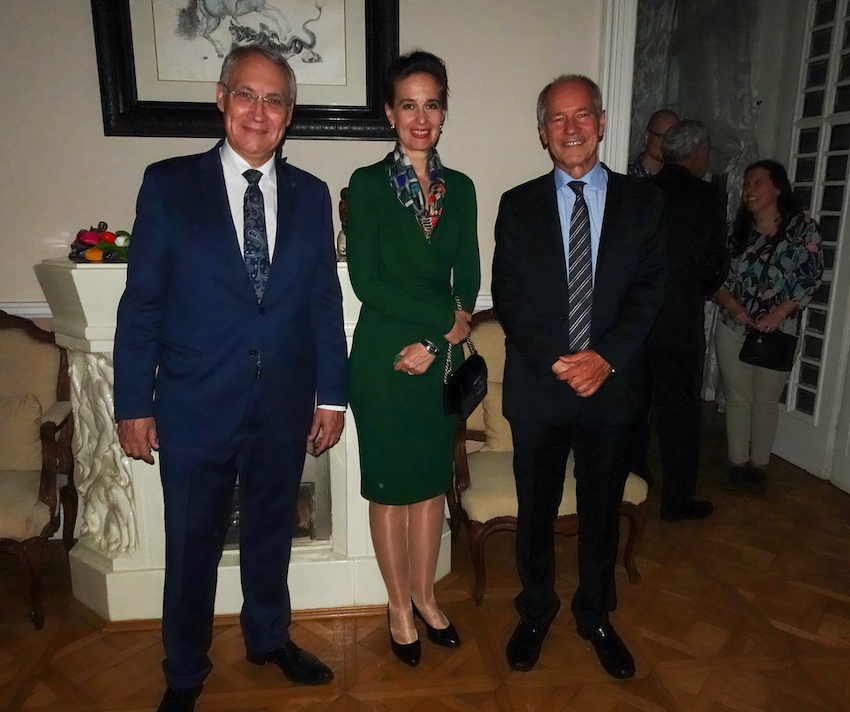 After playing the Portuguese national anthem "A Portuguesa", the Hungarian anthem and the anthem of the EU, the Head of Mission addressed the audience: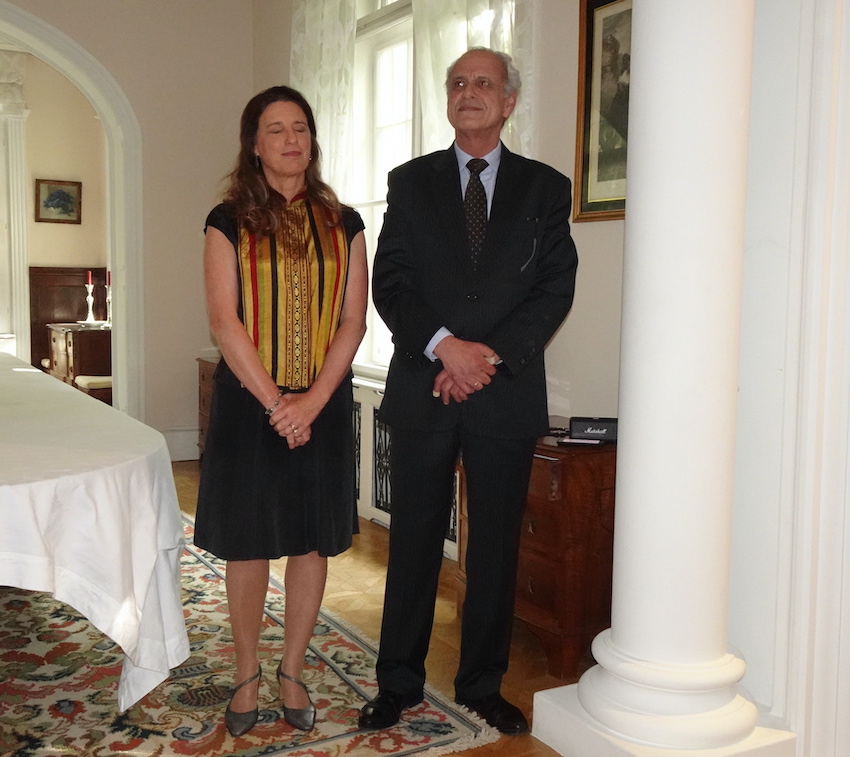 "I give a special welcome to the President of the Hungarian Constitutional Court, to the President of the Hungarian Curia and to Mrs Mónika Bartos, Member of Parliament, President of the Hungary-Portugal Friendship Group and I thank all of you for your presence.
This reception should take place in the garden, but a reception, like a wedding, is always blessed, even if we are in the residence building. I'd like to thank my entire team at the Embassy and at this residence for their devoted work, sometimes in complicated situations.
I want to thank Hungary and especially Budapest for another year living in the country and in the city, which I became so strongly attached to.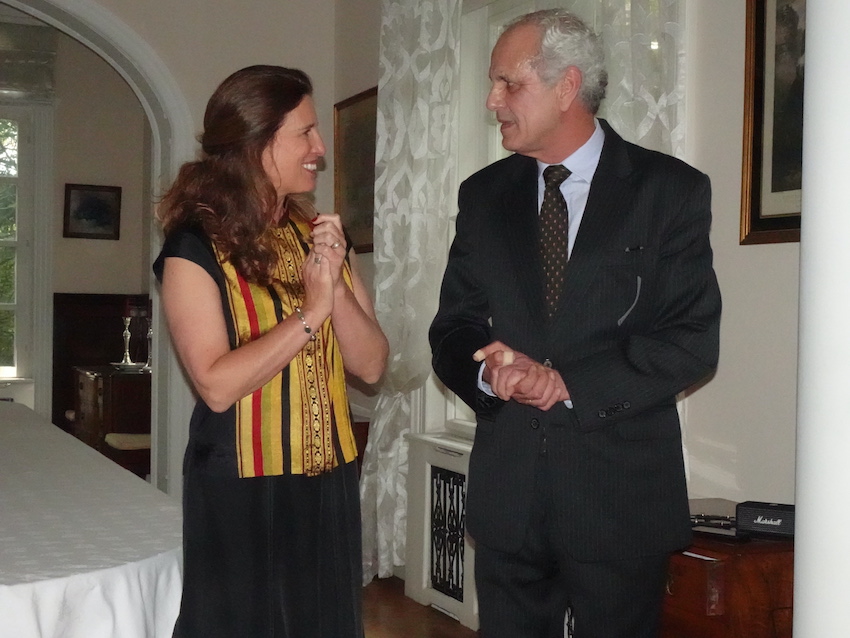 I will not wail on the horribly tragic moments in which Europe is living. Now it is certainly difficult to look at the future with optimism, but that is what should be the attitude of us, diplomats.
This is a very good year for bilateral relations between Portugal and Hungary, culminating with the state visit of President Katalin Novák to Portugal in February 2023.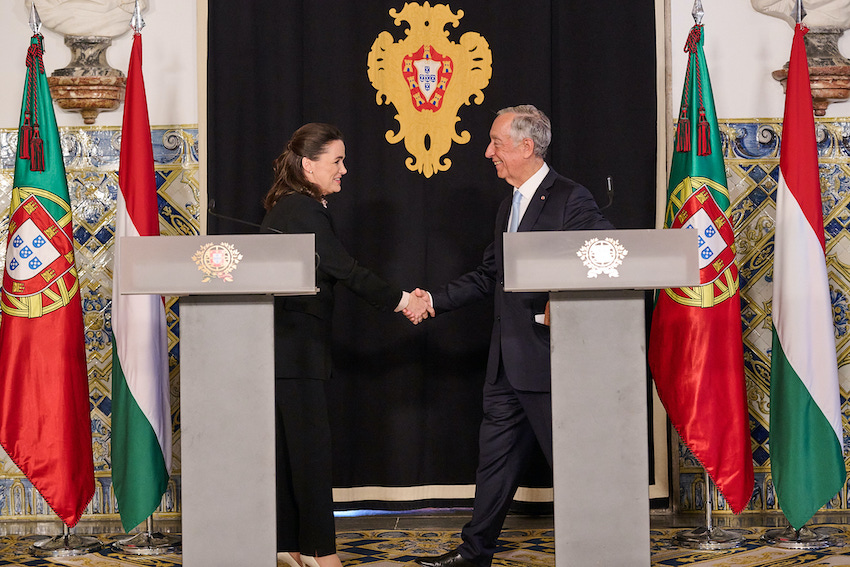 Portugal has entered the 50th year of our 1974 democratic revolution, the Carnation Revolution of 25 April. My Portuguese generation knows what a far-right dictatorship is. Next year marks the 50th anniversary of diplomatic relations between Hungary and Portugal. We will celebrate these events and I think this will be a great opportunity to strengthen friendship between our countries and peoples.
I wish you all good health and happiness, please enjoy the Portuguese food and wines that will be served.
I would like to conclude in Portuguese: Viva Hungria, Viva Portugal!"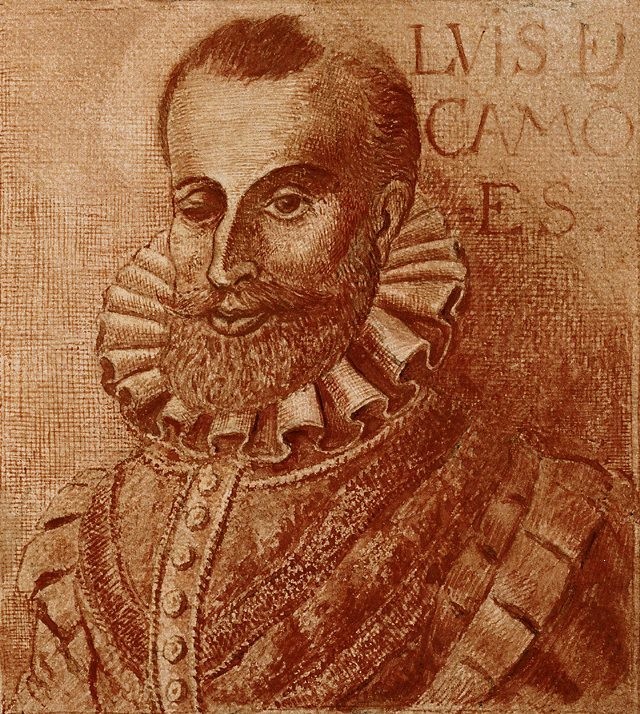 Luís Vaz de Camões – the greatest Portuguese poet
As the Portuguese celebrate Portugal Day, they commemorate with love the country's most famous poet and chronicler of the Age of Discoveries, who made tremendous contributions to the Portuguese language and literature in lyrical, epic and theatrical genres.
It is a common practice that a worthy person's date of birth marks the national day, but since Camões' date of birth is uncertain, the date of his death has been commemorated instead: 10 June 1580.
Camões demonstrated his virtuosity as an author of numerous lyrical poetry, which was immediately appreciated as a high achievement. However, he is best known for his epic work Os Lusíadas (The Lusiads), which celebrates Portugal's maritime explorations and discoveries. Os Lusíadas is a 10-Canto epic poem, a masterpiece combining the gods of mythology, the voyage of Vasco da Gama and the poet's own life in a moving human drama that speaks to all humanity. It was first published in 1572 and Camões was granted a royal pension.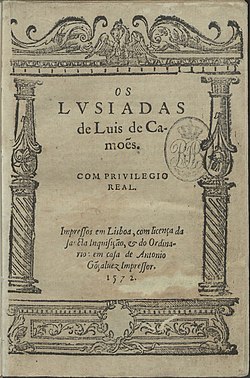 The title derives from the ancient Roman denomination of Portugal, Lusitania. It is one of the most important epics of modern times due to its greatness and universality. It tells the story of Vasco da Gama, Count of Vidigueira, as the first European to reach India by sea with his crew, who are also considered heroes. During his first voyage in 1497-1498 he circumnavigated the Cape of Good Hope on the Atlantic coast of South Africa with his fleet of four ships and 170 crew members, discovering a new trade route to India. Vasco da Gama was justly celebrated for opening a direct sea route from Europe to Asia, and the Jerónimos Monastery in Lisbon was built in honour of his return to Portugal in 1498.
Os Lusíadas (Soul of Portugal) is considered the most important piece of Portuguese literature and has become a symbol of the glory of the Portuguese nation. Camões wrote it in Macau, the first European colony in Asia. It was conquered by the Portuguese in the 16th century and played a significant role in Portuguese history. The poet arrived in Macau in 1556 and worked there on his epic about the history and achievements of Portugal in the Grotto, situated in the garden that bears his name.
Camões was born into an aristocratic family in 1524(?), when Portuguese expansion in the East was at its peak. He was a Renaissance man with adventurous life, also known to be an explorer and adventurer. In a battle with the Moors at Ceuta, he lost the sight in his right eye and became the best swordsman of his era with one eye. He even survived a shipwreck in the region of today's Vietnam. A legend says that in order to save his Os Lusíadas, Camões had to keep his poem afloat with one hand while using the other arm to swim through the dangerous waters of the sea. His patriotism and bravery are just a few of his great qualities that made him a national hero and the Portuguese nation decided to celebrate Portugal Day in his honour.
Camões died in 1580 when the Kingdom of Portugal lost its independence to Spain and a three-generation reign of Spanish kings began. After more than 60 years, the country regained its independence.
The magnificent tomb of Luís Vaz de Camões can be found near the tomb of his cousin, Vasco da Gama, in the Jerónimos Monastery in Lisbon.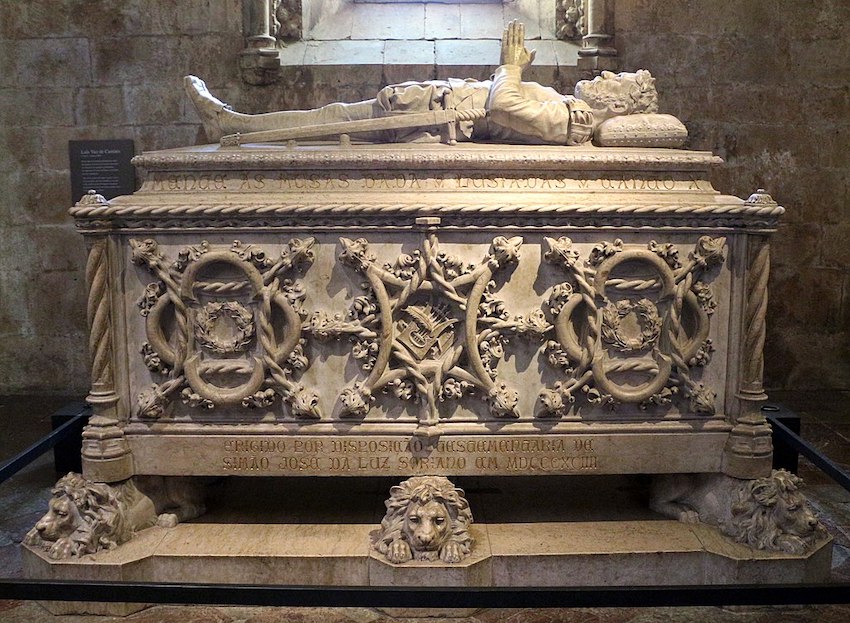 Source: Embassy of Portugal in Budapest