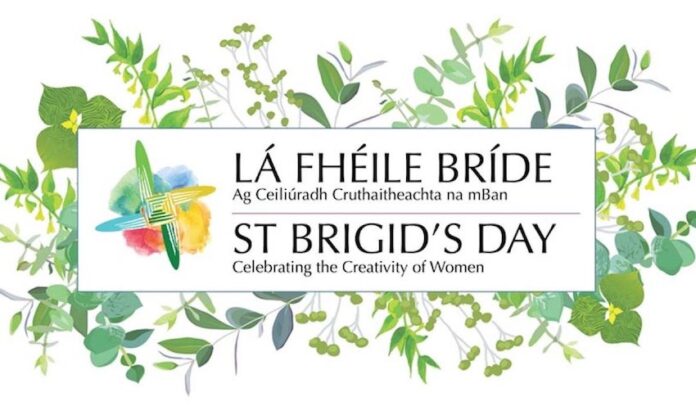 Edited by Anna Popper
The Embassy of Ireland in Hungary, in partnership with the Space Contemporary Art Gallery in Budapest, hosted an exhibition and panel discussion to celebrate the Day of St. Brigid (451–525),observed annually on 1st February, dedicated to a patroness saint of Ireland, who sits next to St. Patrick. Over time, word spread about St Brigid, her faith, kindness, helpfulness to the poor and making a cross for people to hang on their doorsteps became synonymous with her and the tradition now bears her name.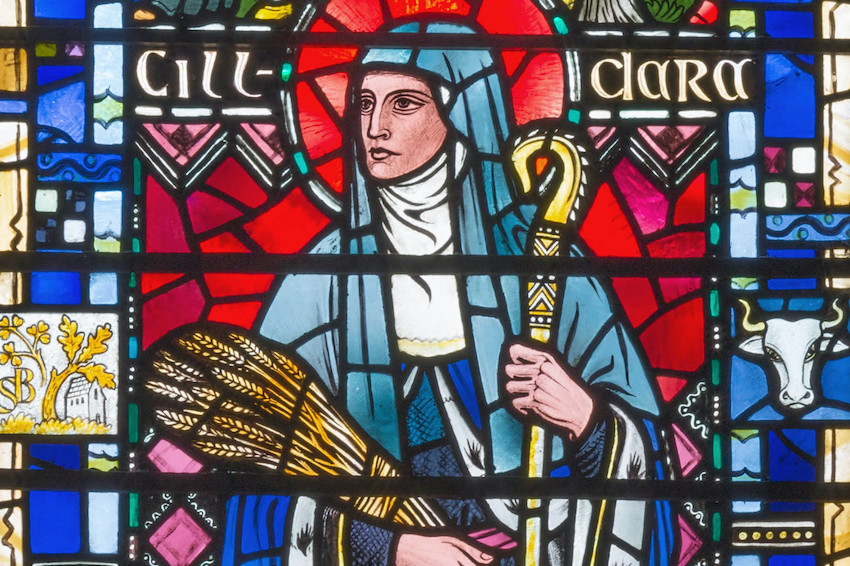 The Saint Brigid Cross with its special design, made of rushes and woven in the middle to create a central square. It is believed that these crosses protect homes from evil spirits, hunger and fire.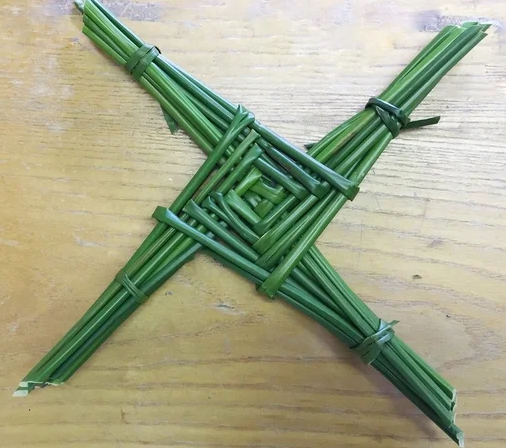 St Brigid became an icon in society and one of the most amazing role models in Irish history, a symbol of women's creativity. The people in Ireland keep alive St. Brigid's spirit, which is celebrated all around the world.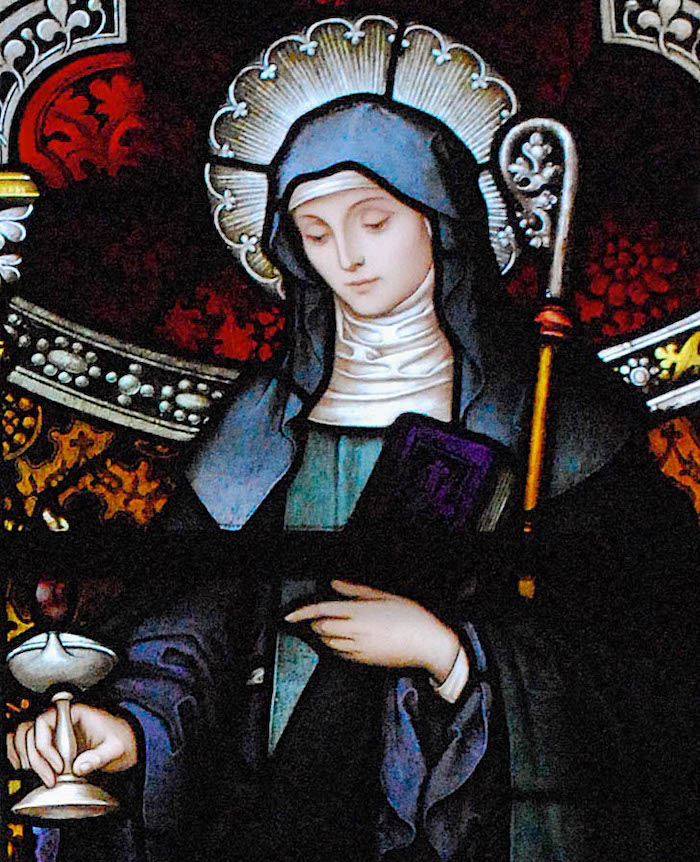 The traditional event in honour of St. Brigid started with the opening speech by H.E. Ronan Gargan, Ambassador of Ireland to Hungary: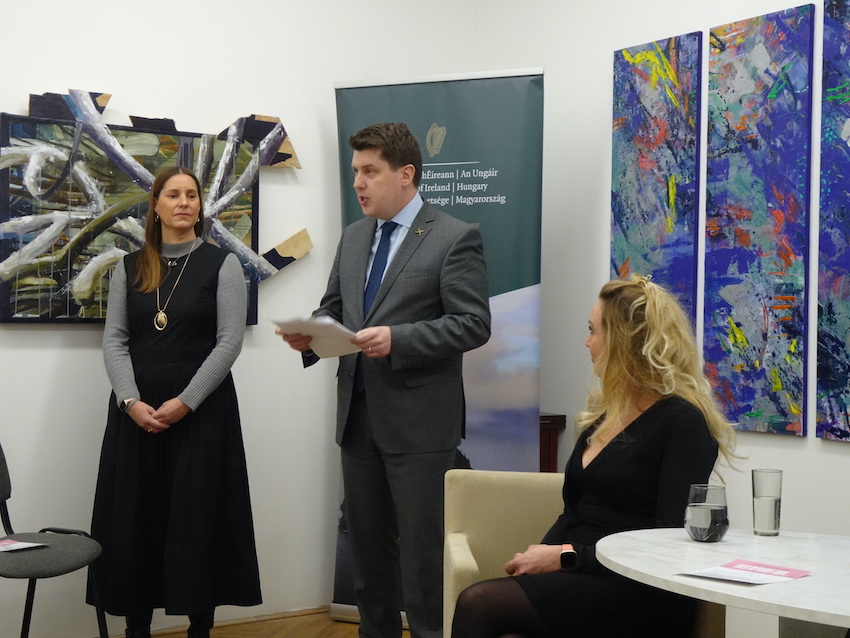 "I am delighted to welcome you all to this evening's celebration for St. Brigid's Day and the opening of a contemporary fine arts exhibition entitled 'Even Beyond That', Celebrating the Creativity of Women.
This exhibition and panel discussion is a celebration of St. Brigid, Ireland's only female patron saint or matron saint. She lived an extraordinary life, taking her place among the warring chieftains of her time as an independent and respected leader and peacemaker. St Brigid had a powerful voice which she used to speak out as a mentor, negotiator and advocate for the poor. She founded many convents and was not afraid to raise her voice in a male-dominated world. She provided an opportunity for girls to be educated and to lead richer and more fulfilling lives, which was pioneering for the age she lived in."
"St. Brigid's Day, 1st February, also traditionally marks the beginning of spring in Ireland and has long symbolised hope, renewal, fertility and the feminine. In pre-Christian Ireland this day was marked with the festival of Imbolc, which venerated Brigid as the goddess of poetry, healing and fire.
So on St. Brigid's Day we remember and celebrate St. Brigid as a trailblazer. The day has become a celebration of those who carry on Brigid's legacy, the creativity of women. It is also a moment to remember St. Brigid with gratitude for the role she played in shaping a better and more equal Ireland.
But working for a more equal society continues both in Ireland and globally, so St. Brigid's Day is also a moment to recommit ourselves to achieving equality and universal respect for rights as we strive to build a better world for all our citizens, no matter what gender."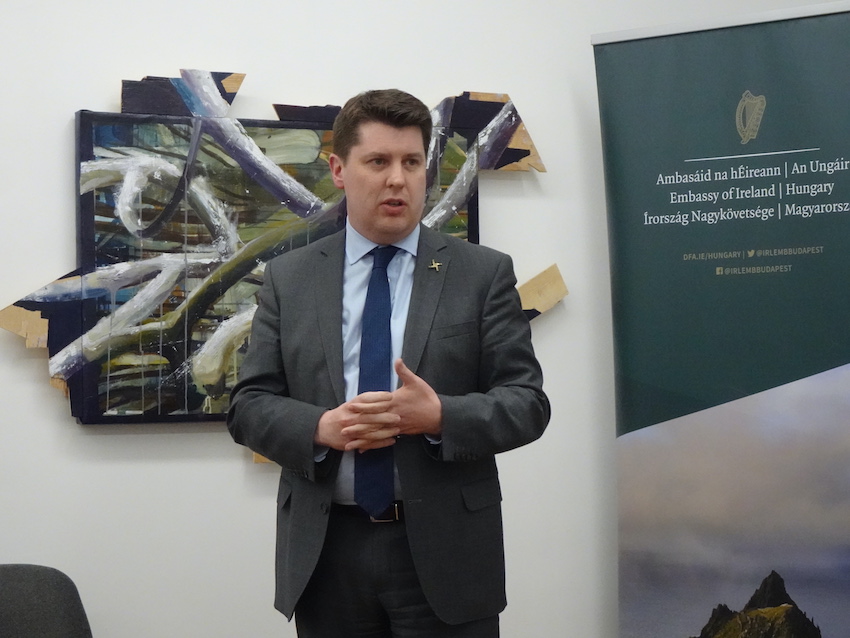 "I cannot think of a better way to remember St. Brigid and celebrate the creativity of women than through art and I am delighted to have three more female trailblazers, three amazingly talented artists, Judit Horváth Lóczi, Szilvia Fekete and Natalie Forrester join us tonight, whose art we see all around us, here at Space Gallery. The Embassy of Ireland in Hungary is honoured to work with these great artists and I would like to express my huge gratitude to them for agreeing to take part in this exhibition and for showing so much enthusiasm and commitment towards this project.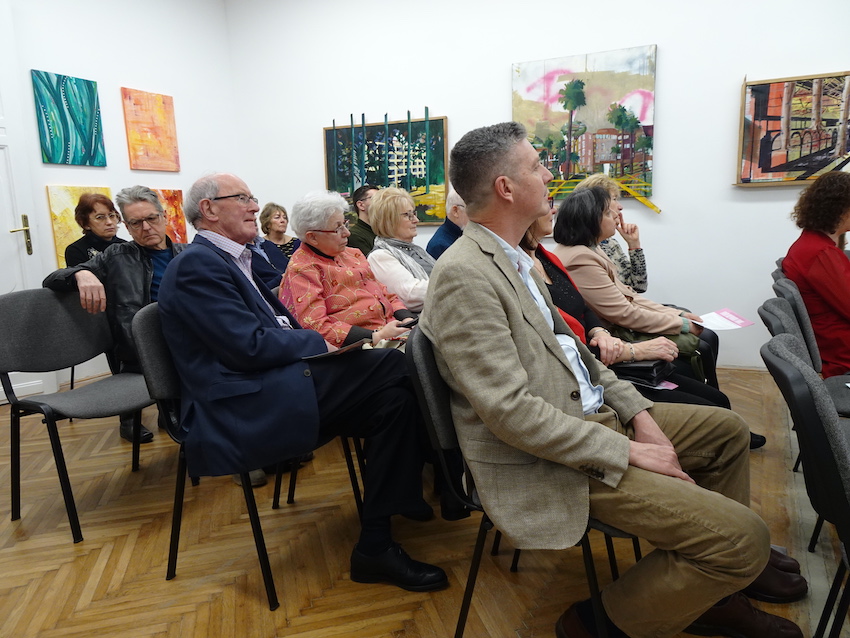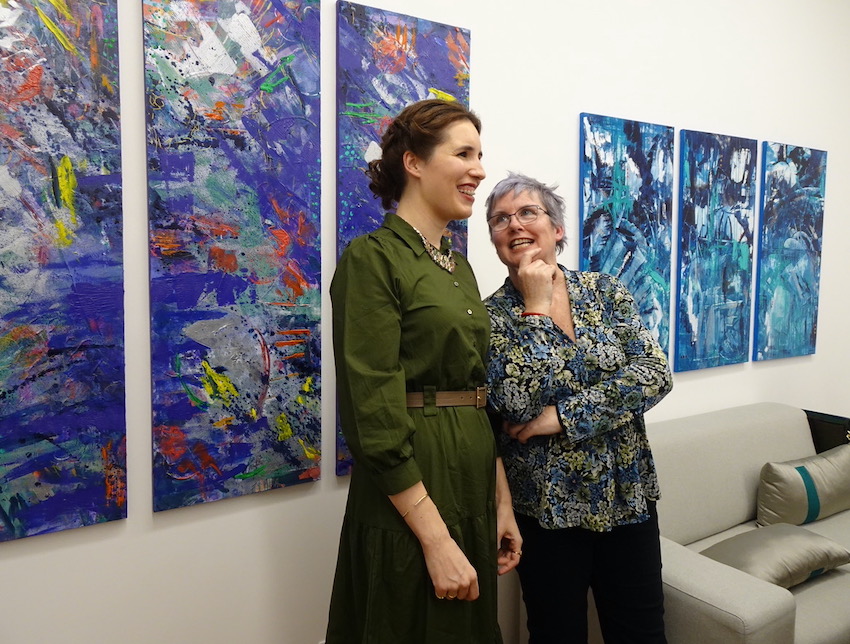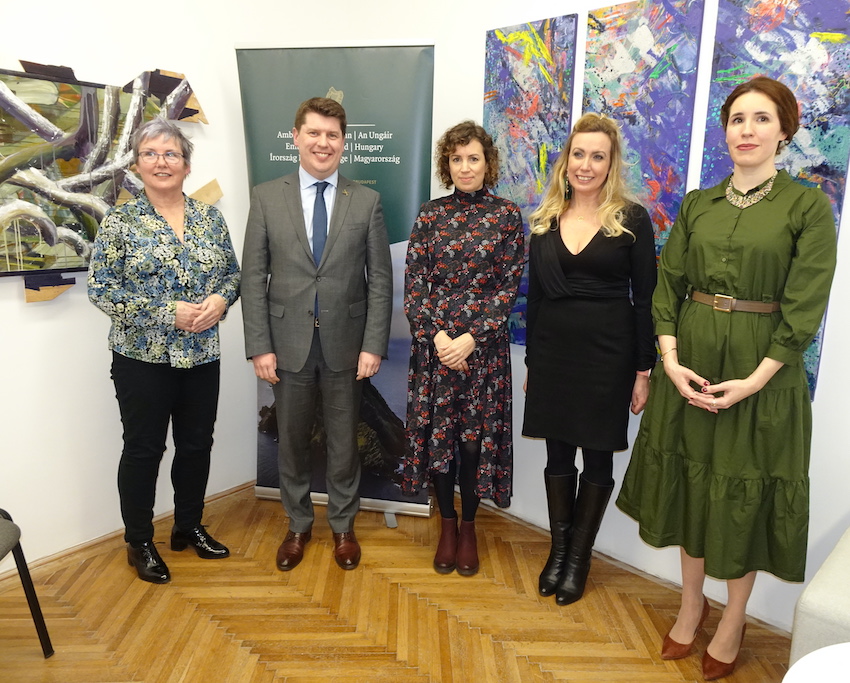 I would also like to thank our curator for the exhibition and Space Gallery owner, Linda Bérczi, for all her hard work and creativity in making the exhibition a reality and of course for using her gallery. This evening is not just an opportunity to enjoy great contemporary art and to recognise the creativity of the three gifted artists, but also an opportunity to discuss the importance of gender equality, to hear from the artists themselves about the challenges and opportunities faced by women working in the creative arts. I am delighted that Irish writer and communications expert Mary Murphy also joined us for guiding us through this important discussion.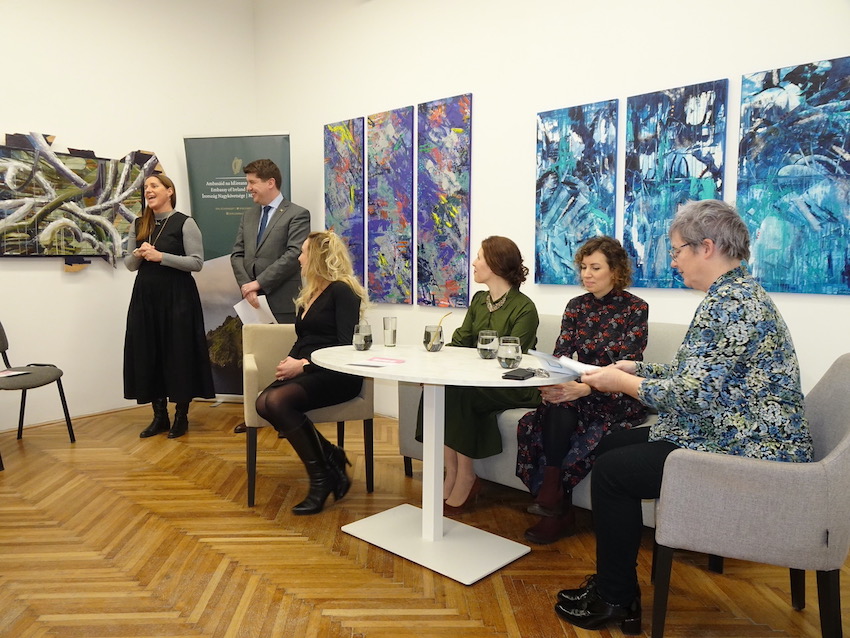 I am honoured to officially open the St. Brigid's Day Contemporary Fine Art Exhibition, 'Even Beyond That' and invite you all to enjoy this amazing art and panel discussion."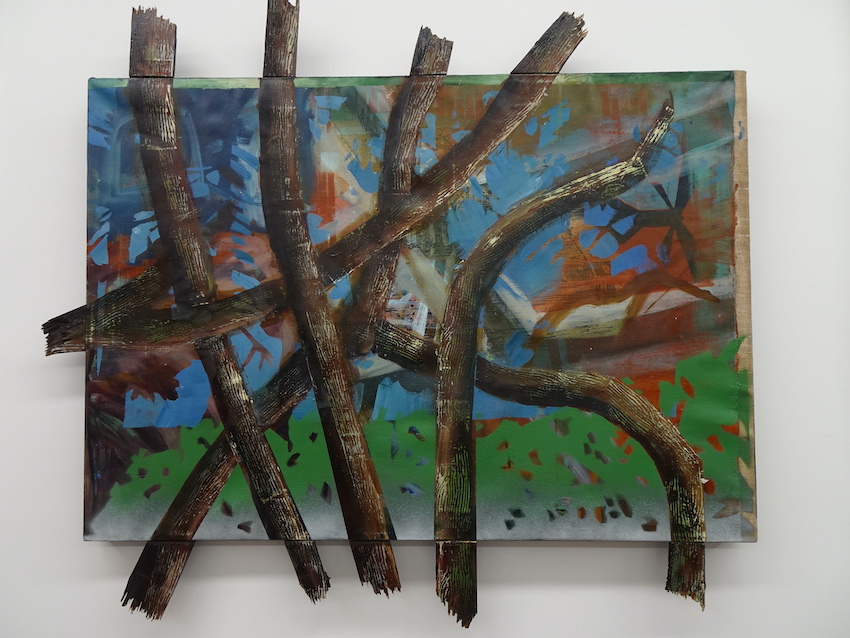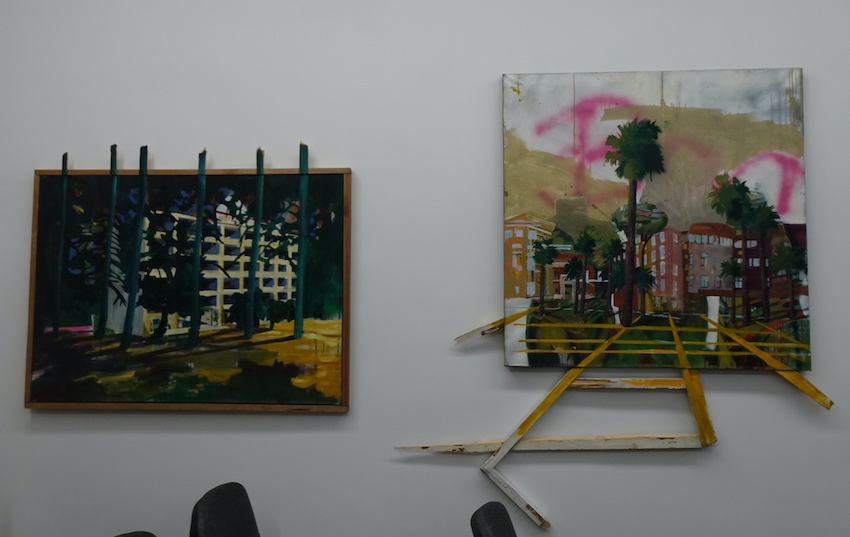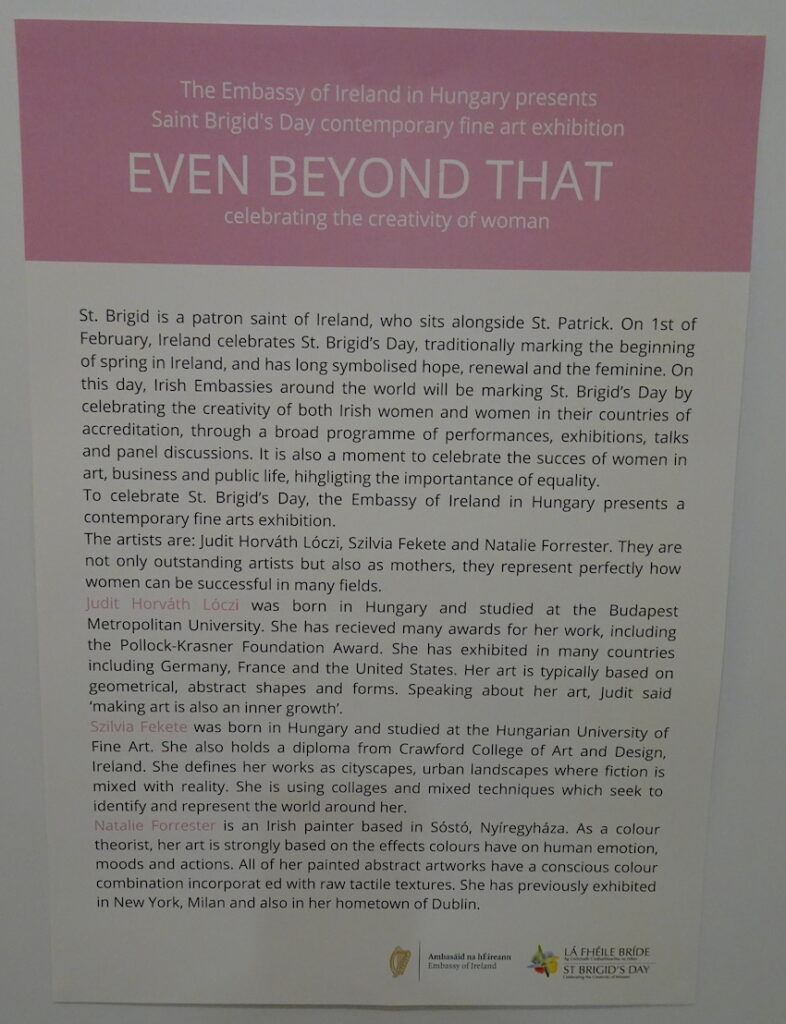 The attendees followed the discussion with great interest in the topic and viewed the exhibition of the three artists' work whilst enjoying Irish delicacies, wines and the friendly gathering.
Lá Fhéile Bride Shona Daoibh, Go raibh mile maith agat!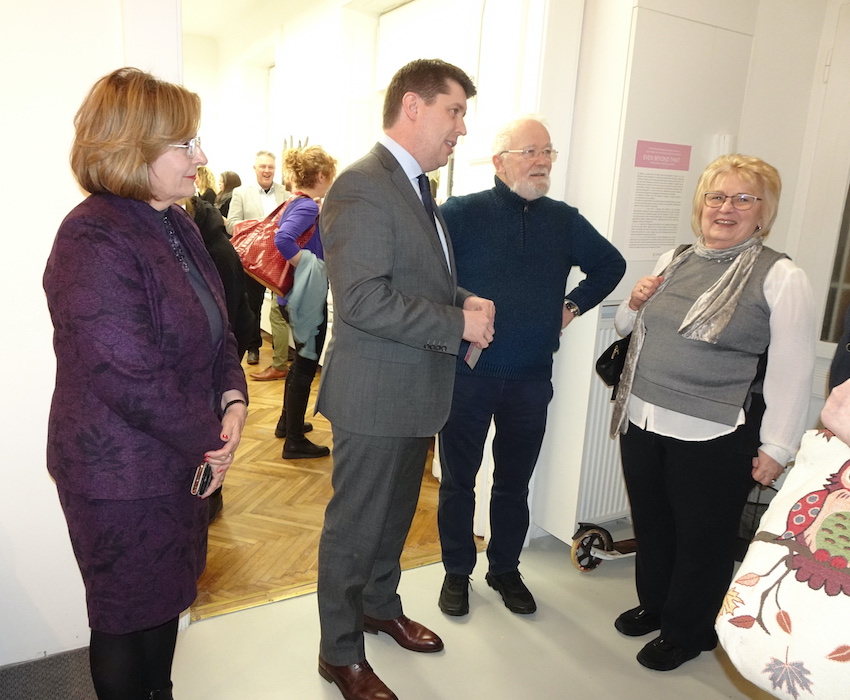 Source: Embassy of Ireland in Budapest